This shop has been compensated by Collective Bias, Inc. and the Coca-Cola Company. All opinions are mine alone. #StartYourYearRefreshed #CollectiveBias
Tropical Pineapple Orange Smoothie – citrusy and bright breakfast smoothie that is delicious and healthy. Paleo, gluten free, dairy free, Whole30, vegan.
We are so spoiled here in California. Even though it is January, the weather is still nice enough to be outside and go for long walks. I love going on walks with the baby. We get out of the house, get exercise, and lots of fresh air.
On New Years I wanted to go for a nice long walk and start my year refreshed, but it was 42º outisde, which is COLD for this California girl. I still wanted to get out of the house, so I put the baby in ALLL the clothes he owned. He was wearing a long sleeve thermal onesie, leg warmers, sweat pants, sweatshirt, beanie, mittens and slippers. The cutest little bundled up boy.
I got my walk in, and he stayed nice and warm. Win Win.
Then I came home and made this delicious tropical orange pineapple smoothie, which is my new favorite, and Josh loves too. So it was a Win Win Win Win!
The flavors of this smoothie will transport you straight to the tropics even though it's the dead of winter. Fresh cut pineapple juice, banana, orange juice and coconut milk. Bright, citrusy, coconutty, and healthy! Paleo, gluten free, dairy free, Whole30 and vegan.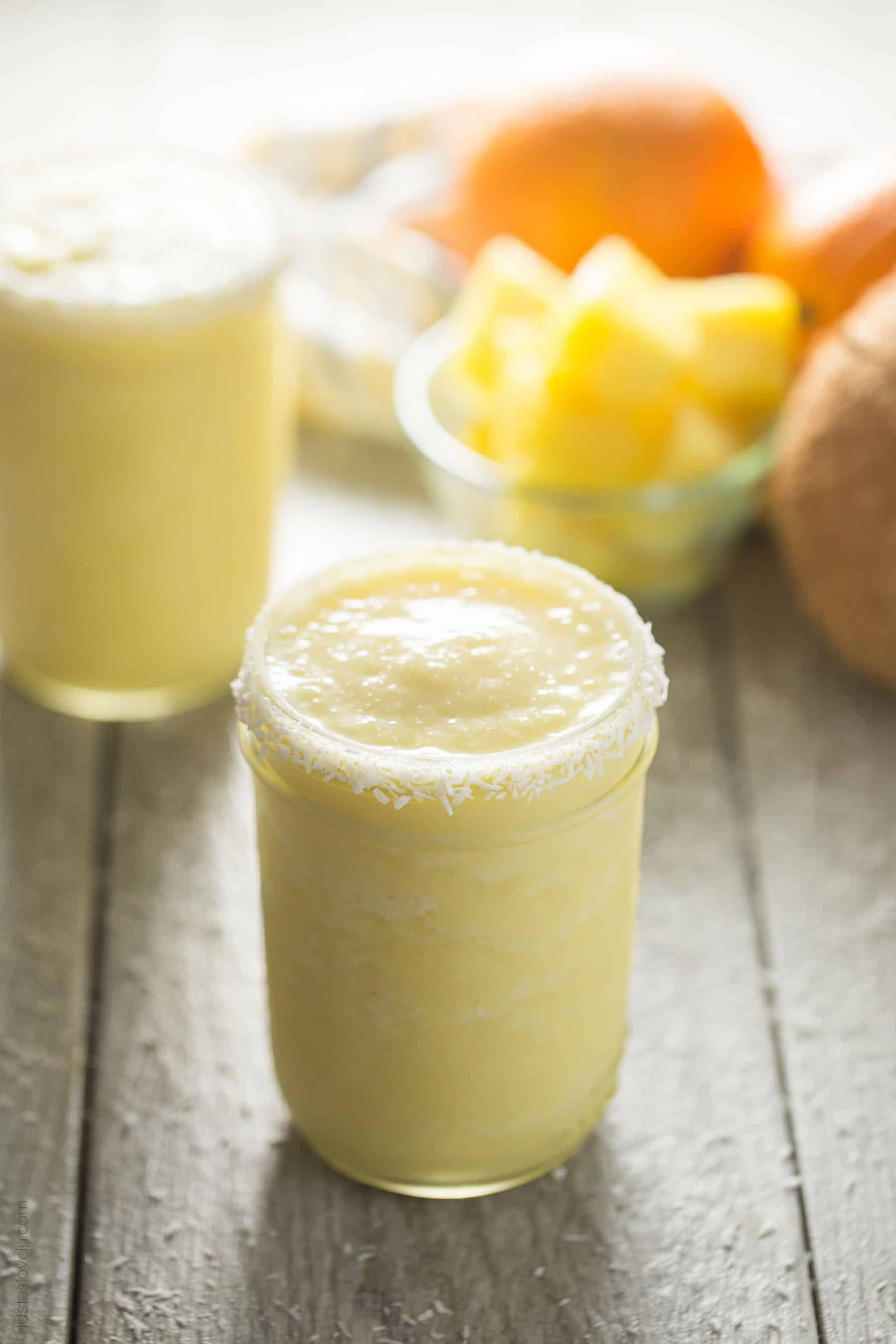 I used my favorite orange juice, Simply Orange. I know where it gets its name, it truly does taste like purely, simply orange. As if I squeezed it myself.
Fresh pineapple is always best, but it is such a pain to cut up a whole pineapple. To make this smoothie even simpler, I get the Fresh Cut Fruit at my local Safeway. It is cut fresh in store, and makes this smoothie so much easier to put together.

Tropical Orange Pineapple Smoothie
Ingredients
1 banana
½ cup fresh cut pineapple
½ cups Simply Orange Juice
½ cup light coconut milk (from a can)
1 cups ice
Instructions
Combine all the ingredients in a blender and blend until combined. Serve cold.
More Smoothie Recipes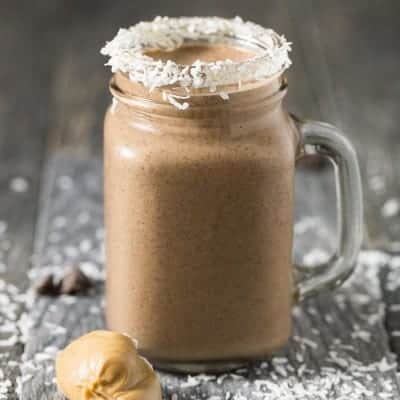 Peanut Butter Cocoa Coconut Smoothie
Ultimate Superfood Pregnancy Smoothie
Right now, if you buy $15 worth of participating Coca-Cola items, get $4 off your Fresh Cut Fruit via Catalina. The $4 off will be on your receipt as a coupon/credit for your next purchase of Fresh Cut Fruit. Look for the Fresh Cut Fruit at the Safeway endcap displays and juice refrigeration section with a cling. Participating items include Simply Orange, smartwater, vitaminwater and POWERADE.
Where to find Simply Orange, fresh cut fruit, and Coca-Cola beverages at Safeway: