Moist Blueberry Muffins
I made some blueberry muffins to brighten up your Thursday!
This is kind of a big deal, because I am a self proclaimed non-baker. But I've been practicing and practicing, and look at me! I made muffins that look like muffins! It took a few batches, but I finally got it right.
There was an unfortunate "baking powder is too old and these muffins didn't rise and they look more like blueberry cups than blueberry muffins" situation. Nothing a quick trip to the store can't fix. I've since discovered this great tip by David Lebowitz on how to tell if your baking soda is still good. I'll be using this a lot in the future.
I was so proud of how these turned out, I rewarded myself by eating 3 of these muffins stat. 2 right after they came out of the oven, and a 3rd for dessert that I split open and toasted in the toaster oven. Both smothered in honey butter of course.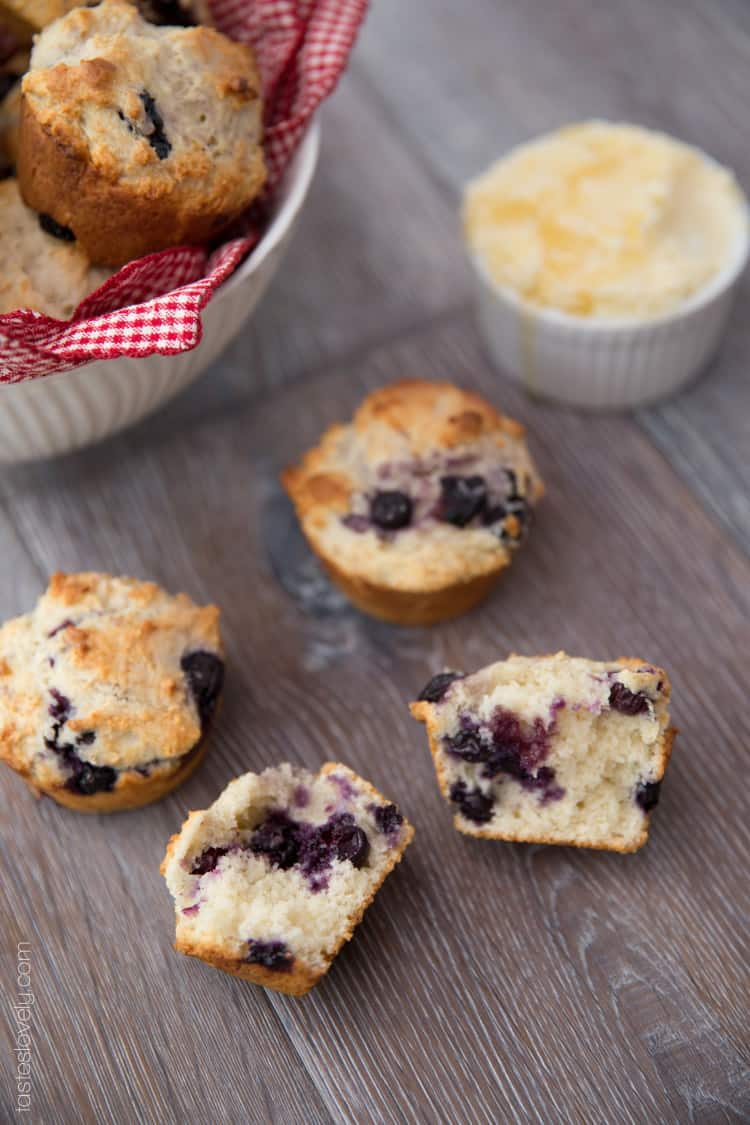 The secret to these muffins is using greek yogurt. It makes these blueberry muffins ultra moist on the inside, but still crispy and brown on the outside. I've started to prefer not using muffin liners when making muffins because I love that crispy brown exterior. A good coating of non-stick cooking spray does the trick.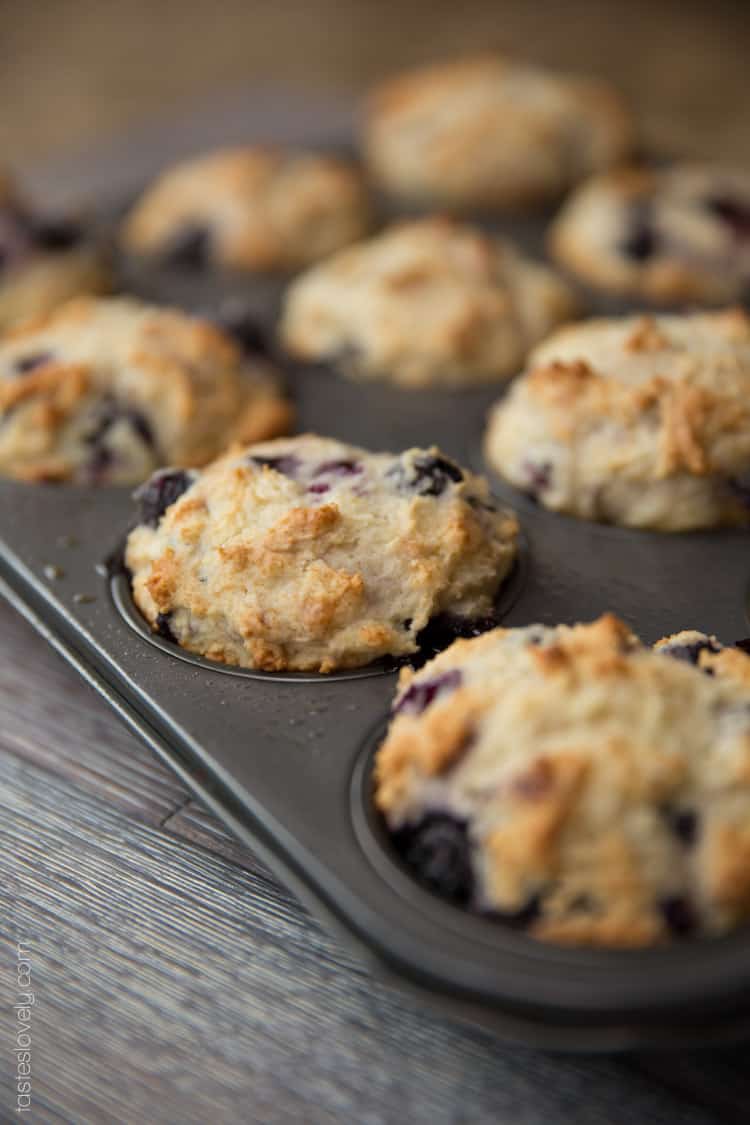 These are great to make in the spring because blueberries don't cost a million dollars. I used fresh, but you could easily use frozen. If using frozen, don't thaw the blueberries, just throw them in still frozen with the dry ingredients. This will prevent them from dying your whole batter blue.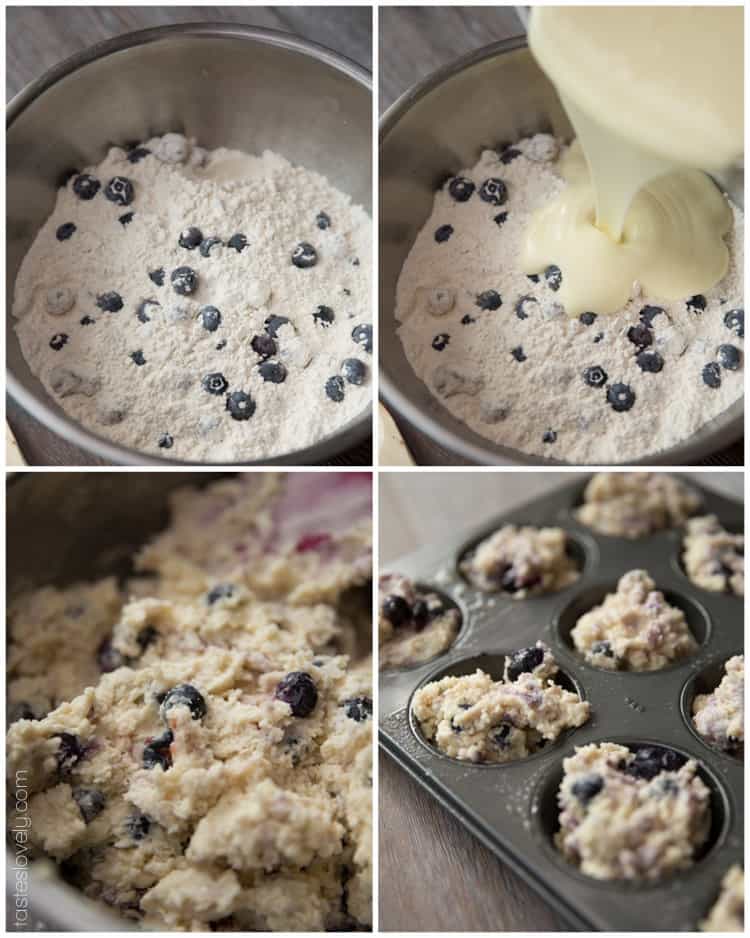 Don't be alarmed if the batter seems dry, they cook up perfectly. You can easily divide the batter into the muffin tin using an ice-cream scoop. That will make the tops look very perfect and round looking. I prefer the craggy top look I got with these blueberry muffins by using 2 spoons to rustically plop in the batter.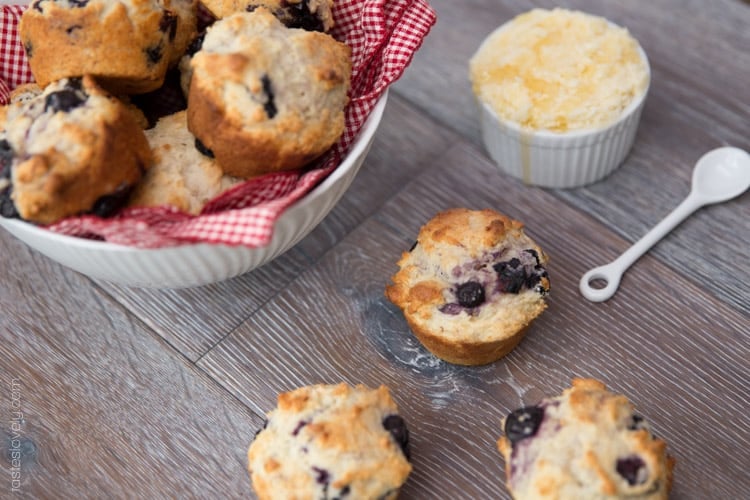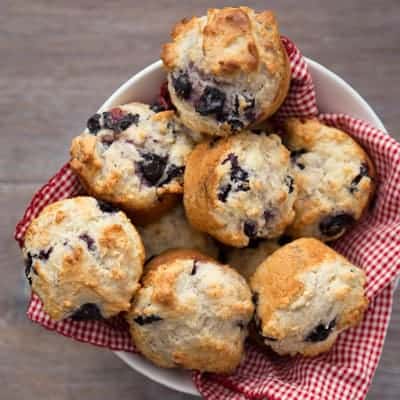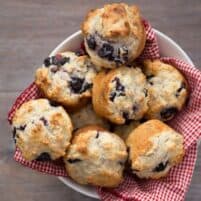 Moist Blueberry Muffins
The secret to these muffins is using Greek yogurt. It makes these blueberry muffins ultra moist on the inside, but still crispy and brown on the outside!
Ingredients
2

cups

unbleached all-purpose flour

1

tablespoon

baking powder

1/2

teaspoon

salt

1

egg

1

cup

granulated sugar

4

tablespoons

unsalted butter

,

melted and slightly cooled

1-1/4

cups

plain greek yogurt

1-1/2

cups

container fresh blueberries

Non-stick cooking spray
Instructions
Preheat oven to 350 degrees, with the rack in the middle position. Spray a 12 muffin tin with non-stick cooking spray.

In a large mixing bowl, whisk together flour, baking powder and salt. Add in blueberries and toss to combine.

In a separate medium mixing bowl, whisk egg for about 20 seconds until it becomes lighter in color and slightly frothy. Add sugar to the egg and whisk to combine. Then add in butter and whisk to combine. Add greek yogurt, whisking until just combined.

Pour the wet ingredients into the dry ingredients, and gently fold until just combined. The batter should look a little dry and stiff, and there may still be a few pockets of dried flour.

Divide the batter evenly, and bake for 25-30 minutes until golden brown and an inserted skewer comes out clean. Rotate the muffin tin halfway thru baking.

Allow to cool for 1 minute, then invert the mufins on a wire rack to cool for a few more minutes.

Eat warm, or keep an an airtight container for up to 1 week.
Notes
Blueberries: Can use frozen blueberries instead of fresh. Add to dry ingredients when still frozen. Muffin Liners: Can use muffin liners if preferred
Serving:
1
muffin
,
Calories:
342
,
Total Carbs:
57.9
g
,
Protein:
18.2
g
,
Fat:
5.4
g
,
Fiber:
3.8
g
,
Net Carbs:
54
g
Did you make this recipe?
Please Leave a comment and give this recipe a rating!