A spring time inspired weeknight meal plan for the week of April 20-24, 2015.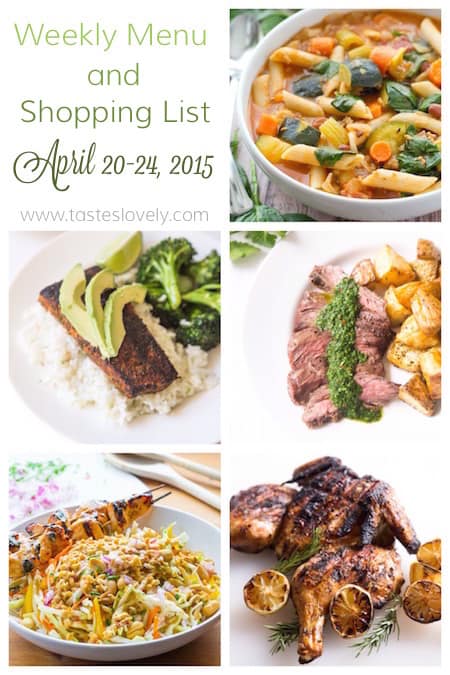 The meals and grocery shopping list is for a family of 4 (or family of 2 who likes leftovers!). Sunday Prep has tips on some prep work you can do in advance to make these weeknight meals even faster to prepare. Click all of the meal links below for the printable recipe, and at the end of the post is a printable shopping list.
Here is what is on the menu for this week:
Monday (meatless)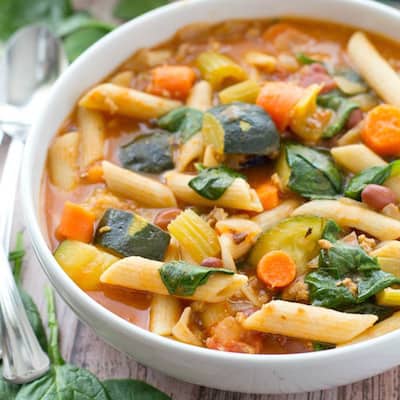 Springtime Vegetarian Minestrone Soup and crusty bread // A veggie packed soup that is packed full of spring time flavors. You'll never miss the meat! Served with some crusty bread.
Tuesday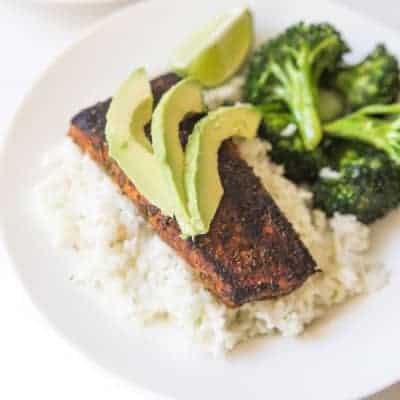 Blackened Cajun Mahi Mahi topped with avocado, served with coconut lime rice and broccoli // Crispy fish is coated in a mildly spicy seasoning mix. Delicious paired with the cooling avocado and sweet coconut lime rice. No specific recipe for the broccoli, so prepare in your favorite way. Either steaming or roasting (drizzle with olive oil, salt and pepper. Roast at 425 degrees for about 20 minutes).
Wednesday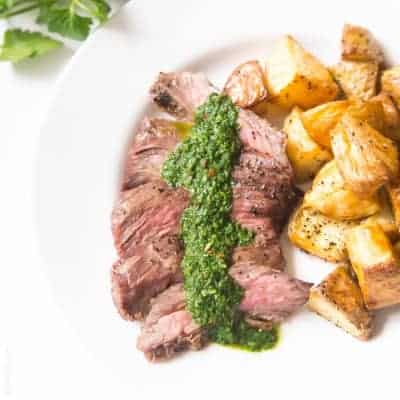 Skirt Steak with Chimichurri Sauce served with roasted potatoes and sautéed zucchini // The flavorful chimichurri sauce brings tons of life to this affordable cut of steak. Served with crispy roasted potatoes and sauteed zucchini (chop and sauté with 1 tbs olive oil, salt and pepper over medium high heat for 8-10 minutes)
Thursday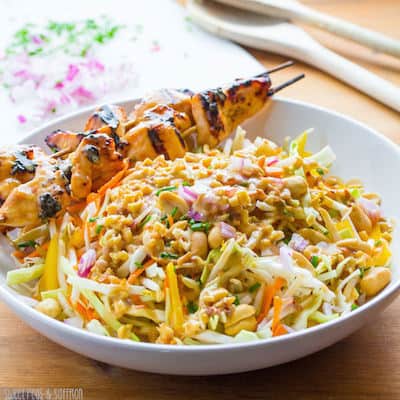 Chicken Satay Salad // Chicken skewers that are marinated in a an asian peanut sauce, served with a crunchy coleslaw dressed with the same asian peanut sauce.
Friday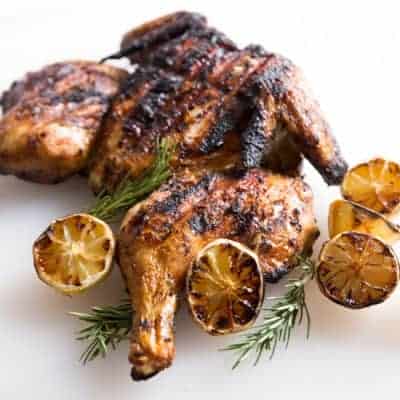 Grilled Lemon and Rosemary Flattened Chicken served with roasted carrots and parsnips // Chicken that is covered in a lemon, garlic and rosemary olive oil, then grilled until crispy on the BBQ. Served with grilled lemons that lose all their sourness when grilled and turn in to a deep and intense lemon paste and roasted carrots and parsnips (chopped, drizzled with olive oil, salt and pepper, roast at 425 degrees for about 20 minutes)
Sunday Prep
Make the coconut lime rice and store in tupperware. When ready to reheat, just microwave for 5 minutes and fluff with a fork
Make the seasoning mix for the mahi mahi and store in a plastic baggie so it's ready to go
Make the chimichurri sauce, cover and keep refrigerated. Remove it about an hour before serving so it can get room temperature
Make the chicken satay marinade/dressing, cover and keep refrigerated.
Shopping List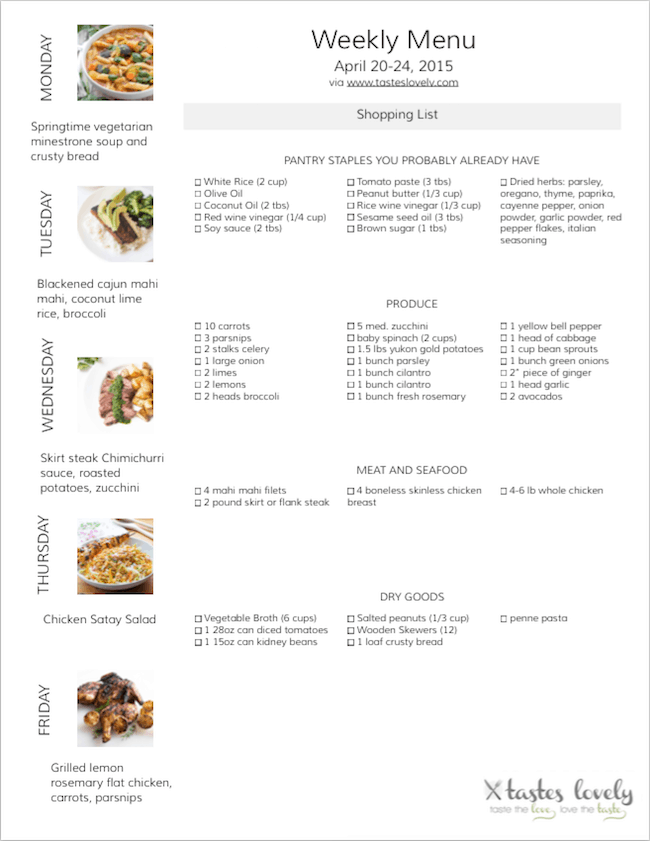 Click here for a printable version of the weekly menu and shopping list.
Never Miss a Recipe!
Get new posts delivered straight to your inbox! For free!