Favorite Non-Toxic Baby + Kid Products
My favorite non-toxic bath, body, diapering and gear products for baby and kids.
If you're new here and new to toxic free living, start with this post: Why I Made My Home Toxic Free + How I Did It! In that post I share everything you need to know about going toxic free, the resources I learned from, how I budgeted and slowly made the toxic free swaps, and a round up of all my toxic free posts linking to my favorite products (including this one!).
When going toxic free, the first things I wanted to change out was all of the products I use on my kids!
Their little bodies are growing so quickly, and particularly susceptible to all the harmful chemicals.
Watch Me Share My Favorite Nontoxic Baby + Kid Favorites
In the above video I share and talk about all my favorite toxic free products for kid and baby, originally made and shared on my Instagram Stories.
Here are my favorite bath and body products I use on my kids: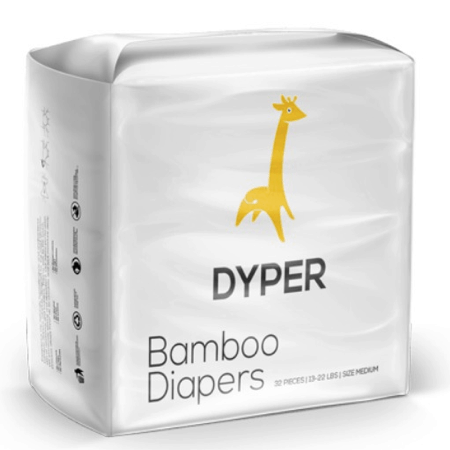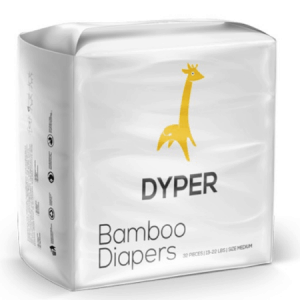 These diapers are amazing! They're the perfect happy medium of ease of disposable diapers with the planet benefits of a cloth diaper!
With Josh, I did cloth diapers. I loved how great they were for the environment, but it sure was a lot of work cleaning them, line drying them, folding them, storing the dirty ones (got real gross once he started eating solid foods!). I kept them in great condition, and sold them for about the same price I paid for them. But with Ryan, I just didn't have time for all the cloth diaper shenanigans.
I found these bamboo disposable diapers and I love it SO MUCH MORE!
The diapers are made of bamboo, which is a much better material for the planet. Bamboo grows so fast, and are the best renewable resource.
The diapers are free of all dyes and chemicals, so safer on baby's skin. The bamboo is treated and broken down by steam, not chemicals. Yea! Ryan has NEVER had a diaper rash, and he's 8 months old. It's amazing!
They're plain white which I absolutely LOVE! I hate how Honest and Seventh Generation diapers make your baby look like a page out of the comics section of the newspaper. Too many designs!
These diapers are compostable. They naturally biodegrade in less than a year. A standard diaper doesn't biodegrade for over 500 years! It saves our landfills big time.
Best of all? These diapers work! Ryan has never had a blowout or a leak. They hold it all in. They even have that blue indicator line that shows if they have a wet or dirty diaper.
It's a monthly subscription that ships the diapers to you. We get the 140 diapers a month and have never been short. I never have to go to the store on a diaper run, which I love.
I can't rave about these enough!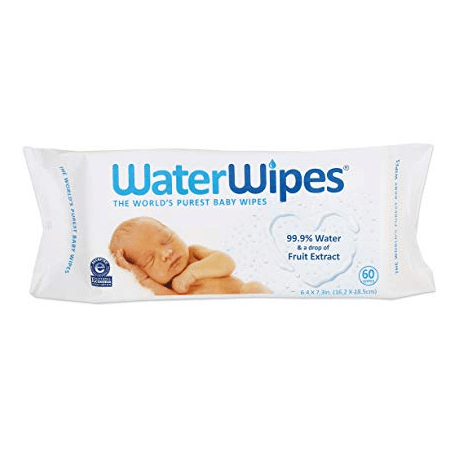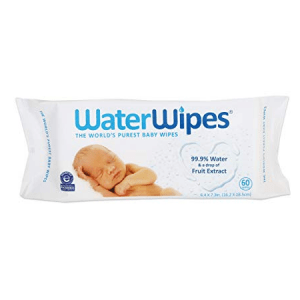 These wipes are so pure and gentle. All that's in them is purified water and a drop of grapefruit extract. That's it! As gentle as water. I feel safe using it on their booty and their face and hands.
They work great too! They're not too thin and don't tear. They hold up to the job perfectly!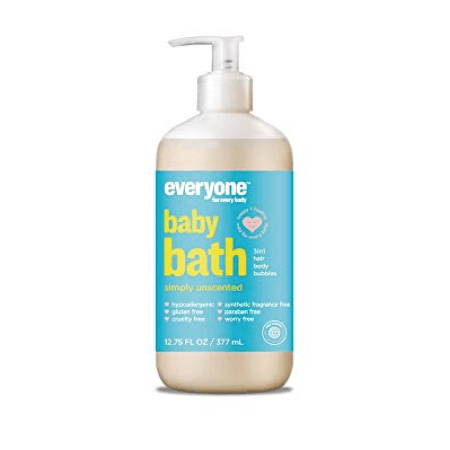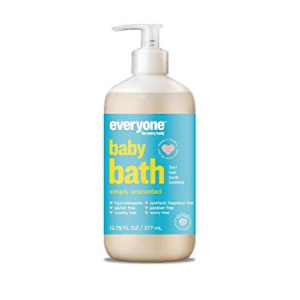 I love this baby bath! Get's my boys all clean. It's foams and suds up and makes bubbles when I lather it.
I prefer the unscented. It still has a smell that smells so fresh. It reminds me of my boys and brings me lots of joy.
It is tear free, and makes a great shampoo and body wash.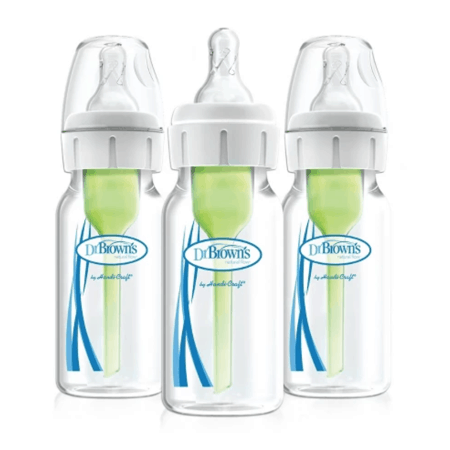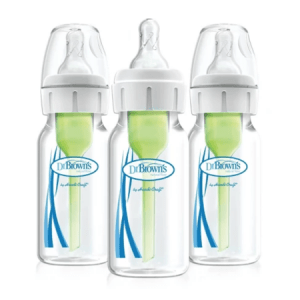 On the rare occasion that I am away from my baby and can't breastfeed, I love using these glass bottles. Both of my boys have taken to Dr. Brown bottles no problem, and haven't had any gas issues after using them. These are dishwasher safe, and the nipple is made of silicone, and the plastic interior is BPA free.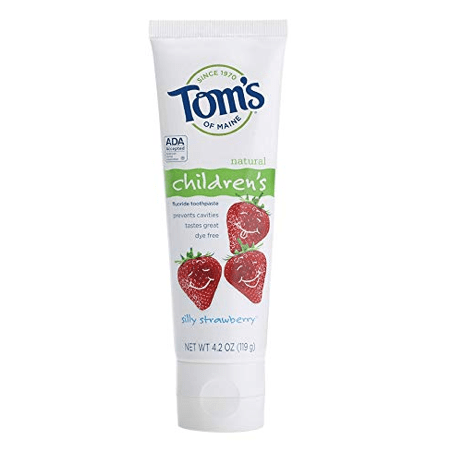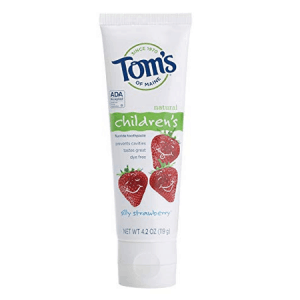 My 3 year old Josh loves this toothpaste! It doesn't have artificial flavors, colors or preservatives, but he likes the taste! My dentist recommended using a toothpaste that has fluoride, so this one works great for us.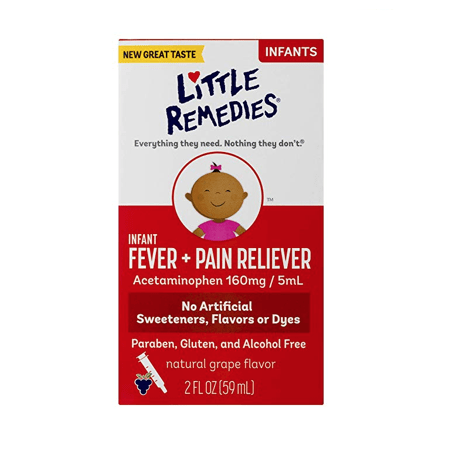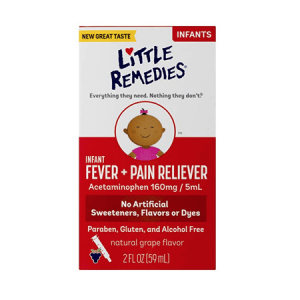 Little Remedies makes a toxic free version of baby Tylenol.
Regular tylenol has artificial colors, sweeteners and dyes in it that are not good for baby. I use this dye free version when my boys get a fever. It has a natural grape flavor that they like. I always call my doctor to get the correct dosage for their age and weight.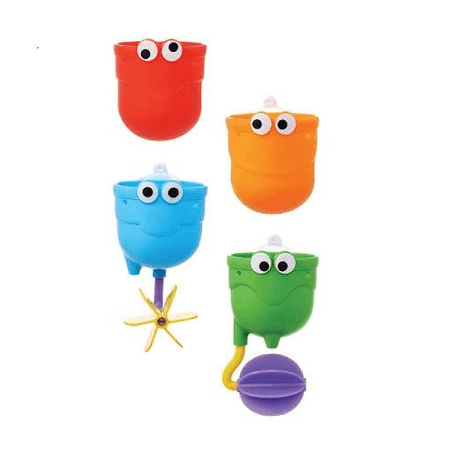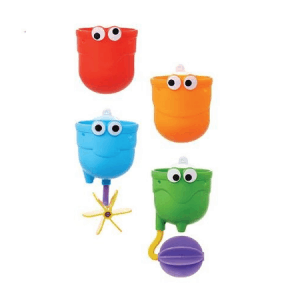 Please throw away any squeezy, plastic bath toys in your kids bath. Water and soap and bacteria gets trapped in the squeeze spout, and mold grows inside. Ick!
Some bath toy favorites we love are these waterfall cups, these boats, these bugs and net toy and these BPA free bath letters and numbers that stick to the wall.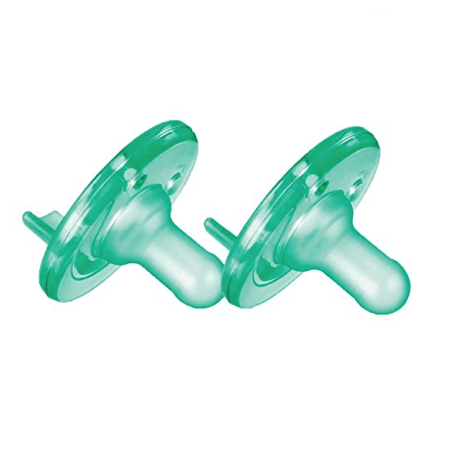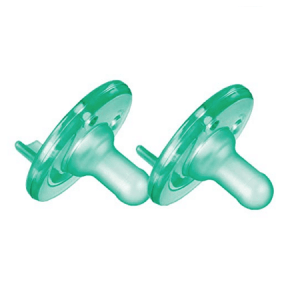 Both by babies loved this pacifier. It is BPA free hospital grade silicone.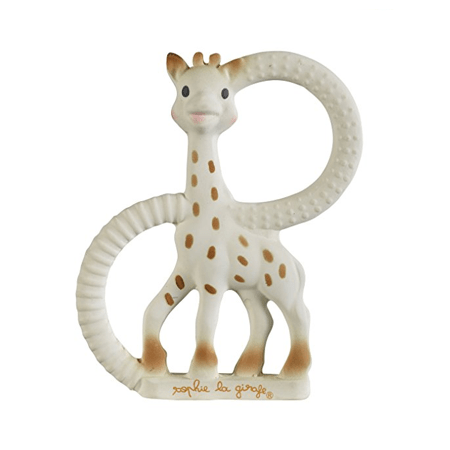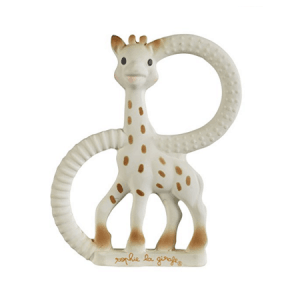 My baby loves this teether. It is made of a natural rubber and food grade paint. It's easy to hold on to, and I wash it in the dishwasher if needed.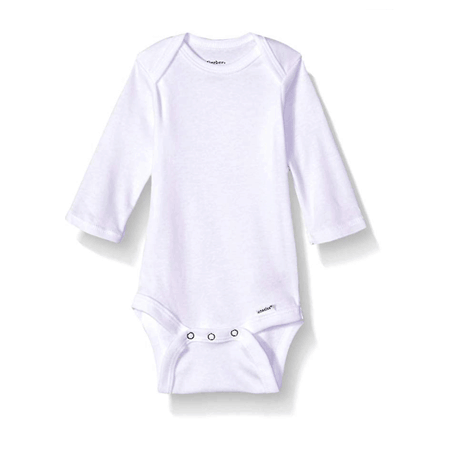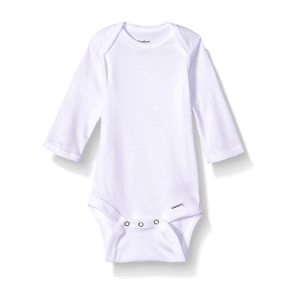 I love these organic onesies. If you haven't noticed, my baby's LIVE in them. It's literally all they wear. Everyday. Nothing better to me than a baby in a white onesie, so mine wear them basically exlusively until they're 12 months old. Even as pajamas. Ha!
These Organic Gerber ones are by far my favorite. They're made from 100% organic cotton, and are treated with any chemicals. They come in long sleeve and short sleeve.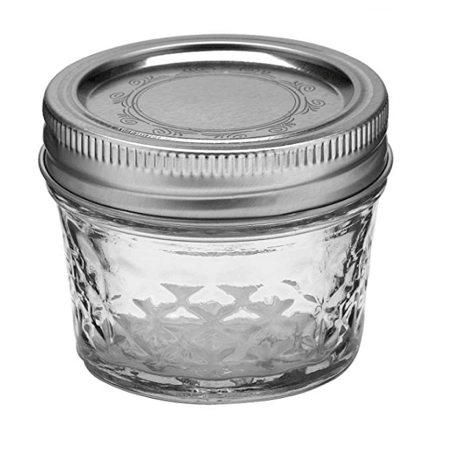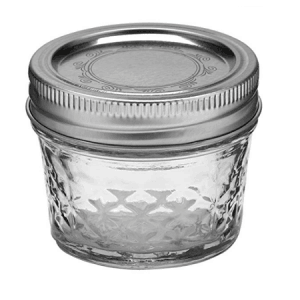 I make my own baby food (simply puree cooked vegetables, fruits and meats in the blender). I love storing them in these mason jars. They're freezer friendly, so I can make a bunch at once and freeze!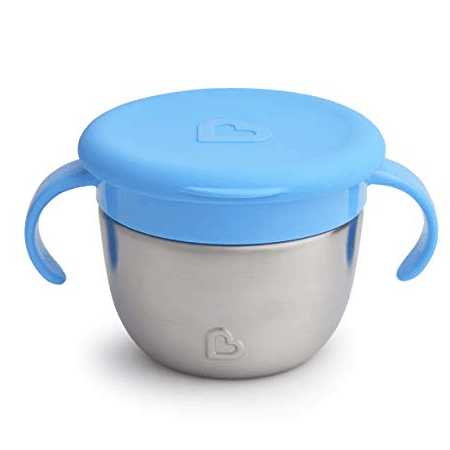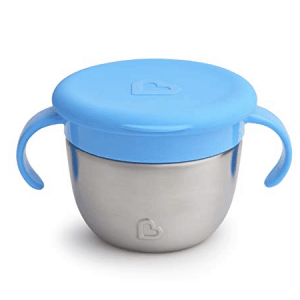 Josh (my 3 year old) loves this snack cup. It has an opening so he can reach in and get snacks, but it prevents the snacks from falling out. I avoid landfill waste since I can reuse this over and over.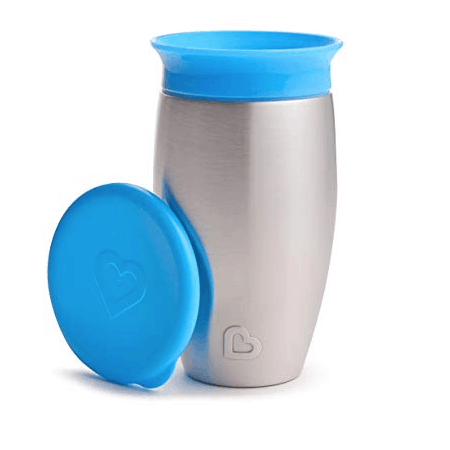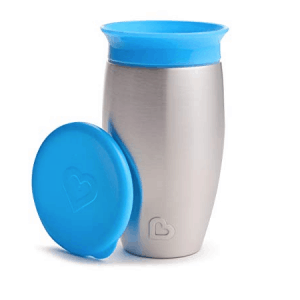 This sippy cup is amazing! You suck on it like a sippy cup, and the liquid comes out the edges of the cup. It's leakproof, and of course stainless steel. This is my favorite cup to give Josh (my 3 year old) so he doesn't spill it.
This post contains affiliate links, thanks for the love!