Allow me to introduce you to the BEST stir fry sauce in the world. Yes, it is very necessary that BEST is in all caps.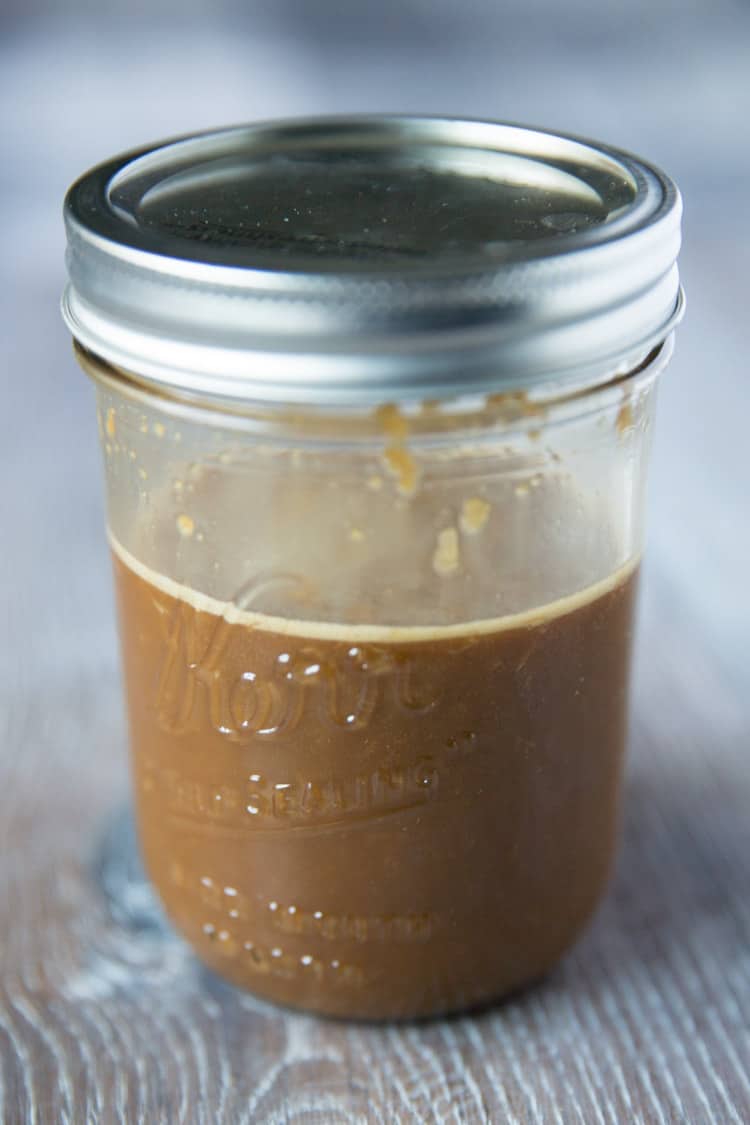 I love a great Asian stir fry packed with veggies and meat. But let's be honest, the best part is always the stir fry sauce soaked into the rice.
Now, this may not look like much, but it's lack of beauty is more than made up in flavor. Delicious Asian flavors like soy sauce, garlic, ginger, sesame seed oil and rice vinegar. It can easily be adjusted to be vegan or gluten-free without losing any flavor. Just add all the ingredients to a pint sized mason jar, shake it up, and your sauce is ready in minutes.
It's the only stir fry sauce you'll ever need. I've used it with just about every combination of vegetable, and with every type of meat. It's great with chicken, beef, pork, even shrimp.
Have I convinced you yet? If not, you must try this stir fry sauce in my very favorite Green Bean Stir Fry with Chicken and Sesame Seeds. One of our favorite dinners I cook at least twice a week!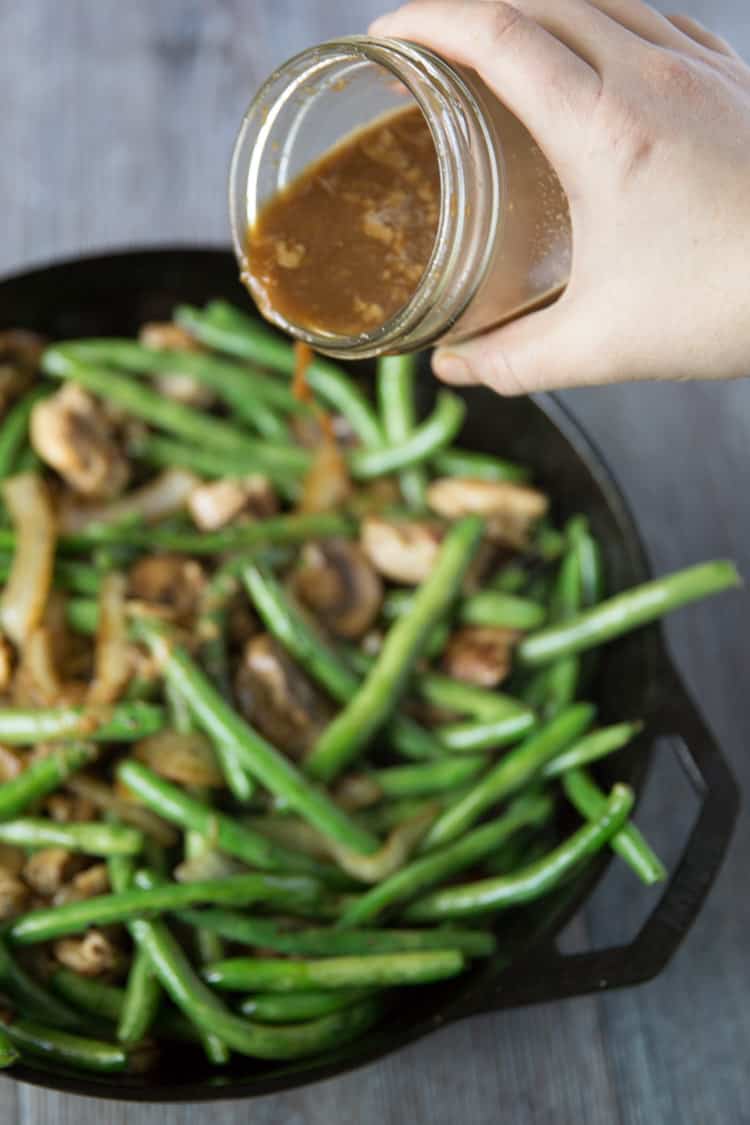 Print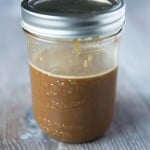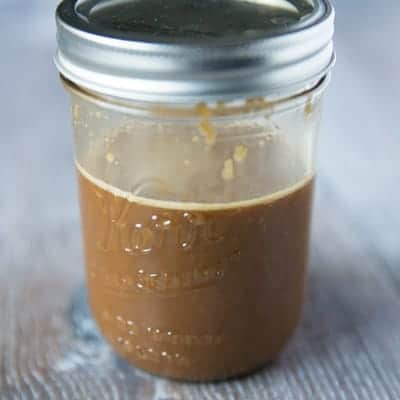 The BEST Stir Fry Sauce
---
Author:

Prep Time:

5 mins

Cook Time:

3 mins

Total Time:

8 mins
Ingredients
1/2 cup low sodium soy sauce (or Tamari if gluten free)
1/2 cup chicken broth (or vegetable broth if vegan)
1 tablespoon corn starch (or arrow root)
1 tablespoon honey (or agave nectar if vegan)
1 teaspoon sesame seed oil
1 teaspoon rice vinegar
2 inch piece of ginger, peeled and grated or finely minced (or 1 tablespoon ginger paste in a squeeze tube, and other readers have had success with 1 tablespoon ground powdered ginger)
2 garlic cloves, grated or finely minced
Vegetables and meat of your choosing for the stir fry (I get my meat from ButcherBox, which I highly recommend)
---
Instructions
Whisk all ingredients together. Adjust the amount of sauce you add according to how much stir fry you're making. When adding to your stir fry, allow to cook for 3 full minutes to allow the corn starch to thicken the sauce.
Makes 1-1/4 cups. Will keep refrigerated in an airtight container for 1 week.
More Stir Fry Recipes You'll Love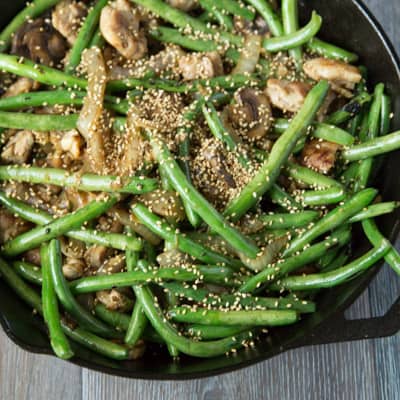 Green Bean Stir Fry with Chicken and Sesame Seeds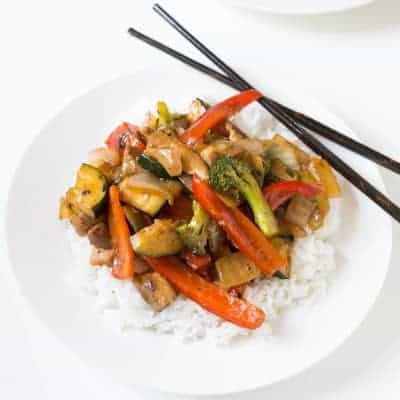 Broccoli and Bell Pepper Chicken Stir Fry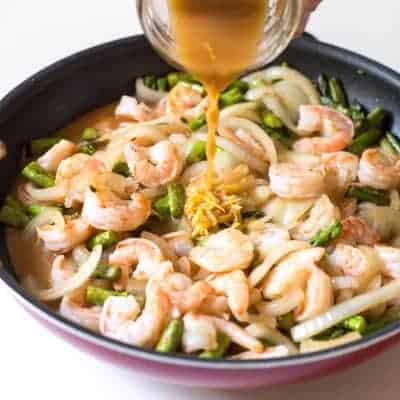 Lemon Shrimp and Asparagus Stir Fry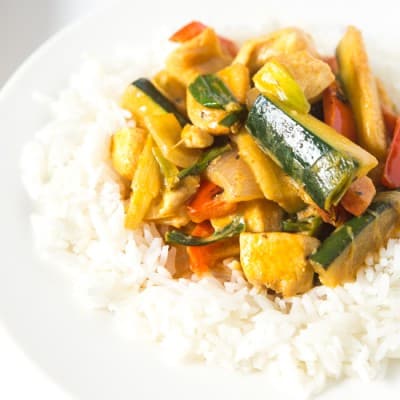 This post contains affiliate links, thanks for the love!
Never Miss a Recipe!
Get new posts delivered straight to your inbox! For free!