Favorite Non-Toxic Makeup and Beauty Products
My favorite non-toxic makeup and beauty products that are natural and free of toxins, chemicals and fragrance. The best mineral makeup and natural mascara!
If you're new here and new to toxic free living, start with this post: Why I Made My Home Toxic Free + How I Did It! In that post I share everything you need to know about going toxic free, the resources I learned from, how I budgeted and slowly made the toxic free swaps, and a round up of all my toxic free posts linking to my favorite products (including this one!).
The cosmetic industry is vastly under regulated. There are thousands of chemicals, preservatives and toxins that are in our makeup that are known endocrine disrupters. There hasn't been any new beauty regulations since 1938.
To be safe, I check all of my beauty products on the EWG database to make sure they are safe to use. I try and make sure the rating is 3 or lower.
I've tried MANY makeup products to find what works best for me. I went through a ton that I didn't like, but after many months I'm so glad I found a great makeup combination that I love, is safe for my health, and makes me feel pretty and feminine.
Watch my Nontoxic Makeup Routine for Daytime
Above is a video I recorded of myself doing my daily, daytime makeup routine showing you all my favorite products in action. I can do my makeup in about 5 minutes! Here is my nightly toxic free oil cleansing nighttime skincare routine I reference at the beginning of the video (The video is in the middle of the post). At the end of the video I reference my Hair Curl Hack Video for how I keep my curls to last for 7 days between washes, be sure to watch that video as well!
Favorite Nontoxic Beauty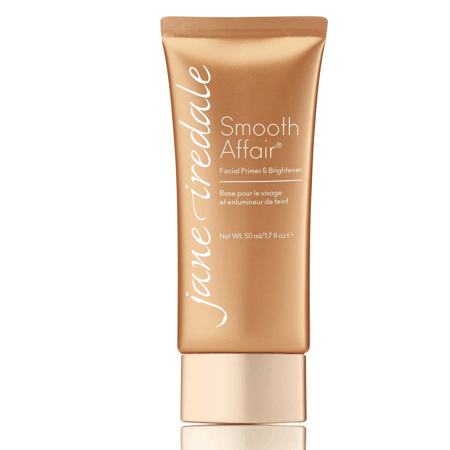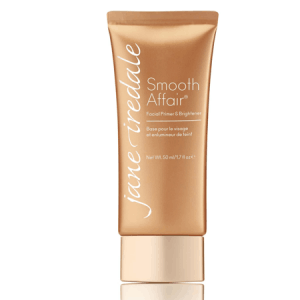 I start my makeup by putting on this primer. It makes my face smooth and even, and hides my pores. It also hydrates my skin, and smells great! It smells like grapefruit. It goes on smooth, and absorbs quickly.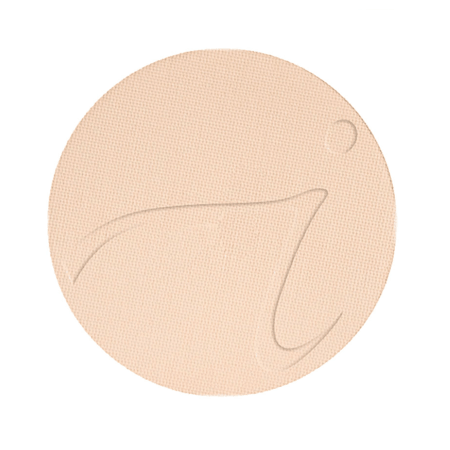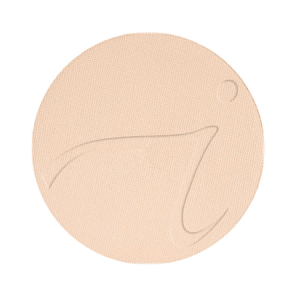 This mineral based pure pressed base is a foundation, setting powder, concealer and sunscreen all in one! I am obsessed!
Immediately after putting on my primer, I put on this pressed base while the primer is still tacky. By doing so, it makes it kind of like a foundation, and the pressed base really adheres to the primer.
When it dries, it looks so natural and beautiful! Your skin is glowing!
There are SO many colors, so you're sure to find the exact match you need for your skin tone. My skin tone color is "Natural".
The pressed base comes in refills, so there is less landfill waste. If this is your first time buying it, make sure you get the refillable compact as well.
I love the Jane Iredale Handi Brush for putting on the pressed base. It was designed specifically for their pressed base, and spreads it on evenly and smoothly.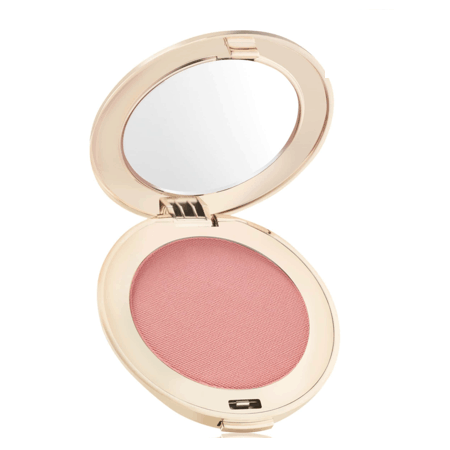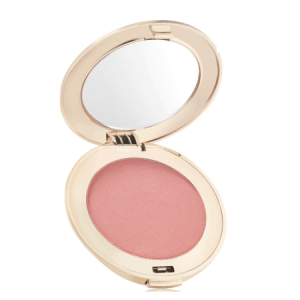 I love this mineral blush in the color Barely Rose. It is natural and perfect for my complexion.
I use a basic blush brush I got at Target. Nothing fancy.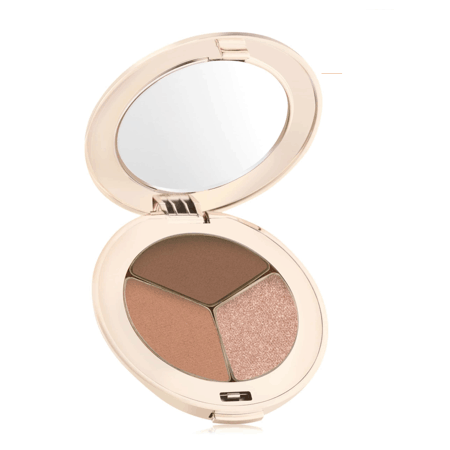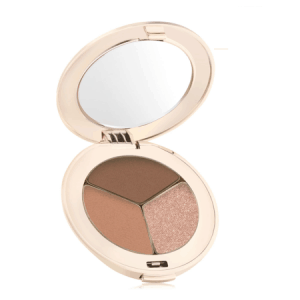 I love the triple eyeshadow! It's the perfect eyeshadow palette with complimentary colors. For daytime, my favorite is Sweet Spot. For date night, I love Sundown.
Again, I use a basic crease eyeshadow brush from Target.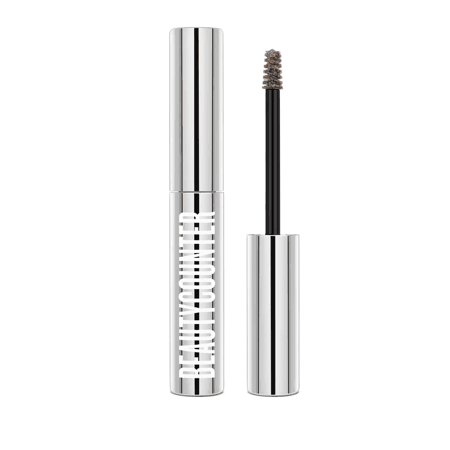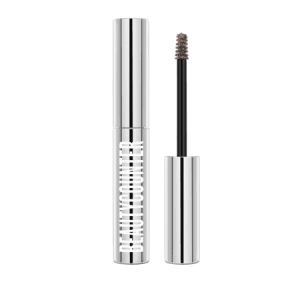 This is the one makeup product from Beautycounter that I actually liked! This brow gel looks so natural, way more natural than a brow pencil or powder. I can put it on super fast too. Plus, I love that the gel holds my brows in place. I'm blonde, and use the shade Light – Neutral Beige.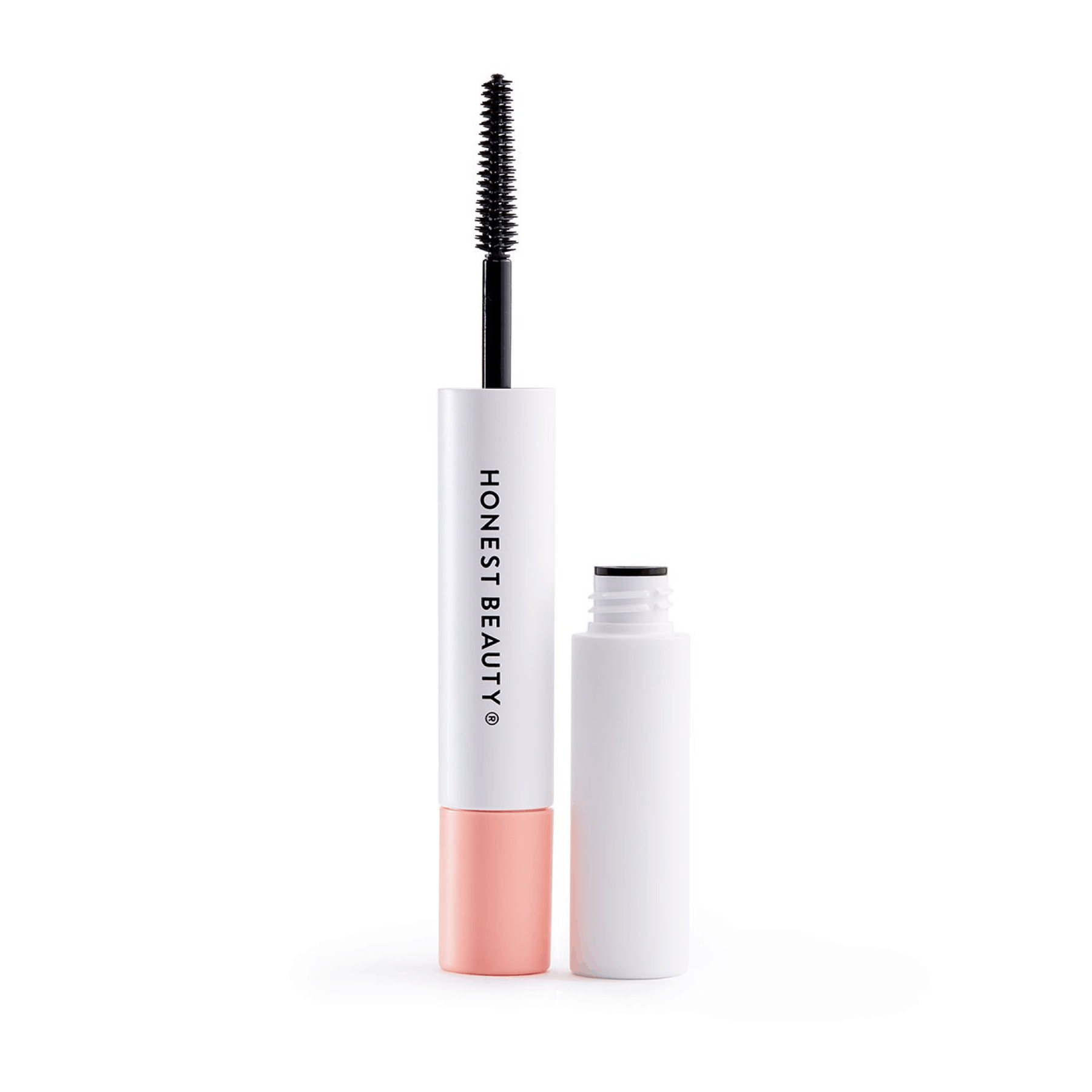 Sorry for screaming at your eyes, but THIS IS THE BEST MASCARA IN THE WORLD! Even better than the previous toxic one I was using. (In the video, I'm using a different primer and mascara. I've since switched to this one and like it way more!)
Finding a good non-toxic mascara took me the longest. I think I tried 10 different ones (my husband was so scared when he saw my credit card bill that month, ha!). All of them were awful. Gave no definition, would flake or smudge, gave me no length or volume. It was depressing.
Then I found Honest Mascara and fell in love! It has primer on one side, and mascara on the other. It makes my eyelashes look amazing!!!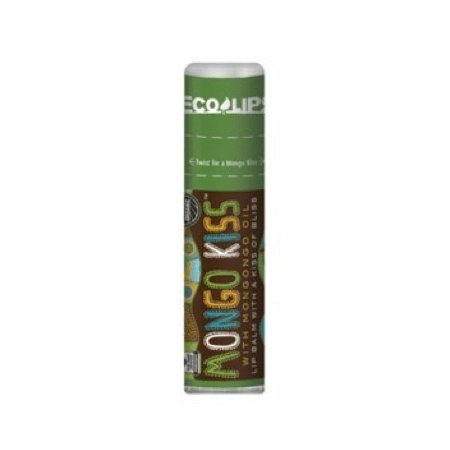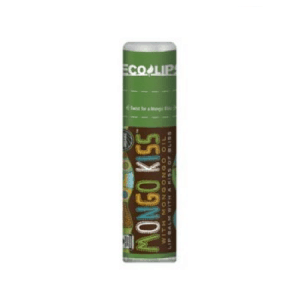 I'm not a lipstick girl. Not for me. I prefer a really natural look, and feel like I look too done up when I wear lipstick or lipgloss. I like the natural color of my lips just fine!
I am a HUGE chapstick girl! I was so sad that my favorite chapstick had toxins.
I found this chapstick, and I love it even more! Goes on smooth, keeps my lips hydrated with the most minimal shine, and bonus the flavor is peppermint so it kind of works like a mint! This is always in my pocket.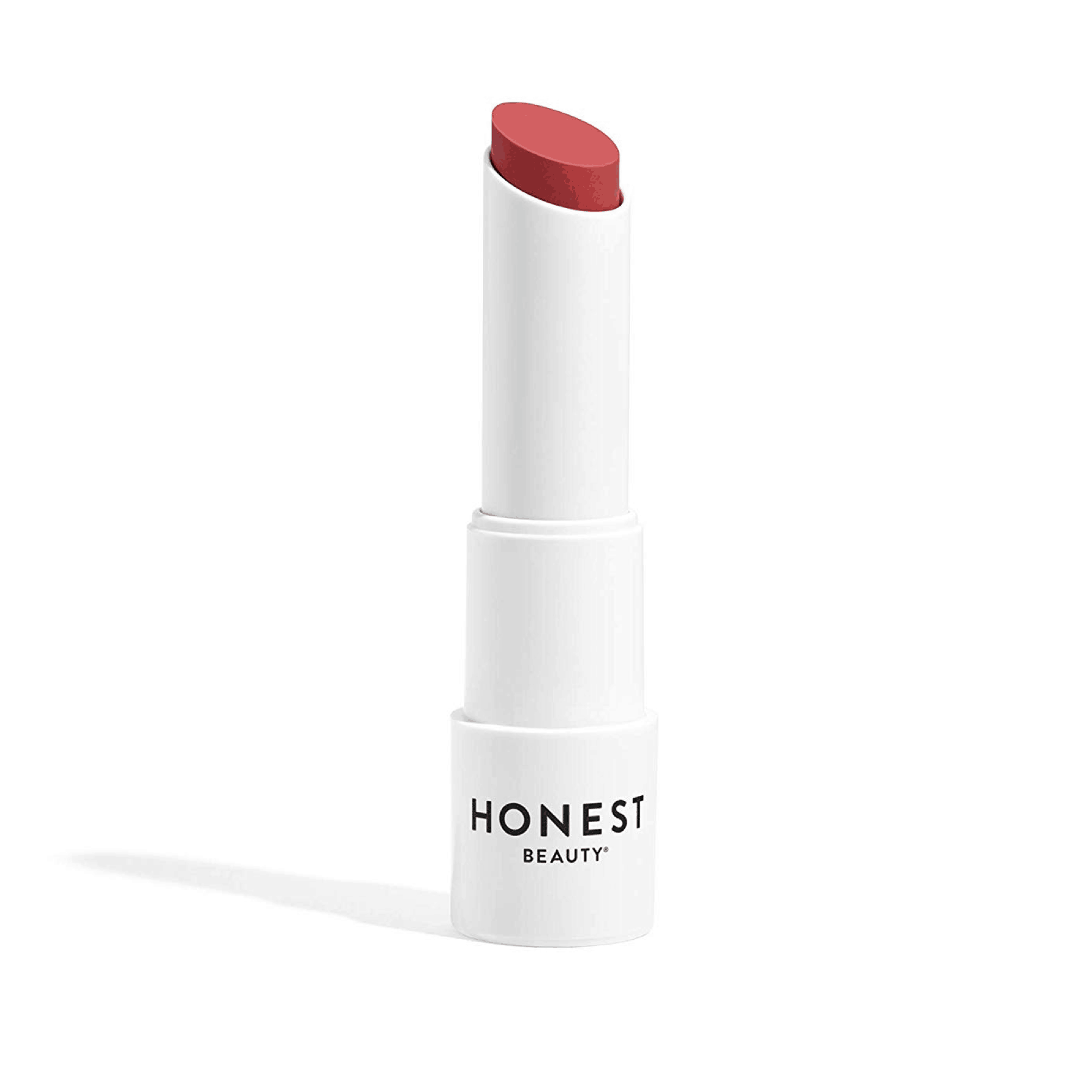 I love a really natural look, so a tinted lip balm is perfect for me. I love the Honest Tinted Lip Balm in the color Fruit Punch. Just a little extra color. Great for date night!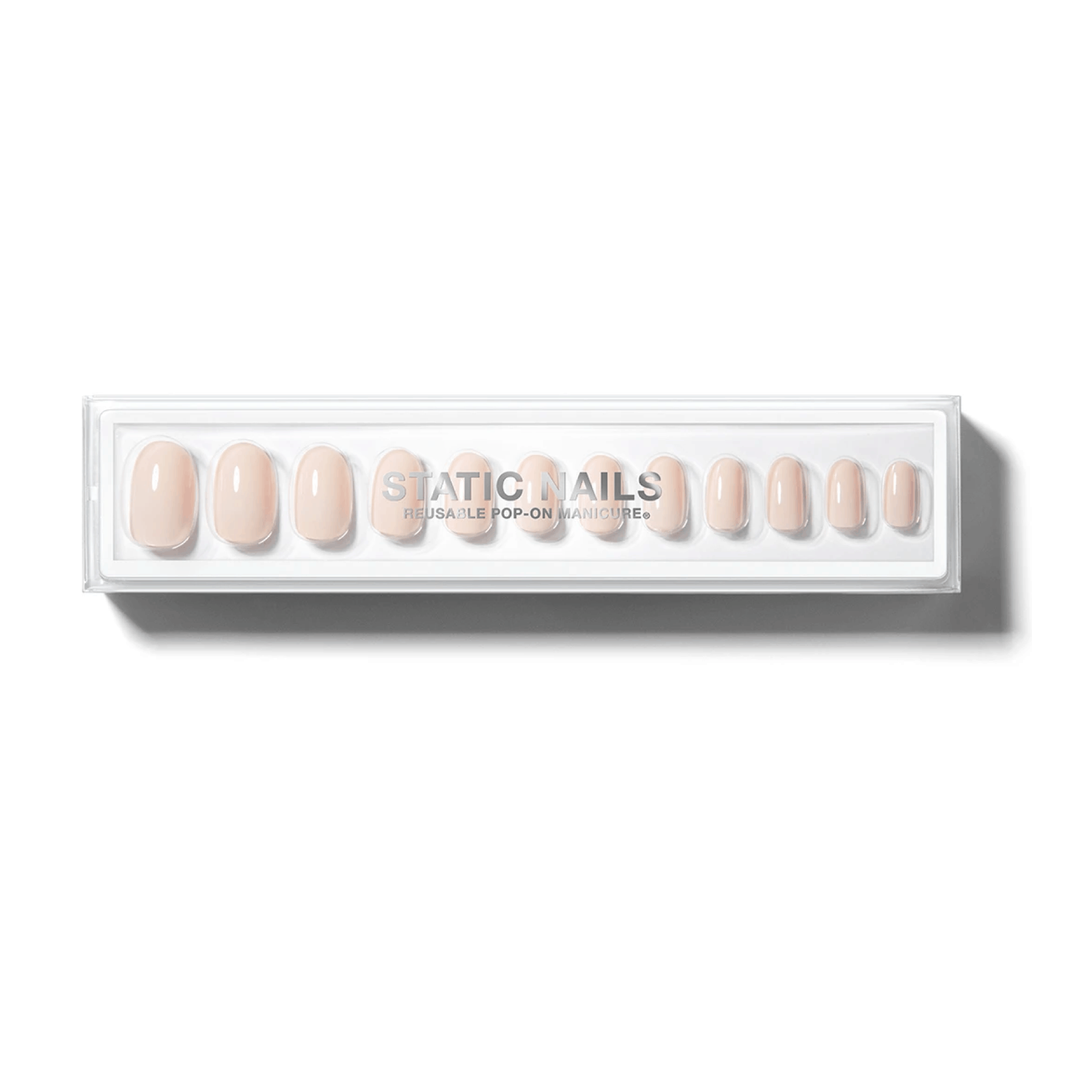 My hands are seen a lot in recipe videos, so I like to know my nails always look great. These glue on nails are my OBSESSION! I've been wearing them for 10 years. It's like a glue on manicure that lasts for 2 or more weeks, and you can do it at home for so cheap! You can get nails at the drugstore, Kiss makes great ones. But I've been loving the soft pinkish-white color of these Static ones in the color Silk in the shape Round. More expensive, but last WAY longer and the perfect neutral pink color!
This post contains affiliate links, thanks for the love!