My Exercise Routine + Favorite Workout Gear
How I started jogging, the Couch to 5K app that I used, and my favorite (cheap!) workout gear! 
Along with eating healthy, I always get asked what my workout routine is. Welp, confession. I haven't been working out consistently since having kids. Until now! I've started jogging. Which is a huge deal because I have never been able to run a mile. In my life. Ever. I'm not kidding.
But I thought if not now, then when? I've given birth, I'm sure I can train to run a mile!
Here is my super simple and affordable exercise routine and workout gear (that's cheap!).
Exercise Routine
I began a Couch To 5K jogging routine the 2nd week of September. I got this Couch to 5K app and am obsessed with it. It does interval jogging and walking, and tells me when to start jogging and when to stop and walk. So nice! Each day is just 30 minutes of exercise, very manageable to squeeze in.
It slowly ramps up the length of time you are running week after week. I was actually at a couch level of jogging, and I've been able to finish every day.
The app has you running only 3 days a week. But I am going 7 days a week because I'm liking it so much! So I do Day 1 on Monday + Tuesday, Day 2 on Wednesday + Thursday, Day 3 on Friday, Saturday + Sunday.
It's only semi hard. I'm not completely wiped out at the end, but definitely sweaty and a little out of breath. And I'm doing it pushing 2 kids in a stroller!
If I can do it, you can do it. I promise. I'm rooting for you!
Finishing Couch to 5K
After 8 weeks, I finished the couch to 5k! So so so proud! I can now jog for 35 minutes without stopping and it is absolutely incredible!
It wasn't always easy, but it also wasn't that hard. Just kept showing up day after day after day, and kept jogging step after step.
Shawn surprised me with this video that documents my couch to 5k. It might be my favorite video ever! He said he started filming my journey right from the start because he knew I would finish. I love him!
Favorite Workout Gear (For Cheap!)
Working out doesn't mean you have to drop a bunch of money on a gym membership, fancy gym clothes and a personal trainer. Here is my favorite workout gear that I use and love, that also happens to be affordable. Because you know I love a good bargain!
Watch Me Share My Favorite Workout Gear (5:29 minutes)
1. Apple Watch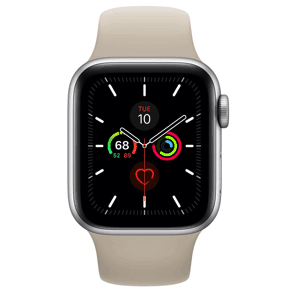 I treated myself to an Apple Watch after I finished my Couch To 5K commitment as a reward and to celebrate! So 8 weeks after I started jogging. I love it so much for jogging, and for so many other things. I wear it every day all day!
I got the Apple Watch Series 5 GPS with the 40mm Silver Aluminum Case with the Sport Band in color Stone.
I chose the Series 5 over the Series 3 since the screen is always "awake". The series 3 you have to lift your wrist to "wake" it and see the display. That would be hard to do when jogging and pushing the boys in the stroller. Otherwise, they're pretty comparable, so if you wan to save some money get an older Series 3!
I got these thinner sport bands I got on Amazon, which I think are more feminine. I got it in the color Milk Tea.
I also got these leather straps to wear when I got out for date night, or want to feel a little more dressed up! I got the color Camel/Silver and Black/Silver.
2. HOFI High Waist Leggings with Pockets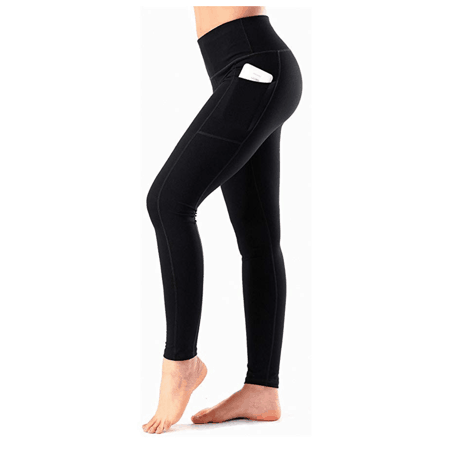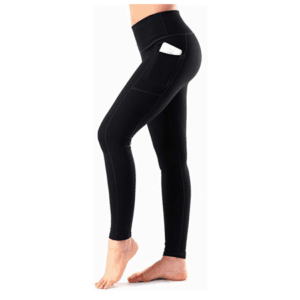 The best leggings in the WORLD! It's a medium thick material, so it gives you great compression but you can still move. The high waist holds in your stomach and gives you a flat look. Not see through when I bend over. And I love the pockets to hold my phone! True to size. I get these in a size Large.
3. ODODOS High Waisted Running Shorts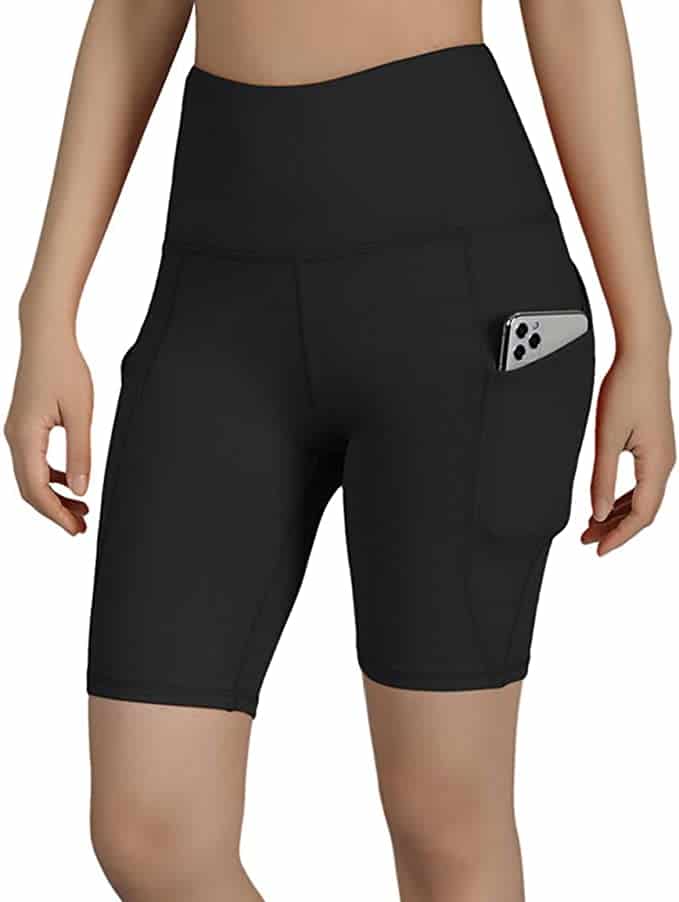 When it's warm out, I love wearing these shorts! I prefer the 8″ length so my thighs don't rub together. Love that it has pockets to hold my phone! And the high waist gives me a flat look and holds in my stomach. These are true to size. I wear a size Large.
4. C9 Champion Seamless Racerback Sports Bra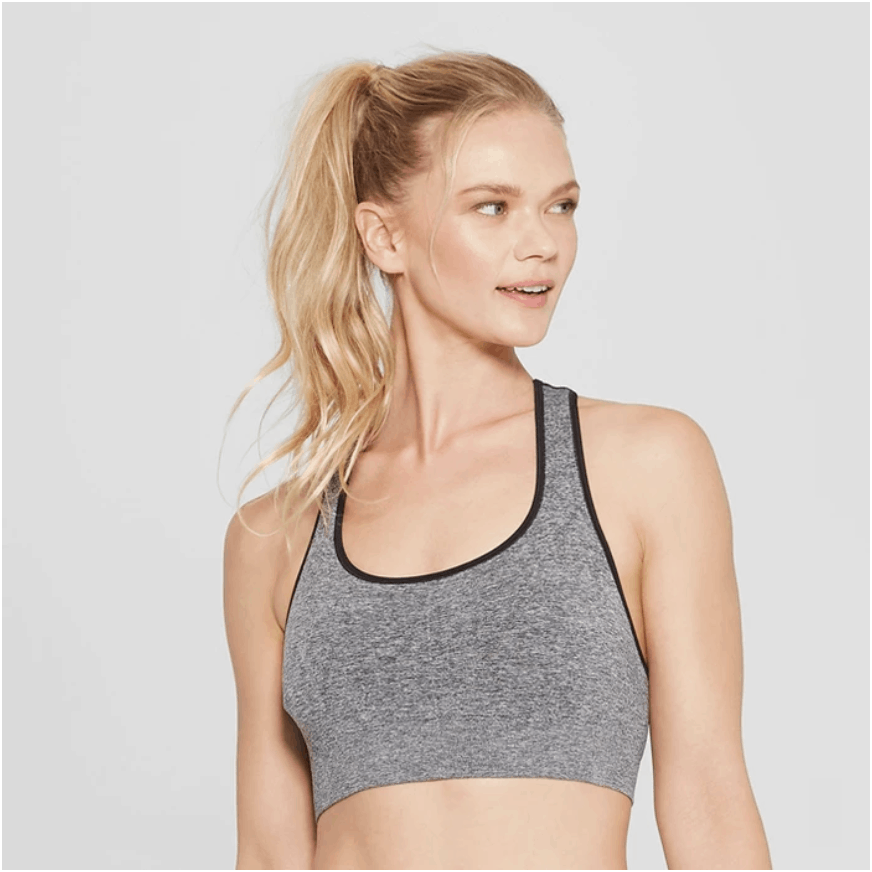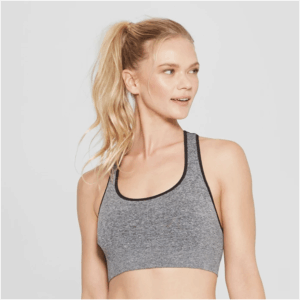 I love this sports bra! I have a very large chest, so size down 1 size so I have a snugger fit. I'm normally an XL in bras, but get a size Large. It is thick and offers lots of support, and is very comfortable. Also less than $20 at Target! I have it in a ton of colors. Makes me happy.
5. Brooks Adrenaline Running Shoes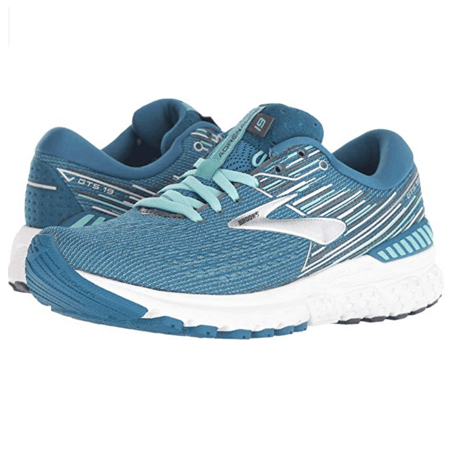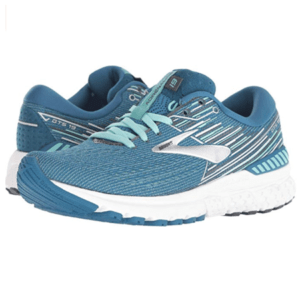 My town has an athletic shoe store where they do a ton of measurements, measure your arch, and watch your walk and run and gait to find you the perfect pair of running shoes. (If you live near Danville, CA you must go to Forward Motion!). For me, Brooks Adrenaline running shoes are the perfect match. They're always updating to a new model GTS, which really just means a new season of color choices. I love them!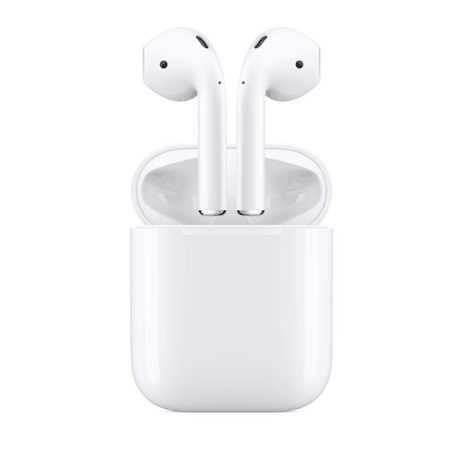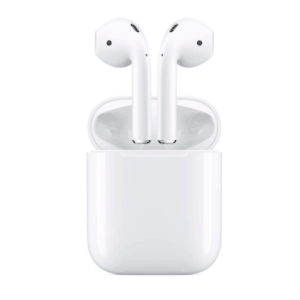 I kind of can't live without my AirPods. It's so nice not having wires! Nothing to get tangled up or get snagged!
7. Duallie Bob Jogging Stroller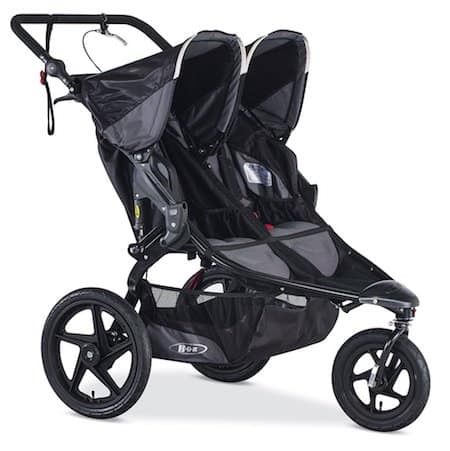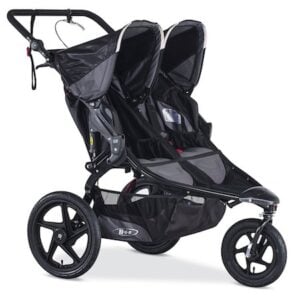 This is the absolute best jogging stroller! Such a smooth ride, and so easy to push. Can fit big kids too! My almost 4 year old fits just fine! However, it is expensive. Good news, they're always getting listed on Craigslist and NextDoor! I scored mine on NextDoor for only $100 used! So keep an eye out if you're on a budget. I have the handlebar console organizer, which is nice to hold water and my phone. It comes in a single stroller! But if you think you're going to be having 2+ kids, you might as well invest in the bigger one. If anything, you'll just have more room for storage in the 2nd seat!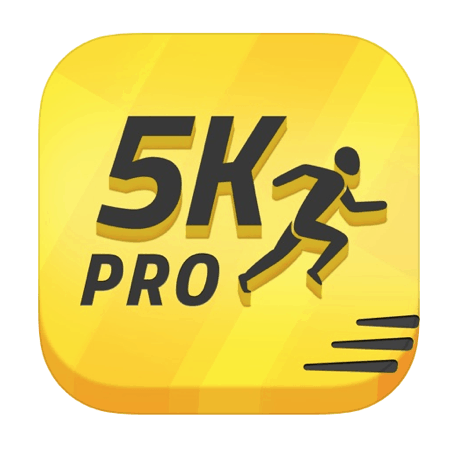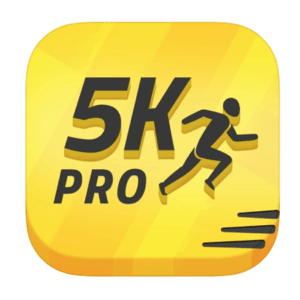 This is the couch to 5K app that I am using and I'm obsessed. It tells you when to jog, when to walk, and slow ramps up the length of time you're running each week. You can still play your music in the background while you're listening to it. It also keeps track of all your runs so you can see your progress over time! So so so so great! It's $10, which is the cheapest dang personal trainer I can think of! The app has you running only 3 days a week. But I am going 7 days a week because I'm liking it so much! So I do Day 1 on Monday + Tuesday, Day 2 on Wednesday + Thursday, Day 3 on Friday, Saturday + Sunday.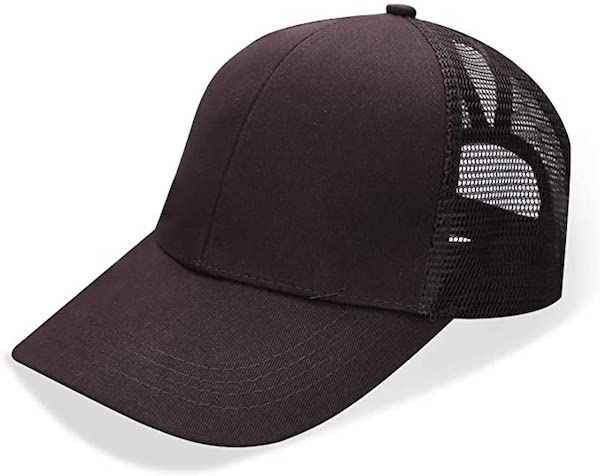 This hat has a hole so you can wear your pony tail up high, and you don't get too hot or sweat! I love it so much. I have it in tons of colors. My go to hat!
10. Happy Hits playlist on Spotify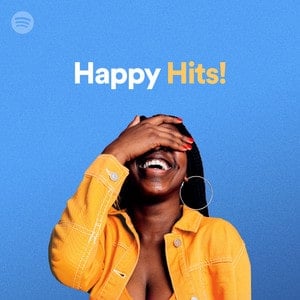 Happy Hits playlist on Spotify is my go-to when jogging. All the music is so happy and upbeat and makes jogging a little funner. Other playlists I'll do sometimes is the Pumped Pop or Beast Mode.
Tips for Safety
Find a safe place to jog, preferably one that is protected from street traffic. Especially if you're pusing your kids in the stroller. You don't want to stress about a car backing out of it's driveway and hitting you. I personally jog around a walking track at our park. 1 lap is about .33 miles. It's perfect and peaceful and I know we're safe from cars.
Don't jog in the dark by yourself if you can avoid it.
Only wear a headphone in 1 ear so you can still be aware of your surroundings and chat with your kids as you're pushing them.
If your kids are in a stroller, buckle them in.
Tips for Success
Workout early in the day if you can. It's my new favorite way to start the day. It's cooler then too, so you won't be as sweaty. Plus, you'll feel much more accomplished getting it done first thing. We head out after the boys have breakfast, I do my 30 minute jog, and then we play at the park for an hour. A fun morning for all!
I like working out on an empty stomach. Just water. I feel less bogged down.
Make it a priority. It's only 30 minutes. Especially if you're a mom, it's so important to take time for yourself and better yourself. You spend your whole day tending to everyone else's needs. You'll be a better mom and wife if you tend to yours too.
Give yourself a reward for accomplishing a big goal! For instance, after finishing my first whole week I treated myself to a pedicure. And I was only allowed to get the pedicure if I finished the whole week. That 1 hour to myself getting pampered is heaven! Other fun rewards: new running shoes, new workout gear, cute new outfit, little things like that.
This post contains affiliate links, thanks for the love!