Clean Keto: How I Lost 50 Pounds in 6 Months!
This is a guide to my keto weight loss journey. Everything I did to lose weight (50 pounds in 6 months!) by eating clean keto. Includes keto recipes to eat and foods to avoid, every meal I ate, info on intermittent fasting, my exercise routine, and more! If you're looking to start the keto diet, this is an easy, quick start guide with all your questions answered!
My Keto Weight Loss Journey
Hi! I'm Natalie! So honored to have you here following along! I'm rooting for you and your health journey so much!
I'm going to share all about my weight loss journey with you, but it is so important for you to know this before we begin:
MY WEIGHT DOES NOT DEFINE MY HAPPINESS! I HAVE BEEN HAPPY AND FELT LOVED AND WORTHY AT ALL SIZES I HAVE EVER BEEN.
Having said that, I definitely feel my best, have the most energy and look on the outside the way I feel on the inside when I am making healthy eating choices. For me, that is clean keto.
Being thin does not come naturally to me. I have to make adjustments to what I eat to be a happy weight.
My Weight Loss Stats
Highest Weight: 255 pounds (May 2017)
Starting Weight 1st Time Losing Weight: 238 pounds (September 2019)
Lowest Weight: 185 pounds (March 2020)
Weight After Baby #3: 237 pounds (March 22, 2021)
Current Weight: 221 pounds (April 2021)
Height: 5'9″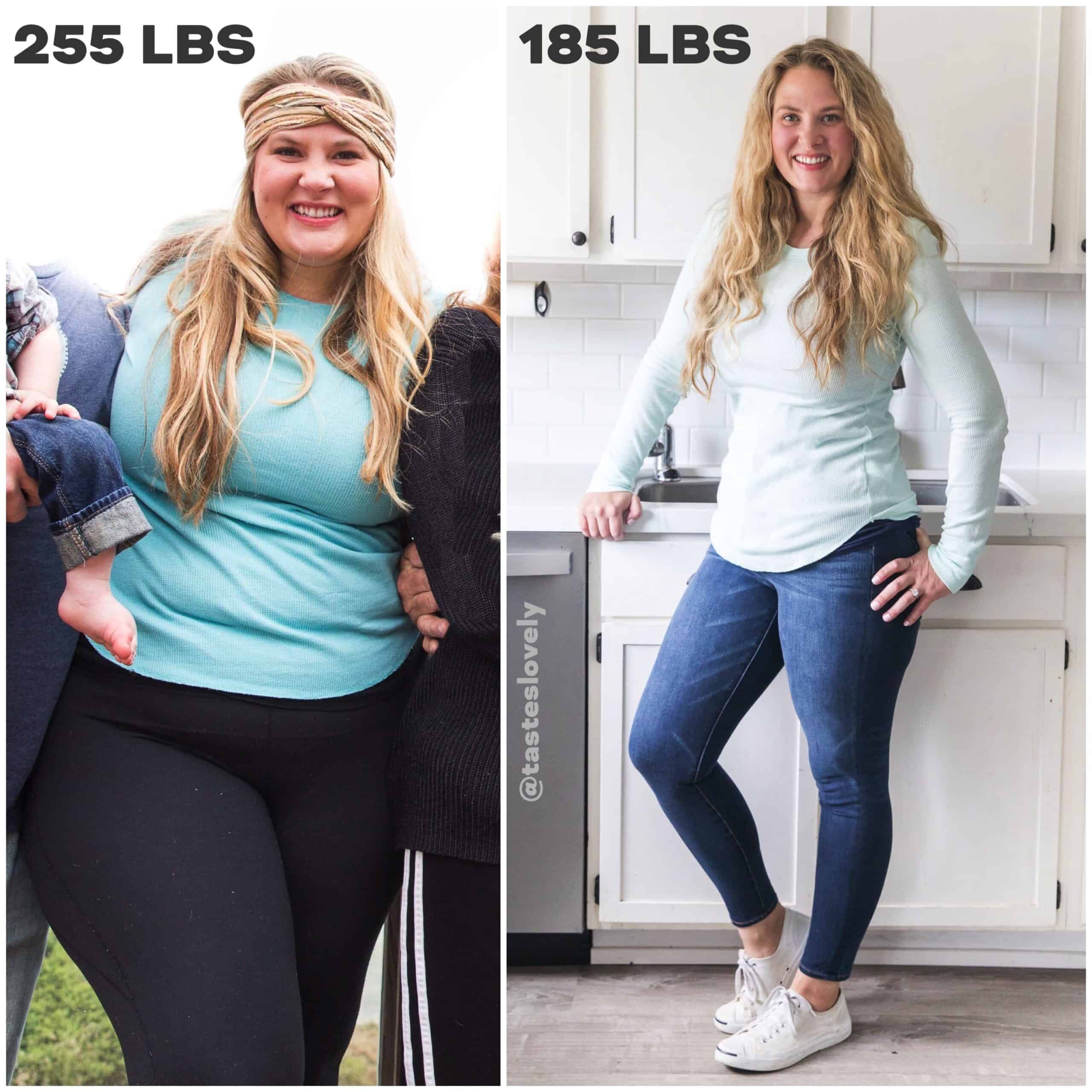 Starting the Clean Keto Diet
In September 2019, I set out to lose weight, feel better, have more energy, and be the best version of myself.
I lost 50 pounds in 6 months! Ultimately losing 53 pounds in 7 months!
For this first round of losing weight, I ate clean keto, did intermittent fasting, and jogged 30 minutes a day. (All explained in more detail below!).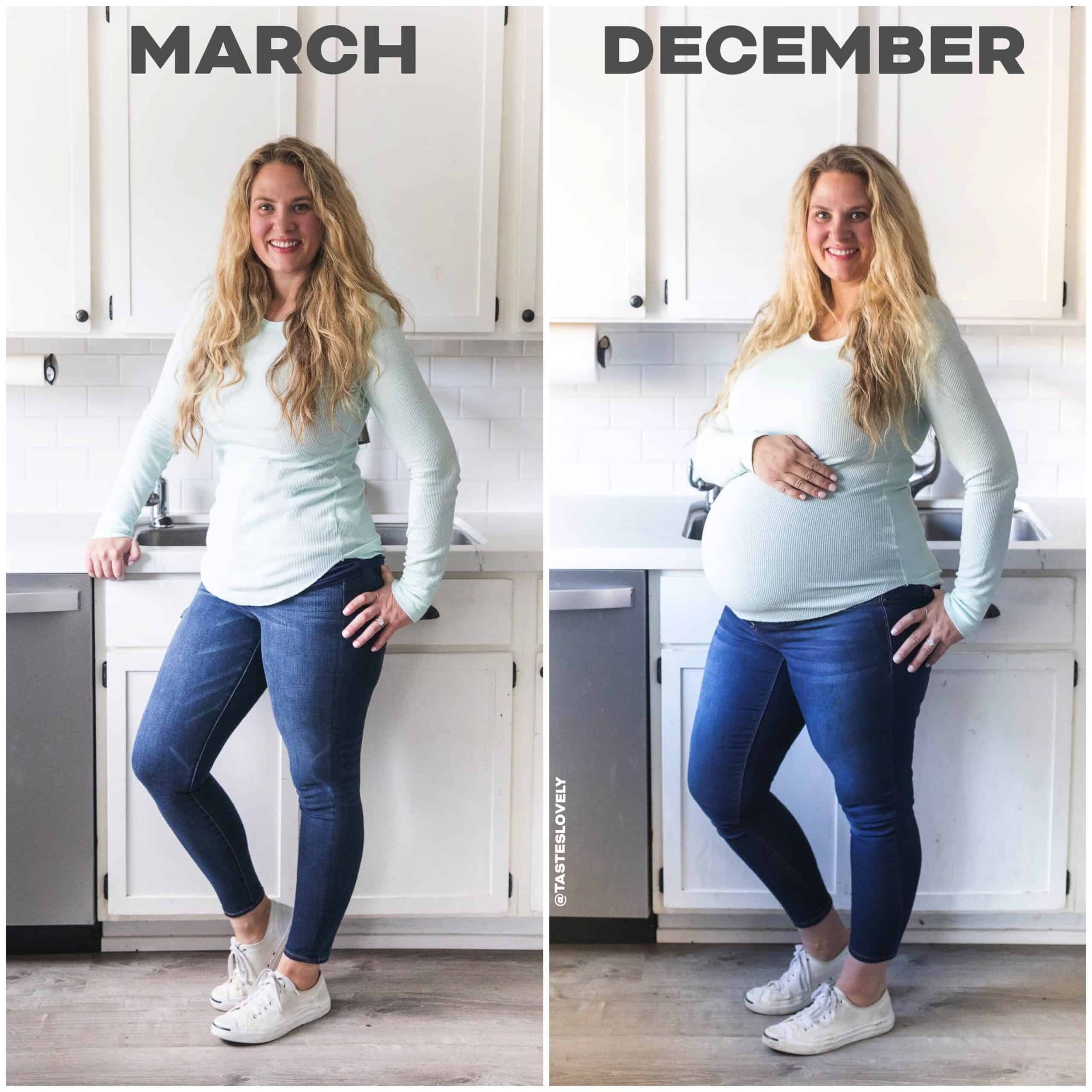 My Not So "Setback"
In April 2020 (right after hitting my "happy weight") I was lucky enough to get pregnant with my 3rd baby boy (yea!), who was born in January 2021.
Pregnancy did NOT feel like the time to stress over weight (especially the 1st and 3rd trimesters, ha!). I made mostly healthy choices but also allowed for lots of indulgences. Because sandwiches and ice cream are just so delicious and feel very necessary when pregnant, ha!
I gained 51 pounds during my pregnancy, which was all 100% worth it for my sweet baby Luke.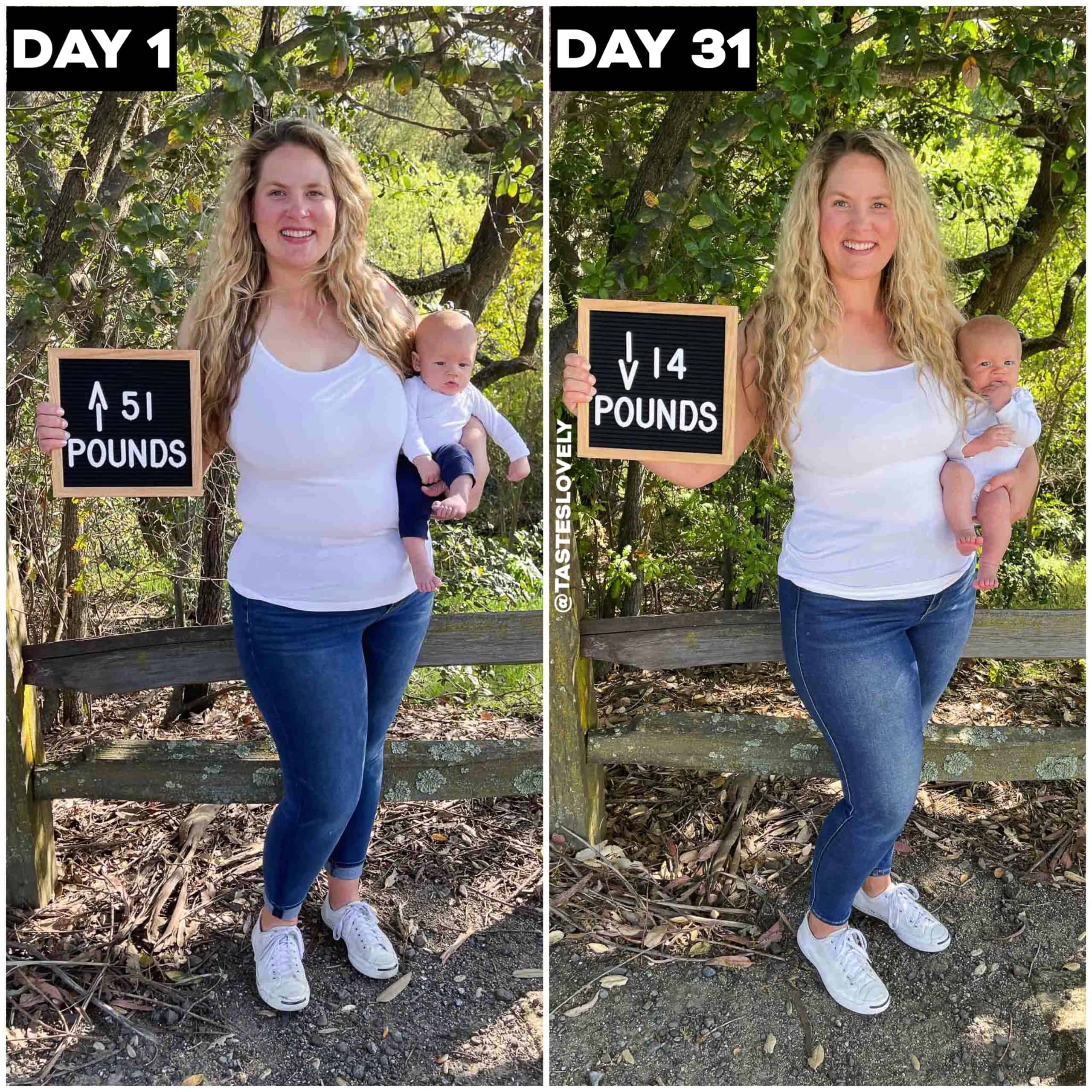 Restarting My Journey
At 9 weeks postpartum, I started feeling the desire to start getting back on track with clean keto. Mostly to have more energy to keep up with my 3 boys.
I began the 2nd round of my clean keto journey on March 22, 2021. This time I'm only focusing on eating clean keto. I'm not worrying about intermittent fasting (too hungry while breastfeeding!), and sadly I haven't found time to squeeze in dedicated exercise (yet!). I'm still breastfeeding too!
I lost 14 pounds in the first month!
After sharing the results of my weight loss on Instagram, I've gotten so many questions about everything I've done to lose weight.
All of Your Keto Questions, Answered!
Did you have more questions? Want to connect? I'm so glad you're here! Please introduce yourself and leave a review below. I respond to every one! Be sure to follow me on Instagram, Pinterest, TikTok, and Facebook.