How I Lost Weight (64 pounds!) Eating Clean Keto + Whole30
Sharing everything I did to lose weight (down 64 pounds!) eating clean keto + whole30. Includes what foods I eat and avoid, every meal I ate, info on intermittent fasting, my exercise routine, and more!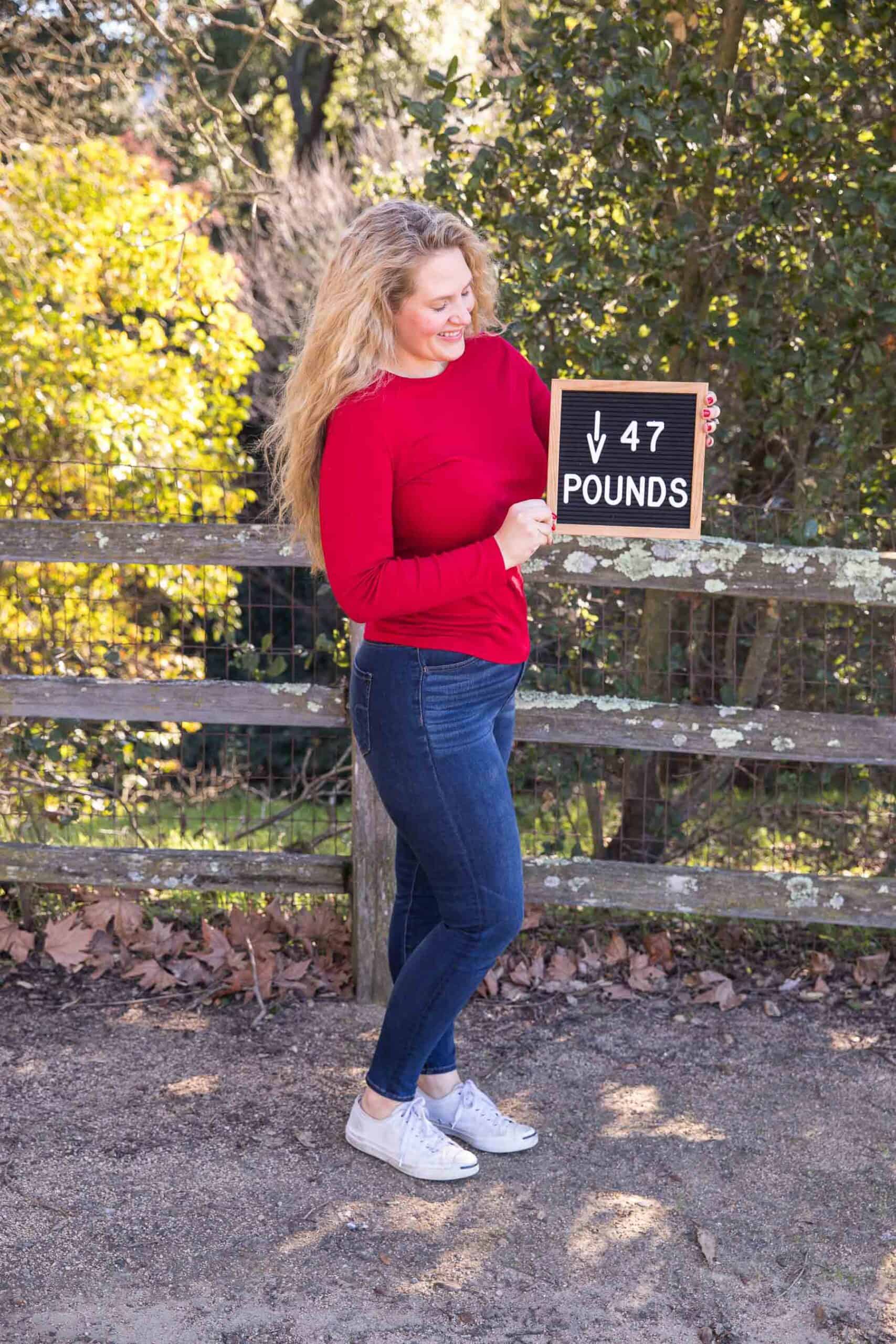 February 3, 2020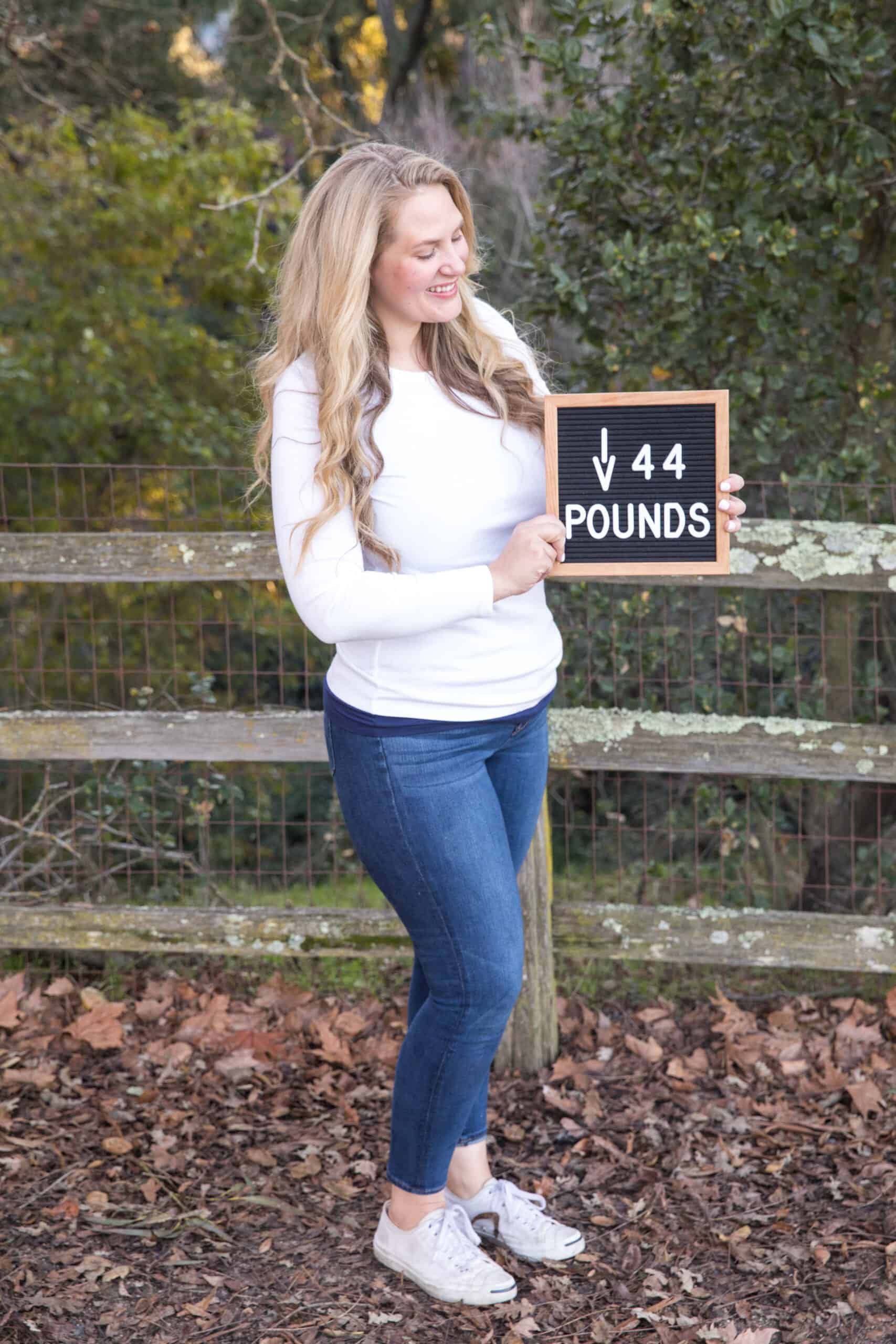 December 31, 2019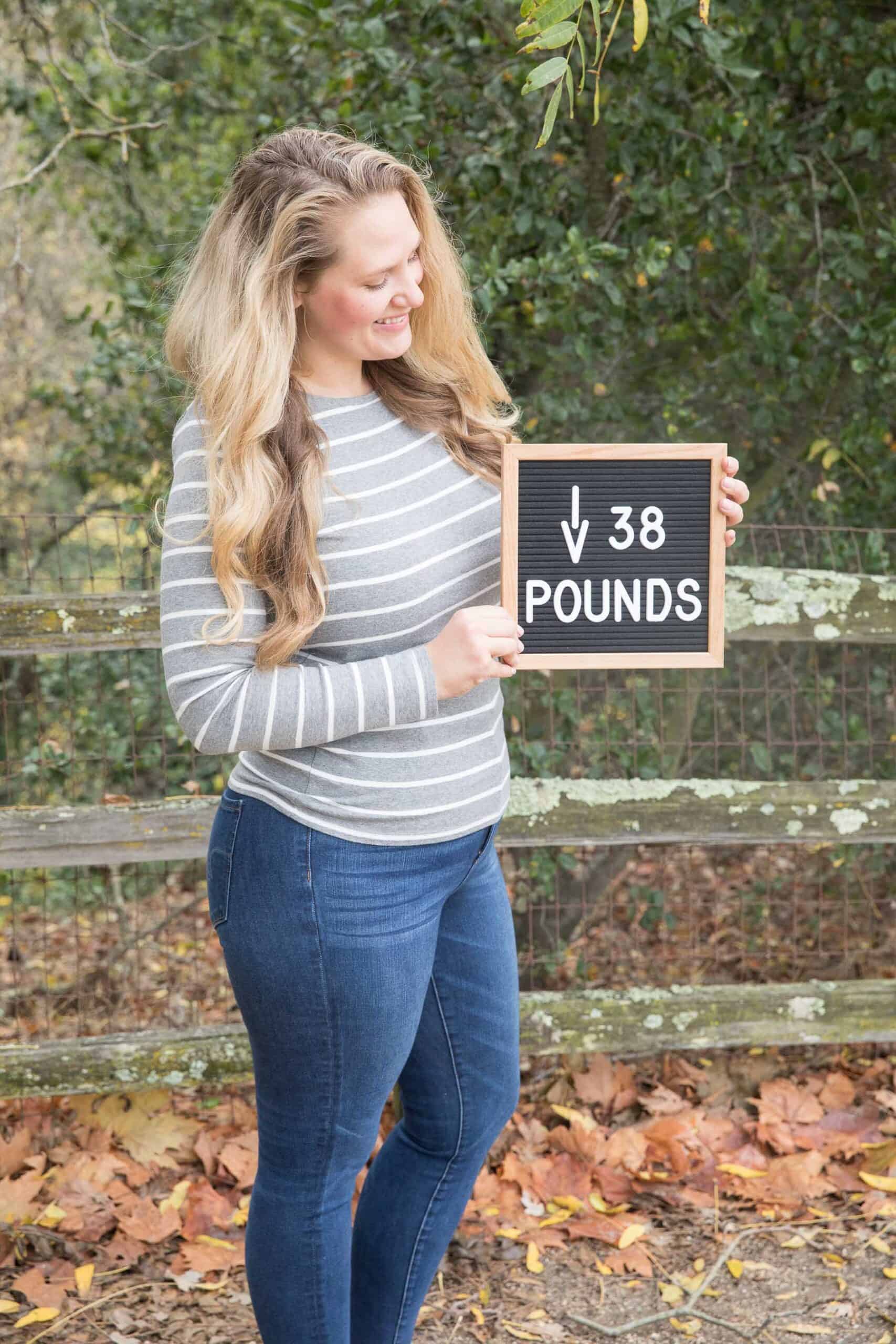 December 3, 2019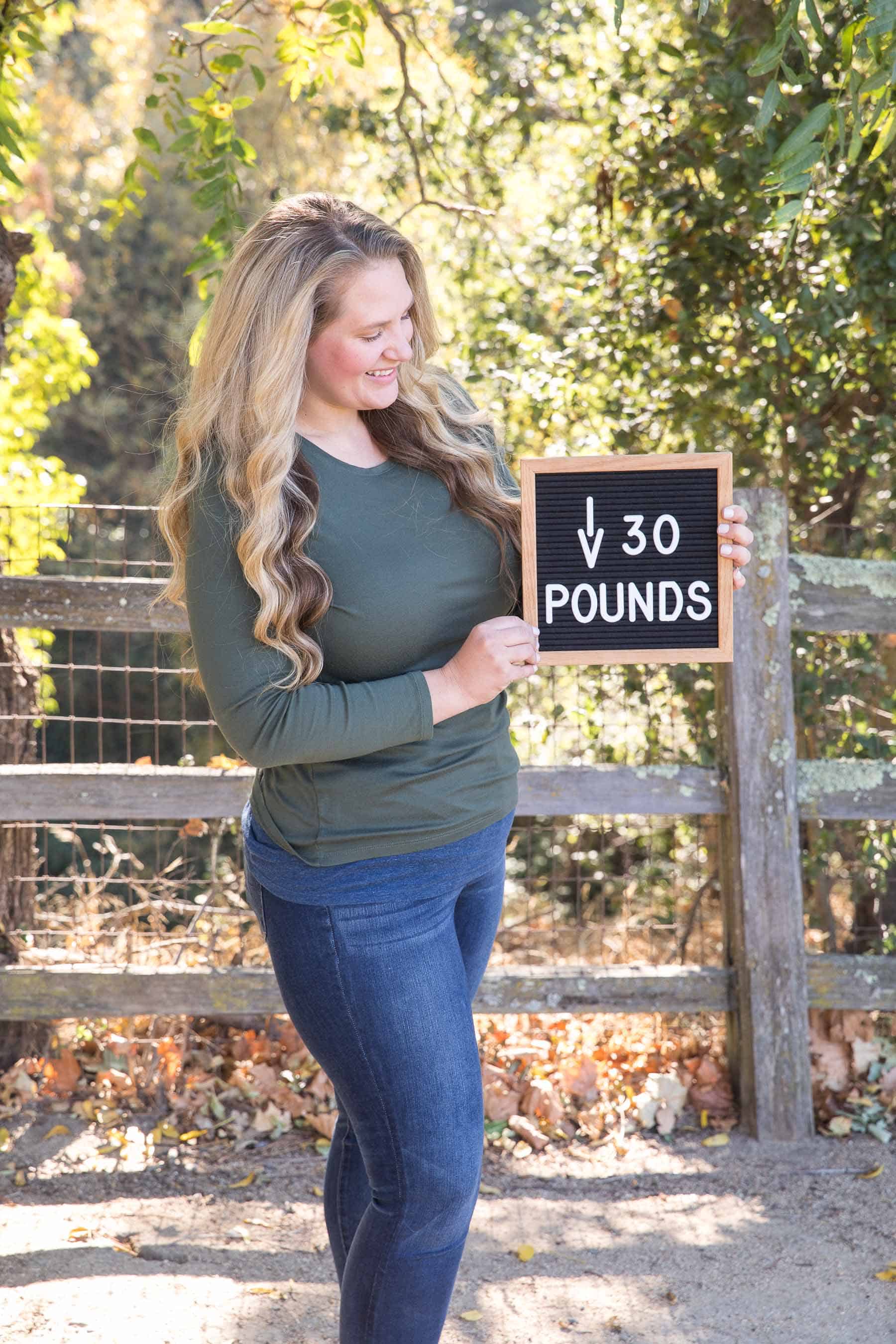 November 4, 2019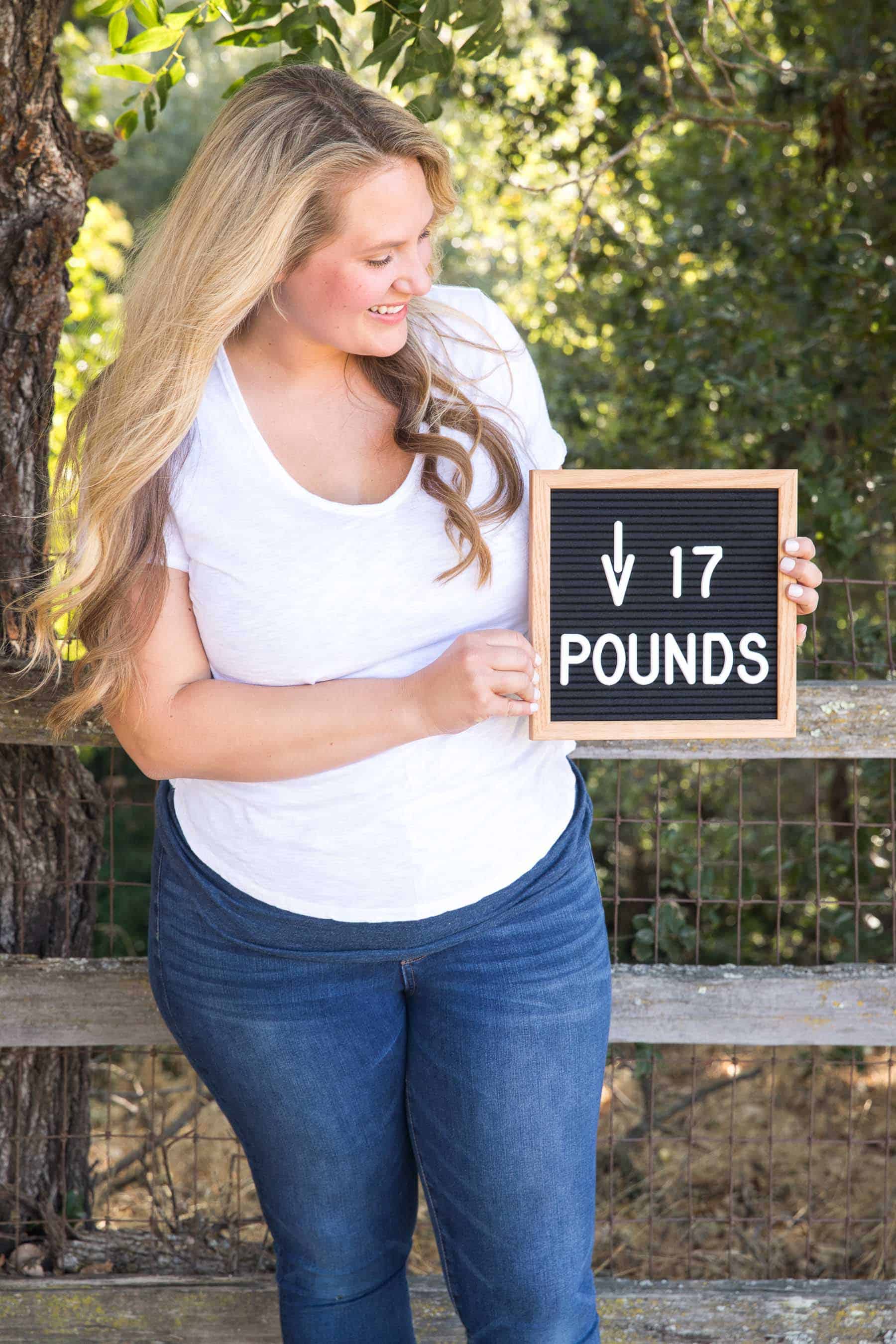 October 1, 2019
After sharing my newest way of eating clean keto + whole30 on my Instagram, and sharing my amazing results, I've gotten so many questions about everything I've done to lose weight! Along with eating clean keto + whole30, I've also began intermittent fasting and exercising.
I've compiled the most frequently asked questions here to make it easy for you to replicate my results for yourself!
Why Did I Want To Lose Weight?
After having kids, I want to be the healthiest version of myself. I love them so much, and I want to be around for a longgggg time! I have some tricky genetics (breast cancer, alzheimer's, heart disease, arthritis) and know eating clean is the best preventative medicine.
I've never felt (or looked!) better!
What Is Clean Keto + Whole30?
Whatever foods fall into the categories of both whole30 AND keto, I eat it! I'm really focused on eating clean, organic, nutritious food with the goal of weight loss and healthy eating.
What Is The Difference Between Whole30 + Keto?
Short Answer: The main focus of Whole30 is to teach you to have a healthy relationship with food, embrace healthy eating, and determine what foods make you feel great and which foods to avoid that make you feel bad. The program also wants you to be aware of all the ingredients in your food, and avoid all things processed.
The main focus of Keto is to eat a high fat, moderate protein, low carb diet to get your body into ketosis, which is when your body begins burning fat for fuel rather than carbs/sugar.
Long Answer: If you want to learn more about Whole30, I've got a whole post on Everything You Need To Know About Whole30. I also highly recommend all the Whole30 Books to learn the official program rules and reasons behind them.
To learn more about Keto, I learned a ton from this book and this book.
What Foods Do I Eat?
Short Answer: I eat humanely raised, organic, hormone + antibiotic free meat (I get mine from ButcherBox, which I highly recommend!), wild caught seafood, and eggs from my backyard chickens. I eat organic low carb vegetables, very little organic fruit (mostly berries), organic nuts + seeds, herbs + spices, and healthy fats. I also eat high fat, moderate protein, low carb. Roughy 70% calories from fat, 20% from protein, 10% from carbs.
Long Answer: I wrote a post on The Clean Keto + Whole30 Foods I Eat where I go more in depth into all the foods I eat, and have a printable PDF listing out every single food I eat to make it easy for you to understand and replicate!
What Do I Eat Everyday?
Short Answer: So much good food! I share everything I'm eating every day on my Instagram Stories, so be sure to follow me there so you can follow along!
Long Answer: I've kept track of everything I've eaten since committing to losing weight. Here are the posts on every single thing I have eaten every day, along with time stamps for intermittent fasting:
Do I Track My Macros? Or Calories? Or Ketones?
Short Answer: No. Not anymore for macros, calories or ketones. I tracked my macros for the first 2 weeks, and now I do my best guess. I try to stick to about 70% of my calories are from fat, 20% are from protein, 10% are from carbs. Here is a great calculator to figure out the best macro goals for yourself. I don't worry about the total number of calories at all. I've never tracked my ketones, but have heard that this blood test one is much more reliable and accurate than the urine test strips.
Long Answer: If you want to learn how to track your macros, here is a post + video tutorial I made on How To Track Macros using MyFitnessPal. I also explain there why I stopped tracking, and now do my best guess.
What Are My Meal Plans + Grocery Budget?
Short Answer: Every week I spend an entire hour planning out every single meal for our week. I grocery shop 1 time a week, usually at Costco and then either Sprouts/Whole Foods/Trader Joe's. My grocery budget is around $1200 a month, which includes my monthly shipment of ButcherBox (which I highly recommend!)
Long Answer: Great news! I share my weekly meal plan, for free! Every Friday I share a post with my meal plan, along with a printable menu, grocery store list template, links to all the recipes, photos + videos of my shopping cart, plus how much I spent that week! Such an amazing resource!
What Is Intermittent Fasting and How Do I Do It?
Short Answer: Intermittent fasting is a great way to lose fat, improve digestion and body functions, lower the risk of disease/cancer/diabetes, reduce brain fog and extend your lifespan. So many amazing benefits!
I do timed intermittent fasting. Also known as the 16/8 method. I do all of my eating within an 8 hour period, and then fast for the remaining 16 hours of the day. I usually begin eating around 11ish in the morning and am done with dinner by 7ish at night. I'll occasionally have bone broth earlier in the day. Or tea. I personally don't have coffee in the morning. A lot of people do bulletproof coffee in the morning outside of their eating window with no problems. I personally wait. Do your research and choose what works best for you! Whatever you choose, you're doing a great job!
Long Answer: This is a great article that goes much more in depth into the benefits of intermittent fasting, and this article goes very much in depth into the basics of intermittent fasting.
What Do I Do for Exercise?
Short Answer: I've started out with simple jogging, for just 30 minutes a day. In September 2019 I began a Couch To 5K program, which is perfect for me since I was literally at a couch level of jogging, ha! Before this, I've never been able to run 1 mile in my entire life. I'm serious. Not even in high school. But now, and I never thought I would say this, but I am loving jogging!
Long Answer: I have a whole post on my exercise routine, the jogging app that I'm using (it's kind of changed my life!) and all my favorite running gear. You don't need a gym membership to exercise!
How Long Did It Take Me To Lose Weight?
Short Answer:
Highest Weight: 255
Starting Weight (9-3-19): 238
Current Weight (2-3-20): 191
Height: 5'9″
Weight loss month one: 17 pounds
Weight loss month two: 13 pounds
Weight loss month three: 8 pounds
Weight loss month four: 6 pounds
Weight Loss month five: 3 pounds
Long Answer: I had my 2nd baby boy in June 2018. The first year after having a baby I'm so kind to myself, and don't stress about weight too much. As a mom of a baby, you have enough stresses and worries. I don't want to add the pressure of losing weight on top of it. I still ate relatively clean, but a high milk supply is my top concern. Once my baby turns 1 and is fully on solid foods, I feel comfortable trying to lose weight. Do what feels best for you!
Can I Eat Keto + Whole30 While Breastfeeding?
Short Answer: Yes! I did a Whole30 in January 2019 when my baby boy was 6 months old and had zero change in milk supply. I am currently still breastfeeding my baby (he's 15 months old) while doing Intermittent Fasting, eating strict Keto + Whole30, and adding in jogging. There is still always milk whenever he feeds. It's hard to tell if I've had any major drops in supply, since I stopped pumping when he turned 1. He's down to nursing just 2 or 3 times a day for just 5-10 minutes.
Long Answer: If you're concerned about your supply, I wrote a whole post on How I Keep My Milk Supply High While Breastfeeding! Also, I would not recommend adding in the pressure of losing weight too soon after having a baby. You have plenty of time in the future! For now, just snuggle that sweet baby and enjoy every second you are their everything.
What Do My Kids Eat?
Short Answer: Pretty much what we eat! My boys are very healthy eaters. We've always feed them what we eat, so they know no difference. I do let them have more indulgences than us! They eat fruit, have chips, have rice, beans, etc.
Long Answer: Everything My Kids Ate in a Month + Tips for Getting Kids to Eat Healthy coming soon!
How Do I Stay Motivated? Tips for Success?
Short Answer: I want to be the healthiest version of myself, and to be around for a long time to enjoy a joy filled life with my husband and kids. Best motivator of all! If I can do this, YOU can do this!
Don't feel bad you didn't start today, be excited that you can start tomorrow!
Long Answer: How I Stay Motivated + Tips for Success post coming soon! 
How Do I Start Losing Weight?
Short Answer: You can get started any time! I'm here to help you and make it as easy as possible for you to replicate my results.
Long Answer: I have a post on The 10 Steps to Start Clean Eating and Losing Weight, which is a step-by-step guide on how to get started and keep with it!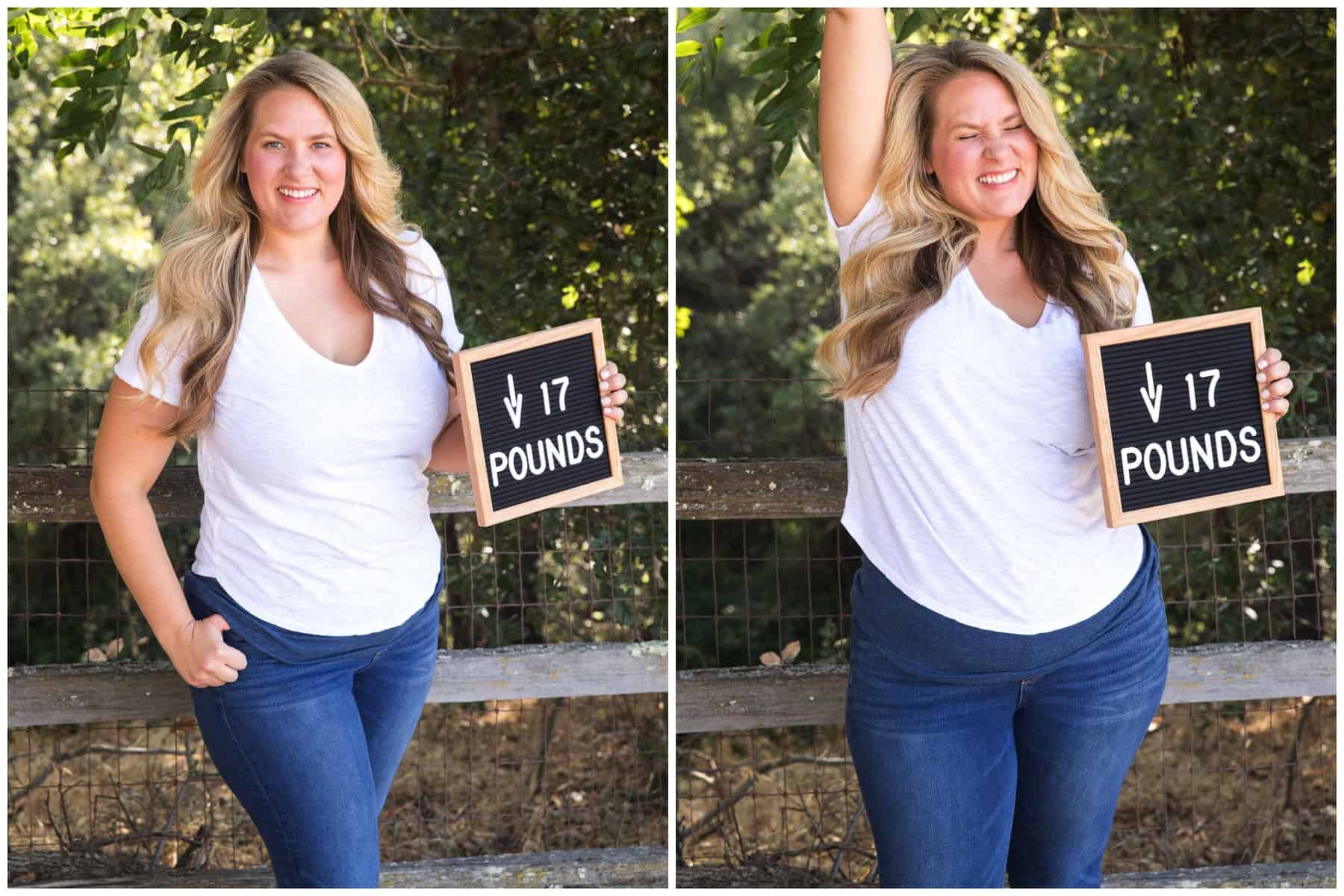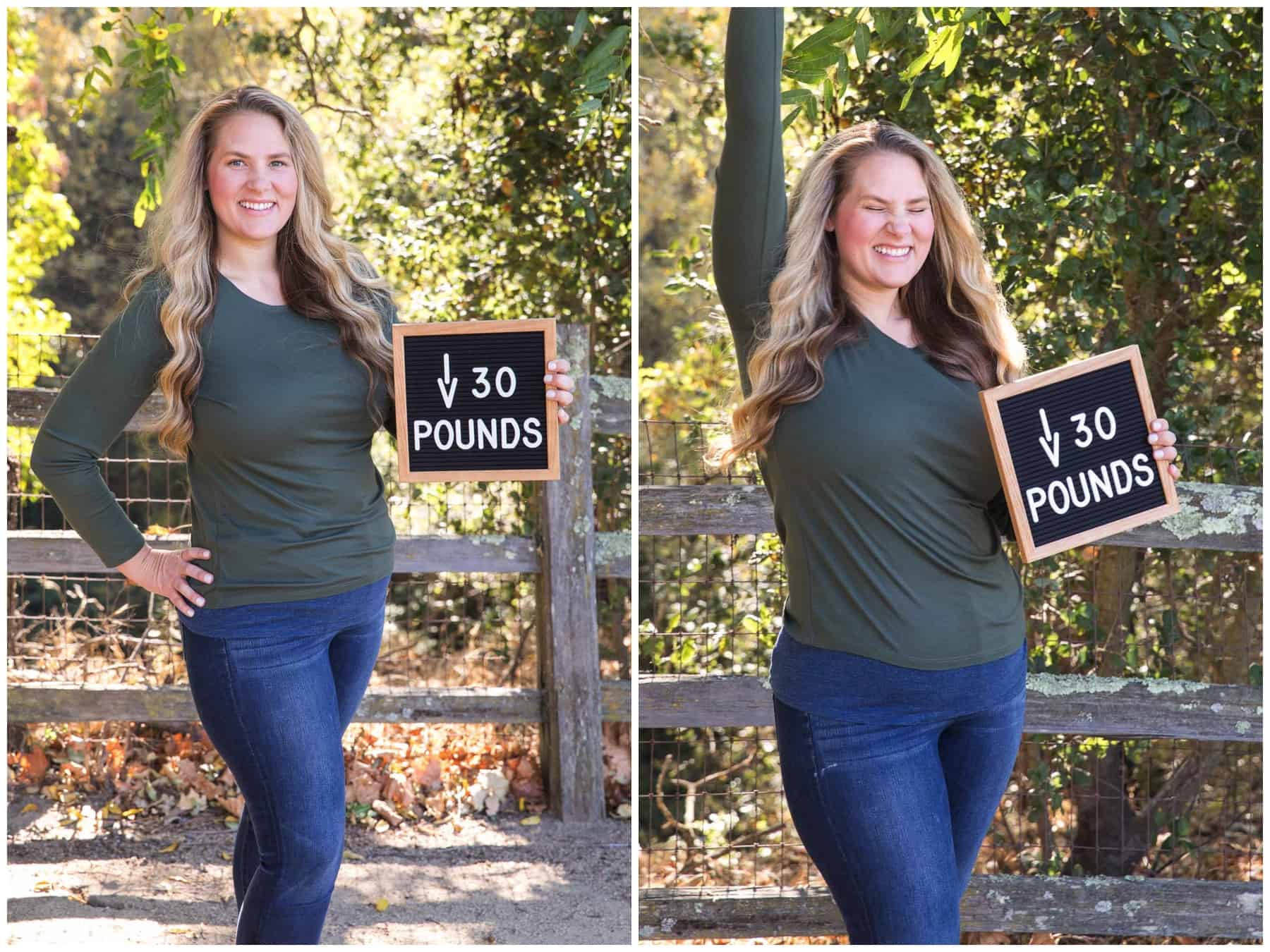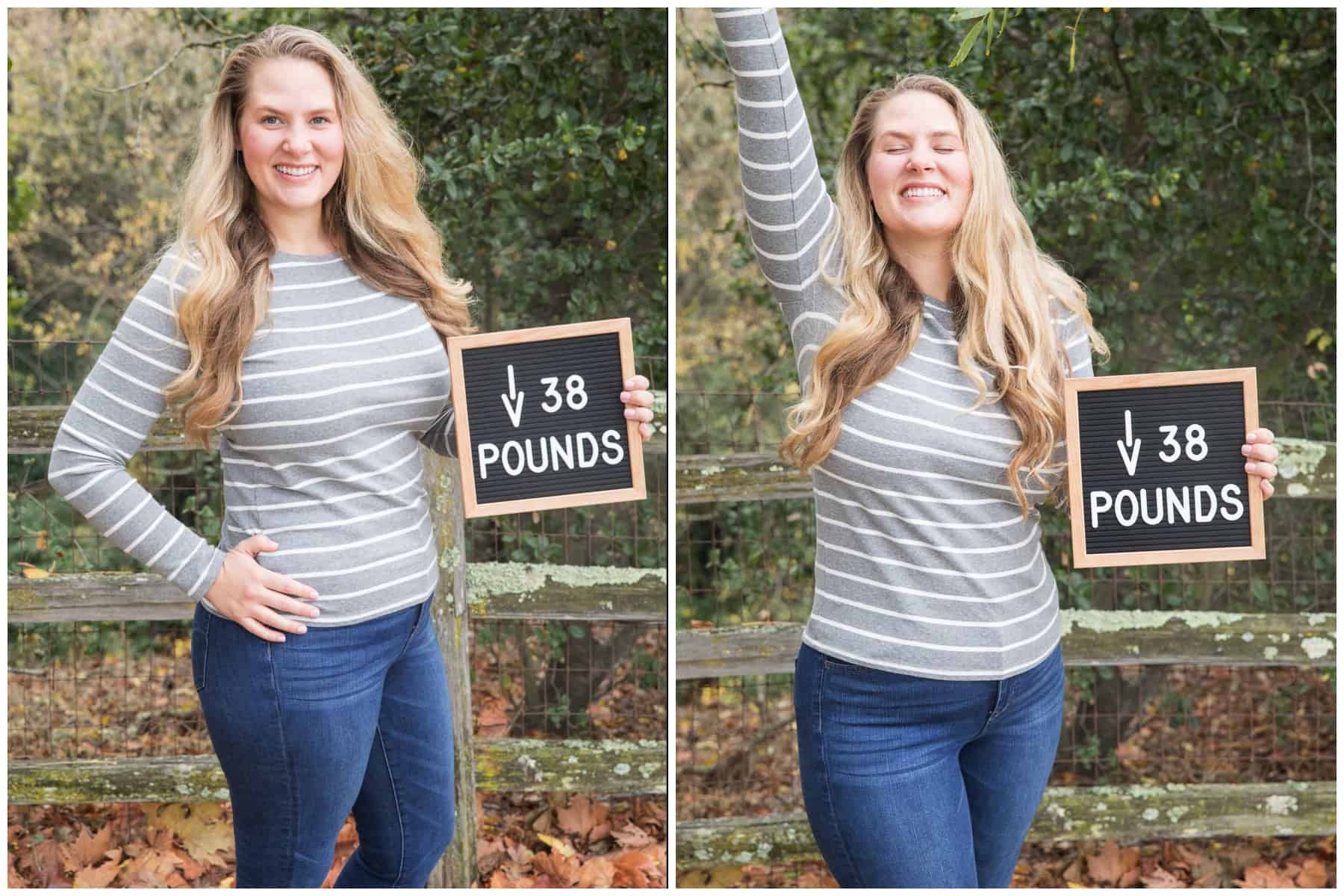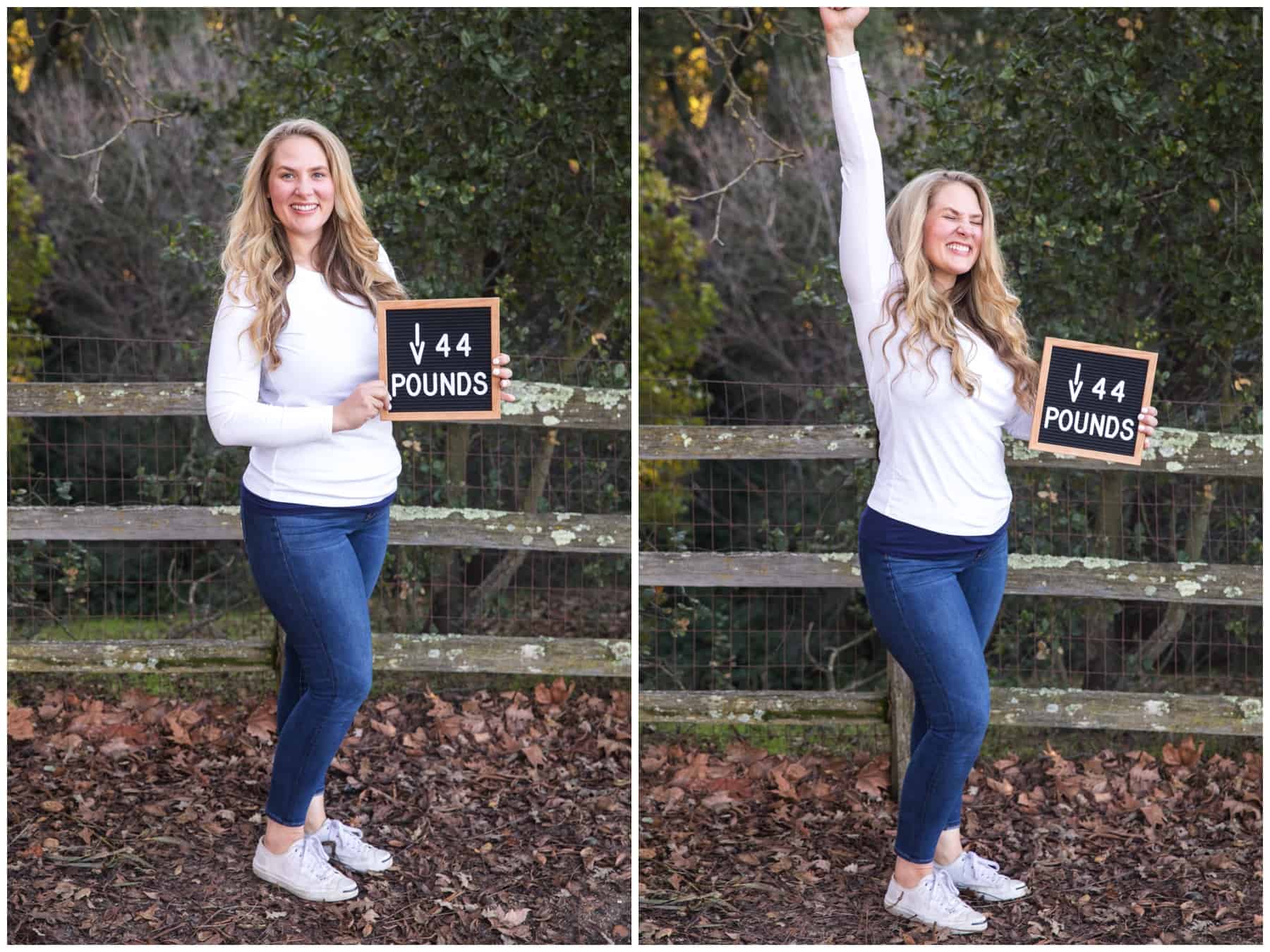 e