What I Ate In March
Everything I ate in March, month 1 of my clean keto weight loss journey after having my 3rd baby boy! Includes photos, time stamps + links to recipes.
Below are photos of everything I ate in March, the beginning of my weight loss journey that I began on March 22, 2021. Everything I ate followed the high fat, medium protein, low carb keto approach, with many of the meals being Whole30 friendly. Here are the macro goals I am to hit. I don't track calories at all, and just do my best guesstimating to hit my macro goals.
These are all from my Instagram stories. I share what I'm eating daily, so be sure to follow me on Instagram!
If you're new here, this is where you can learn all about my clean eating and weight loss journey! It answers all the top questions I get asked on how I lose weight eating clean keto!
There are links to most of the recipes of the items I ate below.
What I Ate in March: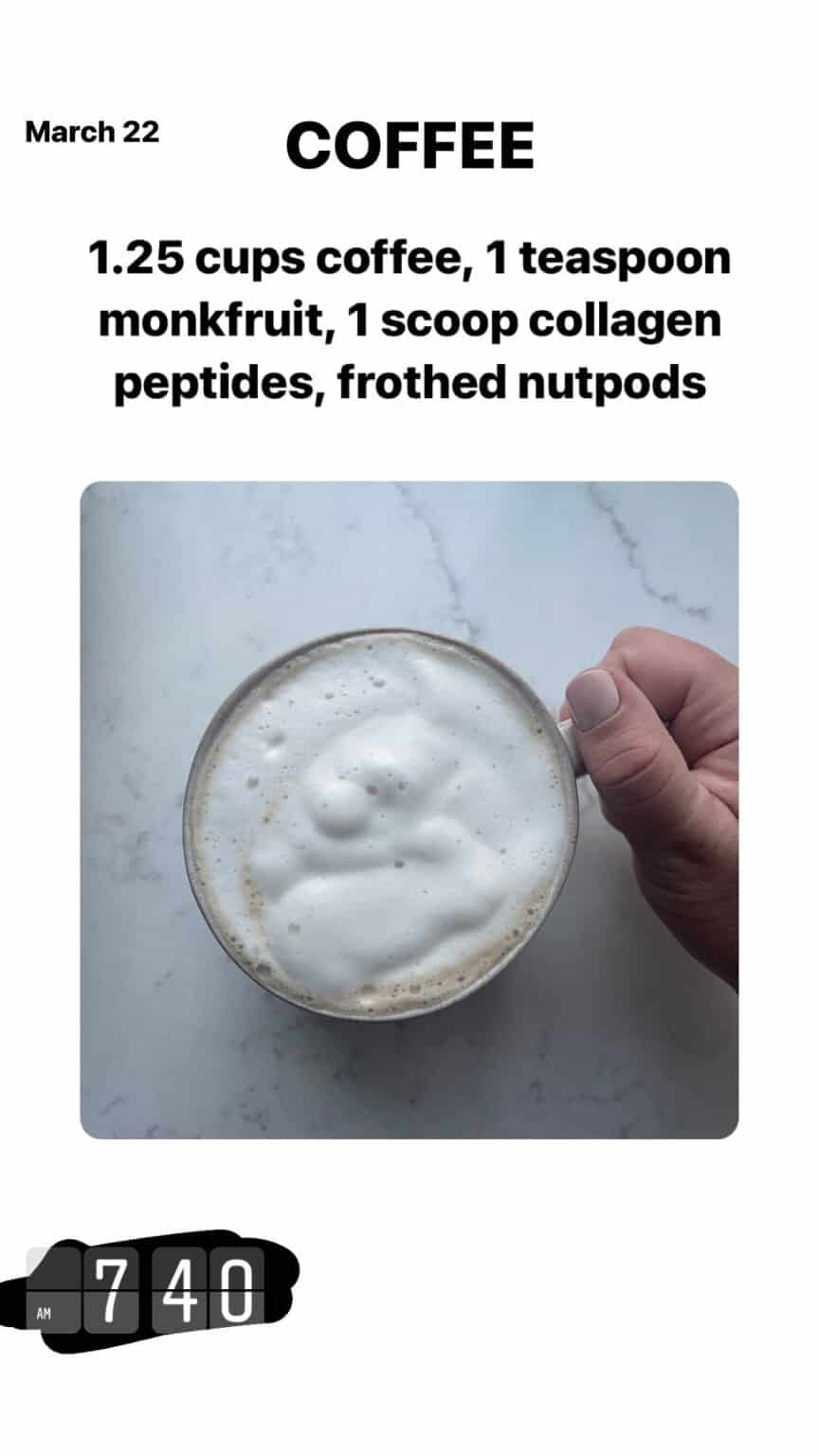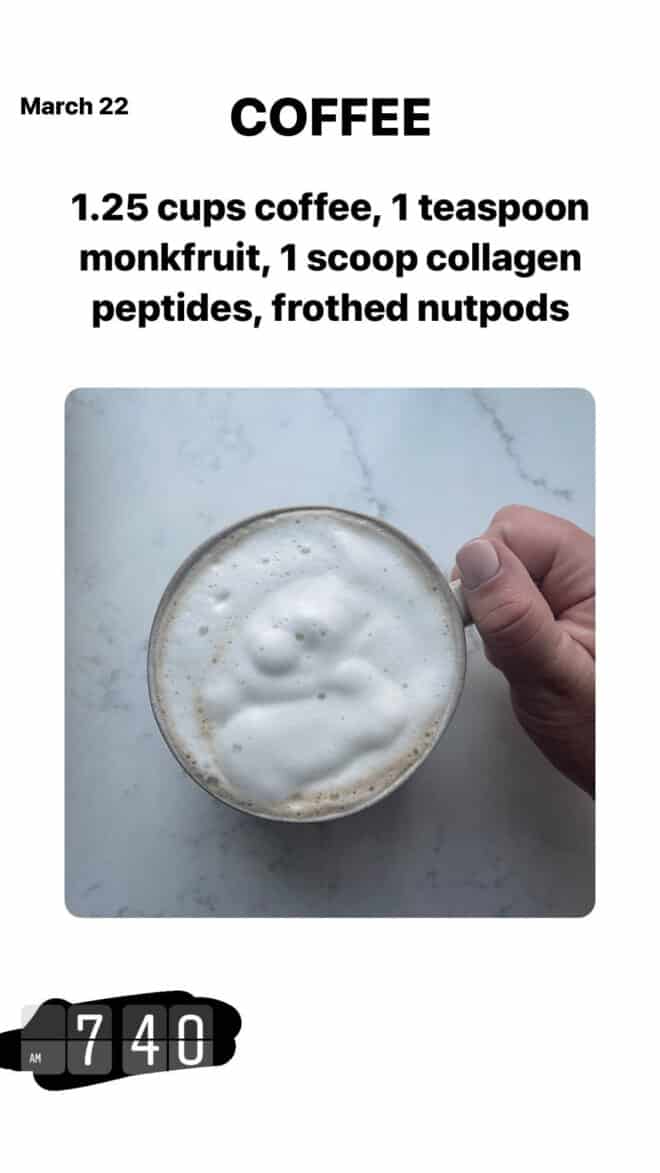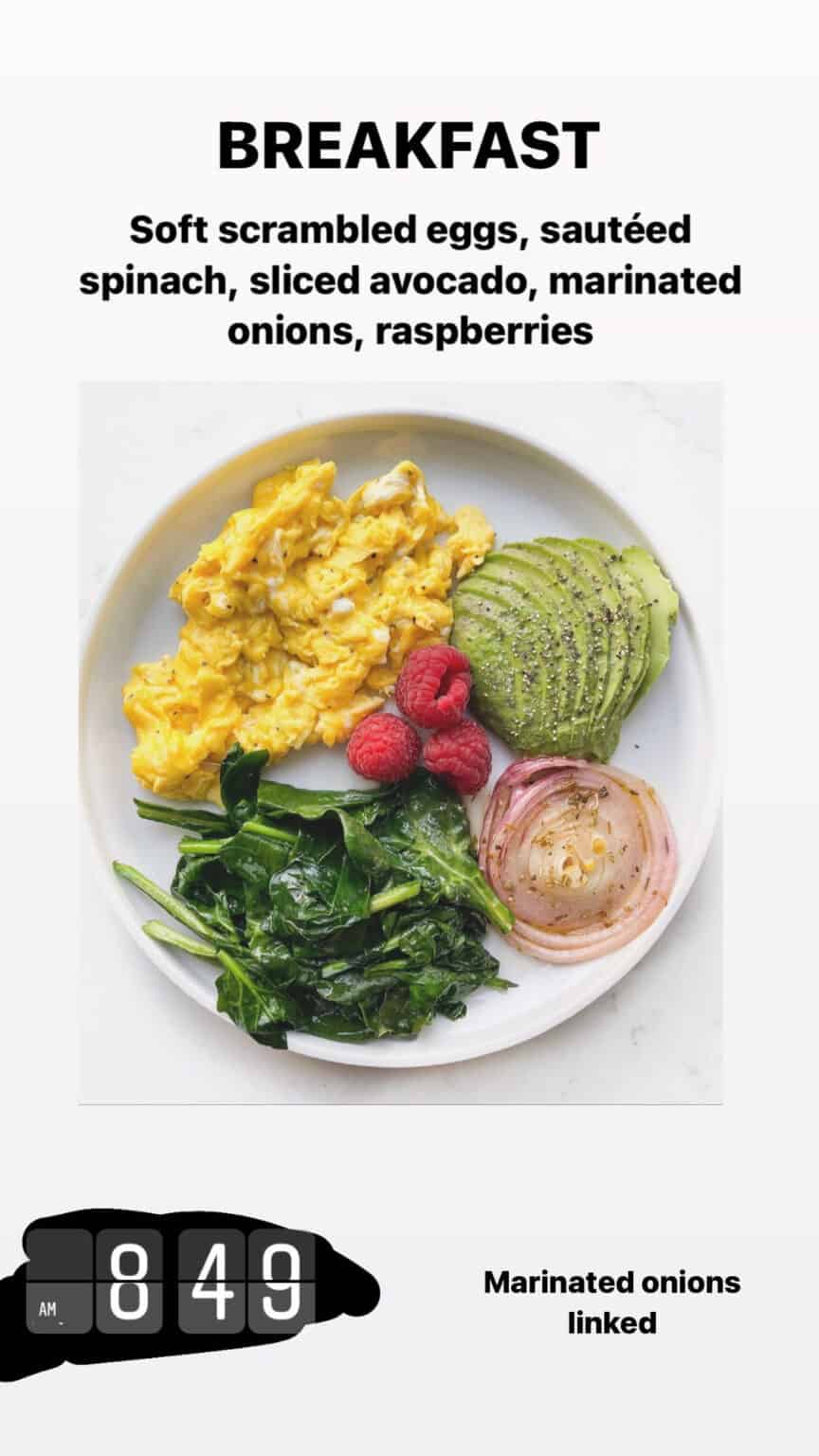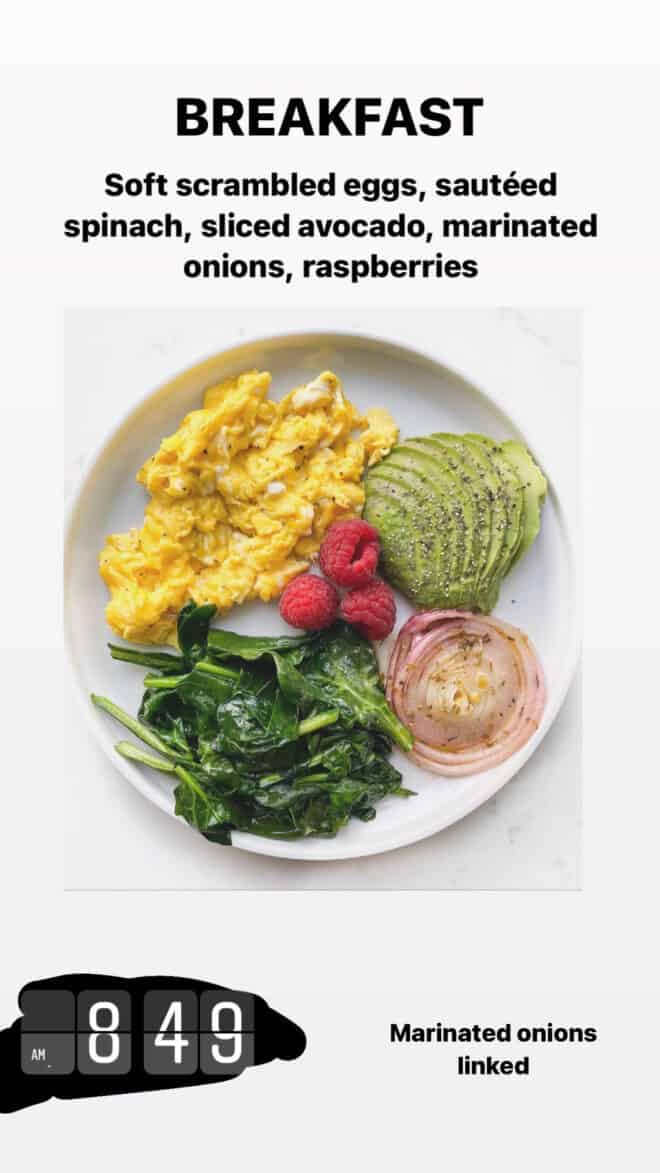 Soft Scrambled Eggs, Sauteed Spinach, Sliced Avocado, Marinated Onions, Raspberries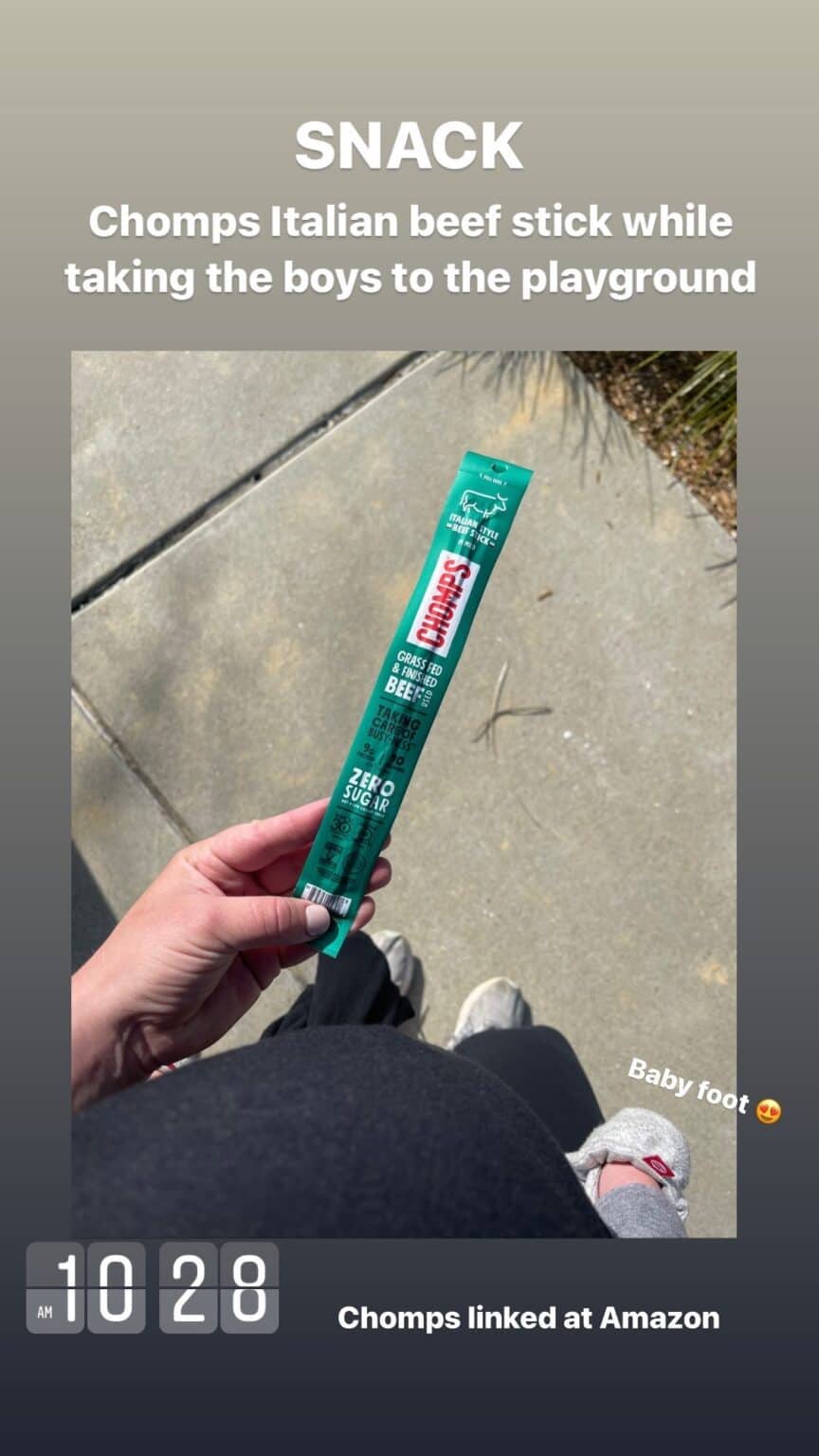 Chomps Italian Beef Stick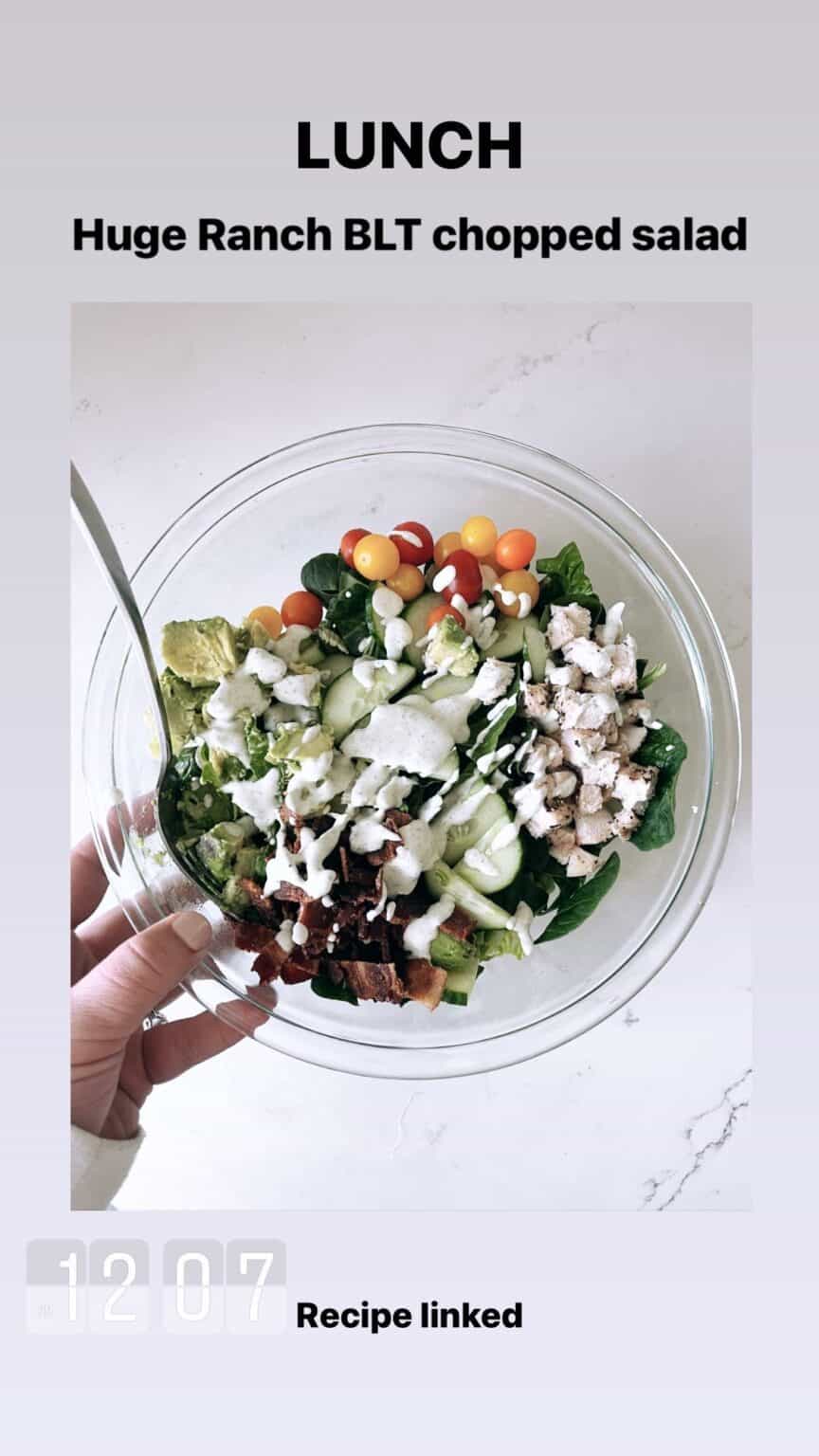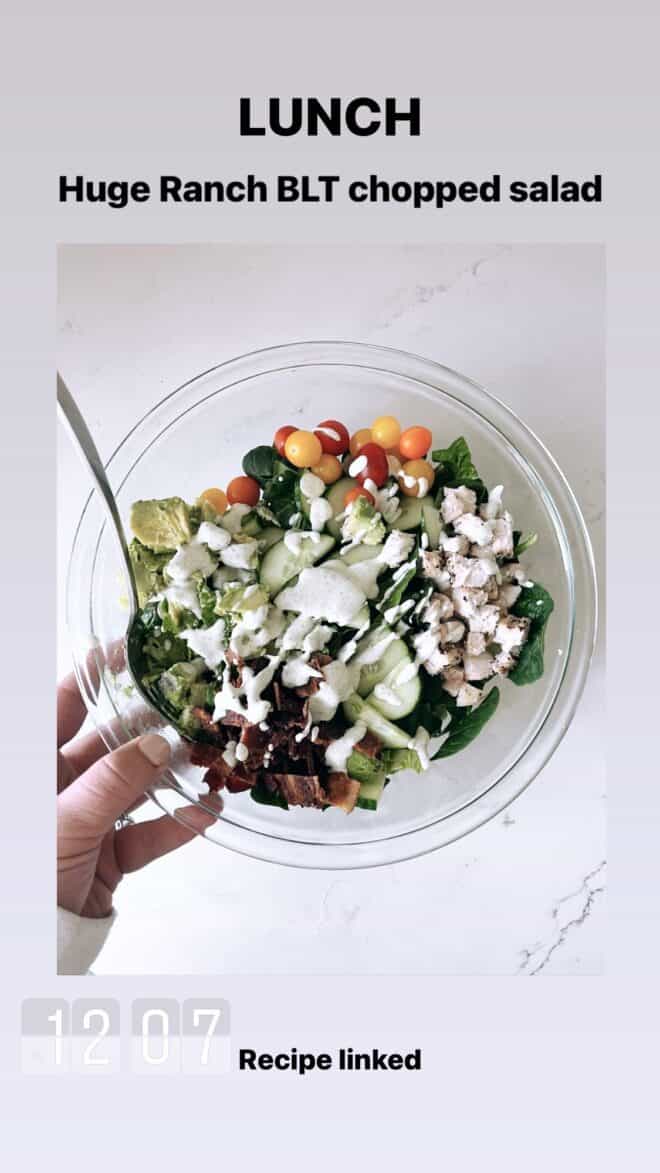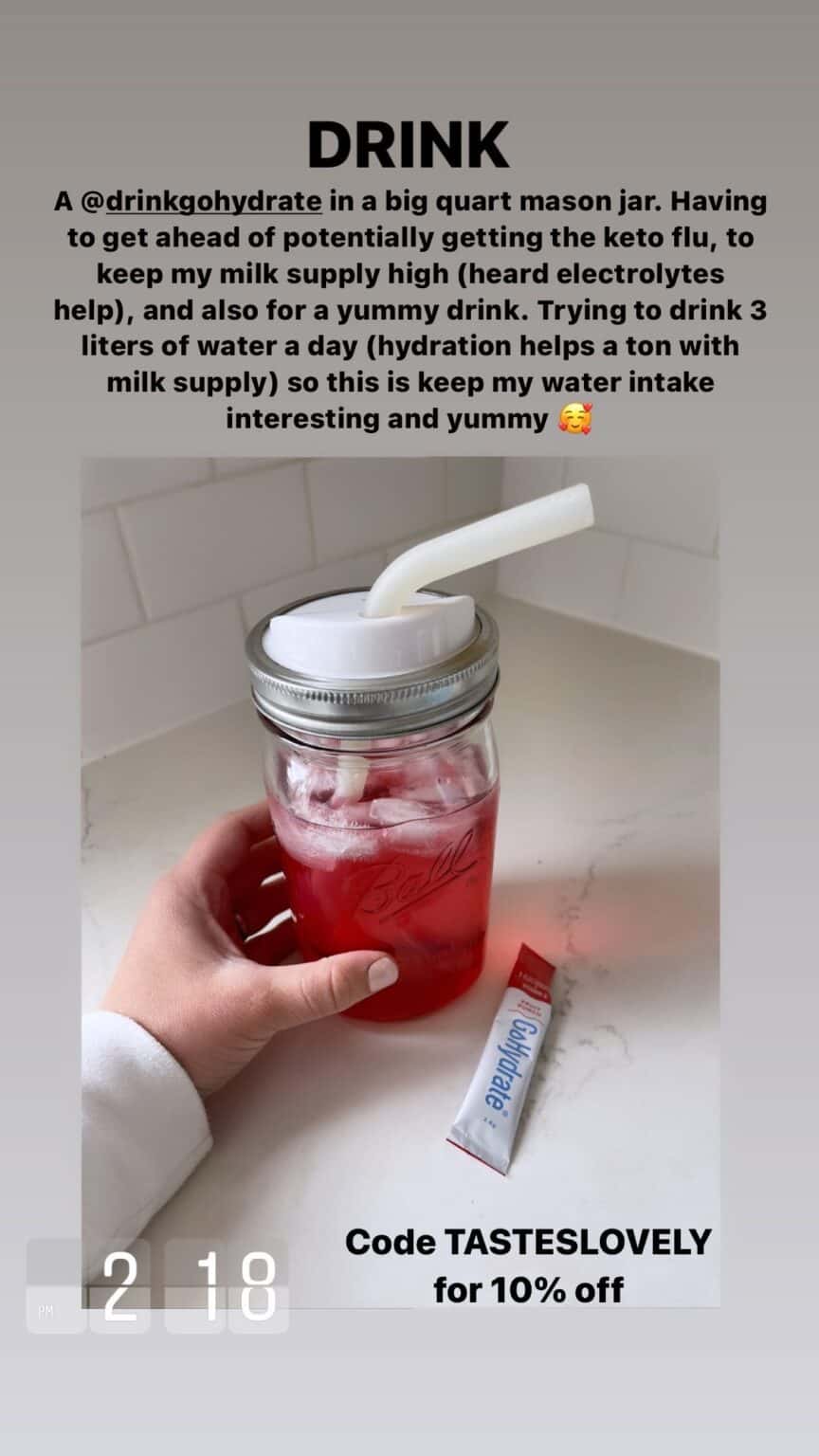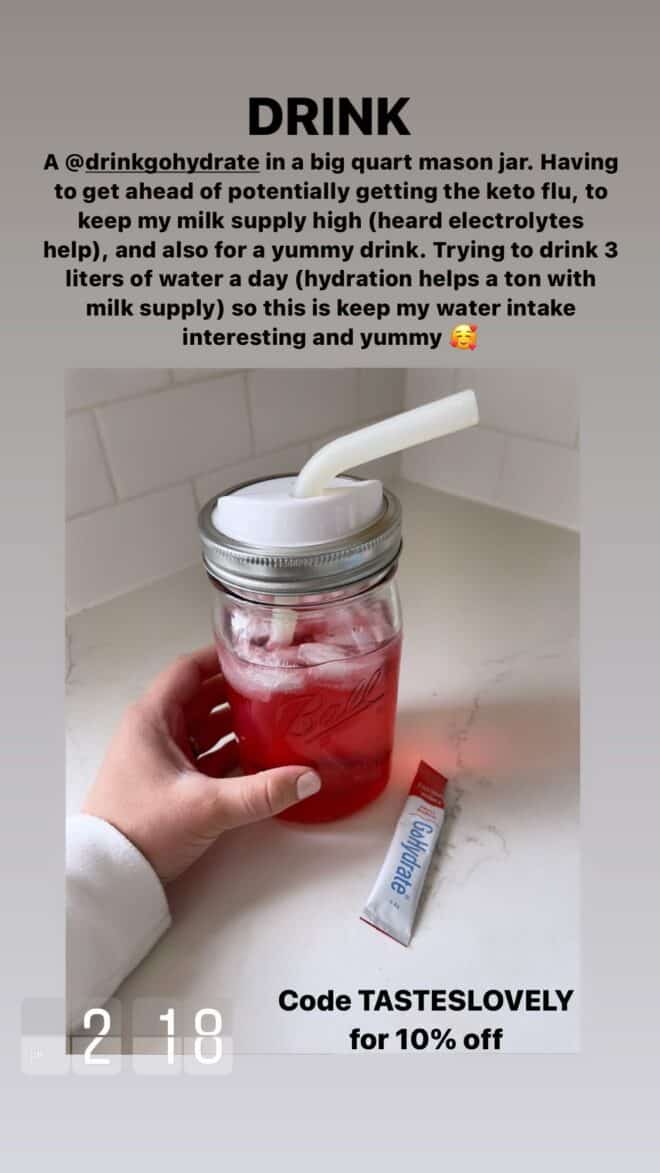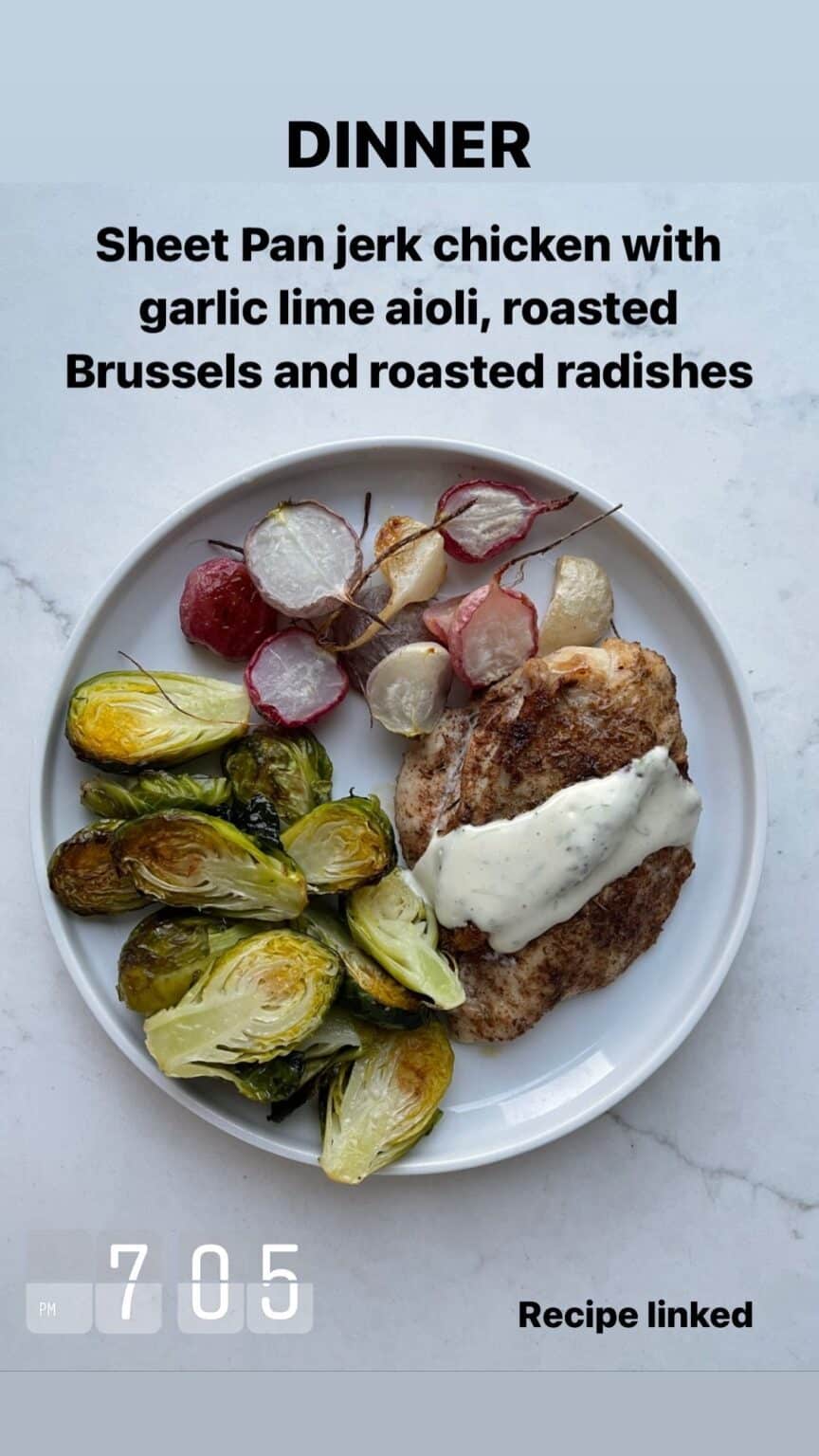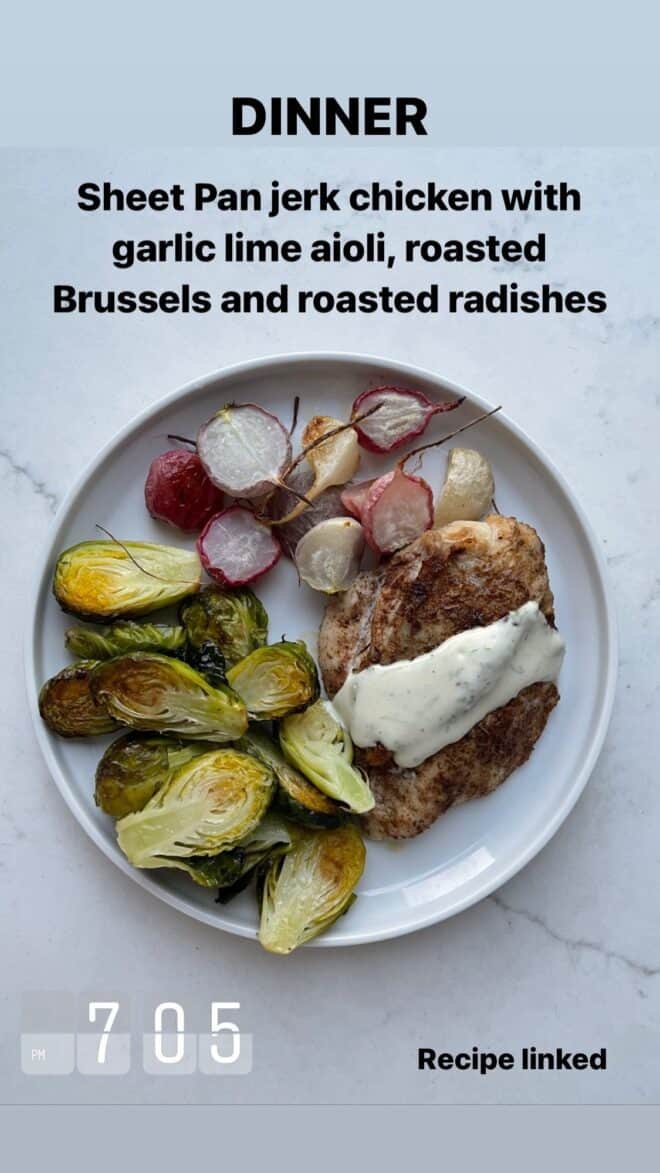 Sheet Pan Jerk Chicken with Garlic Lime Aioli, Roasted Brussels, Roasted Radishes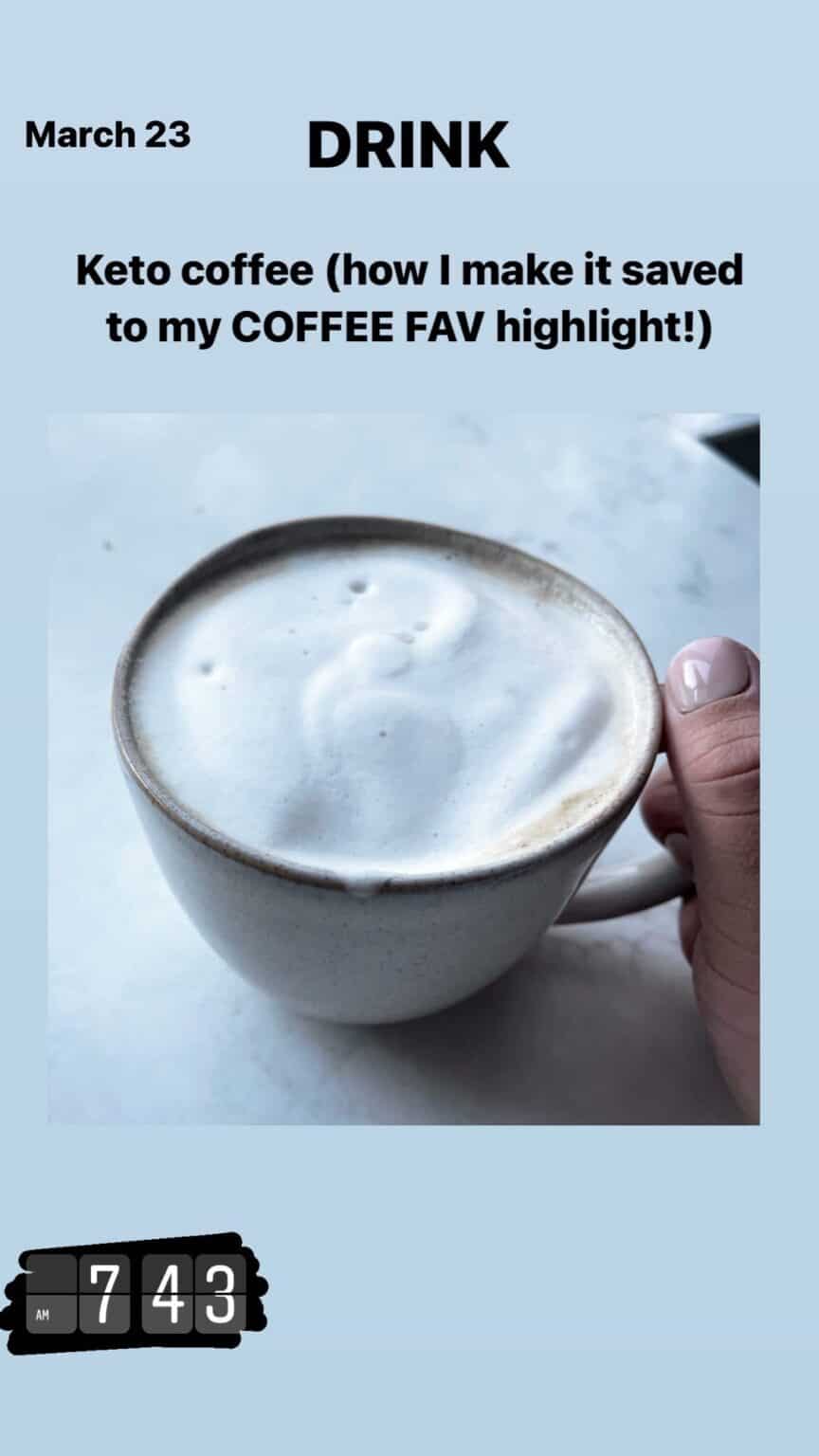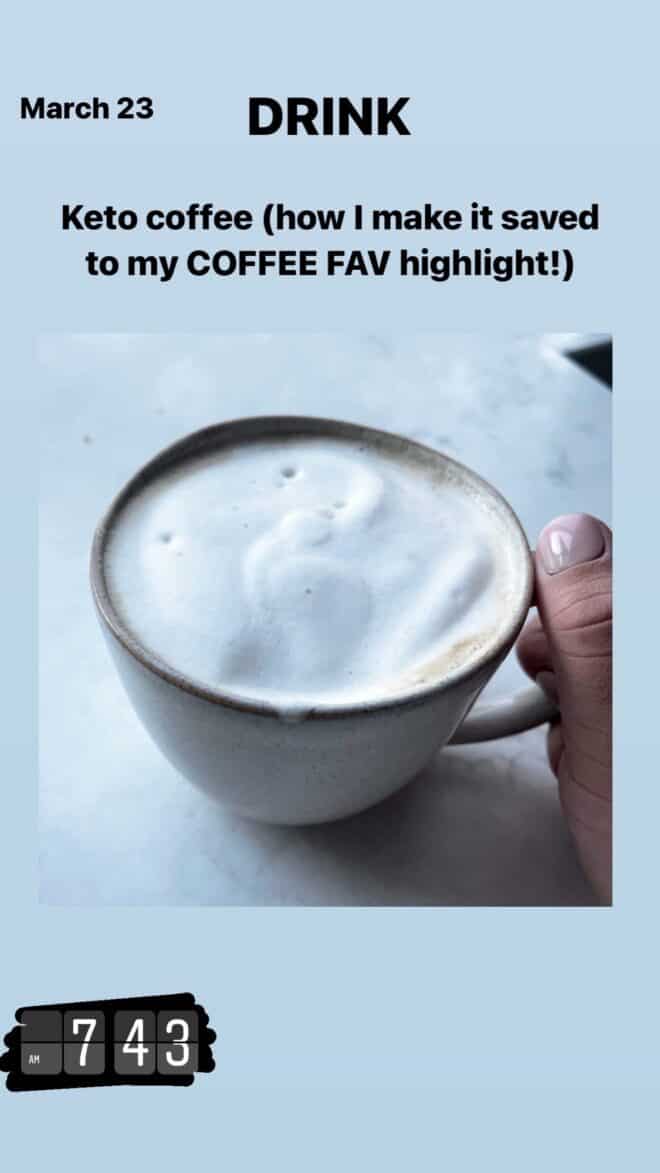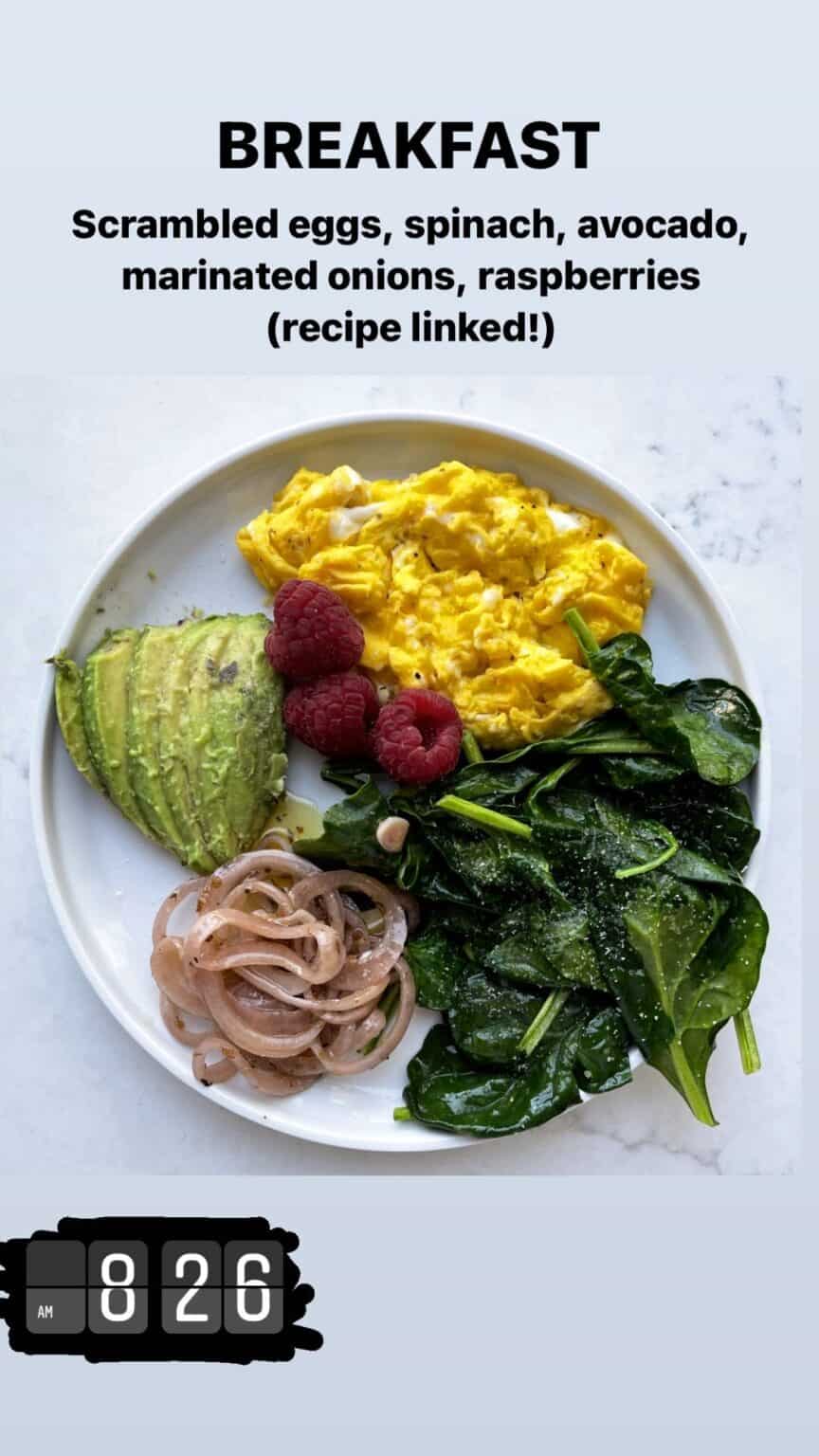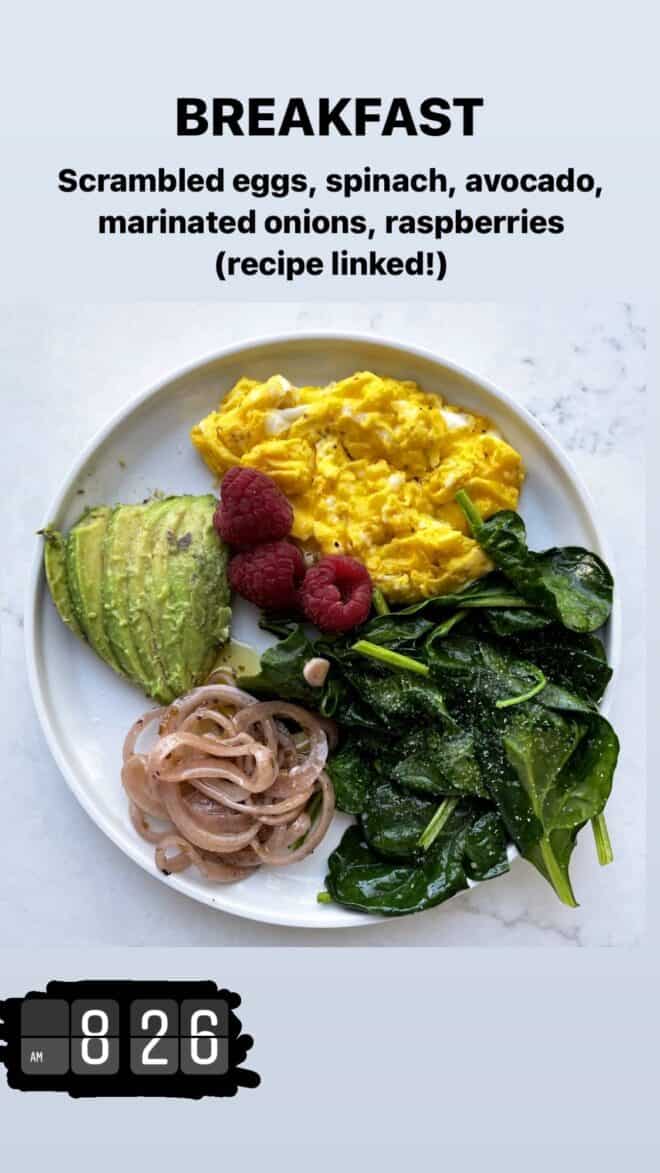 Scrambled Eggs, Sauteed Spinach, Avocado, Marinated Onions, Raspberries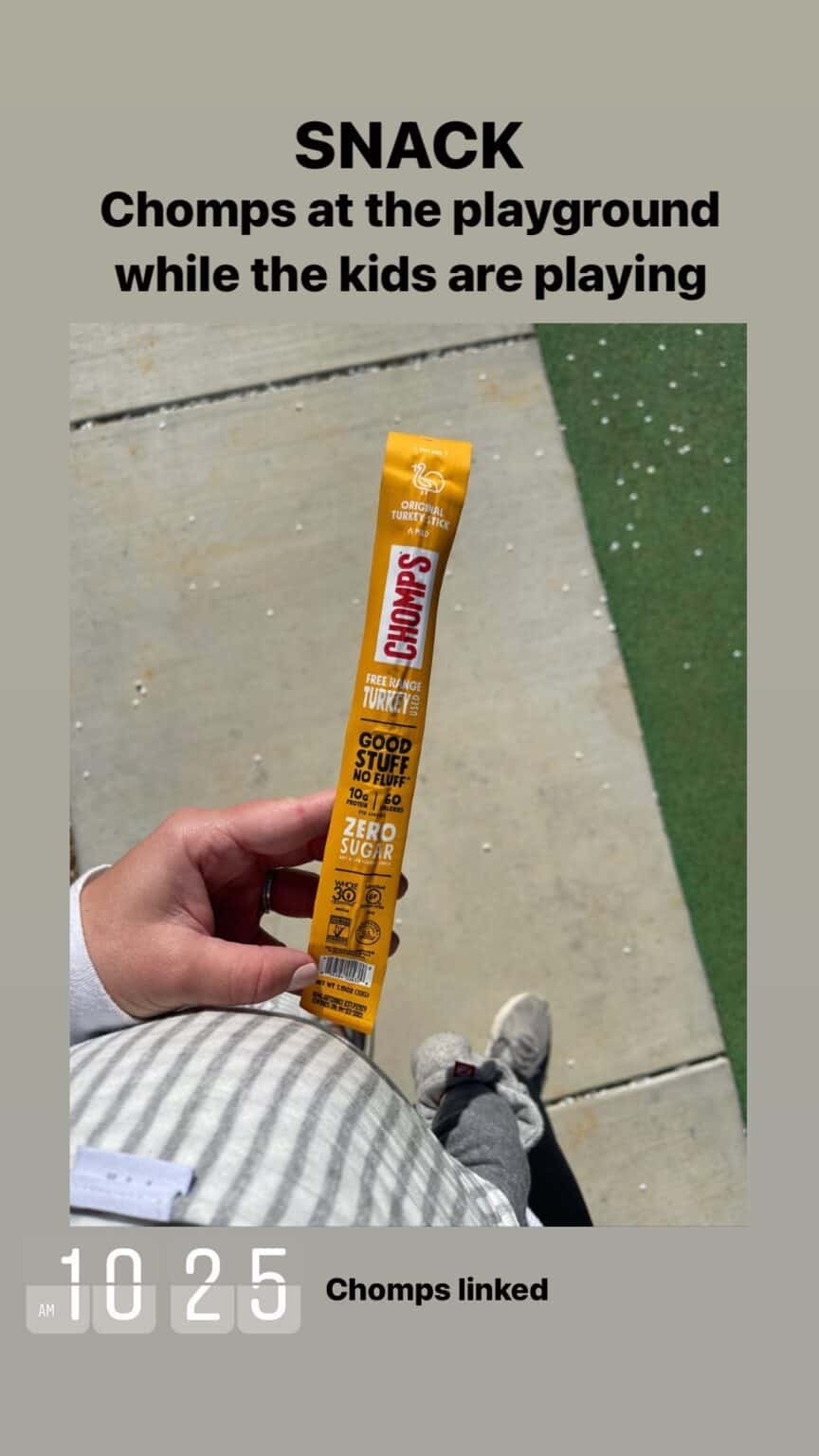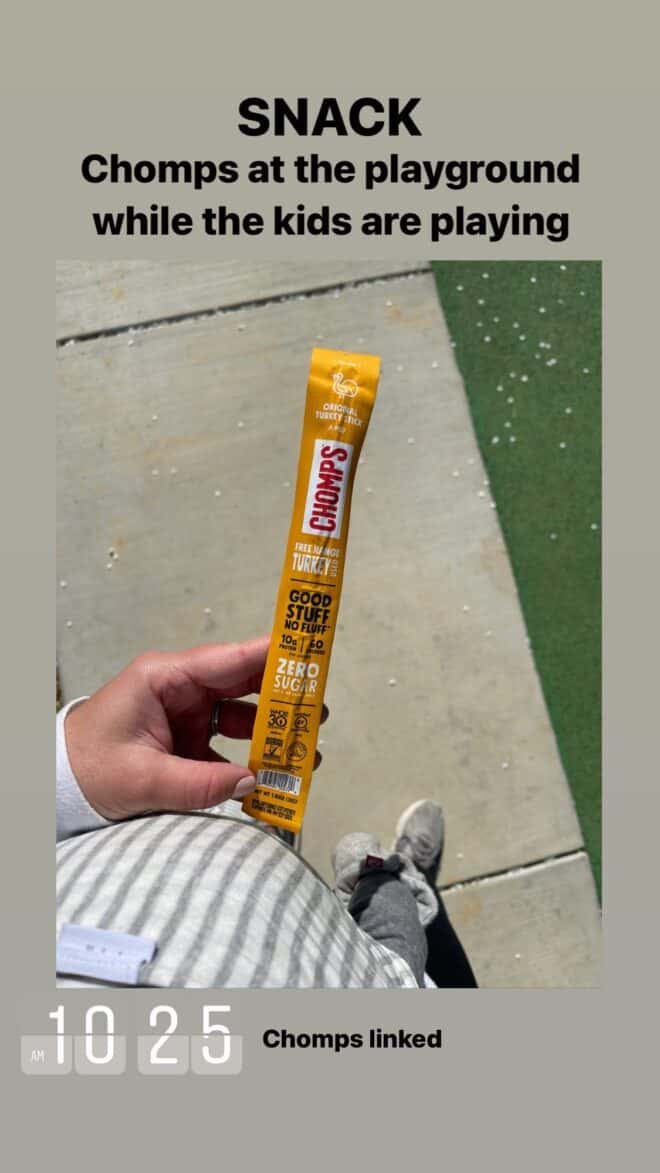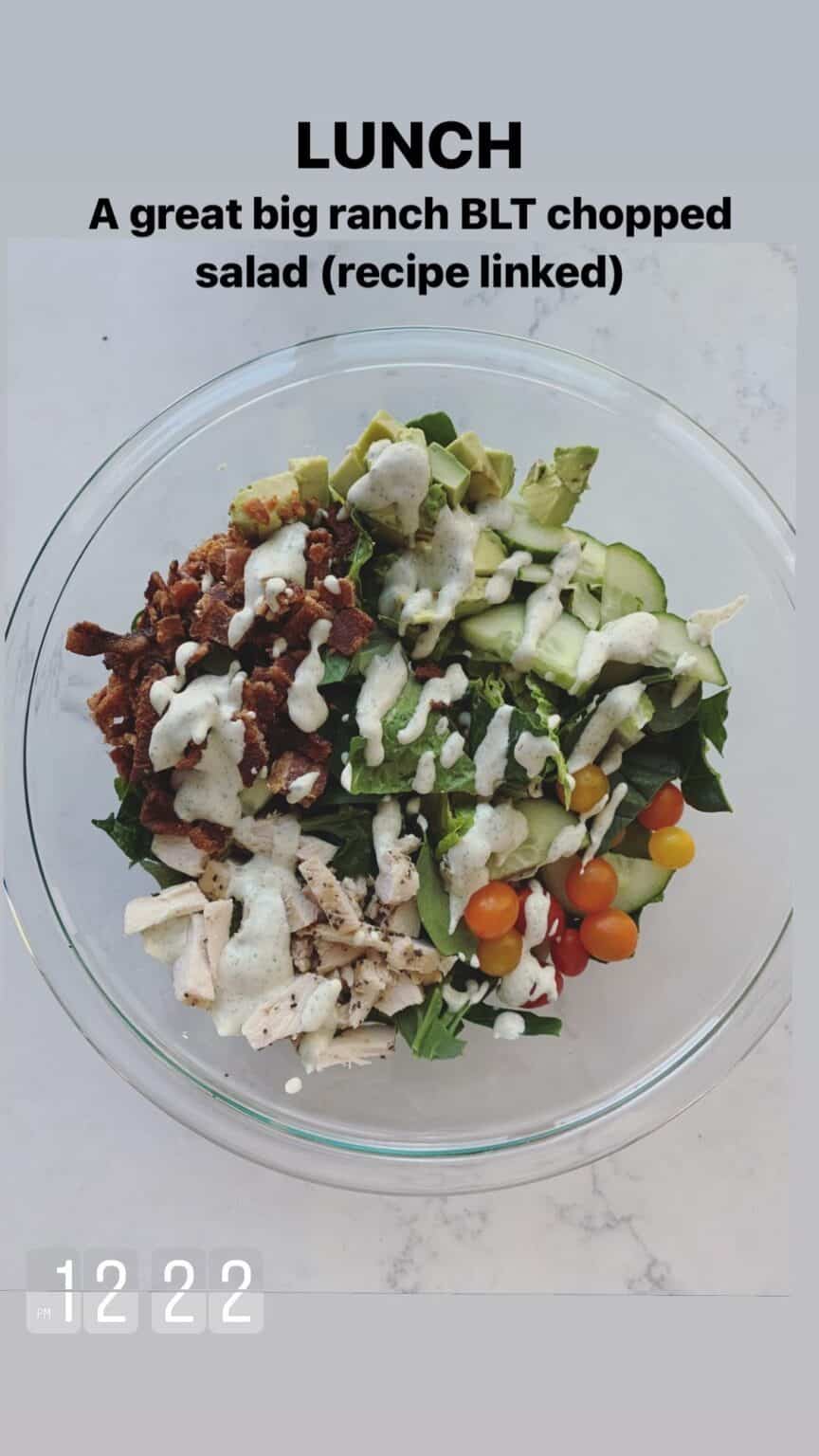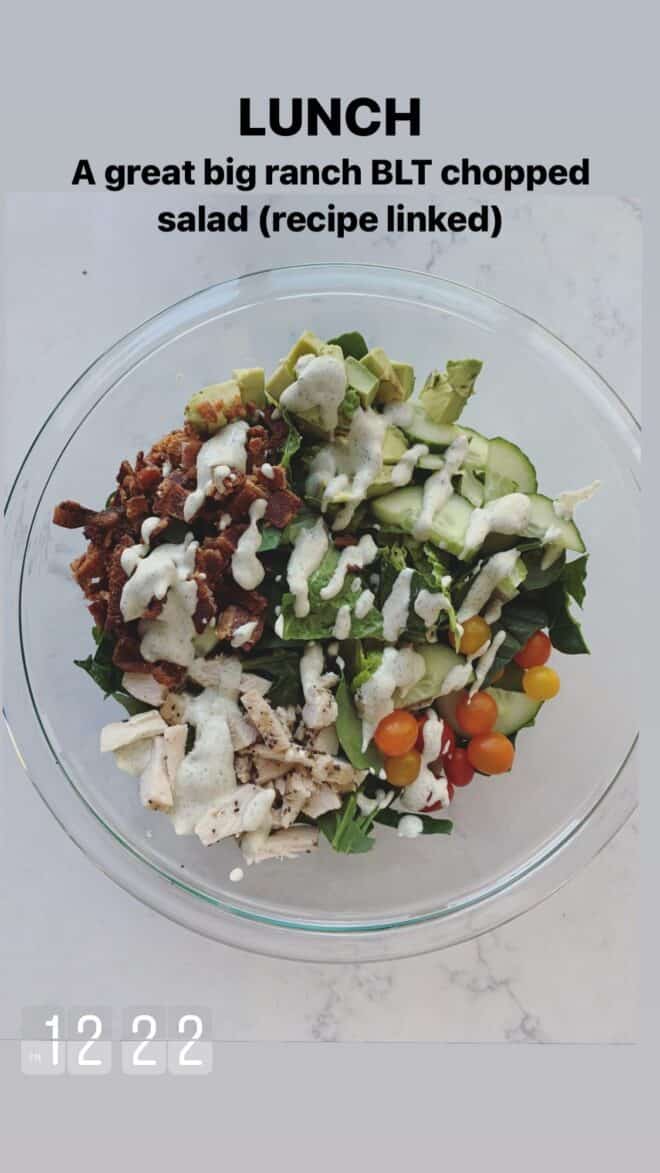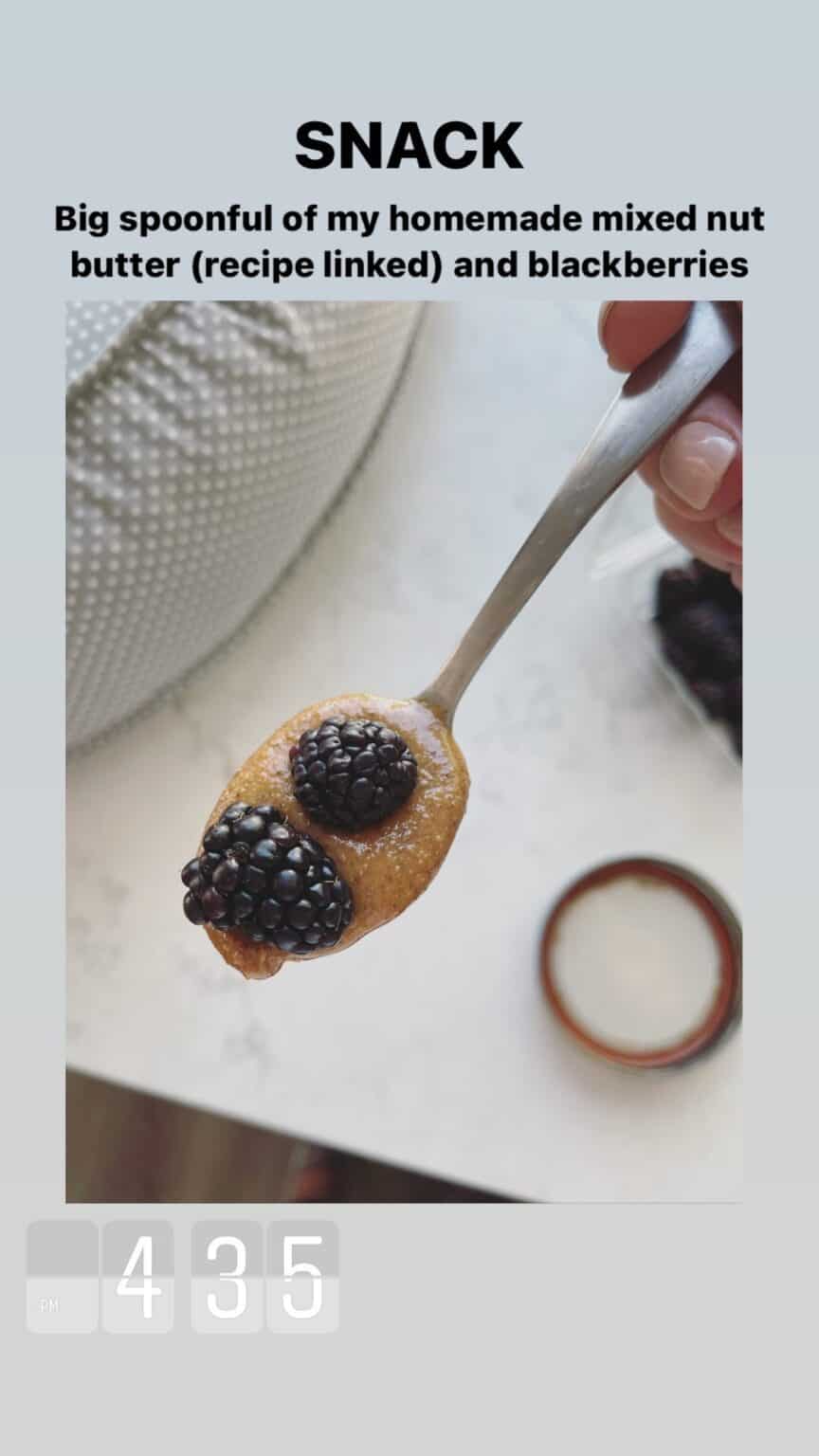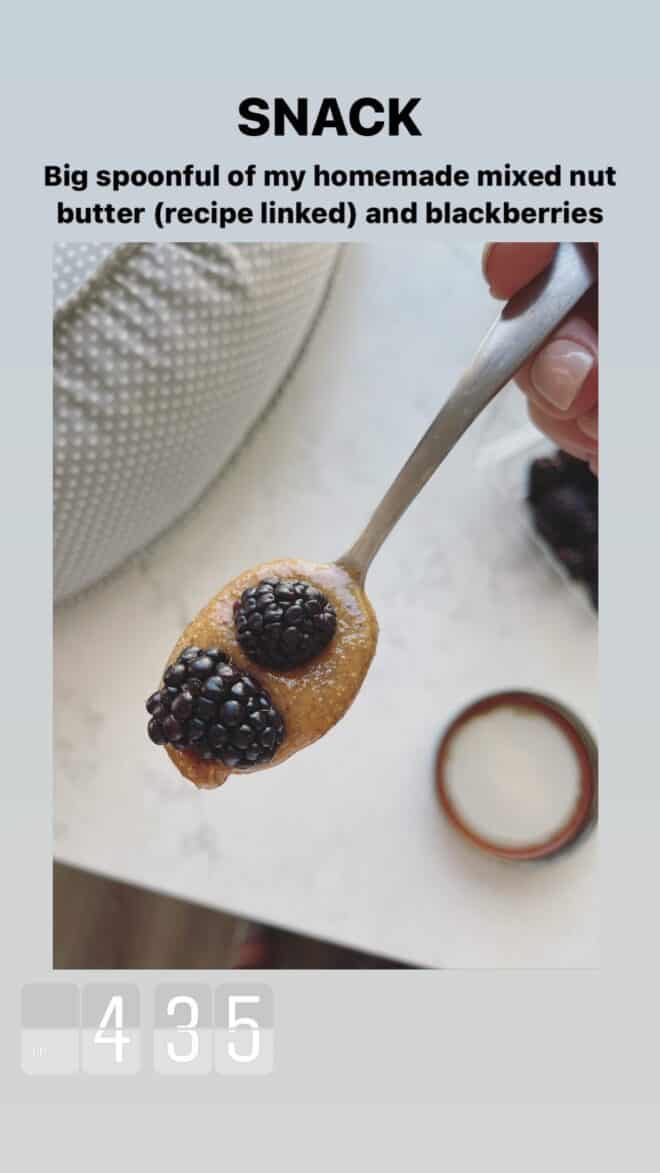 Nut Butter, Blackberries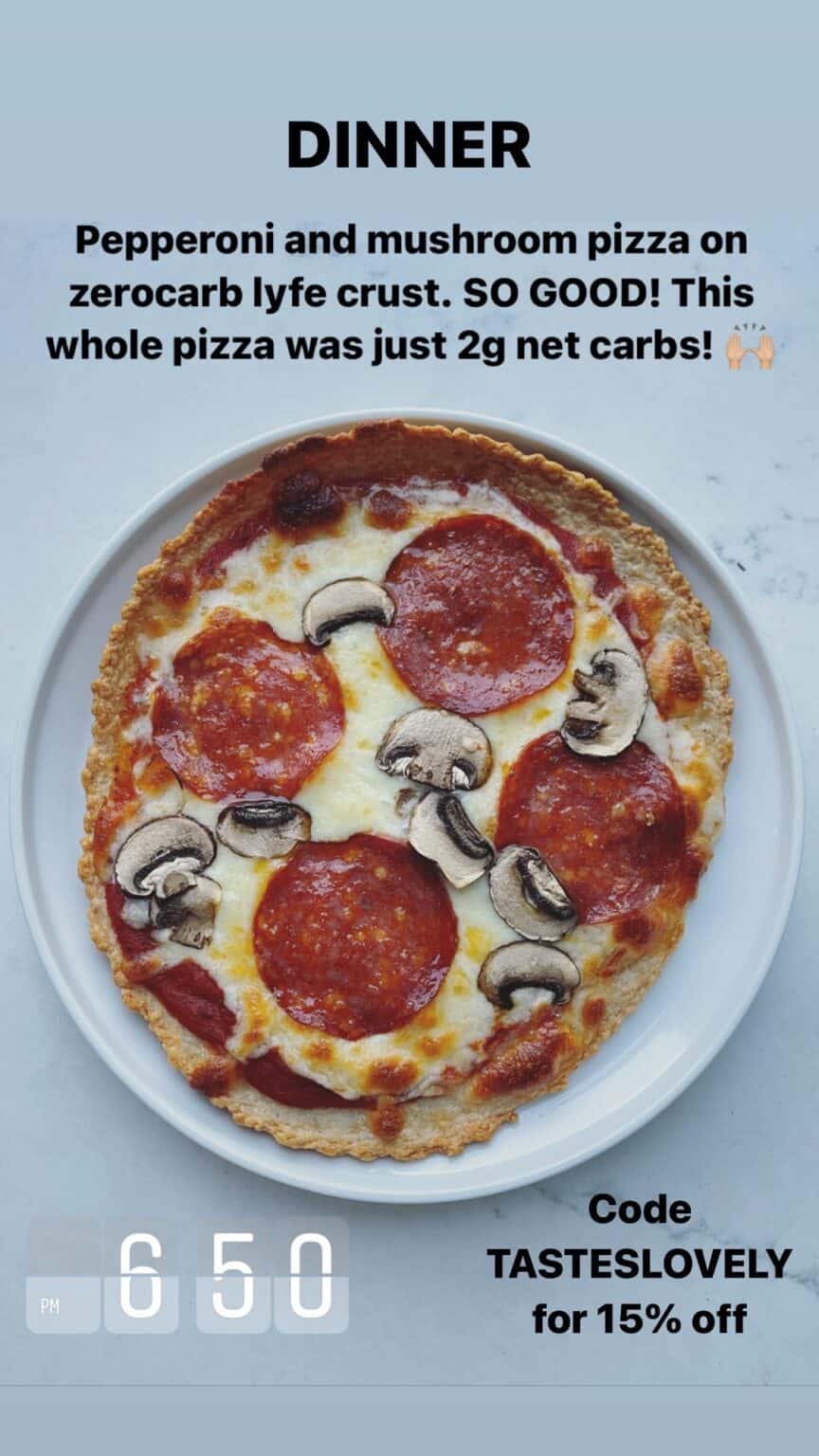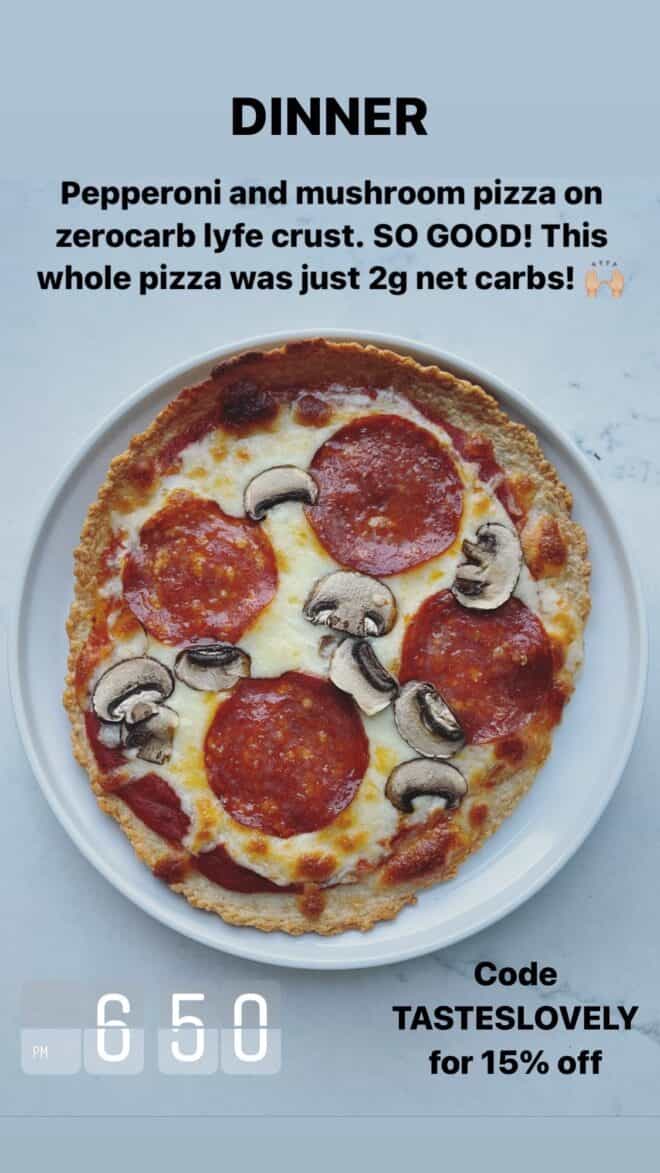 ZeroCarb Lyfe Pepperoni and Mushroom Pizza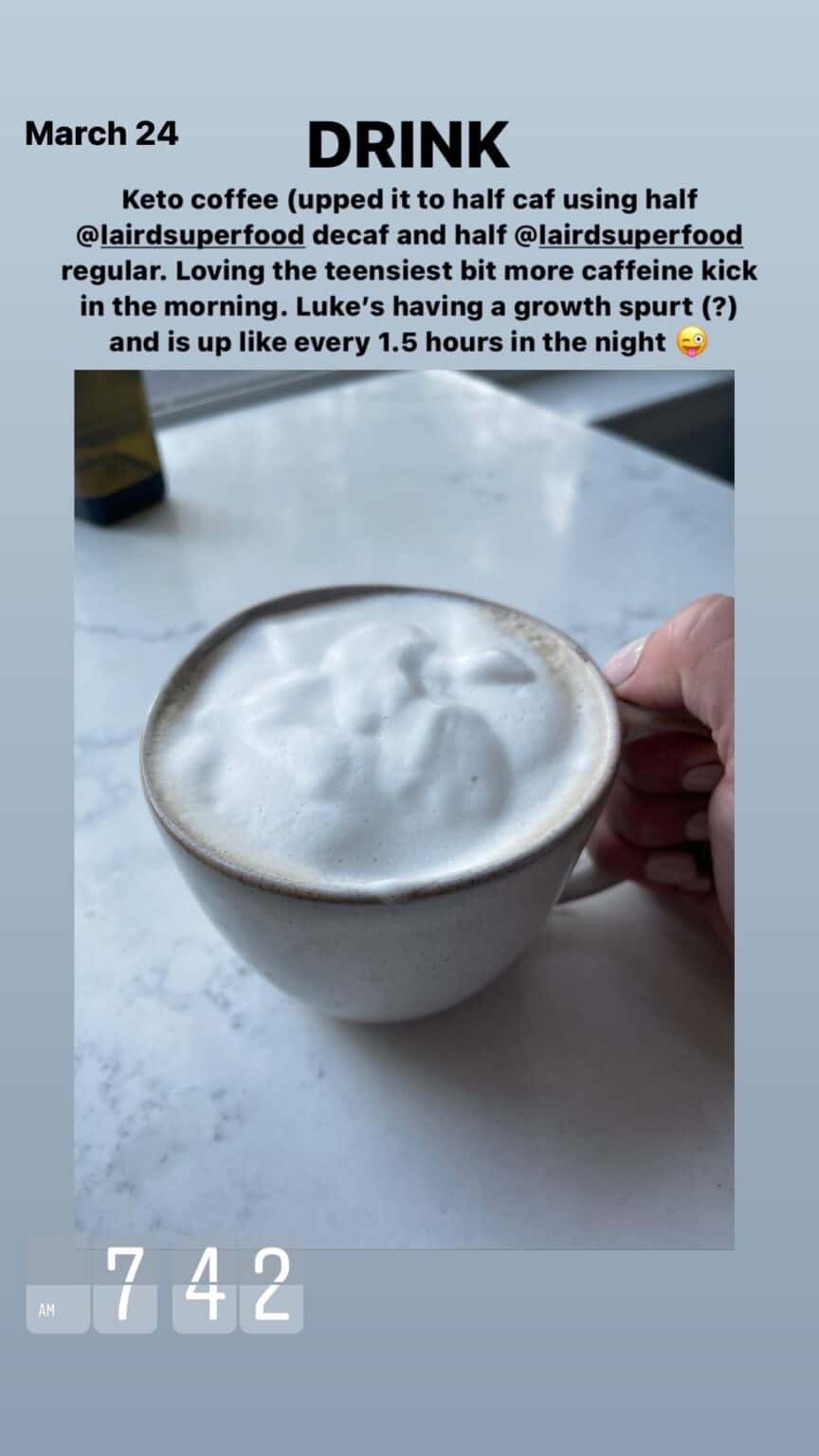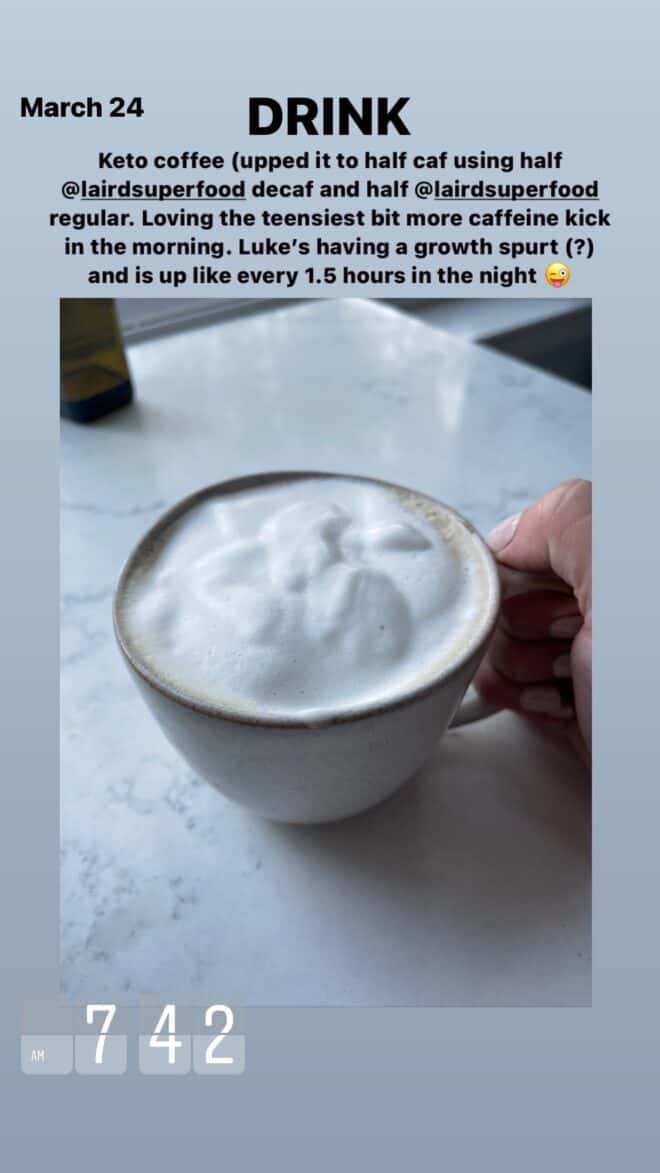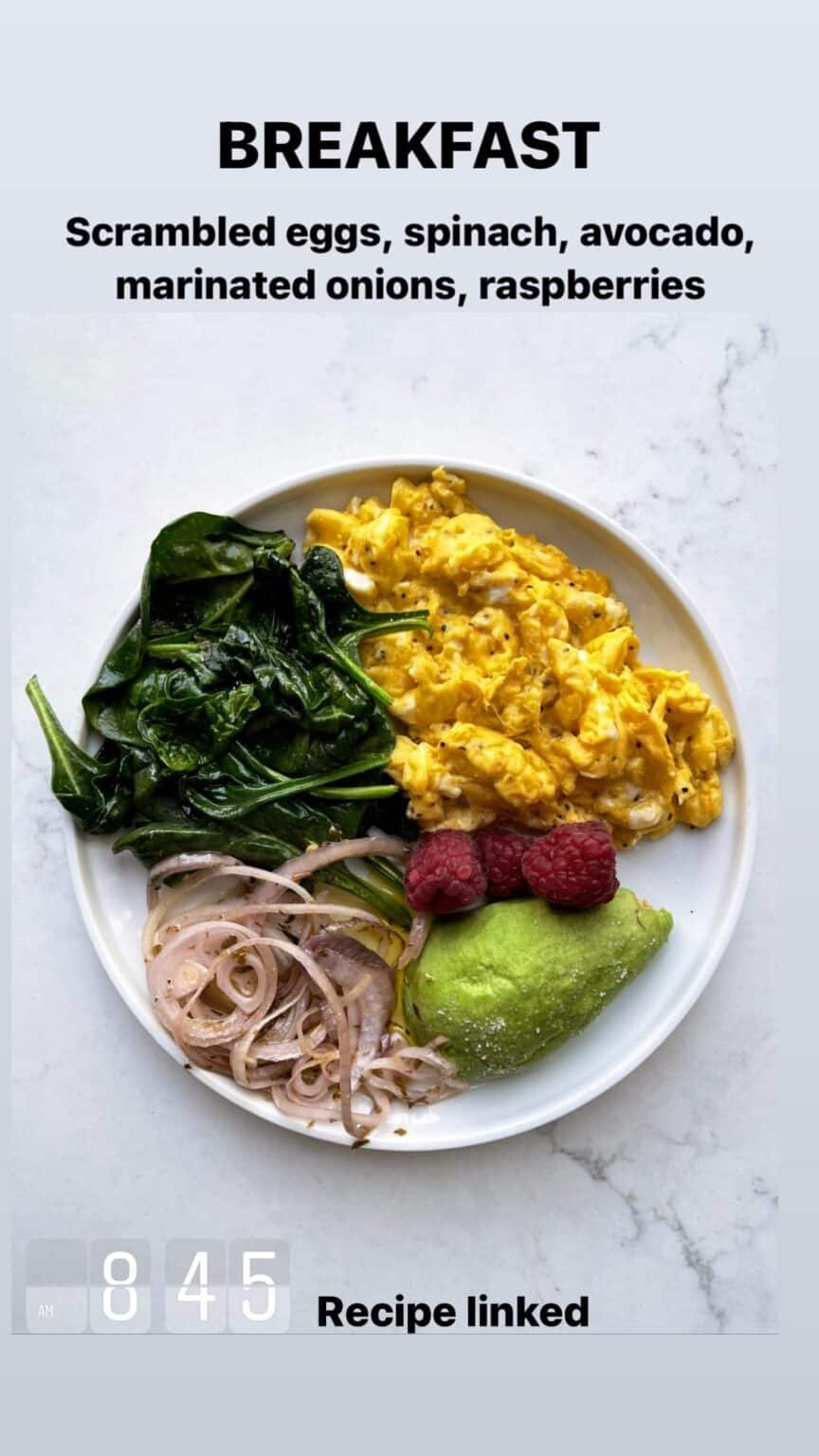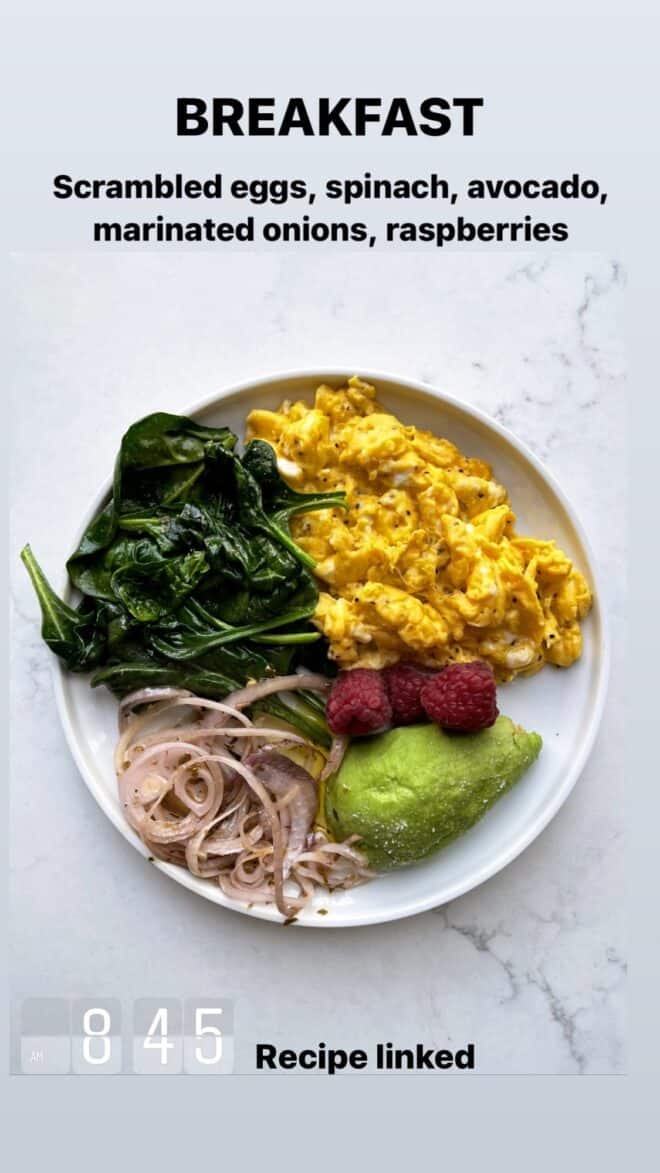 Scrambled Eggs, Sauteed Spinach, Avocado, Marinated Onions, Raspberries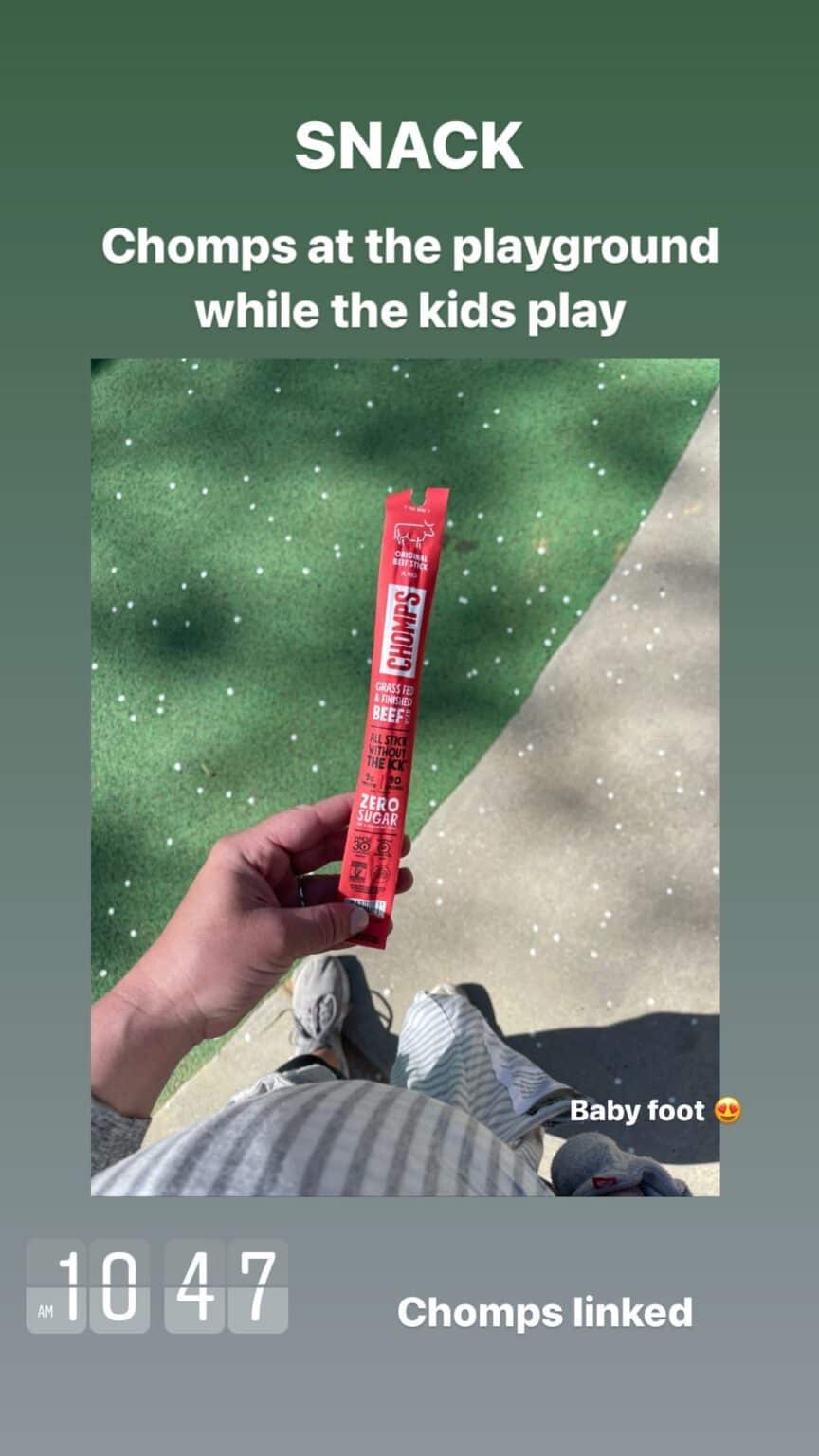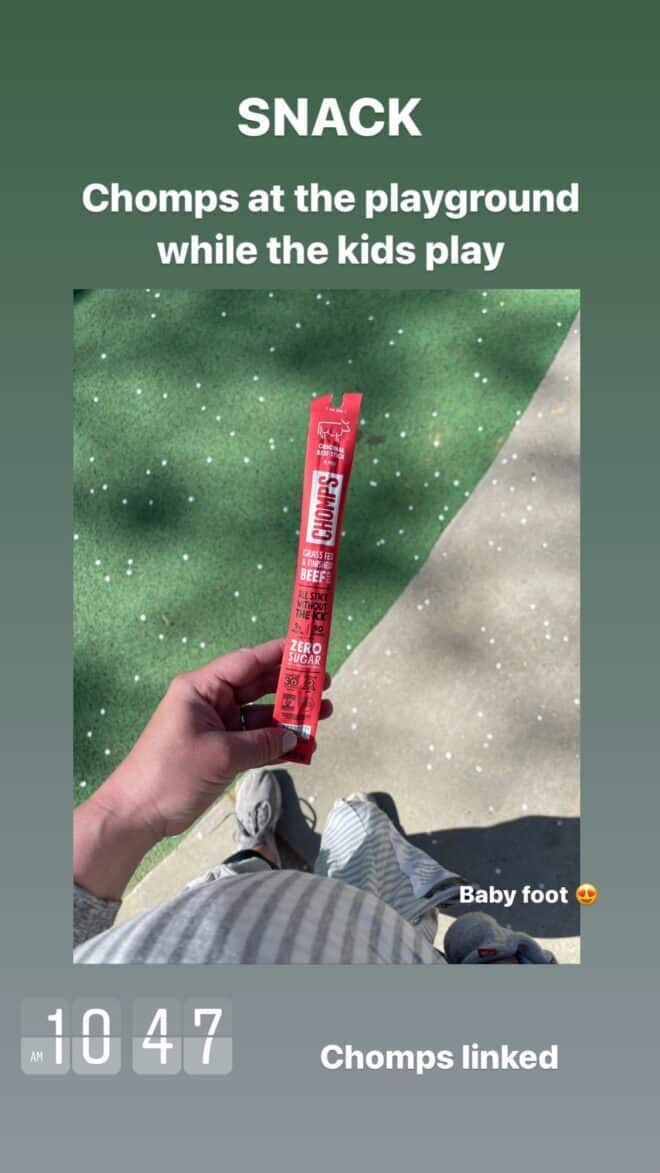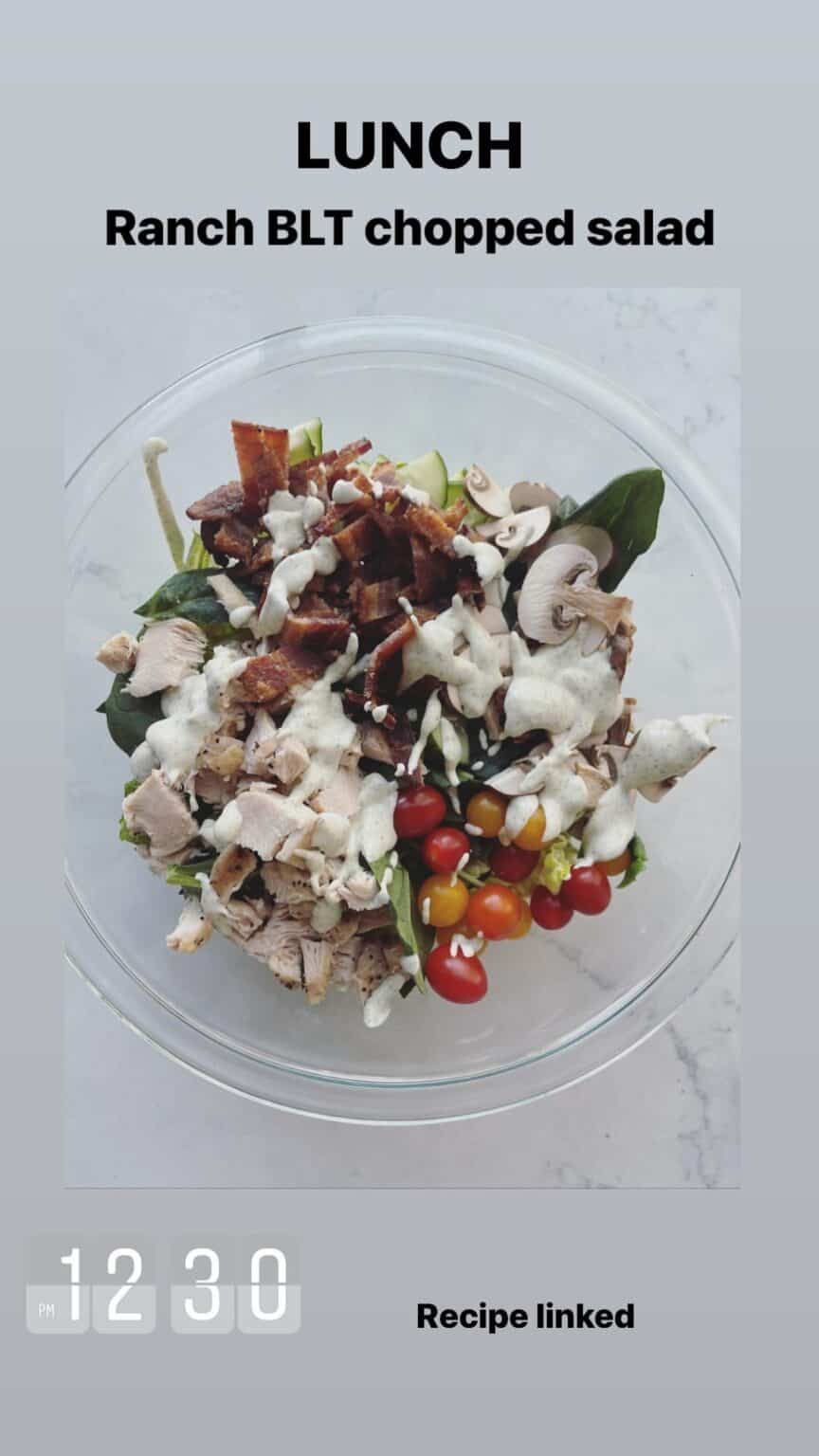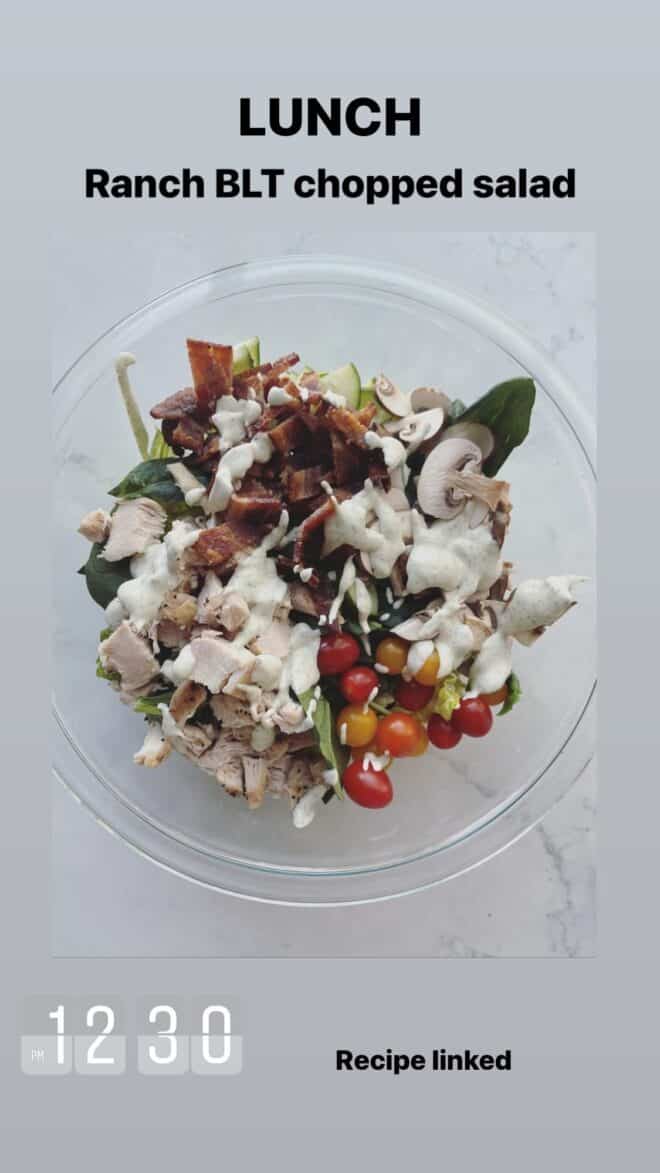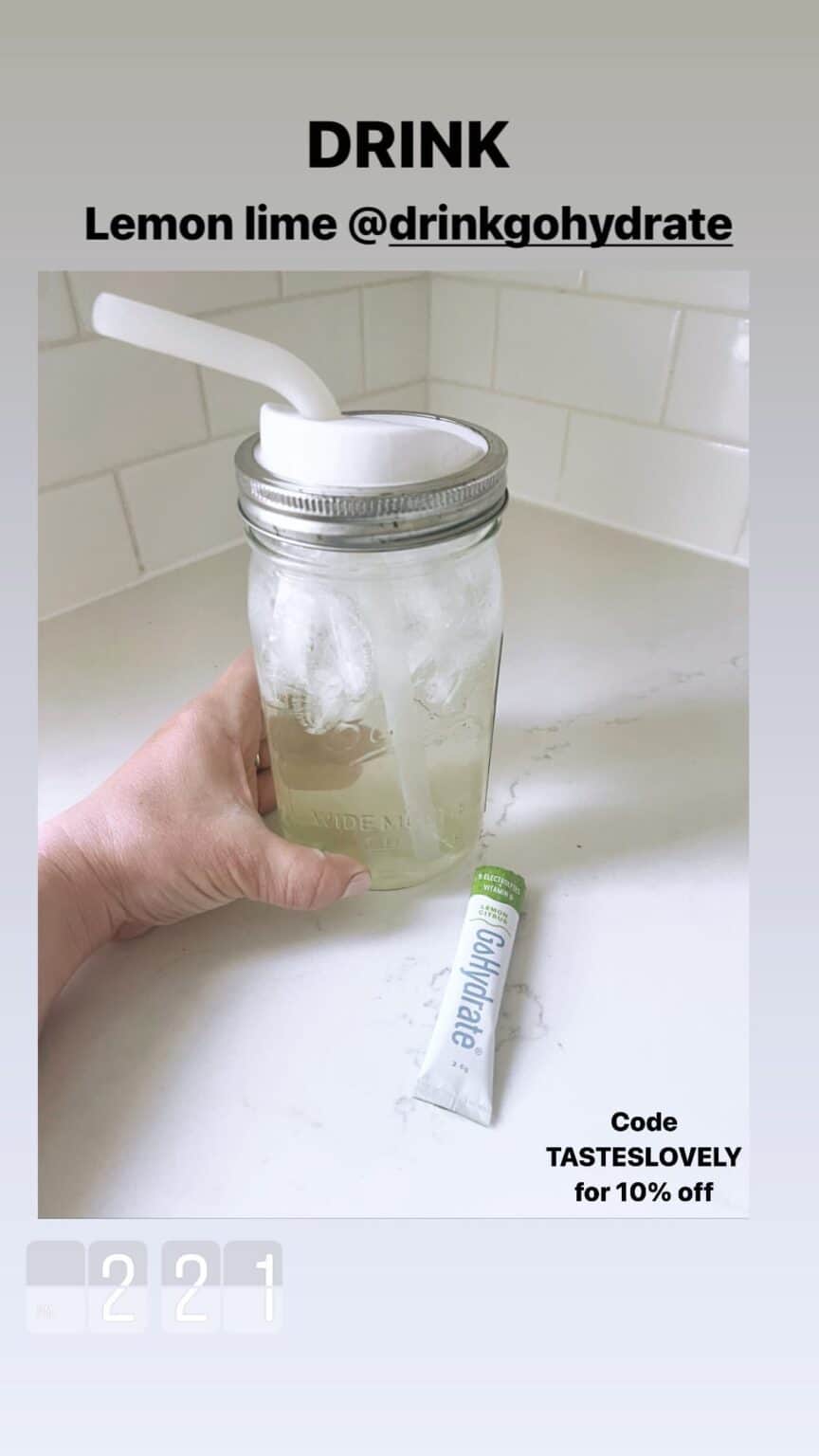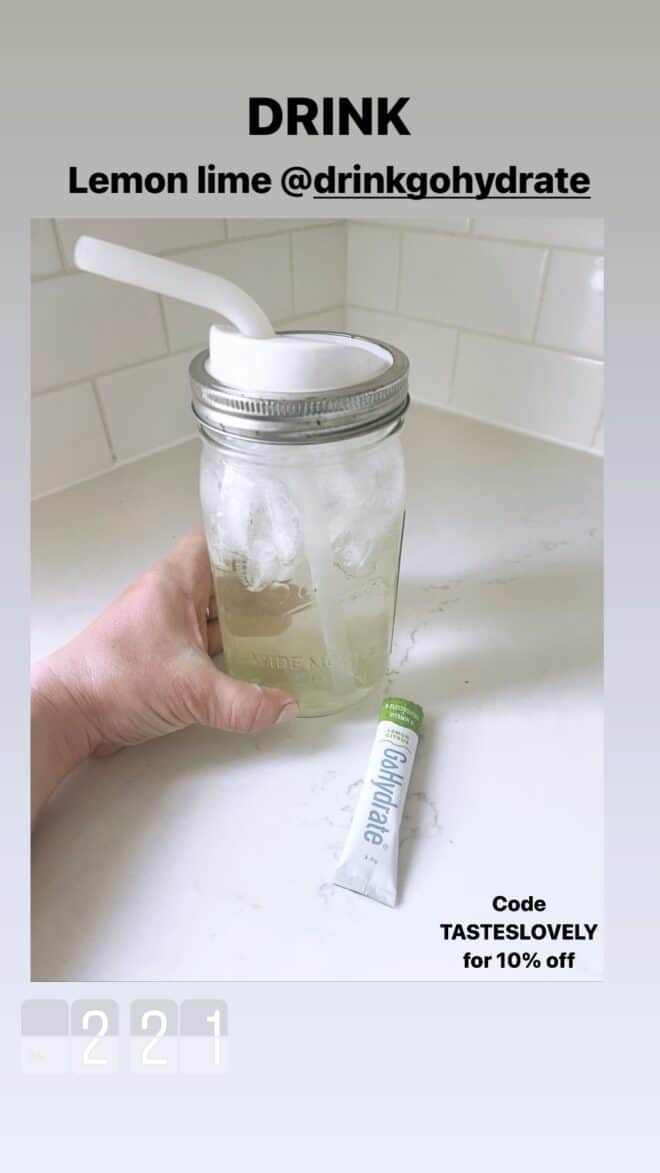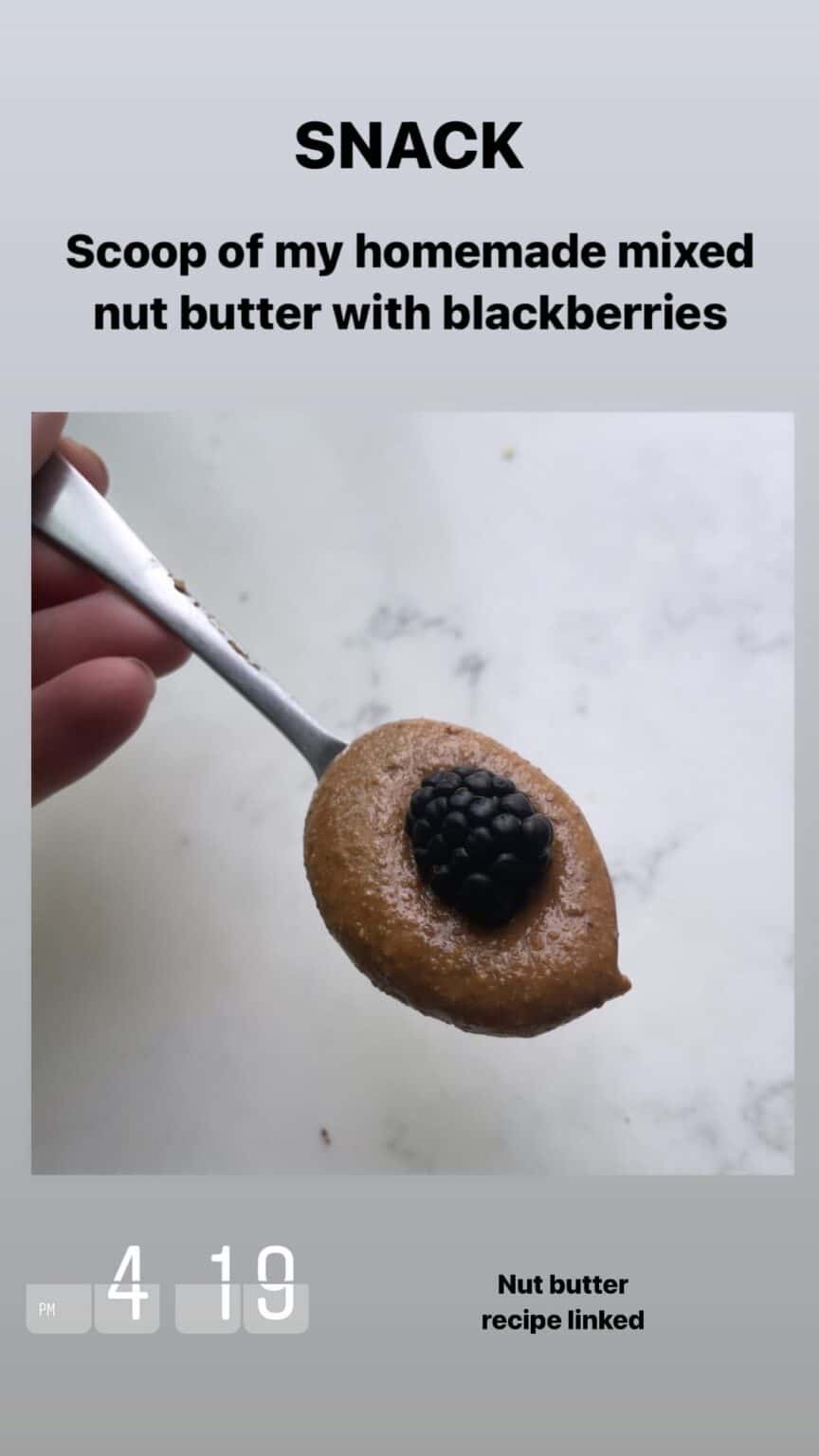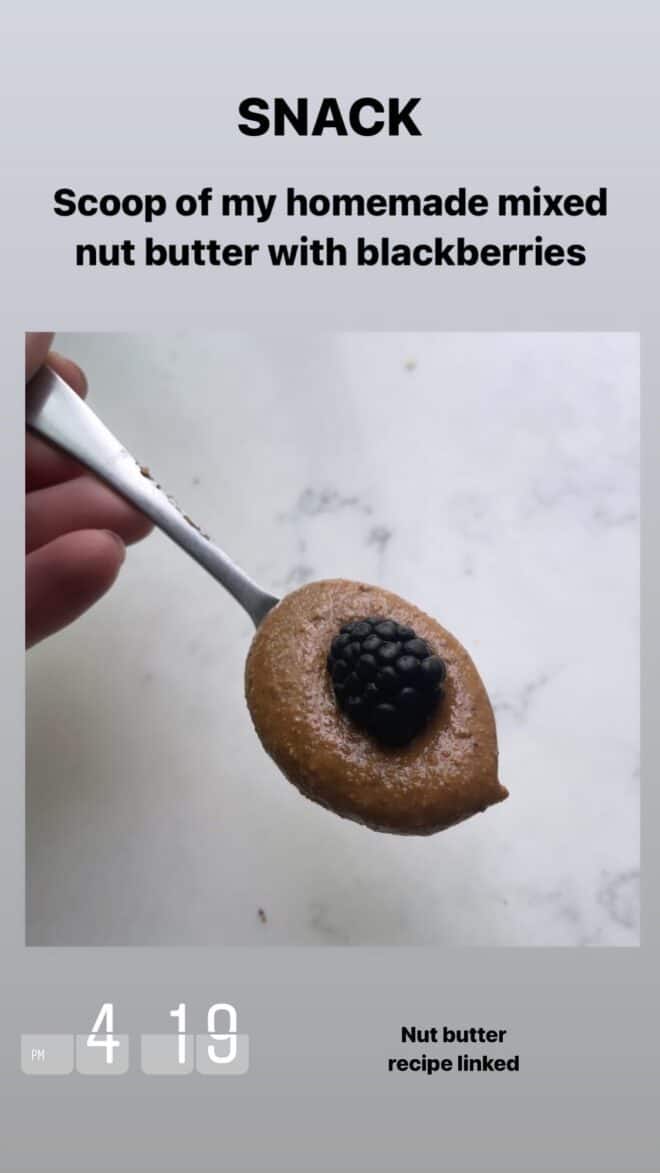 Nut Butter, Blackberries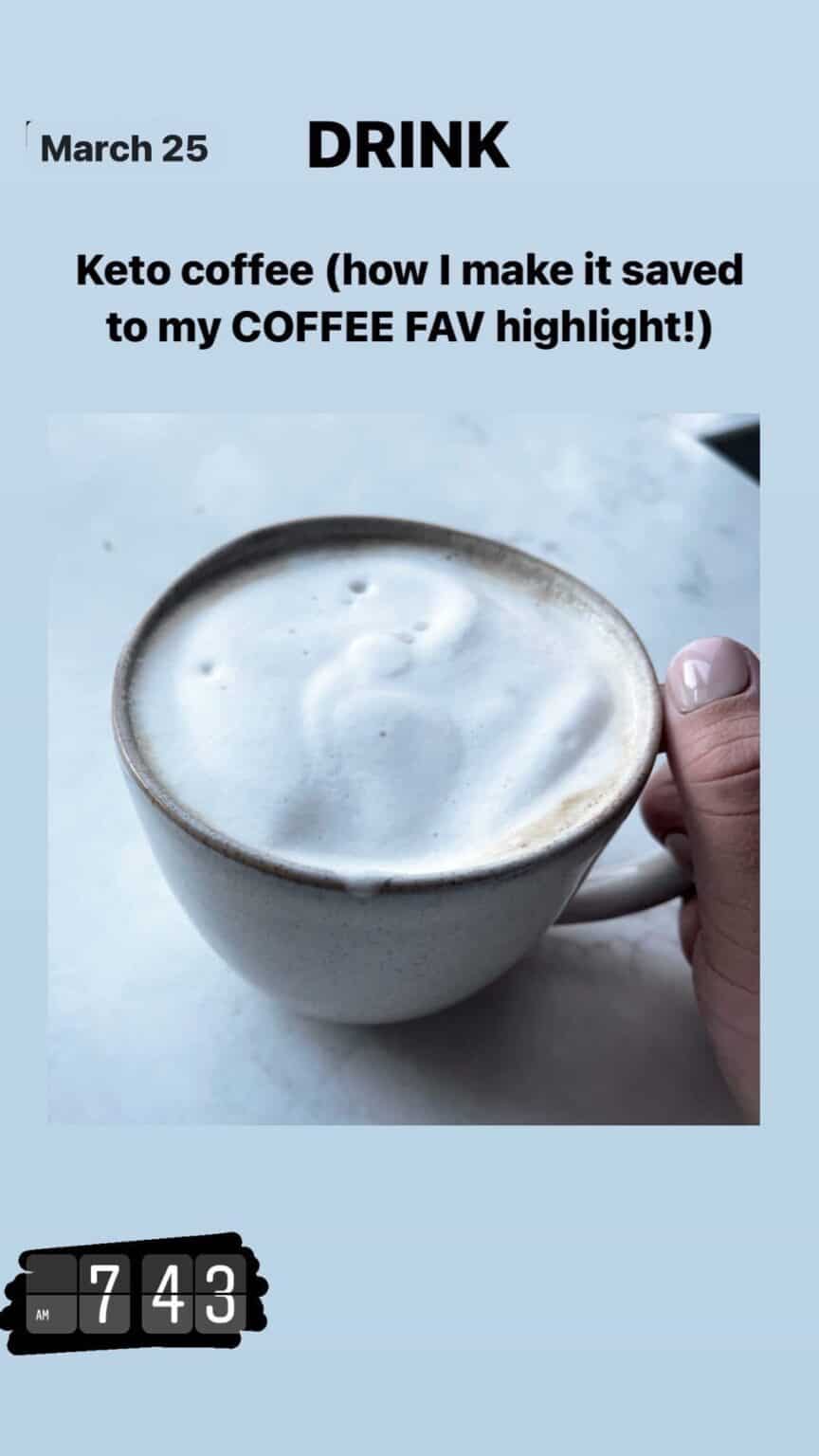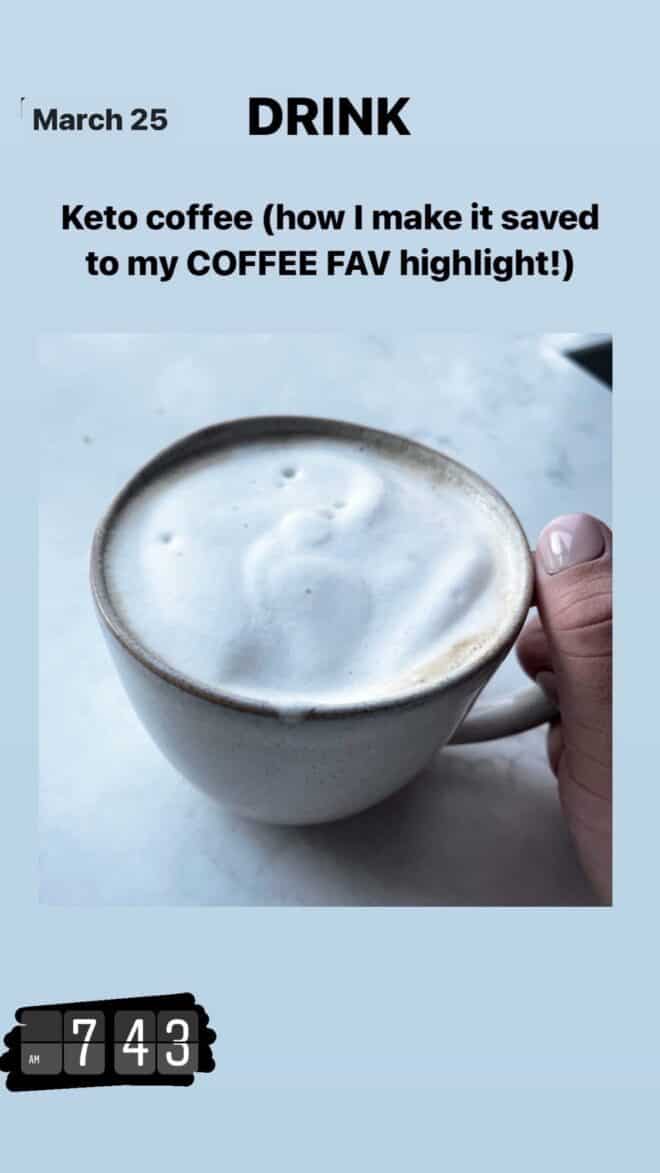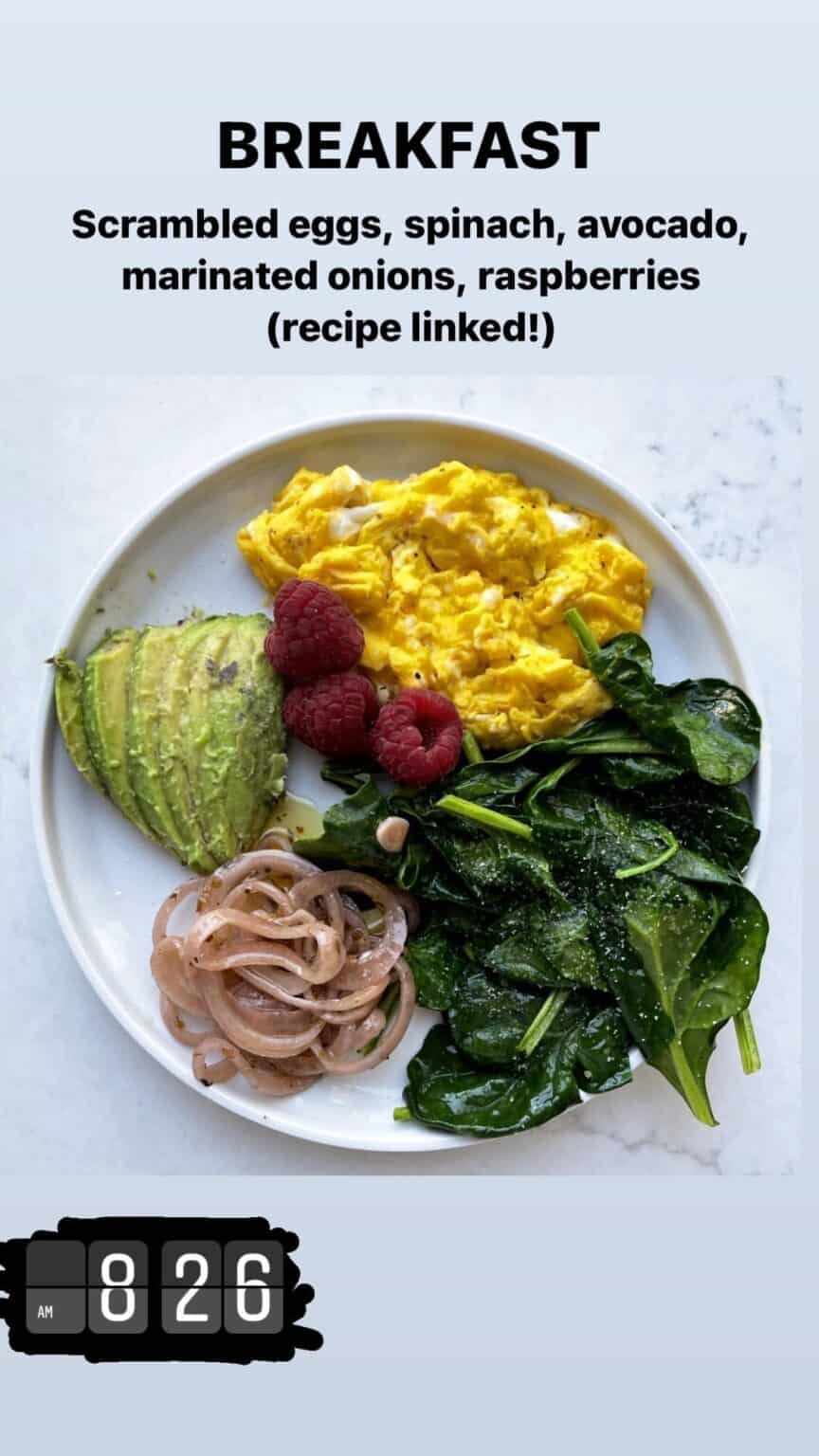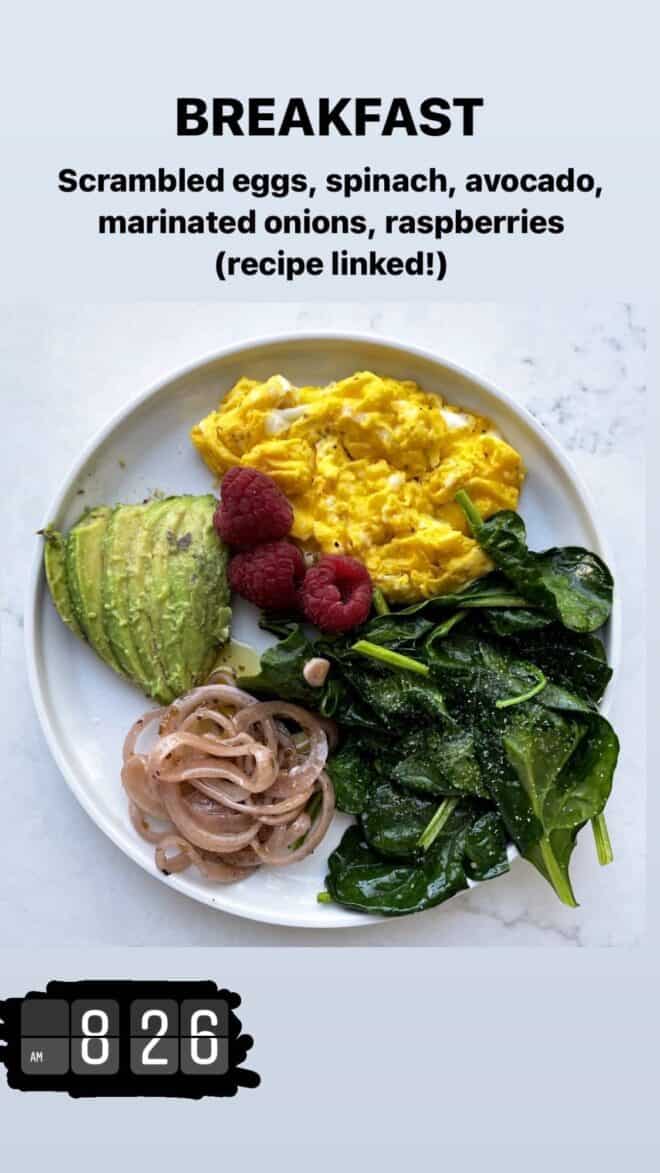 Scrambled Eggs, Sauteed Spinach, Avocado, Marinated Onions, Raspberries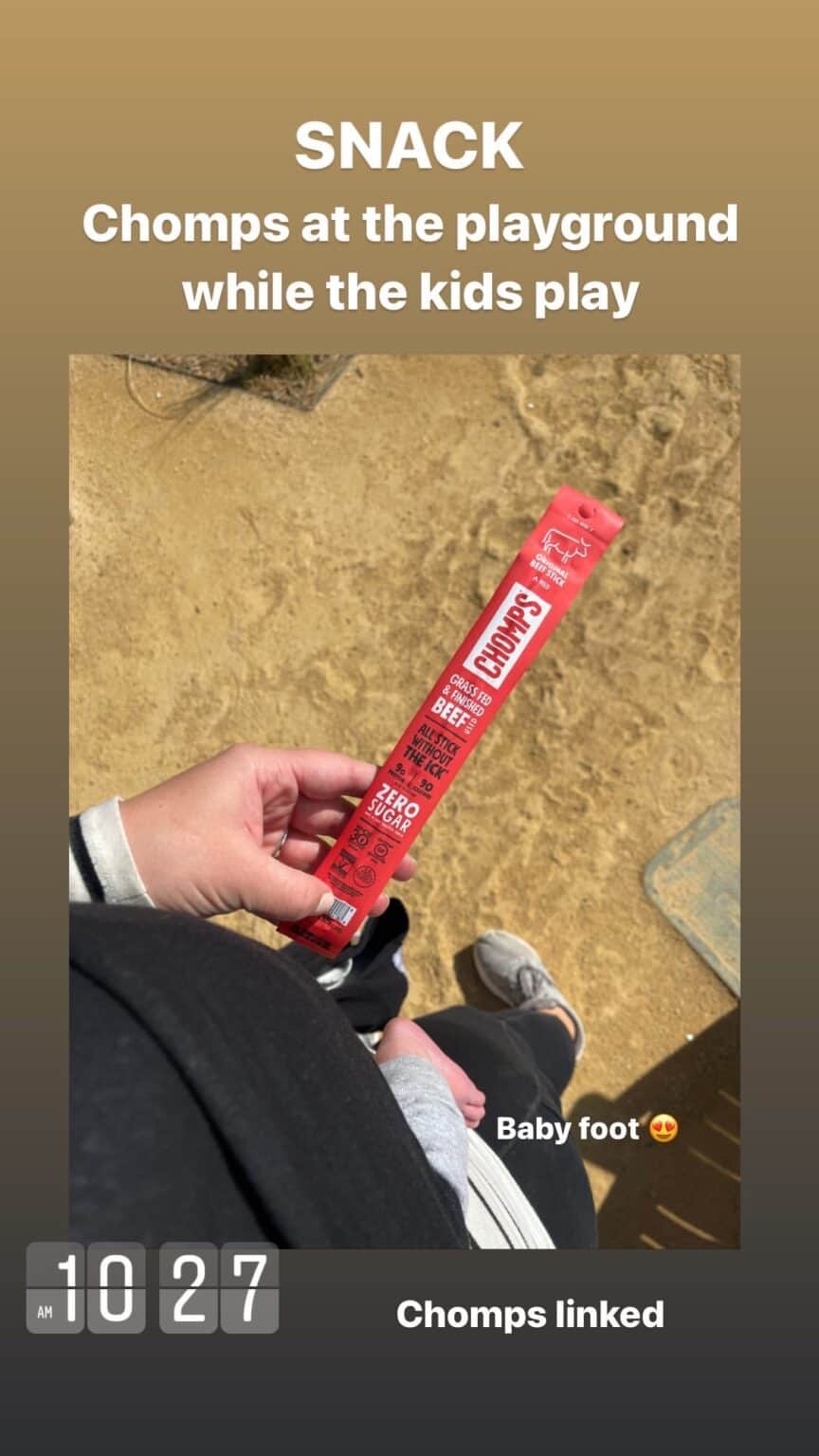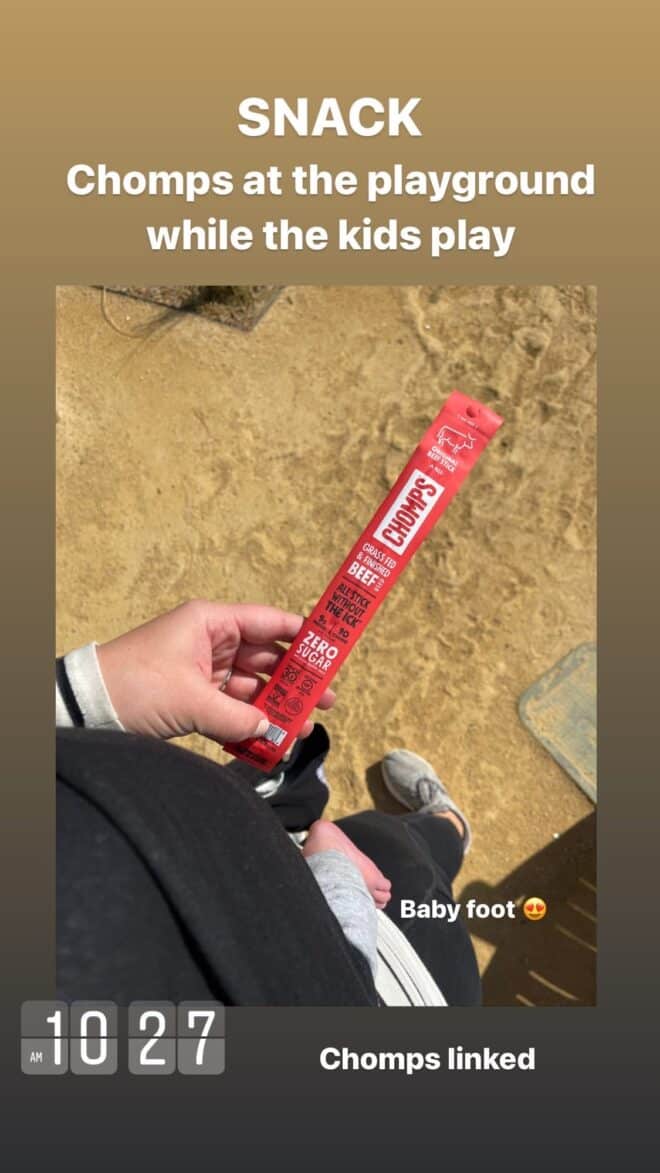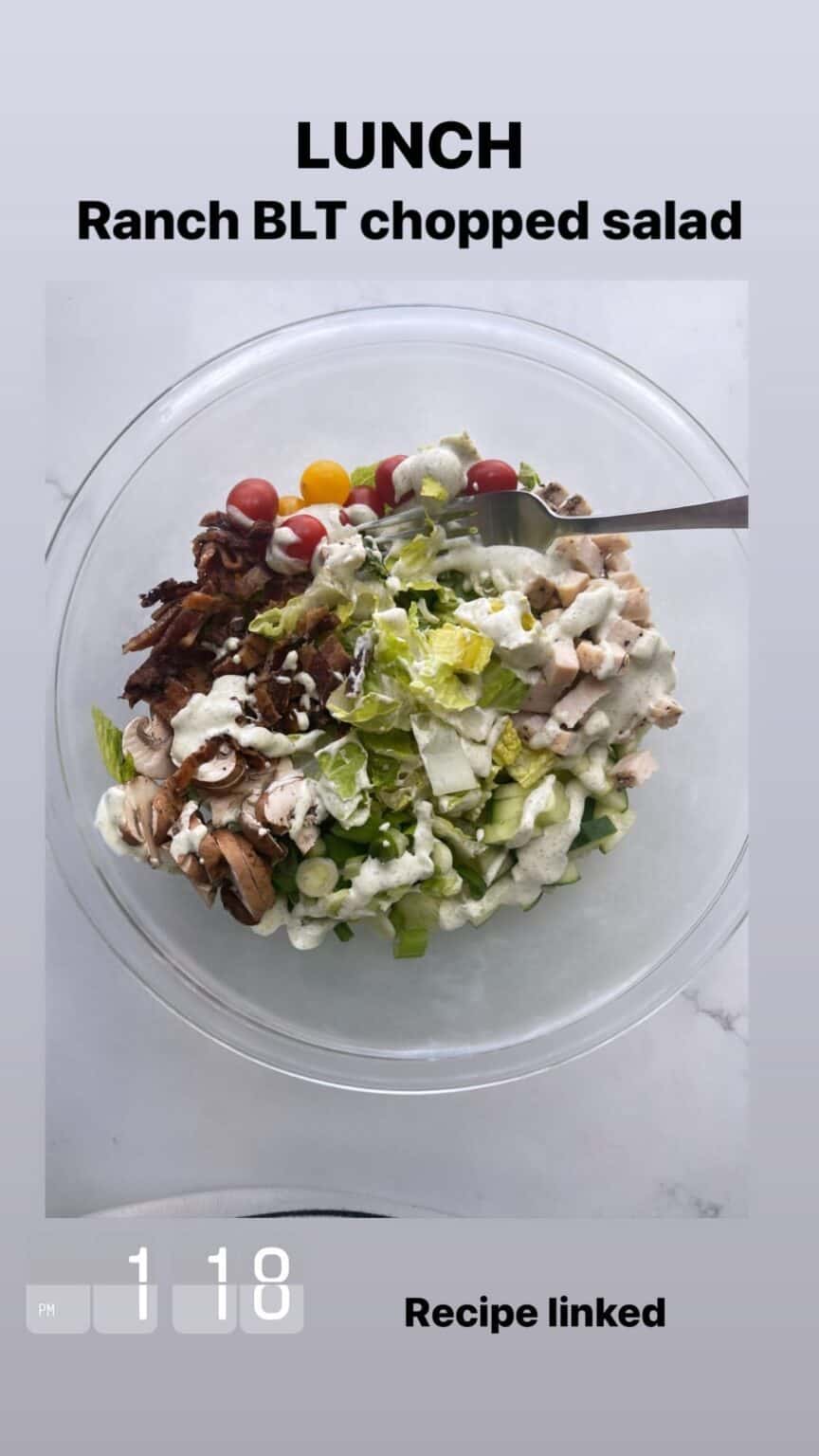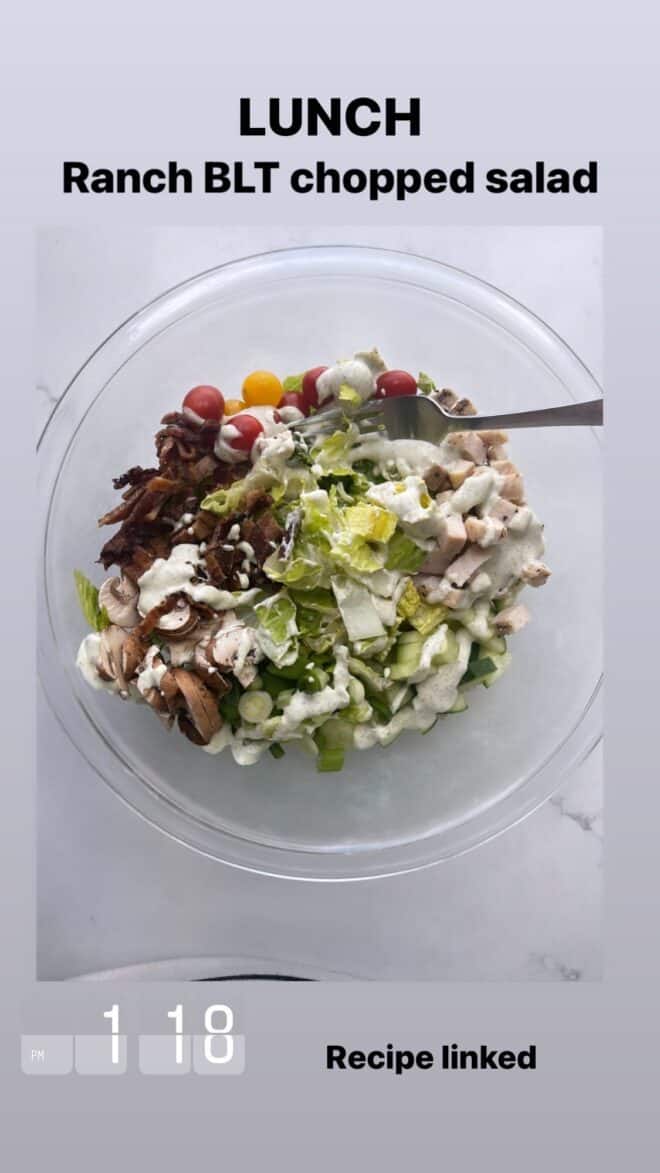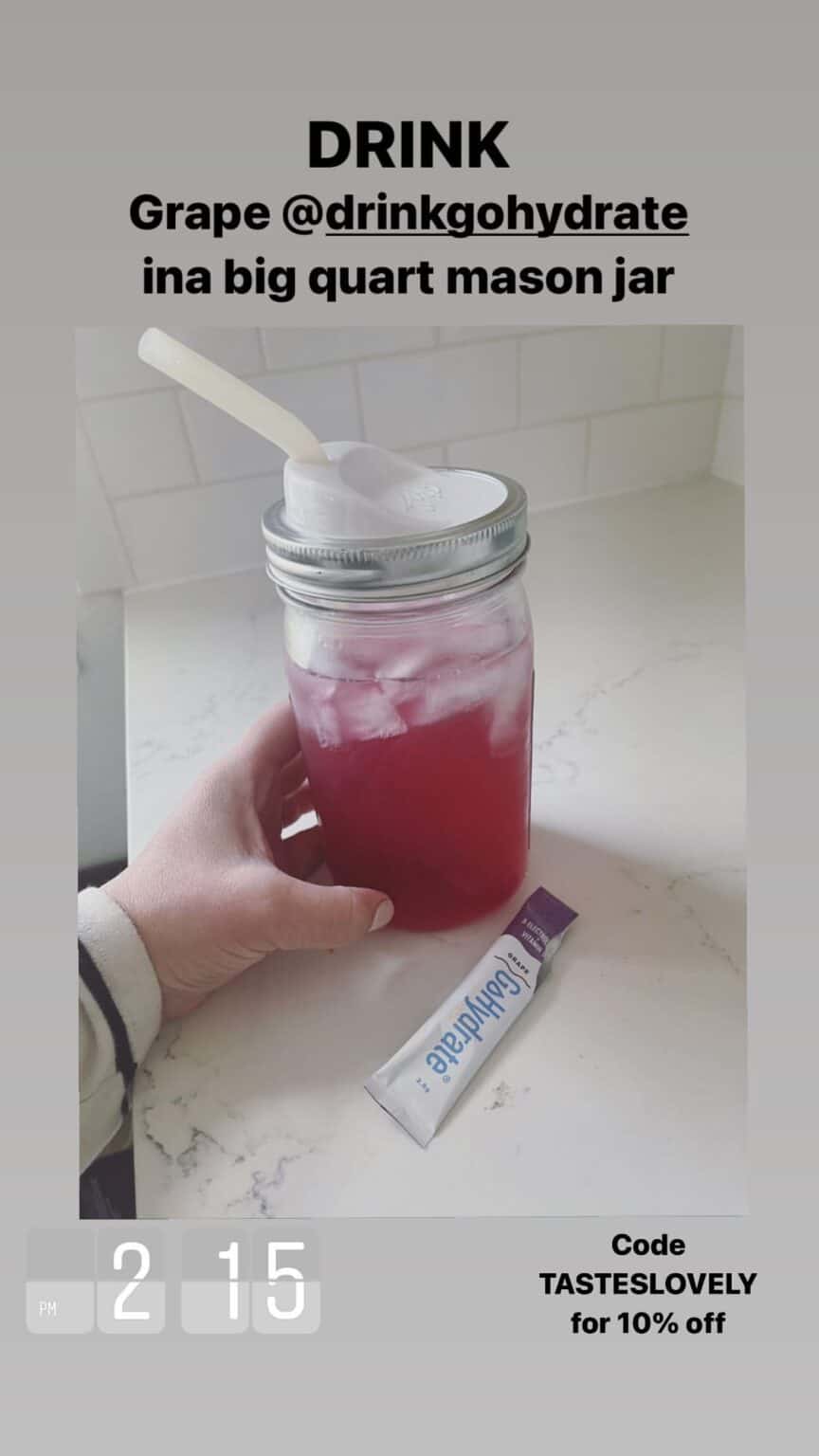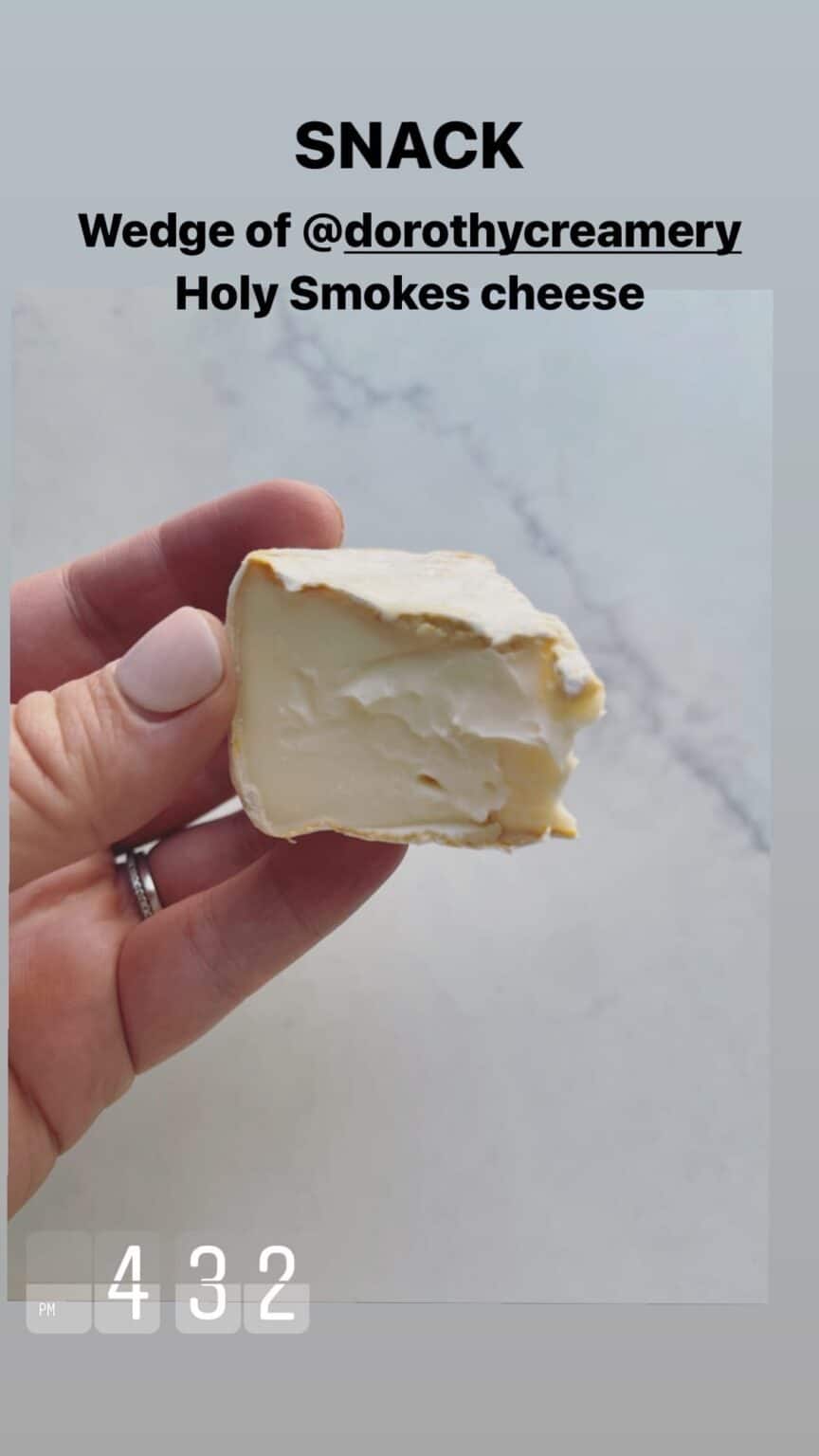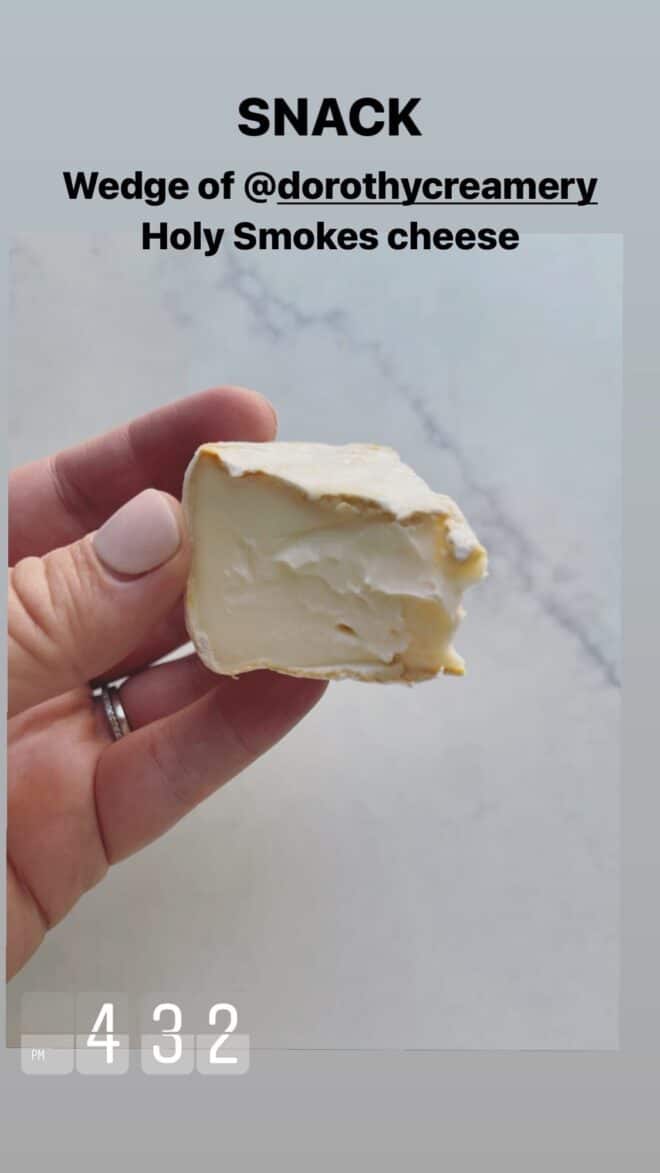 Dorothy Creamery Holy Smokes Cheese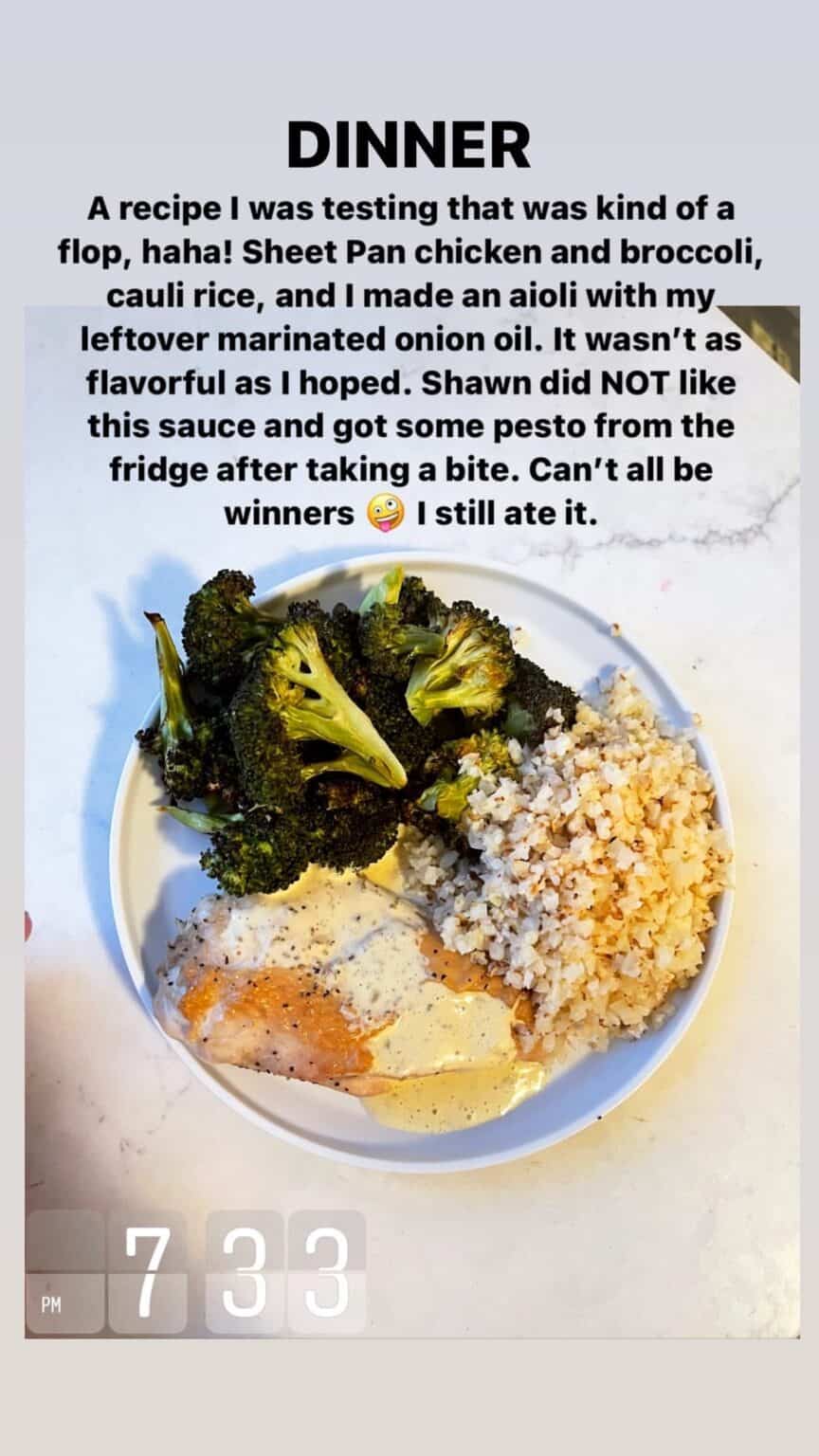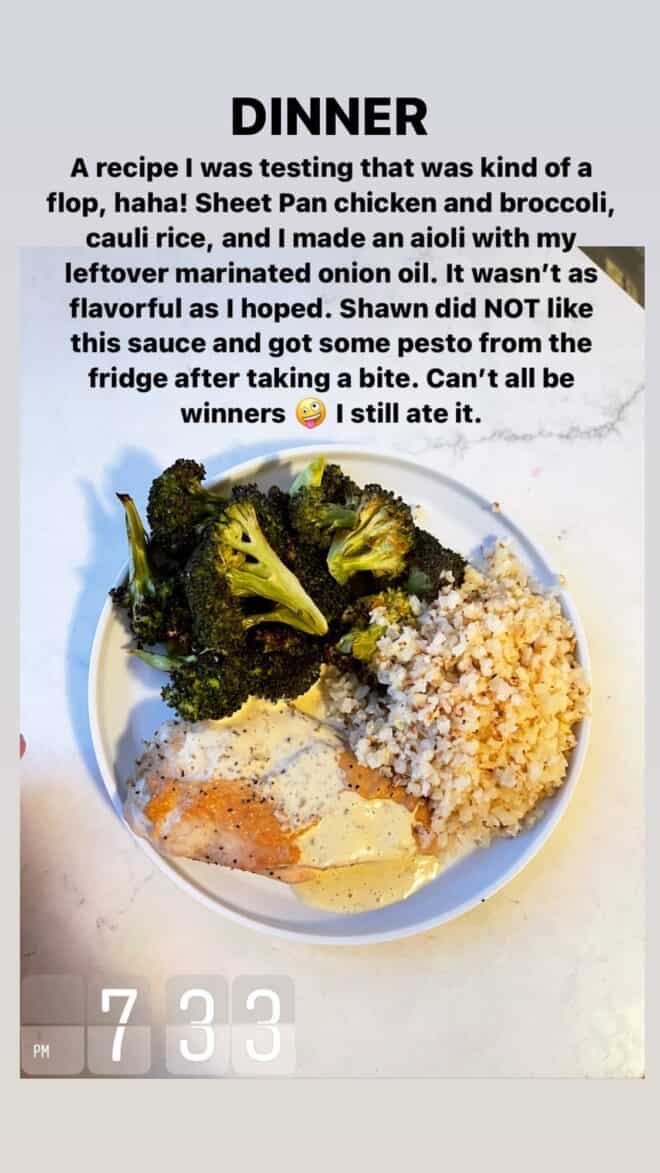 Sheet Pan Chicken, Broccoli, Cauliflower Rice, Marinated Onion Oil Aioli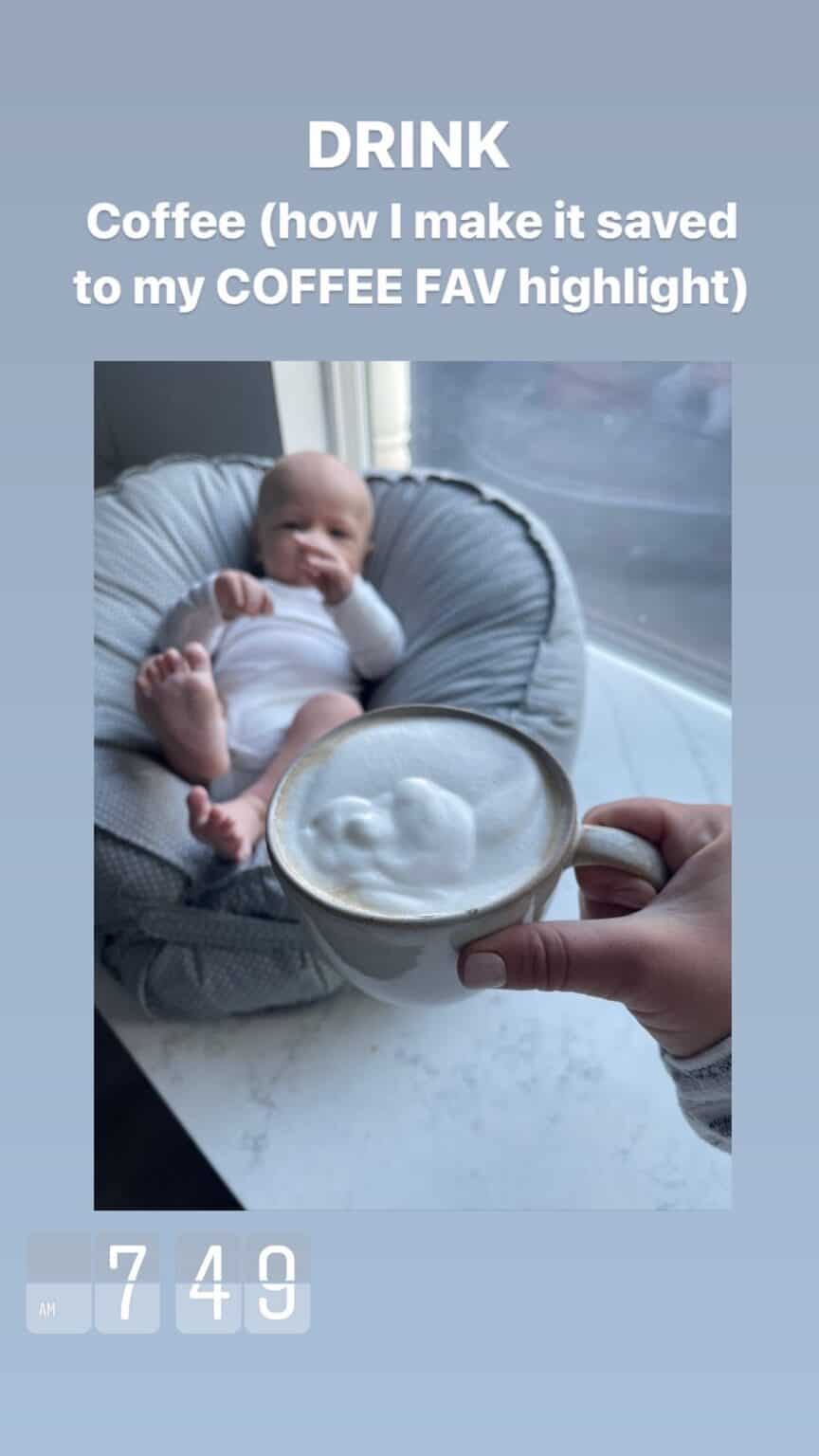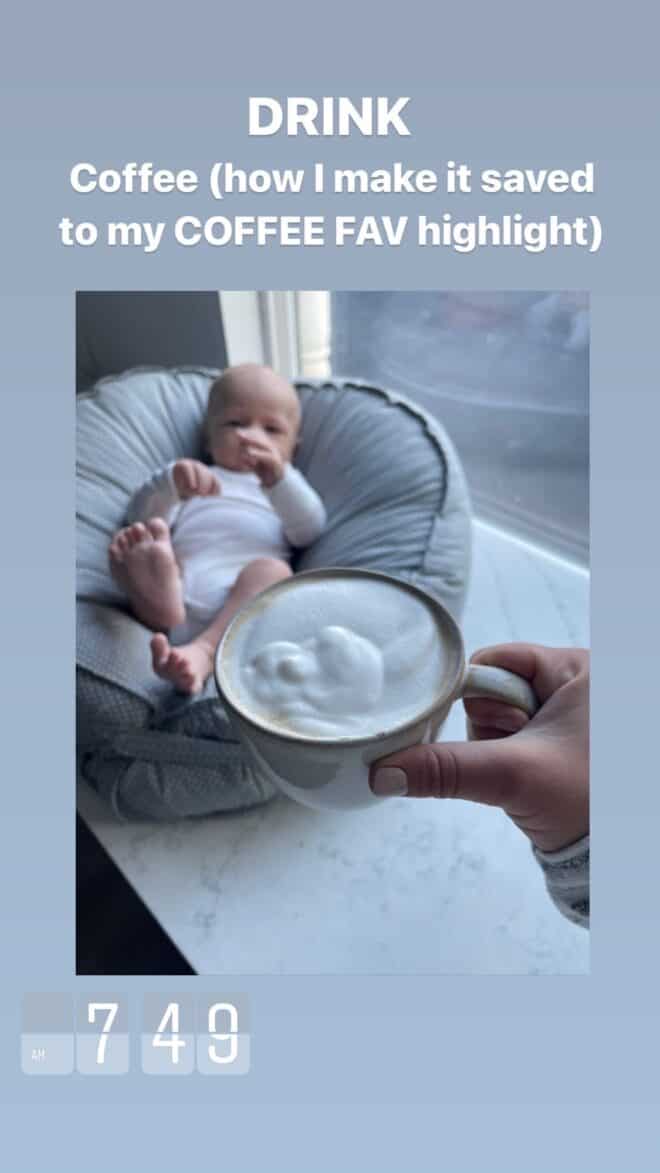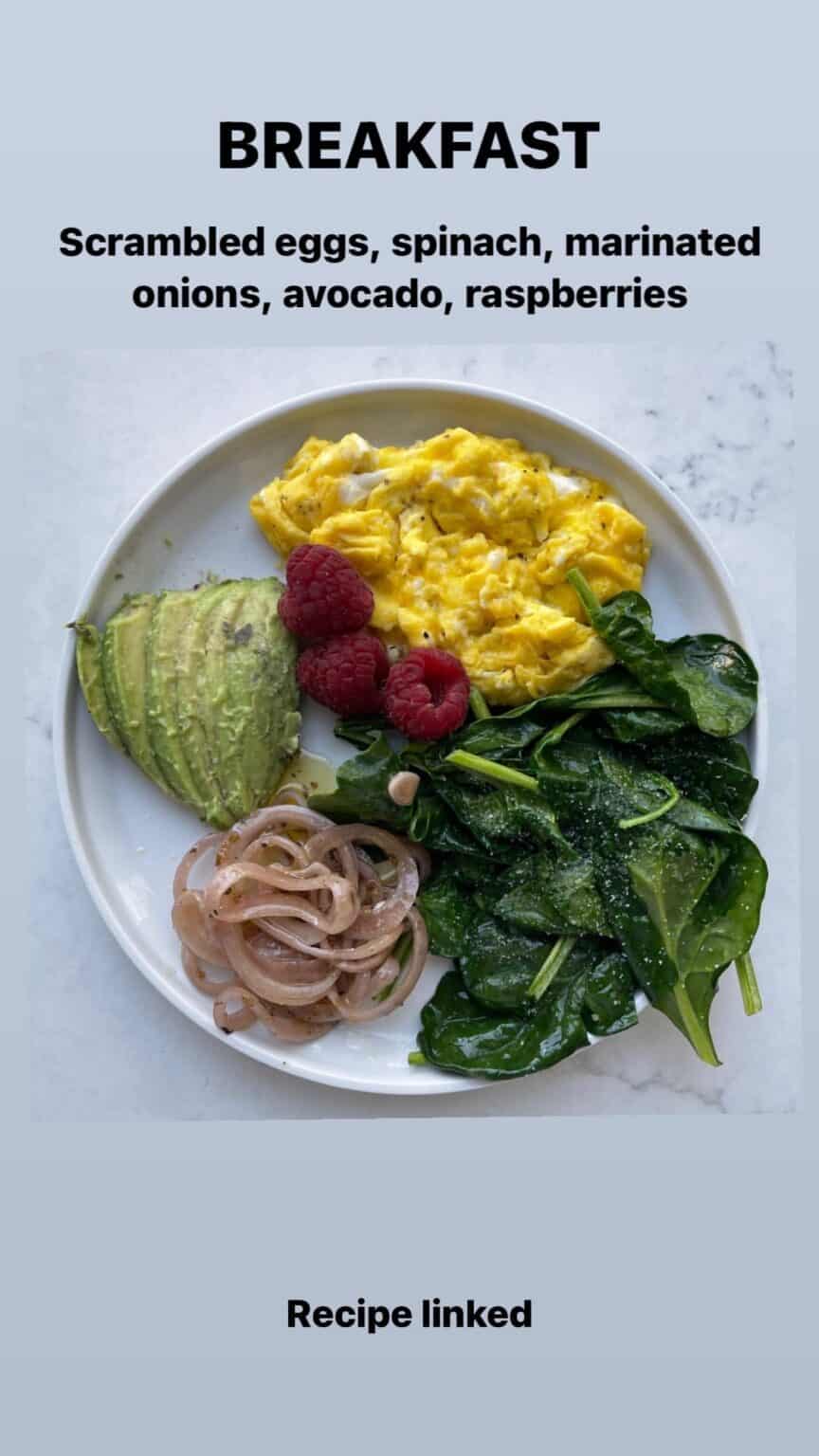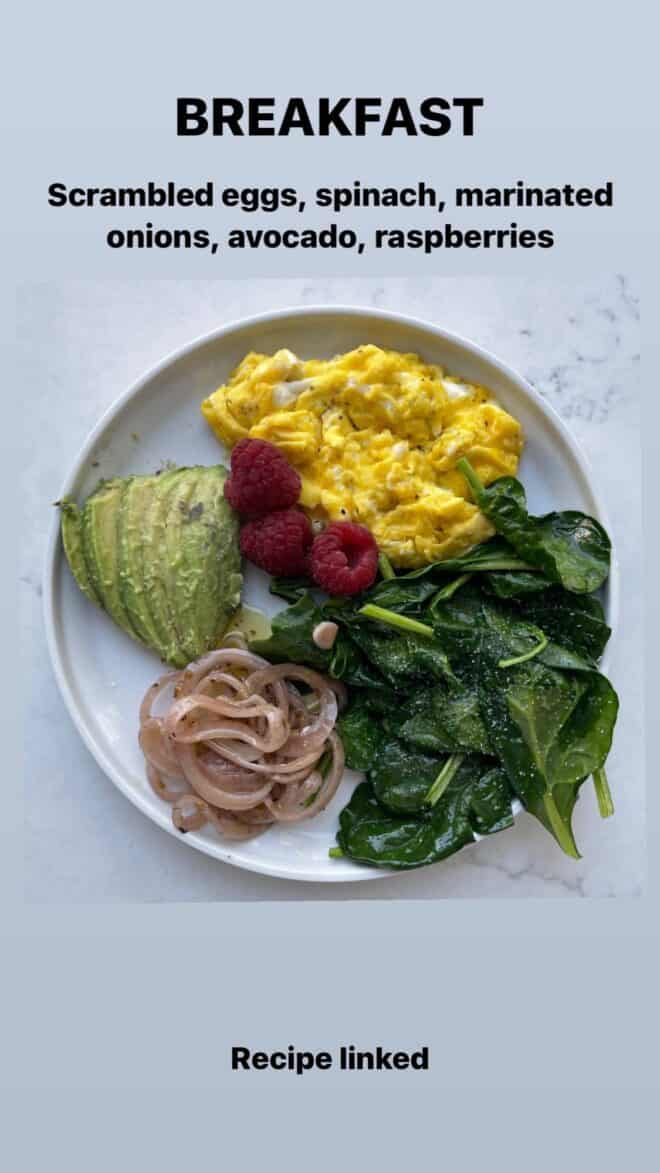 Scrambled Eggs, Sauteed Spinach, Avocado, Marinated Onions, Raspberries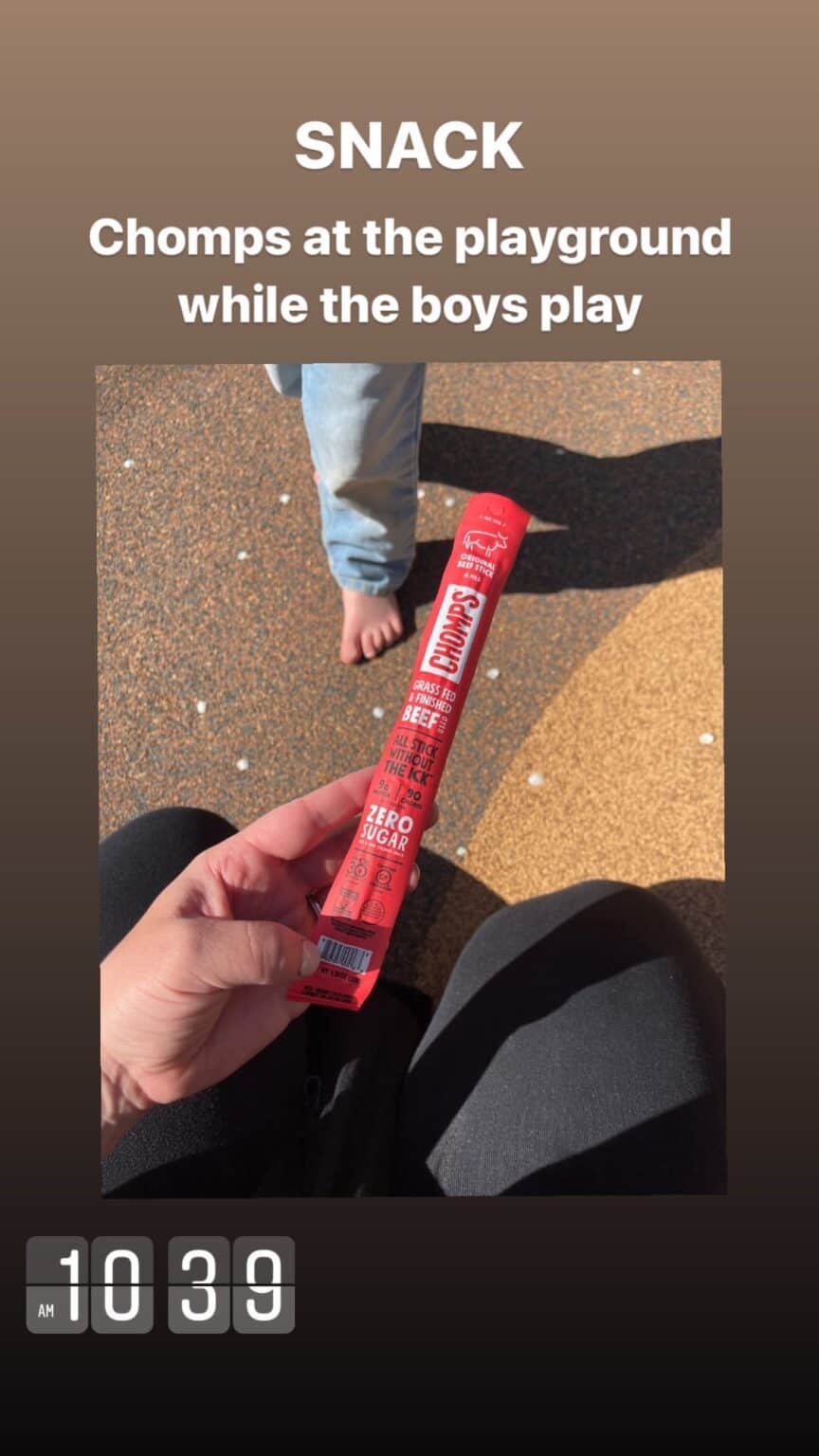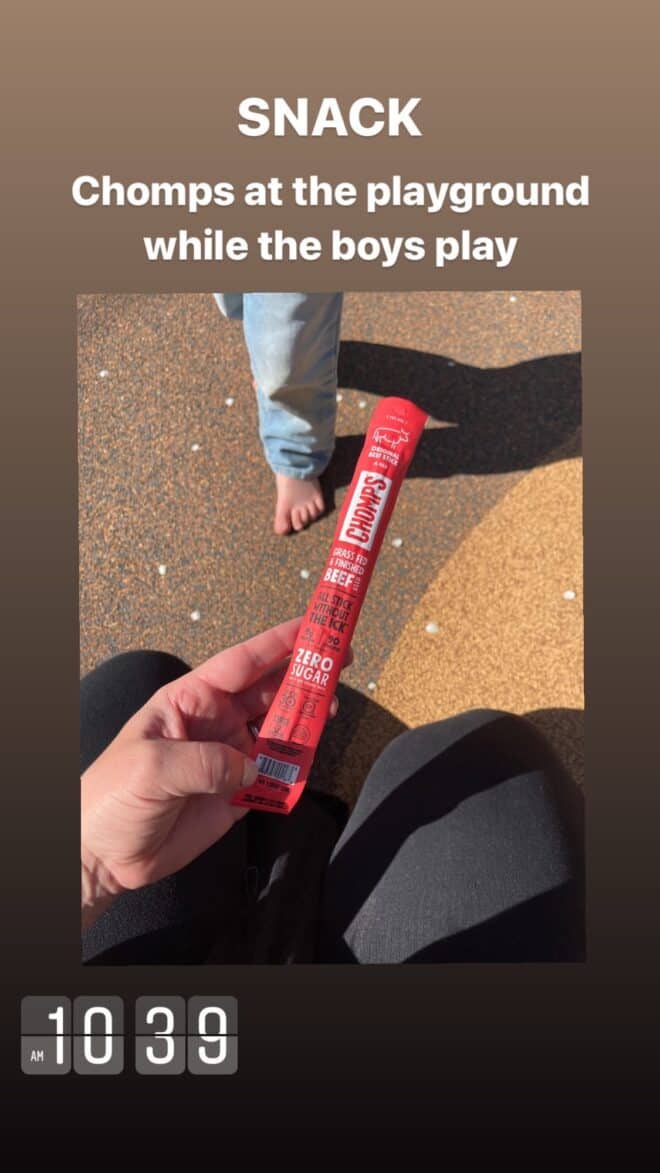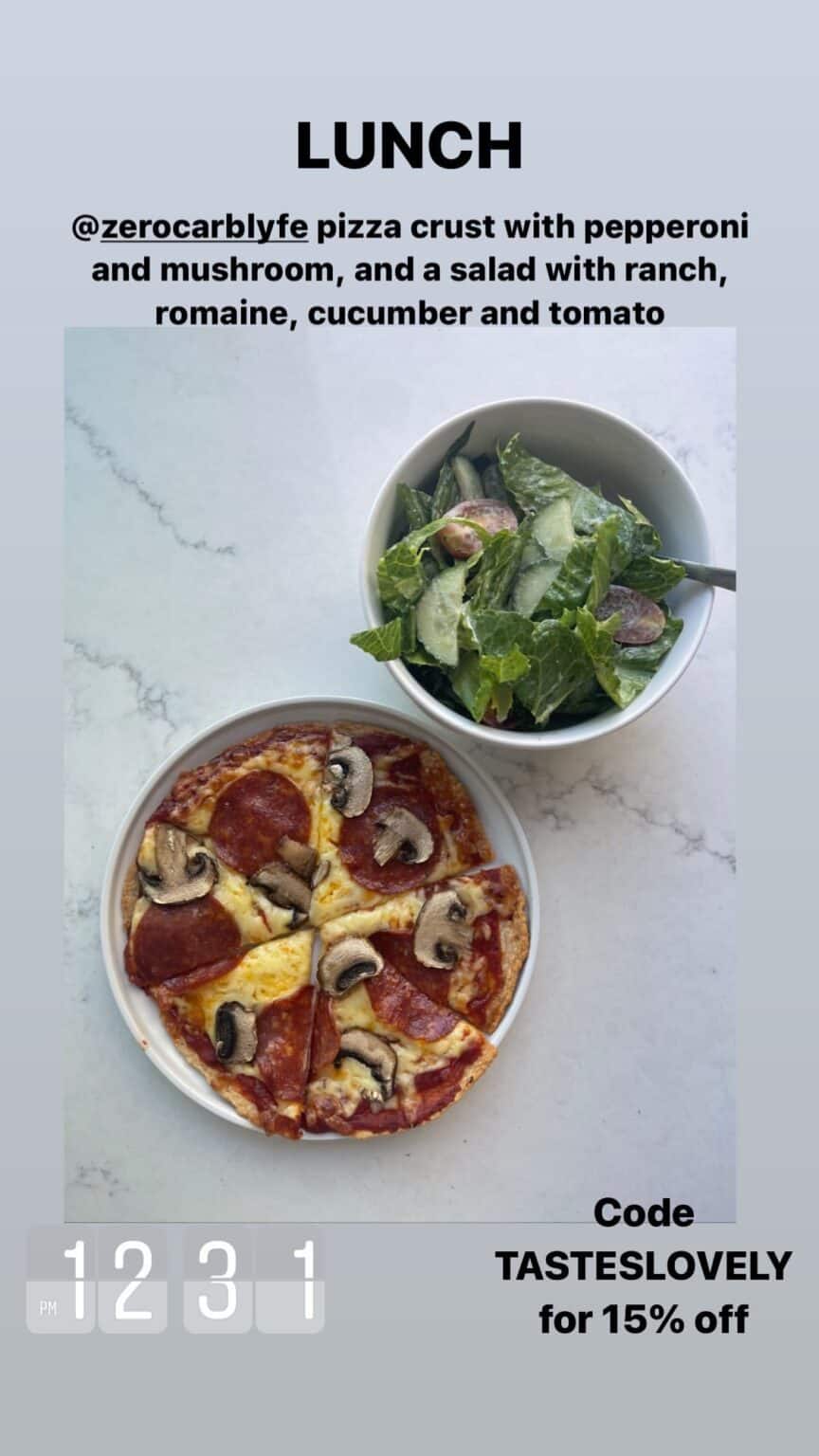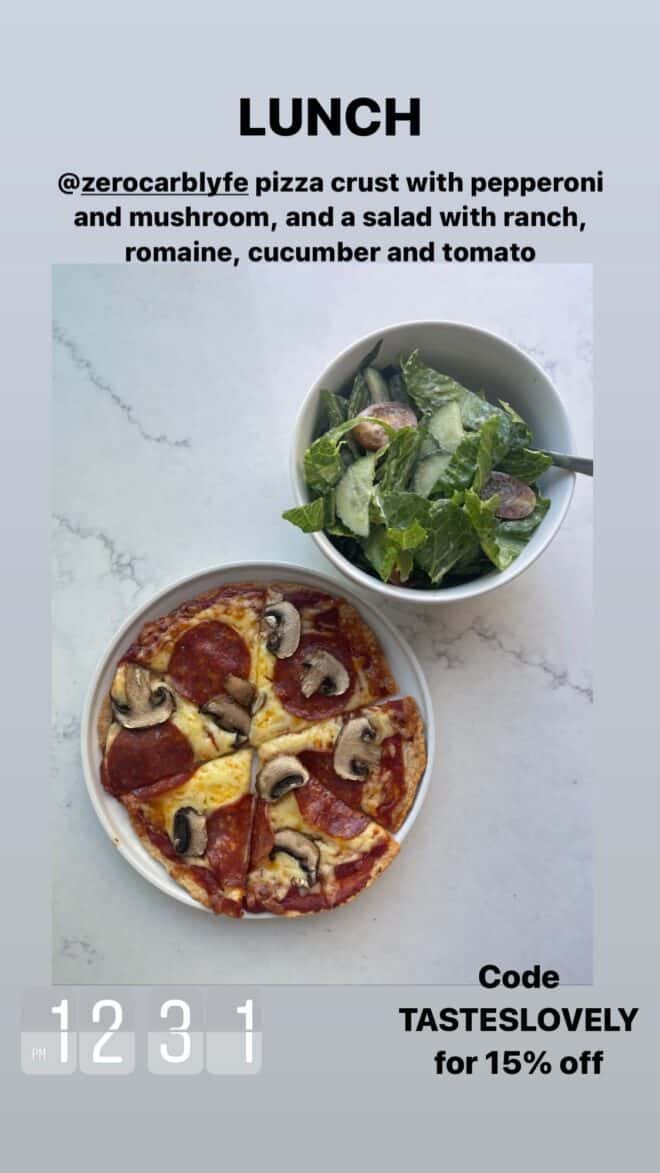 Zero Carb Crust Pizza, Ranch Salad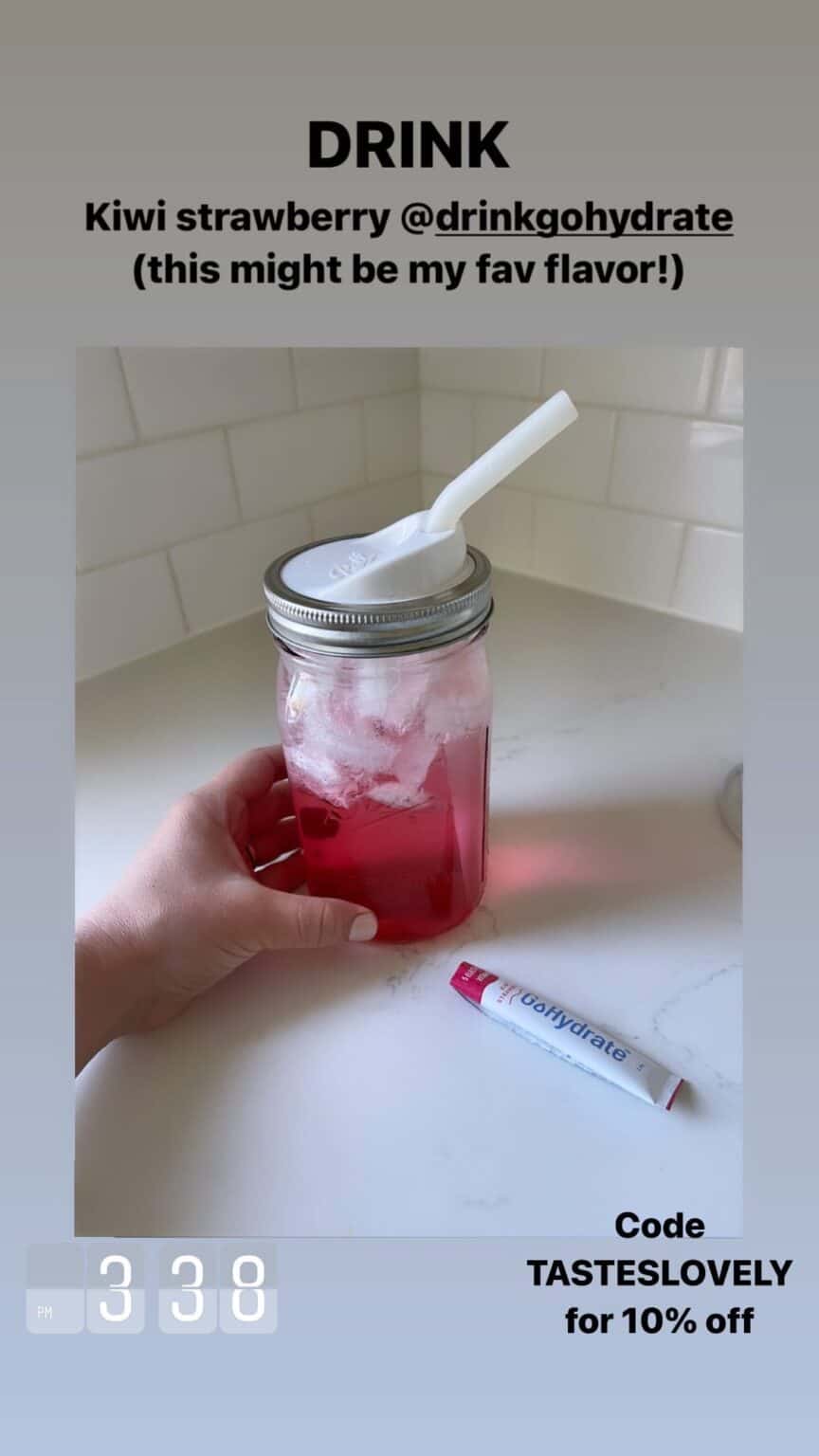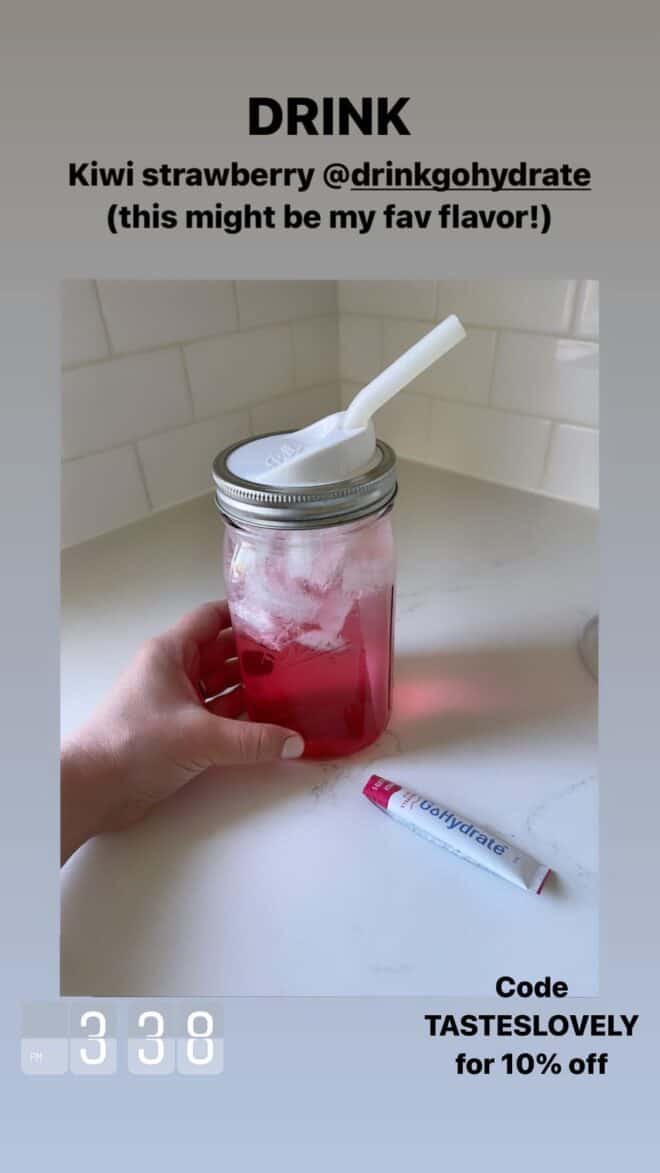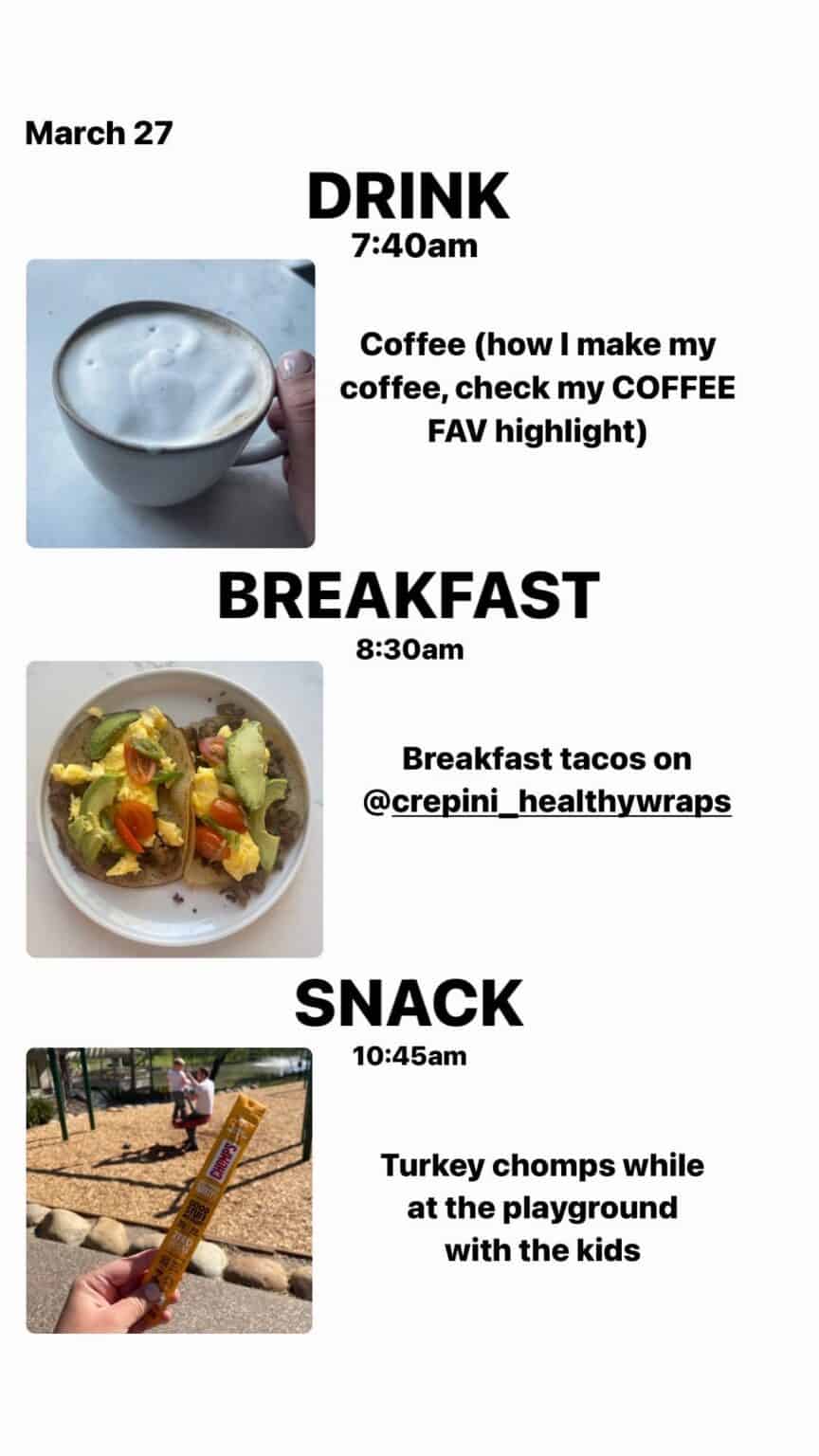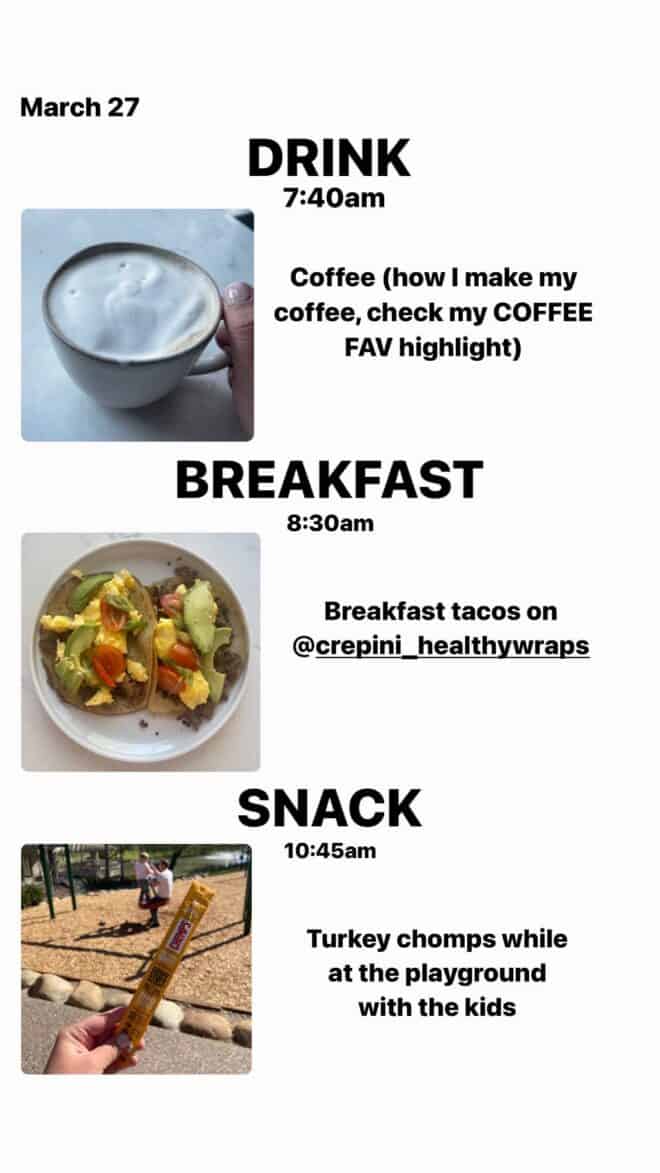 Keto Latte, Breakfast Tacos, Chomps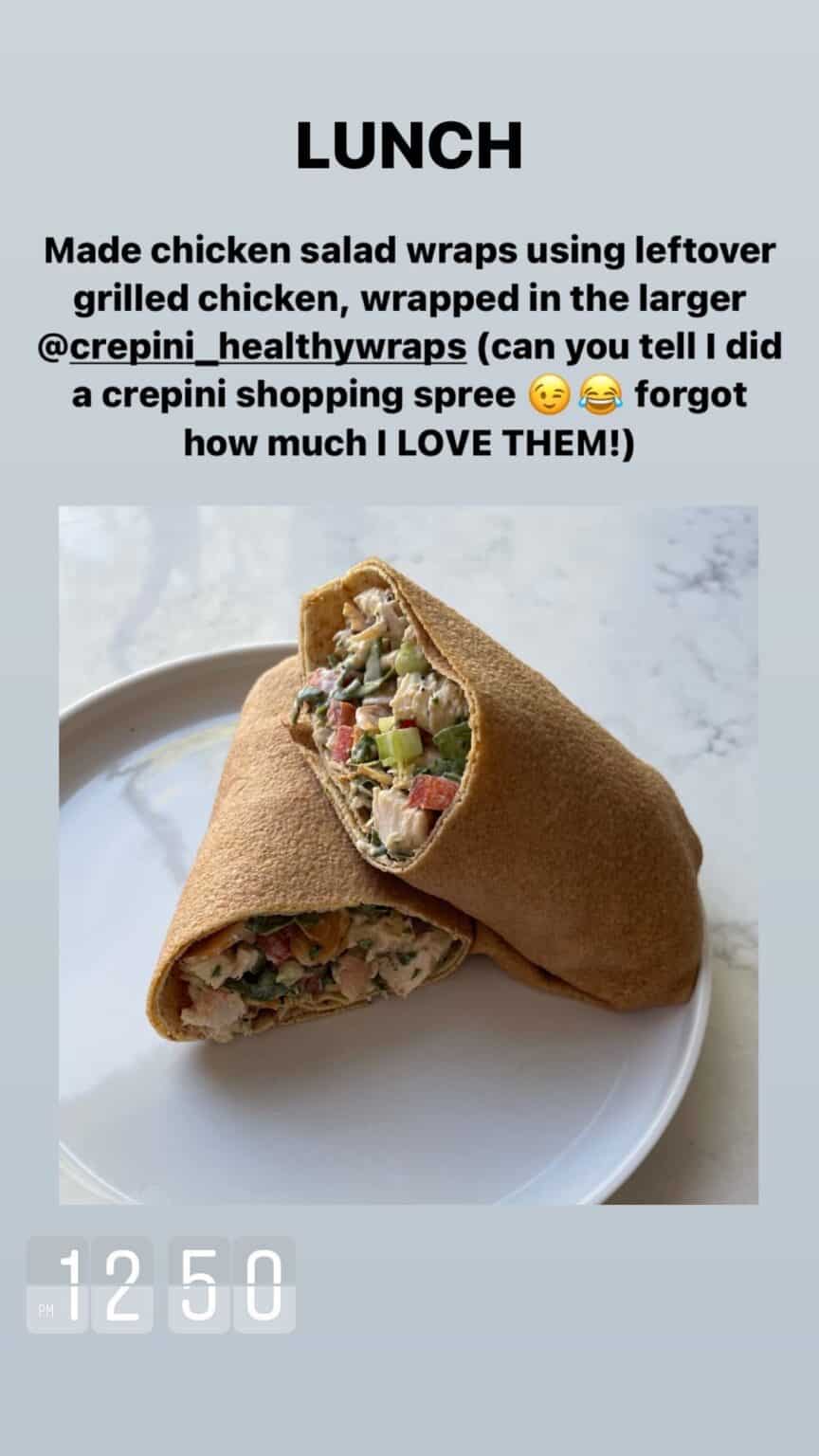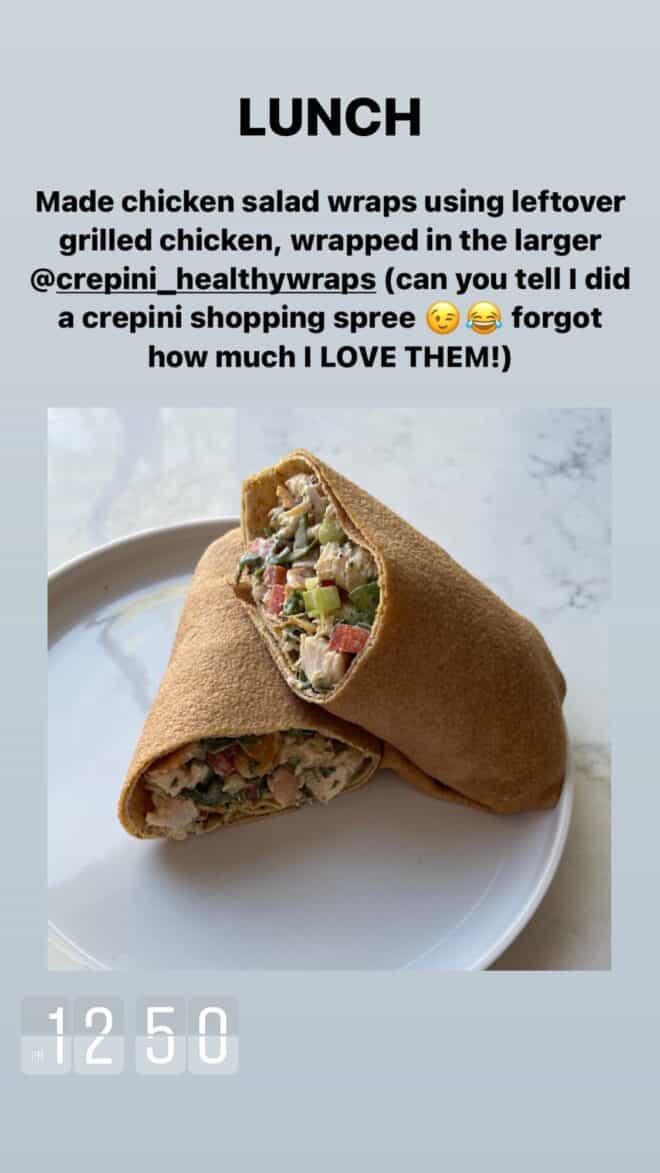 Chicken Salad Wrap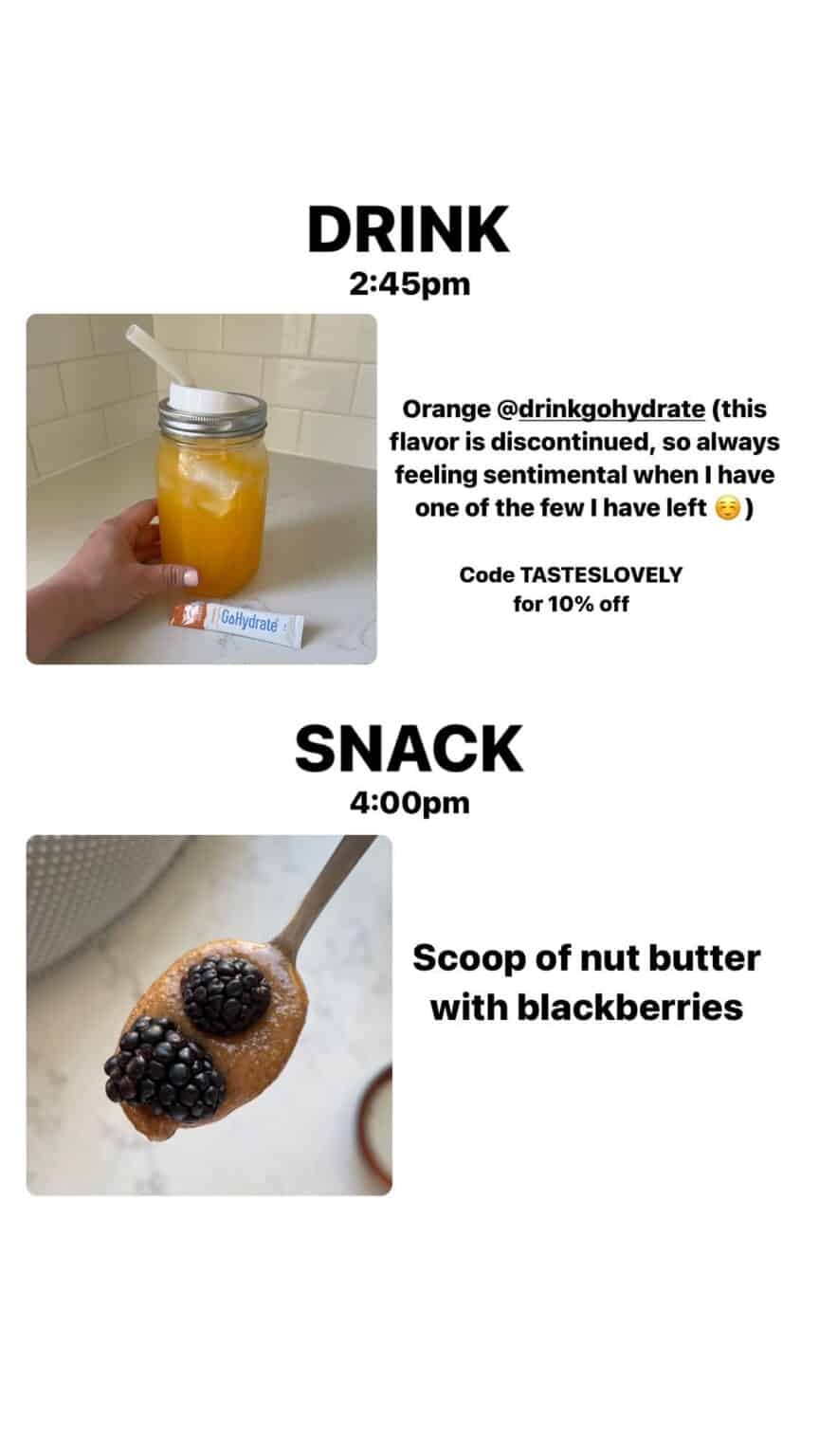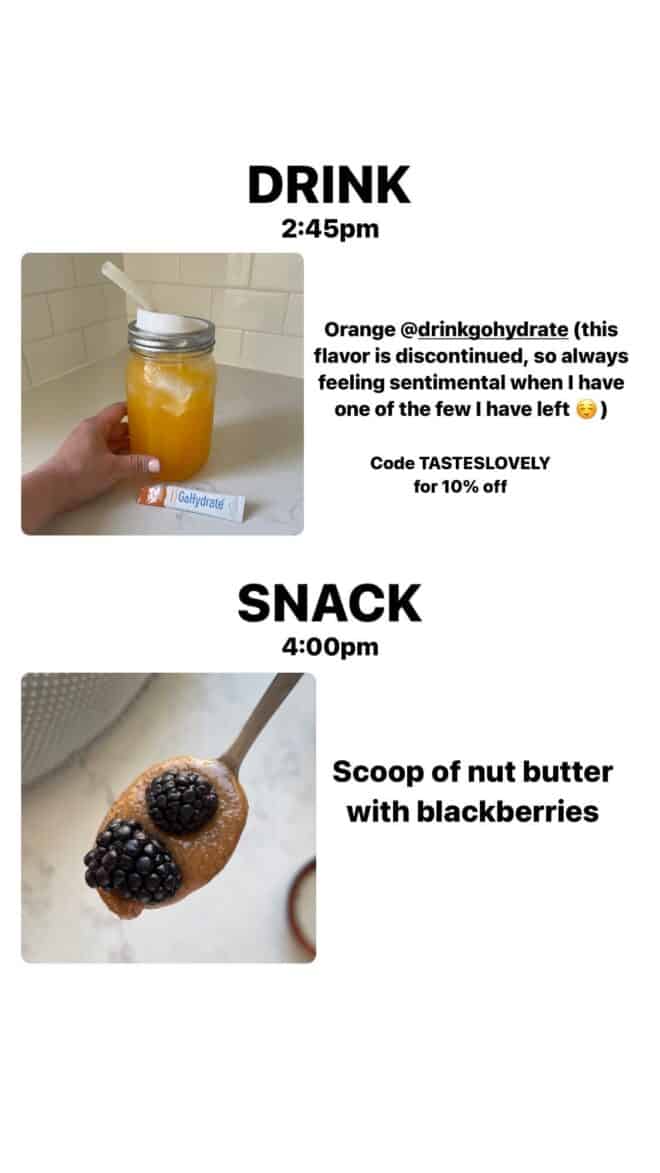 GoHydrate, Nut Butter, Blackberries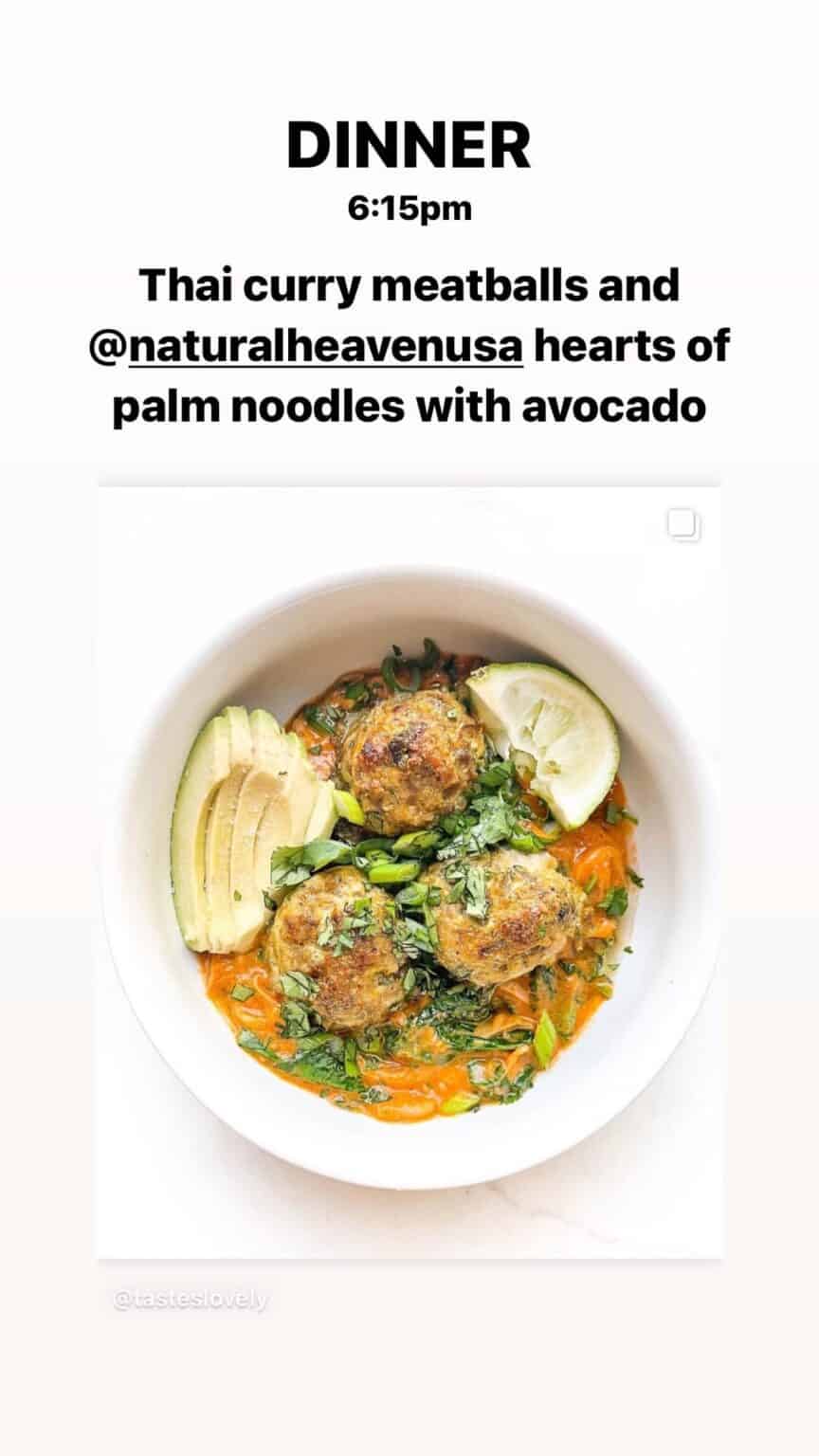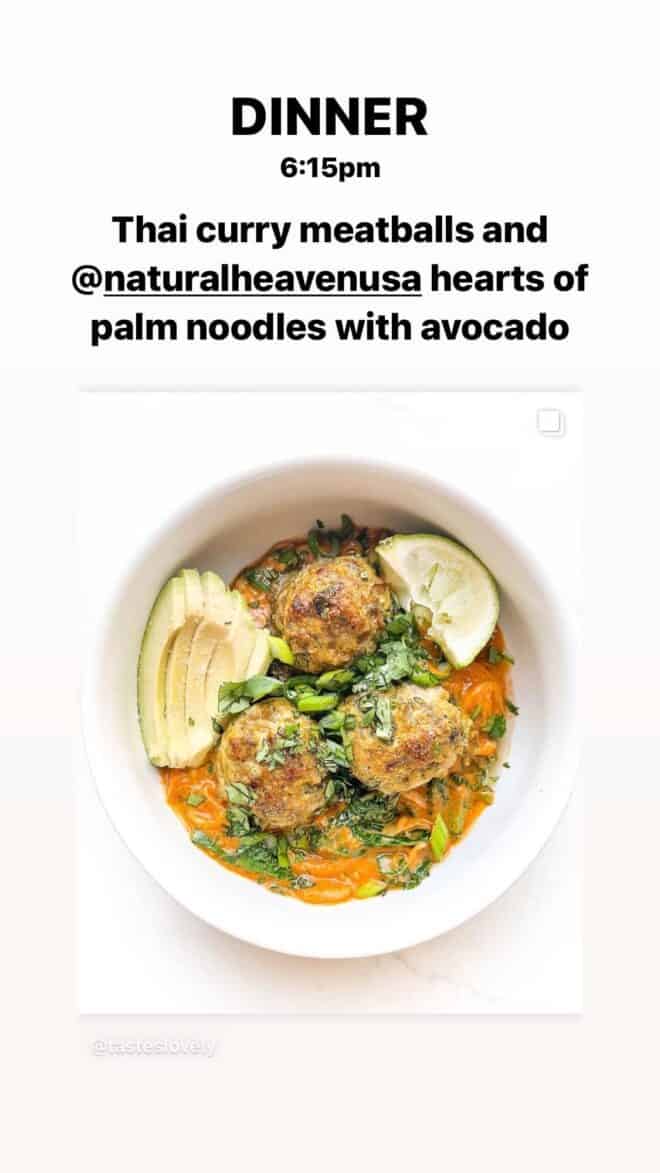 Thai Curry Meatballs, Hearts of Palm, Avocado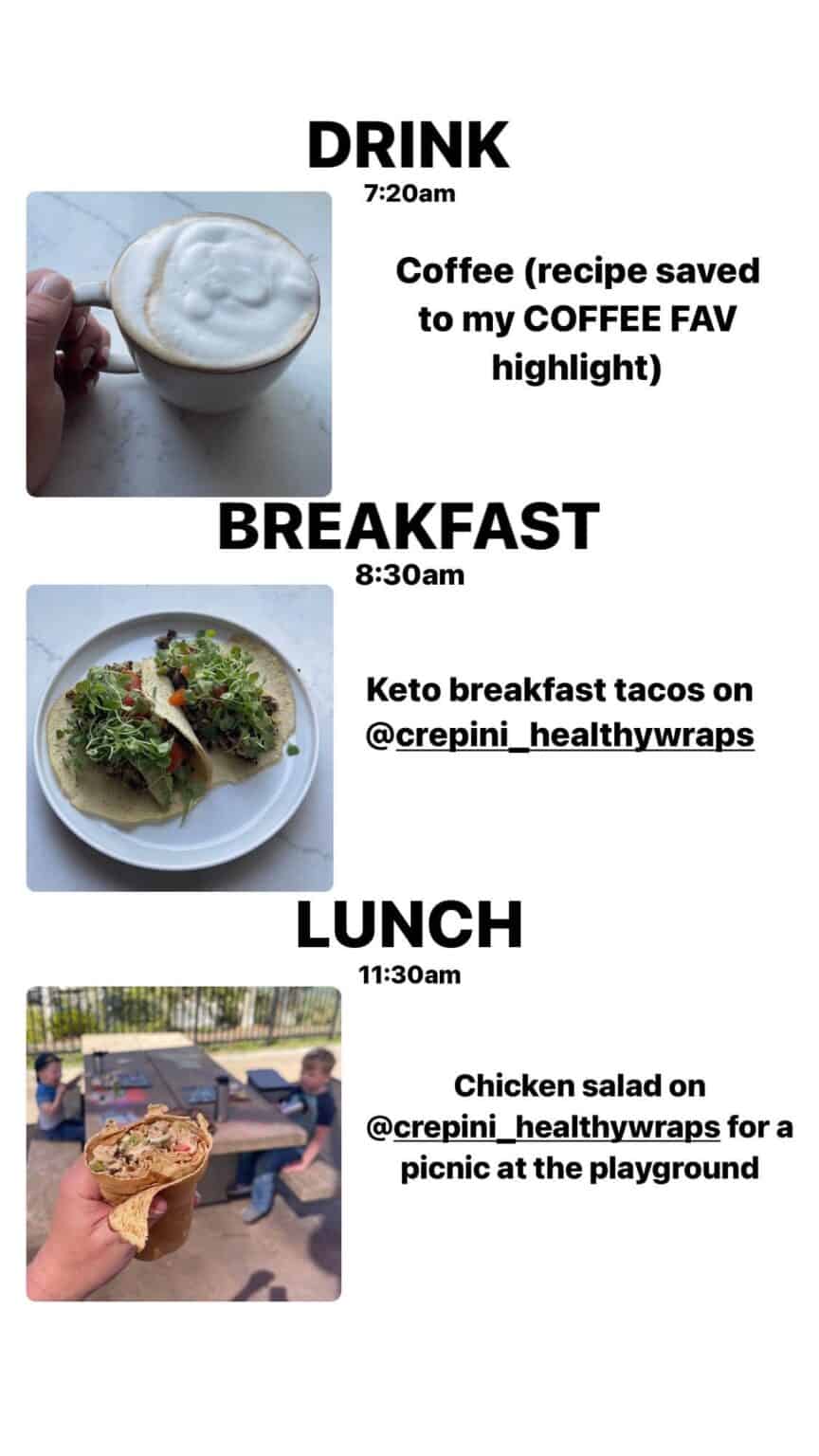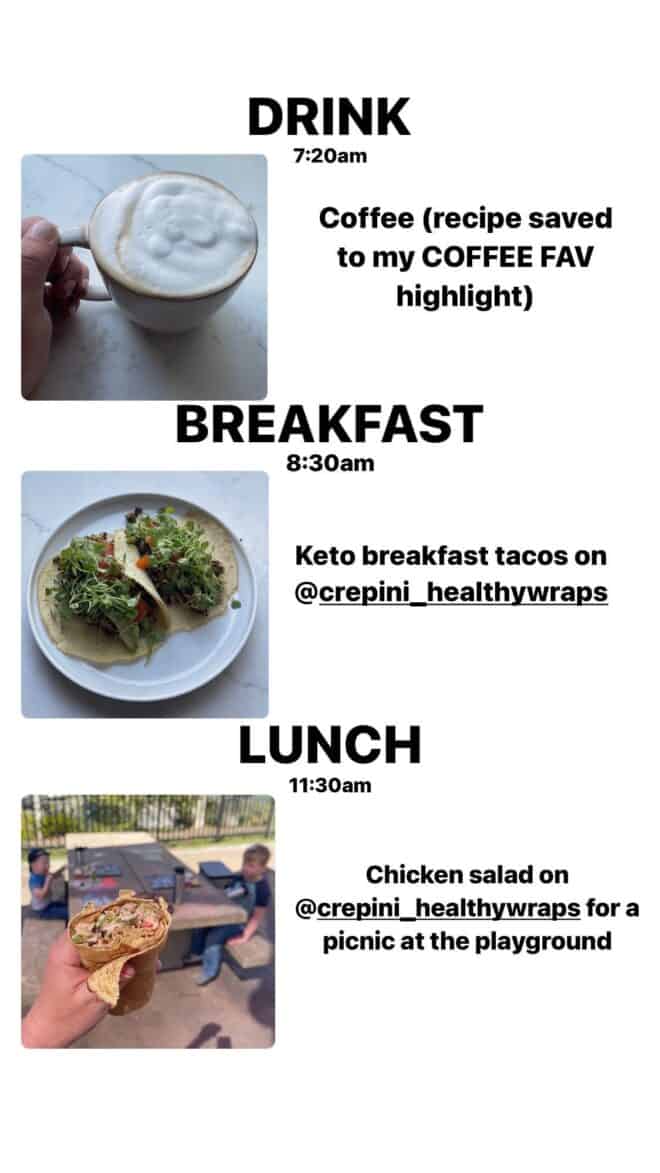 Keto Latte, Keto Breakfast Tacos, Chicken Salad Wrap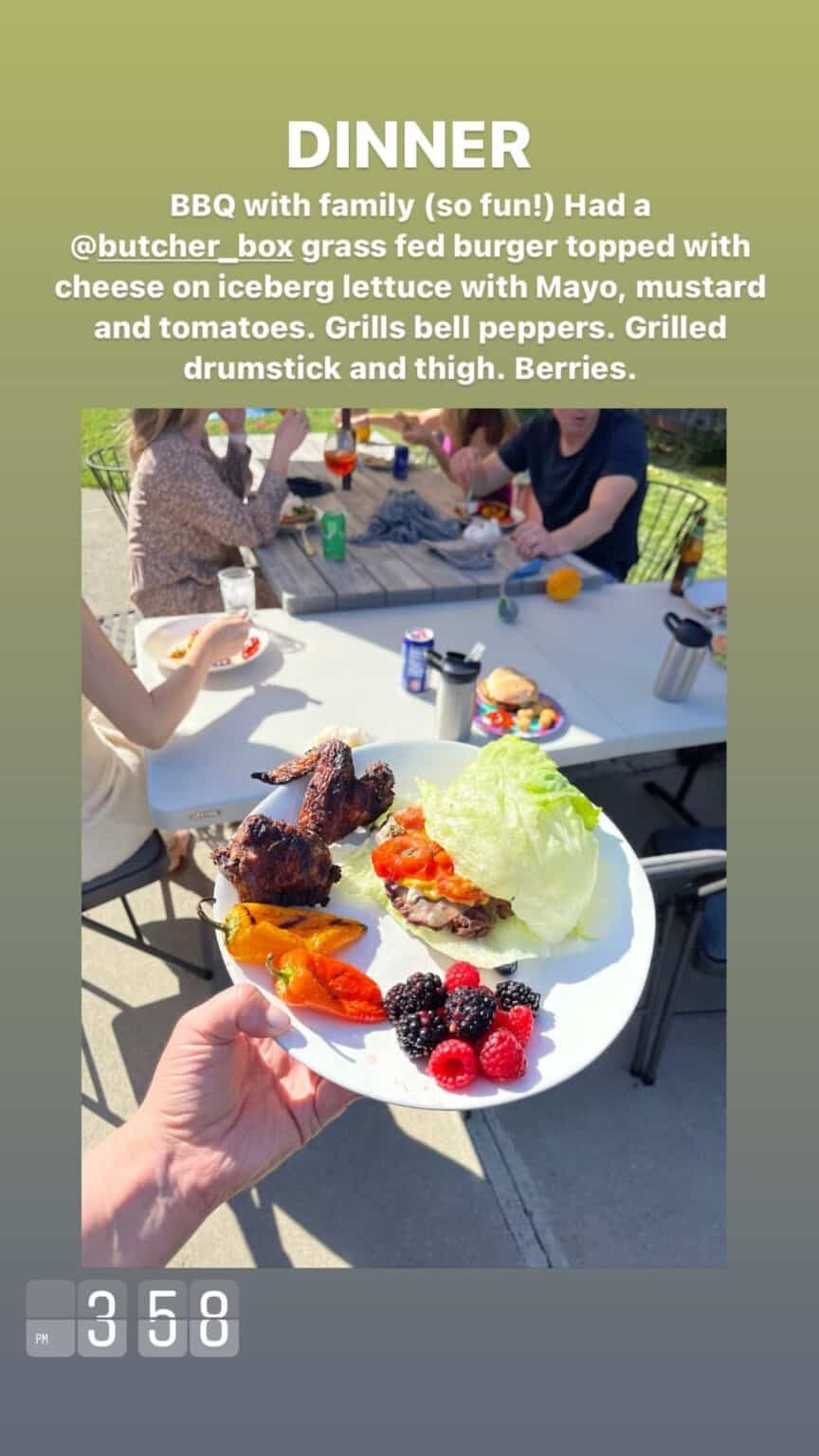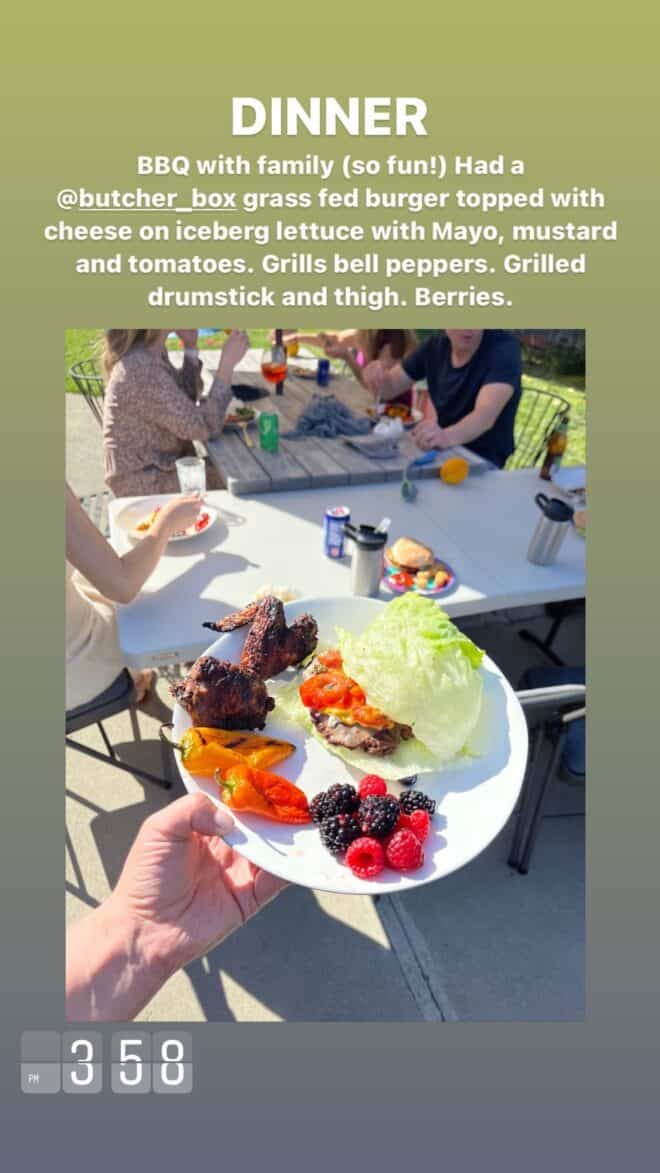 Cheeseburger on Lettuce, Grilled Chicken, Grilled Bell Peppers, Berries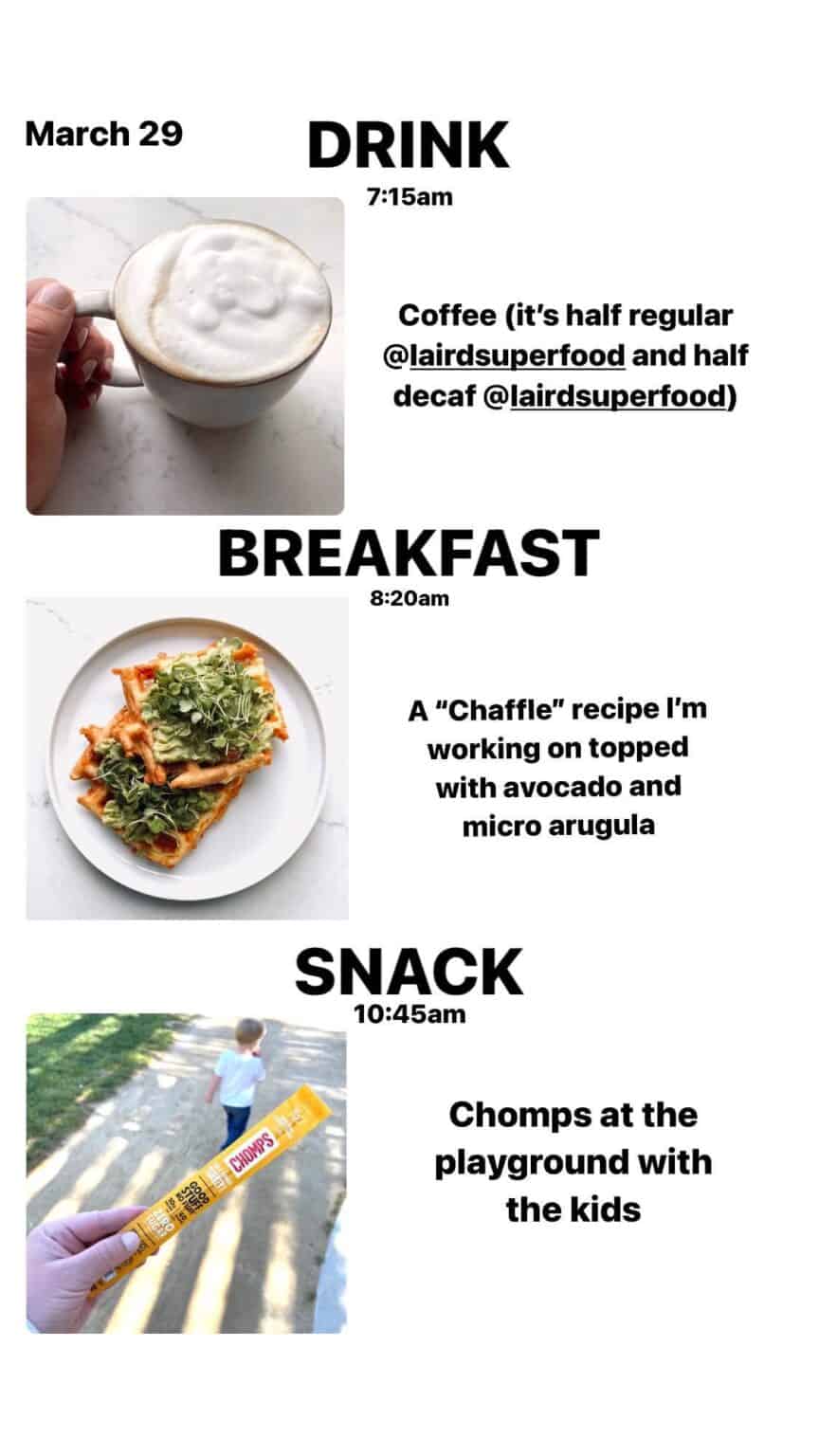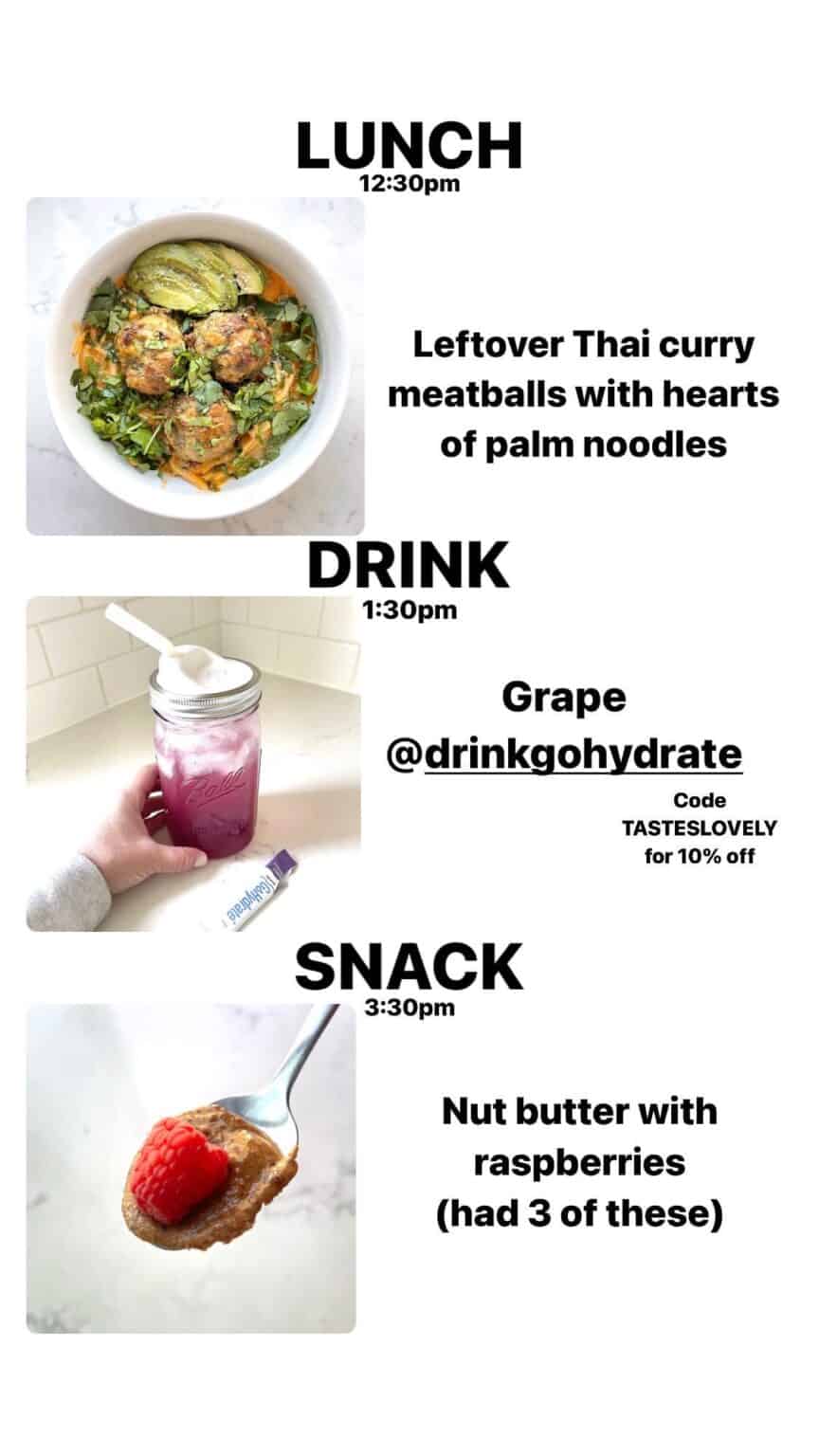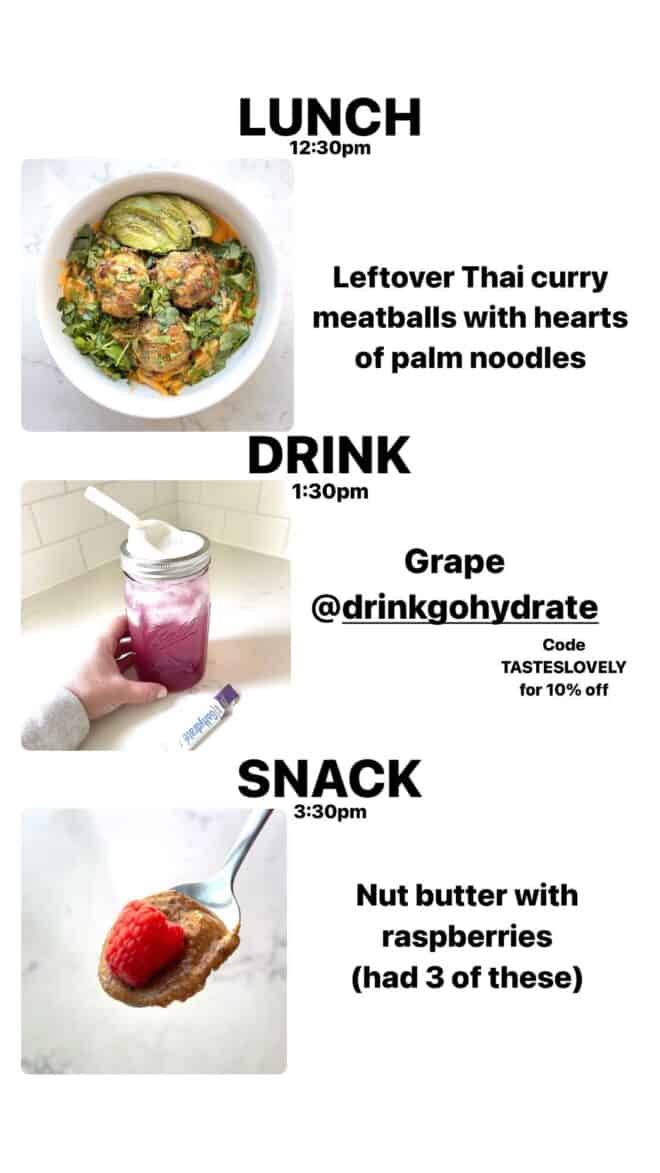 Thai Curry Meatballs, GoHydrate, Nut Butter, Berries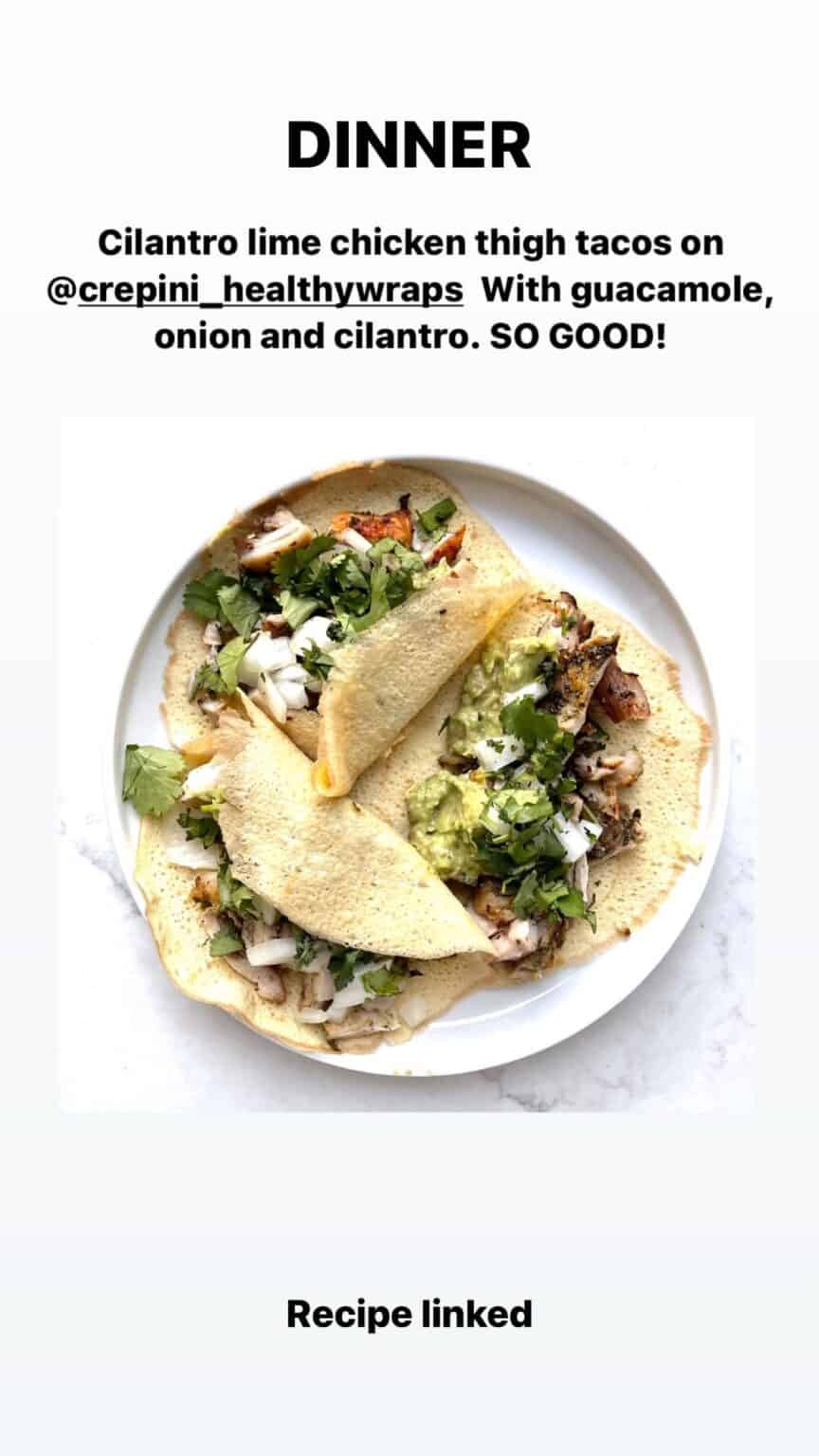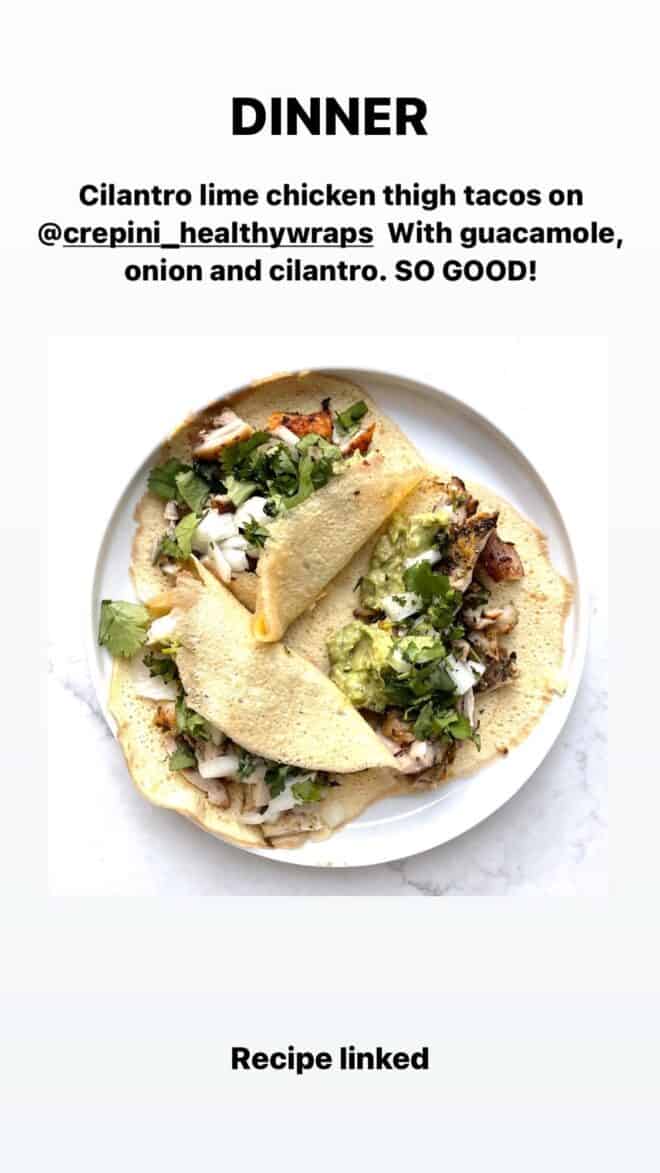 Cilantro Lime Chicken Thigh Tacos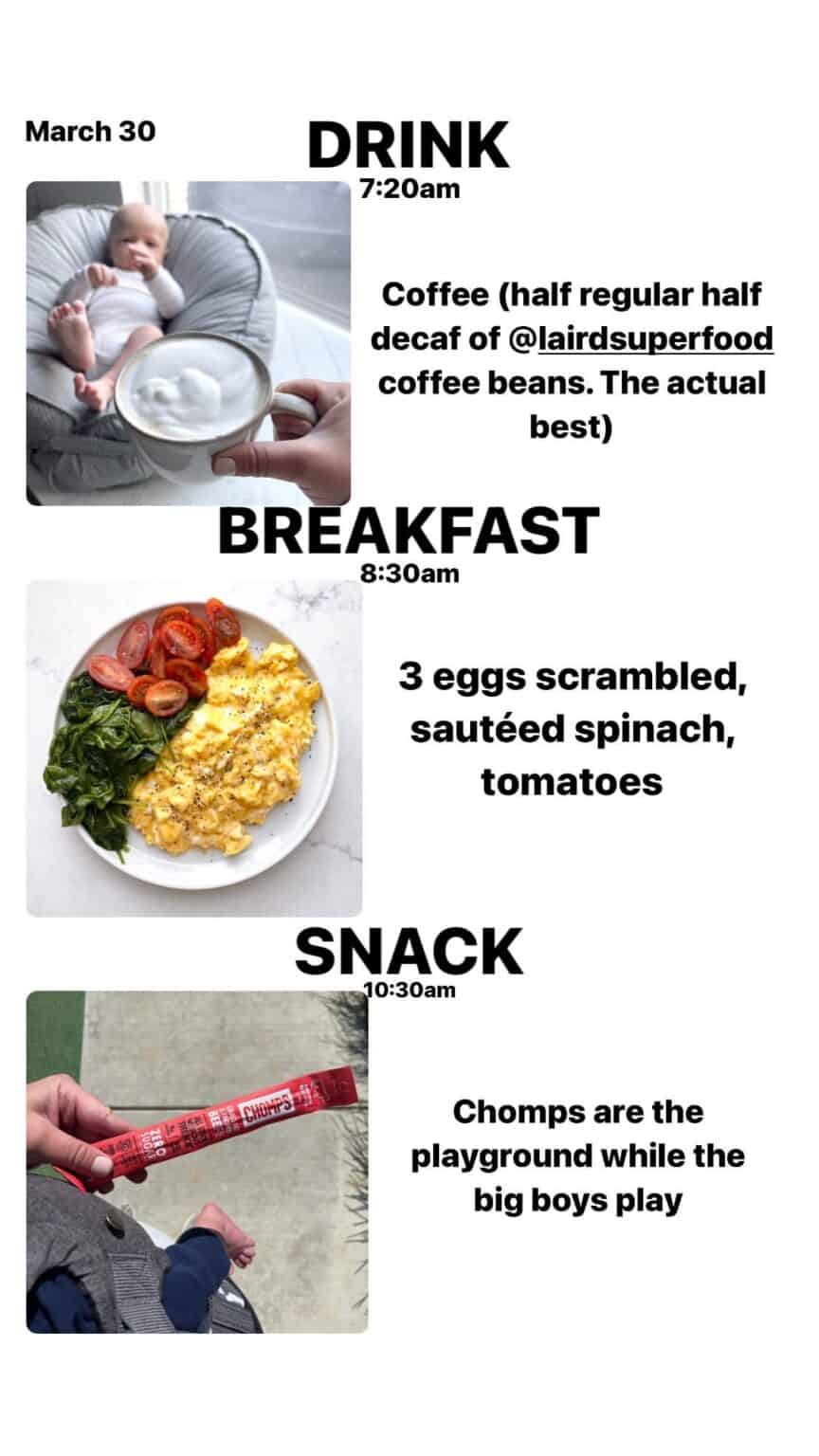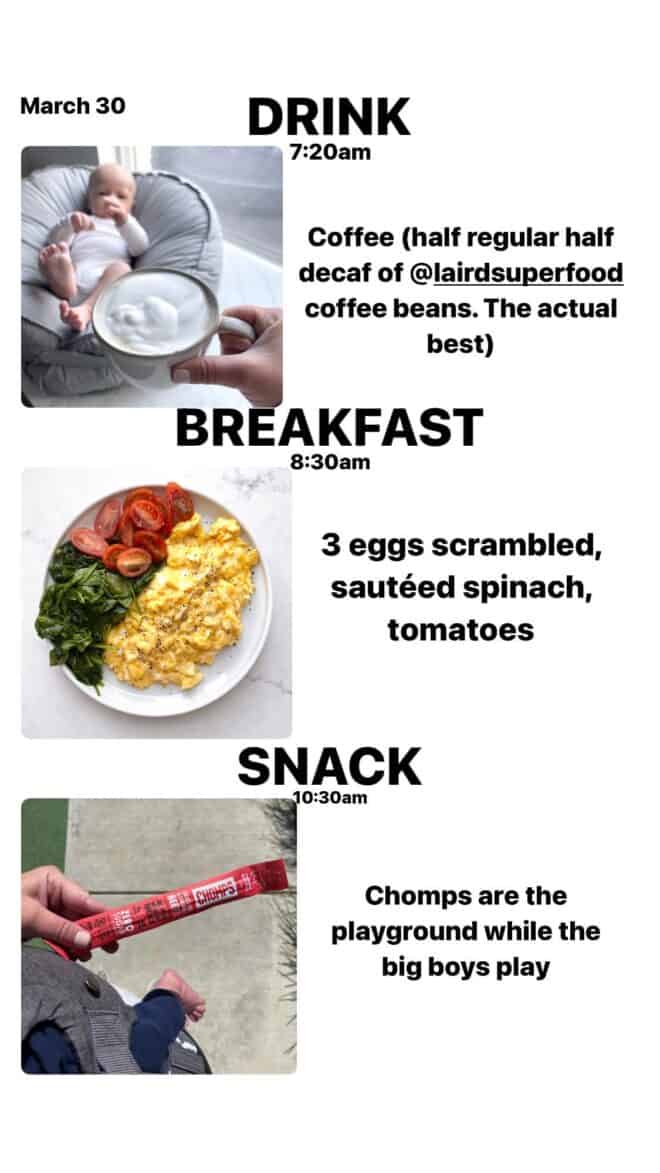 Keto Latte, Scrambled Eggs, Sauteed Spinach, Tomatoes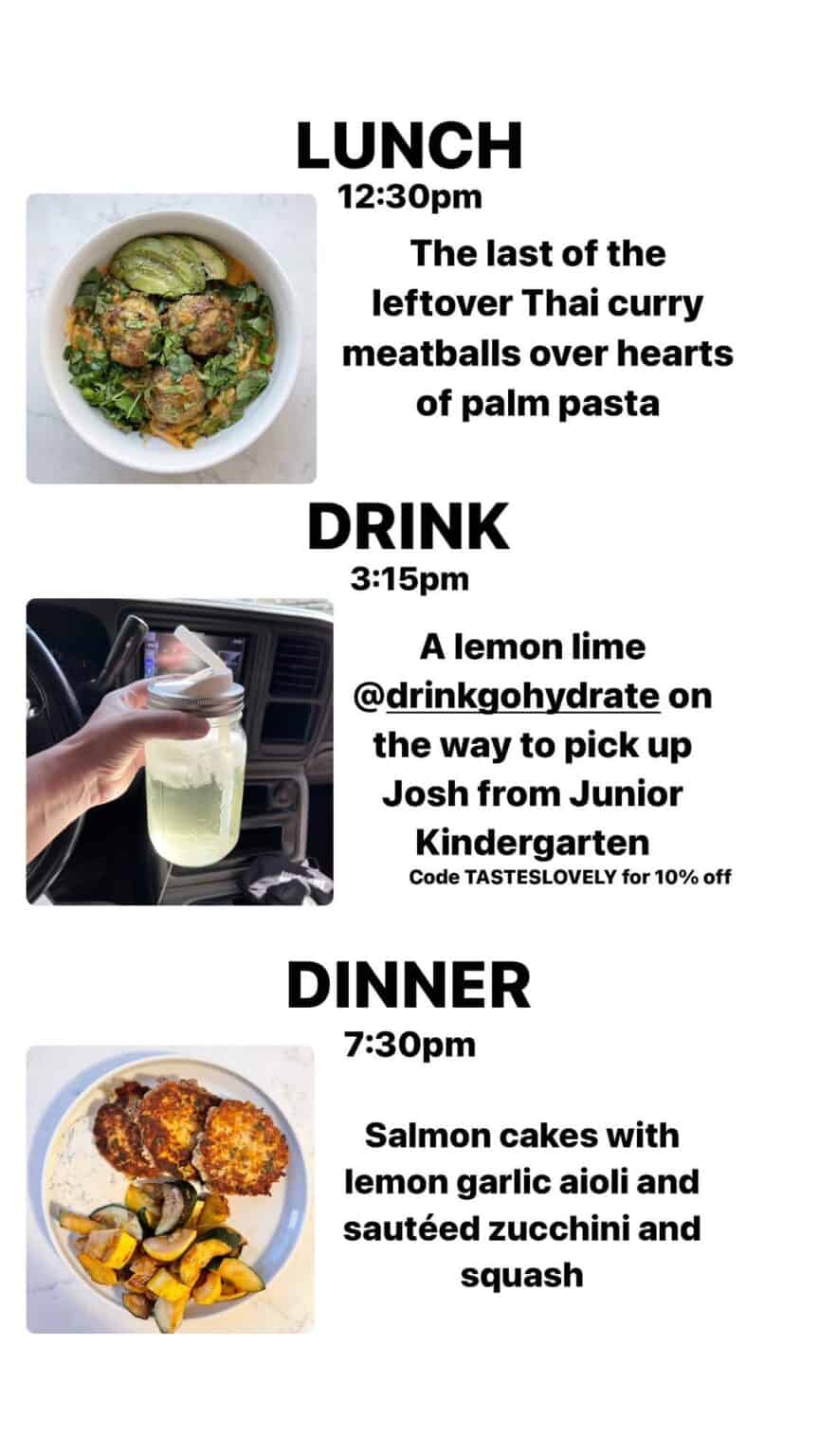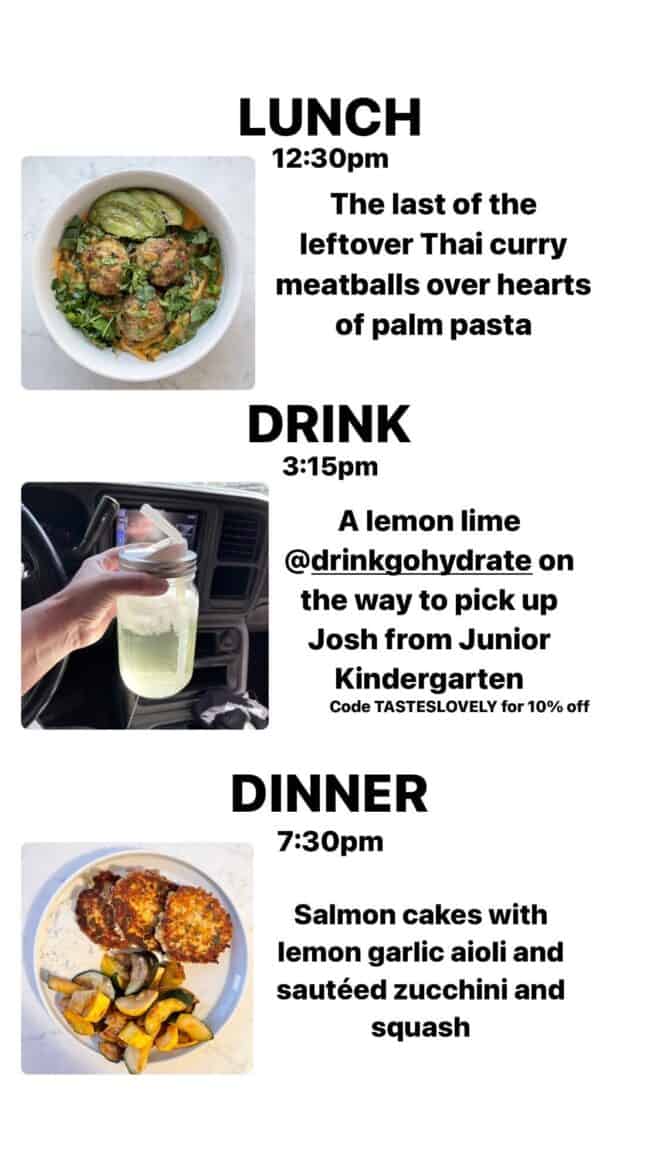 Thai Curry Meatballs, Hearts of Palm, GoHydrate, Salmon Cakes with Lemon Garlic Aioli, Sauteed Zucchini and Squash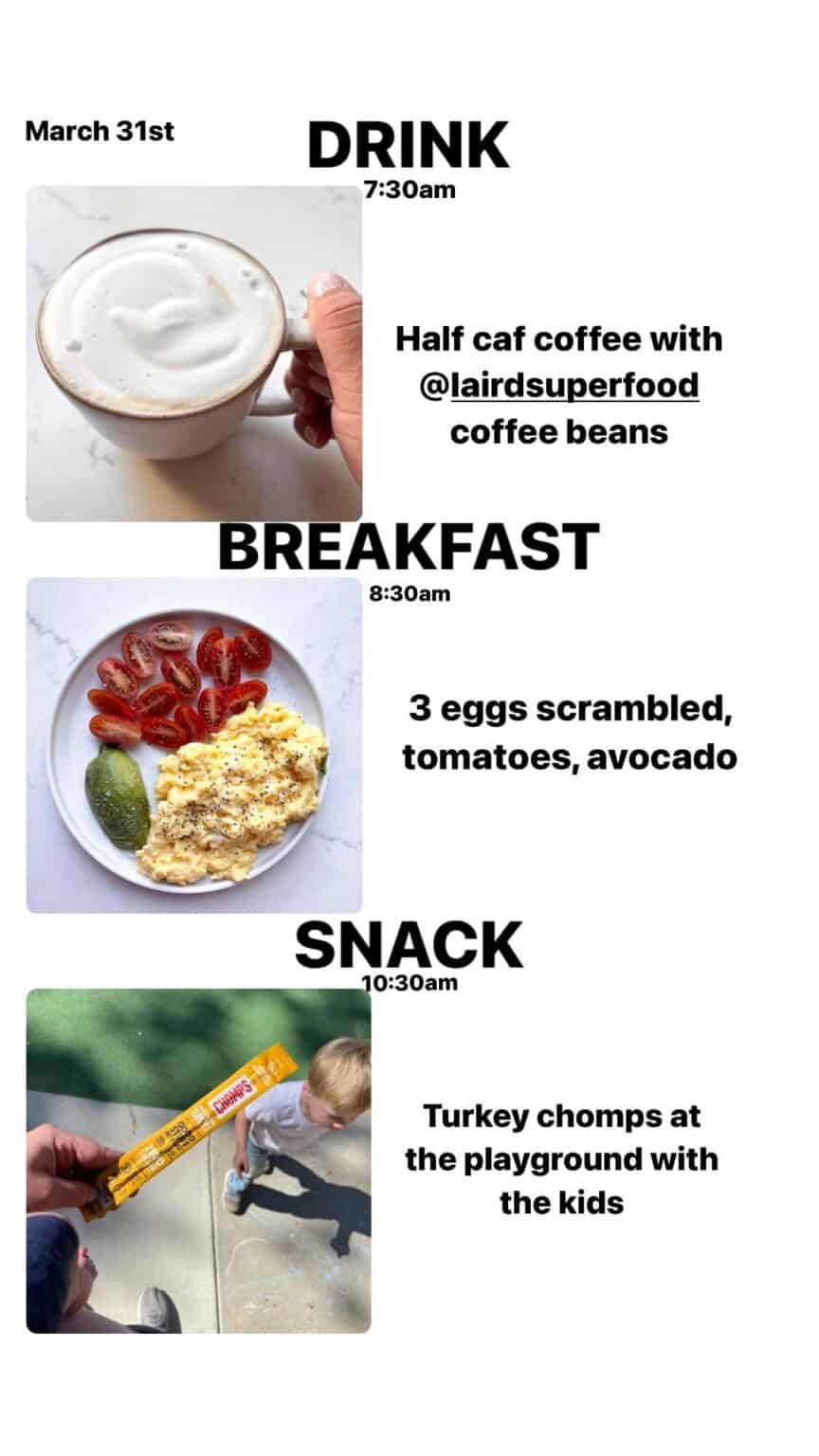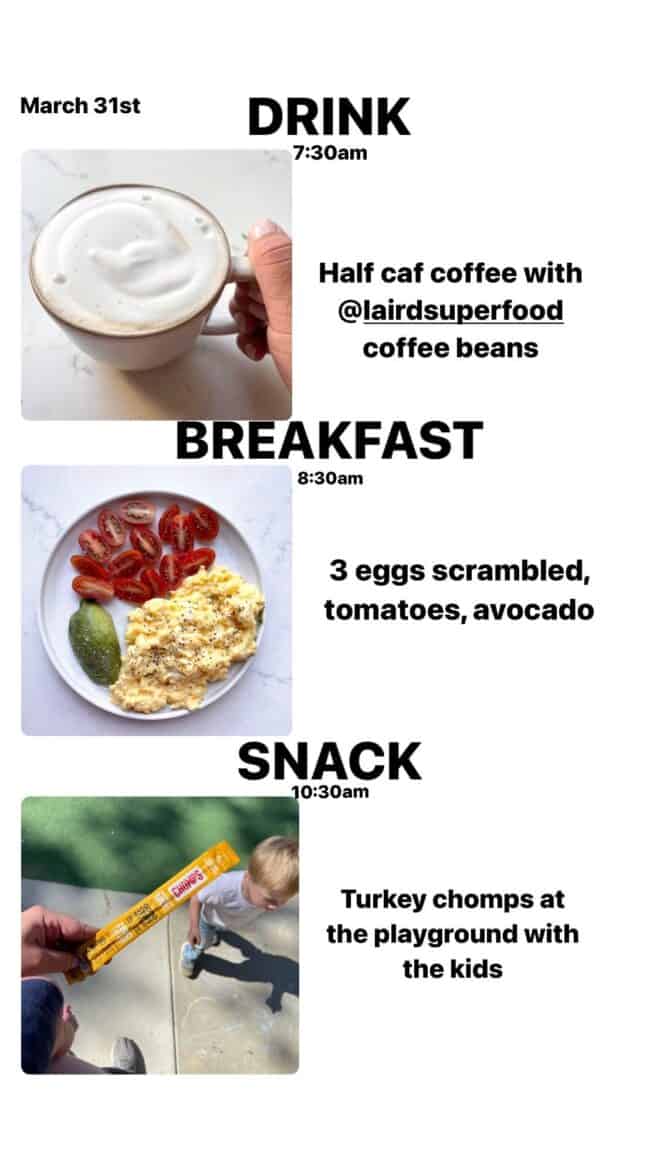 Keto Latte, Scrambled Eggs, Avocado, Sauteed Spinach, Chomps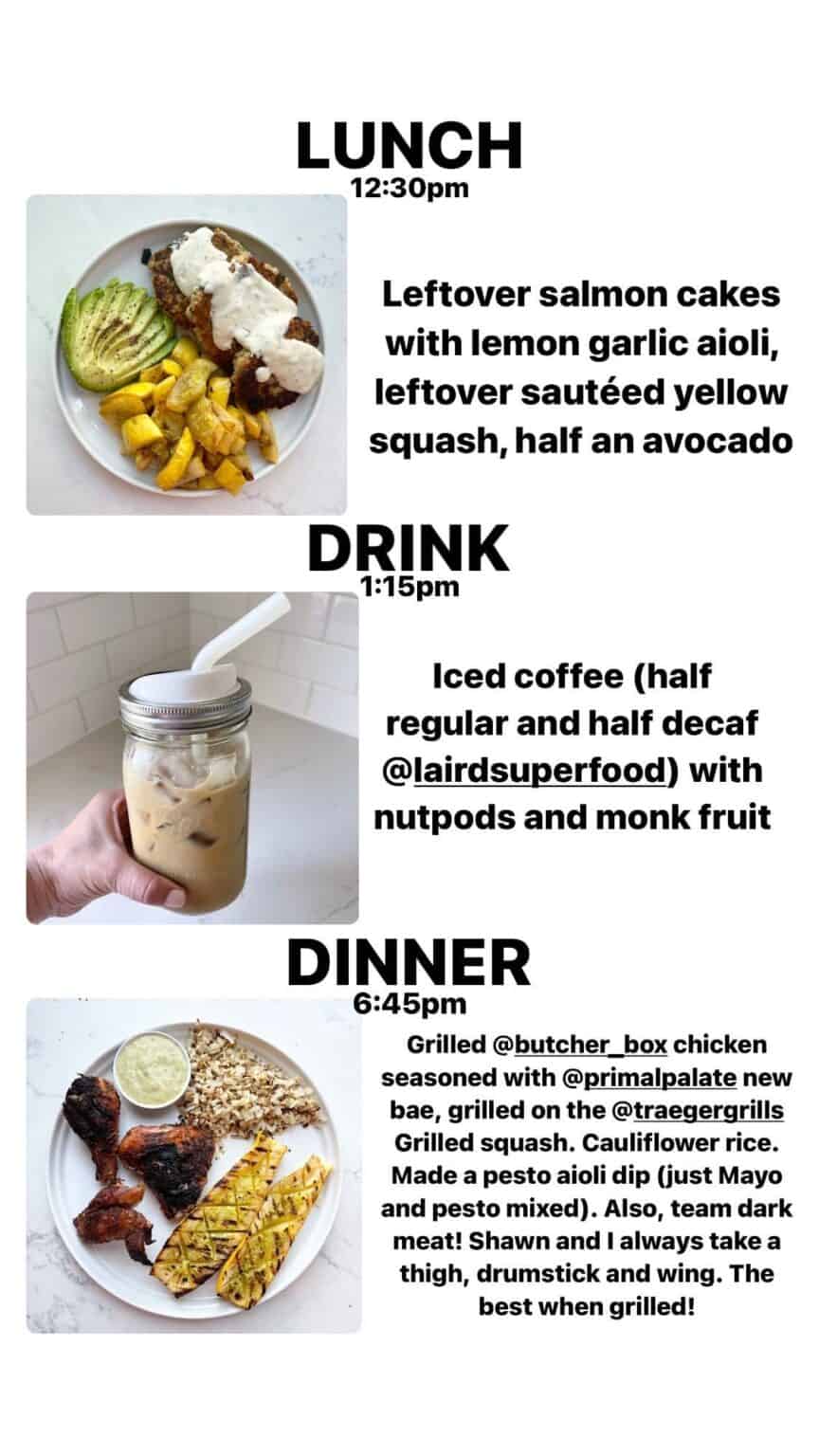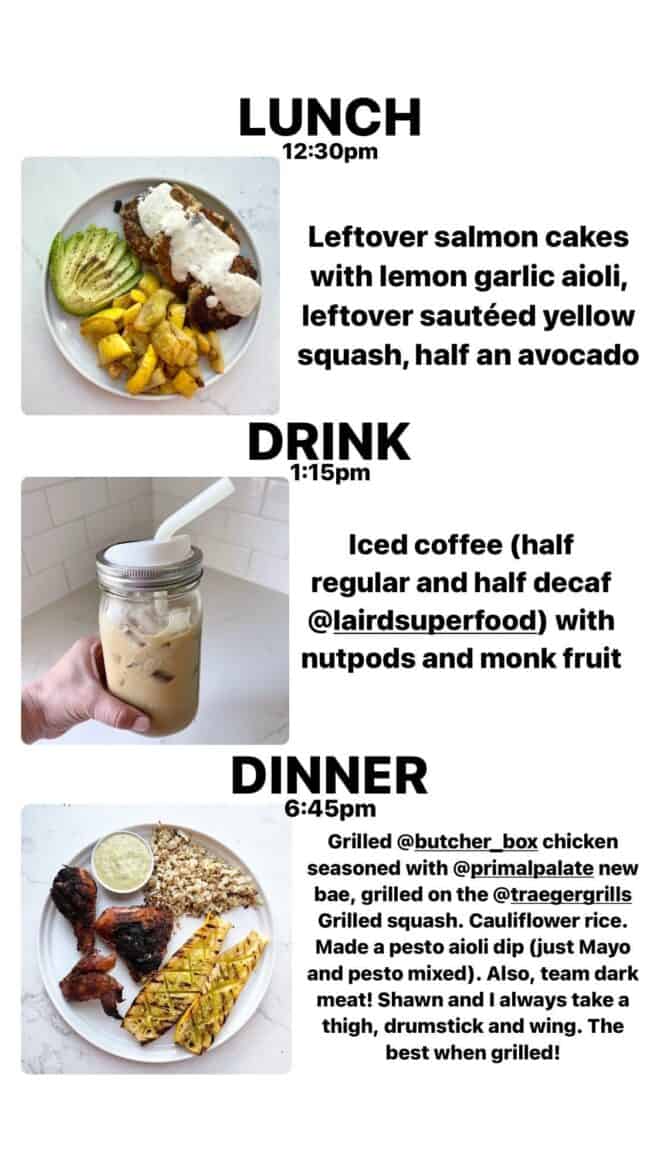 Salmon Cakes with Lemon Herb Aioli, Sauteed Yellow Squash, Avocado