House Tour of our 700 Sq Ft Tiny Home
We live in an itty bitty house, and love it! Everyone is always fascinated when they learn about how small our house is for our family of 4. Our home is 700 square feet, and we're able to fit everything we need. We've come up with some very clever storage and organization solutions.
It's small on space, but big on love!
Watch Our Tiny Home Tour (8:40 minutes)
Here is where you can watch our tiny home house tour video. I've got so many amazing storage and organization hacks that I can't wait to share with you!
Let me show you around our home! Be sure to watch the video until the end. We got some adorable footage playing with the boys in the backyard with our chickens. Cuteness overload!⁠
Want to see what our house looked like before we redid the floors and counters? Here is a house tour I filmed before the remodel!
Shop Our Tiny Home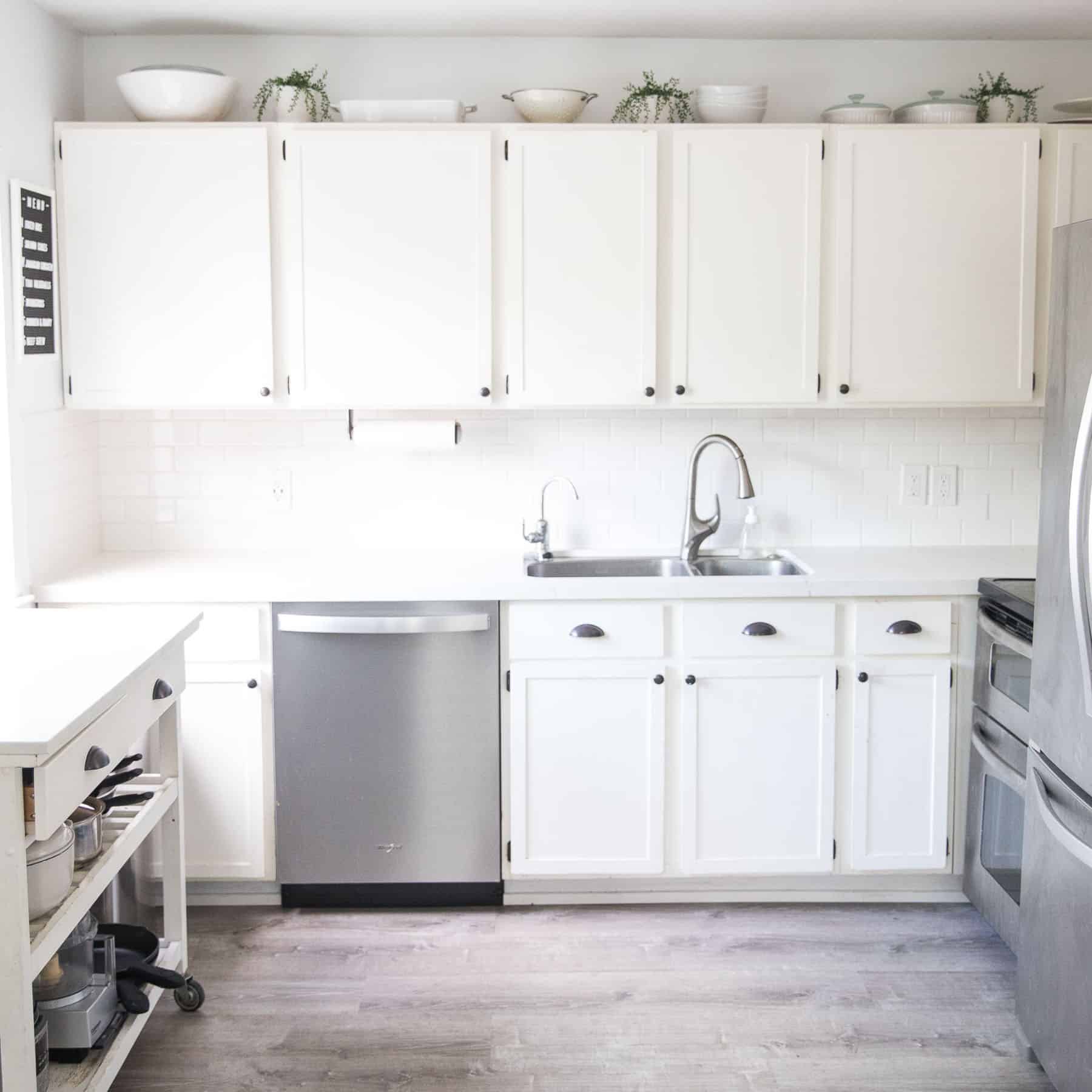 I have a whole post with links to every single thing in our tiny home! Including info on our exact floors, paint colors, furniture, everything!
So be sure to head to this post to shop our tiny house!
Why we Live In A Small House
We live in Danville, CA in the Bay Area. It is so nice here, and also so expensive compared to other parts of the country. We want to stay in Danville, since that is where are families are and we love our town so much. Our dream house is for sure going to be $1 million, but more realistically $1.2-$1.5 million. That's a lot of saving we need to do!
For now, we are living as small as we possibly can and saving every penny for our dream house.
Benefits of Living In A Small House
No exaggeration, I love living in our small house!
I always know where the boys are. They're 1.5 and 4 years old and love exploring. Having a small house makes it so easy to keep an eye on them. Someday we'll need more space as the boys get bigger, but for these little ages it is perfect.
I can vacuum my whole house from 1 outlet.
My sister is our next door neighbor! We share a driveway! This is the second unit on her house that we rent from her. Such a dream living next to my sister!
It prevents us from buying a ton of things we don't need. Since we don't have a lot of space, everything we have is because it is a "need" not a "want".
We've learned to get along so well living small. We're around each other all the time. Kind of impossible to have alone time. Makes you bond and connect way more intensely.
There is no need to shout, if I talk in a normal voice in the front of the house, Shawn can hear me in the back of the house. Ha!
Our heating and cooling bill is super cheap, doesn't take much for this small house!
We're always out exploring the parks and trails and play places in our area! It encourages us to get outside a ton.
We don't have to stress about money because we're living way below our means.
It's fun to dream about what will be next, and the kind of house we'll have someday.
When we do have our dream house, we will appreciate it so so so so much!