Five Things for Friday
1. I've gotten really in to drinking tea, and have 2 cups every morning at work. I wanted to make a cute coffee mug to have, and love my new sharpie monogram mug! I followed this tutorial and it turned out great! Tea's never tasted better than in that cute little mug.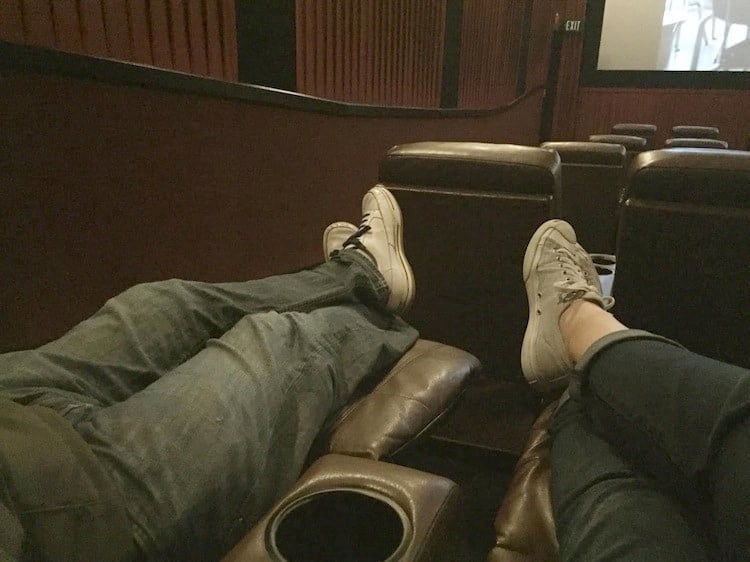 2. We went to the movies on Friday (saw Imitation Game, loved it). Clearly we haven't been to the movies in a while, because when we walked in, the end of each row had these AMAZING lounger seats! They're like 2 connected leather lazy boy chairs, but better! They fully recline, are extra wide, and had a drink holder and a snack holder. I didn't know a chair could get me so excited. There are only 5 sets of these per theater, so now we know we need to get there early to watch movies in ultimate luxury!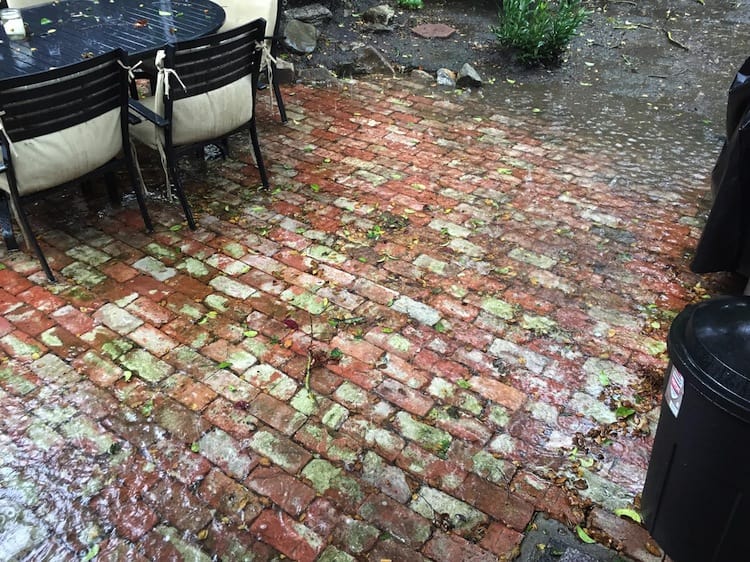 3. Over the weekend, it poured rain for 3 days straight. This is kind of a big deal for this California girl. It actually felt like winter around here. All the rain made it pretty obvious we didn't lay our brick patio very level. Just look at that gigantic puddle!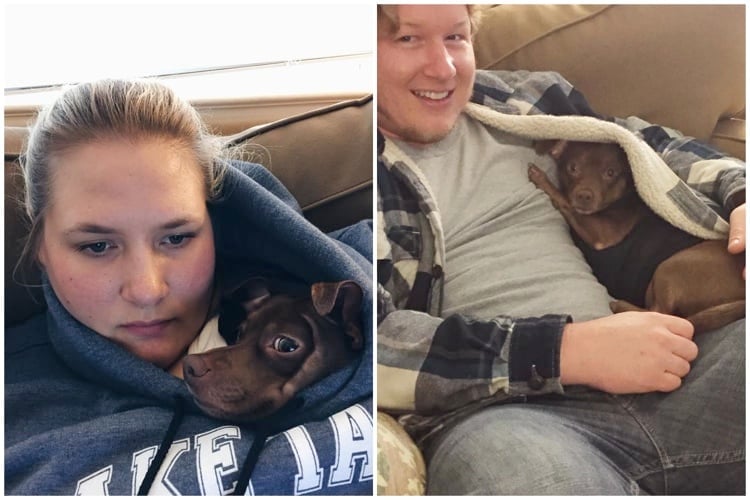 4. All the rain left our littlest dog Max feeling very cold. We already have a vest for him to keep him warm, but he needed extra warmth this week. Whenever I sit down on the couch, he will scratch at my arm until I tuck him up into my sweatshirt. He's like a little kangaroo baby. If he hears a noise, he'll pop his head out through the sweatshirt hole. It's really funny. When I got up to cook dinner, he went straight to Shawn and slipped inside his flannel jacket. He is just so cute!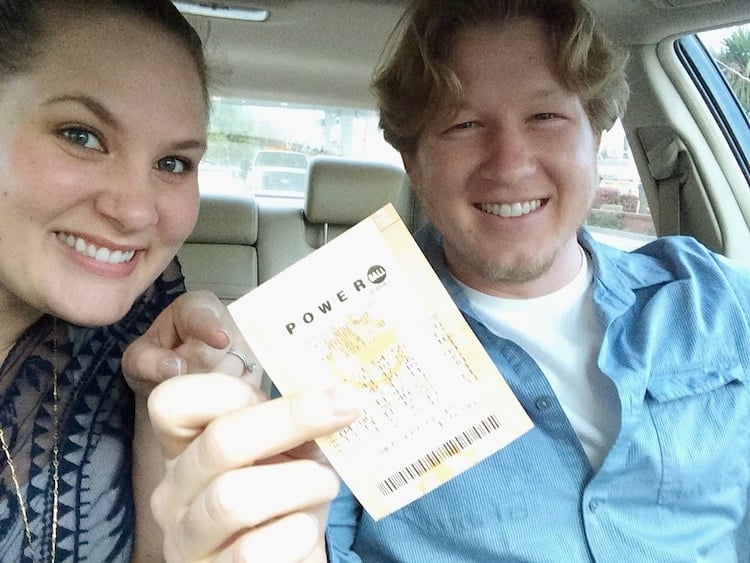 5. The California Lottery had built up a jackpot of $500 million this week! Shawn and I went to buy a ticket for fun, and there was a line of 5 other people doing the same. This picture would have been very famous if we had one. Sadly, we did not. But no one else hit the big jackpot either. My sister hit 2 numbers and a power ball! That's a whopping $7! She's basically rich now.
Have a great 3 day weekend friends!