Arugula Salad With My Favorite Balsamic Vinaigrette
This salad proves that sometimes simpler is better.
We just booked our 11th wedding we'll be filming this summer! Woo hoo! I cannot tell you how excited I am that we have so many clients already. We've yet to spend 1 cent on advertising. Which is pretty wonderful given that we only have 2 wedding short films in our portfolio from last fall. Shawn is so unbelievably talented at filming and editing, and it really shows in the first 2 wedding short films he's made. Luckily he's a great teacher and is helping me become an expert too. We're going to have lots of fun filming side by side all summer.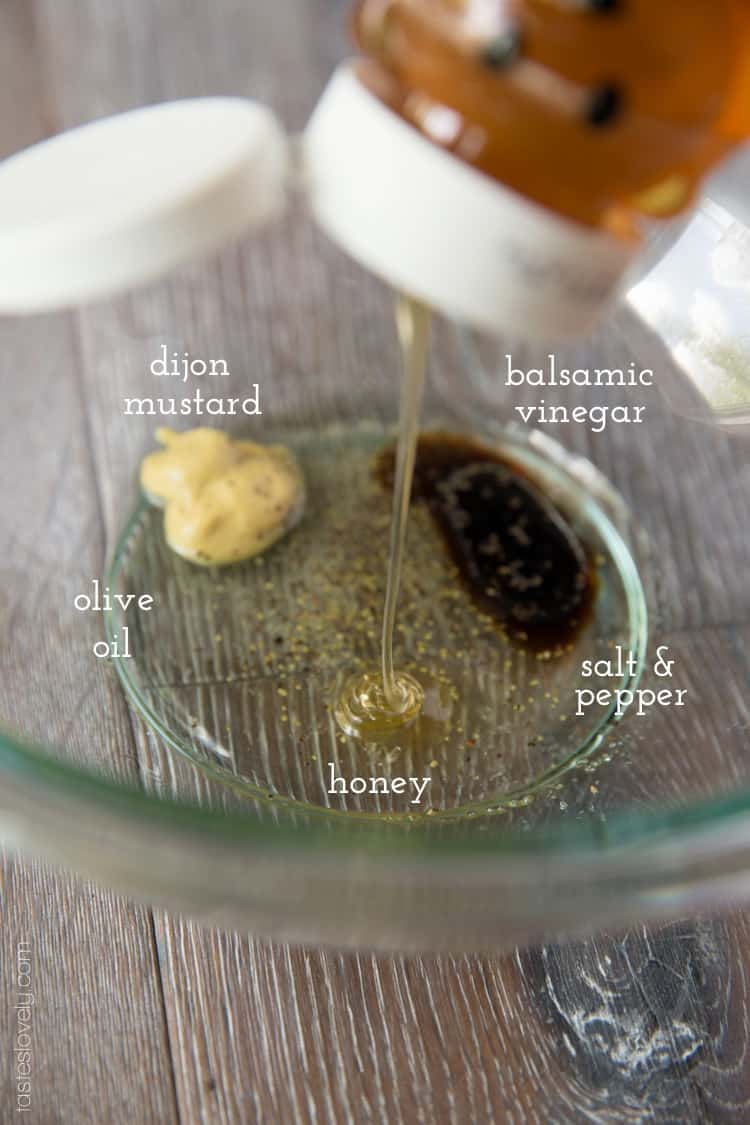 But 11 weddings means we only have a few free weekends left this summer. I am starting to mentally prepare myself to not get overwhelmed with all the packed weekends. But you won't hear me complaining! I'll take all the gigs we can get. We gotta pay for all those expensive cameras and sound equipment somehow! *wink*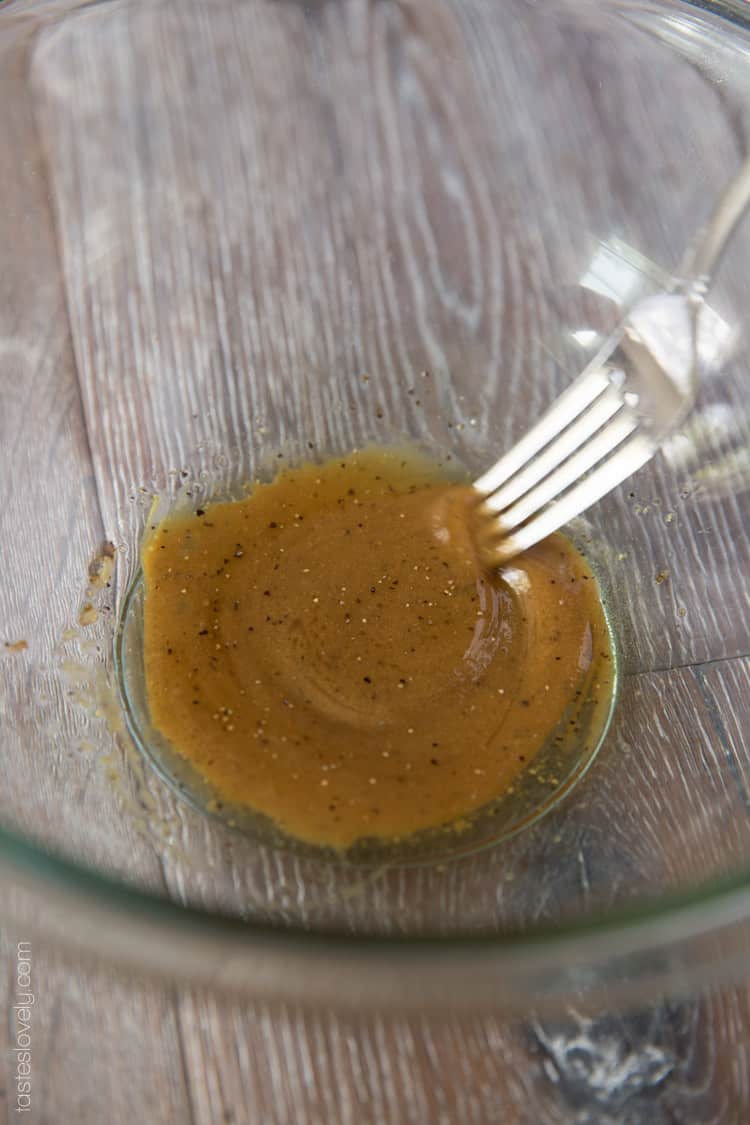 Busy times like that are the reason I love this simple arugula salad. I am not lying when I say I make this at least 3 times a week. It is the perfect side dish to almost everything I make for dinner. Great alongside grilled meat, burgers, and I especially love it on top of pizza.
I make it with my go-to balsamic vinaigrette, which is the only vinaigrette dressing you need. I used to be a crazy girl and buy my balsamic vinaigrette in college (say what?). But after a friend made this for me I have been using this dressing and making my own ever since. It tastes WAY better than the bottled stuff, and is the perfect compliment to the peppery arugula.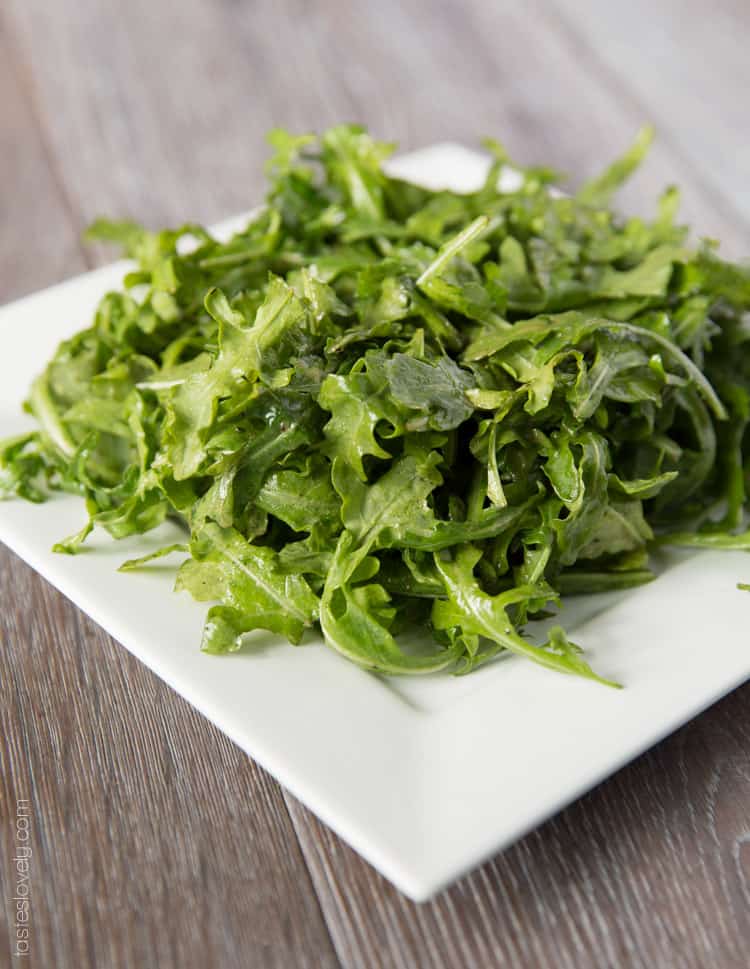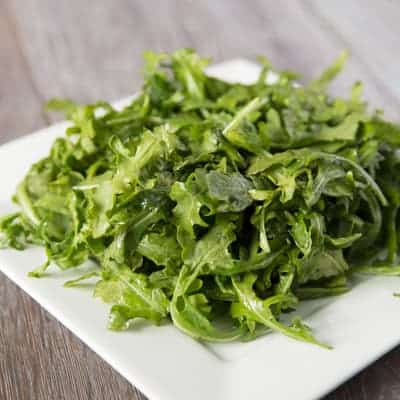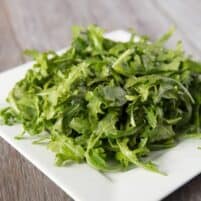 Arugula Salad With My Favorite Balsamic Vinaigrette
This is a simple and delicious salad using peppery arugula and a balsamic vinaigrette that tastes way better than bottled dressing!
Ingredients
4

ounces

baby arugula

2

tablespoons

olive oil

1

teaspoon

dijon mustard

1

teaspoon

balsamic vinegar

1

teaspoon

honey

pinch

of salt & pepper
Instructions
Make the vinaigrette by combining the olive oil, mustard, balsamic vinegar, honey, salt & pepper in the bottom of your salad bowl. Stir to combine.

Add in the arugula and toss to combine.
Calories:
139
,
Total Carbs:
3.8
g
,
Protein:
0.4
g
,
Fat:
14.4
g
,
Fiber:
0.2
g
,
Net Carbs:
4
g
Did you make this recipe?
Please Leave a comment and give this recipe a rating!