Five Things for Friday
I'm starting a new weekly series called Five Things for Friday! It will be a fun recap of my favorite things that happened over the past week. A little this and a little that. I'll be filing them in my new Table Scraps section, that will include all non-food related posts. Enjoy : )

1. BIG news. We've added a new little furry guy to our family! Meet Max.
We found this little redhead last Sunday wandering across the freeway on-ramp. My sister spotted him, pulled the car over, and he ran right into her arms. It was so sweet! He didn't have any tags, no microchip, and hadn't been fixed yet. We put up posters to see if we could find the owners but got no responders. We've fallen in love with him, and he is here to stay. He's been such a good boy. Hasn't had any accidents in the house yet, and Lou and Jake are finally warming up to him. One step closer to having a dog in each color. Just kidding. Kind of.
He definitely has a bit more energy than the others. Trying to take this picture was nearly impossible because one of these three did not want to cooperate. Can you guess who it was?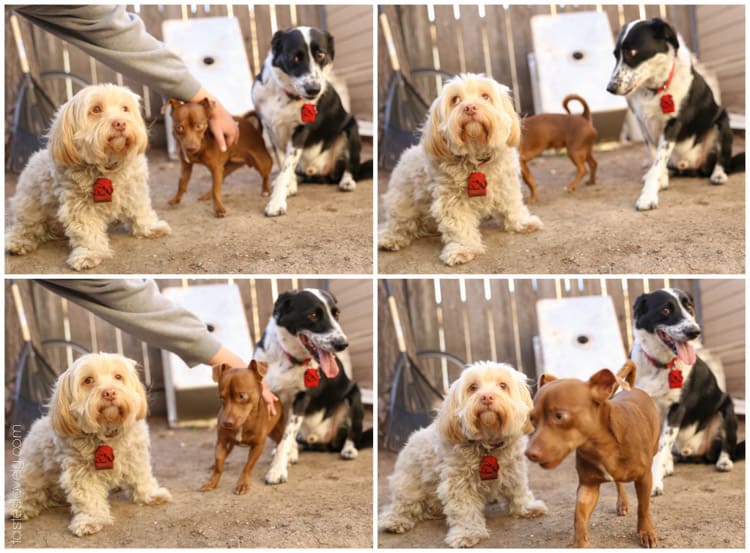 2. I am SO excited that Girls is back! I love love love that show in a major way. You can imagine how excited I was when I saw there were 2 episodes back to back. *happy dance* And that confrontation in the first 5 minutes of episode 1? Amazing! Also, are you guys watching Downton Abbey? So upset about what happened last week! Of all people too. Horrible!
3. Glad my sister sent me this funny video of the dog who doesn't want to go in his kennel because I cannot stop watching it. Gosh I love dogs. Guess that can explain why we have 3 now…While we're talking internet funnies, Shawn and I were laughing out loud reading these mean notes kids wrote. I especially loved #5. I can think of many times I would have liked to say that as my apology.
4. If you follow me on Instagram, you saw this picture of what my husband did to my box of Joe's O's cereal. I didn't notice it until I got to work. Had myself a nice little laugh at 7am when I was pouring myself a bowl. Shawn sure knows how to crack me up. The poor guy has been sick for like 2 weeks. Even worse is he's been taking Nyquil before bed and has been snoring like a grizzly bear. I swear Nyquil puts him in a coma. It's insane.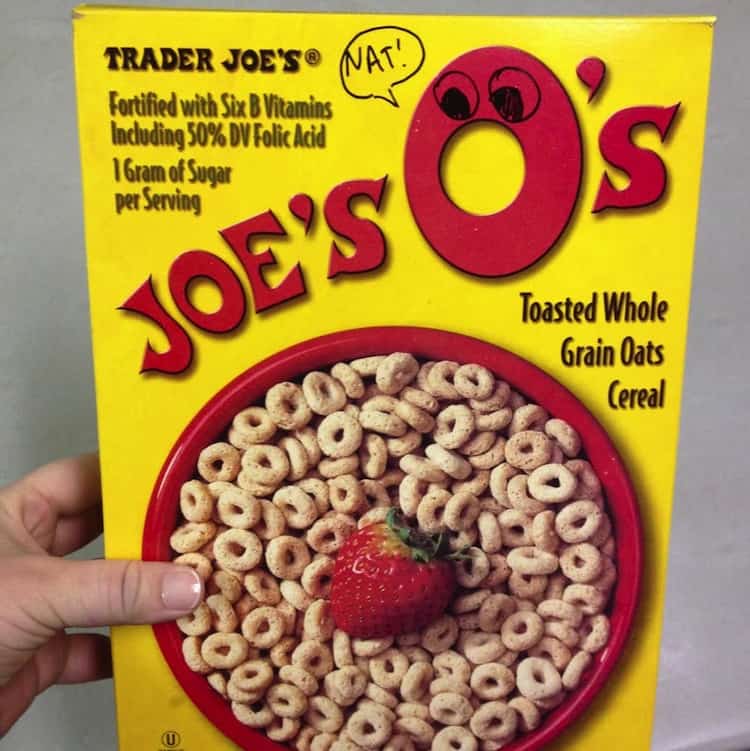 5. Award ceremony season is here! Had a great time watching the Golden Globes on Sunday. Loved Amy Adam & Jennifer Lawrence's acceptance speeches. And hurray Bryan Cranston & Breaking Bad won! I already miss that show. Of course I was too excited when Leo won. But Best Actor in a Comedy or musical? I would not categorize Wolf of Wallstreet a comedy or a musical. But hey, a win is a win. Couldn't wait for Oscar nominations to come out yesterday. I was very happy to see Leo nominated for Best Actor. I hope this is his year. I love him.
Happy Friday friends!