Five Things for Friday
1. On Saturday we rode our bikes down to the Farmer's Market in town so I can get more practice shooting in manual mode in all different kinds of lighting scenarios. Shooting still food in a controlled environment now seems like a piece of cake! It's so tricky adjusting all your settings on the fly, but when you finally get the shot right you feel like a genius. Shawn is much better at it than me, and he's slowly teaching me the ropes. He'll say, "Ok, go photograph those carrots that are in the full shade. Ok, now go shoot those flowers that are in the full sun. Ok, now try and get a picture of that waving flag. Don't forget to adjust the shutter speed!" It's like fire drills for photography, but it's been really helpful. These carrots are one of my favorite shots from the morning. I don't want to tell you how many pictures I had to take to get it right. Ahem…more than 20…ahem.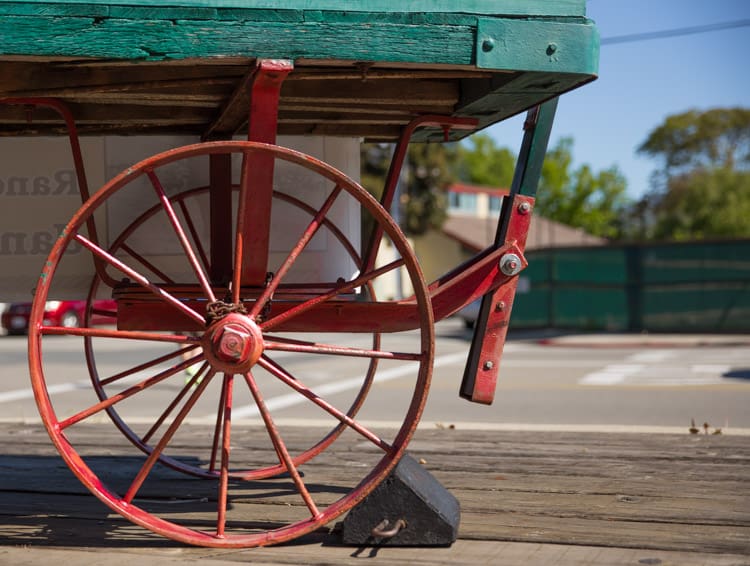 Shawn was slightly impressed with the composition of this picture with the old wagon wheel. Enjoy a good laugh as you picture me laying on my stomach, on the sidewalk, outside the farmers market taking this picture.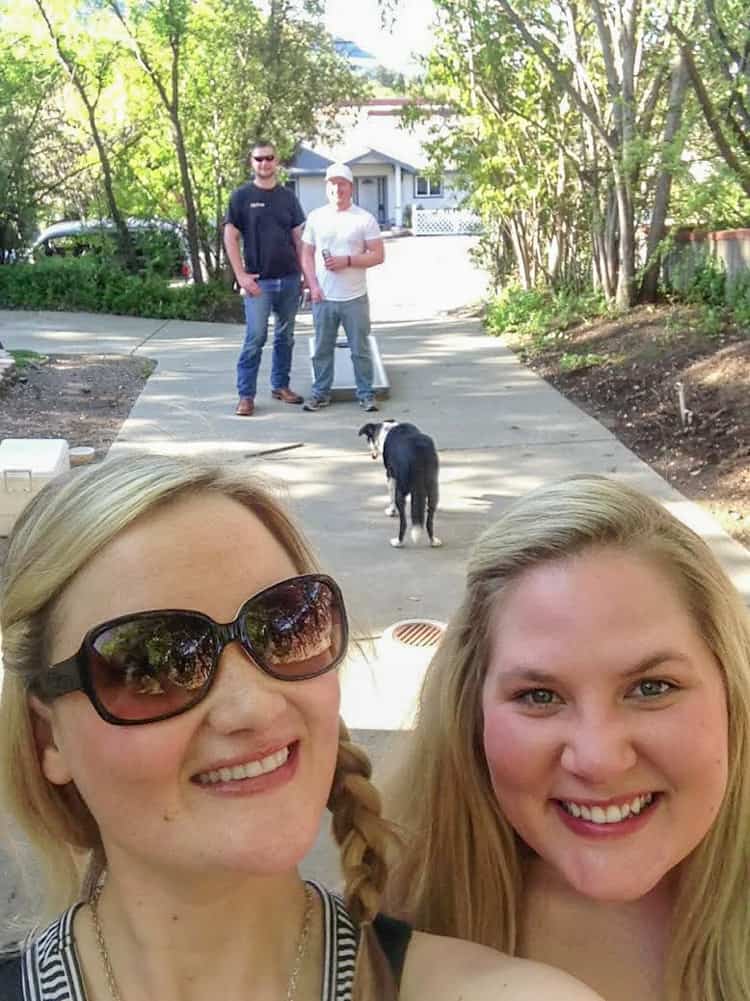 2. Have you ever played cornhole? We're obsessed! Shawn built us a cornhole set that we had set up at our wedding reception. Which turned out to be the best idea ever because we still use that same set all. the. time. We love to get together with my sister Nicole and her husband Ken and play outside while listening to music. Sunday was the first day we've broken it out all year. Now it's really starting to feel like summer!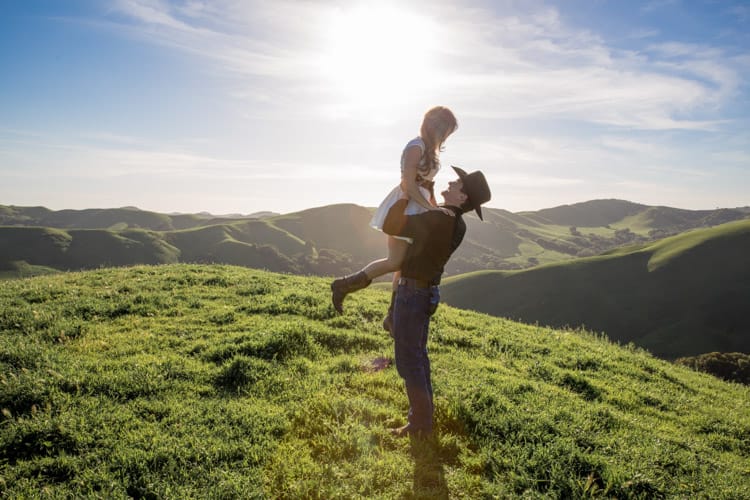 3. Over the weekend we did an engagement shoot for one of the couples whose wedding we're photographing and filming in August. Their family lives on this GORGEOUS ranch, and we got some really beautiful pictures. I think this one might be my favorite. You can see a few more of my favorites that I posted to our Acorn Films Facebook page.
4. We went on a fun date last week. I showered, did my hair, makeup, got dressed up all cute and everything! That's a rarity. We got sushi then saw the Grand Budapest Hotel. Such a cute movie! We love Wes Anderson films.
5. Here's a cute dog video for you to enjoy on this lovely Friday! One of my favorite things is watching the dogs roll around in the grass. We call it "rolley-rolley" and it makes me laugh every time. They had a pretty epic "rolley-rolley" session the other day on the front lawn. And please notice that Max is the only one who has to wear a leash outside. Little guy can't be trusted yet. I'm sure he'd bolt across the street the first chance he got.