Five Things for Friday
1. Last night was one of my favorite nights of the year in my town. They shut down the main street and do a wine stroll. A ton of different wineries from Livermore and Napa come pour wine at the different restaurants and shops. It's $25, and get's you tastings from 20+ different wineries, and you get to keep the glass! Too much fun.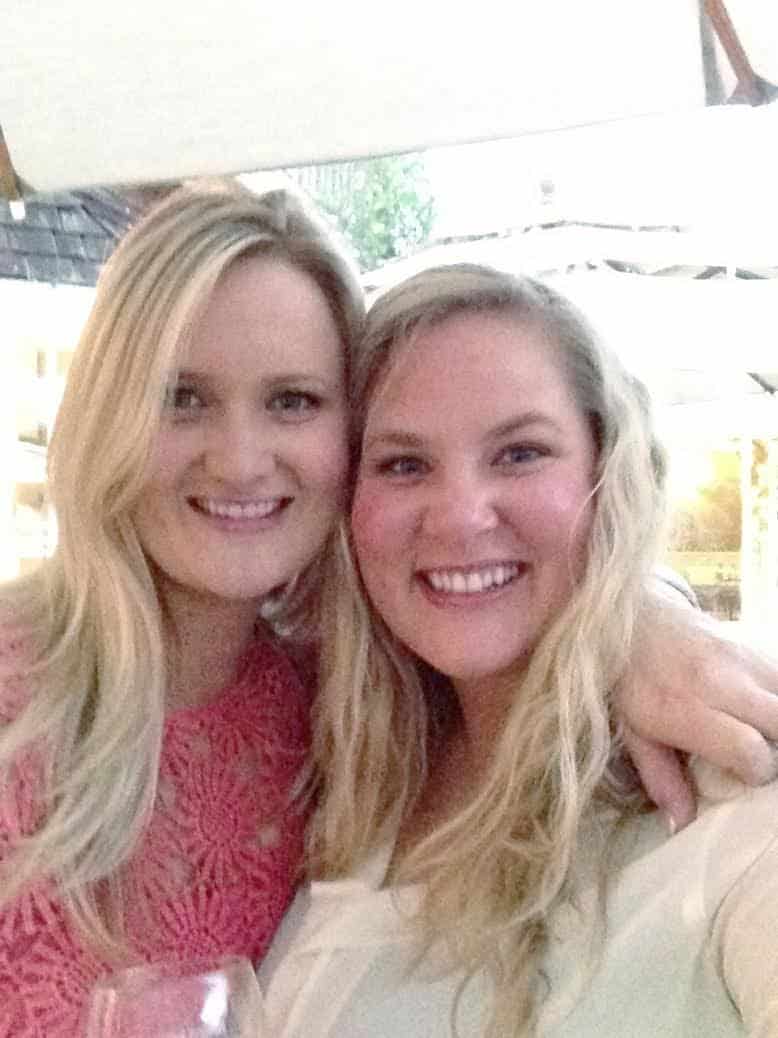 2. That picture makes it look like I've already got a nice tan going in May. It's fake! I am obsessed with Neturogena Micro Mist Tanning Sunless Spray. The best self tanner I've ever used. It sprays on with an aerosol can, so you don't have to worry about brown stains on your hands and between your fingers like you get from lotion or mousse self tanners. It sprays upside down, so I can easily spray my back and the backs of my legs all by myself. And since it's a spray, I can do lighter misting on my feet and hands, and heavier misting on my legs and arms. The smell isn't that bad, and I love the color from it. Highly recommend!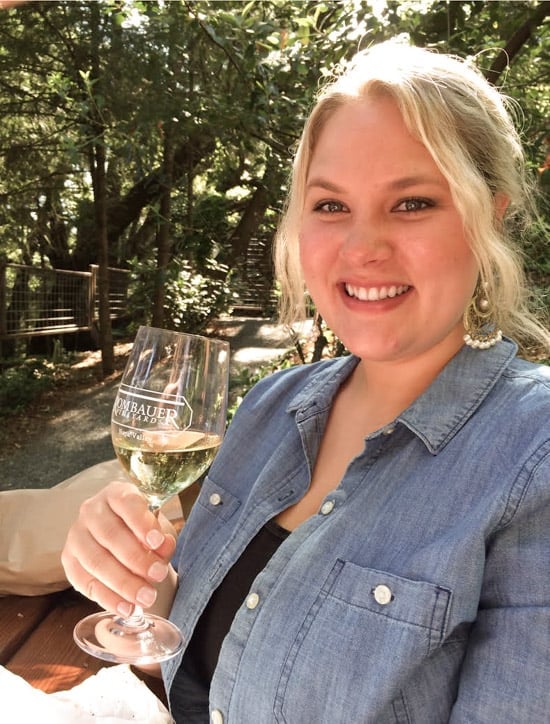 3. On Saturday we drove down to Rombauer Winery in Napa with my sister and Ken, who recently joined their wine club. They had to pick up their shipment, so we tagged along and enjoyed a free tasting.
The grounds are beautiful! They have tons of picnic tables all over. We brought some deli sandwiches and enjoyed a nice picnic lunch in the shade overlooking the vineyards. It was perfection.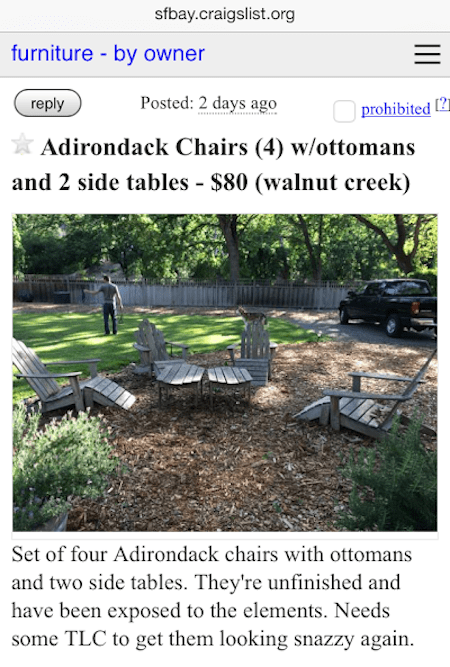 4. Shawn and I are moving in about a month to a house that has a huge backyard. I'm so excited to finally have lots of outdoor space, and have been scouring Craigslist looking for great outdoor furniture. Check out this amazing score I found of 4 adirondack chairs and 2 side tables for only $80! Can't wait to set them up in our back yard, hang some string lights, and drink a glass of wine with Shawn next to the creek. There's always 2 open chairs if you ever wants to come join us!
5. On Sunday I woke up and said to Shawn, "Let's go on some sort of adventure". Half an hour later we were loading up the car with beach chairs, our Kindles, and some snacks and headed to Pacifica. It's one of my favorite Bay Area beaches that is only about an hour away. Even though it was mighty cold out, I braved the waters and got my feet wet. It was a great, relaxing day.