Five Things for Friday
1. We had a rare wedding free weekend! On Saturday, we went to Treasure Island outside San Francisco with Shawn's brothers and their gals. It was so fun! Afterwards, everyone came over to our house for cornhole and BBQ burgers. Great way to end the summer.
2. We shared our newest wedding video this week! Shawn does such a great job editing them. If you watch carefully, you might catch glimpses of me filming in the background of a few of the shots, *wink*.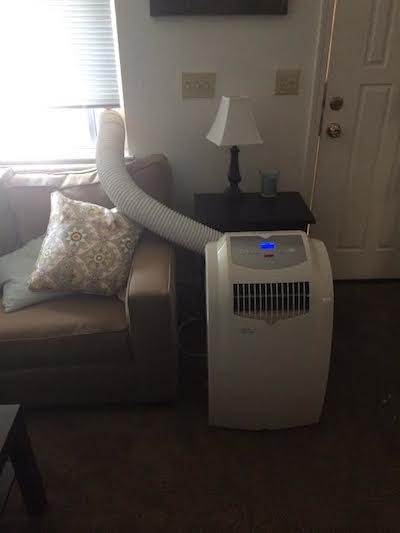 3. Someone needs to tell California that it is almost Fall! It has been in the high 90's all week. I'm ready for cold weather! Our little house has no AC, so inside it feels like a sauna. Thank goodness Shawn's brother and sister-in-law gave us their old portable AC unit, otherwise we may have gotten heat stroke. Thanks to this little baby, we were able to cool off our living room. It may be a bit big, but Shawn's brother mentioned it looked like Eva from Wall-E, and now I love it even more. We're filming a wedding in Sacramento tomorrow, and it's supposed to be 101! Gah!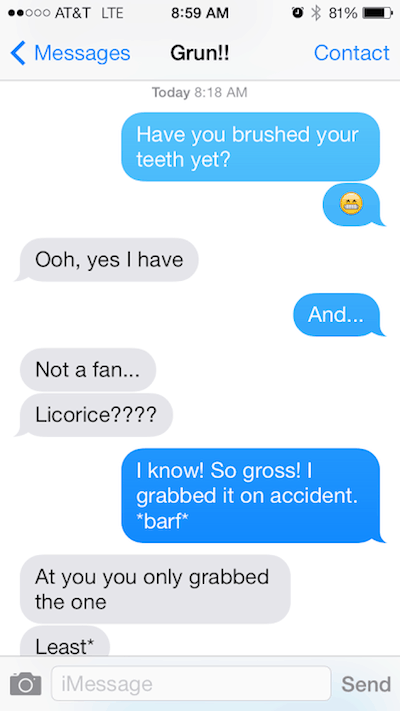 4. When it comes to toothpaste, Shawn and I are a Tom's of Maine household. At the store this week I picked up a new tube. When I went to brush my teeth the next morning, I thought it smelled different as I was squeezing it out of the tube. After tasting it, I realized I accidentally bought fennel flavored toothpaste. Fennel! Who wants to brush their teeth with black licorice flavored toothpaste?! Ick! As you can see from the text, Shawn wasn't too pleased either. That promptly went in the garbage. I'll be reading the labels more closely next time.
5. My friend (and cousin!) Ashley has started the funnest YouTube beauty channel! She posts new videos every week where she reviews favorite makeup, beauty products, hair tutorials, everything. She is just so darn cute, and I've already found my new favorite mascara thanks to this mascara review video. You should definitely check her out!