Five Things for Friday
1. Here's what Shawn and I look like working weddings! I can tell this is right before the kiss, Shawn and I are both at the center of the aisle, ready to capture it.
We filmed and photographed a wedding this weekend for one of our friends, which is always much funner. Shawn (and several cameras set up on tripods) films, and I photograph. It's so much better when we get to call all the shots, rather than working with an outside photographer. Makes the day go much smoother.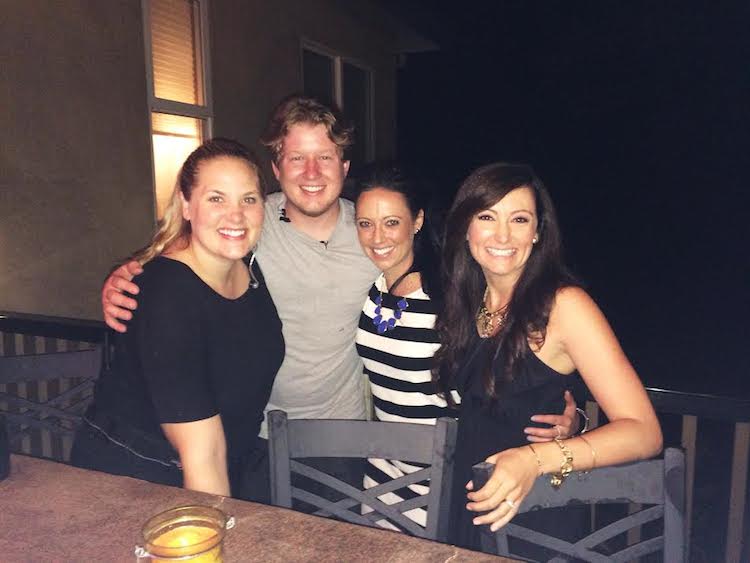 Shawn's cousins Amy and Ashley were at the wedding too. Just love them!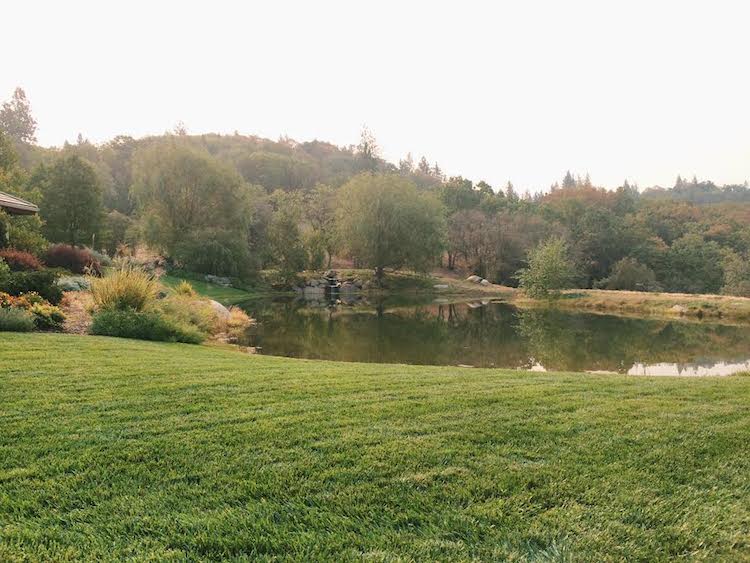 2. The wedding was out of town in Grass Valley, CA. My wonderful Aunt Susan and Uncle Tom live the next town over in Nevada City. They were nice enough to have us be their house guests for the weekend while we were up there filming the wedding. They have the most beautiful home, just look at their front yard!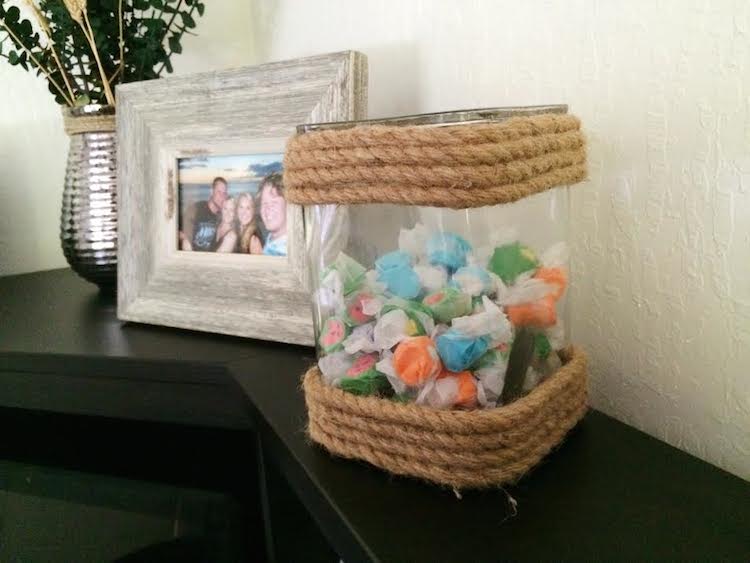 3. I've slowly started decorating our little house, and finding things here and there. I found these cute glass vases with rope accents at HomeGoods, and thought they would fit in perfect for our ranch house. I didn't know what to put in them, so they've just been sitting empty on the desk. Shawn decided to make one his own personal candy dish, and filled them up with salt water taffy, which he is obsessed with. Men.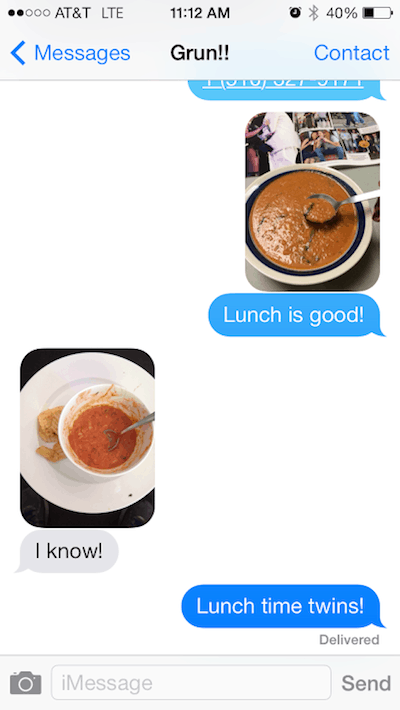 4. Sometimes I swear Shawn and I have ESP. We have weird coincidences all. the. time.
For instance, this week I made a double batch of tomato basil soup for dinner, so we could have leftovers for lunch the next day. I ate my lunch early at 11am, and texted Shawn a picture of it when I was eating it. Seconds later he texted me that he was eating it then too. Brain twins!
5. I've thought about doing a little feature on Five Things for Friday called "Conversations in Marriage" because Shawn and I are constantly having the funniest conversations, or saying the funniest things to each other. I figured you guys could use a good laugh too. Here's a little gem from Wednesday:
***
(calling Shawn on my way home from work)
Shawn: So, I already got us some chilli and cornbread for dinner. I got 3 cans, but we probably only need 2. Unless you want to just go for it and make all 3 cans at once.
***
Made me laugh so hard! For the record, we only made the 2 cans.