Five Things for Friday
1. I have the most exciting news! Shawn just landed his *dream* job, and had his first day of work on Tuesday. He is a maintenance worker for the school district, which basically means he is a full time handy man. He gets different work orders of things that need to be fixed at any of the 57 different schools in the district, so he'll constantly be doing new things every day. Great for Shawn because he loves new challenges. The main office is just a 5 minute drive from our house. No more driving all over the Bay Area like he was at his previous job. This is such great news for us because the job comes with full benefits for him and me, great vacation pay, and a pension for when he retires someday. Right now he has been paying for private health insurance, which is insanely expensive. We are feeling very fortunate, and couldn't be happier!
2. On Saturday we had our first wedding of 2015, and just in the nick of time Shawn finished our last wedding short film of 2014. It's an extra special one because it is his brother Sheldon's wedding, and Shawn and I are in this video! The fact that Shawn and I were able to film this wedding so well while both being IN the wedding party will never cease to amaze me. If we can film a wedding this well while wearing a suit/bridesmaid dress, Shawn giving a speech, and us standing at the front during the reception, I have so much confidence that we can film a wedding in any condition, haha! Luckily we had some great help. Shawn's cousin Ashley and her husband Bryan manned the cameras during the ceremony, Shawn was extra sneaky and had a GoPro in his suit jacket so he could film the bride walking down the aisle, and my sister filmed us during portraits. Enjoy!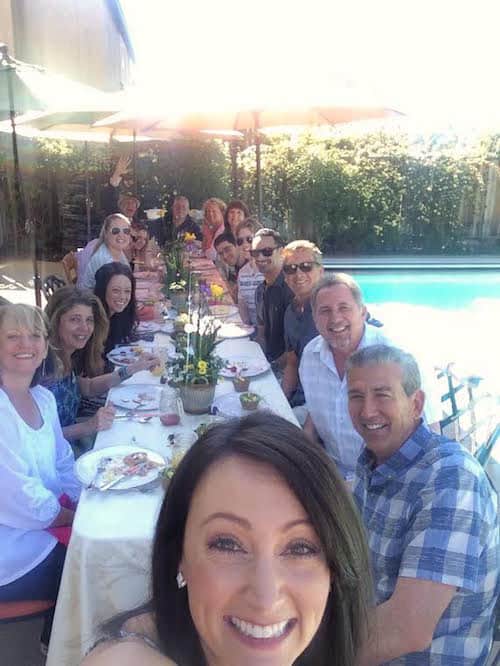 3. On Sunday Shawn's aunt Judy hosted a pre-Easter brunch at her house for the family. We are so lucky to live so close to Shawn's family!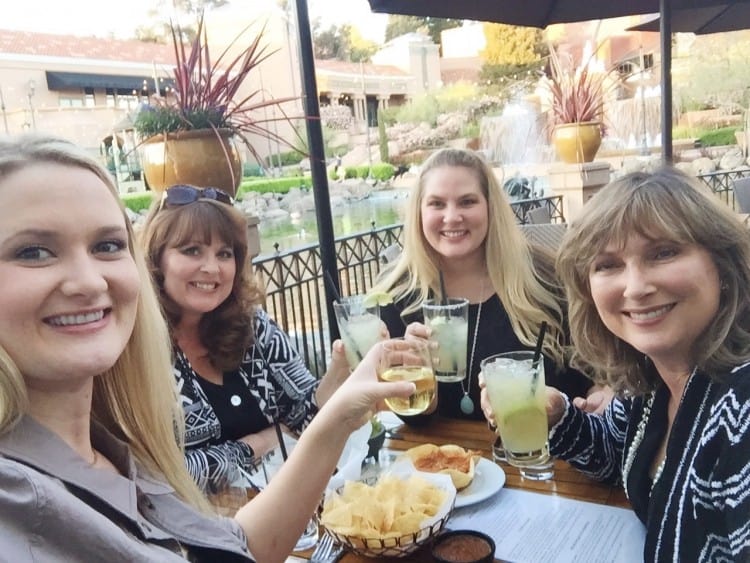 4. Last night my aunt Susan came in to town, and we had a nice little girls night out on the town with my mom and sister. I love when she comes to visit, we always have so much fun!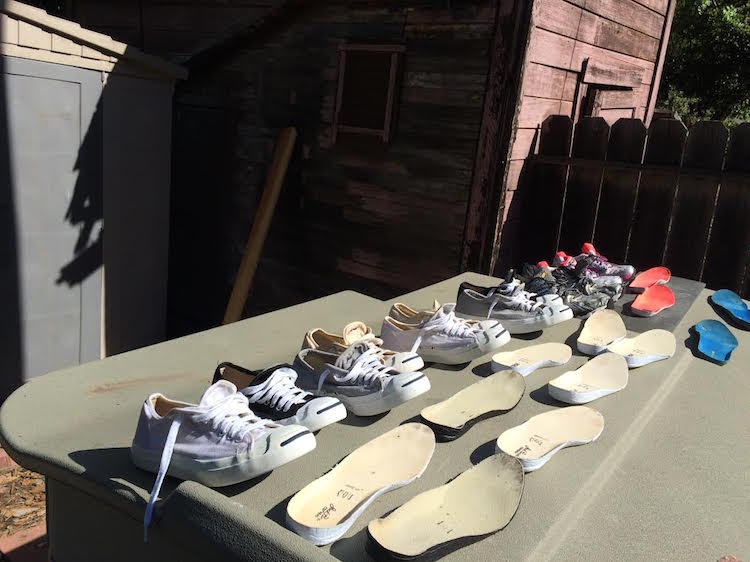 5. With the arrival of spring, it has triggered some major spring cleaning at my house! I washed all of my shoes, and now they all look brand new. They smell a little better too, *wink*. Can you tell I really like Jack Purcell's?