Five Things for Friday
1. We had a little weekend getaway to Carmel over the weekend with my sister and her husband Ken. So fun!
We drove up Saturday after Shawn was off work at 3. We went to the wine tasting rooms, had dinner at a rooftop restaurant, ate a delicious brunch the next morning, and spontaneously decided to spend the day at the Monterey Bay Aquarium before we headed home.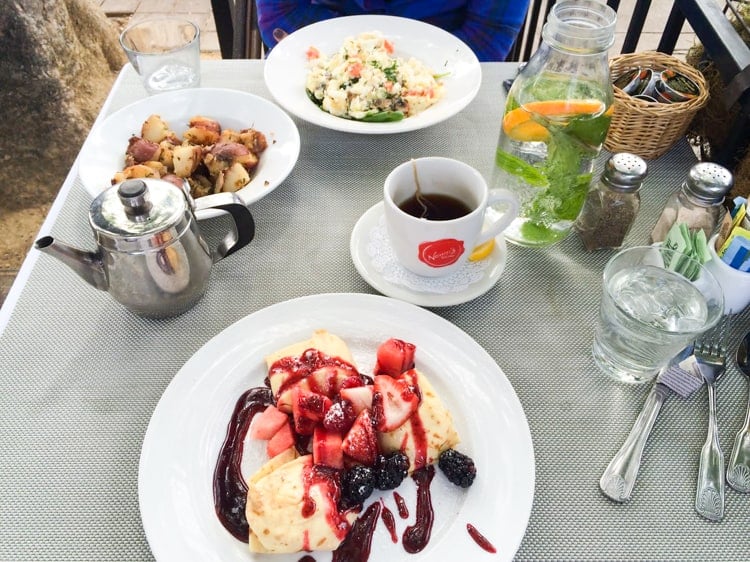 2. On Saturday morning I had brunch with one of my girlfriends. I got berry blintzes. Amazing!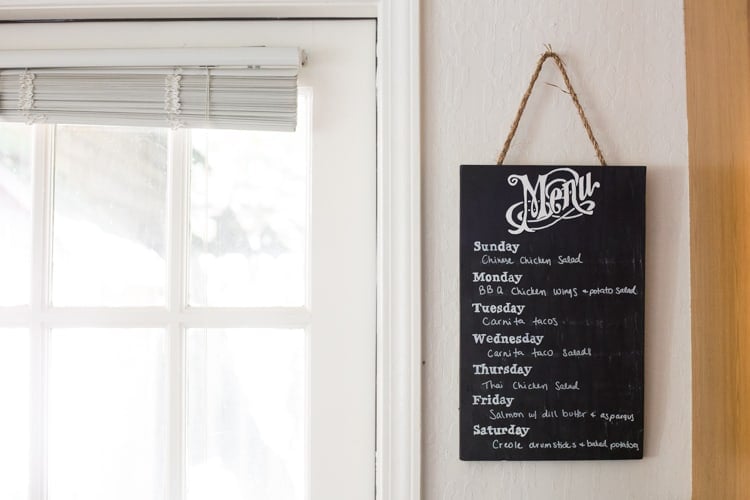 3. I am *obsessed* with this weekly menu chalkboard I made for our kitchen! I already loved meal planning for the week, but now it's even more fun since I get to write out our menu and display it in the kitchen. Makes me feel very organized. And! Now Shawn knows what's for dinner so he isn't asking me everyday on his way home from work, haha!
It is the craftiest project I have ever done. Shawn cut me a piece of wood to fit this space in our kitchen, then spray painted it with chalkboard spray paint. I wanted the Menu and days of the week to be permanent so I wouldn't have to rewrite them every week, so I wrote those in with a Sharpie paint pen. I got the Menu graphic here. To trace it, I printed it out on a piece of paper and rubbed the back of that piece of paper with regular chalk. Then I taped it where I wanted it on the board and traced the outline of the graphic on the front of the piece of paper with a pencil. When I traced it, it transferred the little bit of chalk on the back of the piece of paper onto the chalkboard so I could easily trace it with the Sharpie paint pen. These are my favorite chalkboard pens to write in what's for dinner that week. They write very easily, look great, and erase well. Last, Shawn just took a small piece of rope, stapled it to the back of the board, and put a little hook in the wall.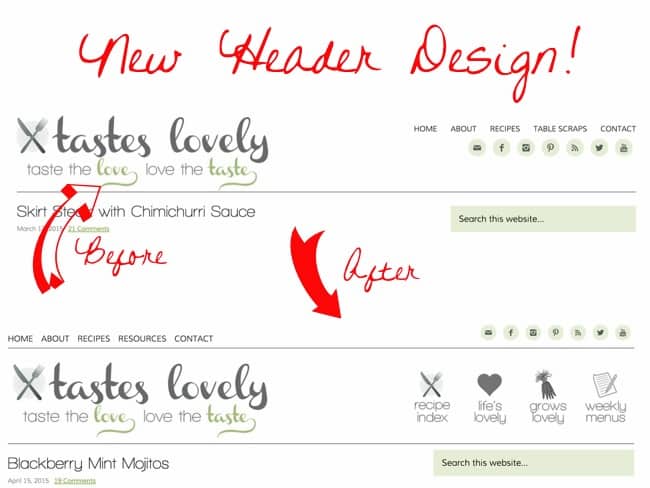 4. You may have noticed a few new posts topics I've been posting lately, and a little makeover to my header. Doesn't it look great?! I love my little icon features to the right of my logo! (If my site still looks like the old one, hold down the "shift key" and click refresh. This will do a hard refresh and load the newest header.)
Recipe Index is where you can browse all of my recipes visually as well as by subcategory. I've always had that, but now it's a lot easier to find.
Weekly Menus is a brand new feature that will be making it's debut on Sunday! Every Sunday I will be sharing what my weeknight menu is with 5 dinner recipes that will feed a family of 4 (or family of 2 who likes leftovers!), as well as a beautiful grocery shopping list. I really like meal planning, and thought this would be a great feature for those of you who would rather poke your eyes out than meal plan. Be sure to check back this Sunday for my first post!
Lastly, I moved a few more of my menu navigation links above the logo. My Resources page is new. It is where I will occasionally be sharing blogging and photography tips, such as my post about my love of Tailwind and scheduling pins on Pinterest.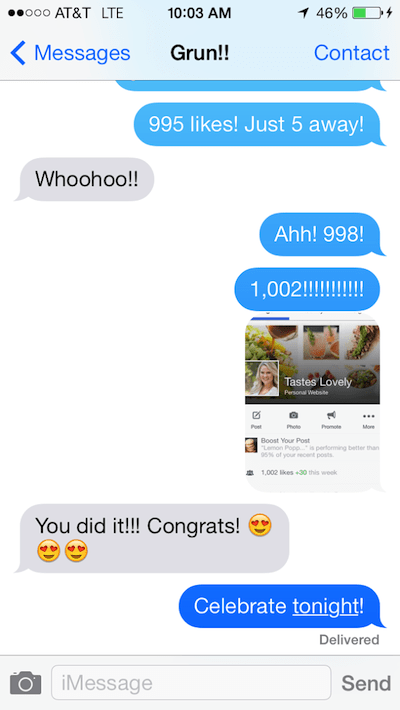 5. I just want to quickly say THANK YOU to all who went and liked my Facebook page after last weeks post asking you to help me get to 1,000 likes. I had a few of you share my page on your Facebook page to help me get more likes, and it made my day! By 10am I had already hit 1000! Made our trip to Carmel all the more special celebrating that little milestone. You are all the best, and made me feel very loved. Hugs!