Five Things for Friday
First Five Things for Friday of 2015!
1. We spent Christmas in Mexico with my family, and had the best time. We rode ATV's from the jungle to the beach, went snorkeling, ate some great food, and enjoyed the warm sun.
2. When we got home from Mexico, we still had a week off of work. We went on 2 different wine tasting days. The first with my sister Nicole and her husband Ken in Sonoma. Was the most gorgeous December day!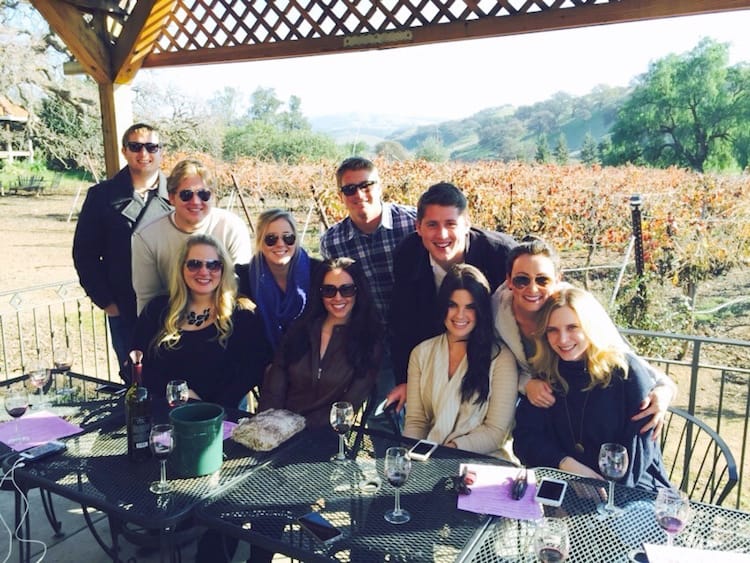 We spent another day wine tasting in Livermore with Shawn's siblings and cousins. We all have such fun together!
3. We were hoping to get some skiing in at Lake Tahoe, but there is barely any snow. So sad. We went up with Nicole and Ken for a weekend anyway, hoping we would get lucky and it would snow overnight. No such luck. We made the best of it and had fun gambling and going out to fancy dinners.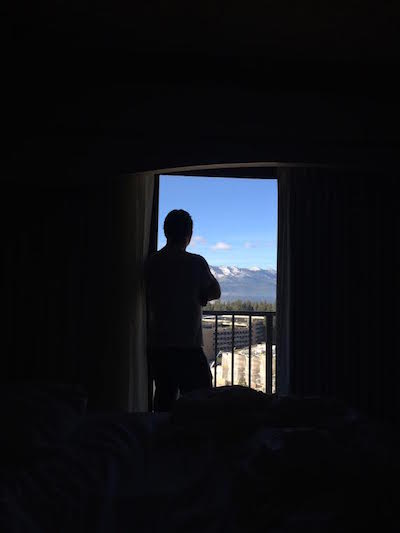 You can't beat that gorgeous lake and mountain view from our room!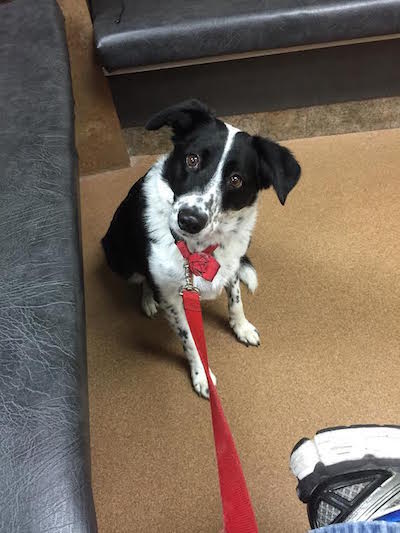 4. Last week we took the dogs for a walk around the ranch. We were throwing Jake's tennis ball for him, which is his favorite activity. When we came back in the house, I noticed the tiniest drop of blood on his dog bed where he was laying. I figured he may have gotten a little cut on his foot. When I looked, I saw a huge 2″ gash on the back of his leg that was waaay too deep to heal on it's own. He must have caught it on a sharp rock or pipe when he was running. It didn't seem to hurt him at all, which was good. And oddly it wasn't bleeding.
Just look how cute he is at the vet waiting room! Wouldn't guess he has a big 'ole gash in the back of his leg in this picture. He got 5 staples to close it up, and he's good as new.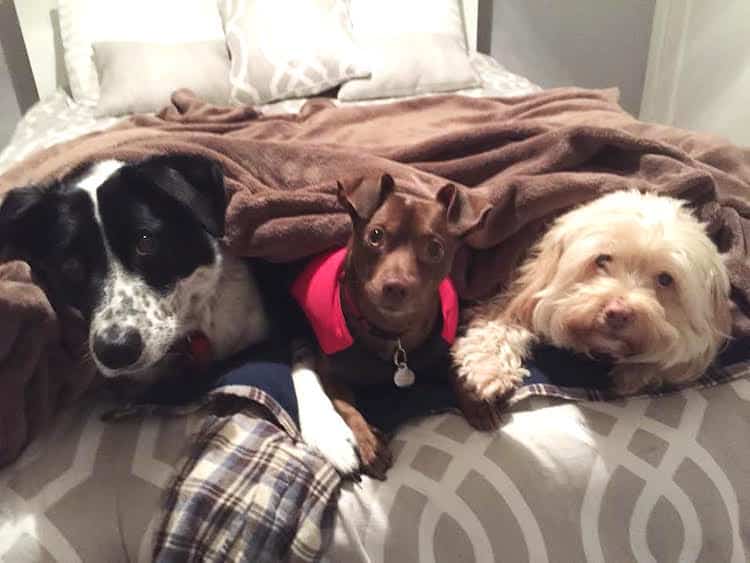 His brothers could tell he was hurt, so they were extra nice to him when he got home from the vet. Could the 3 of them be any cuter?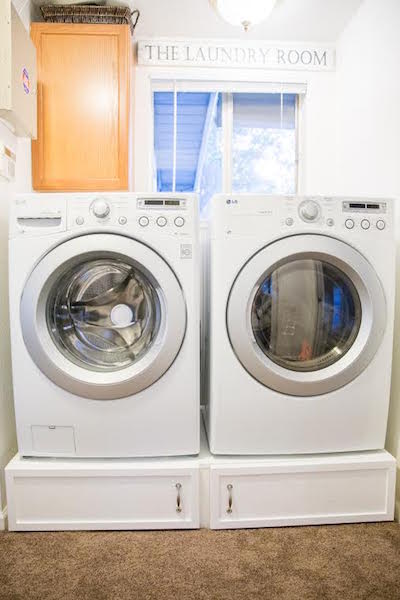 5. That laundry pedestal I was telling you about is complete! Doesn't it look amazing? Our laundry room is right on the hallway that leads to our bedroom, and these look so much nicer on top of the pedestals. Before all the hoses and plugs were showing. Now they look neat and tidy.
The laundry pedestals LG sells were too tall for this space, and would have blocked part of the window and been too snug to fit under that cabinet. Plus, they're $250 each! So Shawn designed, built, painted and installed these all on his own.
The best part? The whole project cost less than $100! I don't think I could love them more. Was so excited to see them when I got home from work! And I'm still not sure how he lifted those heavy machines up by himself. The guy must be taking steroids.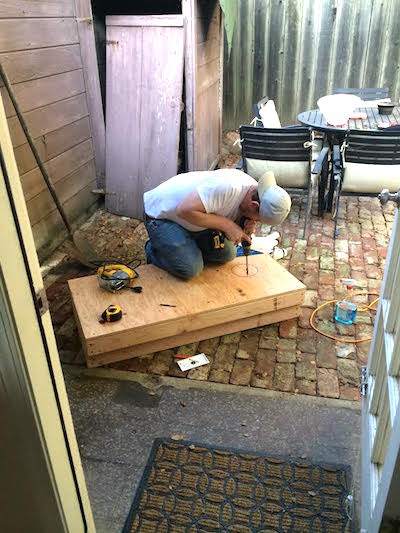 He's using the leftover lumber to make us another cornhole board set. Painting those this weekend!