10 Keto Cookie Recipes
10 Keto Cookie Recipes: A mix of healthy recipe ideas to satisfy your cravings while staying low carb! Paleo, Whole30, gluten free, grain free, dairy free, sugar free, clean eating, real food.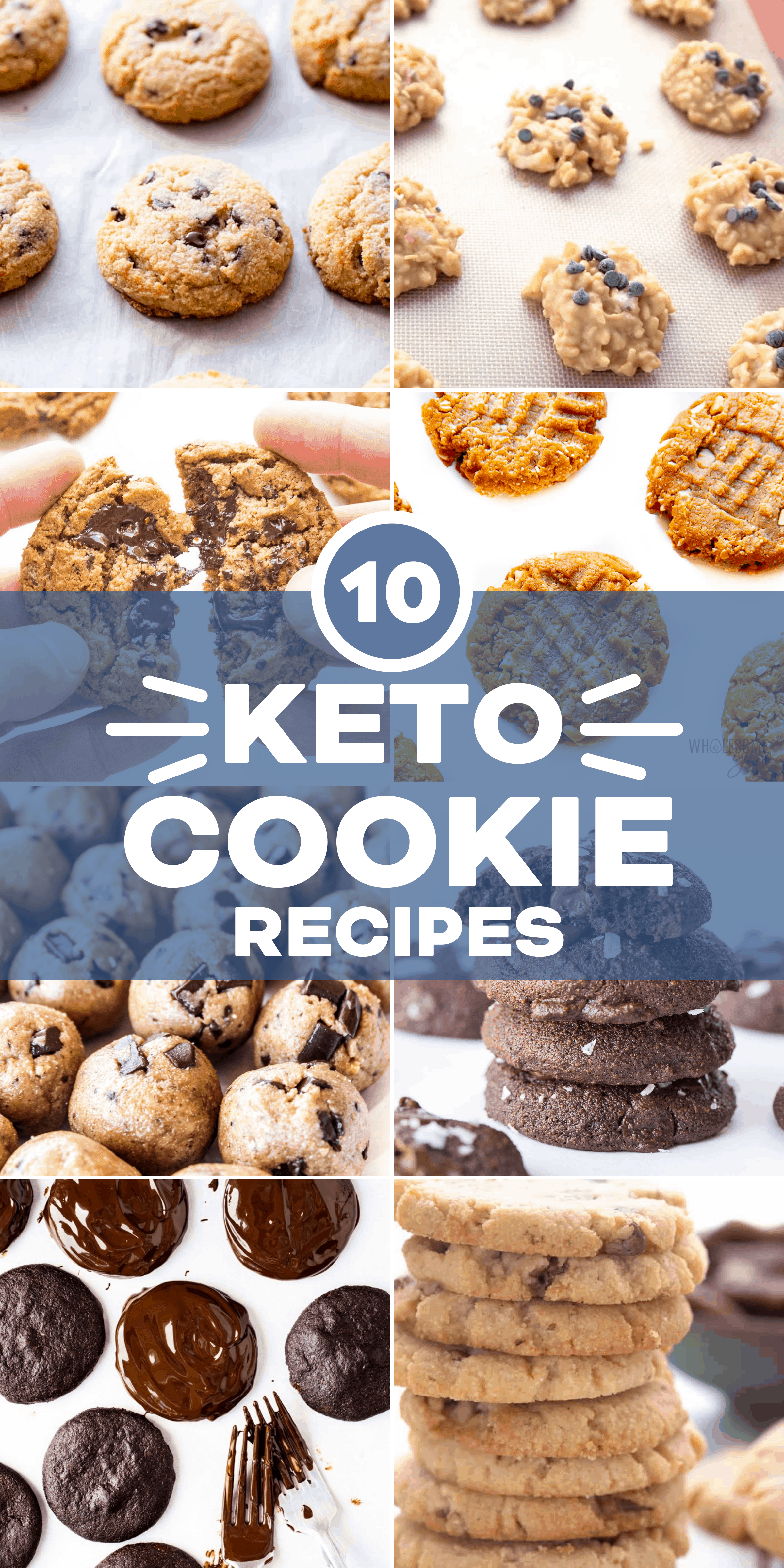 Making Sweet Treats Keto-Friendly
We all need a treat sometimes! Unfortunately, most sweet treats call for tons of flour and sugar, which means tons of carbs. With minimal effort and some alternative ingredients, you can create delicious, low-carb sweets that make for a guilt-free indulgence!
Best part? Your kids won't know the difference! Mom hack for the win!
Keto Cookie Recipe Ideas
I lost 50 pounds in 6 months eating a clean keto diet and being able to have a sweet treat every now and then made it much easier for me to stick to my weight loss goals.
Here are 10 Keto Cookie Recipes that will save the day when you're craving something sweet!