Keto Date Night Picnic Ideas
A picnic basket filled with some delicious keto friendly foods, drink and dessert for a date night picnic! Enjoy a picnic and stick to your low carb diet!
THIS POST IS SPONSORED BY SPROUTS
Shawn and I haven't had a date in…forever? Haha!
So I planned a cute date night at home in our own backyard after the boys go to bed. I filled a basket with my favorite keto goodies that I got us at Sprouts. We'll sit outside, listen to music, play cards, and have an al fresco picnic.⁠
I'm so excited! It's the little things that feel so special these days, right?!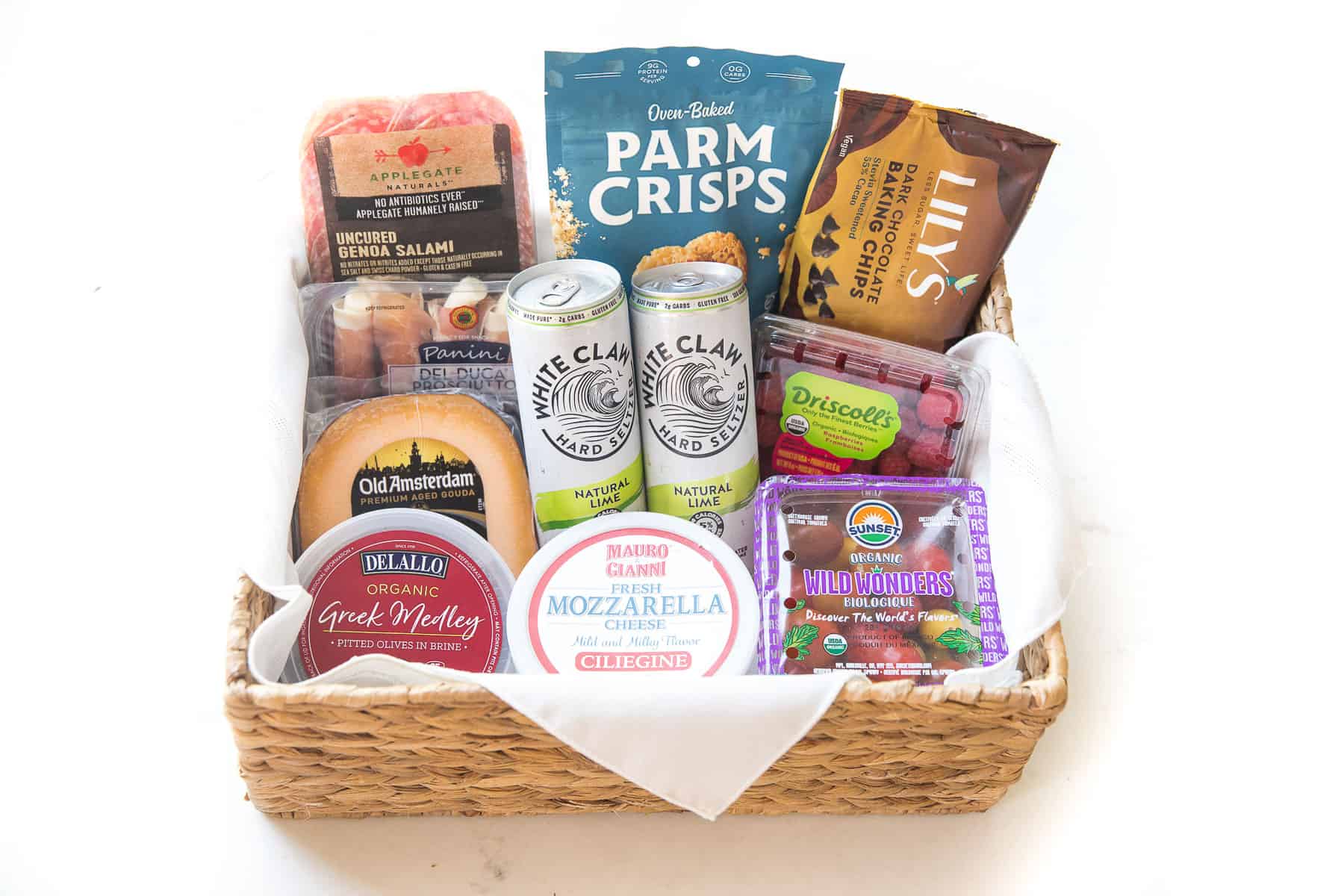 Keto Picnic Basket Goodies
Applegate Uncured Genoa Salami⁠
Daniele Inc Del Duca Proscuitto⁠
Old Amsterdam Aged Gouda⁠
Delallo Greek Medley Llives⁠
Parm Crisps oven baked parmesan crisps⁠
Mauro & Gianni Fresh Mozzarella Ciliegine⁠
Sunset Wild Wonders tomatoes⁠
White Claw Natural Lime Hard Seltzer⁠
Lily's dark chocolate baking chips⁠
Driscoll's organic raspberries⁠
Recommended Pairings
Slice the gouda and wrap it in the salami
Eat the mozzarella balls with tomatoes, bonus if you have fresh basil in your garden!
Put the dark chocolate chips inside the raspberry opening, such a yummy low carb dessert!
Thank you Sprouts for sponsoring this post!