Paleo pumpkin butter sweetened with coconut sugar and maple syrup. Smooth, thick and velvety, and packed with fall flavors. Paleo, gluten free, refined sugar free.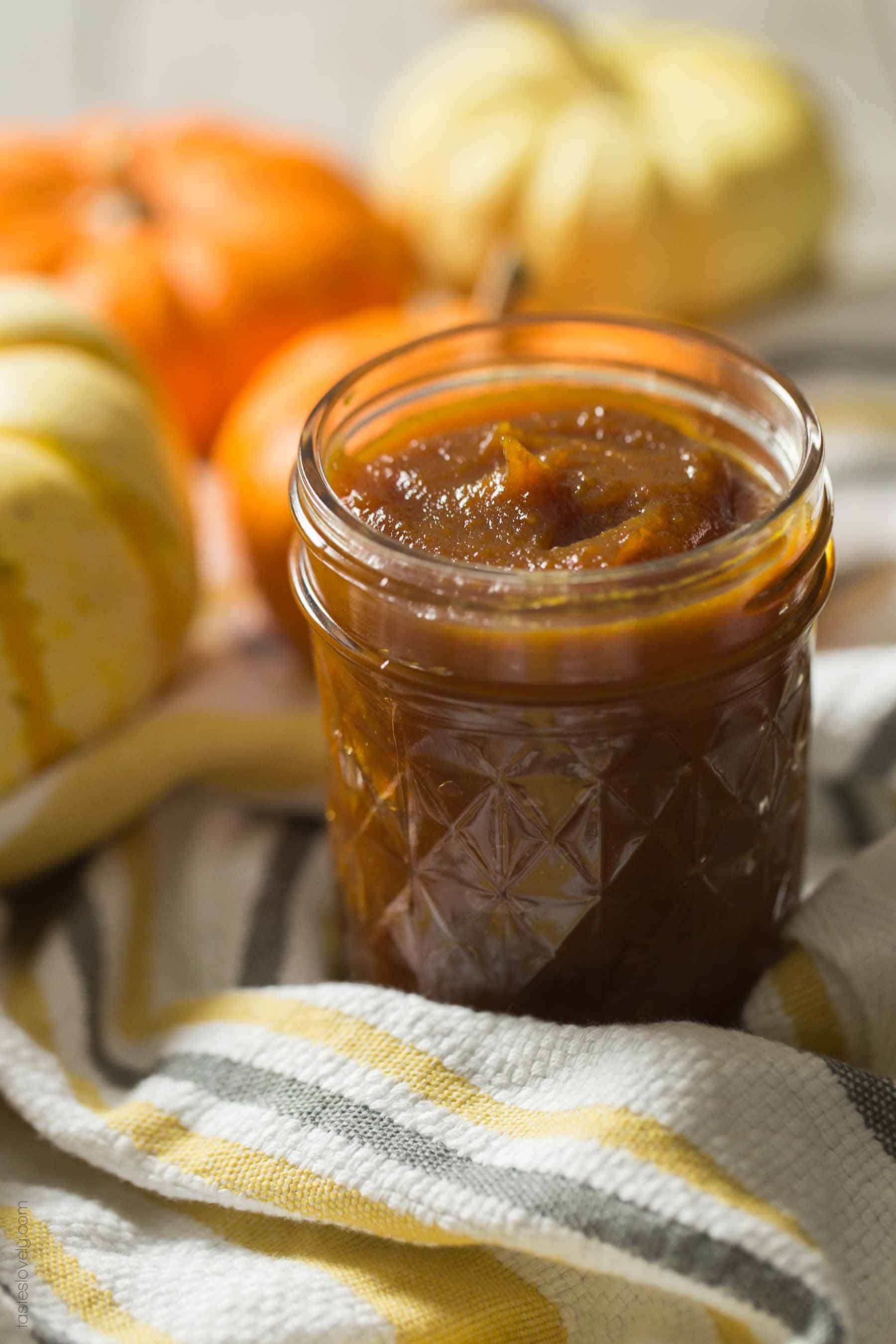 Ok, so this pumpkin butter is too much fun. A handful of ingredients and 30 minutes, and you have the most delicious, flavorful pumpkin butter.
I'm heavy handed when spreading pumpkin butter on baked goods or adding it to oatmeal, so I wanted to make it a little healthier. Rather than using white sugar, I used a mixture of coconut sugar and maple syrup. It tasted just as delicious, and now it is refined sugar free!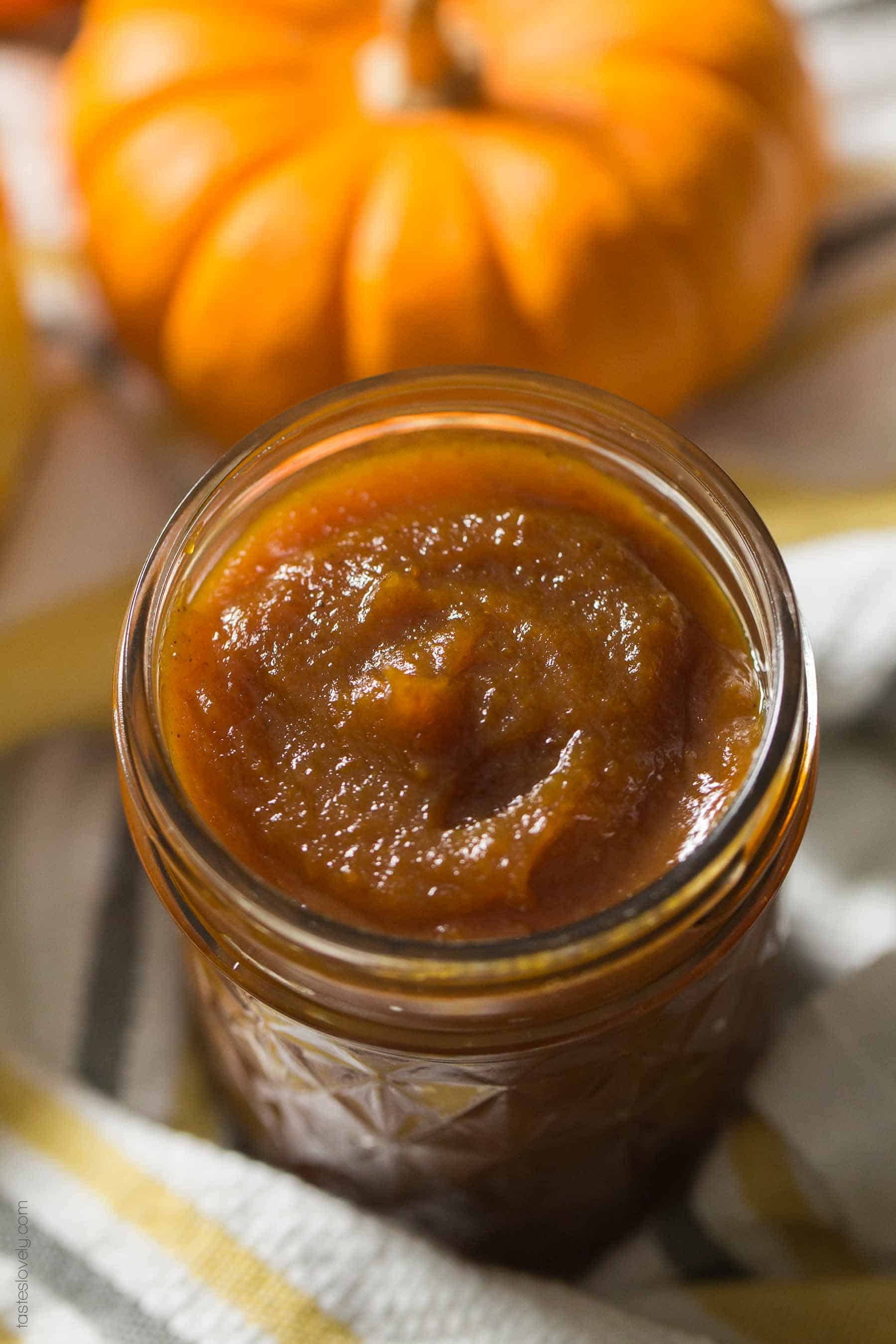 You add all the ingredients to a sauce pan and let it simmer away. Your house smell amazing as it is cooking.
This paleo pumpkin butter makes such a great homemade Christmas gift or hostess gift!

Paleo Pumpkin Butter
Ingredients
(2) 15-ounce cans of pumpkin puree
½ cup coconut sugar
⅓ cup pure maple syrup
½ cup apple juice
1 tablespoon fresh lemon juice
2 teaspoons pumpkin pie spice
½ teaspoon ground cinnamon
pinch of salt
Instructions
Add all ingredients to a large sauce pan over medium high heat and bring to a boil. Once bubbling, reduce heat to medium low and simmer for 25 minutes. Taste for seasoning, adjust if necessary.
Will keep in the refrigerator in an airtight container for 2 weeks.