3 Car Seats Across in my 2018 Toyota 4Runner
How I got 3 car seats across in a single row in my 2018 Toyota 4Runner for my 5 year old, 2.5 year old and newborn baby.
Trying to figure out how to get 3 car seats to fit in a single row of my 4Runner was WAY TOO HARD! Haha! It was not as cut and dry as I thought. I did so much research, and still wasn't positive what would work. I didn't want to order all these car seats, have them arrive at my house and then see that they didn't work. The worst.
I finally reached out to my Instagram followers to ask if they had experience in this, since you are all often better than Google. One amazing follower recommended a local store to me where I could go in, and have a car seat expert assist me, do a trial run to make sure they all fit, I can buy them in store AND she would professionally install the car seats for me. No extra charge for professional installation! HALLELUJAH!
The store is called Destination Baby in Dublin, CA. I cannot say enough great things about my experience there and with Gina! (Not sponsored, I bought all of these car seats, just so amazing I must share). So if you're in the East Bay Area it is definitely worth the trip to to Dublin to do this in person. She is such a pro, and will find what will work best for your car.
Here are the carseats that she was able to fit and will last us for a sure a whole year before the newborn goes to a convertible seat:
3 Car Seats Across in a 2018 Toyota 4Runner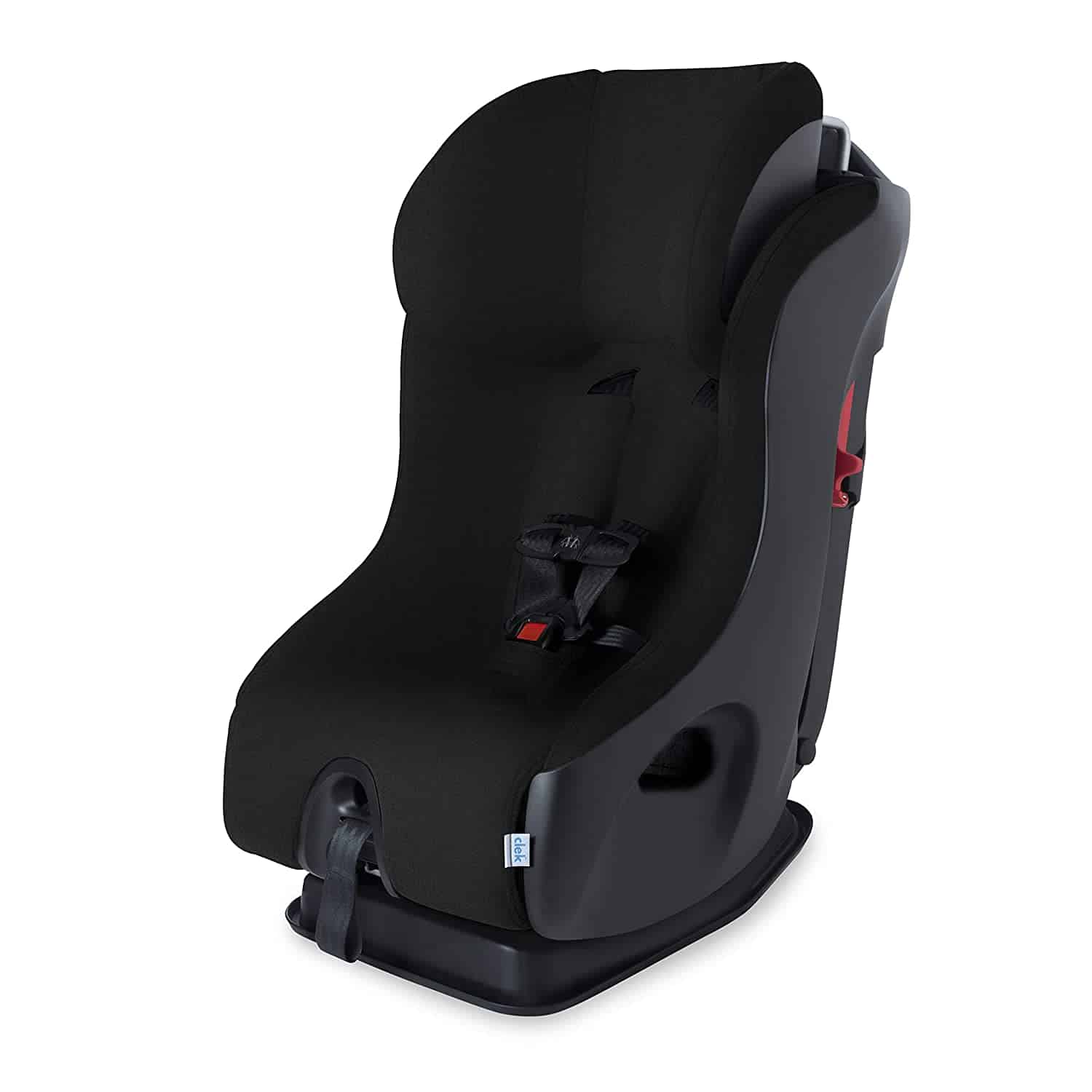 Final Thoughts
I'm clearly no expert, but sharing what a certified car seat professional found that works best for my 2018 4Runner SR5 (that has a 3rd row that I didn't want to put any car seats on so I could still have trunk room).
After going through all this, here are my best tips:
Go to a local store to you where you can have an expert do a trial run of what will work best for your car. If you need help finding one, you can reach out to Gina and she said she can help you find someone local to you! Plus, it's so nice to support local rather than buying online, especially for things like this.
Have a professional install your car seats! I love that Gina at Destination Baby in Dublin, CA offered this, at NO EXTRA CHARGE! So worth the peace of mind knowing all my car seats are perfectly installed. Plus, I went home with all my car seats in and DONE! It took her maybe 45 minutes. She was EXTREMELY thorough, and showed me how all the new straps and clipping in the newborn seat works and made sure I understood it. She also recycled all the huge, bulky boxes the car seats came in for me too!
Before going to the store, take out any old car seats so the row is open to test all the car seat possibilities.
Bring the measurements of your kids: height, weight, and their sitting measurement from the bottom of their butt to the top of their shoulders so the car seat expert can set the straps at the right spot.
Be open to the car seat the expert recommends for you. So many people get caught up on the brand names. Focus more on safety and best fit for your car.
There are always car seat sales around Black Friday. That's when I did this. If you're looking to save maximum money go when there is a sale!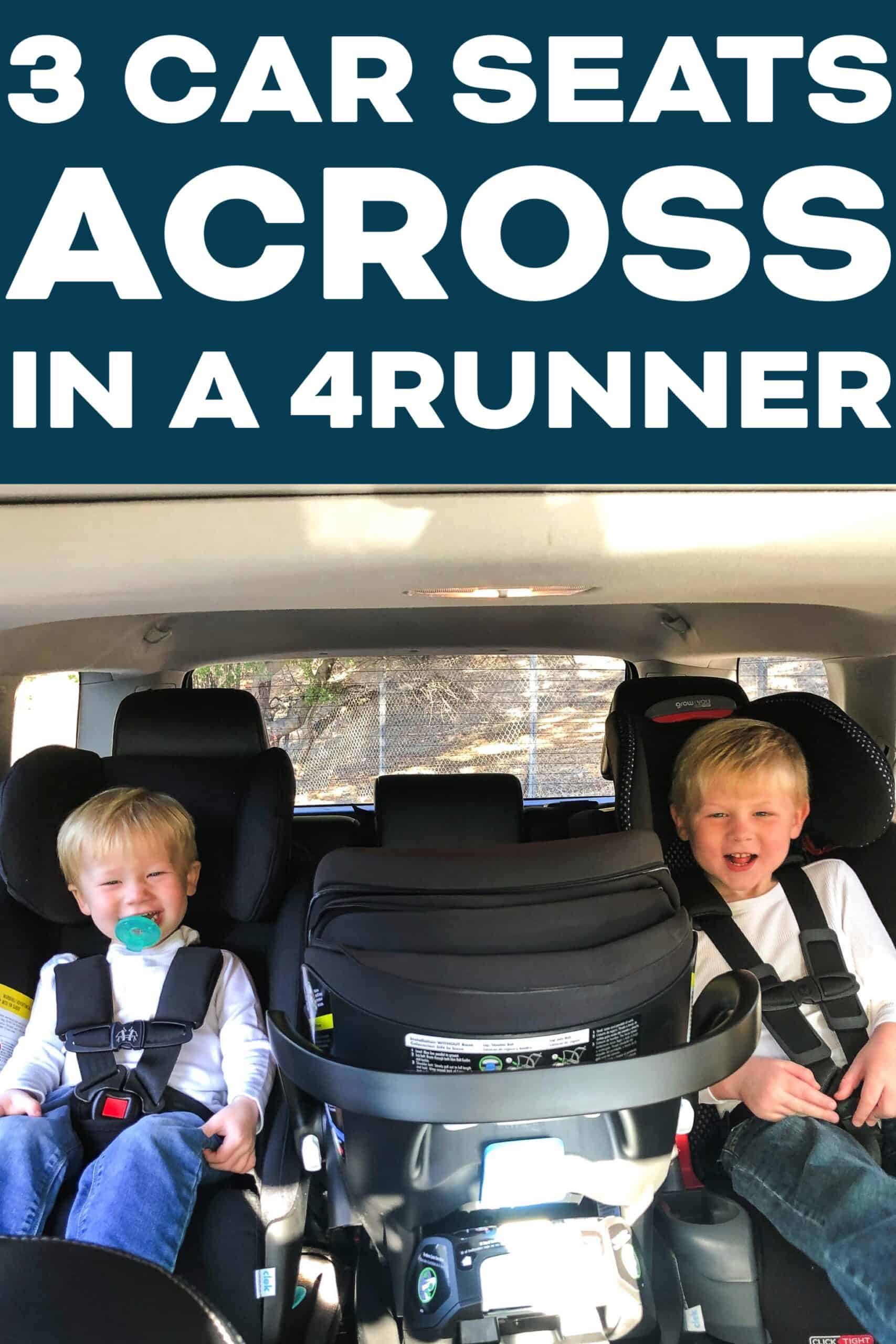 This post is not sponsored, just sharing what I love and was deemed by a professional to work best for my car. It does contain affiliate links, thanks for the love!