Christmas Card 2014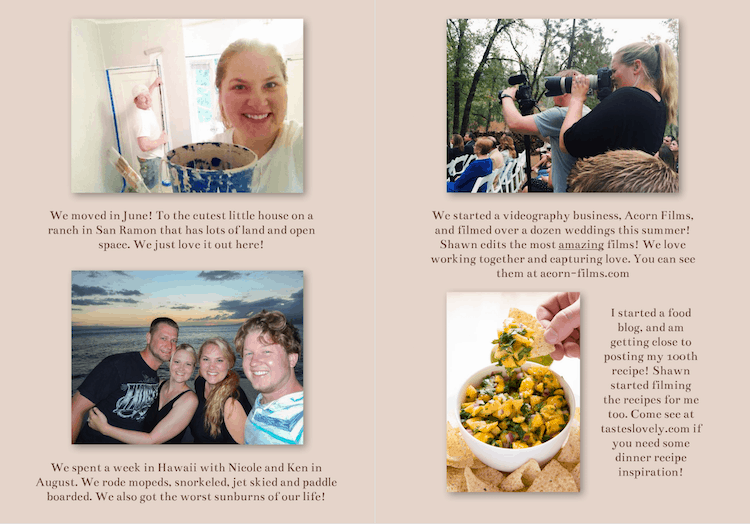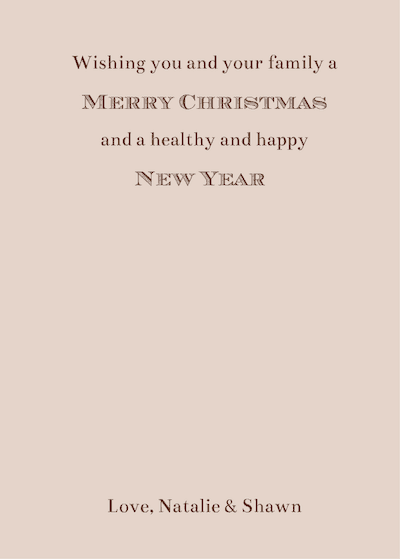 To say I love Christmas Cards in an understatement. They might be my favorite part of Christmas. If I could, I would send you all one!
You can also see our Christmas card from last year too.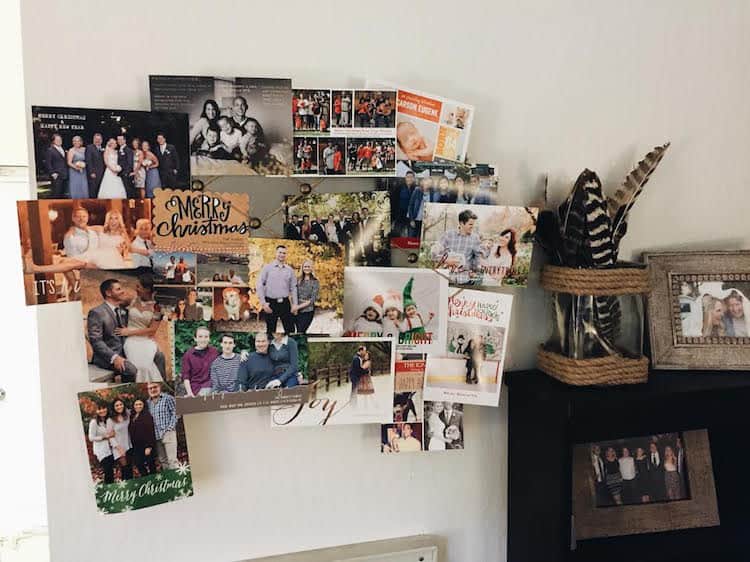 I love getting them in the mail everyday, and finding room for them on our board.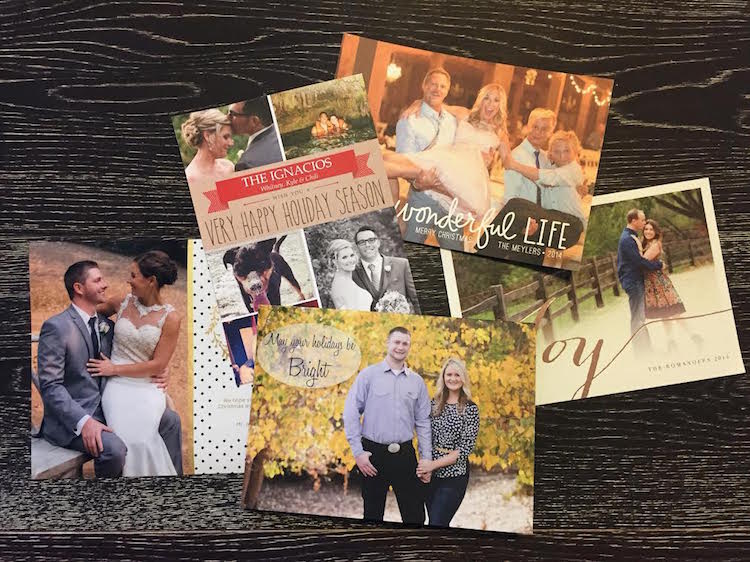 But for the first time this year, I experienced an even more exciting aspect. Opening Christmas cards that were with pictures that I took! Some were from brides or weddings I had shot, and 2 were from little holiday sessions I did for my sister and her husband (middle), and for a friend and her husband. So fun!
Wishing you and yours a very happy holiday season!