Cinnamon Apple Steel Cut Oatmeal
Steel cut oatmeal cooked with sweet and tart granny smith apples, ground cinnamon and sweetened up with brown sugar. A filling and healthy breakfast staple around my house.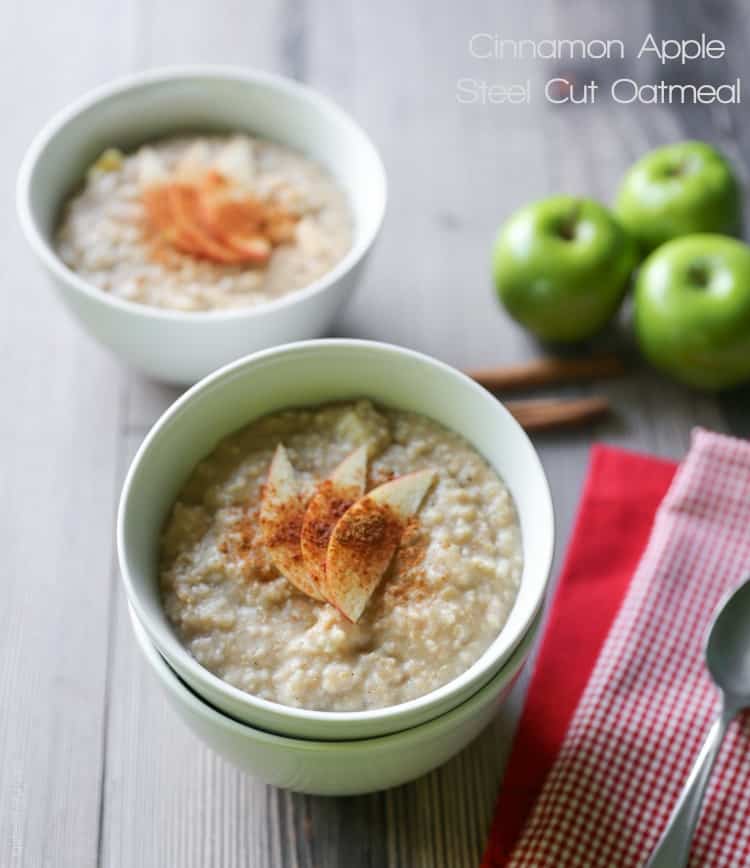 So…I went to bed last night at 8:15.
No, that was not a typo.
I love daylight savings. Being quite the morning person, daylight savings allows me to outdo my "early to bed early to rise" tendencies by going to bed even earlier and waking up even earlier than normal. At least for the first week until I adjust.
People think I'm nuts when they find out that my job work hours are 6:30am-3pm. But I love it. Hear me out. Mornings are quiet and peaceful. There is hardly any traffic. I get to see some beautiful sunrises on my drives in. The line at Starbucks is always very short. And I'm off work in time to make it to all the best happy hours in town. It's the best.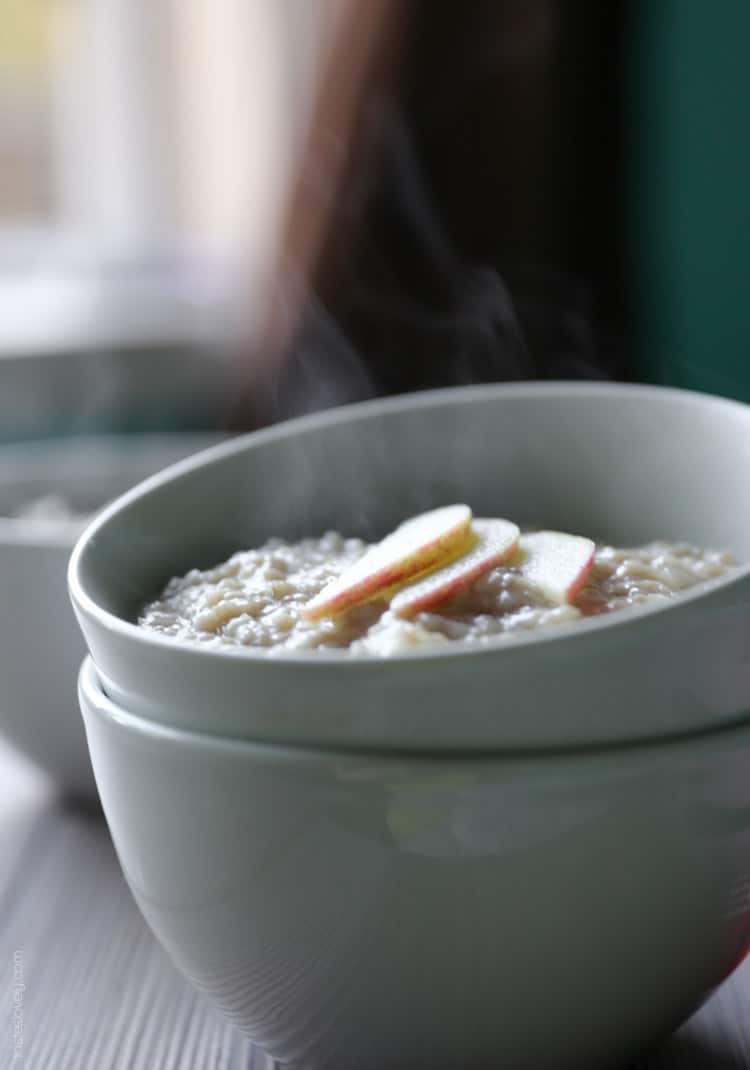 My husband isn't quite as eager to wake up as early as me, which means I get to sneak out to the kitchen and decide what breakfast is while he snoozes away. And lately, I have been making lots and lots of this apple cinnamon oatmeal. It warms me up on these crisp, cold fall mornings and is mighty tasty to boot.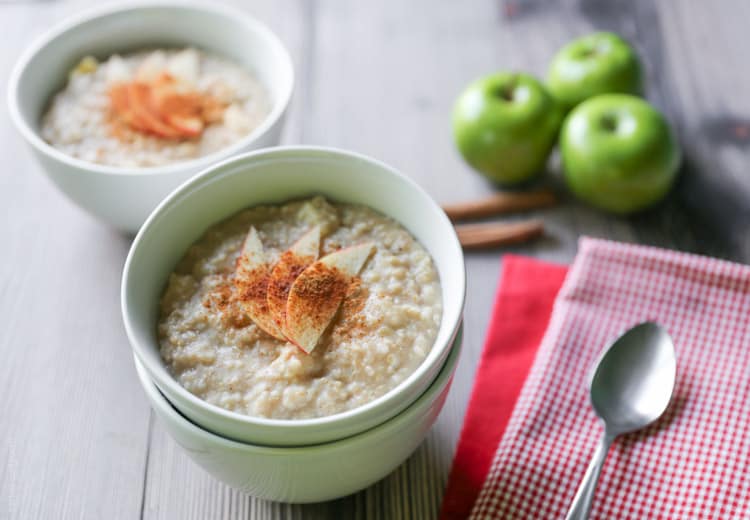 It's a great wait to start your morning. Even if your mornings start when it is very, very early and still dark out.
Print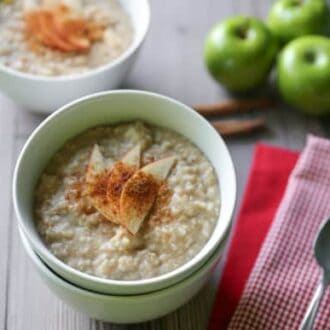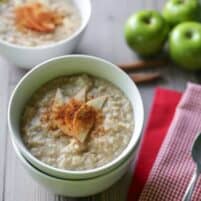 Cinnamon Apple Steel Cut Oatmeal
---
Prep Time:

5 minutes

Cook Time:

35 minutes

Total Time:

40 minutes

Yield:

4

1

x
4 cups

of water

1 cup

steel cut oatmeal (aka irish oatmeal)

1 cup

granny smith apples, peeled and chopped medium

2 tbsp

brown sugar

1 tsp

ground cinnamon
---
Instructions
1. Bring 4 cups of water to a boil
2. Stir in the oatmeal and apples. When the oatmeal begins to thicken, about 5 minutes, reduce the heat to low.
3. Simmer uncovered for about 30 minutes, or until desired consistency, stirring occasionally.
4. Take off the heat, stir in the brown sugar and cinnamon. Serve warm with any other desired toppings.
Notes
If you don't have granny smith apples, use any other apples you have on hand. But granny smith will give you the strongest apple flavor.
I don't like my oatmeal too sweet, but if you like yours sweeter add in more brown sugar. You could also use agave nectar or honey.
I often triple this recipe, and reheat throughout the week. To reheat, cook in the microwave for 3 minutes, stirring in more water to thin to desired consistency. Will keep in the fridge for 1 week.
Never Miss a Recipe!
Get new posts delivered straight to your inbox! For free!