Crispy Bean + Cheese Burritos
Crispy Bean + Cheese Burritos Recipe – super crispy, super thin pan seared burritos. One of my kids favorite meals!
This is not keto. This is not Whole30. But it is my kids very favorite meal that I make them, and your kids are going to love this too.
Whenever I make my husband and I burrito bowls or fajitas, I make the kids these crispy burritos and they eat every bite.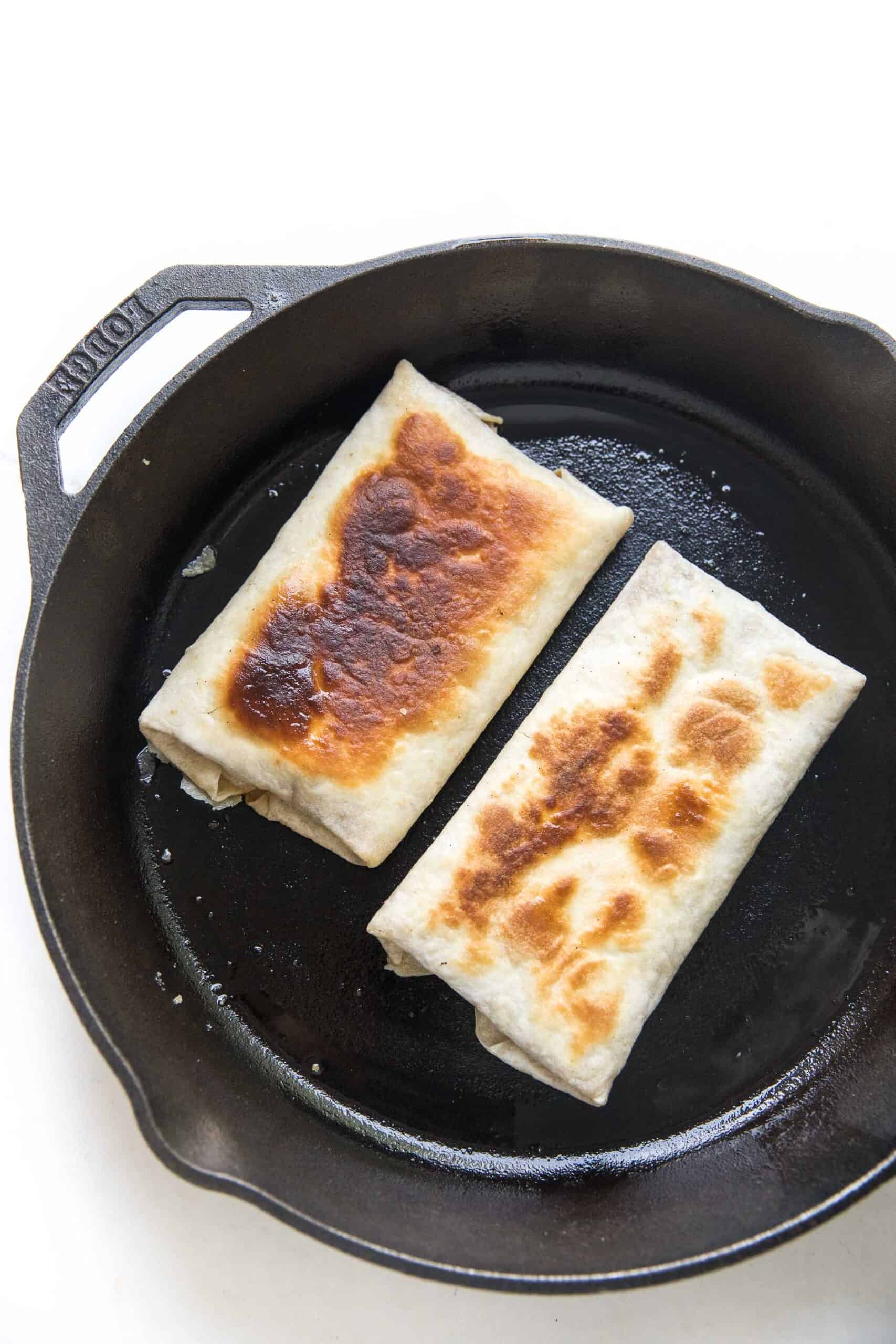 Crispy Bean + Cheese Burritos
I love these burritos because they are super THIN, and when they get crispy they hold their shape perfectly. They don't open up and make a burrito mess everywhere. My 4 year old and almost 2 year old can hold these no problem.
All that is in the burritos is refried beans and cheese. The secret is to spread the beans in a really thin layer. As thin as you would spread peanut butter on a sandwich. This way the burrito is easy for little hands to hold. Then sprinkle on cheese, fold and press.
It's basically a rectangle bean and cheese quesadilla.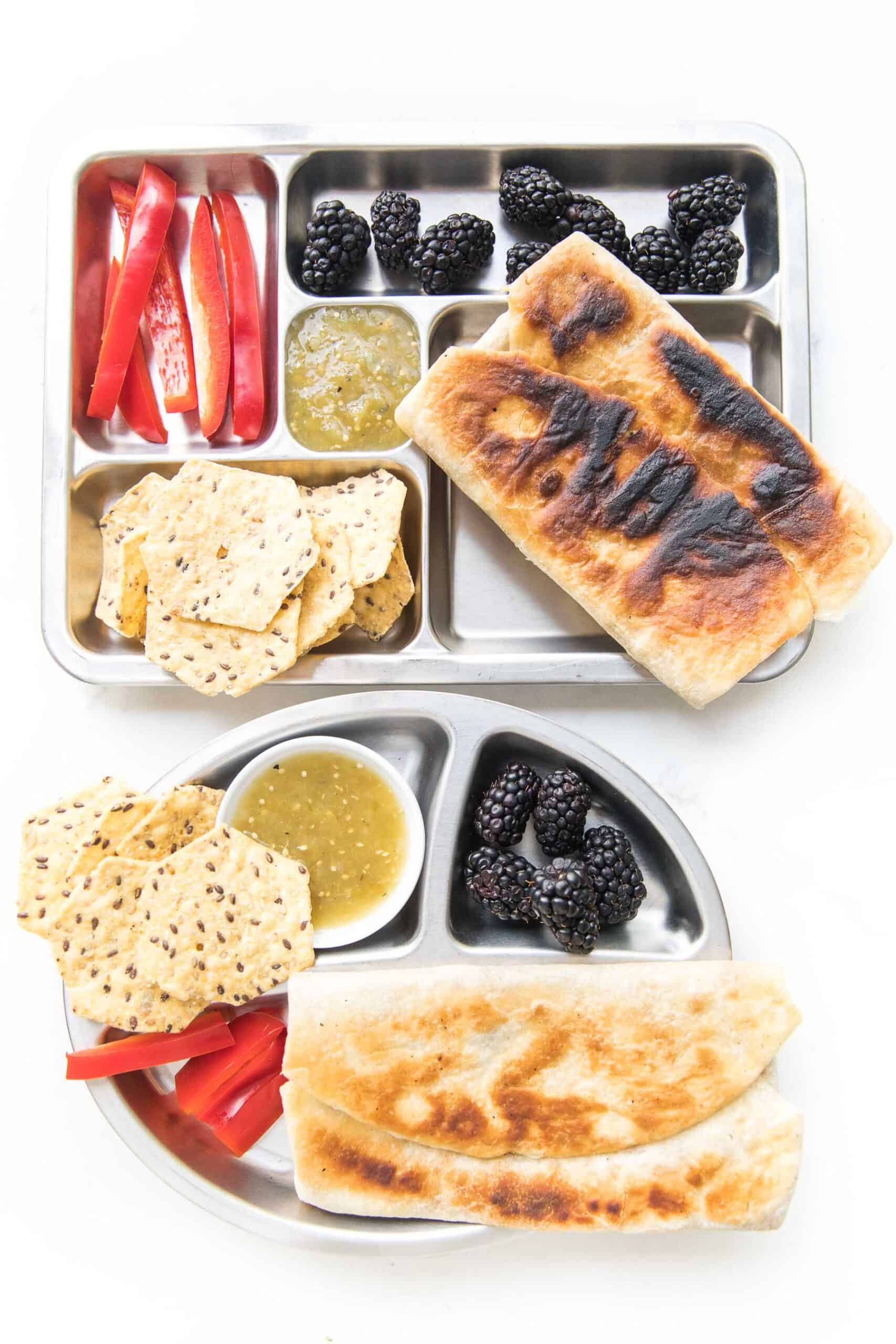 You could add in more things inside the burrito, but I keep it simple with just beans and cheese. I serve veggies, fruit, chips and salsa on the side for my kids.
I then slowly cook it in a cast iron skillet in ghee until oh so crispy. Super simple and VERY kid approved!
Watch Crispy Bean + Cheese Burrito Recipe Demo (2:54 minutes)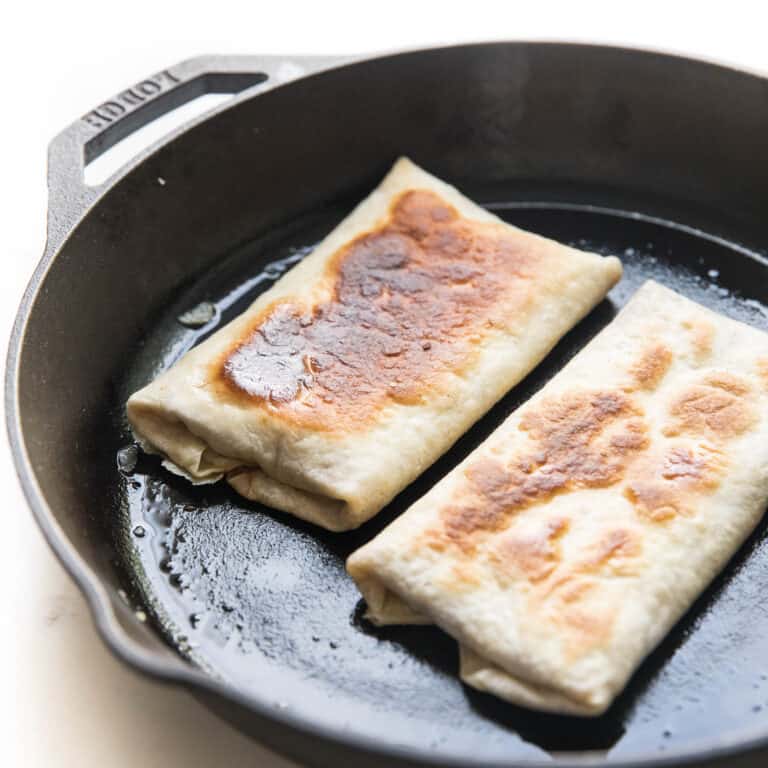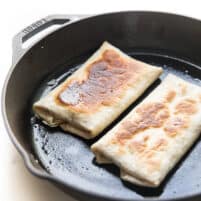 Crispy Bean + Cheese Burritos
These crispy bean + cheese burritos is my favorite way to make burritos for my kids since they don't fall apart and are the perfect size. You cook them in a cast iron skillet until crispy and delicious!
Ingredients
1

flour tortilla

2

tablespoons

refried beans

2

tablespoons

shredded cheese

2

tablespoons

ghee
Instructions
Heat your cast iron skillet over low heat for 5 minutes.

Spread the refried beans in a thin layer on the tortilla. (As thin as you would spread peanut butter on a sandwich). Sprinkle on the cheese. Fold up the burrito like an envelope, and press to keep it thin.

Add the ghee to the cast iron skillet. Start the burritos folded side DOWN. Cook for 8-10 minutes over low heat until very crispy. Flip, and cook another 8-10 minutes until very crispy.

Transfer to a wire rack to cool. The wire rack will prevent it from creating steam and getting soggy on the bottom.

Serve warm. Watch your kids enjoy the best burrito of their lives!
Calories:
424.2
,
Total Carbs:
19
g
,
Protein:
7.5
g
,
Fat:
35.6
g
,
Fiber:
1.9
g
,
Net Carbs:
17
g
Did you make this recipe?
Please Leave a comment and give this recipe a rating!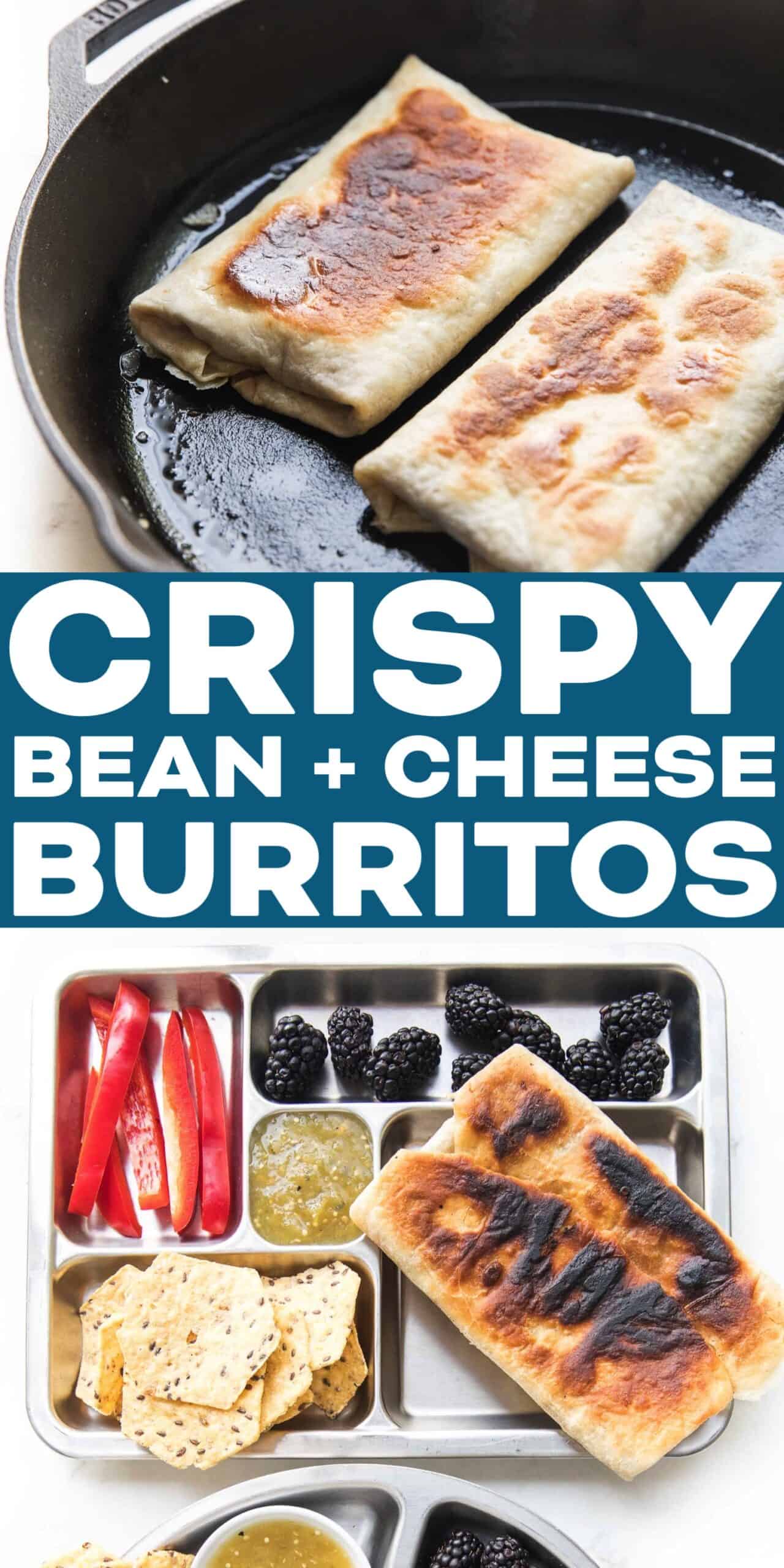 This post contains affiliate links, thanks for the love!