Dining Out Keto :: Ruth's Chris Steak House
A review of the Ruth's Chris Steak House Restaurant + keto friendly menu. A delicious and keto friendly dining out experience!
Ruth's Chris was generous enough to host Shawn and I for a date night out to experience their new keto menu. It lined up perfectly with our anniversary.
We had the BEST time and ate some of the best food of our lives!
Ruth's Chris Keto Friendly Menu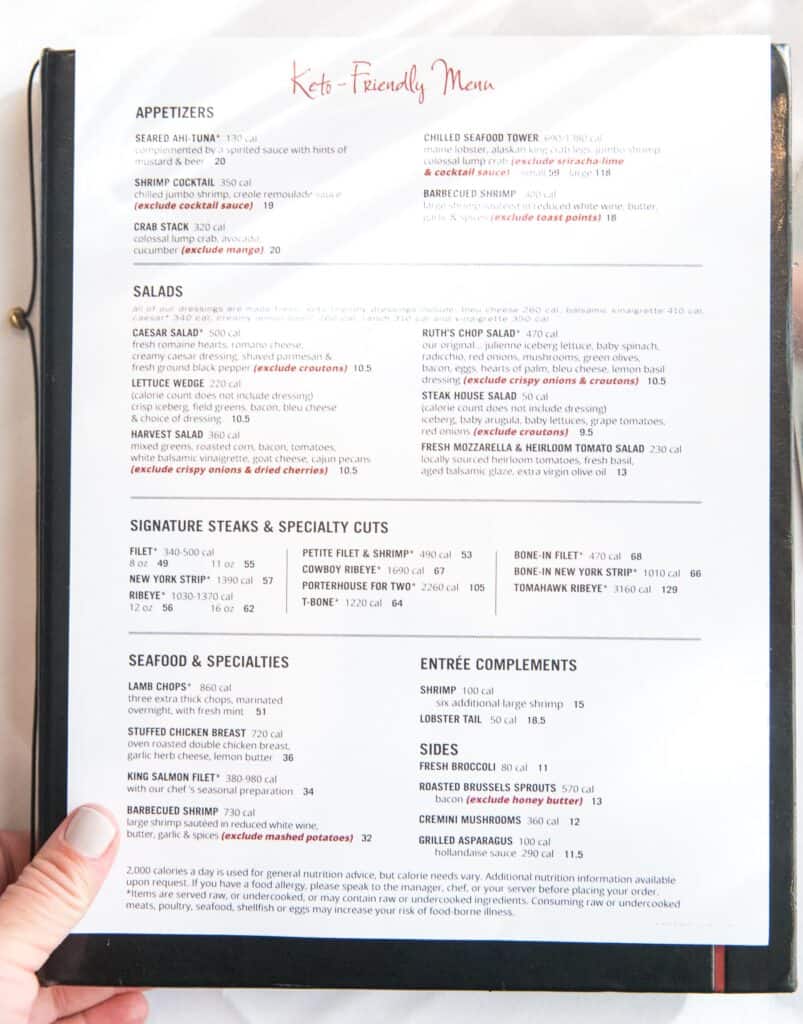 If you're eating keto, Ruth's Chris is the perfect option for dining out. When you check in, you can ask for their keto friendly menu.
Every meal on the keto friendly menu is less than 5 net carbs. Makes it so easy for you to choose your meal and dine out!
Here is the delicious meal Shawn and I enjoyed.
Appetizers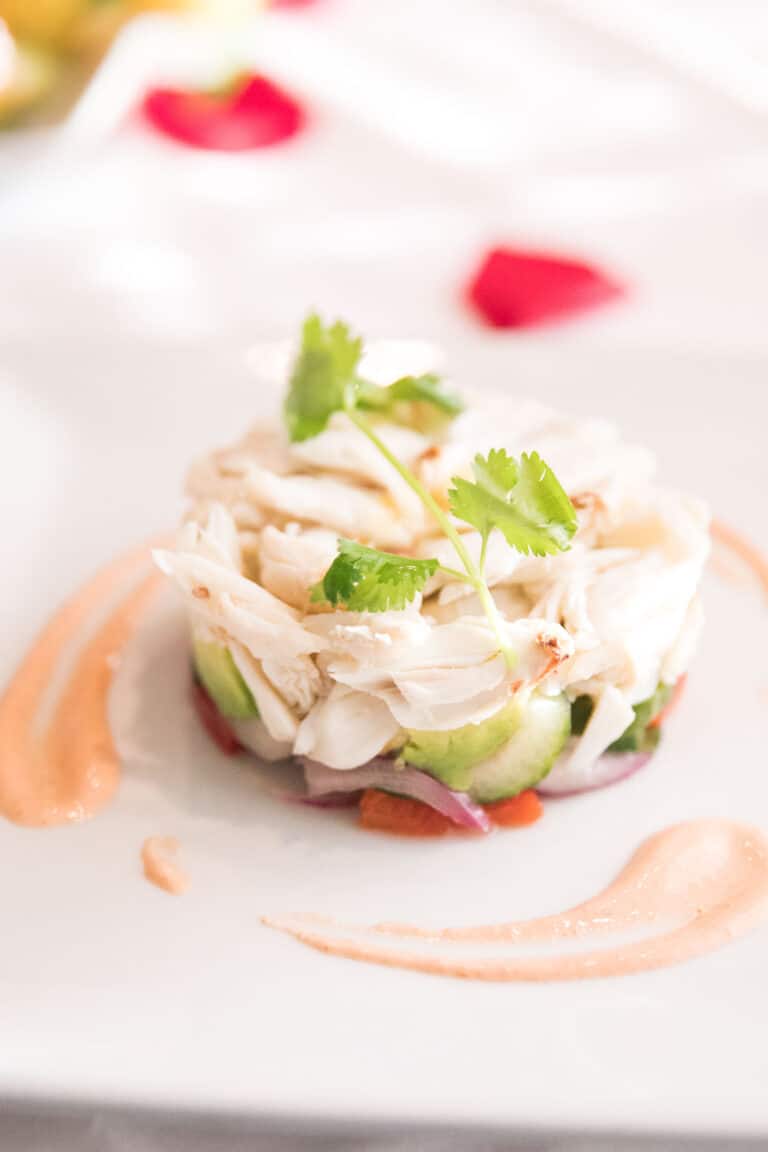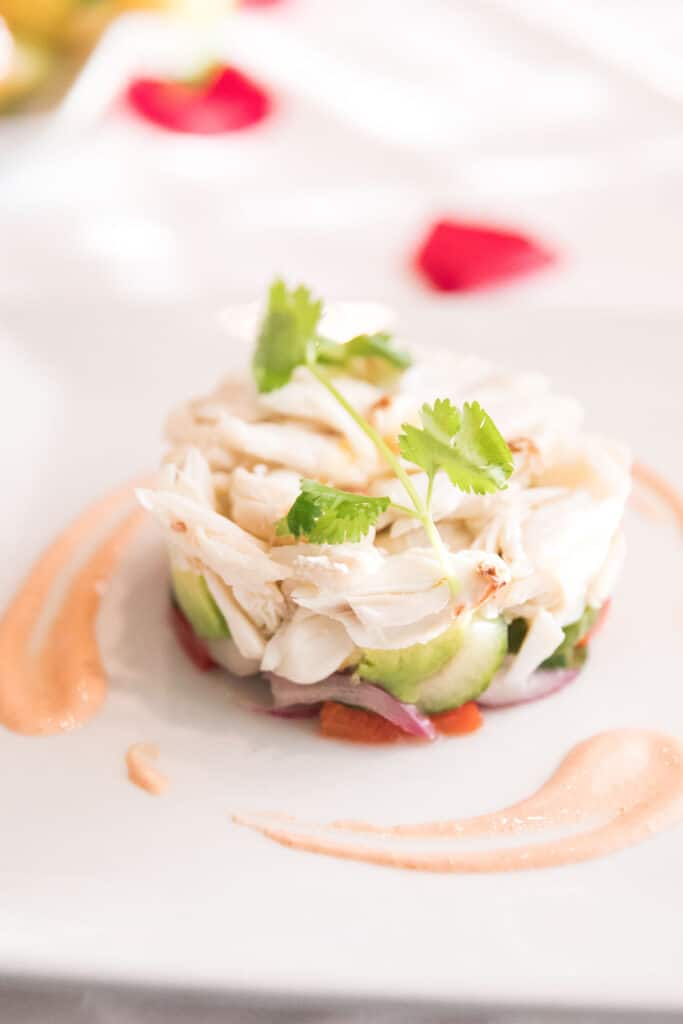 The crab stack (without mango to keep it keto!) Delicious! Reminded me of a cold crab cake salad. Had a spicy mayo sauce around it that complemented the sweet crab, creamy avocado and crunchy cucumber.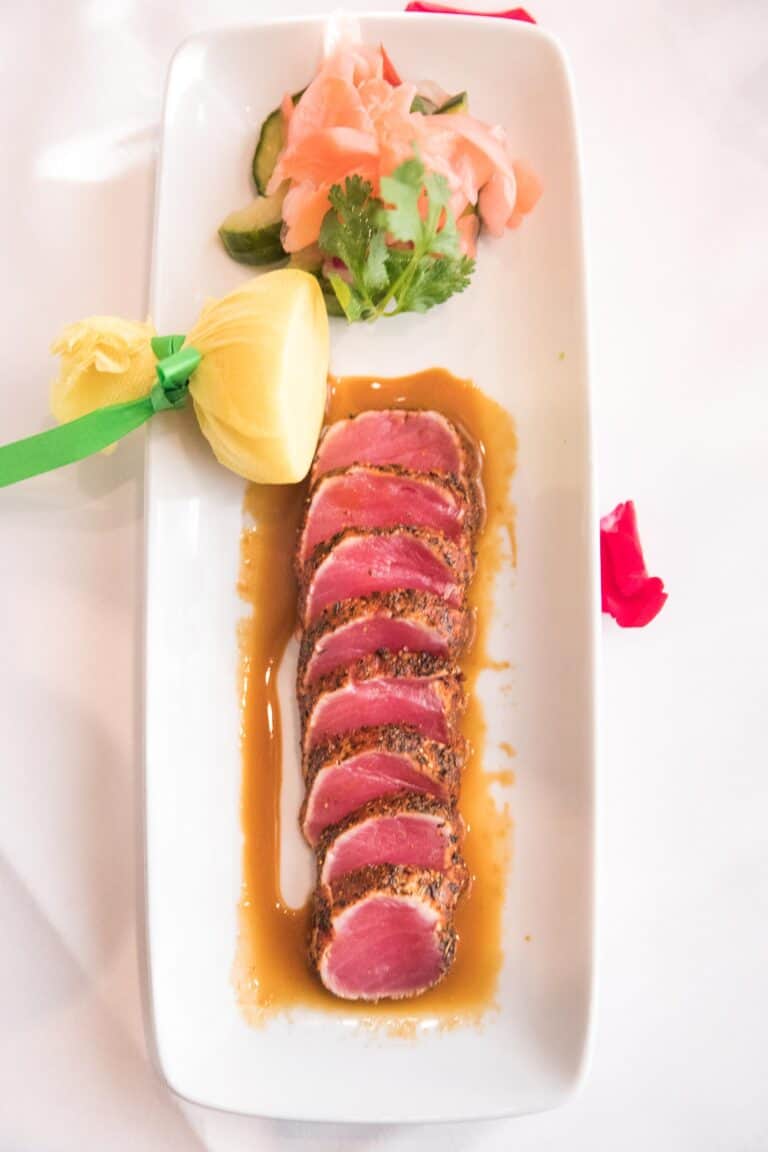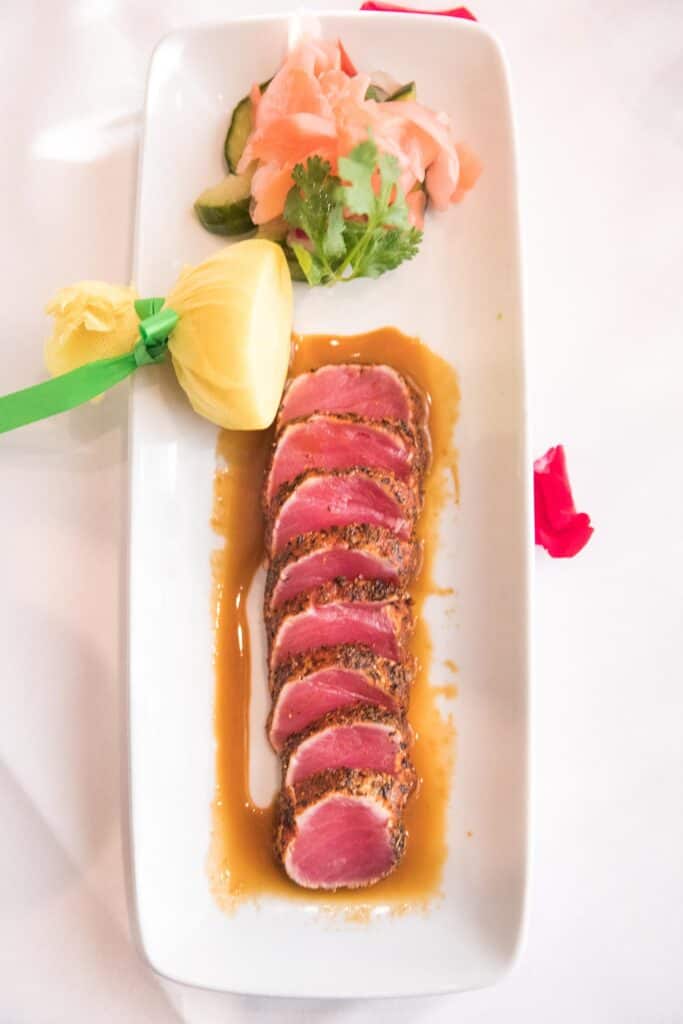 Ahi tuna. It was crusted in a cajun type seasoning. Had a good kick to it. If you like spicy, this is the appetizer for you!
Main Dish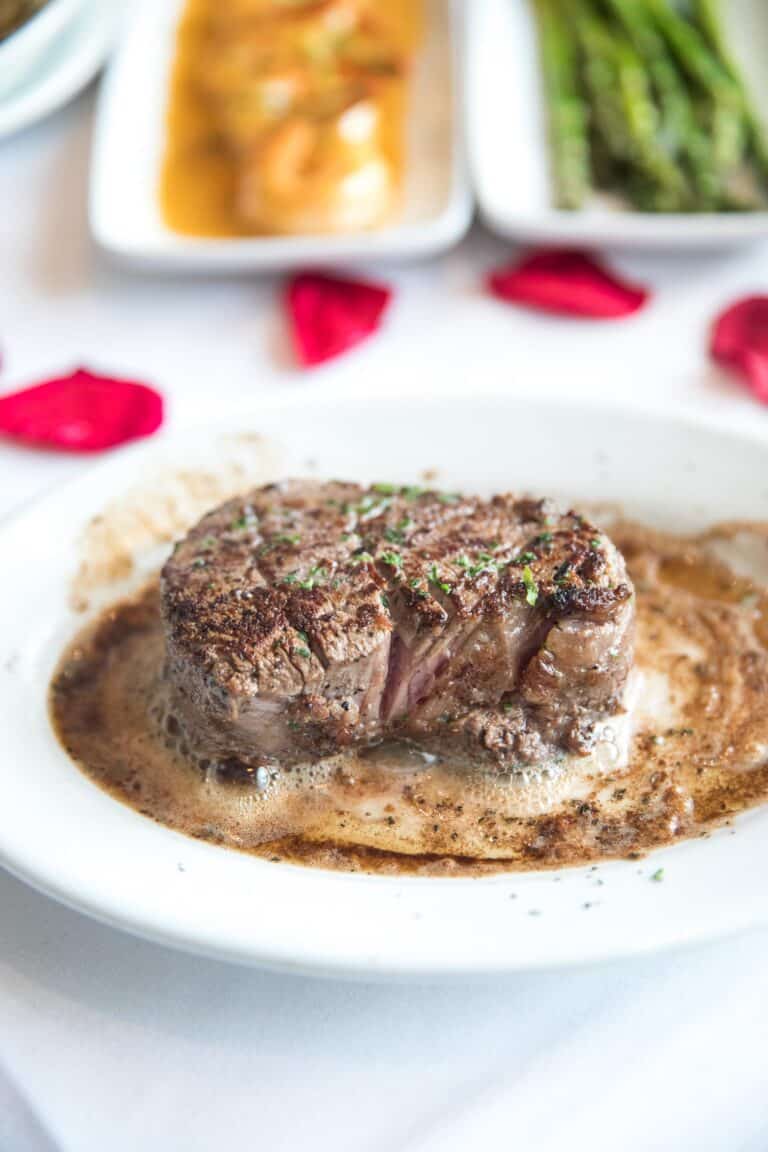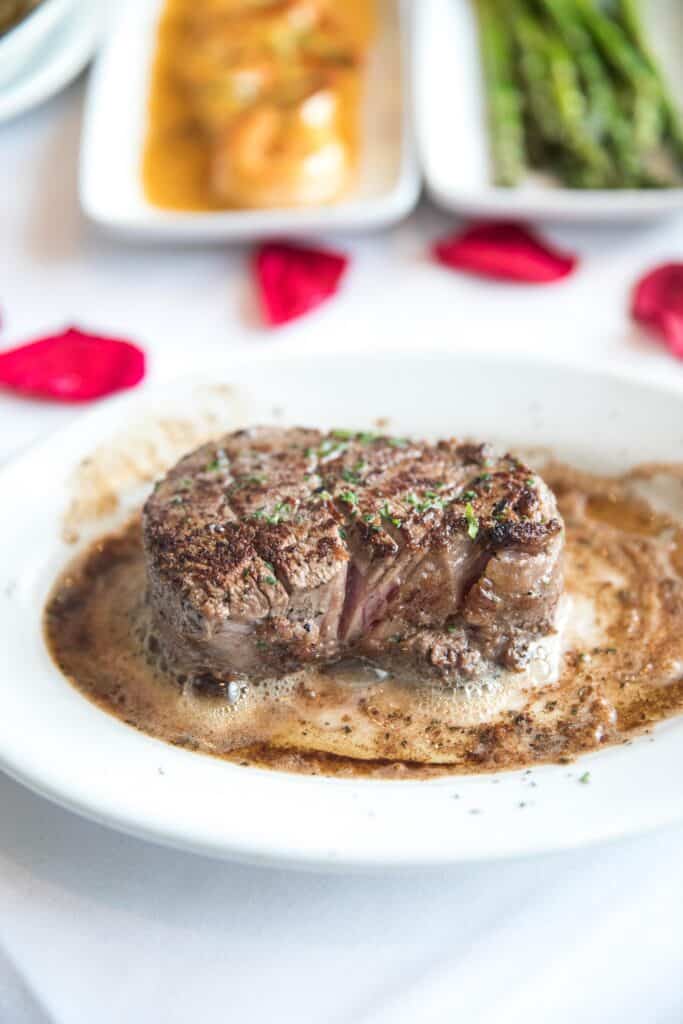 For my entree, I got the 11 ounce filet mignon. It is a prime cut, which is the highest quality cut of beef with superior marbling. It comes out on a hot plate with brown butter that is still sizzling. It had the crusty perfect sear on the outside.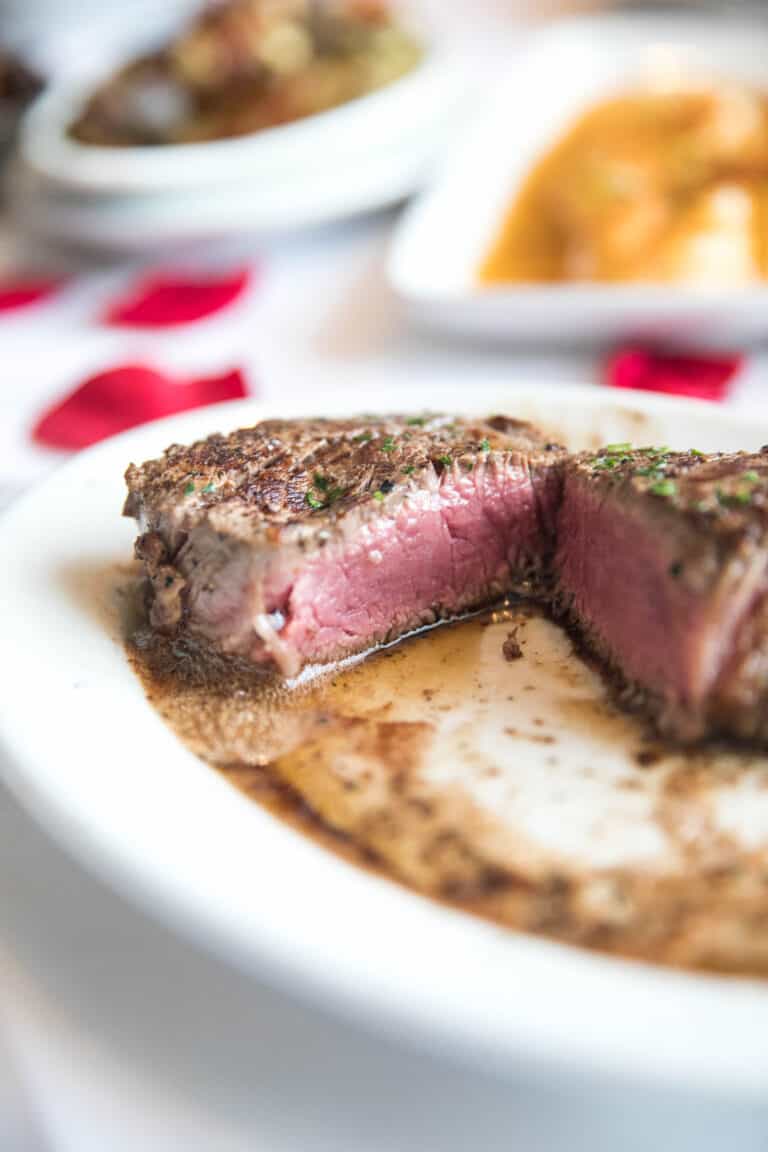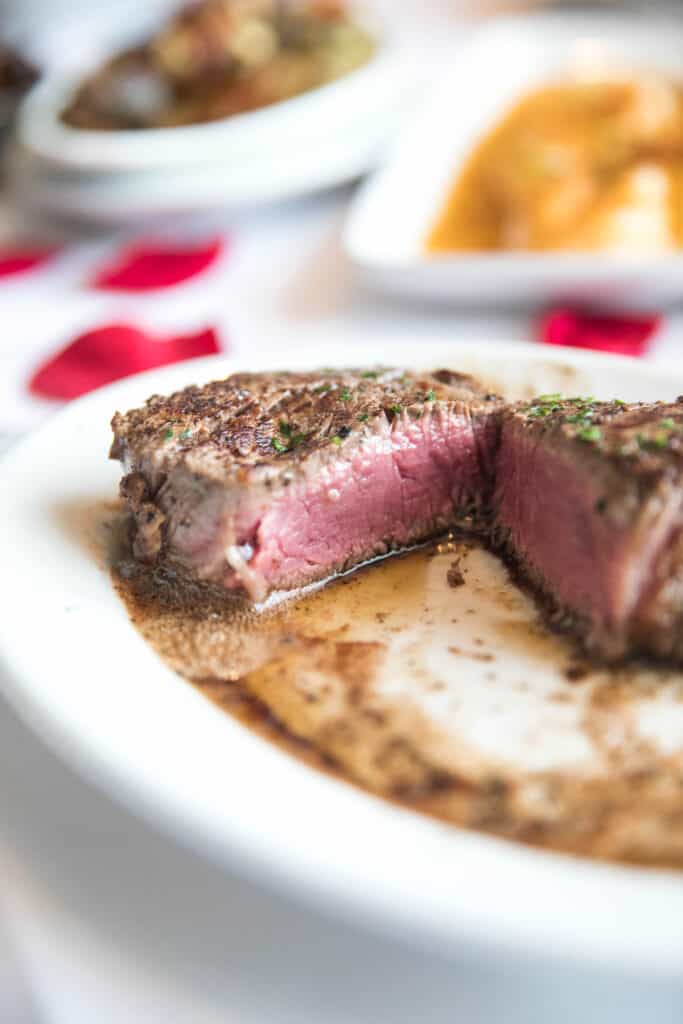 Look at how perfectly medium rare my steak was! It was so unbelievably delicious I barely wanted to talk because I wanted to savor every bite. Hands down the best steak I've ever eaten.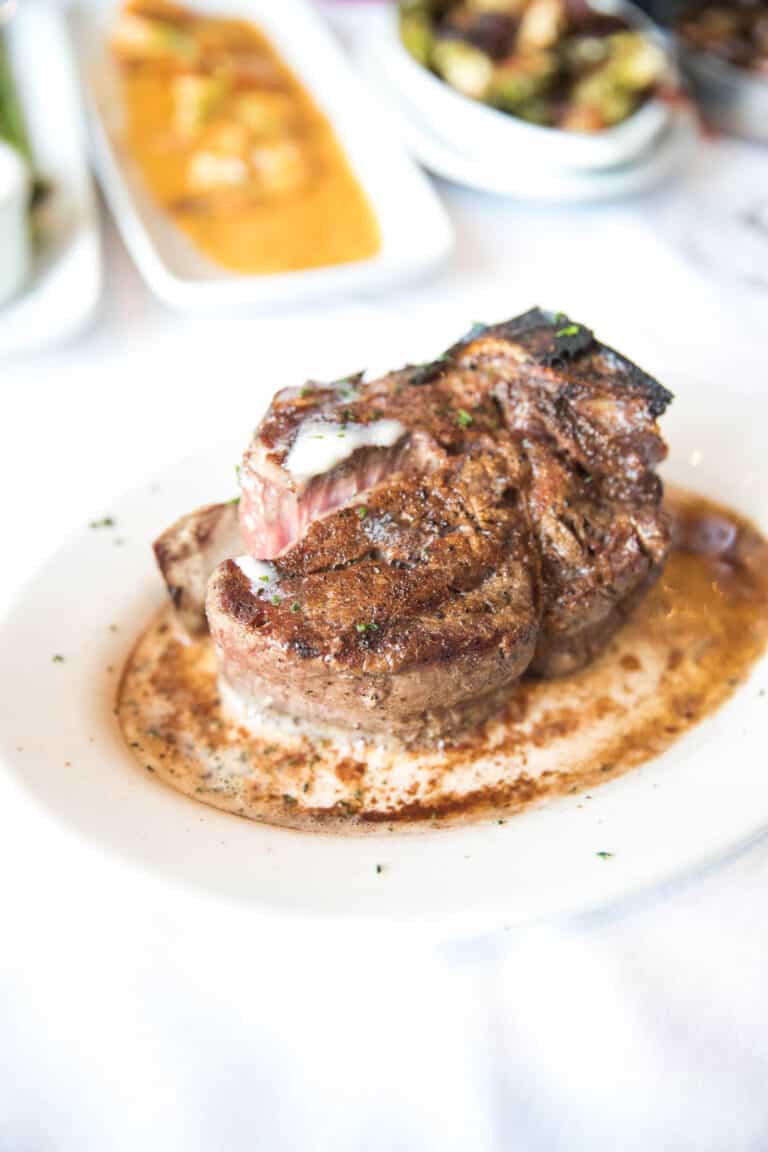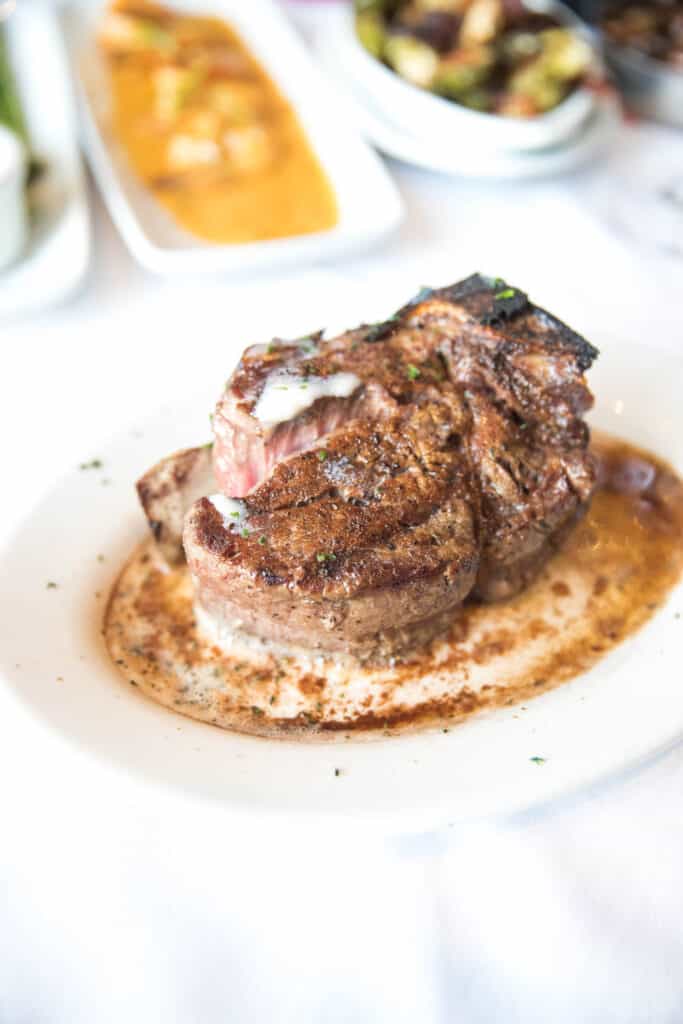 Shawn got the 16 ounce bone in filet mignon. The bone adds even more flavor to the filet. His also came out on a hot plate with sizzling brown butter.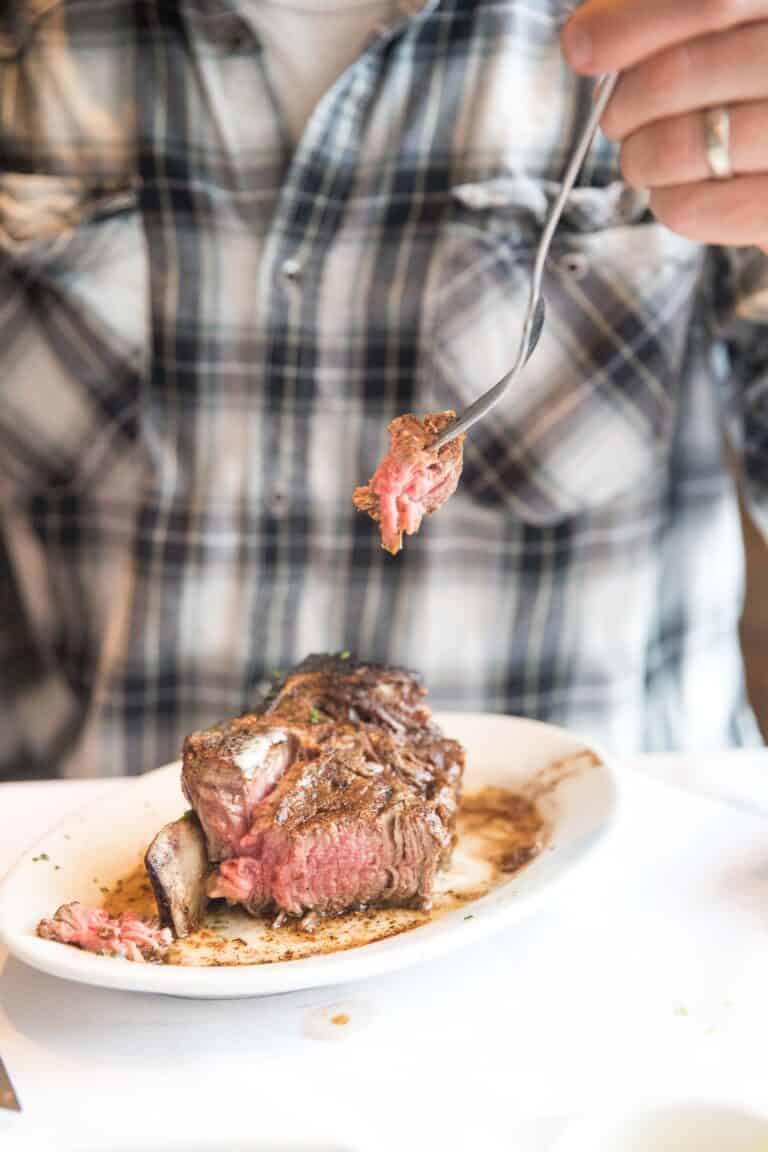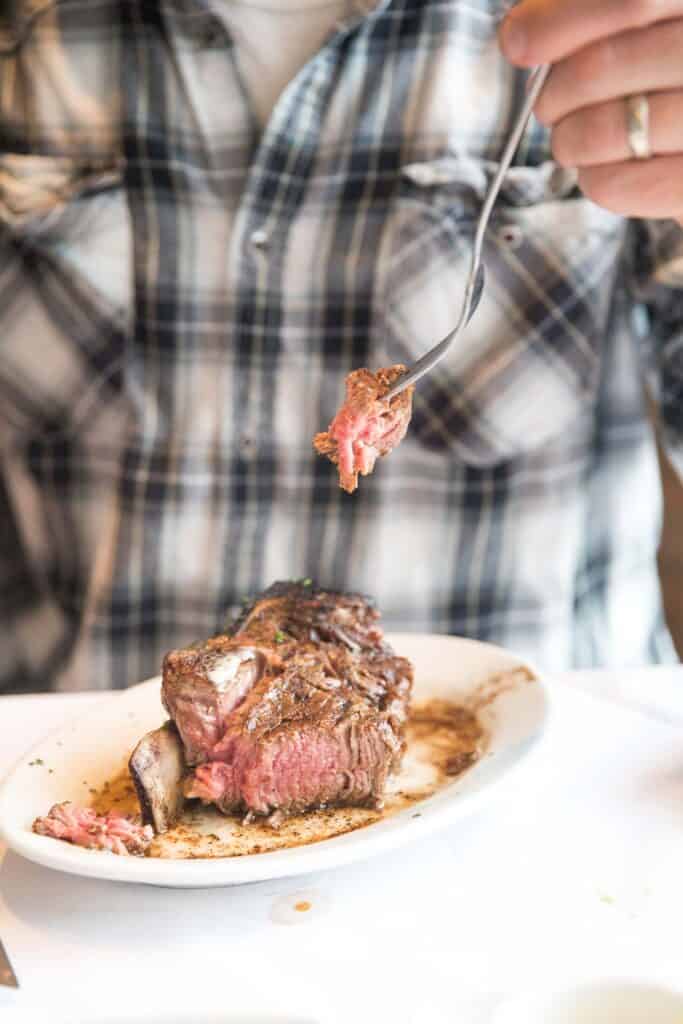 His was also cooked to a perfect medium rare. He even got to choose a fancy steak knife to use to enjoy his bone in filet.
Side Dishes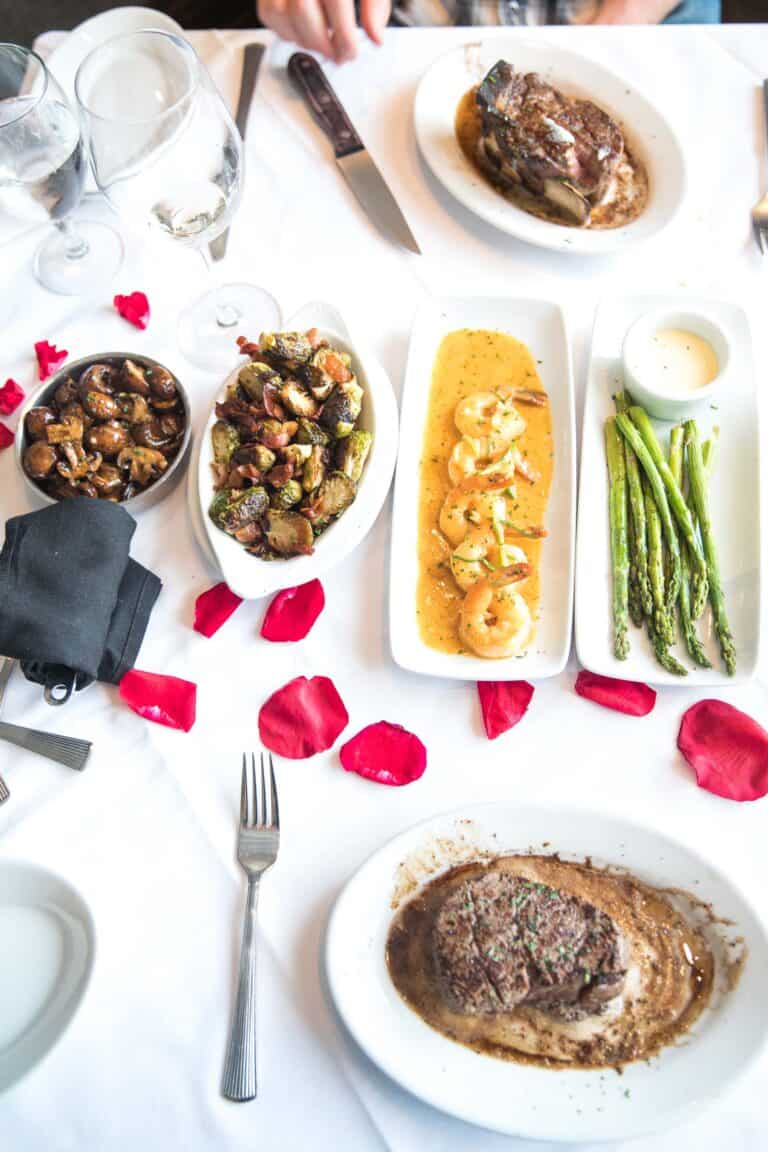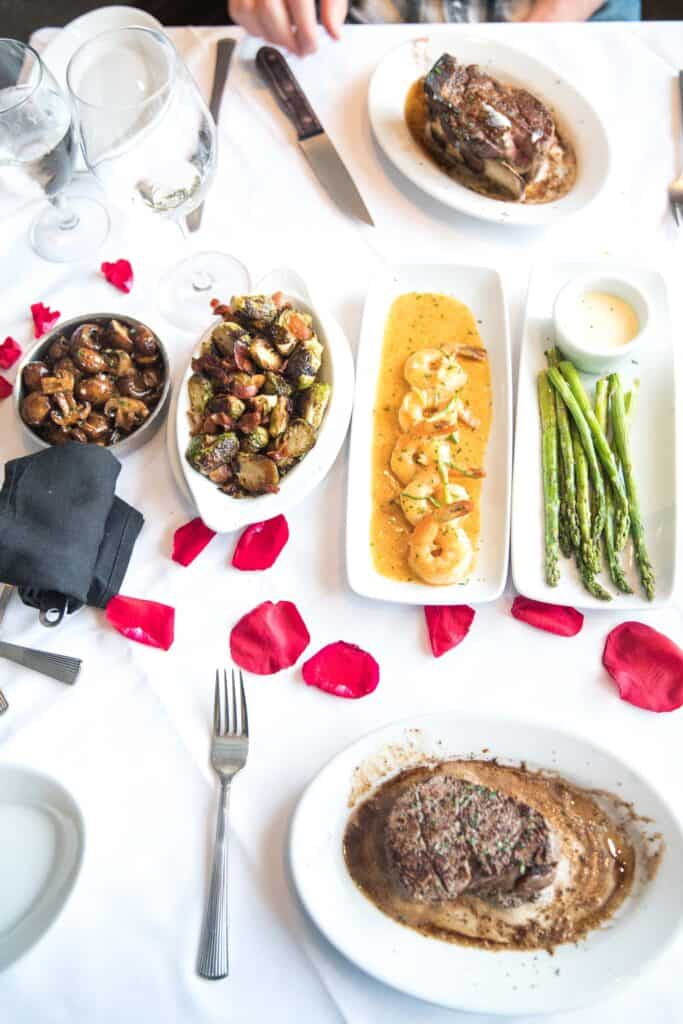 We went a little nuts on sides, because they all sounded so tasty and we wanted to try them all!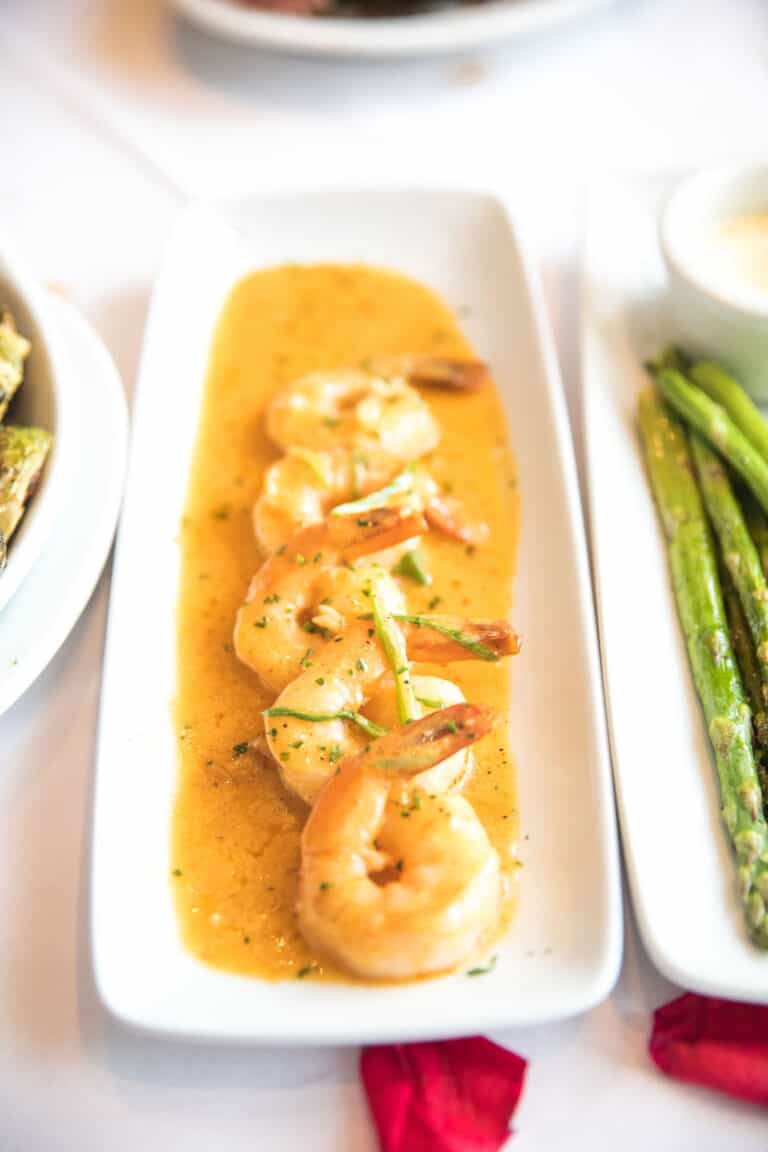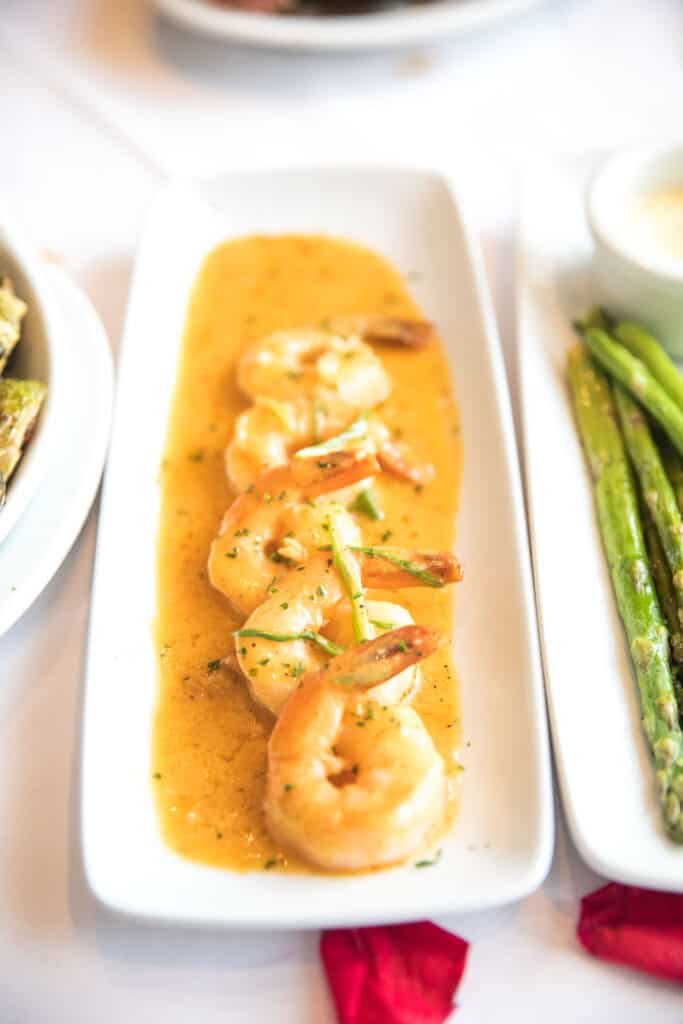 These barbecued shrimp was hands down my favorite side we got. It's actually an appetizer, but we ordered it to be a side. The shrimp are sautéed New Orleans style in reduced white wine, butter, garlic and spices. I even dipped my steak into this sauce, which I highly recommend!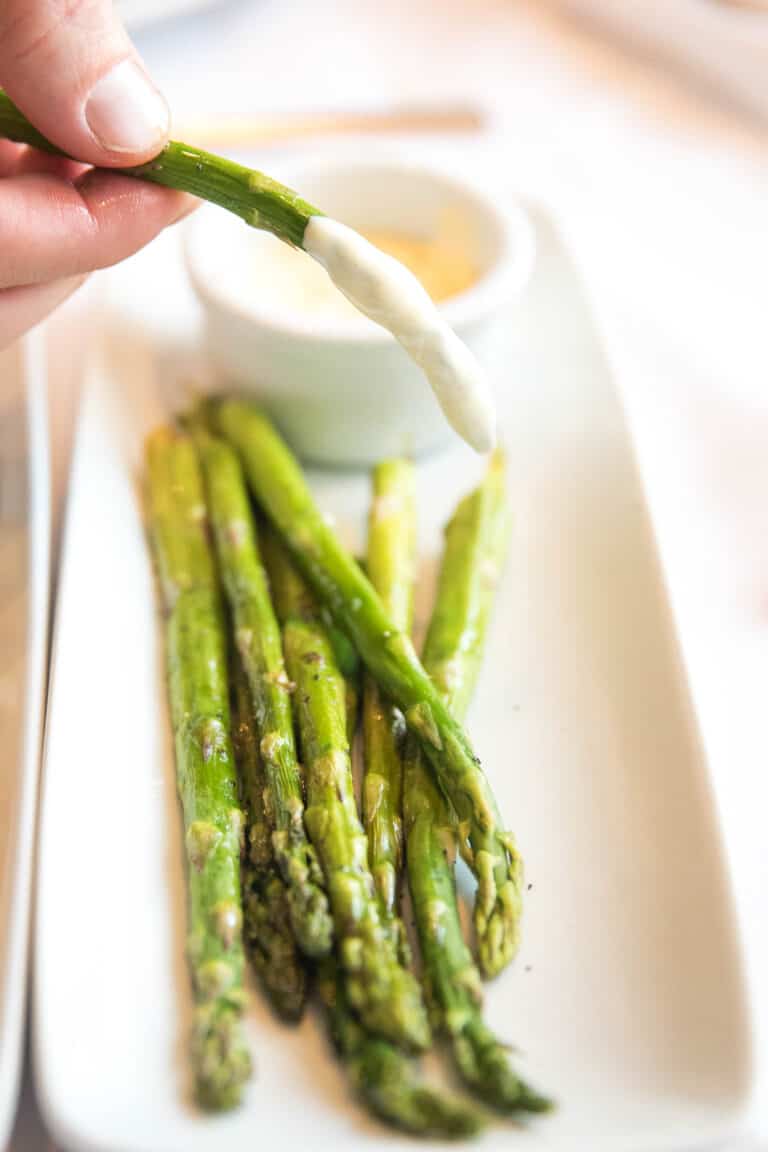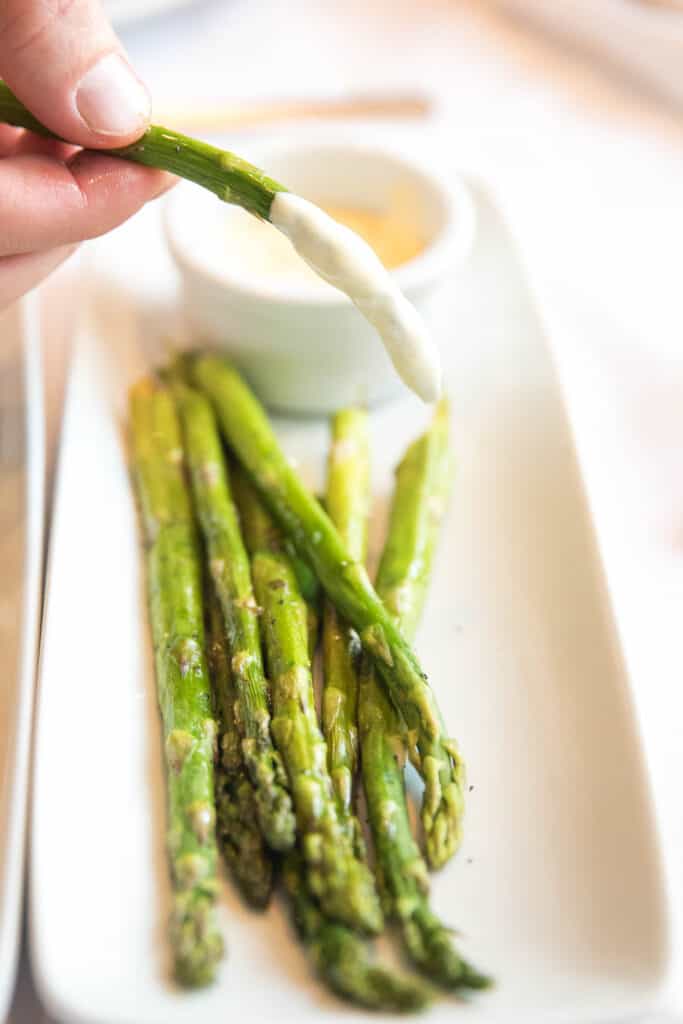 Grilled asparagus with hollandaise sauce was my 2nd favorite. The light and bright asparagus with the lemony hollandaise was a great pairing with the steak.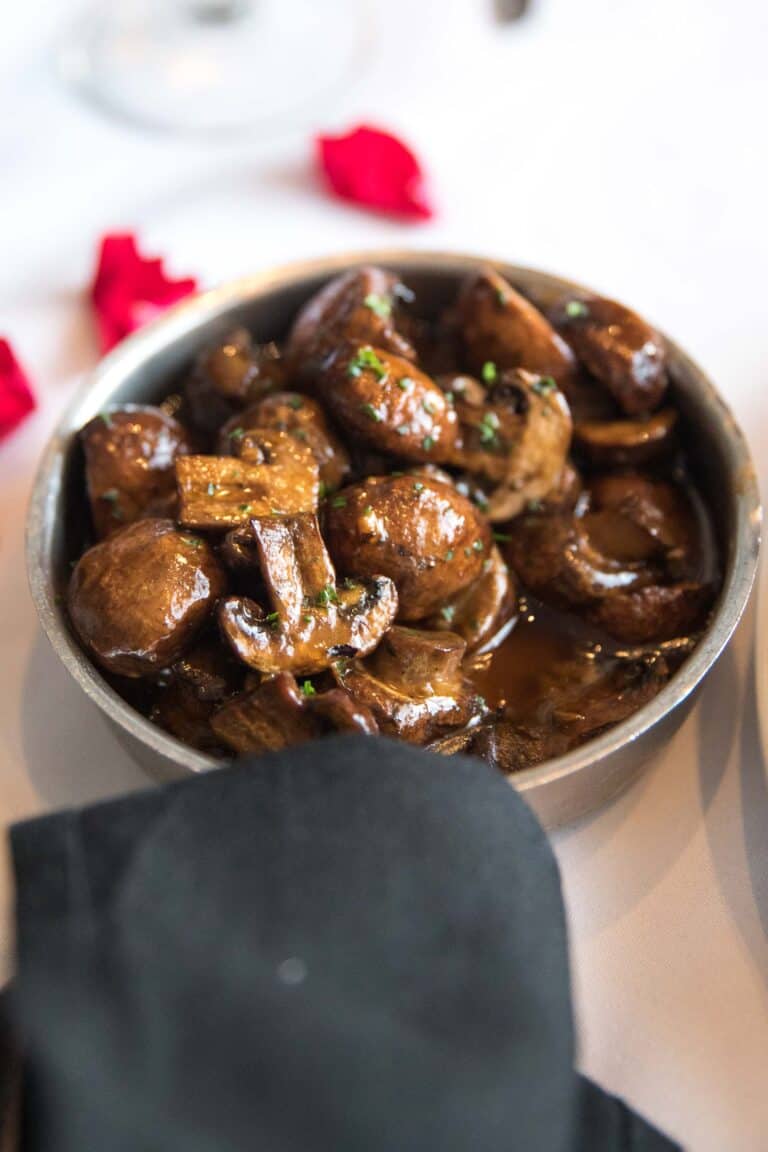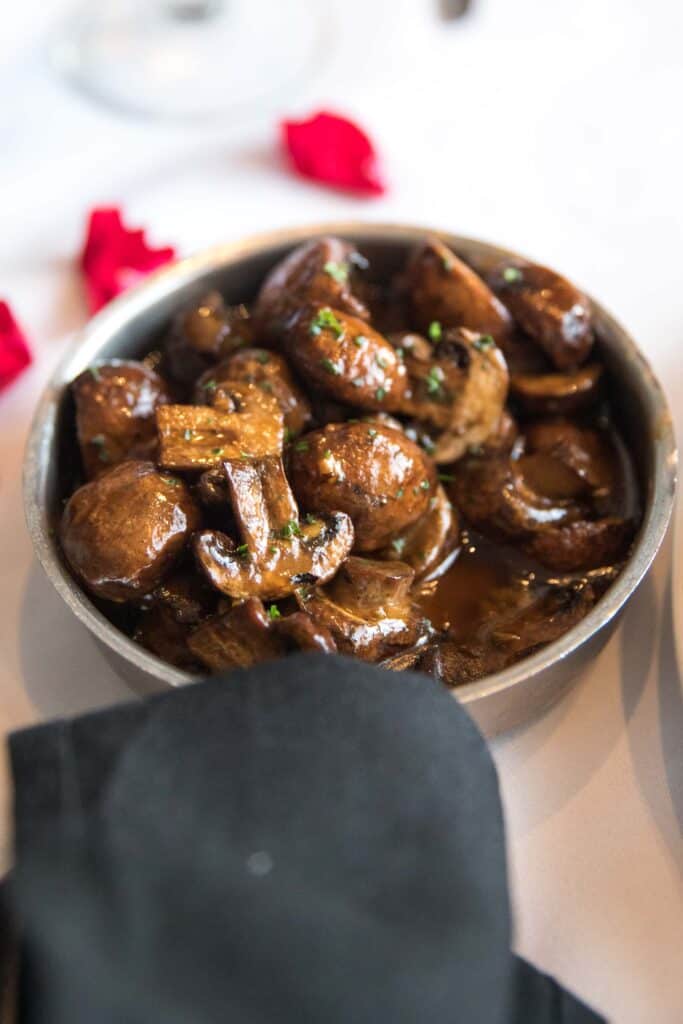 Cremini mushrooms that were sautéed with thyme and garlic. So meaty and delicious!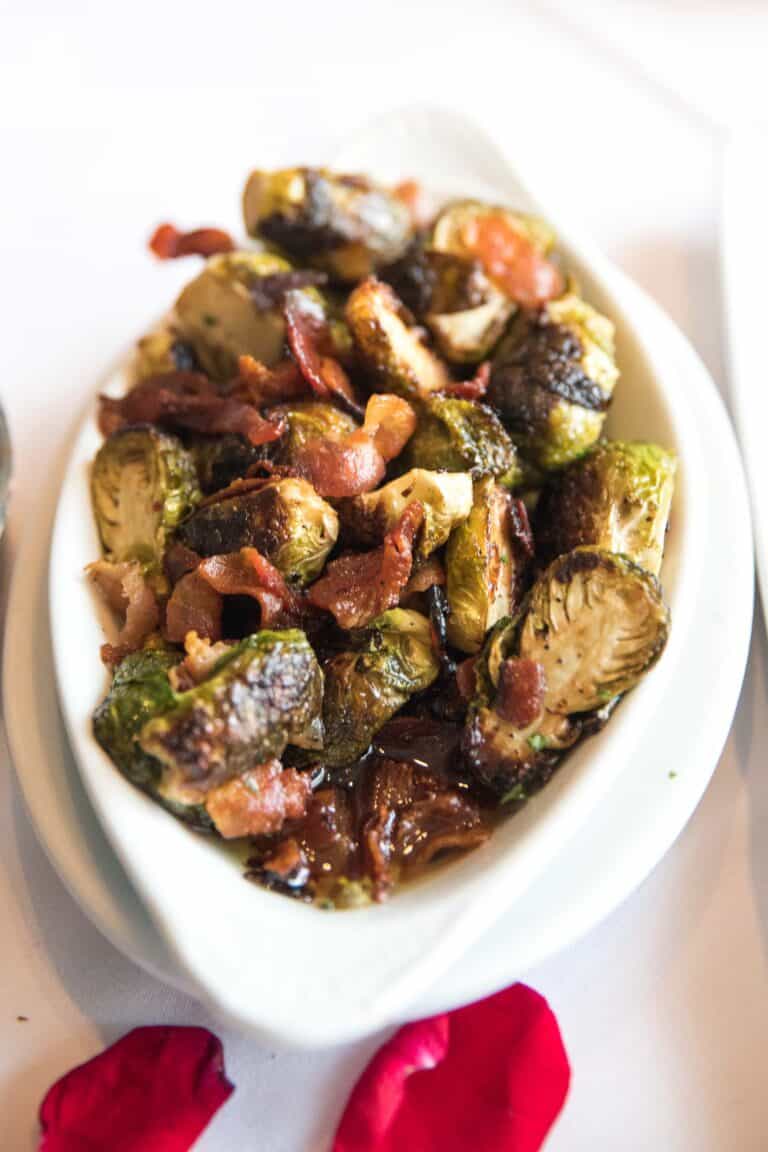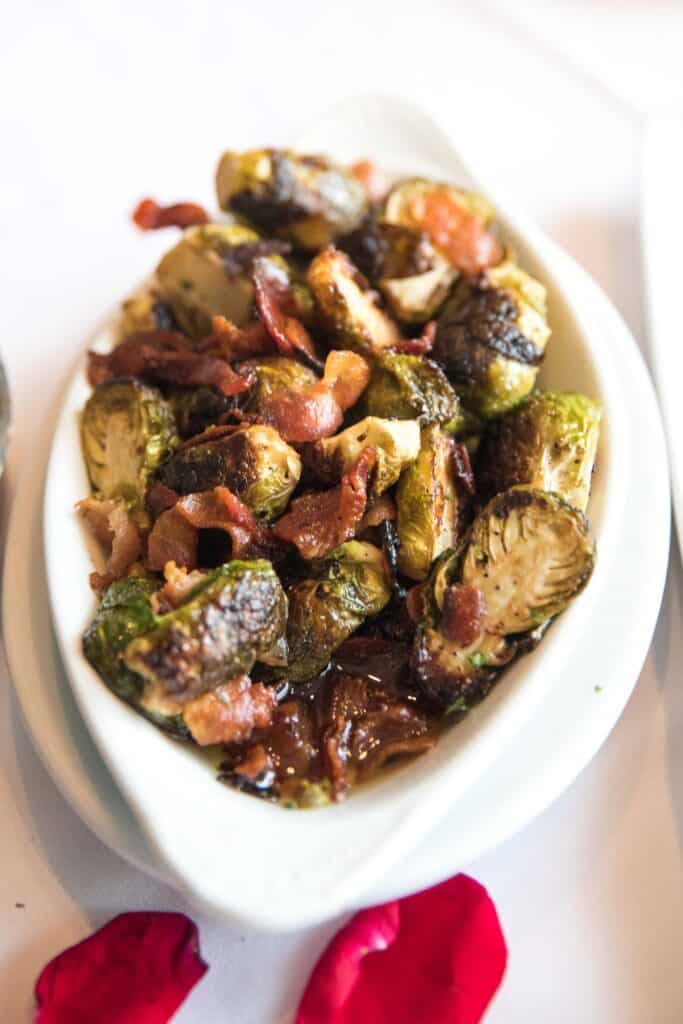 Roasted brussels sprouts with bacon.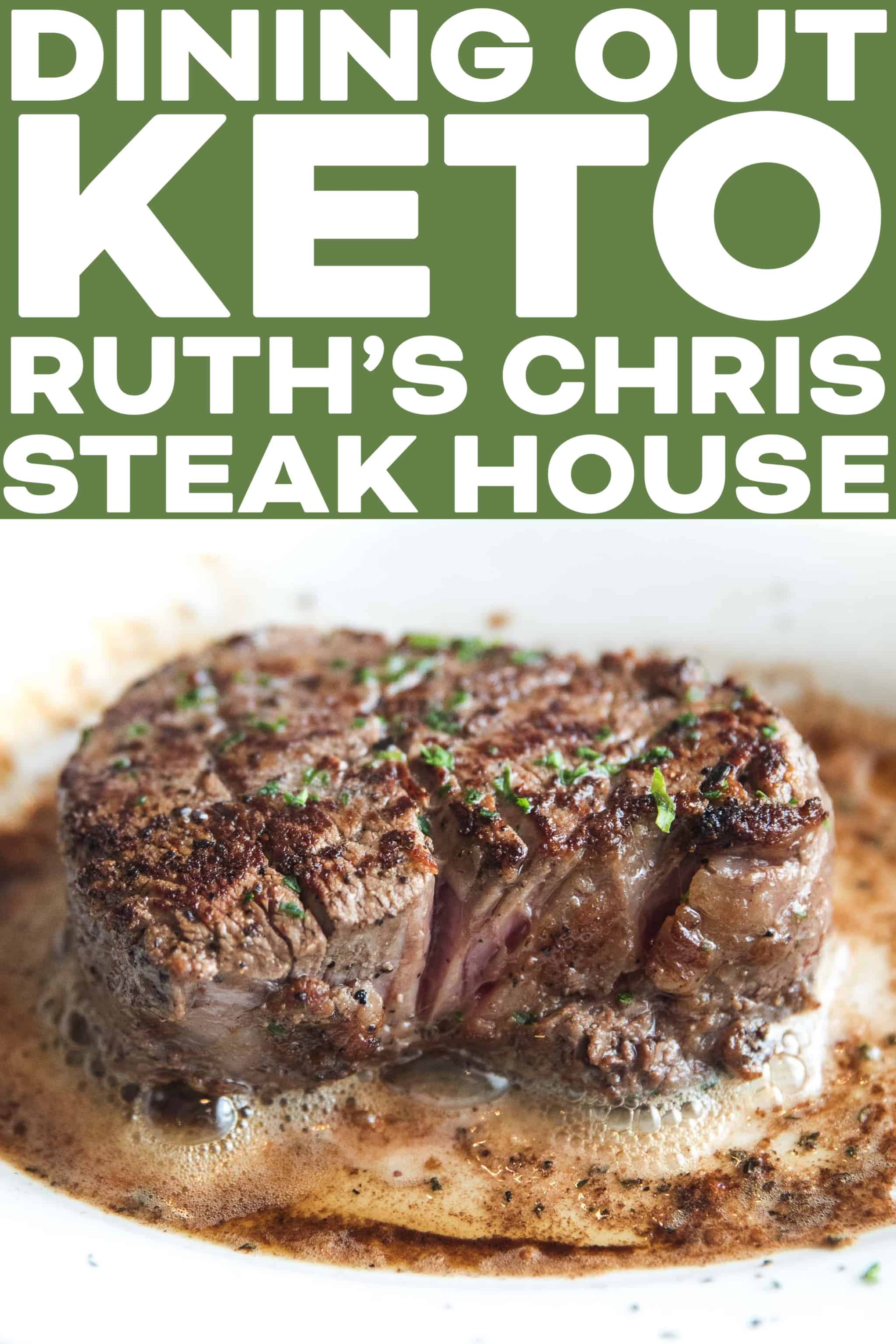 This post is sponsored by Ruth's Chris Steak House, thanks for supporting the brands that support me!