Favorite Non-Toxic Cookware
My favorite non-toxic cookware items I use in the kitchen. Avoid toxins and chemicals leaching out into your food by using safer, toxic free pots and pans.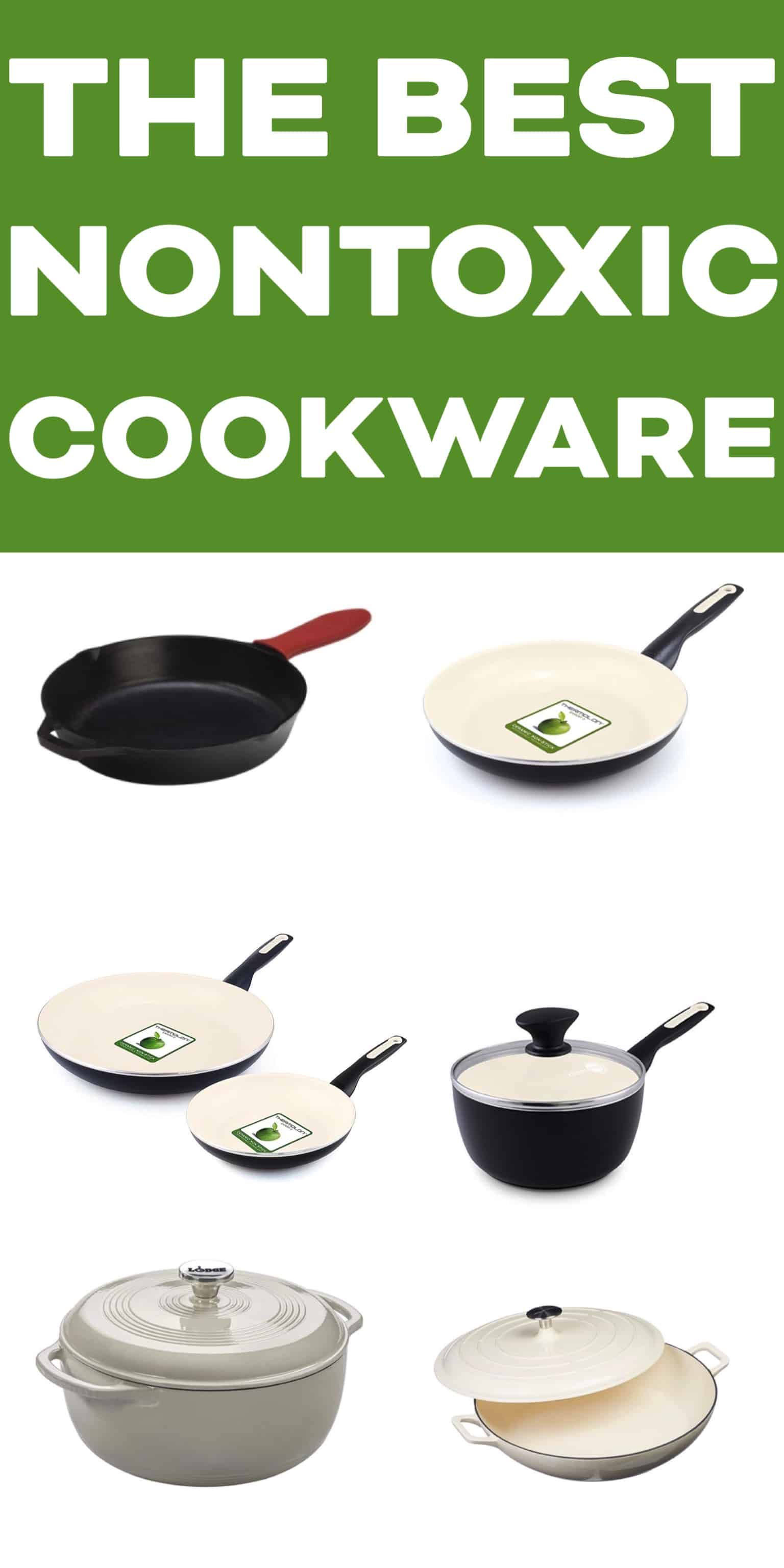 If you're new here and new to toxic free living, start with this post: Why I Made My Home Toxic Free + How I Did It! In that post I share everything you need to know about going toxic free, the resources I learned from, how I budgeted and slowly made the toxic free swaps, and a round up of all my toxic free posts linking to my favorite products (including this one!).
Along with eating clean ingredients, I also like cooking on clean and toxic free pots and pans. The chemicals in teflon non-stick cookware are extremely bad for you.
Choose the safer, healthier route and cook on ceramic coated Greenpans, cast iron pans, and enameled cast iron pots and pans.
I like to keep my kitchen simple, and these are the only pots and pans I need.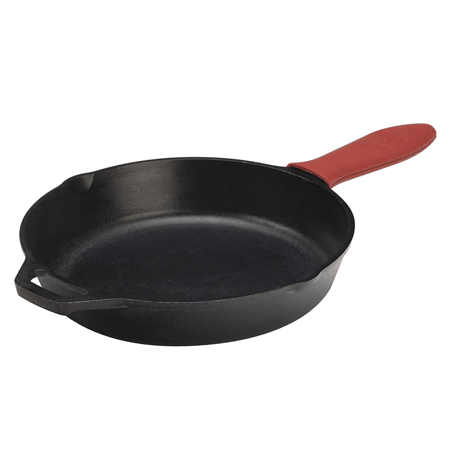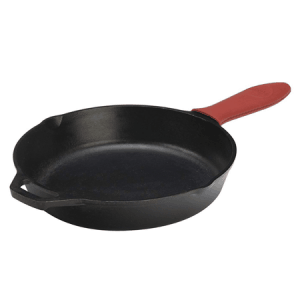 This is hands down my most used and loved pan! I have 2. I am obsessed with them. It is made of iron, so completely non-toxic and safe. They come pre-seasoned, so you can use them straight away. It gets a great sear on meat, I use it for vegetables and stir fry's also. I never have sticking issues. I use this pan for 90% of all my cooking. And you can't beat that price!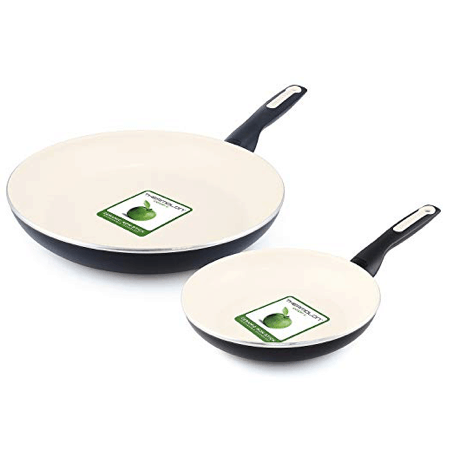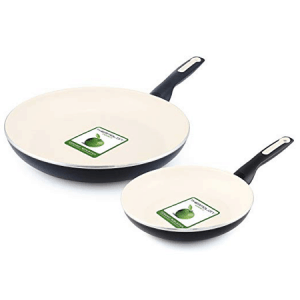 I use these pans for eggs, sautéing spinach, and pancakes. That's it. Basically just things that I can't use in the cast iron skillet. I only hand wash them, and stack them with paper towels in between so they don't get scratched. They have a ceramic coating, which is non-toxic. They do heat quickly. I usually keep the heat level no higher than medium heat.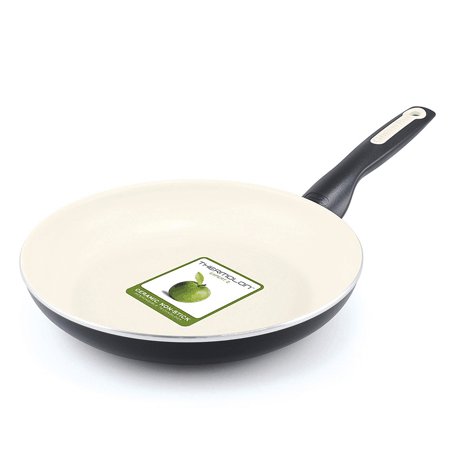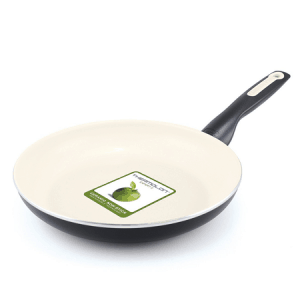 I got a 2nd slightly larger Greenpan. I prefer the 12″ and 8″ sizes the most. But you can only buy the 8″ bundled with the 11″. I use the bonus 11″ skillet when I'm making pancakes for the whole family and want to have 2 pans going.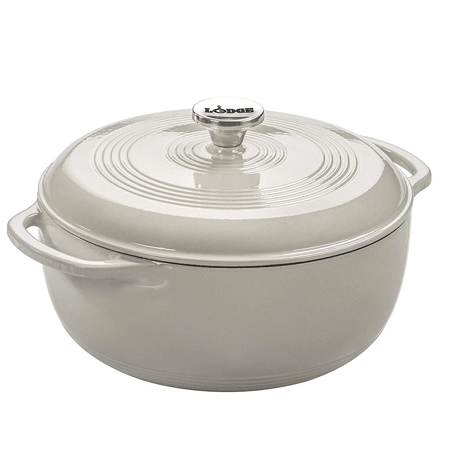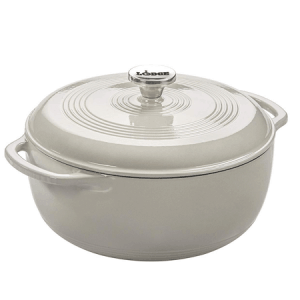 I use this large pot for all of my soups, braising pot roast, and any boiling. It's enameled cast iron, so completely safe. I love the white color! It can go in the oven too.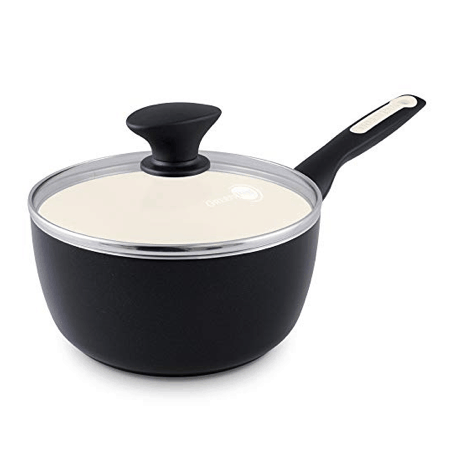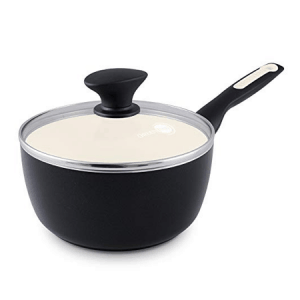 I use this small saute pan to make sauces and reheat small amounts of soup.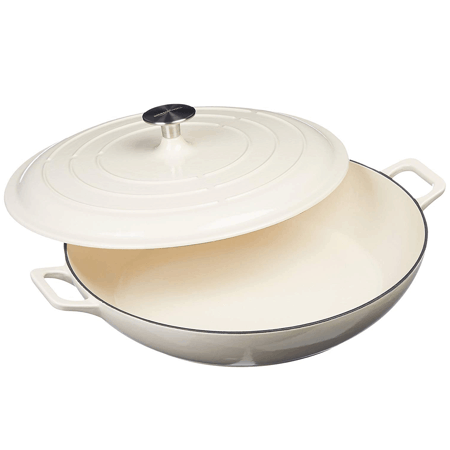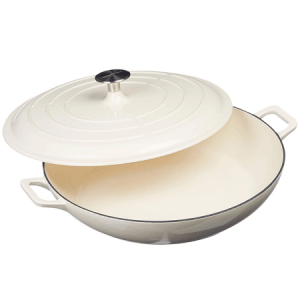 This is a duplicate of the Le Creuset braiser, but this one is 1/6th the price! It works just as great. I use this for braising meat like short ribs, and also for stir fry's.
This post contains affiliate links, thanks for the love!