Five Things for Friday
1. We went on a late evening nature walk and it was such beautiful light! I love that it stays dark until 8pm. And I love walking and talking with Shawn out in the hills.
2. We went wine tasting on Treasure Island over the weekend. Treasure Island is a little man made island right outside of San Francisco. It's just a short 5 minute bus drive over the Bay Bridge. We had the best time. The weather was gorgeous, and you can't beat the view.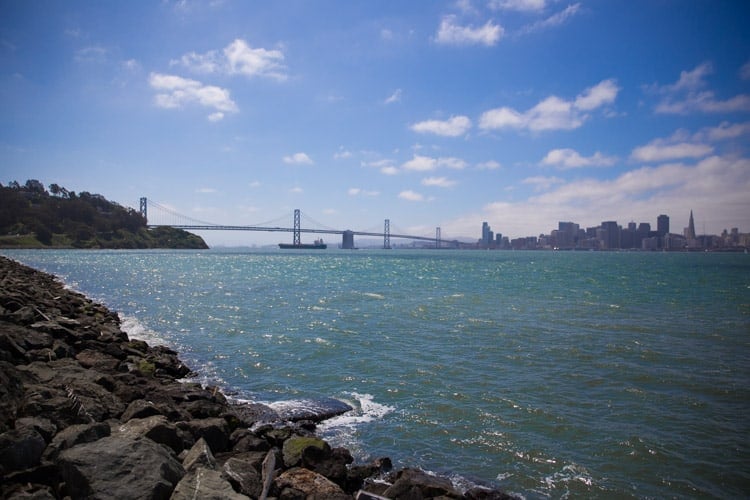 3. One of the wineries had bocce ball set up outside. It was so fun! It's like cornhole mixed with croquet mixed with bowling. The 6 of us had the best time playing outside while drinking delicious wine. Of course I was great at it. I'm great at most games after I've had a glass or two of wine. Ha!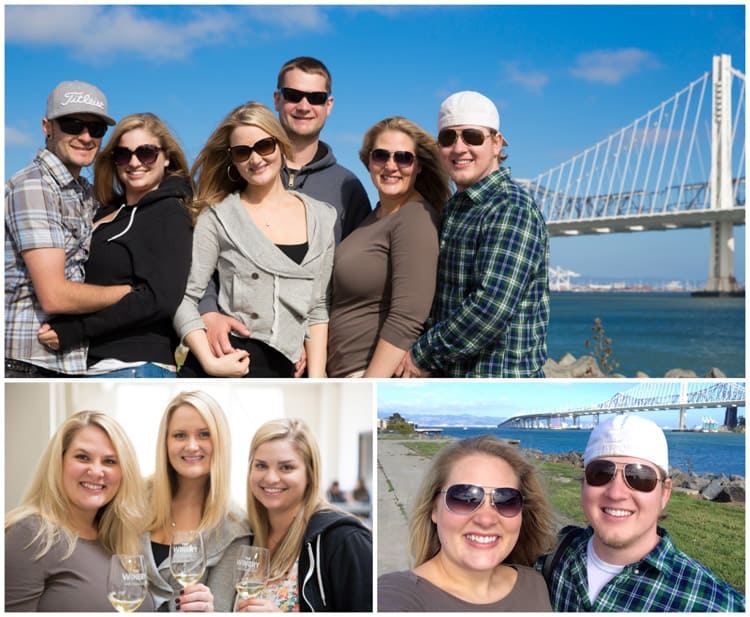 4. Something not so wonderful happened this week. I was in a bit of a car accident. Remember how my back window was broken in my car? And then I got in that super minor fender bender? Well, I guess bad things really do happen in 3's, because my car is now kaput.
I was driving home from work on the freeway, listening to a podcast and daydreaming about what to make for dinner. I was gazing out the side window for a little too long, and by the time I looked forward I saw nothing but brake lights. I tried to stop in time, but *crunch*. The drivers car actually wasn't that damaged, my BMW seemed to slide right under his and just dented his back bumper. But as you can see my, car didn't fare so well.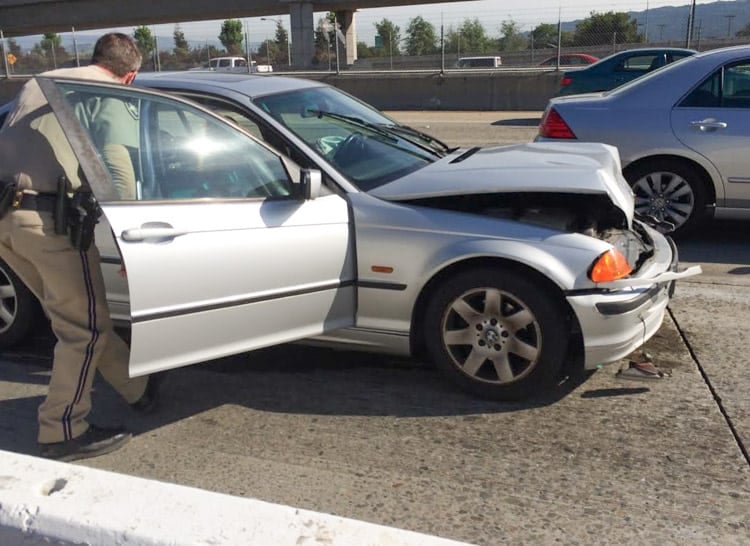 No one was hurt, thank goodness. I did get these gnarly cuts on my arm from the airbag going off, but that's it.
It was very scary. I called Shawn immediately, and shakily said, "Hi honey. I'm Ok, everything is ok. But I was just in a car accident and my car won't start and I'm a little scared and not sure what to do." Him and my dad drove down to me right away, Shawn parked at a nearby park and hopped the freeway fence and came running up to me within 10 minutes of the accident happening. I felt so much better when he got there.
He hugged me extra tight that night and kept telling me, "I'm just so glad you're ok. You've gotta be more careful Nat. I can't have anything happening to you."
I now drive like an old person, in the slow lane, with no music on. Lesson learned.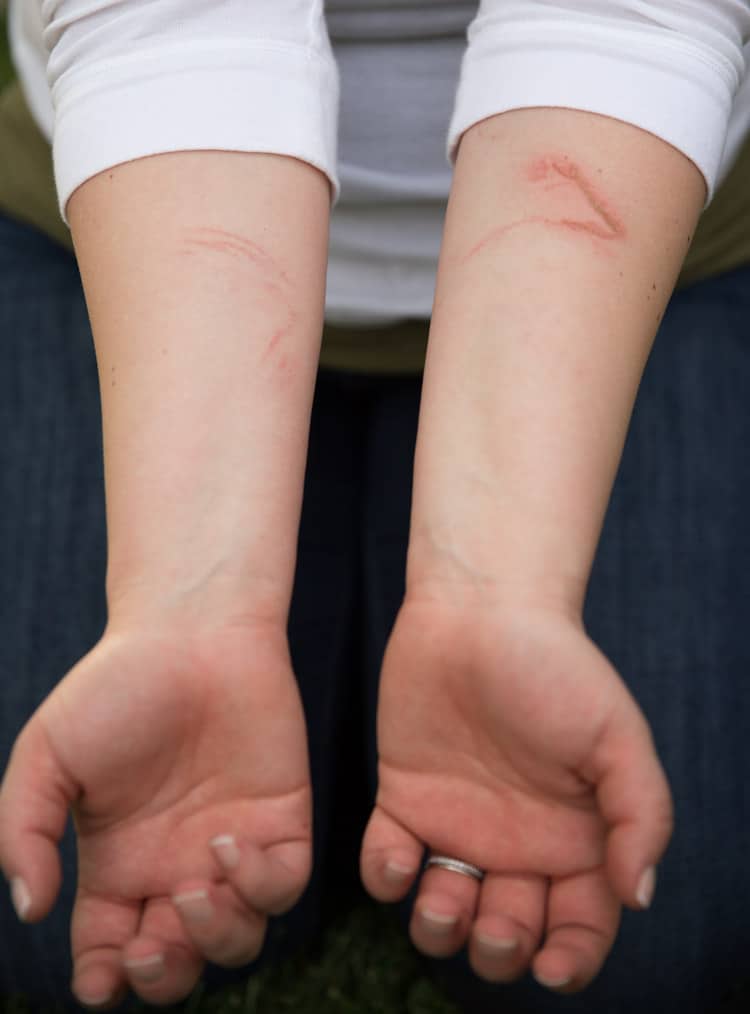 5. On a much happier note, you must watch the newest short film Shawn and I made! A blogging friend of mine, Ashlee, contacted me to ask us help her make a video to announce that she is pregnant with baby #2. I just love how it turned out! Makes me so happy.
Also, this text I sent to my mother in law telling her the video was posted had me laughing SO hard! I should really be more careful when telling people about this pregnancy announcement video. Don't worry, when we are pregnant, I certainly won't be telling family via text!