Five Things for Friday
1. Over the weekend I went down to Santa Barbara for a bachelorette party. We spent Saturday afternoon on the beach and it was just beautiful! Shawn went to college at UCSB, and being down there really brought me back to when I used to drive down to visit him every 3 weeks. We even went to the bar where we celebrated Shawn's 21st birthday 6 years ago. Oh memories!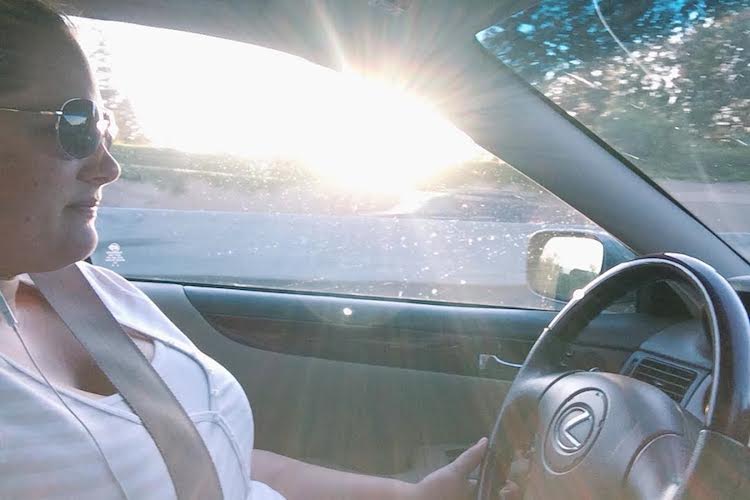 2. I got a new car! Well, not brand new. I'm not a millionaire and I hate being in debt. But I got a "new to me" used car! My brother-in-law is a mechanic and helped me find a great used Lexus. It's so nice! Shawn is going to roll his eyes at this, but that little car accident I got in is working out kind of nicely for me because this new car is much nicer than my old BMW. There's always a silver lining!
3. We had a bit of a dogs + paint = disaster incident this week. I got this text from Shawn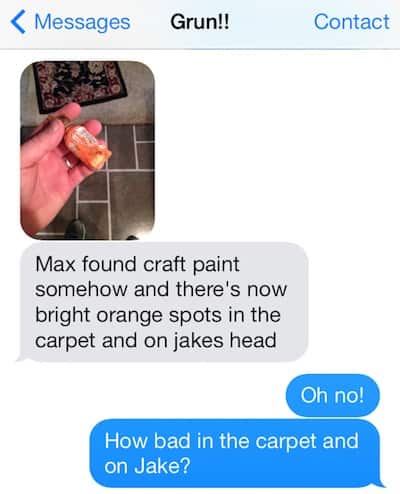 Followed by this picture of Jake with a smearing of orange paint on top of his head.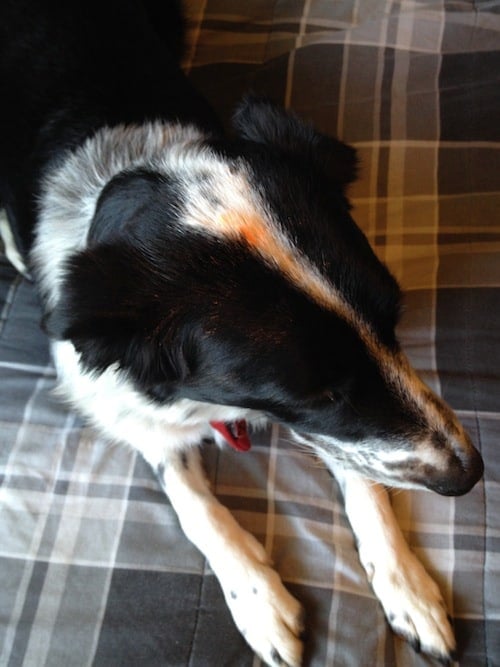 In case you're wondering, nail polish remover works great at getting craft paint out of carpet. Couldn't bring myself to try it on Jake's head though. Poor guy has been thru enough.
4. I'm throwing my brother-in-law and his fiance a couples shower in a few weeks. I love myself a good invitation, and found a great one at Wedding Paper Divas. Rather than spending a bunch of money on the invites and shipping, I decided to be a little crafty and make the invitations myself.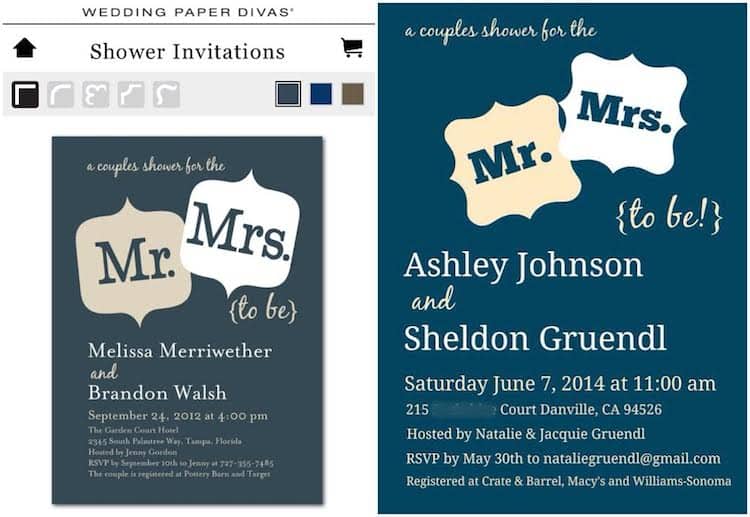 They turned out great! They look almost exactly like the originals. And so easy! I actually made these on PicMonkey, which anyone can use. Then I printed them on 5×7 photo paper at Costco, used double sided tape to tape the photo to card stock, used 5×7 envelopes I already had, and BOOM! Super cute DIY invitations that cost a fraction of what I would have paid. And I could pick them up the same day. Winning!
5. I've saved the best for last! I received the BEST news on Wednesday!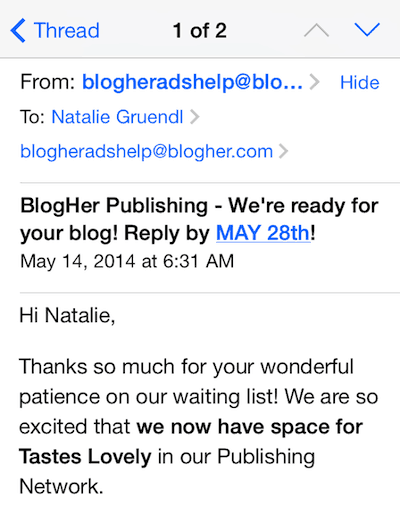 I got into BlogHer Publishing Network! I am seriously so excited and still can't stop smiling. I called Shawn at 7am with tears in my eyes saying, "I got into BlogHer! I got into BlogHer! I can't believe it!" I applied way back in January and have been patiently waiting to hear back ever since. I felt as if I had applied to college and got accepted into Harvard!
In case you don't know, BlogHer is one of the top ad networks for bloggers. Almost all of the popular bloggers use it, but it is very hard to get accepted into. When I first started out my food blog, my dreams were to learn to take beautiful pictures I could be proud of, make blogging friends and to have a blog high quality enough to get accepted into BlogHer. And now all of those dreams have come true! It feels great to get the validation that I am on the right track.
It has gotten me very sappy and grateful for all the love, support, and kind words I've received from family and friends. I appreciate all of you reading more than you know. Without you Tastes Lovely would mean nothing. It feels great to have found my passion and to be creating recipes and photographs that people want to read and admire.
Hugs to you all, and I hope you all have a great Friday!