Five Things for Friday
1. Now that wedding seasoned has come to a lull, we had a free weekend! I took full advantage of it. On Saturday, we went wine tasting in Livermore with my sister and her husband and had the best time! Even though it was over 90 degrees in October, say what? Luckily the tasting rooms had AC. On Sunday the 4 of us went out to lunch then saw Gone Girl. So good! They did a great job turning the book into a movie.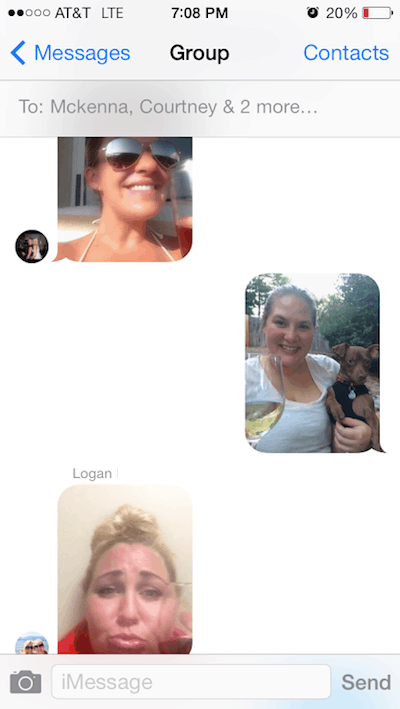 2. Speaking of wine tasting, my girlfriends and I group text each other quite often. Fun way to stay in touch since we're all spread out over the Bay Area. My friend Courtney is in Hawaii, and sent us a picture of her "cheersing" us. Within 1 minute, me and my friend Logan replied with a picture of us enjoying our glass of wine. Ha! I guess us gals like our glass of wine (or two?) at night around the same time.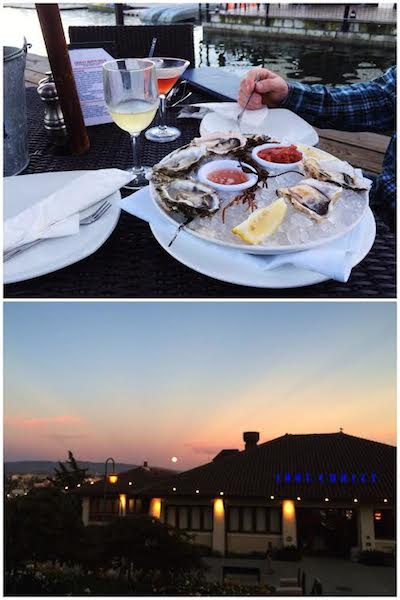 3. A few days after our last wedding, the bride said said she had something for us. I picked it up this week, and it was a case (yes, 12 bottles!) of wine, a very nice hand written thank you card, and a generous cash tip. Isn't that the sweetest?! I just love the brides I work with. Shawn and I used the tip to treat ourselves to a fun weeknight date at Lake Chalet, this great restaurant in Oakland that's right on the lake that has some amazing seafood. Of course we got oysters.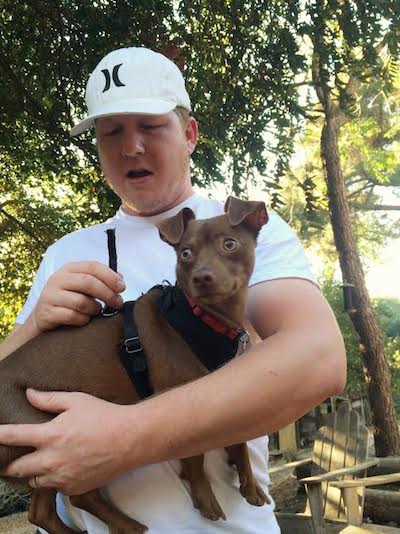 4. In case you haven't noticed, our dog Max is always finding ways to get in trouble. This week, we were sitting on our chairs outside, and had to keep Max on a leash at all times or else he'll just dart away. The turkeys were out, and he so badly wanted to go chase them. He kept chewing on his leash, and Shawn joked, "I bet he's trying to chew his way out." A few minutes later he starts casually walking away…with no leash! He had chewed right threw it! Don't worry, we grabbed him in time.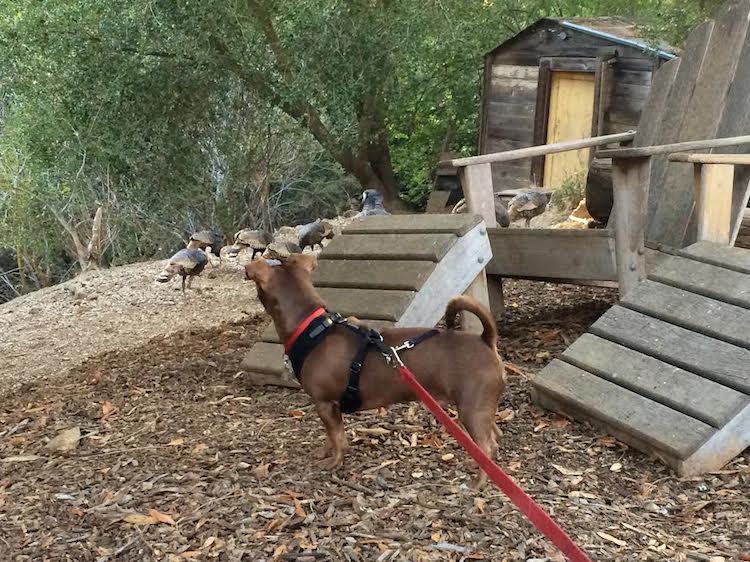 I had to run inside to get him a thicker leash that I was confident he couldn't chew thru. It was a little longer too, so it gave him a good view of the turkeys.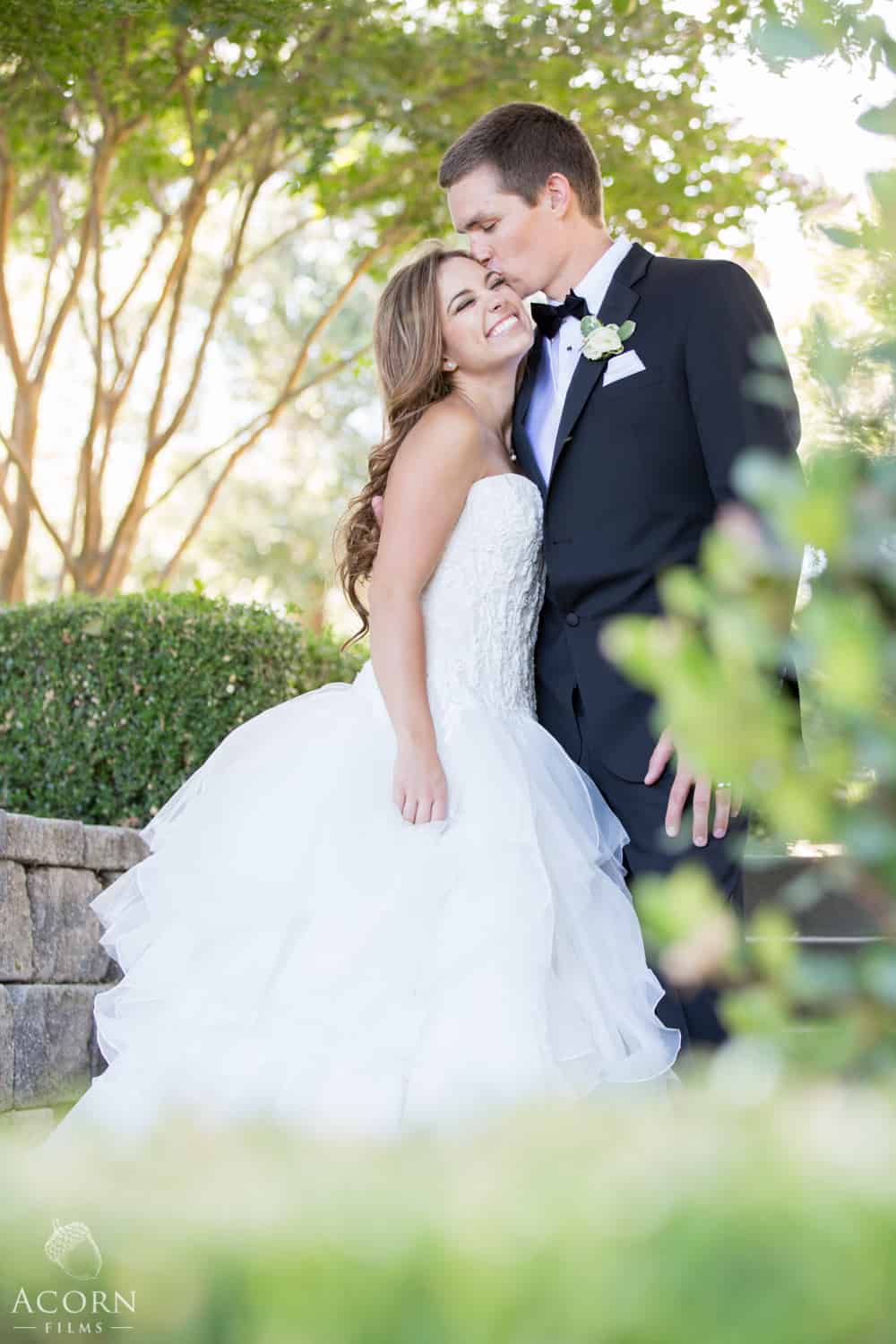 5. I finished editing the photos from my first wedding I photographed! I am so happy with how they turned out. Since it was my first wedding, I was a tad bit nervous. But with a couple so beautiful and happy, it was a real breeze. You can see all my favorites from the day that I posted to our Facebook page.
So far, everything we have posted for Acorn Films has been a short film Shawn has edited, or an engagement session Shawn and I both did together. This is the first photography session I have taken on completely solo for our little business. I showed Shawn the "top" pictures I posted on Facebook yesterday, and the proud look on his face made me so happy it made me teary eyed. And it has already gotten lots of likes and compliments on Facebook. It is probably the best feeling in the whole wide world, to feel that people think you did a good job. Like after posting my first recipe here, but somehow bigger because this is someones wedding day, rather than some salsa. I'm so happy I could burst!
One of my very favorite pictures from the day is this candid shot of Callie I was lucky enough to capture right after she put on her dress. Every bride should feel like this on her wedding day!