Five Things for Friday
1. I am currently obsessed with succulents. They are the best indoor plants, you only need to water them about once a week, which works out great for me. I made this little succulent garden for our coffee table, and it makes me oh so happy. Home Depot is selling individual succulents for just $1.98! Go out and make your own arrangement!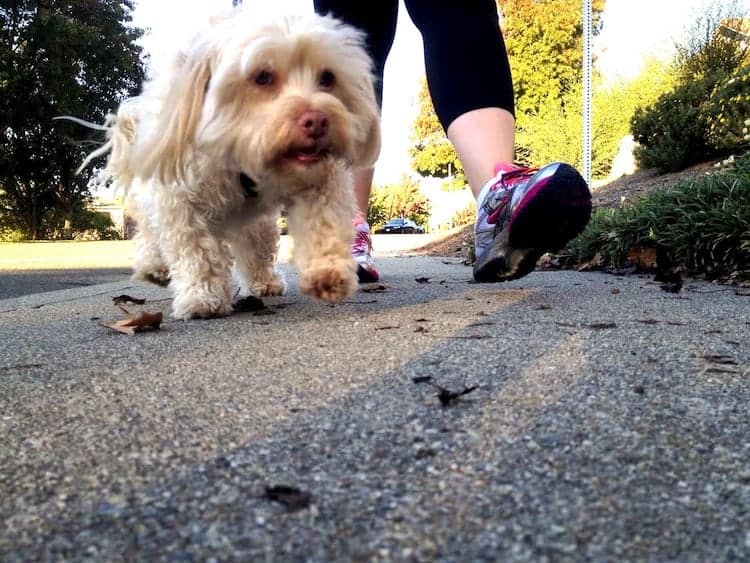 2. My favorite athletic shoes are are Brooks. I have been wearing these Brooks Adrenaline running shoes exclusively for 3 years. I had an issue with my newest pair, where the rubber was pealing. I emailed their customer service about it, and they sent me a brand new pair! How great is that?! They came early this week, and worked great walking the dogs. Just ask Lou!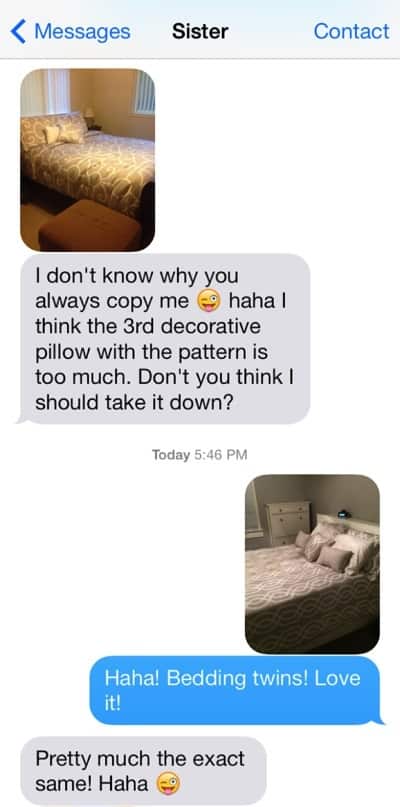 3. This text between my sister and I this week was cracking me up. Can you tell we're sisters and have similar taste in bedding? I got mine at HomeGoods a few months ago and fell in love with it. It can be so tricky finding bedding that works for a guy and a girl. I thought it was perfect. Plus, I love gray. After Nicole saw it, and felt how soft it was, she has been on the hunt for something similar. She finally found it, and now we're bedding twins!
4. Speaking of bedding, want to see the creepiest spider Shawn found on the edge of our bed when making it on Tuesday morning?! Gah! It's a little creepy, but if you're brave, you can see it by clicking here. How am I supposed to sleep knowing spiders like that are under our covers! I guess it just part of living on a ranch.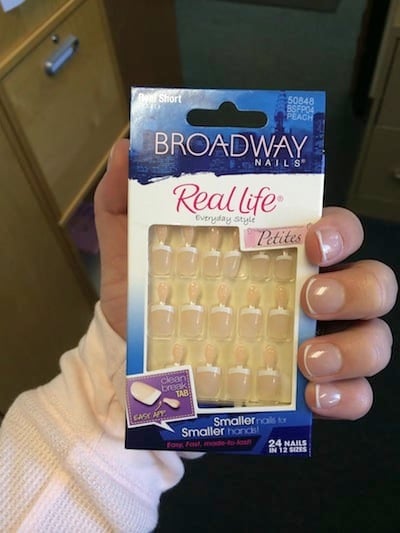 5. These fake nails are one of my top beauty secrets! The nails I was born with are…not so great. Not very strong, and always breaking. I used to get acrylic nails all thru high school and college, but at $35 every 2 weeks, I wanted to find a better alternative. Believe it or not, these glue on ones from the drug store are 1 million times better! They're cheap, I can do them myself at home in less than 10 minutes, and they look even more natural than salon nails. They last about 10 days, and my nails always look perfect. If you wear "enhanced" nails like these, I can't recommend these highly enough! Makes hand shots for food photo or video shoots pretty too : )