Five Things for Friday
1. We had a wonderful Mother's Day celebrating my beautiful mother. We had a girls lunch date at our favorite Mexican restaurant.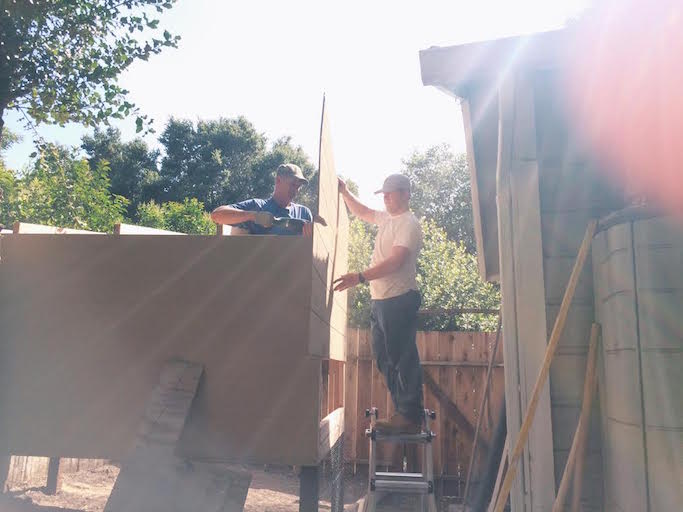 2. While I was away at lunch on Mother's Day, Shawn and my dad were hard at work building the chicken coop for the chickens. They worked on it all day Sunday and Monday, and the girls had their first night in the coop Monday night. It is like a palace! There are still a few more tweaks to be made, and I'll be sharing pictures of the coop soon : )
3. Now that the chickens are a little bit bigger, I've been letting them roam free in the backyard with the dogs. The first time was this Sunday. Lou was fascinated by them! He kept following them around everywhere trying to sniff them. It was a little nerve wracking at first, since the chicks literally look like dogs toys (and their little chirps make them sound like dog toys too!). But the dogs did great. Jakey knew to keep his distance. He just hung out under my chair and barely gave them a glance.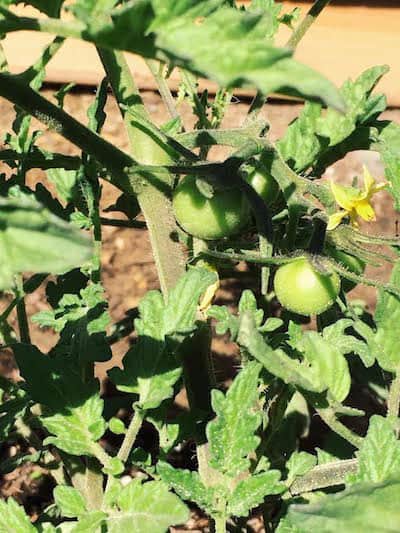 4. It's an exciting week in the garden! Our first little tomatoes are starting to grow!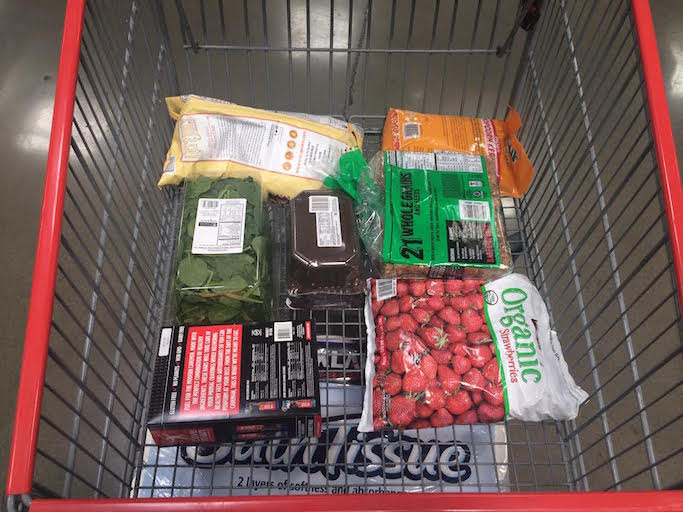 5. I may be the most efficient Costco shopper…ever. One of my best secrets is how I put the things in my cart. I put everything with the barcode label UP, and nice and spaced out. This way, when I'm checking out the checkout person can just use the scan gun. I don't have to take anything out of the cart to put on the conveyor belt. So fast!