French Press Coffee
The best part of waking up…
If you finished that sentence by singing "is Folgers in your cup!" we're officially best friends.
Have you tried making coffee with a french press? You must! The flavors are amazing. So amazing, that I don't even own a coffee pot, or one of those super futuristic Keurig machines. Nope, all I need is my beloved Bodum French Press and I'm all set. It takes up so much less room in the kitchen, and it makes you a deep, robust, flavorful cup of coffee. Clean up is a breeze too.
And what goes better with coffee than coffee cake? We all know I'm not much of a baker, but luckily my friend Caitlin at teaspoon is an amazing baker and has us covered with a delicious raspberry coffee cake.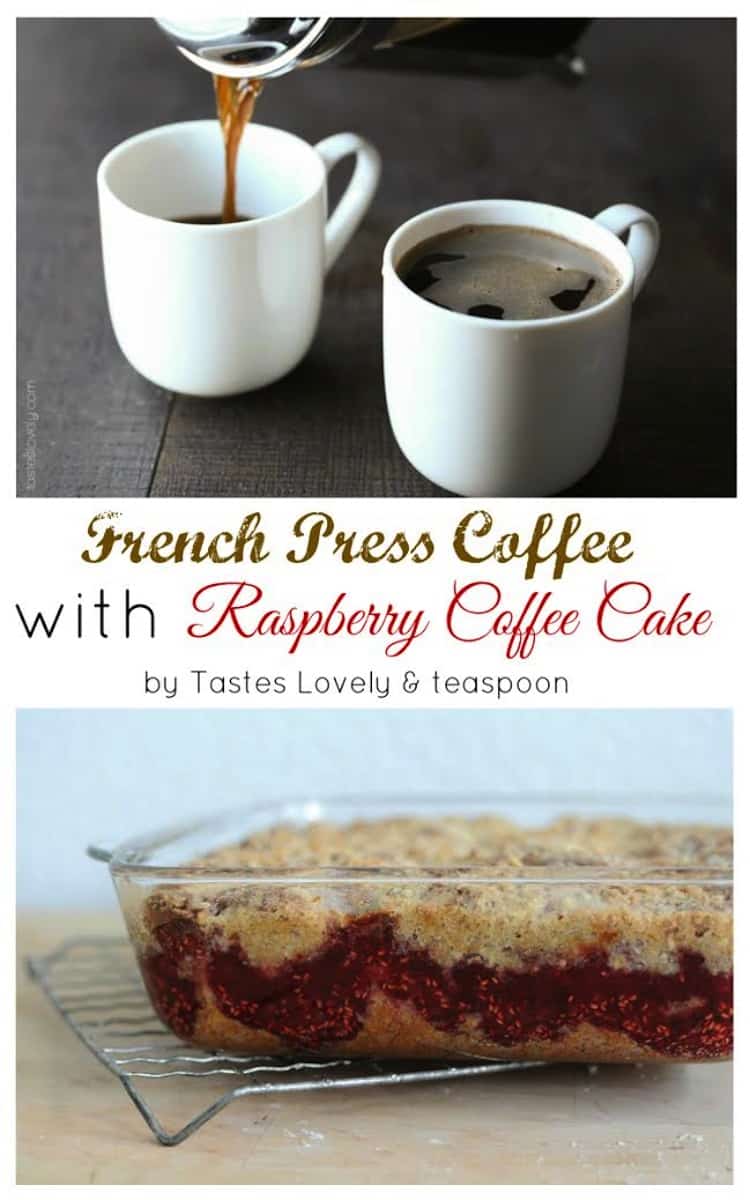 Valentine's Day isn't just about the guys, it's about celebrating your friendships too. Caitlin and I are old friends. As in, friends-since-elementary school old friends. Check us out rocking the heck out of one-piece swimsuits at our 5th grade graduation picnic.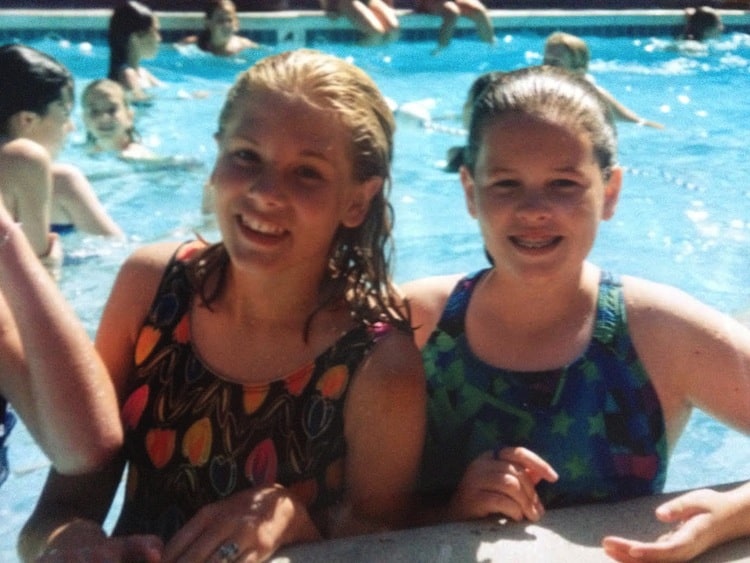 Sorry fellas, we're both married now.
Caitlin got married last year, and has been living in Zurich, Switzerland with her new husband Jon. Doesn't that sound so exciting? So since we are living too far apart to get together, Caitlin and I are having a little virtual Valentine's Day brunch. I'm bringing the french press coffee, and she's bringing the raspberry coffee cake. And in true girly fashion, we're sharing some of our favorite Valentine memories.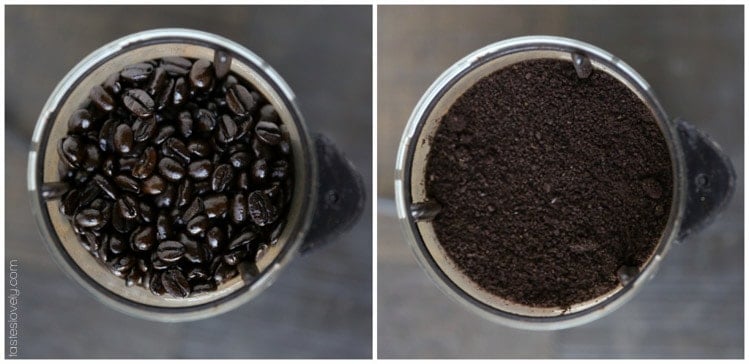 Caitlin, what's your favorite way to spend Valentine's Day?
My favorite way to spend Valentine's started four years ago when our group of friends decided to go to a bottomless mimosa brunch in San Francisco. We were all single and figured we could use Valentine's Day as an excuse to celebrate. We quickly found out there was actually a bottom to the mimosas, so we headed to another bar, and then ended up at the karaoke bar to sing the night (well, late afternoon) away. It turned out to be the most fun Valentine's any of us had ever had, probably because it was so unexpected, so we have tried to re-create it ever since. The past three years, even though many of us have coupled off, we have gathered everyone for our Valentine's mimosa brunch and karaoke to continue on the tradition. Now that we have moved abroad, we are sadly going to miss it, but hopefully they continue on without us.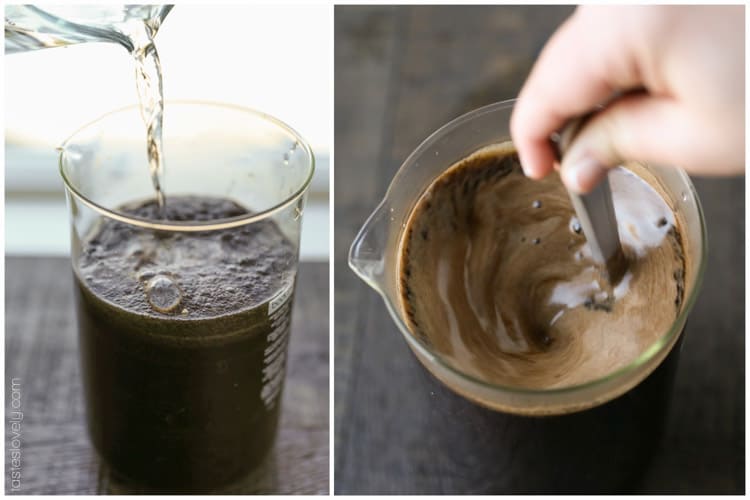 Caitlin, what's the best Valentine gift you've received?
As for gifts, I usually insist that they have to be homemade and under $10. My husband doesn't like this because he is a perfectionist and can't spend less than 10 hours on any project, while I just whip something up in an hour or two. But, the first year we did homemade gifts, he made me a paper model of my Nikon camera (I had just started to get really into food photography for my blog), and on the back of the camera, it held pictures of us that he made into polaroids with nice handwritten notes on each. He is not normally romantic, so I was definitely in (happy) tears while reading the notes. He looked at me all confused, like "what did I do wrong?" when really he had got it more than right!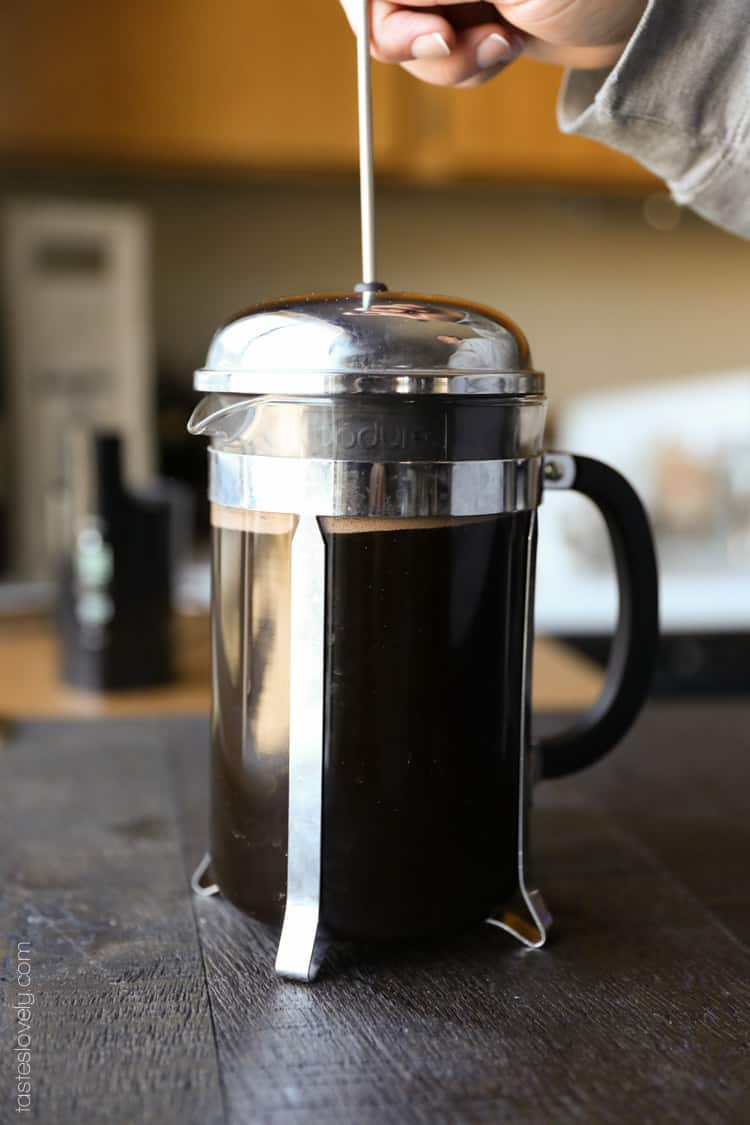 Caitlin, what are your plans for Valentine's Day this year?
This year for Valentine's, we are keeping it low-key with a nice home cooked dinner. We are leaving for our honeymoon in a few short weeks, so we will save our romantic nights out for then. But, I'll take any excuse to bake a fancy dessert, so I will probably make our favorite Molten lava cake. I'll figure out the rest of the meal later…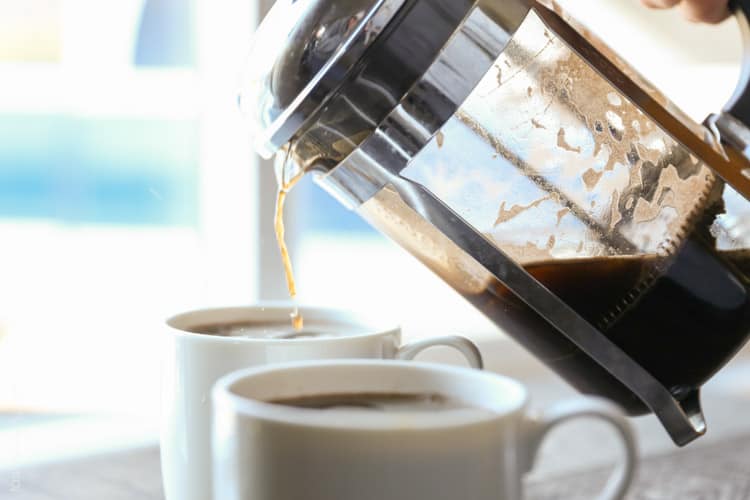 Be sure to head over to Caitlin's blog to snag the recipe for her drool worthy raspberry coffee cake, and to read my answers to our little Valentine Day brunch chat. Check back often to read about her exciting adventures in Switzerland and to see what she's cooking up next.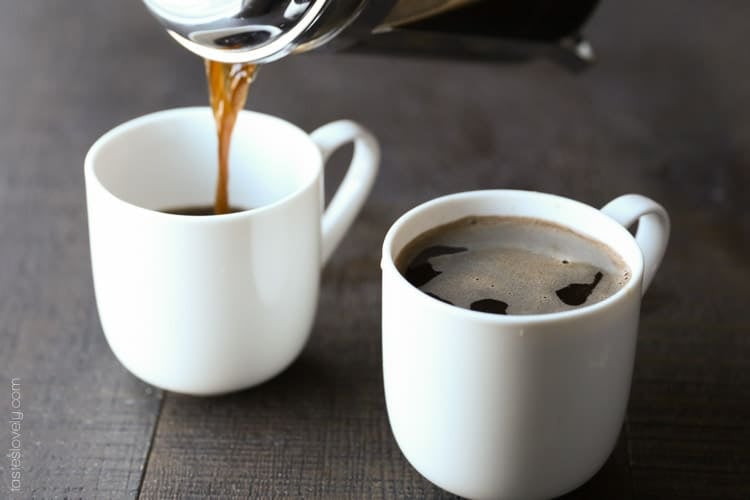 Happy Galentine's day to you and your girlfriends!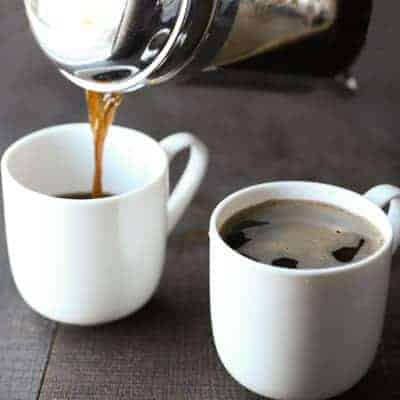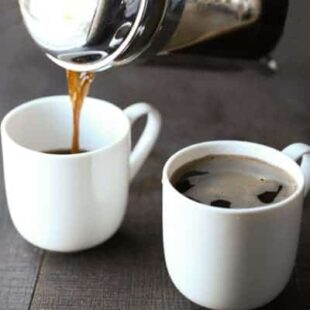 French Press Coffee
Making coffee in a French Press brings out the delicate yet bold flavors of the coffee beans, and is so simple to do!
Ingredients
1/2

cup

of your favorite coffee beans

4

cups

of water

34

oz

french press

coffee grinder
Instructions
Medium grind your coffee beans until they resemble course crumbs. You do not want to grind them too fine or they will go through the strainer on the french press and make your coffee grainy.

Boil your water in a tea kettle until just before boiling, or microwave on high for 5-8 minutes, until the water is hot but not boiling. I took the temperature of mine and it was 205 degrees.

Pour the coffee grounds into the bottom of your french press, then pour in the hot water and stir vigorously to combine. Allow to steep for 5 minutes (do less time if you prefer a lighter bodied coffee). After steeping, press the coffee to separate the coffee grounds from the liquid.

Serve immediately while hot. Flavor your coffee with cream and or sugar if desired.
Nutrition
Calories:
2
Protein:
0.2
g
Fat:
0
g
Net Carbs:
0
g
Nutrition facts are calculated as a courtesy and not guaranteed.
Did You Make This Recipe?
Please leave a comment and give this recipe a rating!