French Press Coffee
The best part of waking up…
If you finished that sentence by singing "is Folgers in your cup!" we're officially best friends.
Have you tried making coffee with a french press? You must! The flavors are amazing. So amazing, that I don't even own a coffee pot, or one of those super futuristic Keurig machines. Nope, all I need is my beloved Bodum French Press and I'm all set. It takes up so much less room in the kitchen, and it makes you a deep, robust, flavorful cup of coffee. Clean up is a breeze too.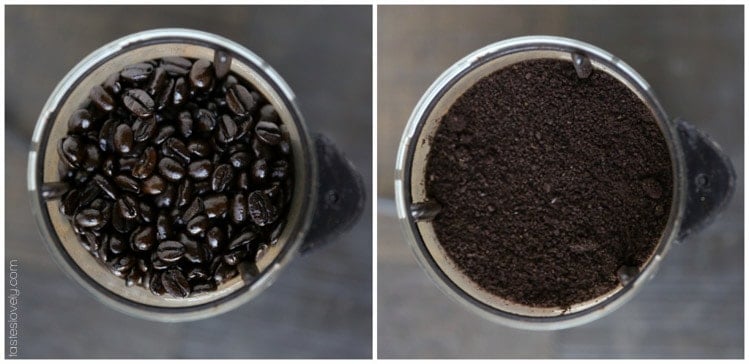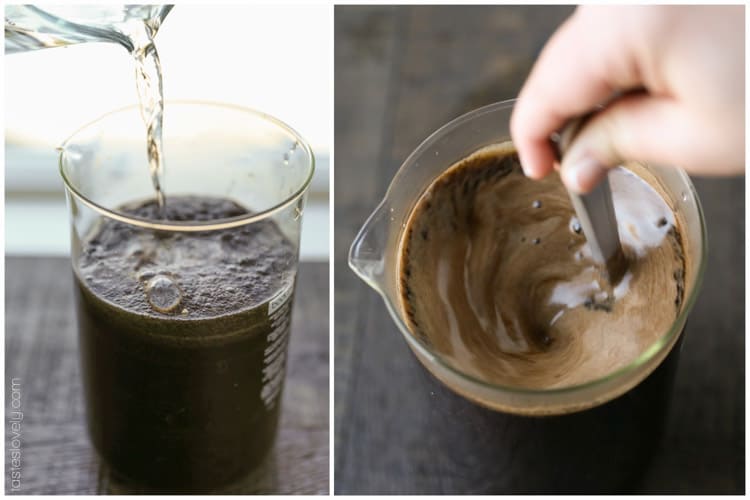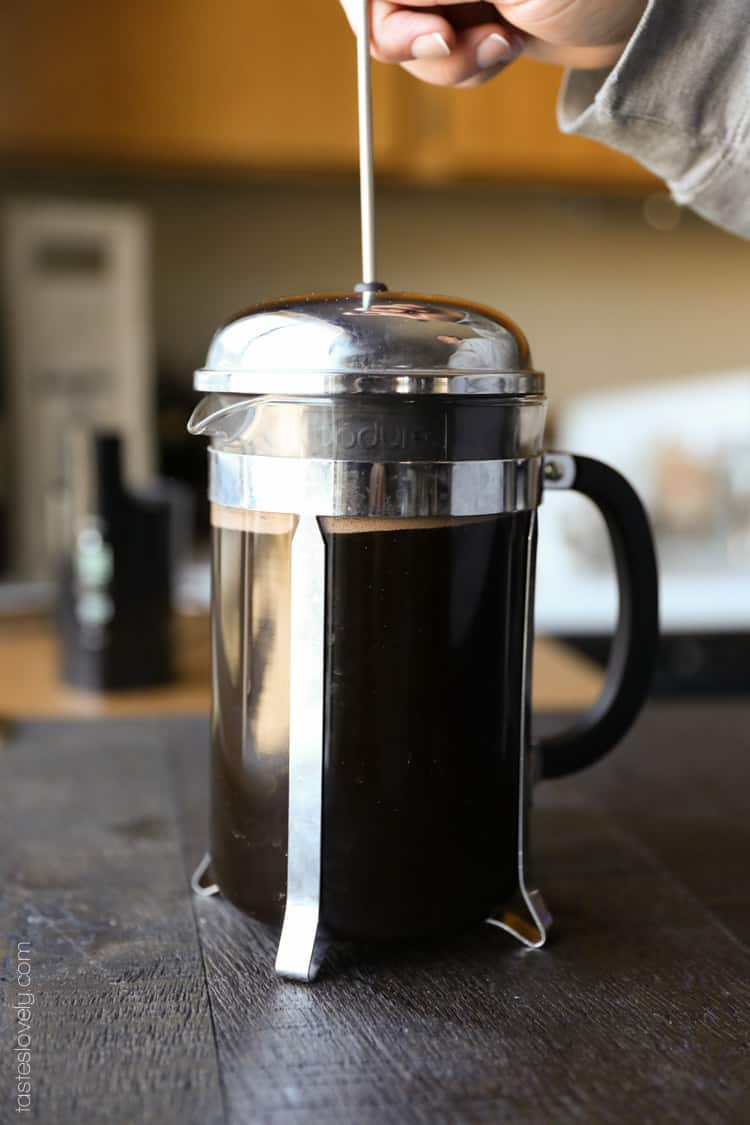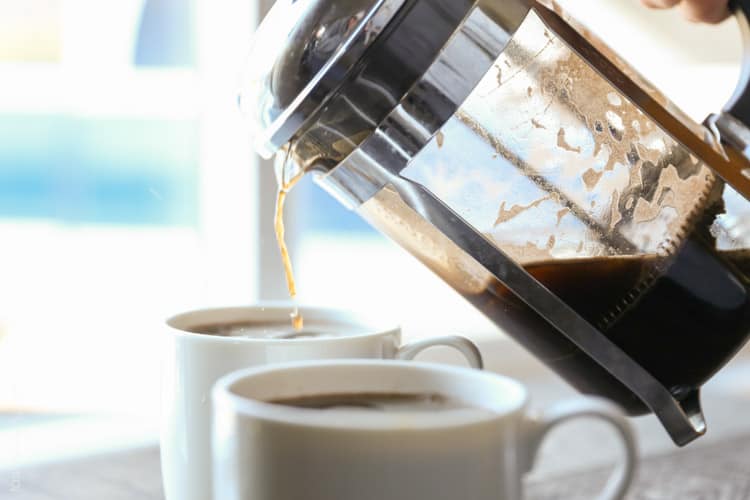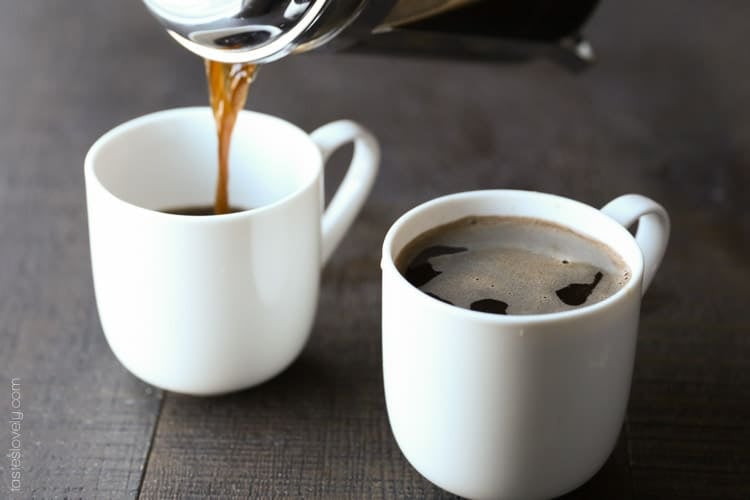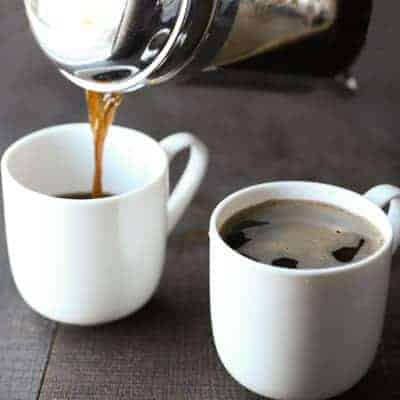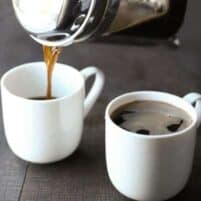 French Press Coffee
Making coffee in a French Press brings out the delicate yet bold flavors of the coffee beans, and is so simple to do!
Ingredients
1/2

cup

of your favorite coffee beans

4

cups

of water

34

oz

french press

coffee grinder
Instructions
Medium grind your coffee beans until they resemble course crumbs. You do not want to grind them too fine or they will go through the strainer on the french press and make your coffee grainy.

Boil your water in a tea kettle until just before boiling, or microwave on high for 5-8 minutes, until the water is hot but not boiling. I took the temperature of mine and it was 205 degrees.

Pour the coffee grounds into the bottom of your french press, then pour in the hot water and stir vigorously to combine. Allow to steep for 5 minutes (do less time if you prefer a lighter bodied coffee). After steeping, press the coffee to separate the coffee grounds from the liquid.

Serve immediately while hot. Flavor your coffee with cream and or sugar if desired.
Calories:
2
,
Protein:
0.2
g
,
Fat:
0
g
,
Net Carbs:
0
g
Did you make this recipe?
Please Leave a comment and give this recipe a rating!