Sourdough French Toast
This is my "special morning" breakfast.
Thanksgiving morning? Making french toast. Christmas morning? Making french toast. And I don't mean to get you all too excited, but this girl has a birthday coming up on Monday and you better believe I will be eating this french toast for breakfast. Along with a mimosa, or two or three. Because, heck, it's my birthday and a holiday weekend, so cheers to me!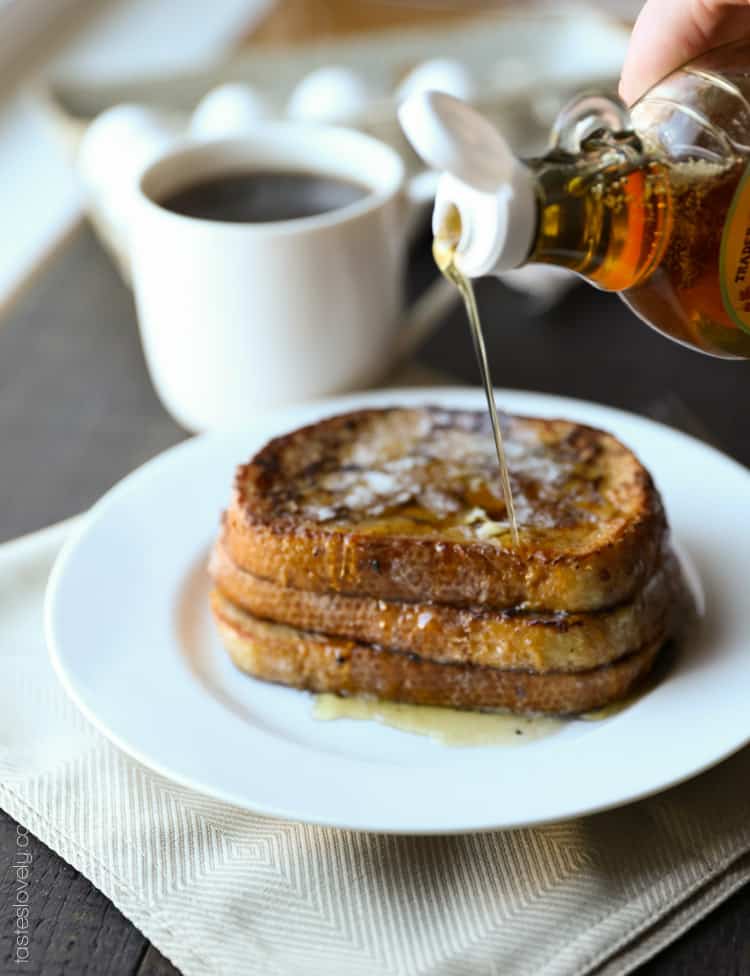 And like a true San Francisco girl, I love sourdough french toast. Regular french toast is too much sweet on sweet on sweet for me. The sourness of the sourdough bread cuts through the sweetness of the syrup, and I don't feel like I ate a pound of sugar for breakfast. Which even though I did probably eat a pound of sugar, the sour tricks my stomach into telling my brain it was basically a healthy breakfast. Let's not tell my brain.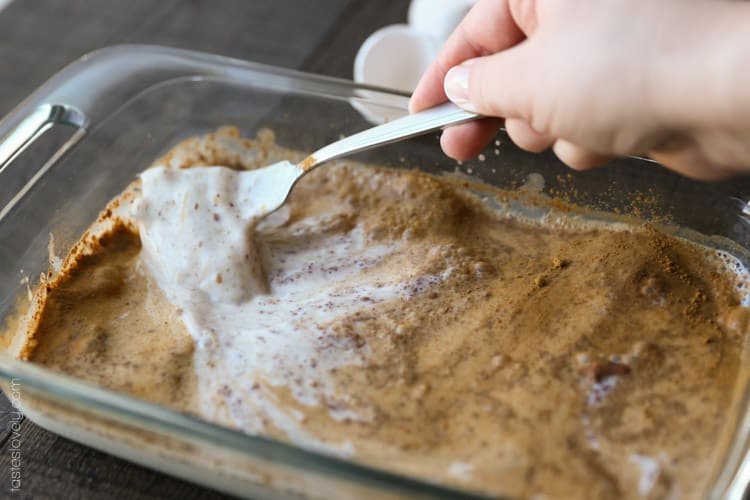 My birthday is the 17th, and it almost always falls on President's Day Weekend, which means my birthday is usually a 3 day weekend. How lucky am I? When I was little I assumed everybody got the day off from school for their birthday. Nope, just me.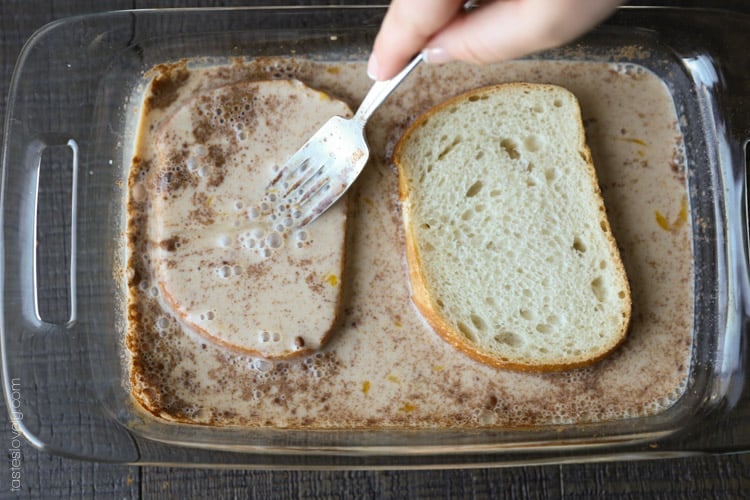 My 16th birthday was one of the rare years where my birthday was after the 3 day weekend, which meant I got to take my license test on my actual birthday. The universe is so good to me. I don't think I could have waited another day to become a licensed driver.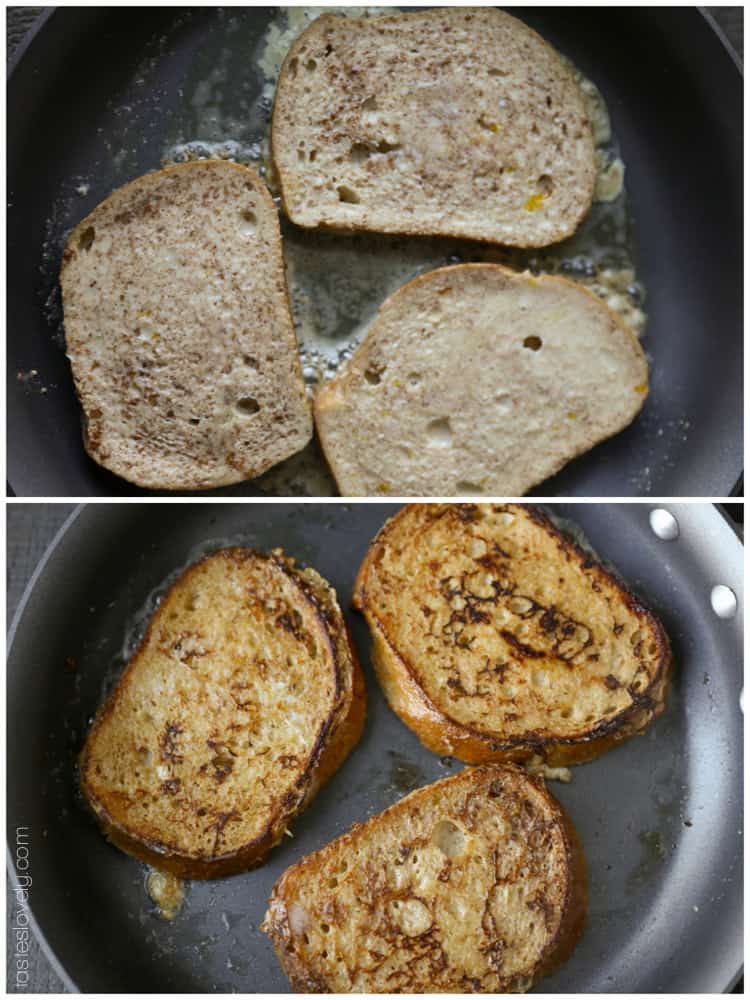 This sourdough french toast recipe was one of the first recipes I was able to make without the directions or ingredients written down. When I make the batter I splash in some milk, and add in enough eggs until the consistency looks "right". Then I splash in some vanilla and watch the batter do a little dance as the vanilla cuts through the eggs and milk. Finish it off with a few sprinkles of cinnamon and it's done.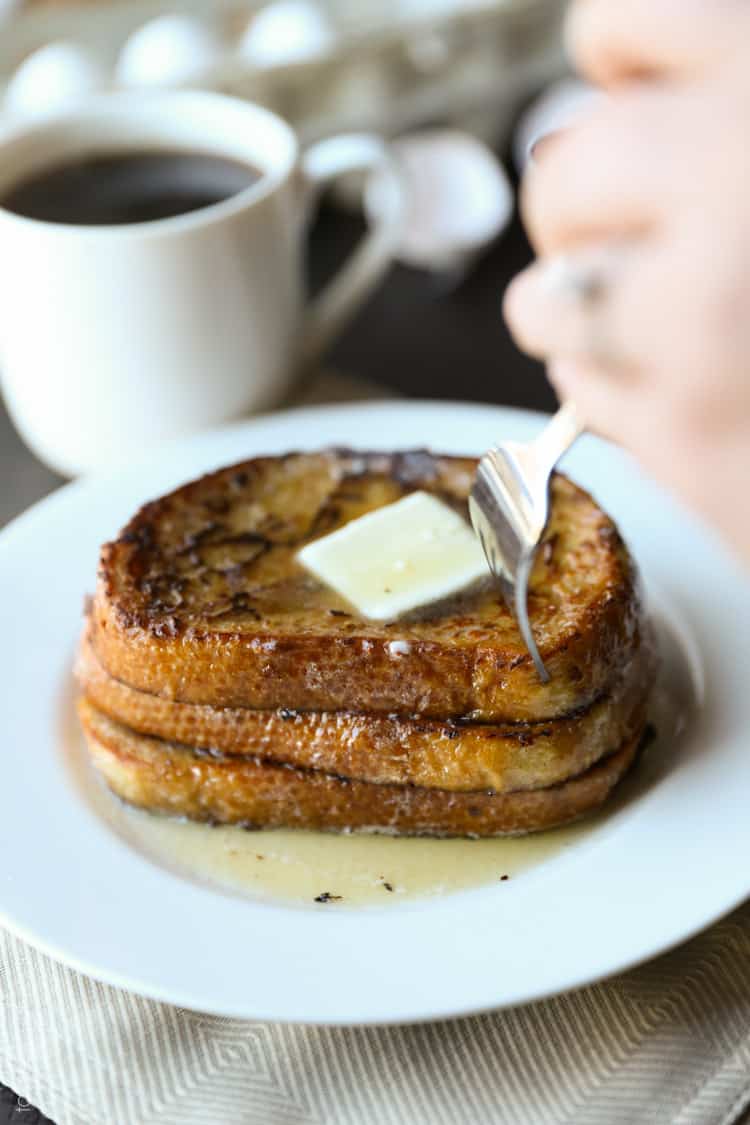 Since directions like that wouldn't be very helpful to you, I actually measured everything out. Which should also be helpful to my husband because when he makes it for me he has a hard time following the recipe that only exists in my brain.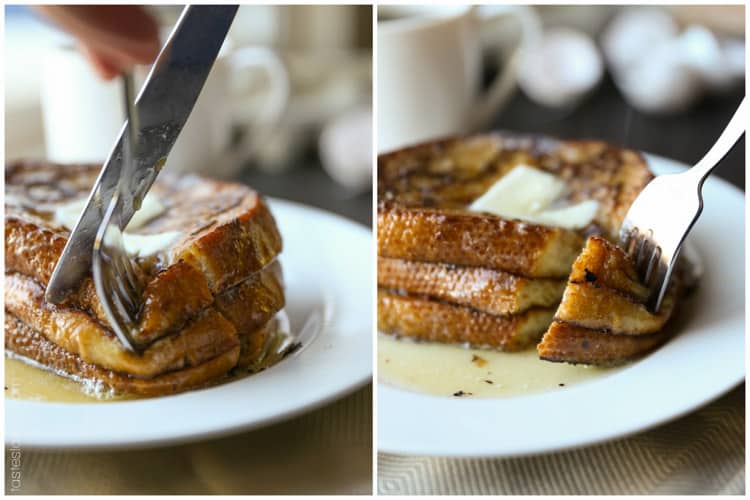 So treat yourself and make this sourdough french toast on Monday morning, enjoy your day off, and take a big nap afterwards. That's what I'll be doing.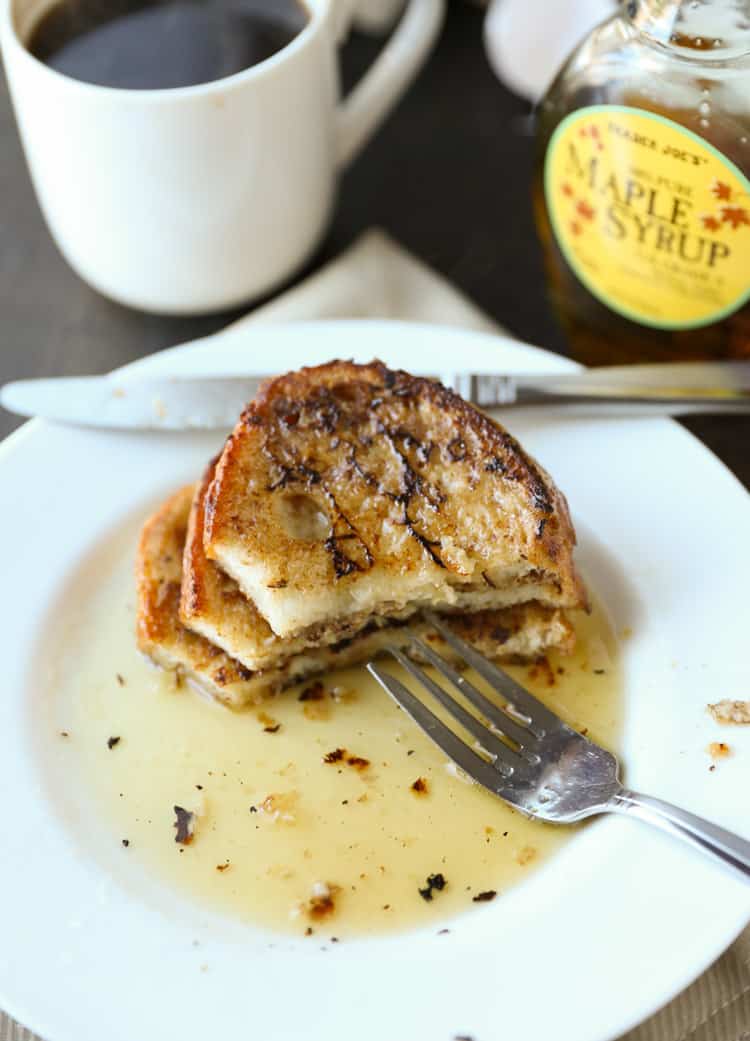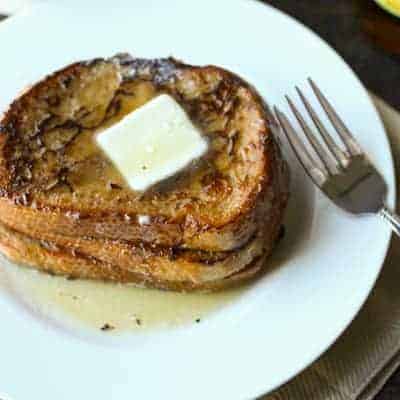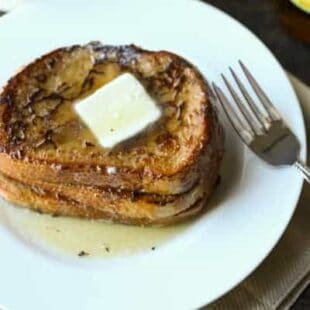 Sourdough French Toast
This delicious sourdough french toast recipe is a family favorite and a great combo of sour and sweet!
Ingredients
3

cups

of milk

I use 2%

4

eggs

2

teaspoons

vanilla

1

tablespoon

cinnamon

12

slices

sourdough bread

8

tablespoons

butter

plus more for serving

maple syrup
Instructions
Preheat oven to 200 degrees.

In a 9x13 baking dish, make the batter by combining the milk, eggs, vanilla and cinnamon. Beat to combine.

Heat a large nonstick pan over medium high heat. Melt 1 tablespoon of butter in the pan. Dredge the sourdough bread in the batter, turning it 3 times and lightly pressing on the bread so it absorbs the batter. Cook 3 slices of the battered bread in the pan at a time. Flip the bread after the first side is crispy, about 3-4 minutes. Melt another tablespoon of butter in the pan before flipping so the second side also cooks in butter. This will make both sides of the bread crispy. Cook the second side until it is also crispy, another 2-3 minutes.

Keep the cooked french toast warm by leaving it in the oven in an oven safe baking dish.

Repeat step 3 for the remaining bread.

Serve warm with maple syrup and more butter (optional). Will keep an airtight container container for 1 week. You can reheat it on the stove in a pan, in the oven, or even in the toaster.
Nutrition
Calories:
881
Total Carbs:
152
g
Protein:
36.9
g
Fat:
13.8
g
Fiber:
6.8
g
Net Carbs:
145
g
Nutrition facts are calculated as a courtesy and not guaranteed.
Did You Make This Recipe?
Please leave a comment and give this recipe a rating!