Paleo + Whole30 Homemade Almond Milk – just 2 ingredients! Tastes so much better than store bought, and cheaper too! Paleo, Whole30, gluten free, grain free, dairy free, vegan.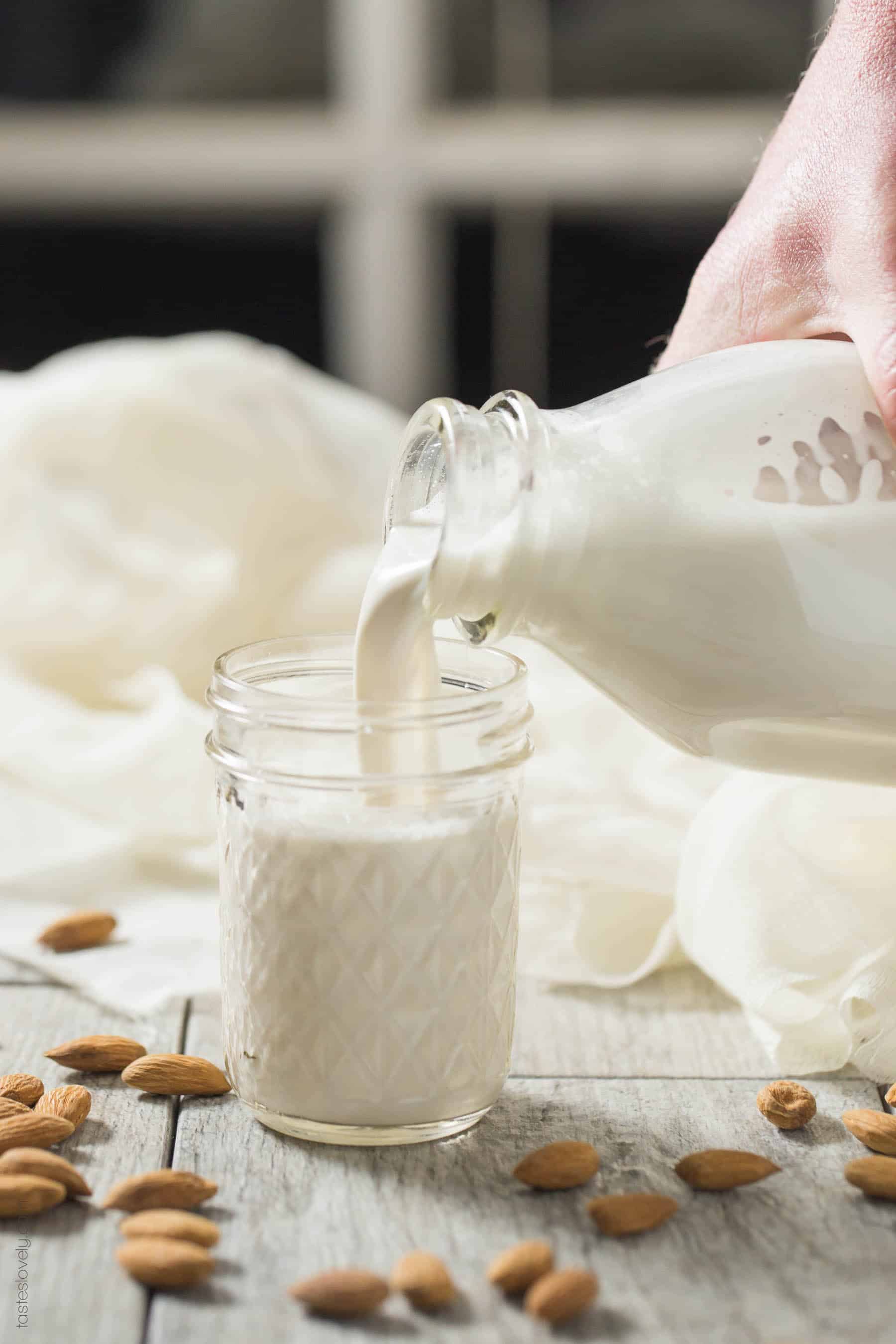 Now that I've made my own almond milk, I will never buy store bought again!
It tastes so delicious and fresh and smooth. When I buy store bought almond milk, I would never dream of drinking it plain. It has such a thin and watery taste. But homemade is such a tasty treat!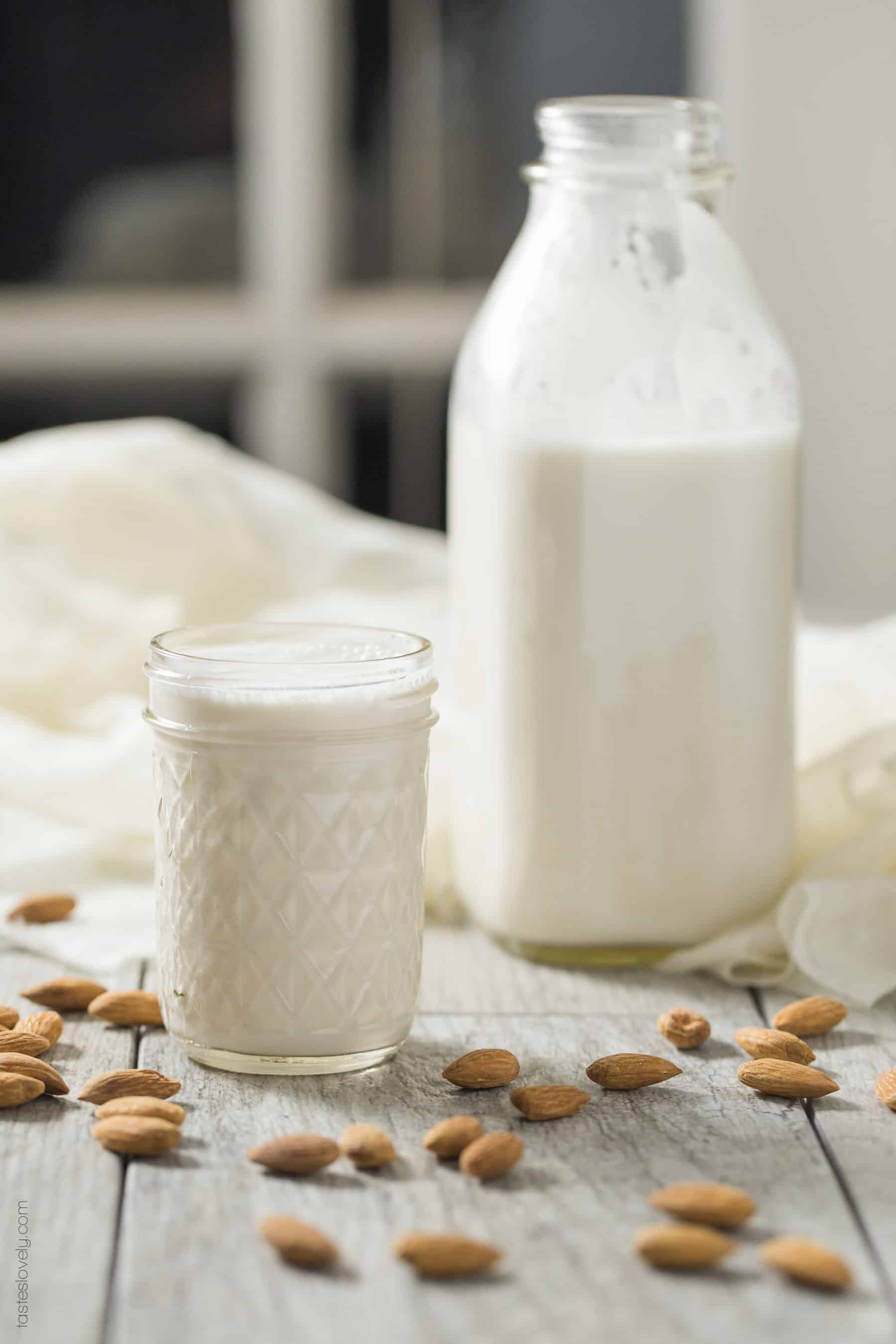 And now that I have such an abundance of raw, organic, unpasteurized almonds, I am homemaking all sorts of things that use almonds. And I know they are even healthier because the almonds are truly raw since they are unpasteurized.
(If you didn't read my almond butter post about the importance of using unpasteurized, raw almonds, be sure to check it out!)
Homemade almond milk is so easy to make. You soak the almonds overnight, and in the morning you blend it and strain it and it's all ready in less than 15 minutes!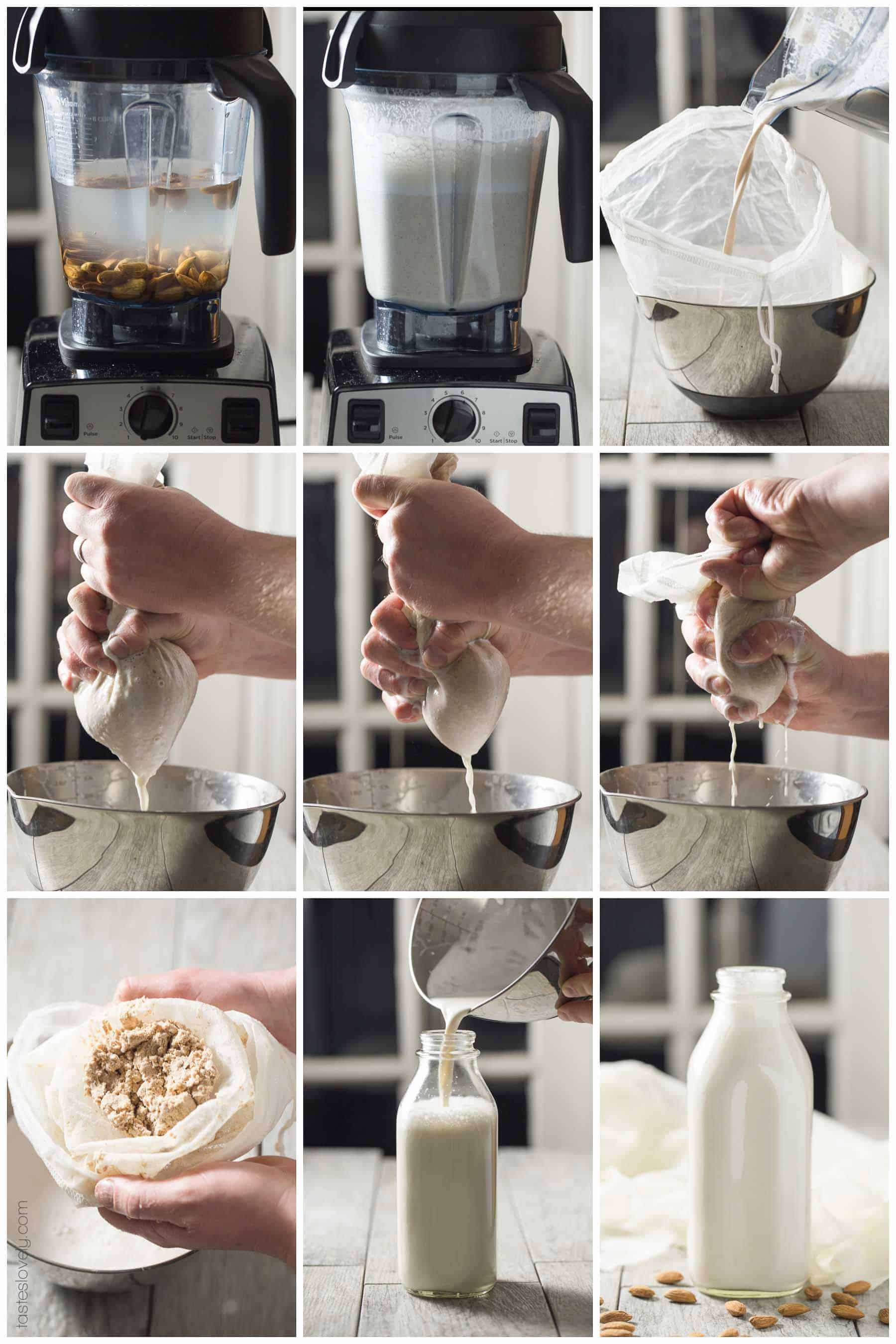 Thanks to my high speed Vitamix blender, my homemade almond milk comes out perfectly smooth and blended.
I strain the almond milk in a nut milk bag, essential to separating all the almond pulp from the almond milk. And don't get rid of that almond pulp! I use it to make almond pulp crackers (recipe coming next week).
I store the almond milk in these 1 quart glass bottles. It holds all the almond milk this recipe makes, and the glass doesn't alter the taste at all when it's being stored in the fridge.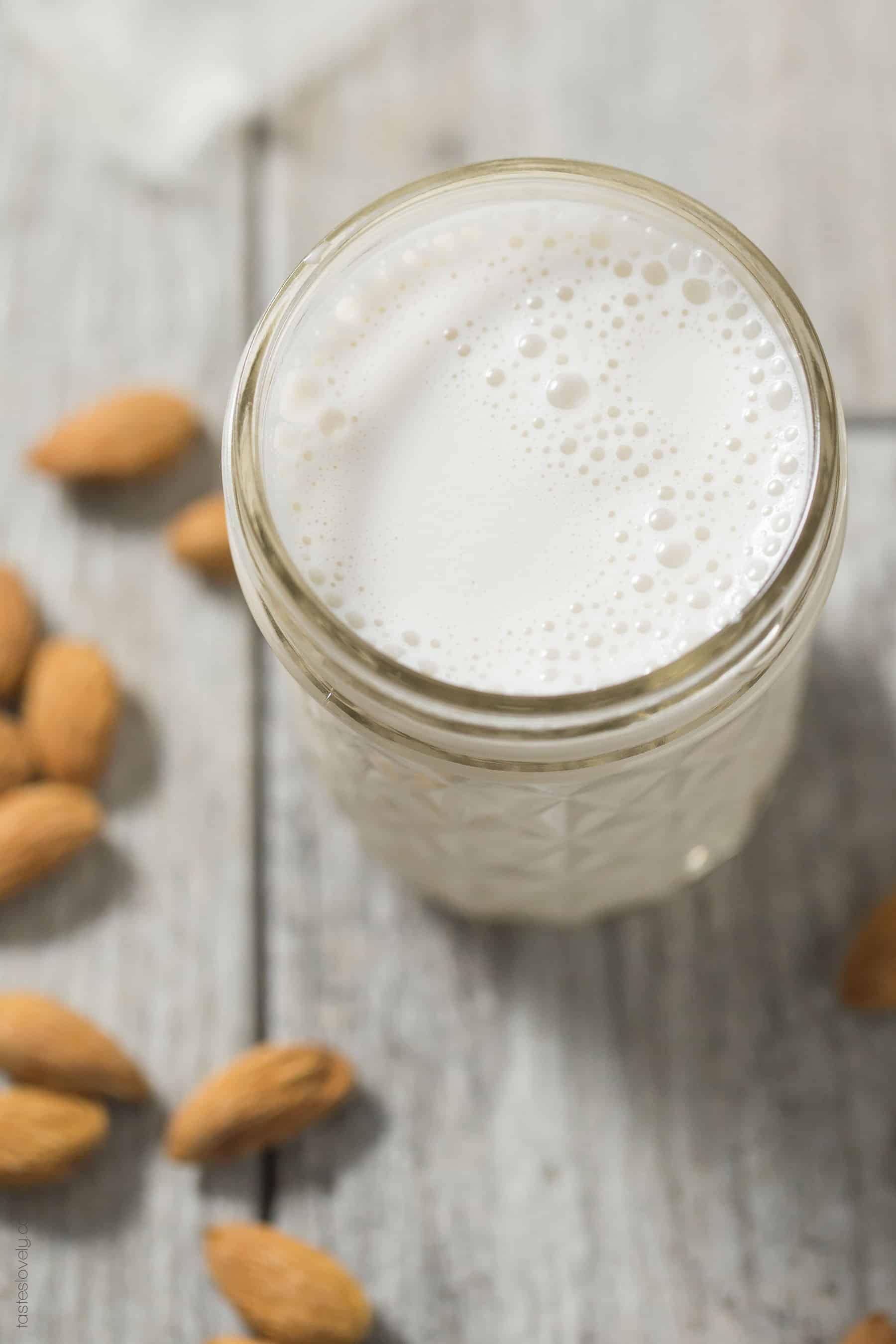 When I make my almond milk, I like making it plain and unsweetened. That way, I can use it any cooking application. But I also add in the recipe notes how to make it sweetened and/or vanilla if that's how you prefer it.
Print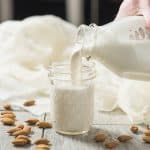 Homemade Almond Milk (Paleo + Whole30)
---
Author:

Prep Time:

12 hours

Total Time:

12 hours

Yield:

4 cups
Ingredients
2 cups + 4 cups distilled water, separated
1 cup raw, organic almonds*
Equipment
---
Instructions
Soak the almonds in 2 cups distilled water overnight.
Strain the almonds and discard the soaking water.
In your blender, combine the soaked almonds and 4 cups distilled water. Blend on high for 60-90 seconds.
Put the nut milk bag in a medium size bowl. Pour the almond milk in to the nut milk bag. Squeeze to drain out all the liquid. (Save the almond pulp in the bag for almond crackers! Recipe coming next week).
Pour the strained almond milk in to the quart glass. Will keep in the fridge for 10 days.
Notes
*For best quality almonds, source unpasteurized almonds from your farmers market or from nuts.com.
**Add 3-4 pitted dates to make this sweetened, and/or the vanilla beans scraped from 1 vanilla bean to make it vanilla flavored.

This post contains affiliate links, thanks for the love!