My Toxic Free Skin Care Routine and Favorite Products
My toxic free, all natural skin care routine and favorite products. All safe to use when pregnant and breastfeeding!
A few years ago, I switched everything in my home to be toxic free. This included all my skin care products. My skin has never looked or felt better!
Everything I use is natural, toxic free and safe to use when pregnant and breastfeeding.
Toxic Free Skincare Routine + Favorite Products
Primally Pure Cleansing Oil

Code TASTESLOVELY for 10% off
I am obsessed with this stuff. It is my cleanser, makeup remover AND moisturizer all in 1 product. At first it felt strange to not have bubbles washing my face. But after trying it I love it so much and will never go back. It feels like a massage oil, and it smells amazing. To use, you massage a whole dropper full of the oil onto your dry face and eyes. It "melts" all the makeup, and the oil cleanses your face without stripping your natural oils. Then you get a wash cloth wet with warm water, and wipe it all off. All the makeup comes off on your wash cloth, and the wash cloth also works as a gentle exfoliator as you wipe it in on your face. I do this at night before bed. Then after I shower, I use another 1/2 a dropper to be my moisturizer that I rub all over my face and neck. It absorbs overnight, and I wake up in the morning with glowing skin.1 bottle lasts me about 1 month.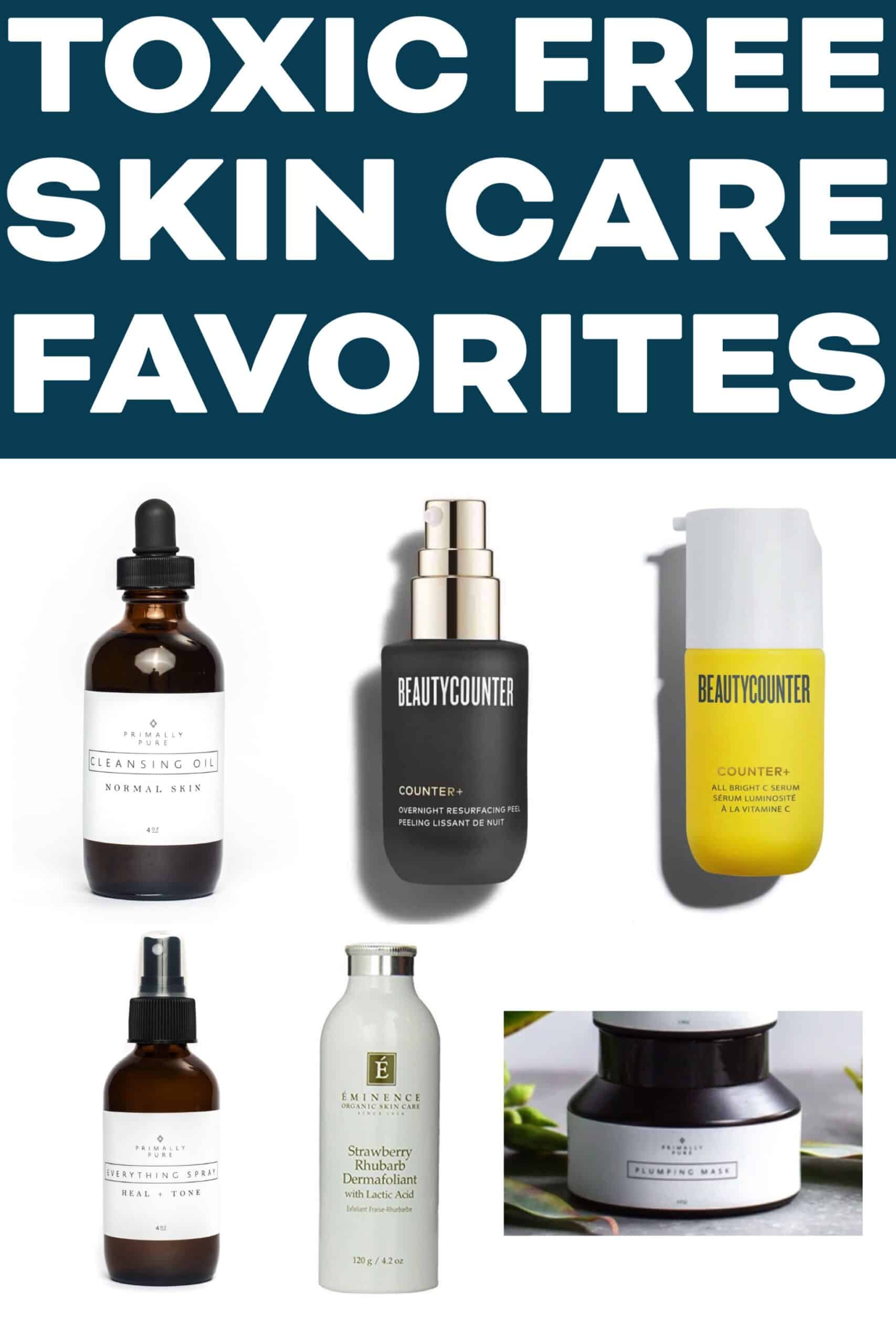 This post contains affiliate links, thanks for the love!