October Coffee Date
It is fully fall, and I am here for all things cozy!
Hi! How are you? Did you have so much fun on Halloween? Are you loving that today is fall back for daylight savings?
Me too.
Let's get together for a fun little coffee date (decaf for me!) and catch up on all things October!
Halloween Is Funner With Kids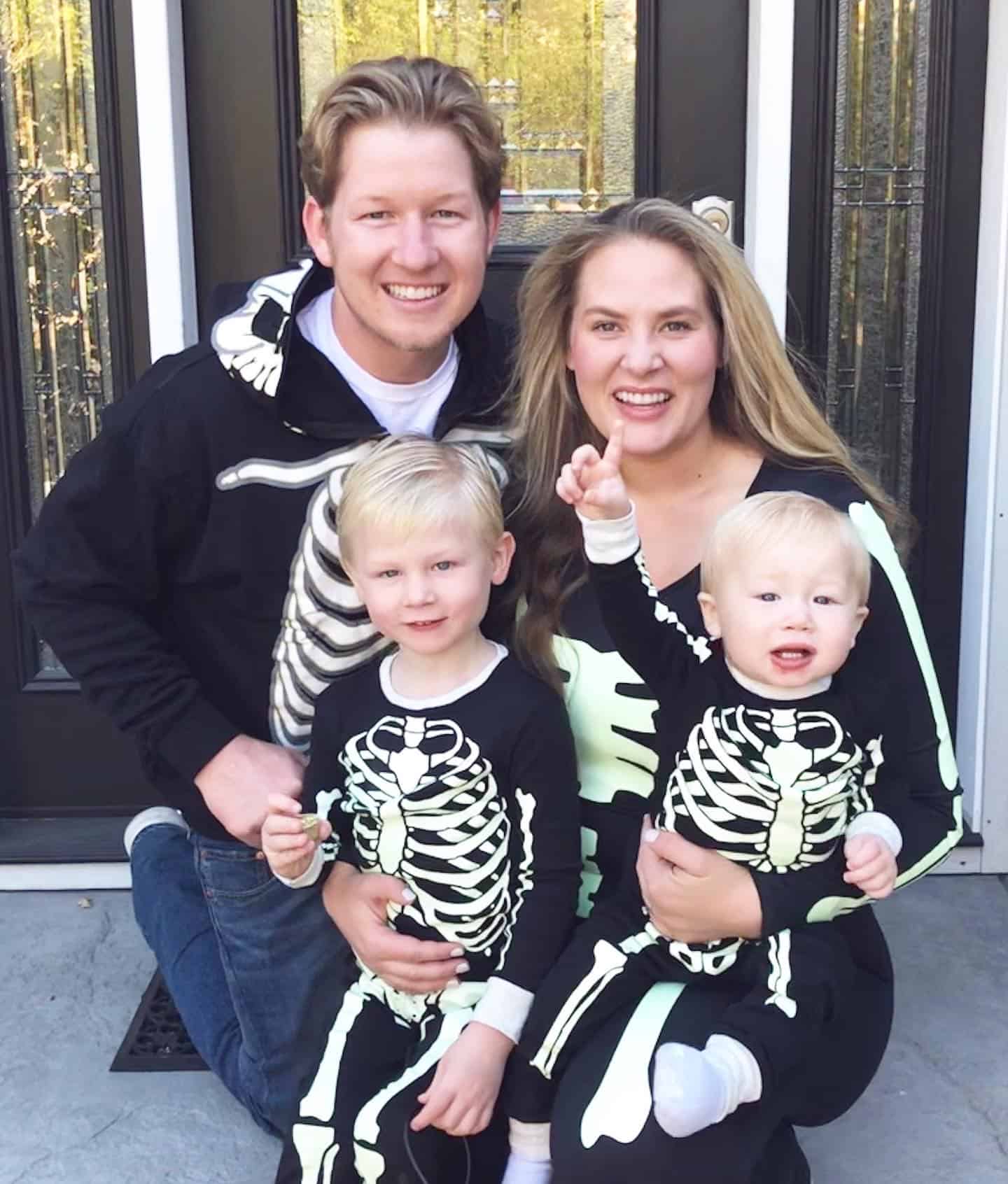 Shawn and I were talking, and decided that Halloween is even funner watching it through the eyes of your kid, than it was living it as a kid. It seems more magical.
Our boys are at such a fun age. Almost 4 and almost 1.5 years old. Peak trick-or-treating and Halloween magic!
As always, I'm allllll about the family costume. We had 2 costumes to debut on Halloween. For Josh's preschool parade in the morning, we all dressed up as Marvel comic book characters. Shawn and Josh were in heaven. Shawn is Iron Man, Josh is Captain America, I'm Captain Marvel, Ryan is Thor. I didn't even know who I was dressed up as, but Shawn assures me Captain Marvel is indeed a girl.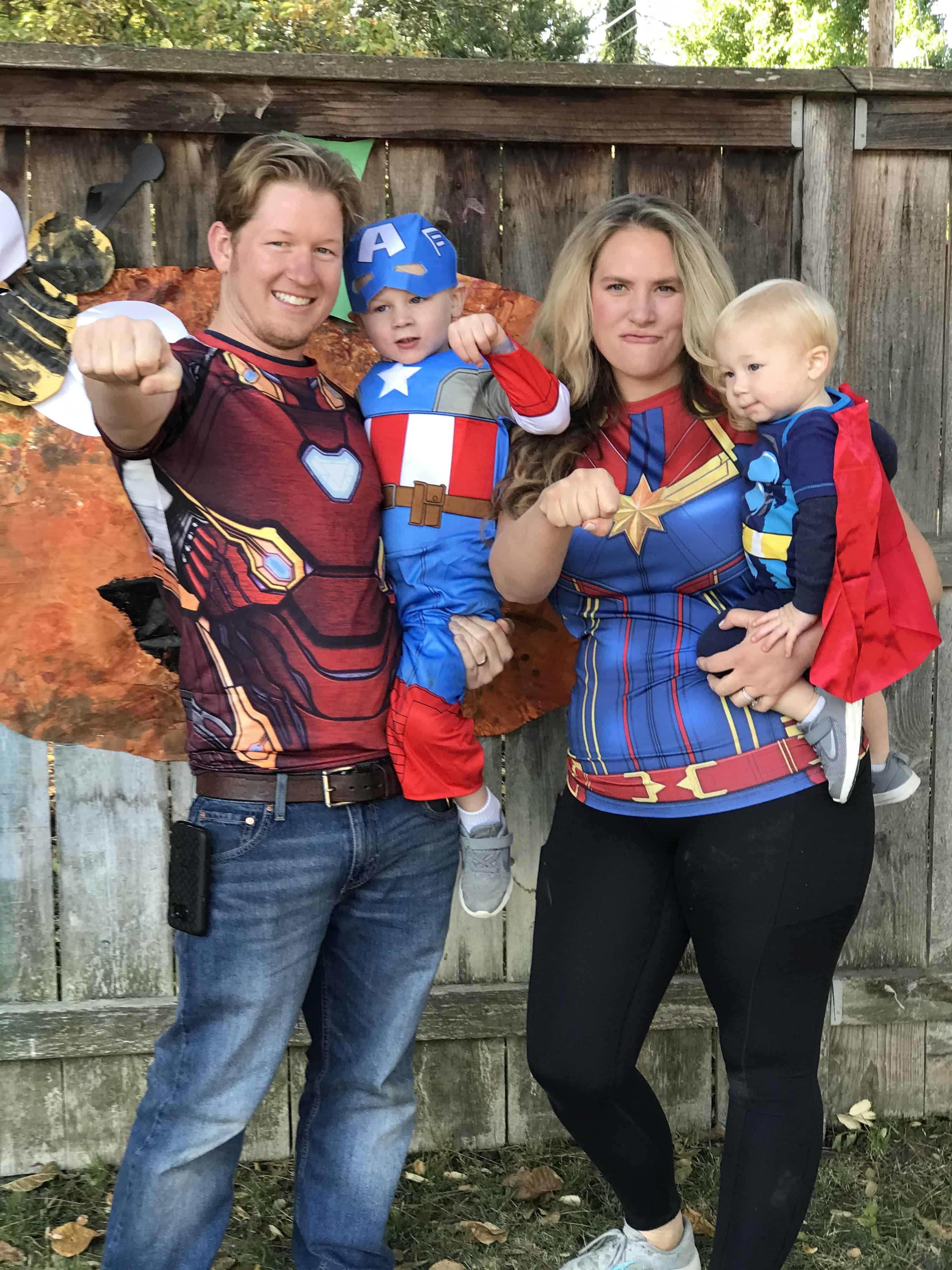 I got these costumes off amazon, all true to size: Dad, mom, Josh, Ryan.
At night for trick-or-treating, we all dressed up as skeletons that glowed in the dark! Can you even imagine how much the boys loved this? Highly recommend glow in the dark costumes! Makes it so easy to see them at night! My whole family comes with us, and they dress up too? Isn't that sweet! So much fun.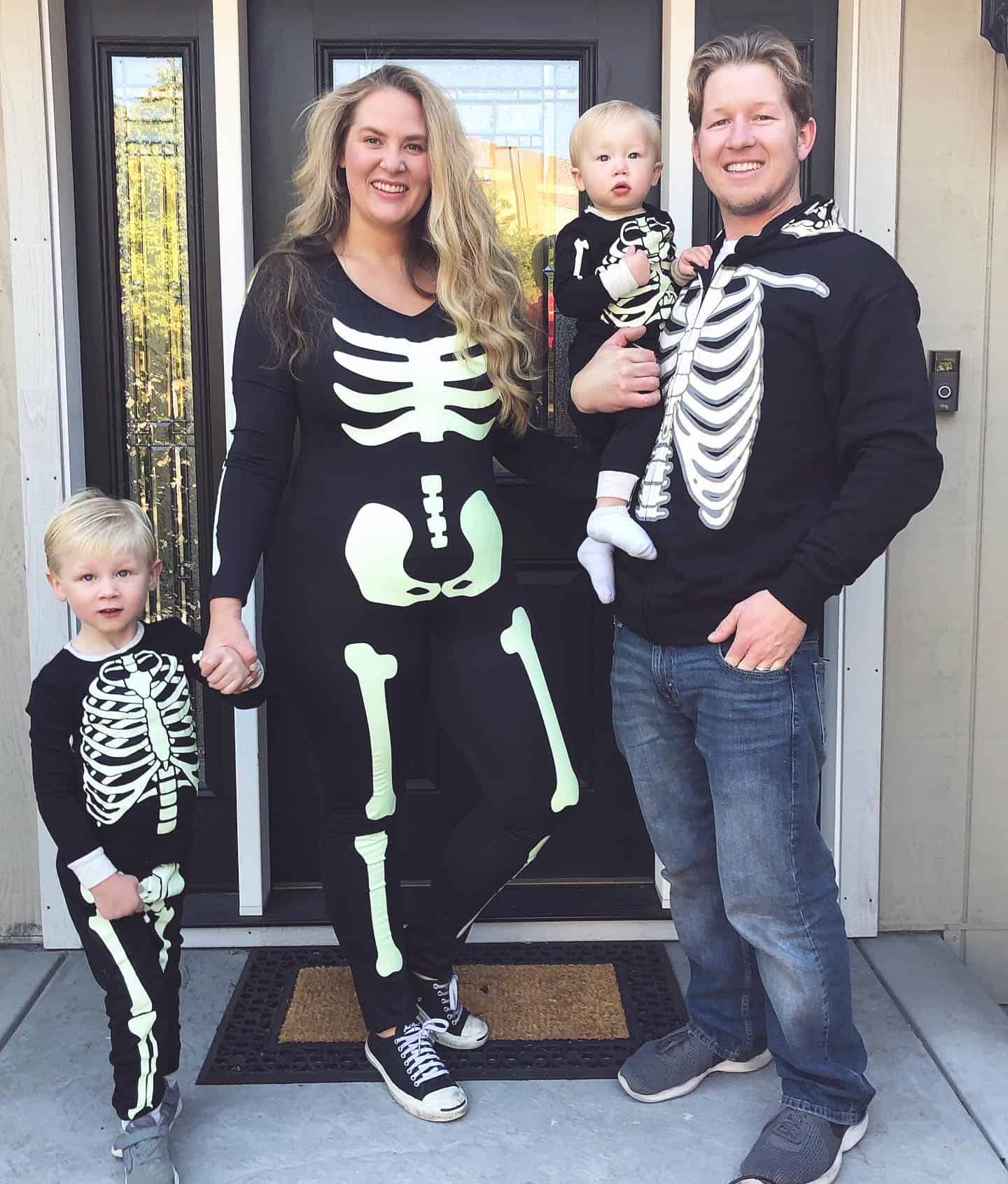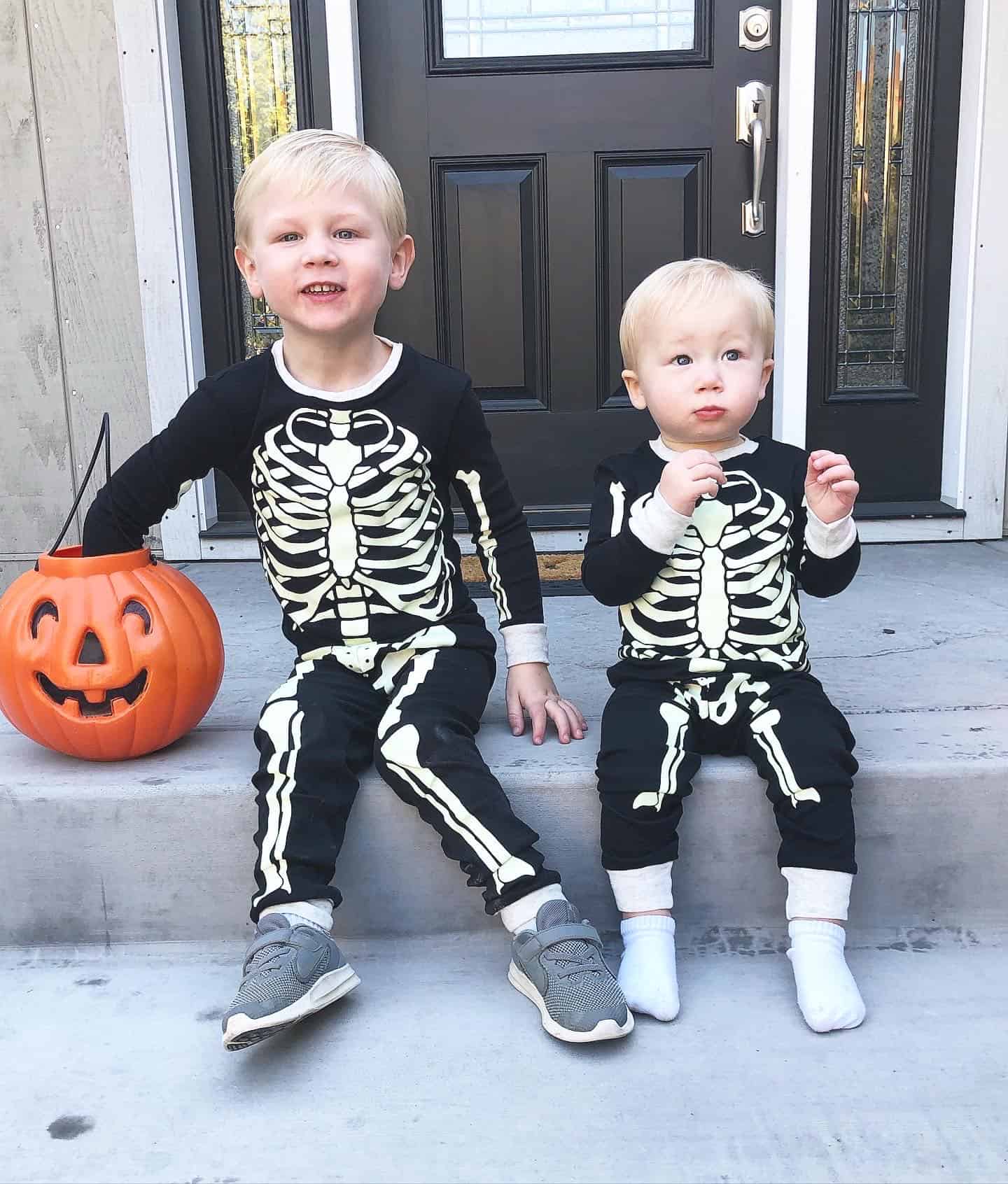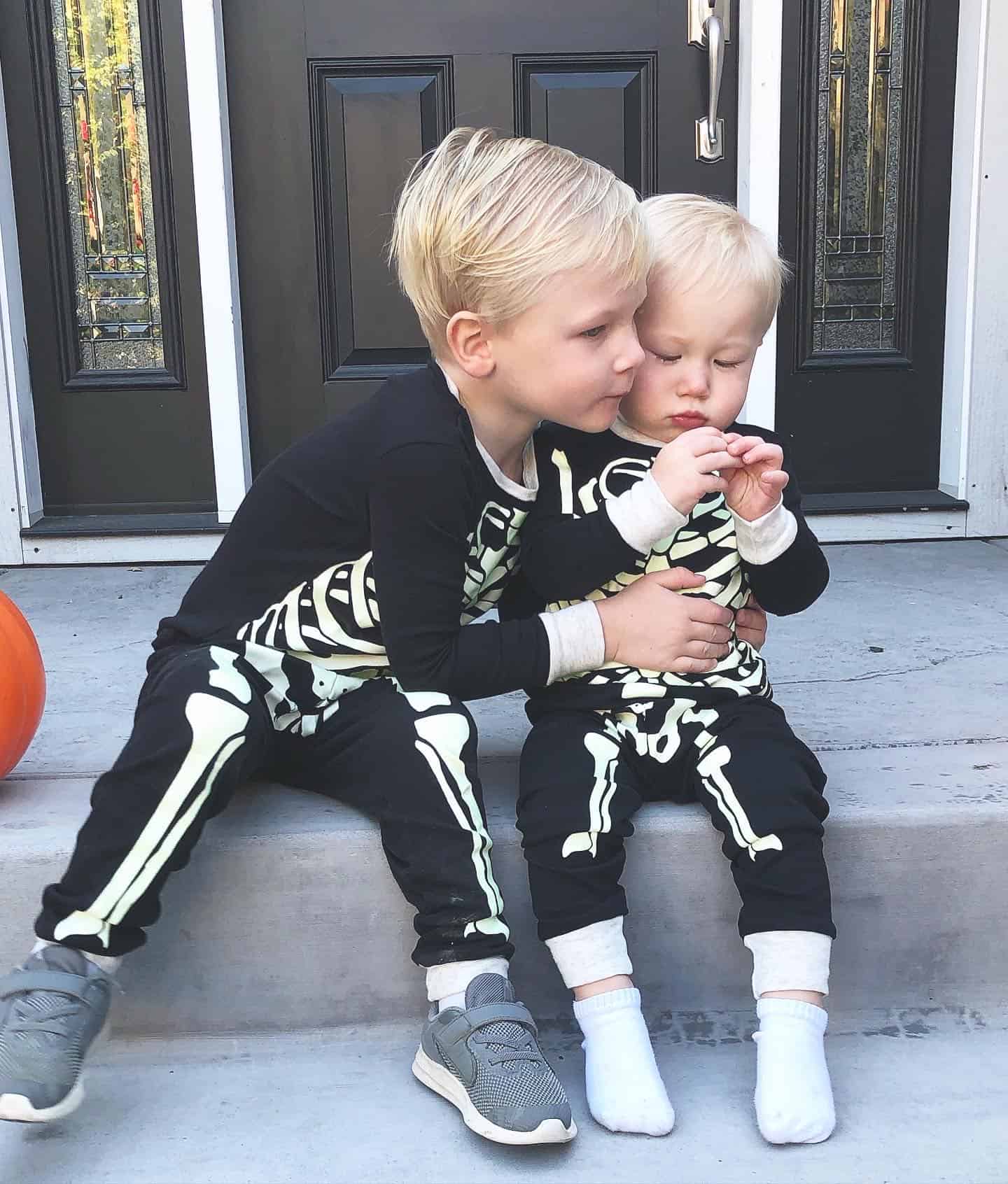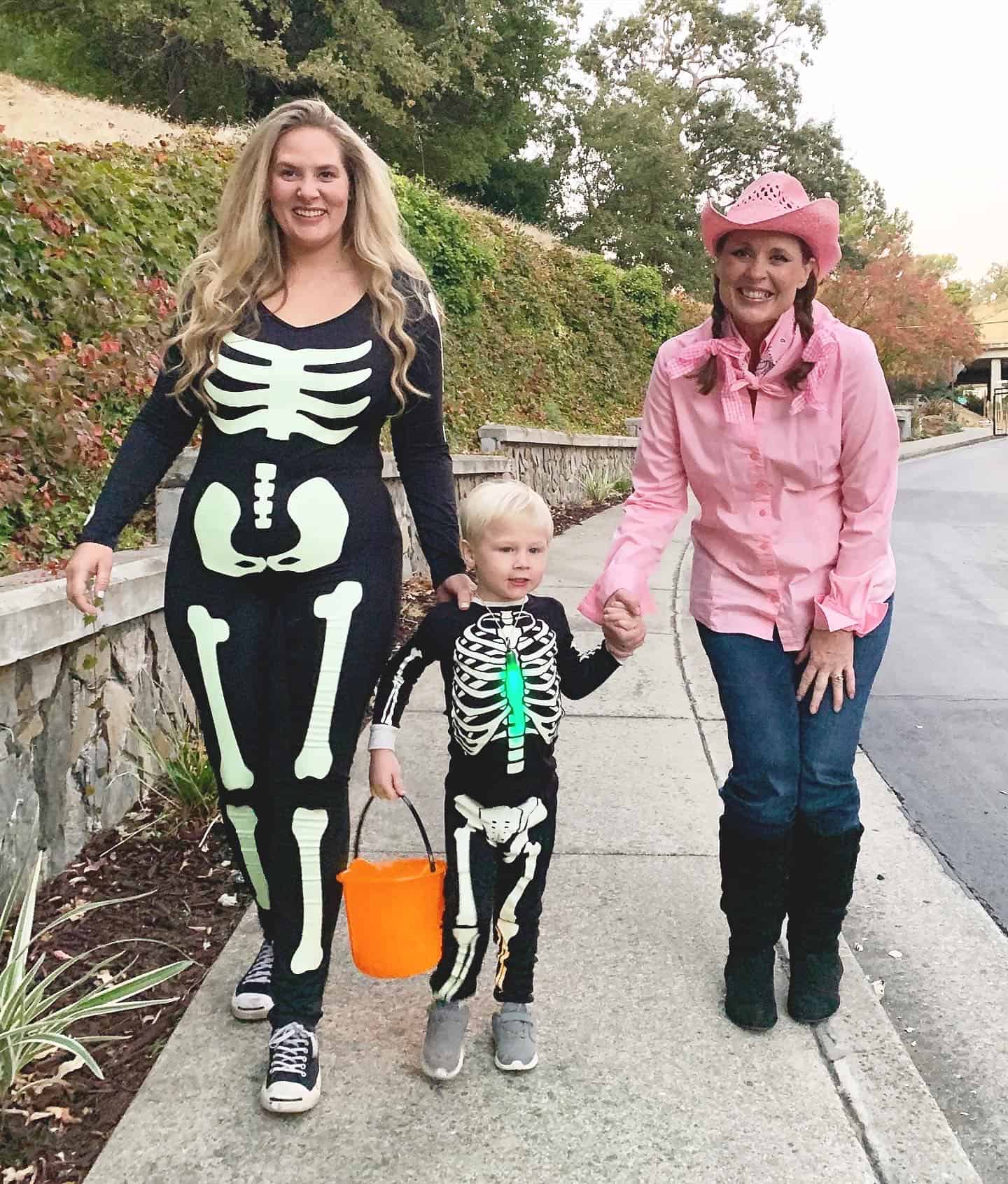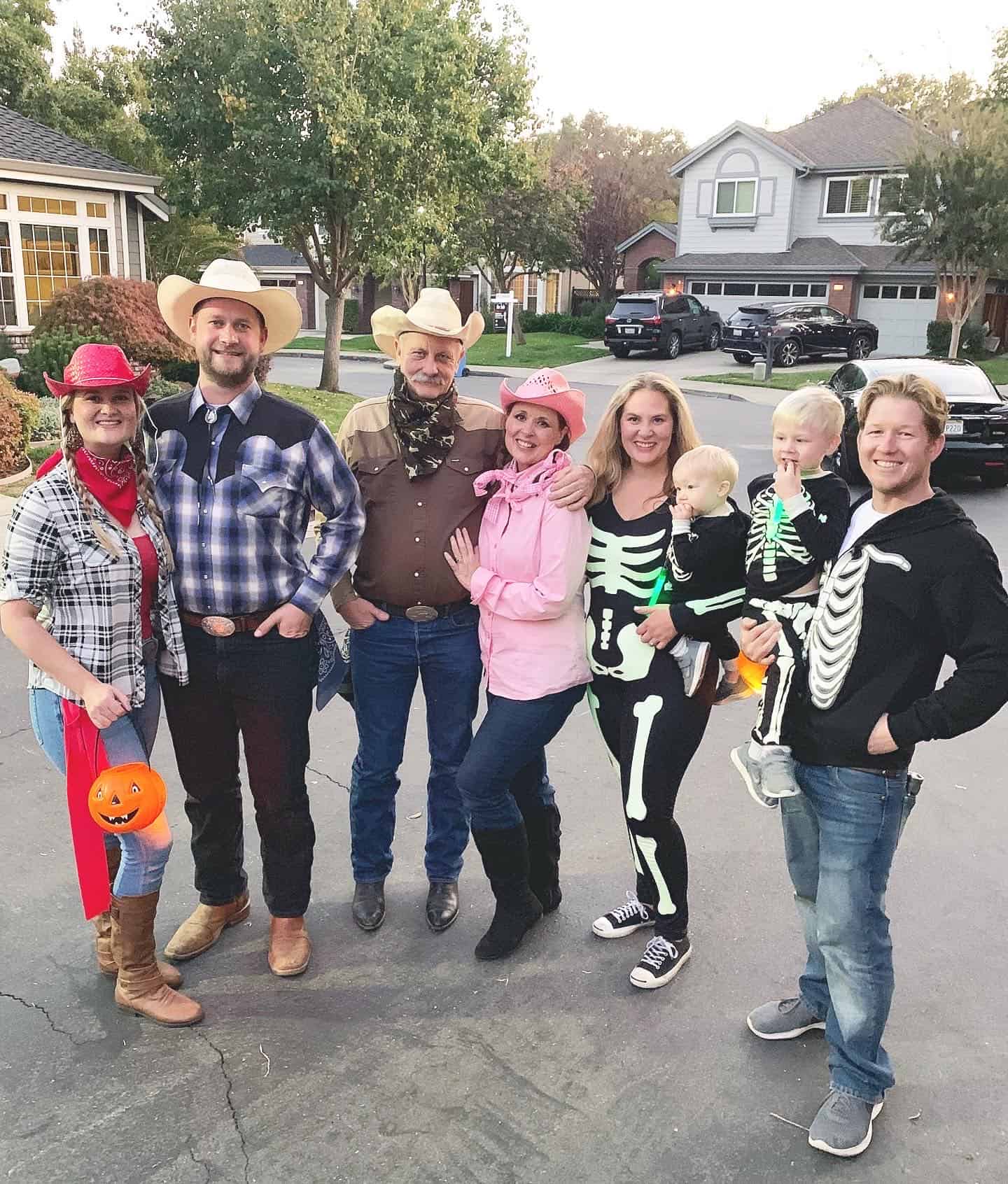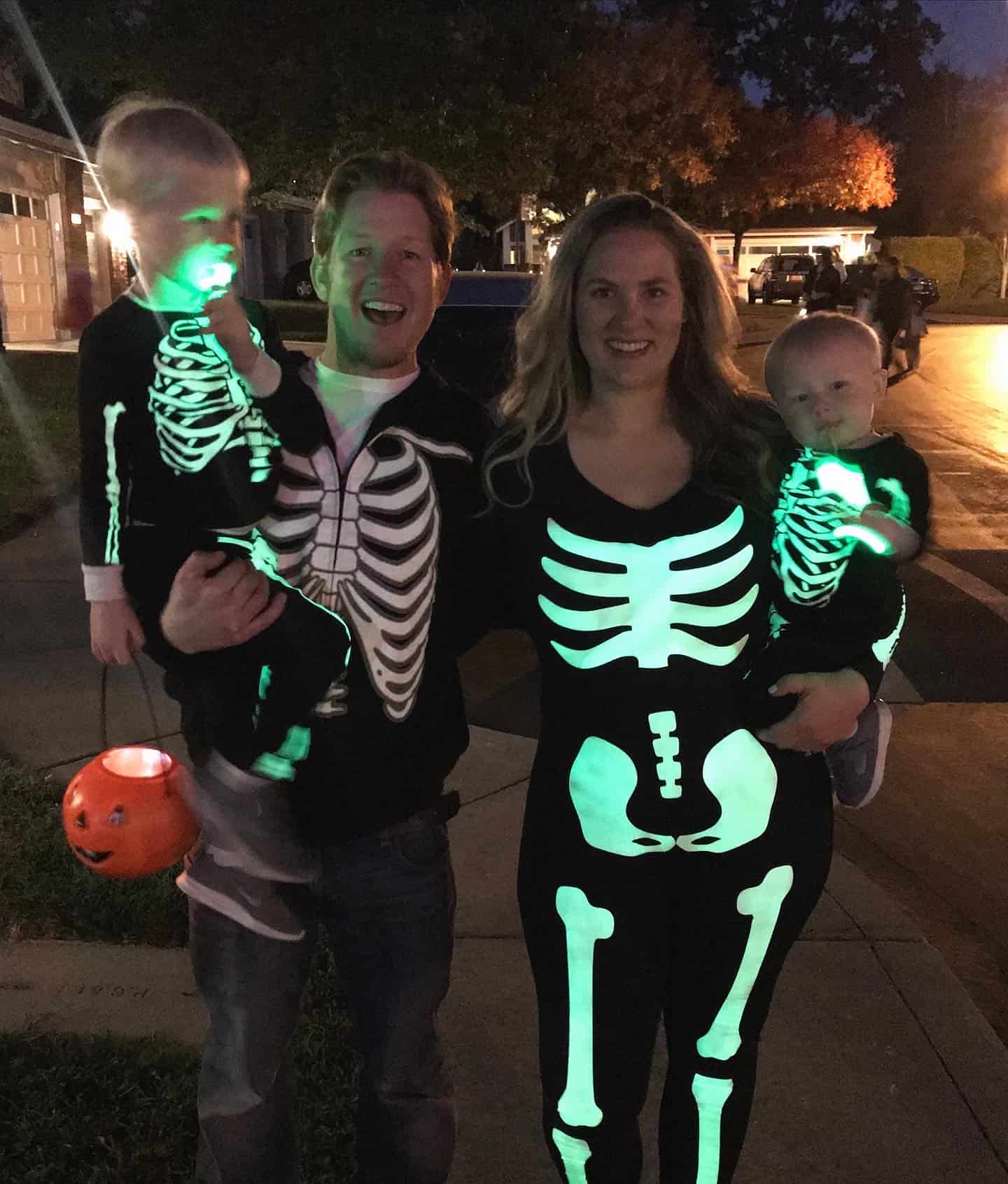 I got our skeleton costumes off amazon too, all true to size: Dad, mom, Josh, Ryan.
Saying Goodbye To Filming Weddings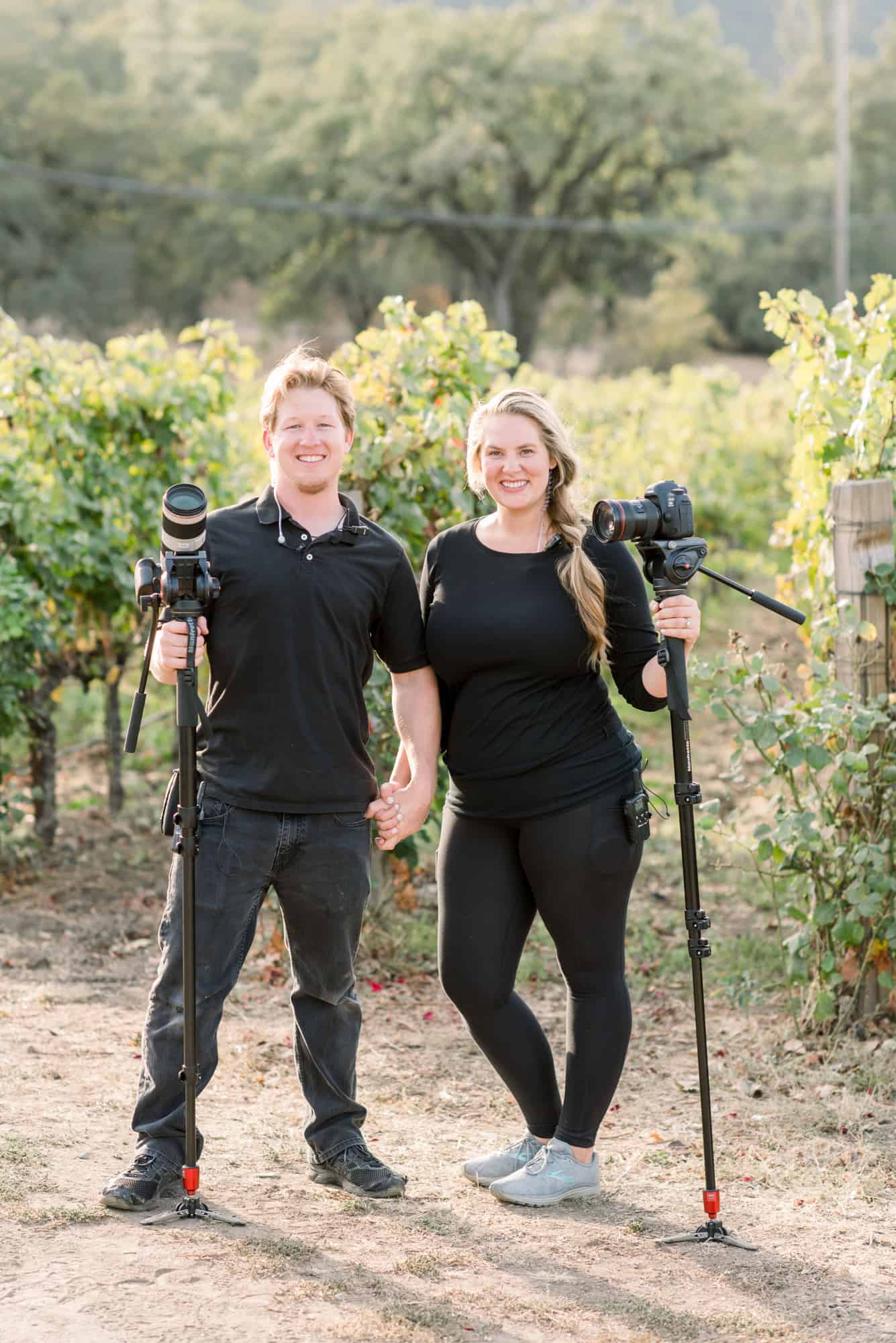 After 7 seasons of filming weddings, Shawn and I are retiring our wedding videography business. We have filmed 83 weddings, and loved doing it side by side. We make an amazing team. We're definitely that couple that likes to be around each other all. the. time.
However, the wedding days are so very long, and the editing process takes Shawn about 30 hours per film. He still has a full time job, so as soon as the kids go to bed he spends hours at night editing. He's such a hero.
We're excited to have our weekends back, and for daddy to have his nights back. Who knows, maybe Shawn and I can hang out guilt free at night now after bedtime? Imagine that!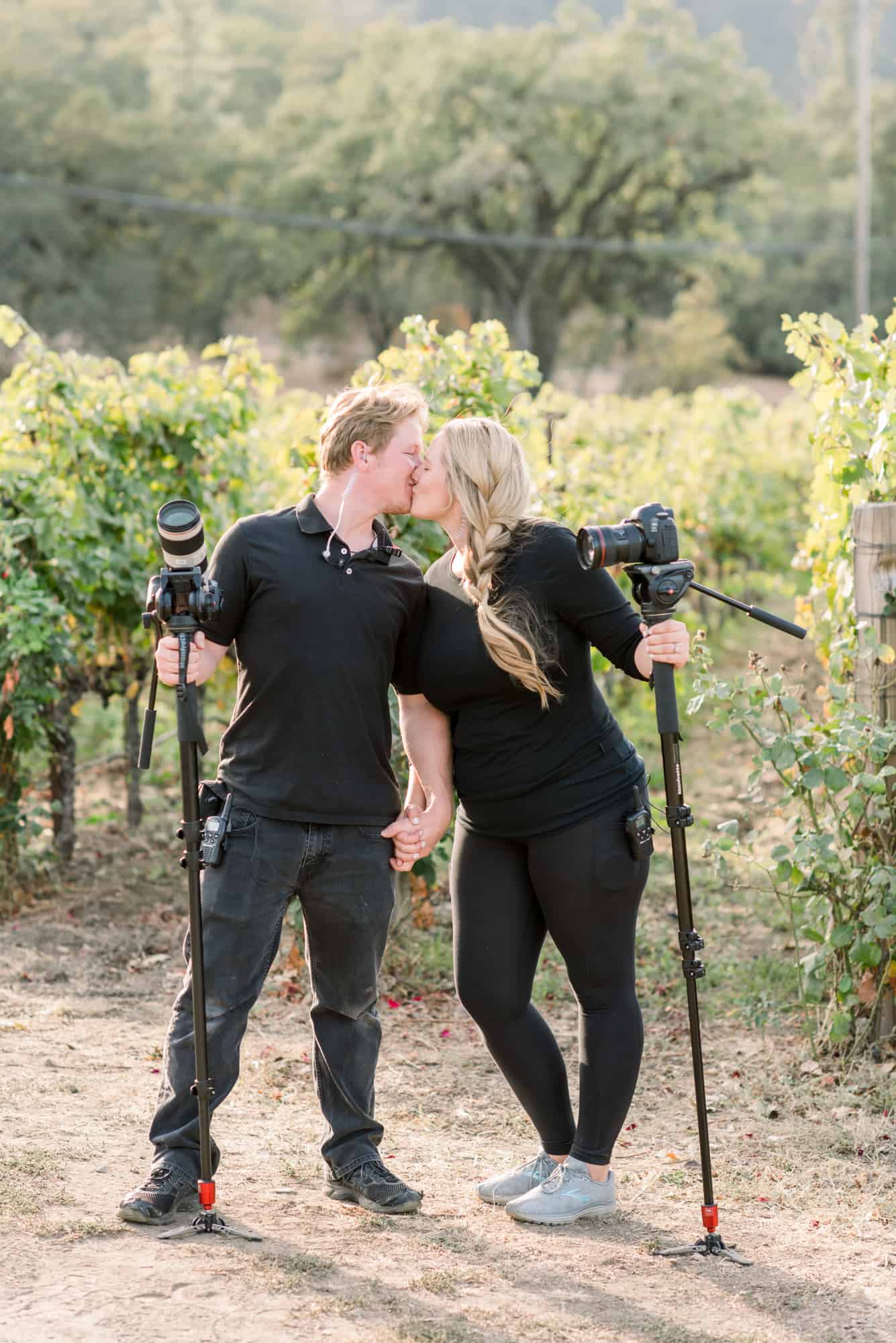 So proud of all we accomplished, building the business from absolutely nothing.
Fear not, our videography days are not over! Now, we will have more time to dedicate to filming recipe videos for Tastes Lovely!
Fleet Week + Blue Angels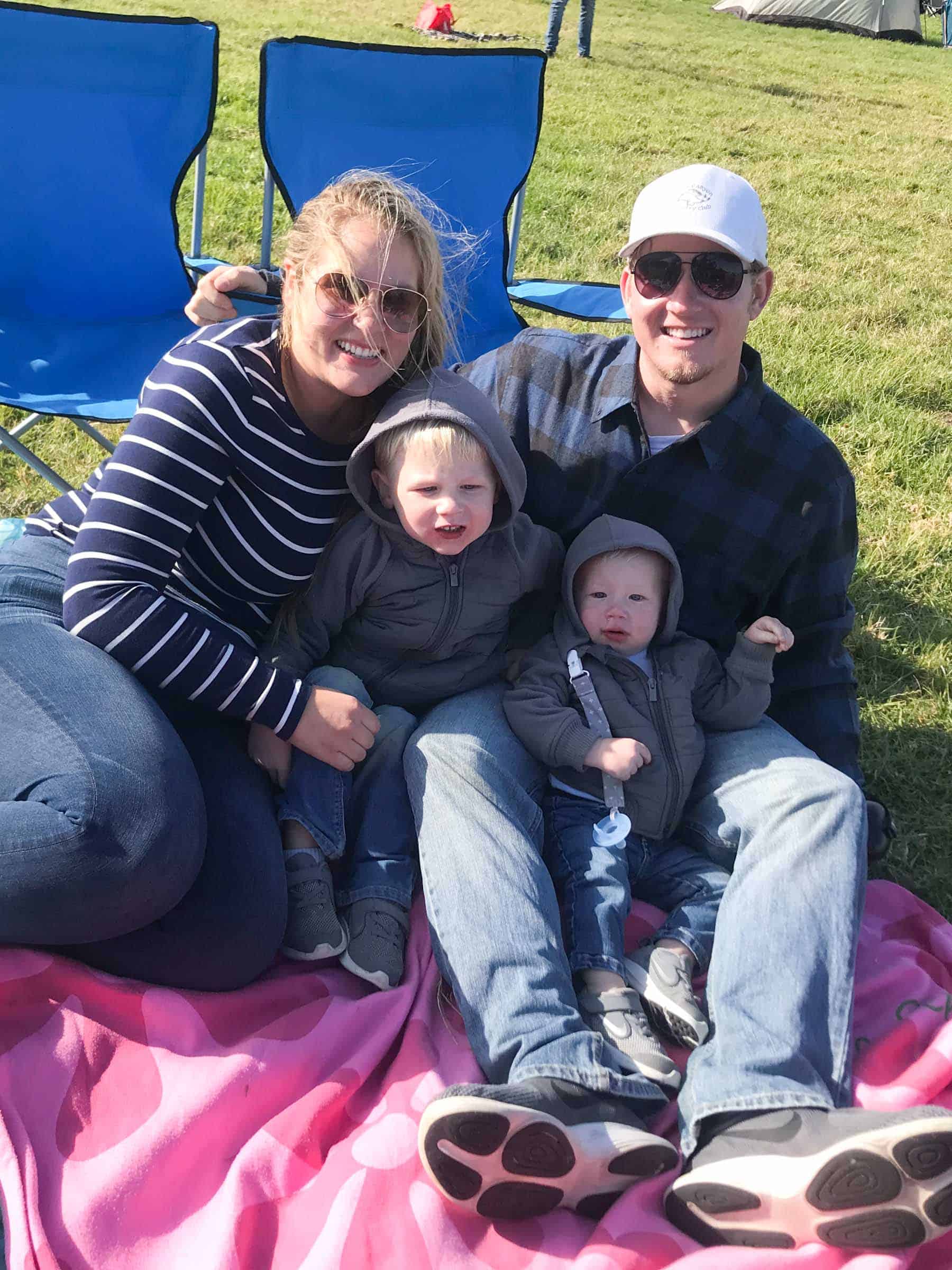 October always brings fleet week to San Francisco. We trek in to the city a little before the Blue Angels come out. This year we watched from Chrissy Field right by the ocean. They flew right over us, and the boys were in heaven! Josh would scream with excitement when they would fly over. Ryan would point to the sky and say "oooh, oooh!" I love being a boy mom.
Good thing we brought their baby headphones, because those planes are loud!
Josh Got A Powerwheels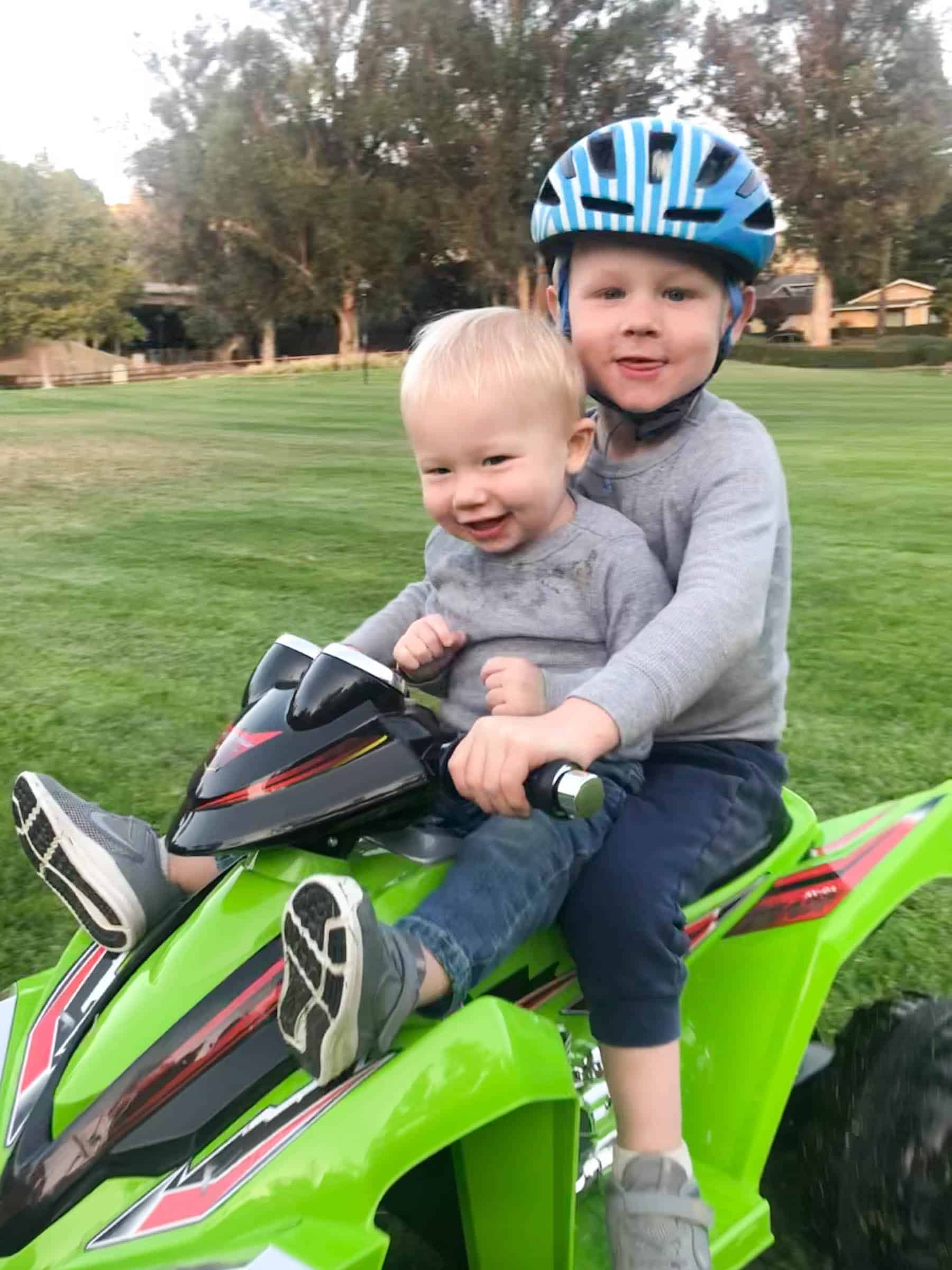 Josh is turning 4 in November. He loves this dinosaur hunter show where the characters ride around on ATV's.
As an early birthday surprise, my sister got him with an ATV Powerwheels! You guys. My boy is in heaven. He wants to ride it everywhere. He asked if he could ride it to school, haha! It's the first thing he asks about in the morning.
He's even nice enough to take Ryan on rides. My heart!
Pumpkin Patch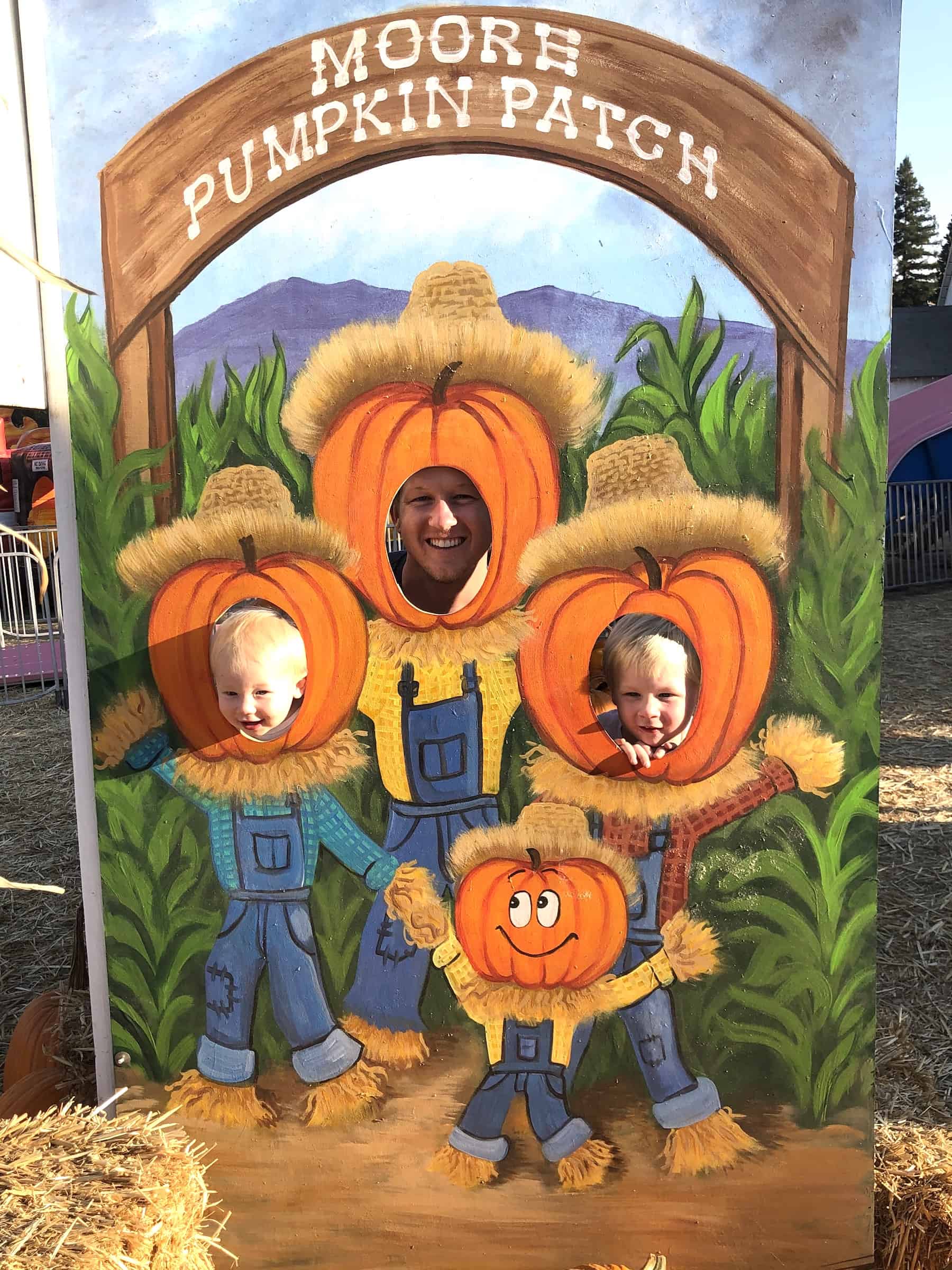 Is it even October if I don't share a pumpkin patch photo?
Weekend in Tahoe + Apple Hill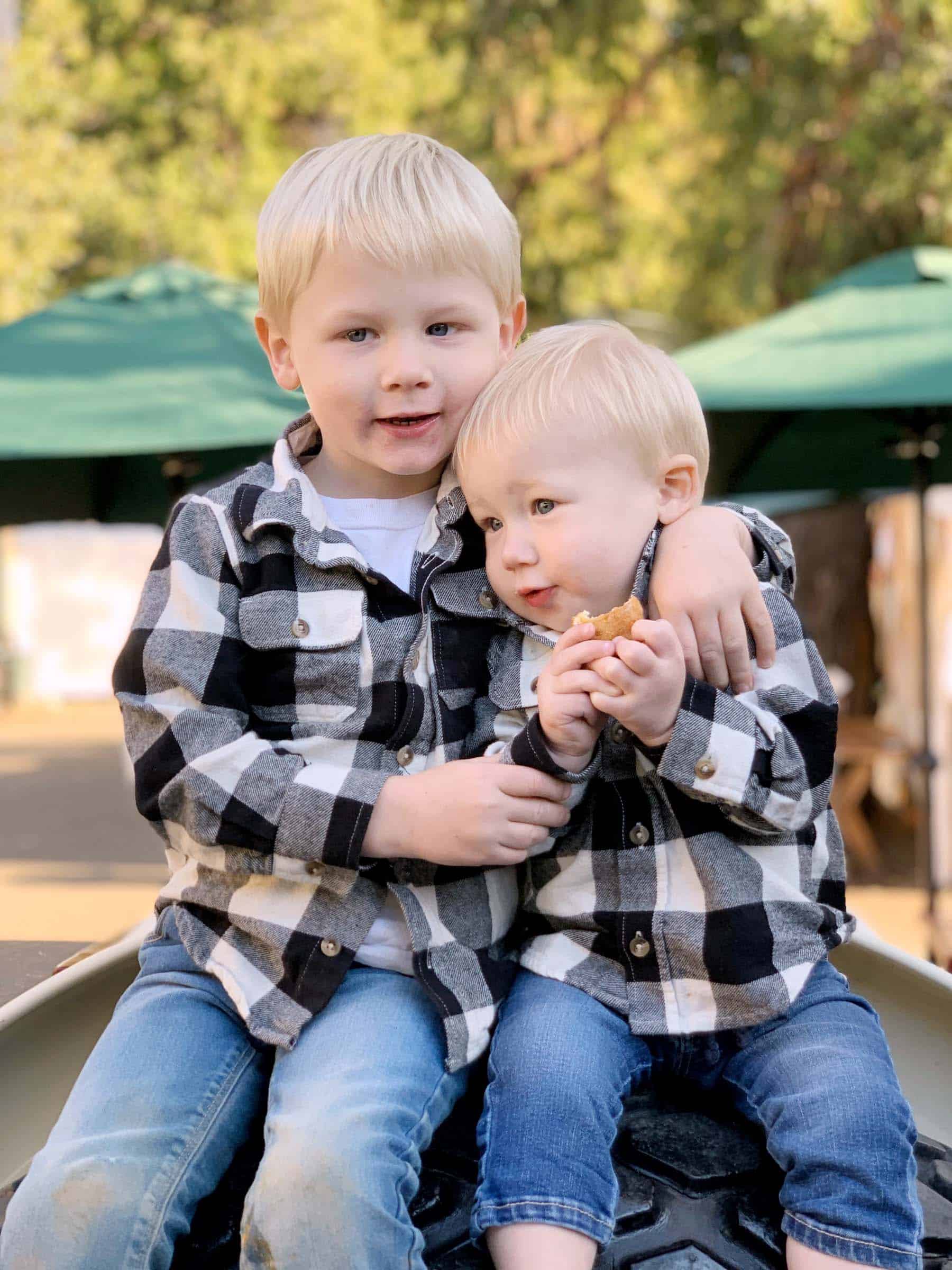 We went up to Lake Tahoe with Shawn's family, and stopped at Apple Hill on the way up. Because…October.
Josh got to ride a pony! And Ryan got an apple cider donut! And I can still dress them exactly alike and they don't mind it. They'll let me do that forever, right?
(They're flannel shirts are from Old Navy)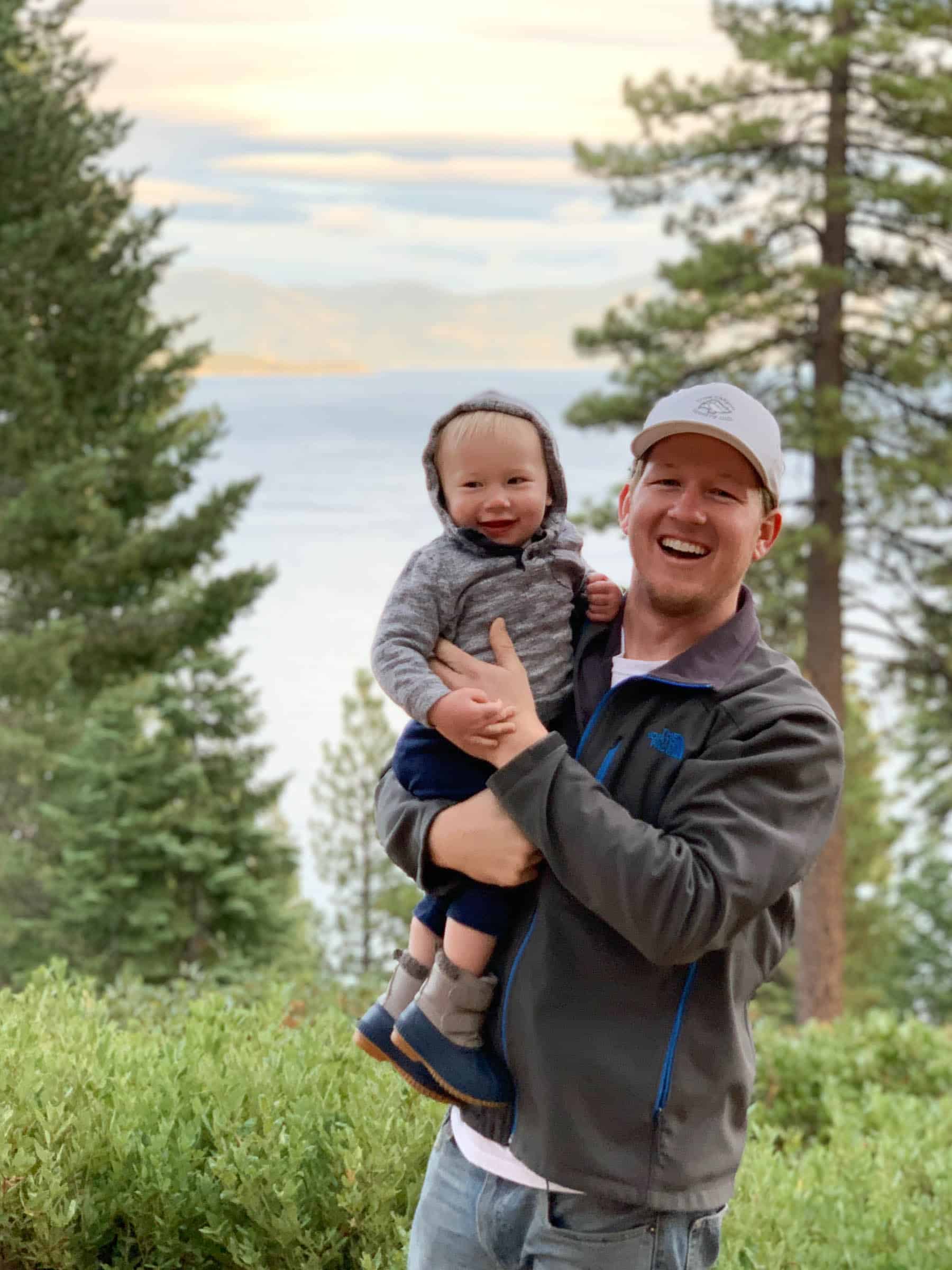 Lake Tahoe was fun too. Shawn's siblings are my favorite. Plus, you can't beat that fresh mountain air!
Ryan Can Say "Uh-Oh"
I love all stages of kids, but there is something extra cute about the 14-18 month stretch. They're just adorable!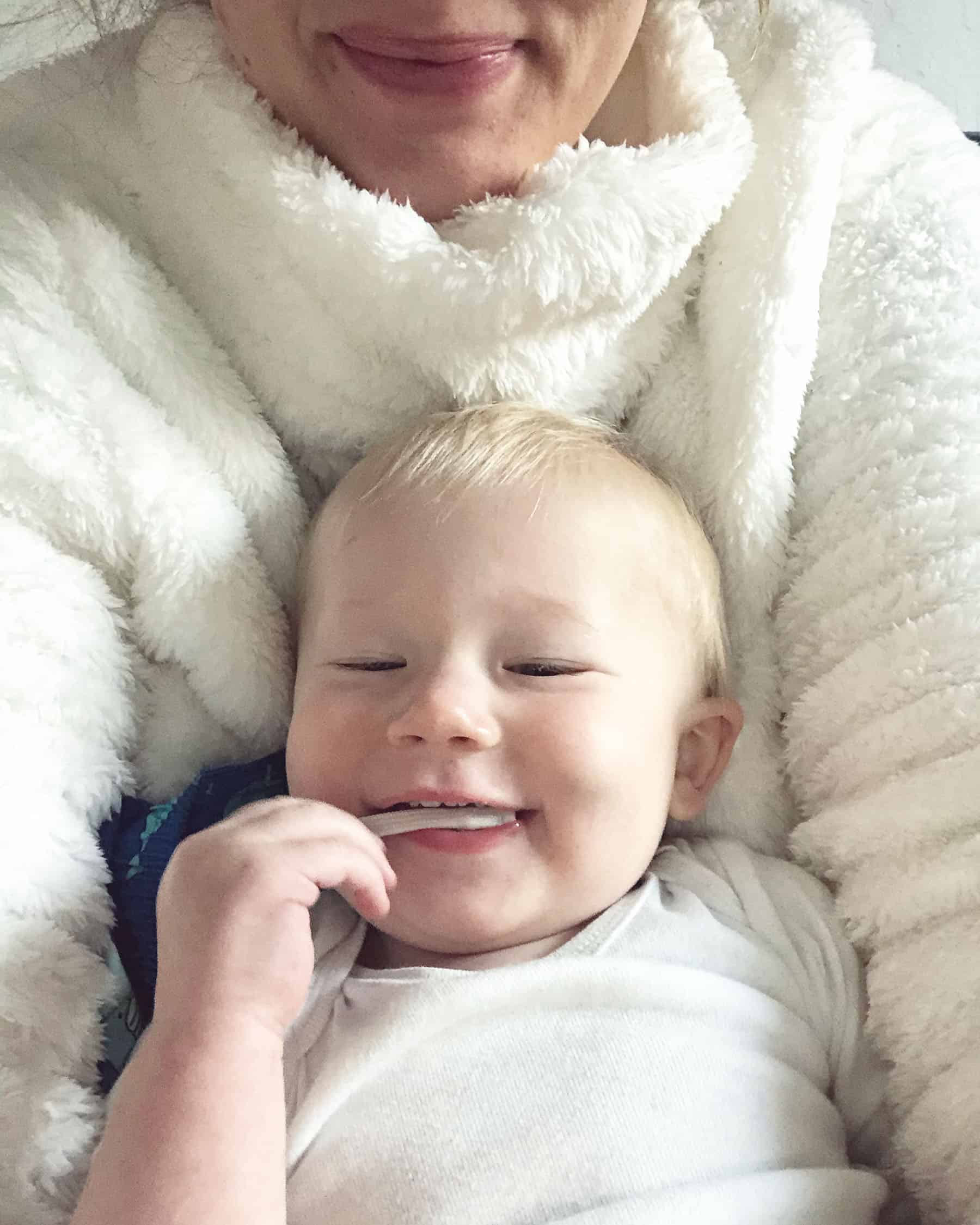 Ryan just learned to say "uh-oh", and it really softens the blow when he drops his avocado toast face down on my carpets. Who can get made at that face?!
Josh The Chicken Wrangler
Josh's favorite thing (besides his powerwheels) is playing with the chickens. He is better at catching them than I am! When Ryan naps, Josh is often found playing in the chicken coop. He sometimes even brings the chickens inside the house! Haha!
I love his "muck suit" we got him. He can get as dirty as he wants in it, but it protects his clothes.
Weight Loss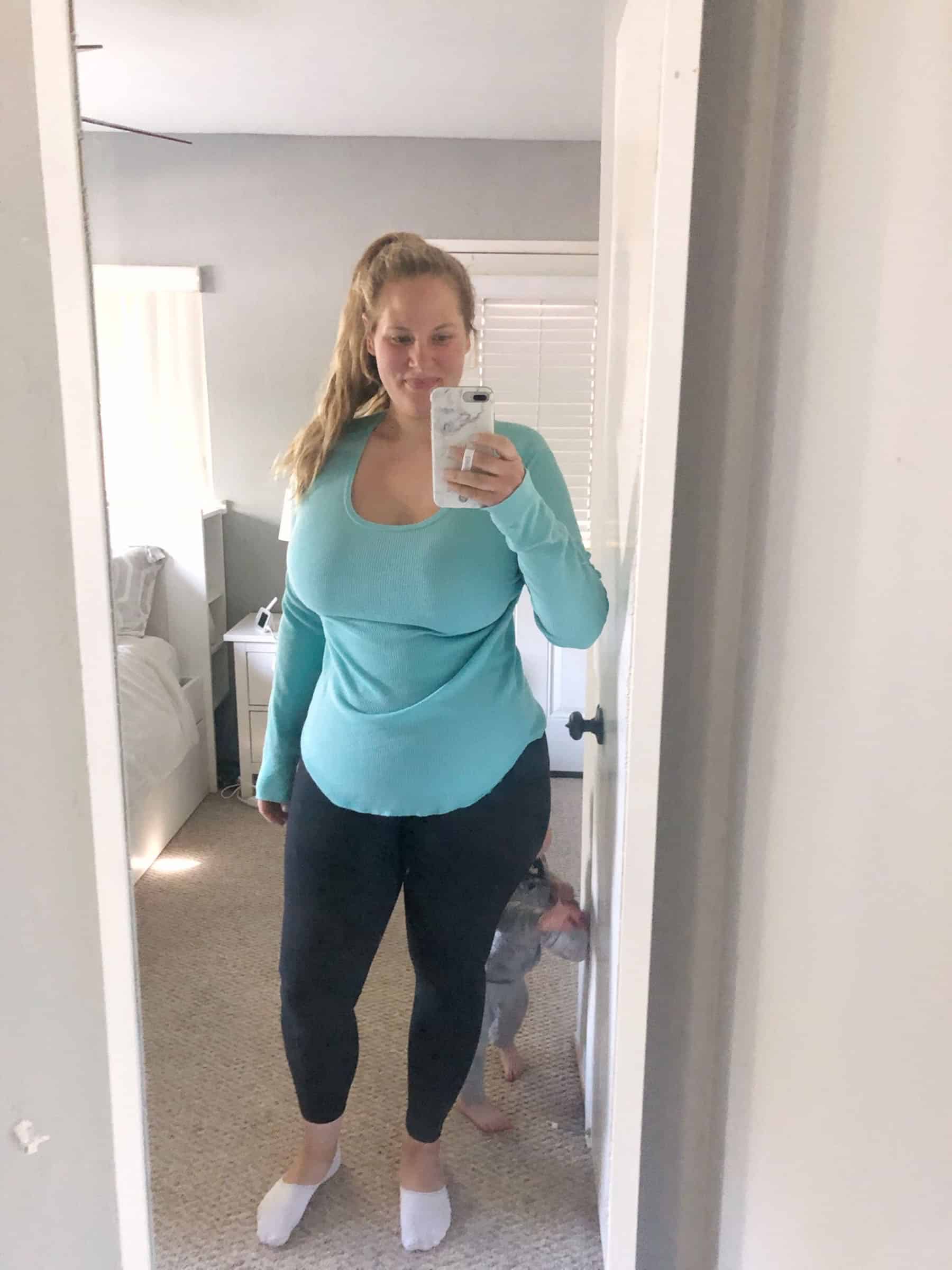 I'm also at the 2 month mark for eating clean keto + whole30, and jogging daily. I can't even believe how fast I'm losing weight. Makes me so happy and proud!
I had a huge non-scale victory this month. I sized down to a size Large jogging pant! I have been a size XL for years! Pulled on my new size large pants, caught myself in the mirror, and had one of those, "whoa, I can really see a difference" moments.
Best reward for all my hard work!
Also, cannot recommend these jogging pants enough. Less than $20, have pockets for your cell phone, great compression, not see through, and amazon prime!
Jogging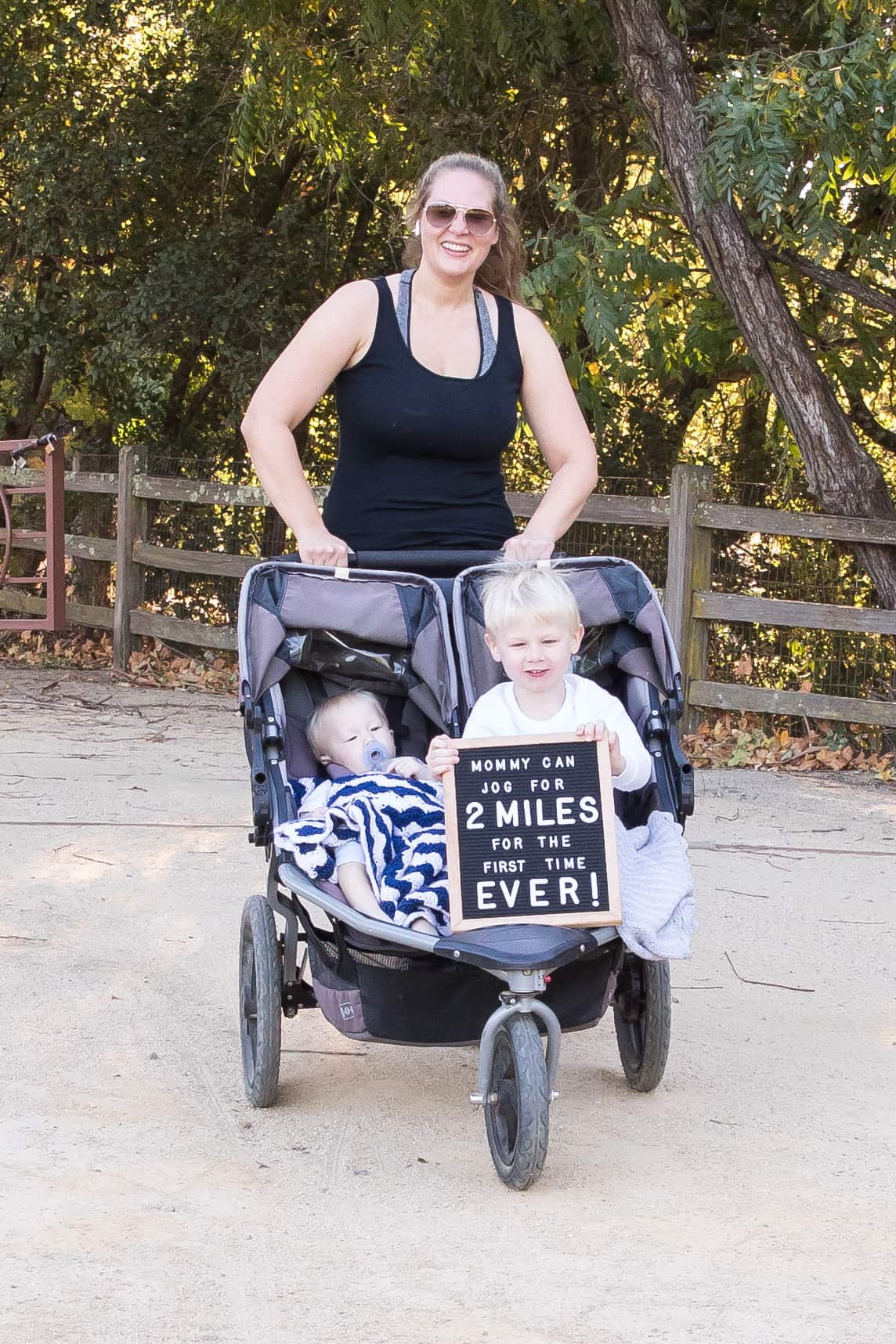 Speaking of jogging, today I officially complete my 8 week couch to 5k routine! I've been jogging for 8 weeks now. In the beginning, I could barely jog for 1 minute.
Now? I'm jogging 35 minutes at a time!
Even bigger news? For the first time EVER in my life I can jog not just 1 mile, but TWO miles! I've never been very athletic, so this is a gigantic milestone for me.
The app I use helped so much. Tells me when to start jogging, when to stop, and each day slowly ramps it up more. Highly recommend.
There's no real secret I can share, except just showing up every day. It's not easy, but it's really not that hard either.
Slide Fun
We are constantly at all the parks around our town. It's especially fun in the fall when its breezy and chilly and we get all bundled up to play.
We just found this park near us, and the boys cannot get enough of the slide. Shawn and I can't either ?
Books I Read
Really loved The Price of Time! It should be a movie! Also loved Night Road. All of Kristin Hannah's books are so good. She's one of my favorite authors.
TV We Loved
Shout out to all the adults who look forward to a good Netflix find for Friday Night!
What Happened to Monday was a pretty decent action movie, solid 3 out of 5 stars. Enjoyed it! (on Netflix)
Schitts Creek has new episodes! (on Netflix)
Always Sunny has new episodes! This is our FAVORITE comedy show. Really the only one we watch. We bought the season pass on iTunes so we can watch the episode the day it comes out
El Camino was a great movie! It's a follow up movie that follows Jesse from Breaking Bad. Made me miss the show. Slow and suspenseful and satisfying. (on Netflix)
Ryan (and surprisingly Josh) is loving Loo Loo Kids. It's very calm, and just animated songs. (on Netflix)
Podcast I'm Loving
If you watched The Office and loved it, you will love the podcast Office Ladies! It's with Pam + Angela from The Office, and they go through episode by episode and share behind the scenes info that is so entertaining!
Happy November!
Sending you all lots of love heading into November! You're all the best. Love you. Mean it!