Five Things for Friday
1. Shawn and I bought a 3 bedroom townhouse back in 2012 before we got married. It's a lot bigger than anything we need, and we can actually make money every month by renting it, so we've just been renting it out ever since. It's been working out great! It pays for the mortgage, the HOA, and we still have money left over. Our tenants just gave us 30 days notice, so the past week has been spent putting an ad on Craigslist and trying to find new tenants to take over. It's in a really nice town in California, and people are usually shocked when they walk in to view the unit and see us 2 dorks in our mid-twenties are the owners. "You guys own this place?" Yup, yup we do. We found great tenants, and they signed the contract and gave us the deposit yesterday. So glad we can mark that off the to-do list!
2. I killed THE BIGGEST SPIDER at work this week. You guys, It was the size of a Girl Scout Cookie! I was scared to step on it in case it was stronger than me and pushed my foot away. I didn't want to post a picture on here since it will terrify you in your nightmares, but if you are brave, you can see a picture of it here. I took a pic of it next to my finger for scale reference. But I'm warning you, it is CREEPY! You will not be able to unsee this. You have been warned.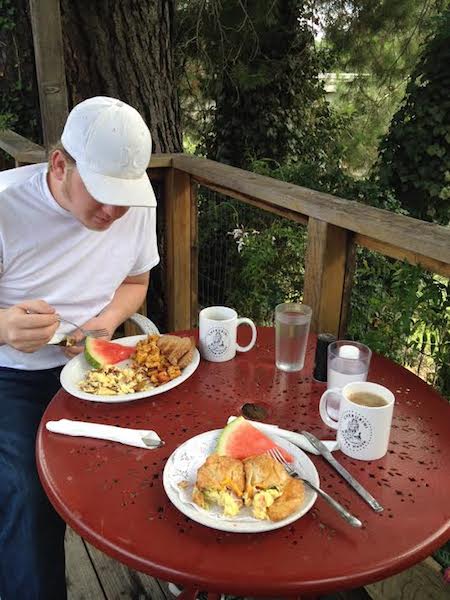 3. My sister and Ken took us to the cutest breakfast place over the weekend! It's in the next town over, in this kind of hidden location. They have tables outside right next to the creek, so you feel like you're on vacation. I can't believe I've lived here my whole life and never been there! We loved it so much, we went back the next day.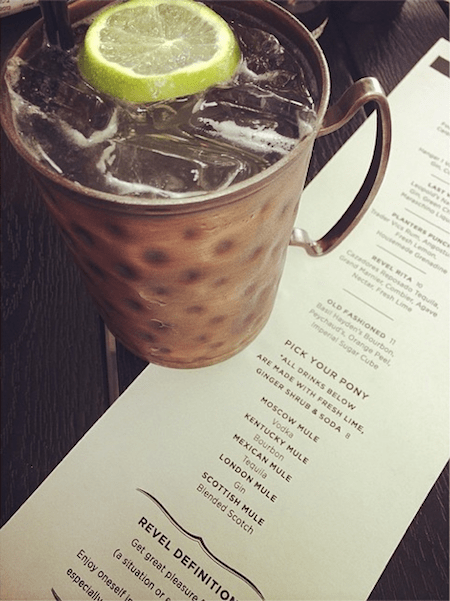 4. Currently obsessed with moscow mules. How have I gone this long and never had one? A fun new restaurant opened in town who serves the best moscow mules. We met up with Shawn's cousin and her husband for a fun double date, and of course her and I both got one…er…two. Love this pic she snapped of the drink while we were there.
5. Are you prepared to see my Craigslist deal of the century?! This even tops my adirondack chair set. So Shawn and I are moving to a cute little house on about an acre of land in a few weeks.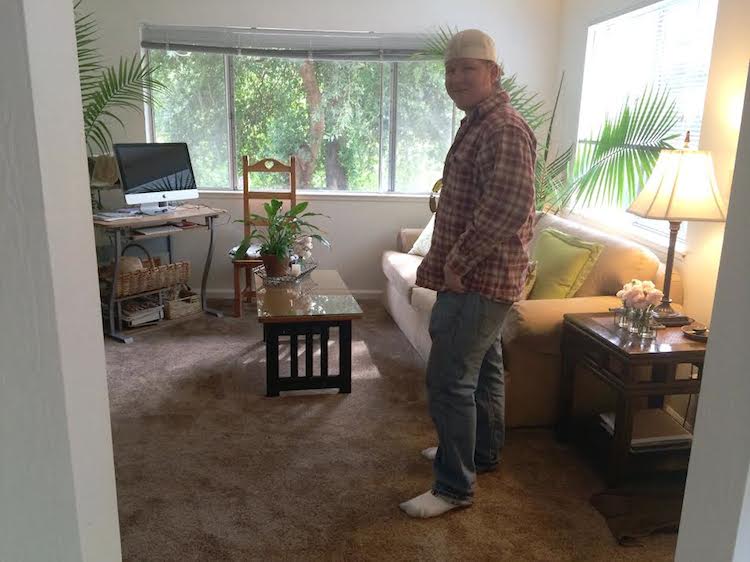 As you can see, the living room is snug. I've been searching on Craigslist like 8 times a day for the past 3 weeks trying to find a sectional couch, with a pull out bed, that will fit in this small space, won't clash with the brown carpet, and is cheap cheap cheap. Lookie what I found!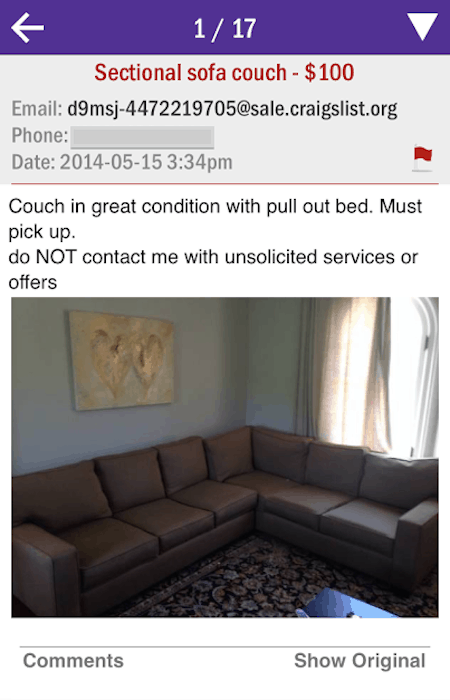 Ahhh!
I bolted up and said, "THIS IS IT SHAWN! THIS IS THE COUCH!" I called the number to get the dimensions and have her send me a few more pictures. Perfect fit, and the new pictures gave me a much better idea of the color.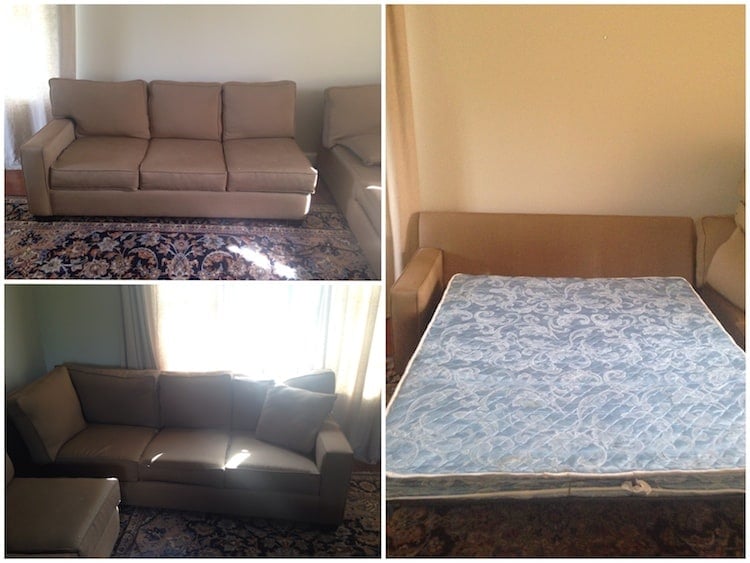 Told the girl we were on our way with a big truck and a crisp $100 bill! It's even better in person.
But wait, it get's SO much better! After my mom saw the couch she instantly knew, "Oh my gosh Natalie, this is a Crate and Barrel couch. I just know it! This is the style I wanted to get but it was insanely expensive."
Sure enough: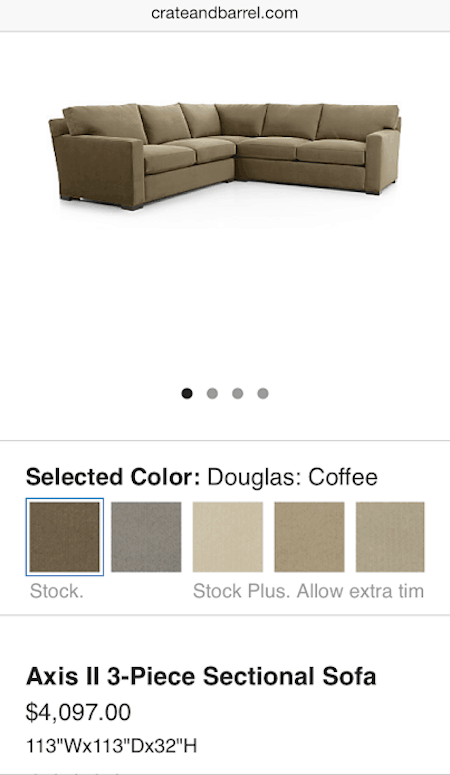 Look familiar? This is the Axis Sectional at Crate and Barrel. Puh-LEASE notice that price. $4,097! And that's just for this smaller version. My version is bigger on the left side, and mine has a pullout bed which the one online doesn't. They don't even offer my configuration anymore. I don't even want how much more that would have cost! And it's all mine for just $100. This may be the bargain of a lifetime.
Have a great 3 day weekend friends!