Pan seared, bone in pork chops with an orange pecan pesto sauce. Full of flavor, easy to cook, and healthy as can be! Paleo, gluten free, low carb, dairy free and Whole30.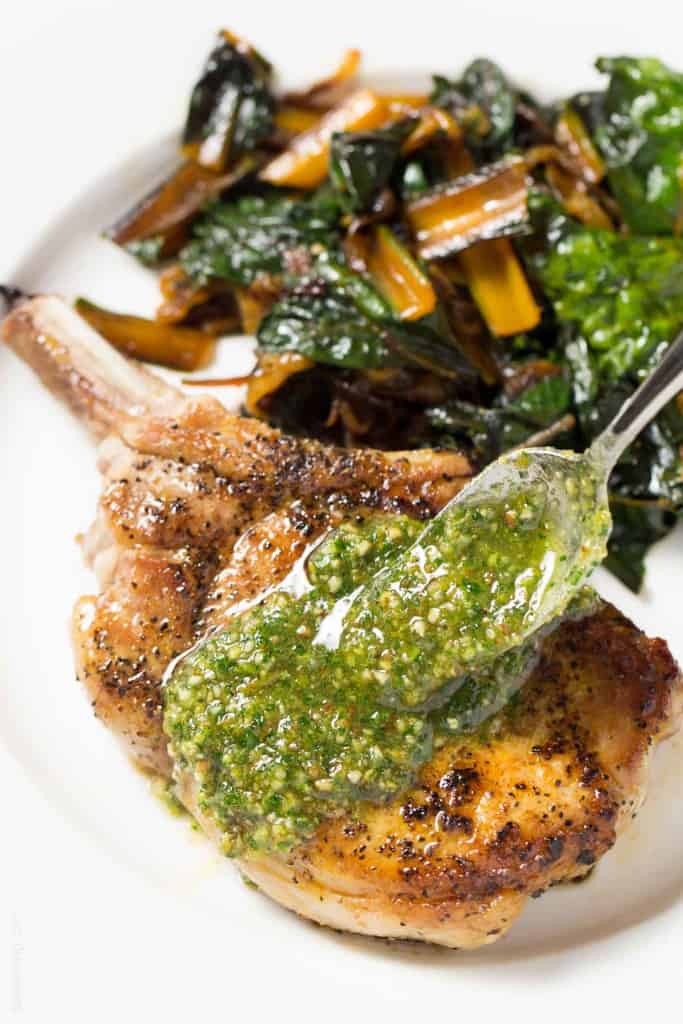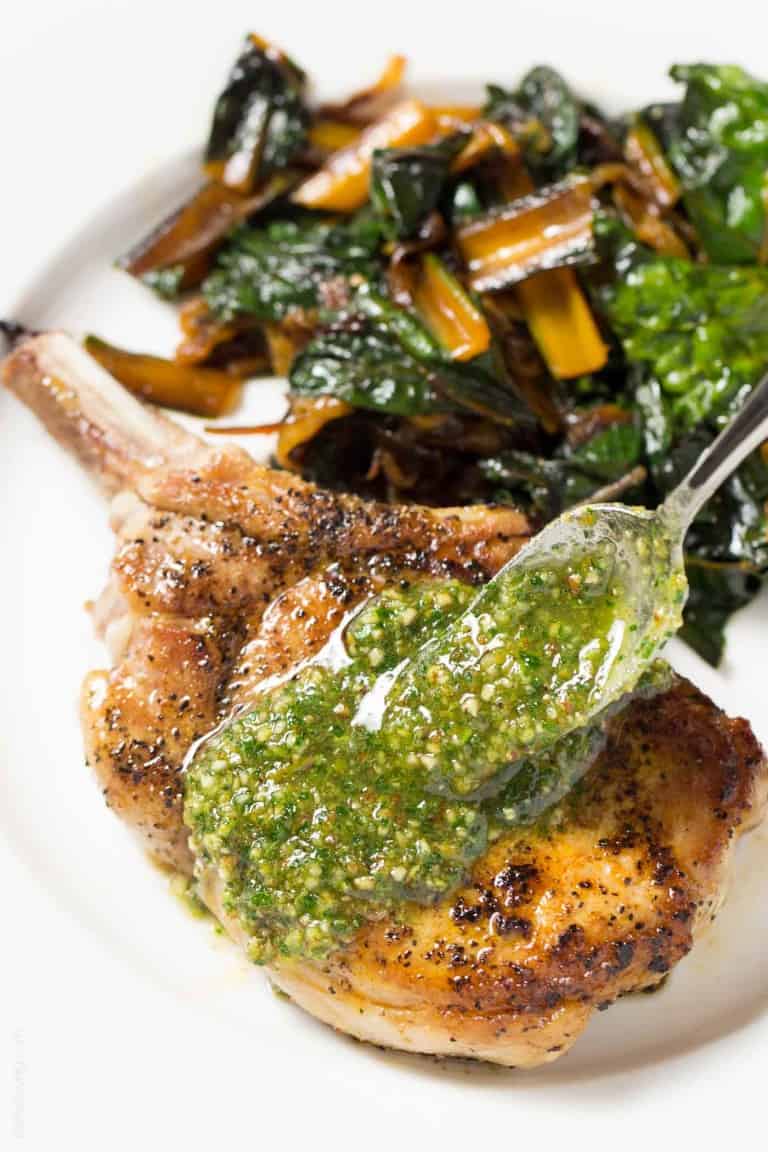 Shawn and I went on our first date since having Josh!
We went to the movies AND went out to dinner. My wonderful parents babysat Josh, and I didn't have to worry for a second because they take such amazing care of him.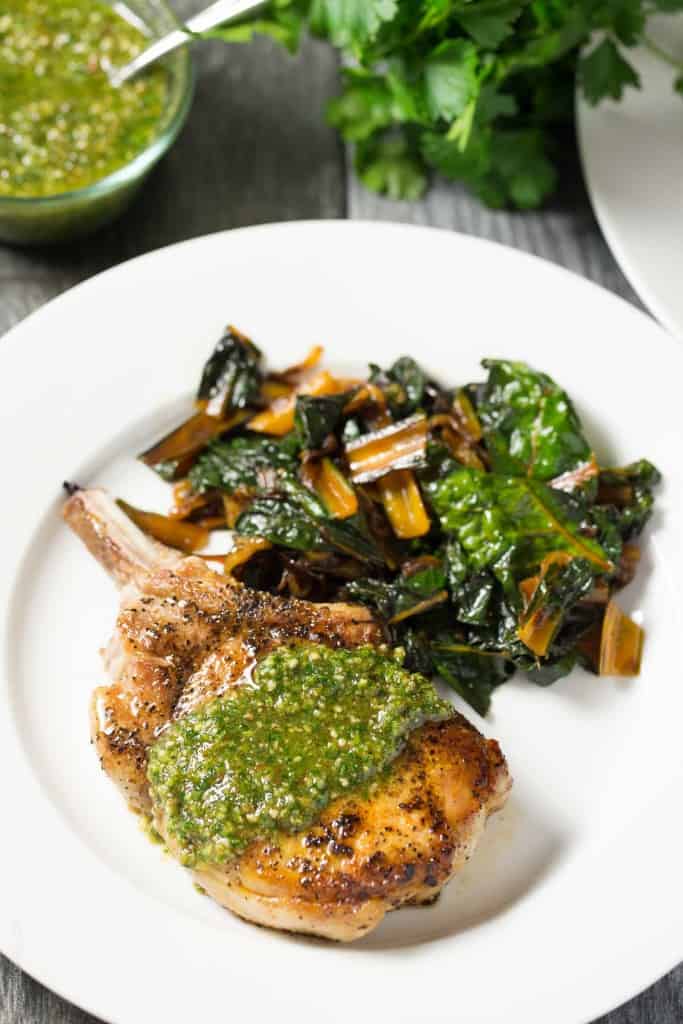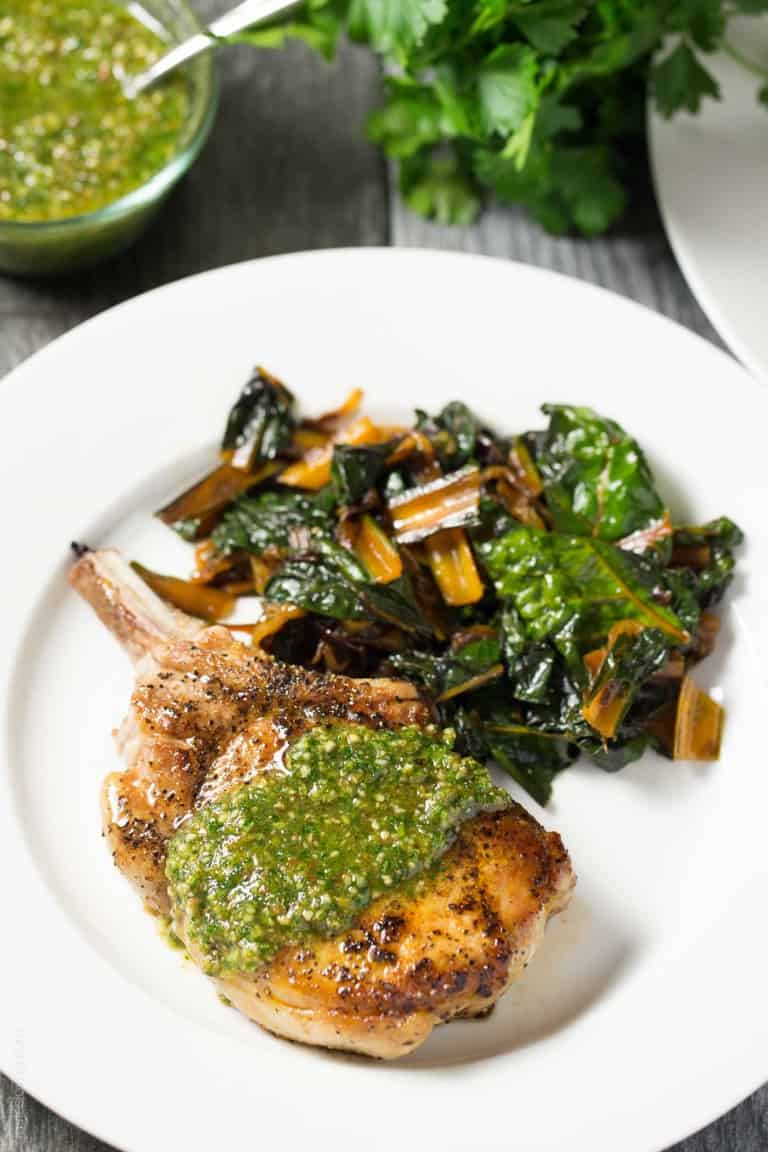 It's a whole new ball game getting ready for a date after having a baby. Not only do I get myself all dolled up, which is a nice change from my usual yoga pants and pony tail look. But I have to get everything ready for the baby.
Change of clothes, pumped bottles and diapers, oh my!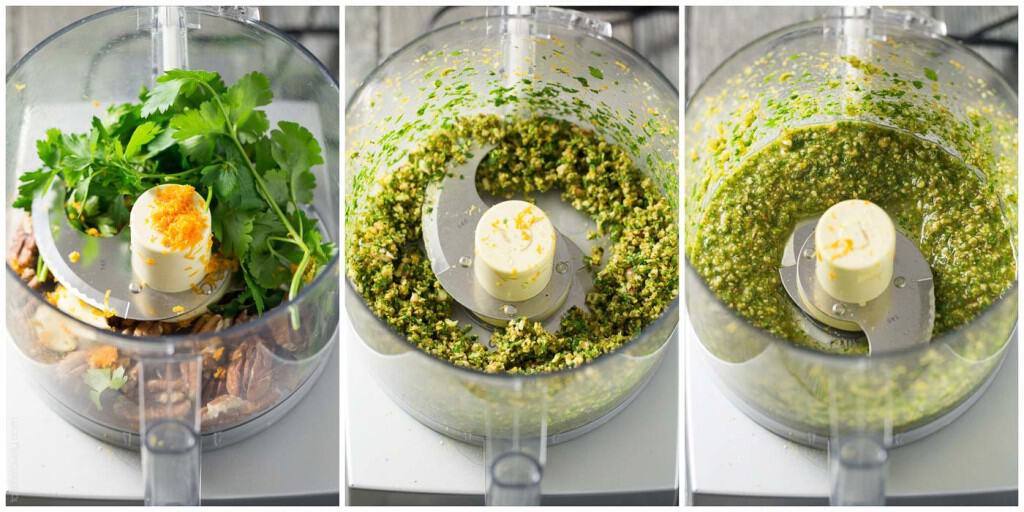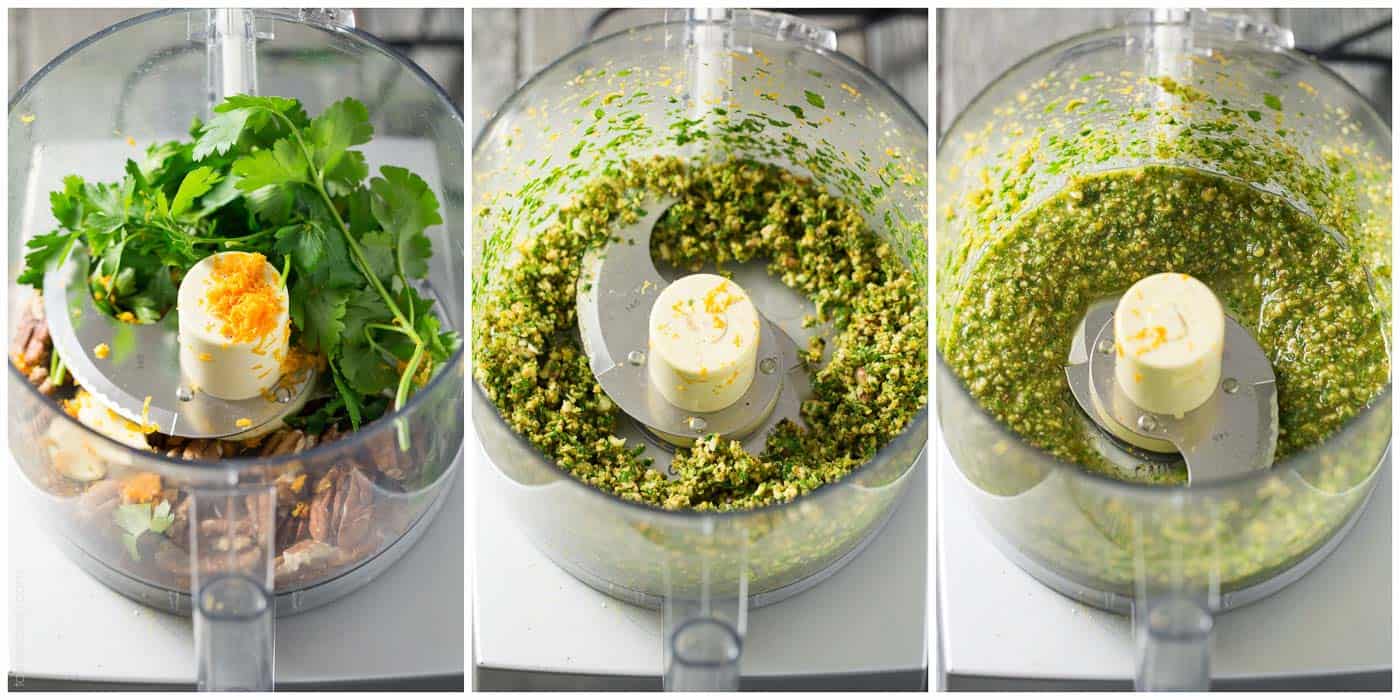 I surprised even myself that I had everything ready and we got to the movie on time.
We went out to dinner after, and of course talked about Josh the whole time. We even looked at pictures of him, and watched videos of him.
All this work to get some alone time, and all we want to do is gush over our lovable boy!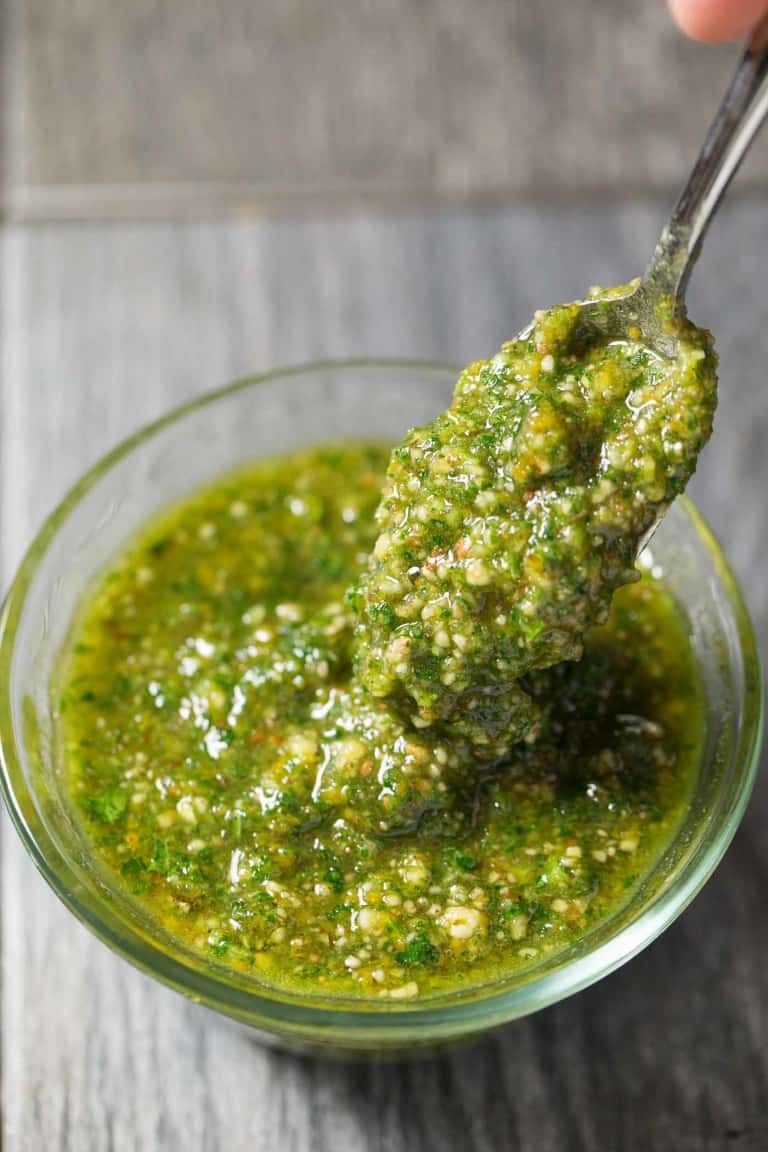 We decided that we are going to go on one date a month where we actually get out of the house just the 2 of us.
But every Saturday feels like date night, even when we're at home. We wait to eat dinner until really late after Josh goes to bed. I cook us up something semi fancy, and we eat dinner together with a glass of wine. One of my favorites I've cooked lately are these pork chops with orange pecan pesto. A super easy dinner to make, but tastes like we're eating out at a restaurant.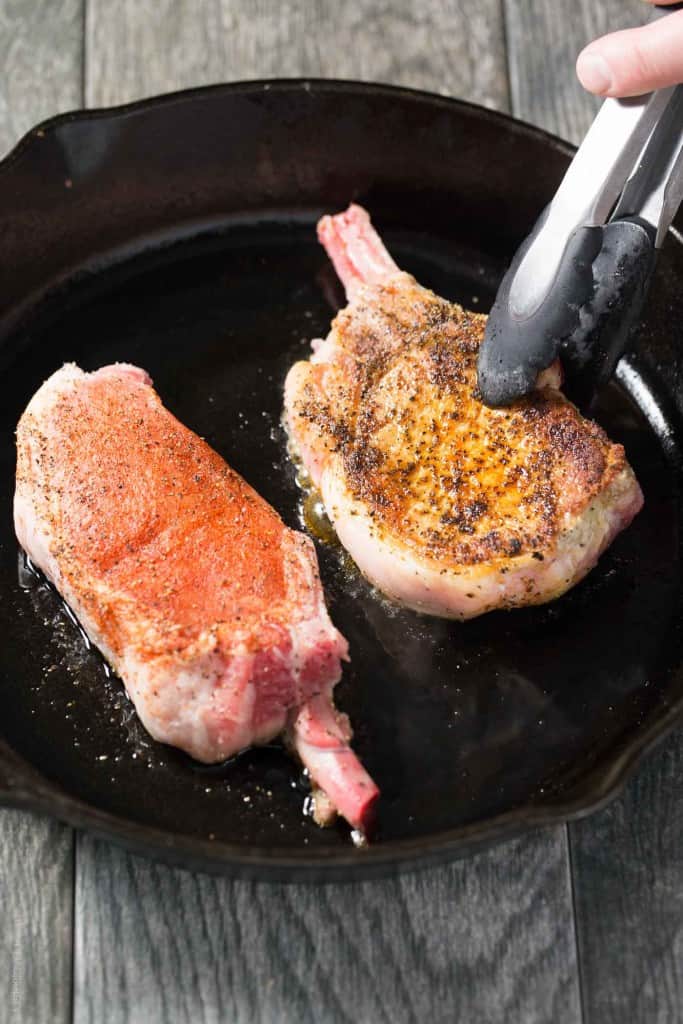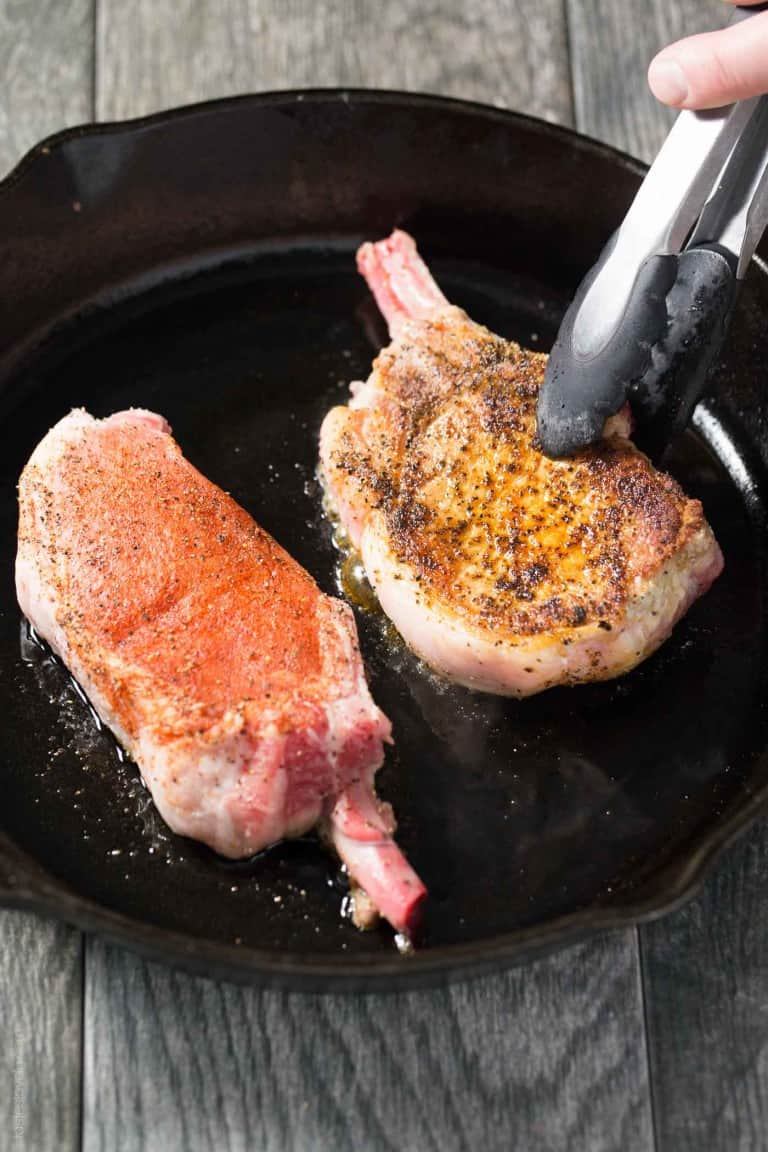 You start with some gorgeous bone in pork chops. The bones give it way more flavor and keep it juicy. I use my cast iron skillet to give it a golden, gorgeous crust. Then finish cooking it in the oven.
While it's roasting in the oven, I make this AMAZING orange pecan pesto. And yes, AMAZING in all caps. I'm obsessed with it. In these pictures, I show the pork chops with a moderate spoonful on top of them. When I'm actually eating this, I can't even see the pork chops under all the orange pecan pesto I spoon on top. It is delicious!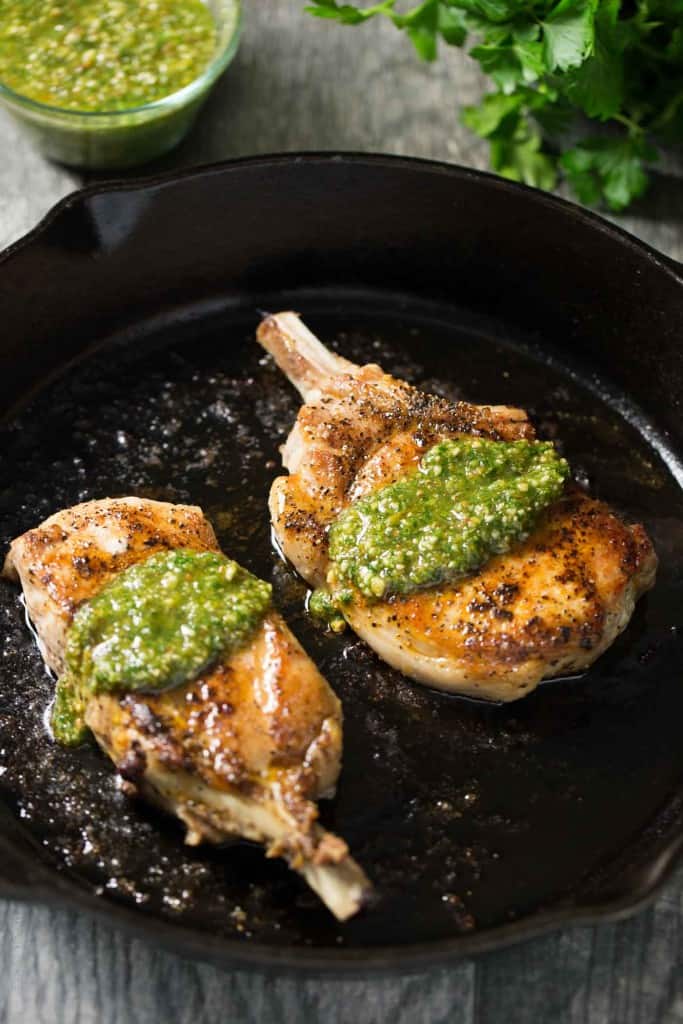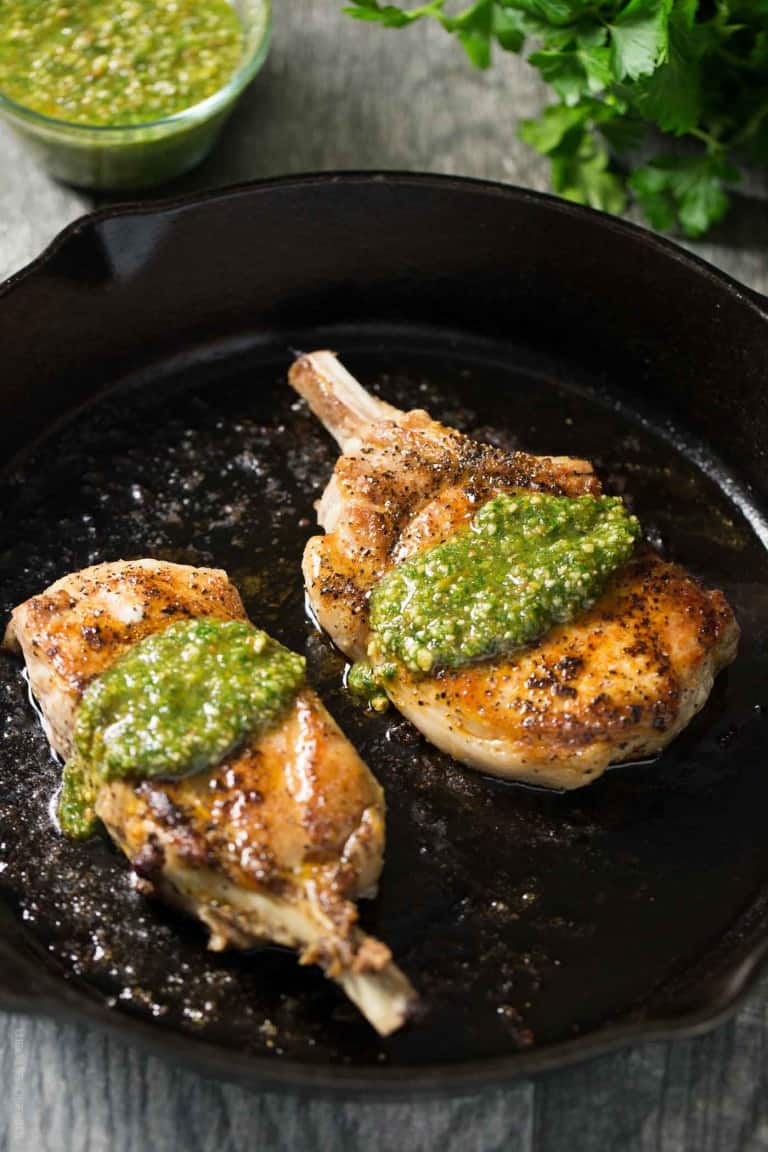 I love serving these pork chops with my orange braised rainbow chard and my perfect roasted potatoes. The orange pecan pesto is so good on top of the roasted potatoes too. Perfect date night dinner to enjoy at home.
And it's healthy! All real food. All real ingredients. It's gluten free, paleo, Whole30, dairy free and low carb. I eat the whole plate without any guilt.
Print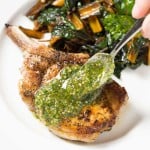 Pork Chops with Orange Pecan Pesto
---
Author:

Prep Time:

10 mins

Cook Time:

20 mins

Total Time:

30 mins

Yield:

2
Ingredients
Orange Pecan Pesto
1/2 cup roasted, unsalted pecans
1/2 cup tightly packed parsley (leaves and stems ok)
2 cloves of garlic
zest from 1 orange
1/4 teaspoon salt
2-3 tablespoons olive oil
Pork Chops
(2) 10-oz bone in pork chops
1/2 teaspoon salt
1/2 teaspoon pepper
1/2 teaspoon smoked paprika
1 tablespoon vegetable oil
---
Instructions
Orange Pecan Pesto
In a food processor, combine the pecans, parsley, garlic, orange zest and salt. Pulse about 20 times until the mixture is coarsely chopped. Add 2 tablespoons olive oil, and pulse 5 more times until just combined. You want the pesto to be chunky. Add more olive oil if necessary. Taste for salt and add more if necessary. Scrape the pesto into a small bowl and set aside.
Pork Chops
Preheat your oven to 425 degrees with the oven rack in the middle. Heat a cast iron skillet (or heavy bottom oven safe skillet) over medium high heat.
Pat the pork chops dry, season with salt, pepper and paprika. Rub the seasoning into the pork to evenly distribute it.
Add the vegetable oil to the cast iron skillet, and add the pork chops. You want to get a good crusty sear. They pork chops should sizzle as soon as you add them. Cook about 3-5 minutes on the first side. Flip when golden. Transfer the cast iron skillet to the oven to finish cooking. I like my pork chops cooked medium well. Cook the pork chops until they reach an internal temperature of 165 degrees. Depending on how thick your pork chops are, they'll cook in the oven for 10-15 minutes.
Remove the pork chops from the oven, and transfer to a plate to rest for 5 minutes. Serve warm, topped with a generous amount of the orange pecan pesto.
I love my meat thermometer, now I always have perfectly cooked meat. Highly recommend!

More Paleo Pork Recipes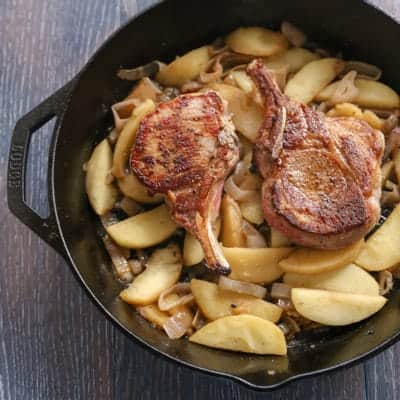 Pork Chops with Vanilla Apples and Shallots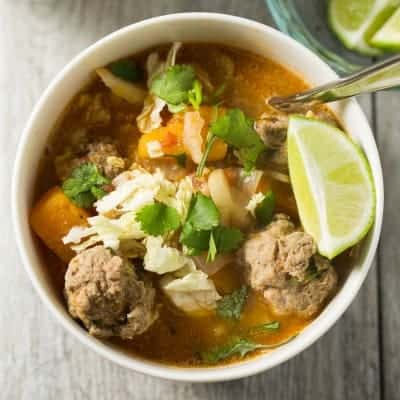 Winter Albondigas with Shredded Cabbage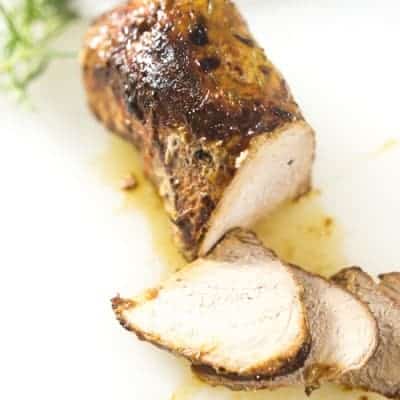 Rosemary Honey Mustard Pork Tenderloin
{This post contains affiliate links, thanks for the love!}