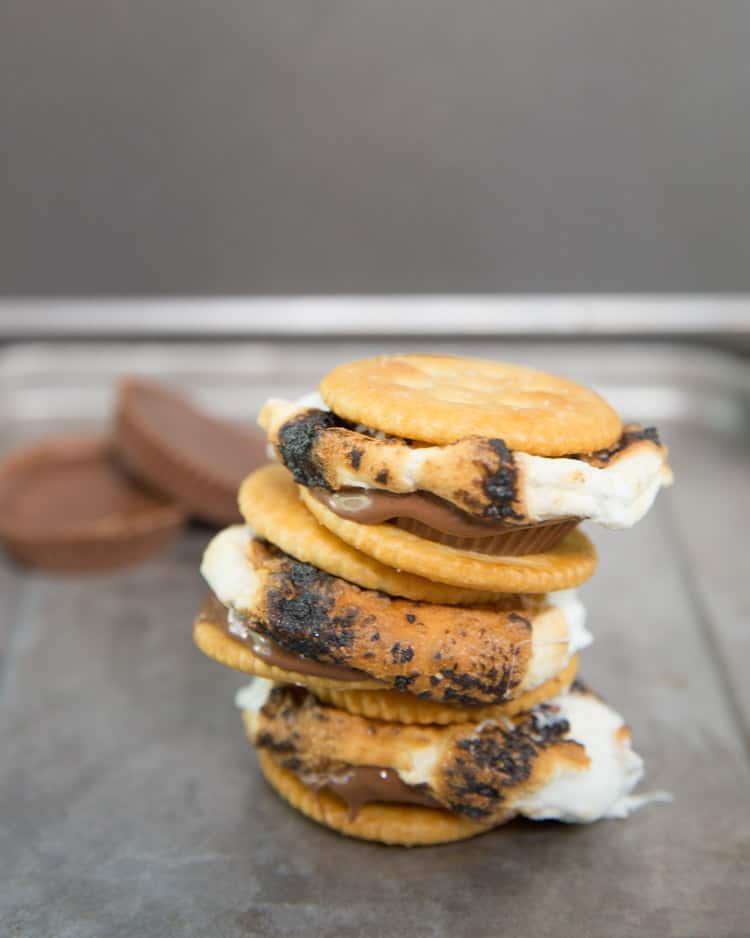 I don't mean to start a panic…but…we've been doing s'mores WRONG! All wrong. Because these Reese's s'mores on Ritz crackers are kiiiind of life changing. It's everything you love about regular s'mores, with the added bonus of peanut butter and salty, buttery Ritz crackers. I don't know if I'll ever be able to have a regular s'mores again.
You're gonna want some more of these s'mores.
See what I did there?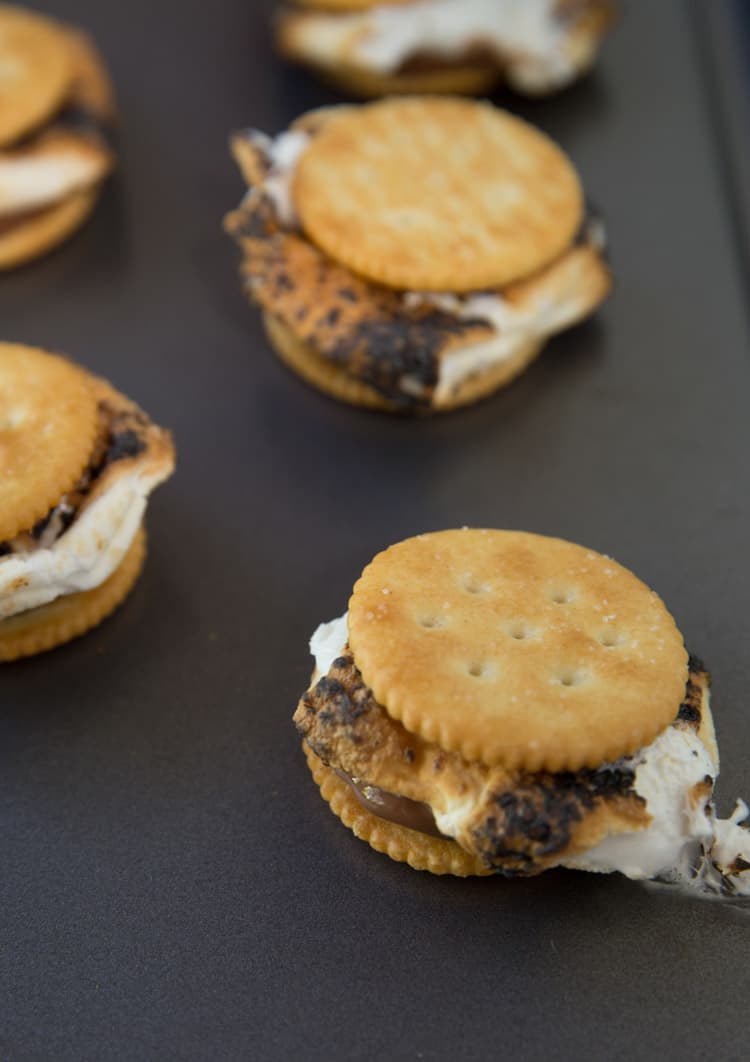 I'm a huge fan of salty and sweet combinations. Salted caramel, kettle corn, chocolate covered pretzels, all better with the addition of a little bit of salt that compliments the sweet and balances out the flavor. Here you get a little bit of salt from the Reese's peanut butter cups, and a little bit of salt from the Ritz crackers. It's amazing.
I don't mean to brag, but I'm an expert marshmallow roaster. I hold it near the hottest part of the fire, and slowly rotate it so the inside becomes perfectly melted and the outside gets nice and golden brown. I'm a tad OCD about it. If you're OCD like me, you're going to love that Reese's cups are the perfect size for the Ritz cracker. It's as if Reese's and Ritz got together and knew Reese's S'mores on Ritz crackers were going to be a huge hit, and wanted to make sure they're were equally proportioned.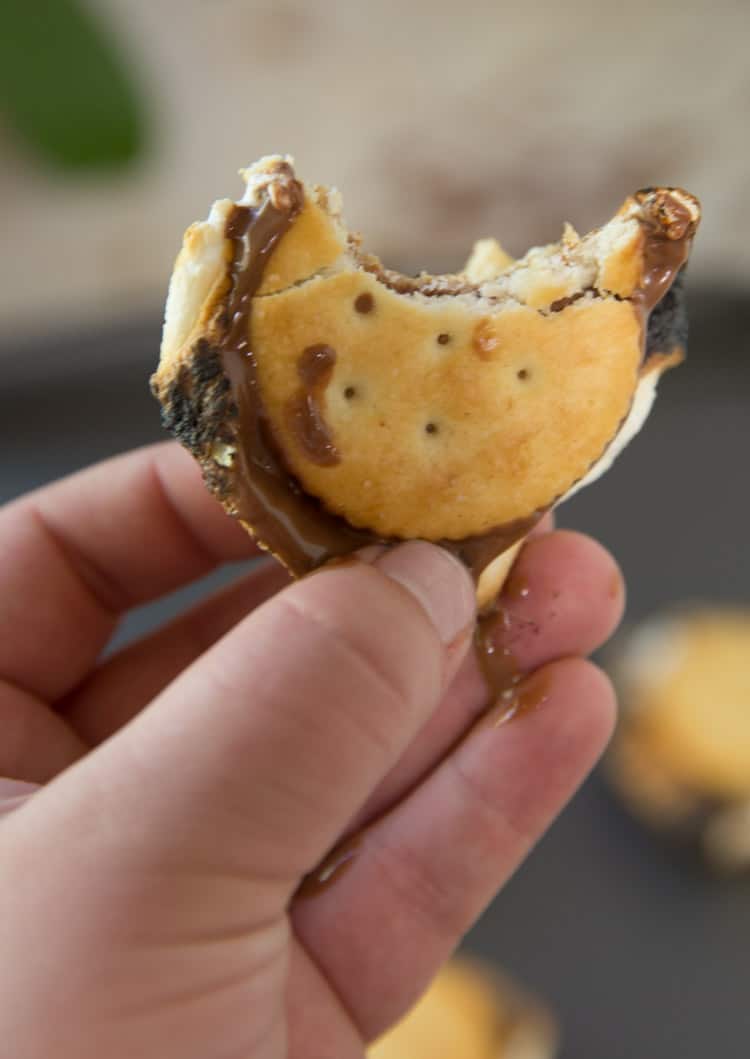 Gather round the campfire and make these Reese's s'mores all summer long.
Print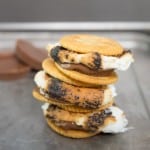 Reese's S'mores on Ritz Crackers
---
Ingredients
jumbo marshmallows
Ritz crackers
Reese's peanut butter cups
---
Instructions
Roast your marshmallow over flame until desired toastiness. Assemble the s'more by sandwiching 1 Reese's peanut butter cup and 1 toasted marshmallow between 2 Ritz crackers.
Never Miss a Recipe!
Get new posts delivered straight to your inbox! For free!