Vegan Crunchy Baked Eggplant Sandwich Melts
Comforting and melty vegan crunchy baked eggplant sandwich melts. Made with crunchy baked eggplant slices, topped with marinara sauce and melted "cheese".
Shawn is the smart one in the family. He is a walking encyclopedia.
I can ask him a question about anything, and he knows the answer. I've had him explain World War I to me so many times, and to be honest, even right now I'm not totally sure what started it? That's Shawn's role in the family, knowledge of world events.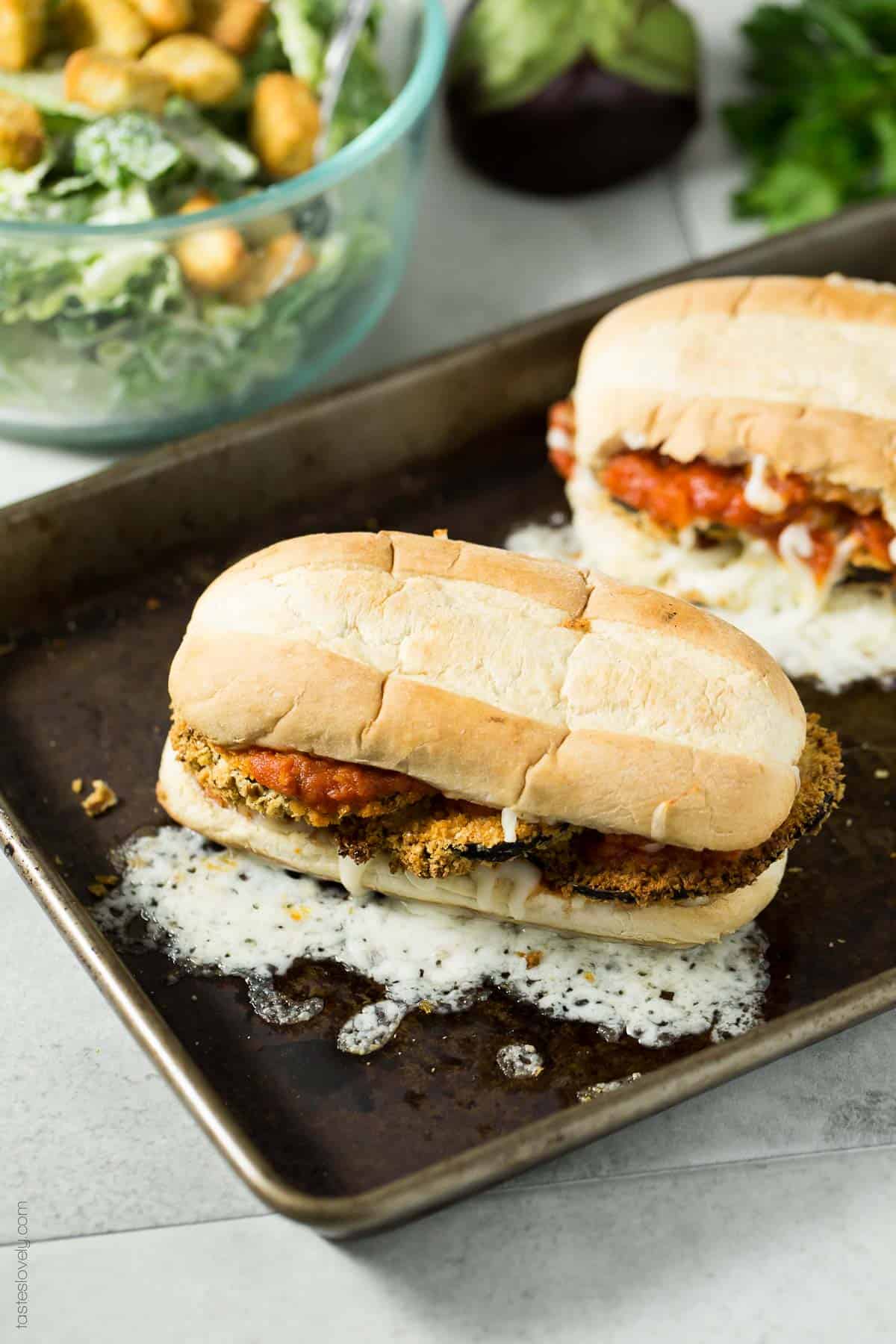 But on a very rare occasion, I feel like the smart one. Like when Shawn pronounces a word incorrectly.
The first time this happened was with the word minute, as in minute detail. He pronounced it as "min-it".
Me: "You mean 'my-newt' detail?"
Shawn: "Ohhhh, is that how you pronounce that word Nat? I thought it was the same as minute, as in time."
I felt so smart.
He did it again this weekend. We had just watched Straight Out Of Compton, and Shawn said, "That was such a good movie! I love movies about peoples lives. Like The Social Network. Who else would be a good person to make a biopic about?"
But he pronounced biopic as by-opic. I paused a long time, and stared at him smiling, relishing this moment.
Me: "How did you say that word?"
Shawn: "What word?"
Me: "The word that started with B."
Shawn, cautiously: "By-opic?"
Me: "It's BIO-pic! Hahaha!"
Shawn: "Oh, that makes way more sense. As in biography."
I have to document these moments, because they are very rare.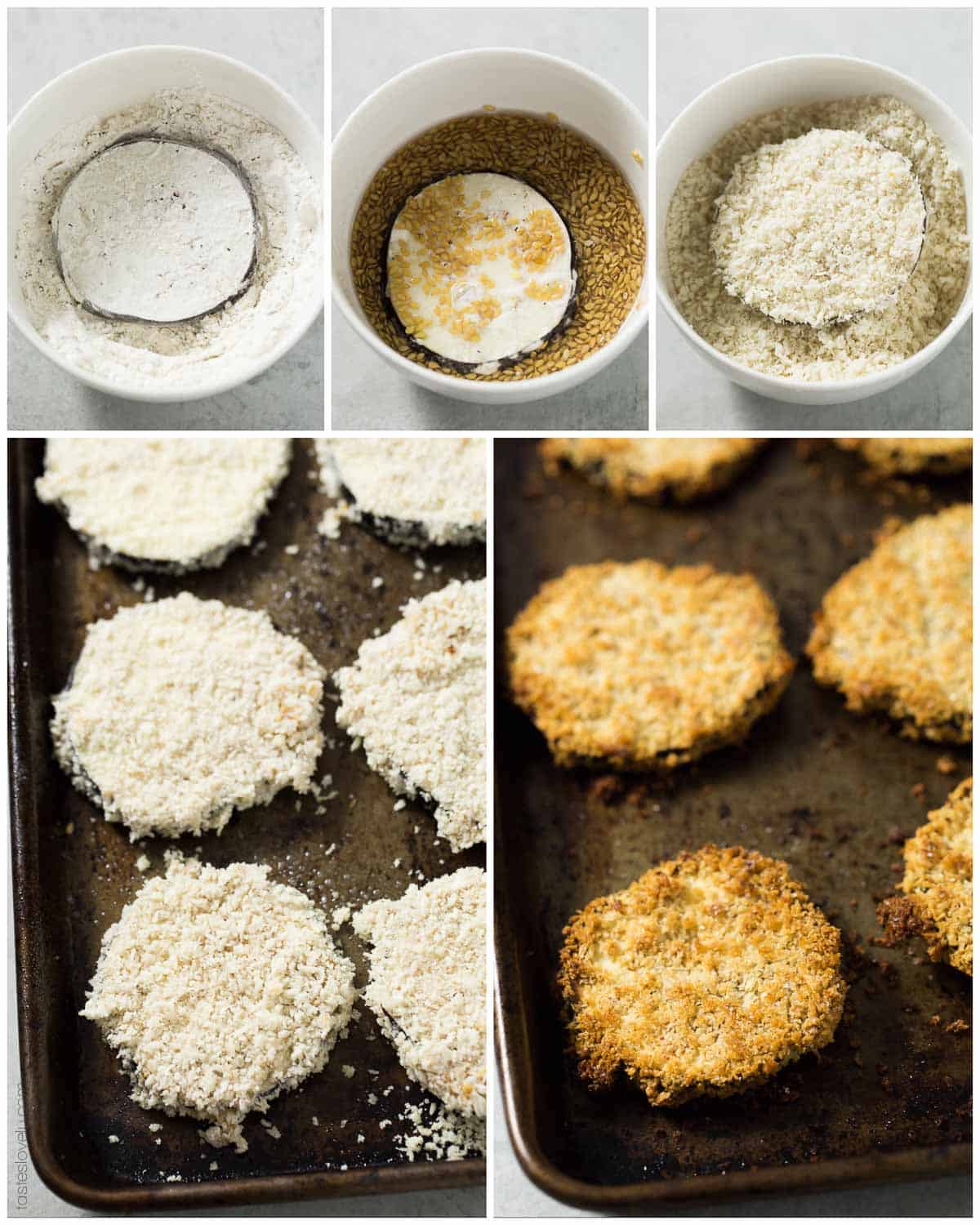 It's also rare that I find a way to use leftovers to make a great dinner the next day! But these vegan crunchy eggplant sandwich melts are proof that I can do it.
We love these crunchy baked eggplant bites as an appetizer, but I inevitably always make too many. The next day, I put them on a sandwich with some marinara sauce and vegan cheese, and it is the most delicious, melty, crunchy dinner that is ready in less than 15 minutes.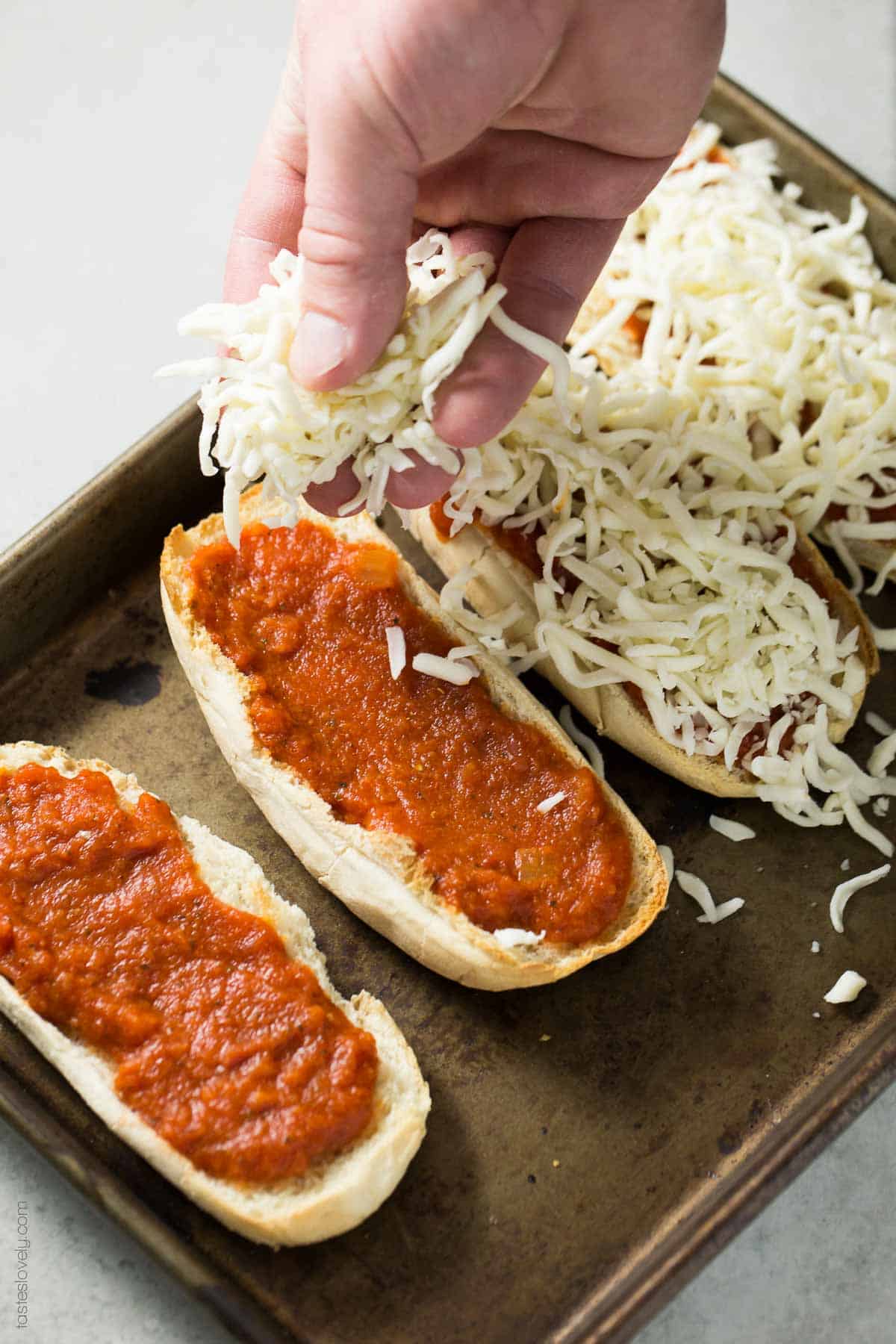 The crunchy baked eggplant bites are great cold on the sandwich if you want to skip a step, but I just throw them on their own baking sheet to warm up in the oven while the cheese melts on the rolls.
I used Daiya cheese, since it is dairy free. But you could definitely use regular mozzarella cheese instead.
I serve this with a salad and it's a wonderful, quick weeknight dinner.
Print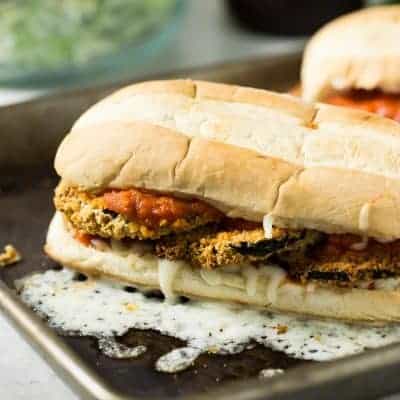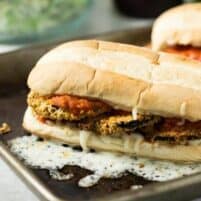 Vegan Crunchy Baked Eggplant Sandwich Melts
---
Author:

Total Time:

15 mins

Yield:

2

sandwiches

1

x
---
Instructions
Preheat oven to 375 degrees with the oven rack in the middle.
Open the sandwich rolls, and place them open side up on a baking sheet. Spread them with marinara sauce on both sides, then top the marinara sauce with shredded cheese.
On a separate baking sheet, add the cold crunchy baked eggplant bites.
Heat both items in the oven for 10 minutes, or until the cheese is melted and bubbling and the eggplant bites are warmed.
Top the sandwiches with eggplants bites and serve.
Prep Time:

5 mins

Cook Time:

10 mins

More Sandwich Recipes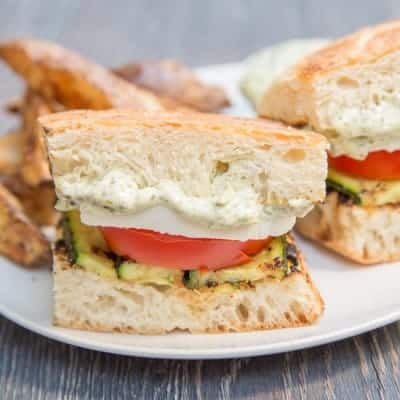 Grilled Zucchini Caprese Sandwich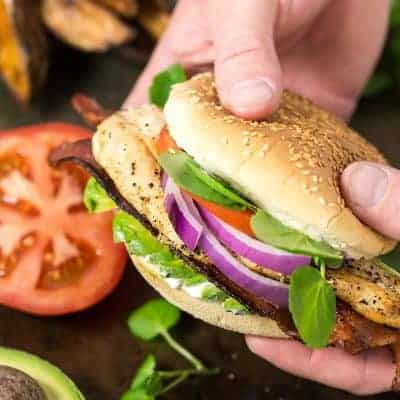 California Chicken Club Burger