Creamy Tomato Basil Soup with Parmesan
This creamy tomato basil soup with parmesan cheese recipe is the best tomato soup I have ever had. Directions for stove top cooking method or slow cooker cooking method. Easy to make since it's made with canned whole tomatoes, and only takes 10 minutes of active cooking.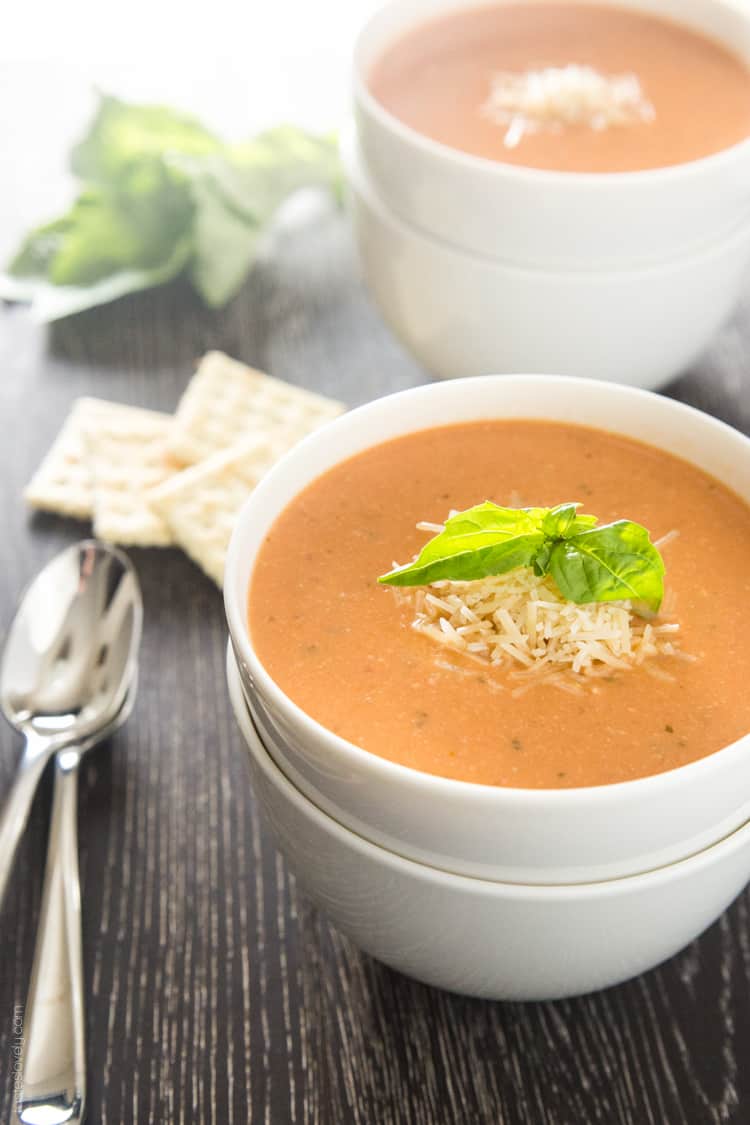 Me and cooking tomato soup did not get off to the best start. When I was a very little girl, my mom was sick and resting bed. I thought I would cook her a can of tomato soup to make her feel better. I opened the can and poured the contents into a pot to heat it up. I brought her the soup on a tray and said, "Surprise! I made you soup! Now you'll feel all better." She seemed so happy that her little lady was trying to take care of her.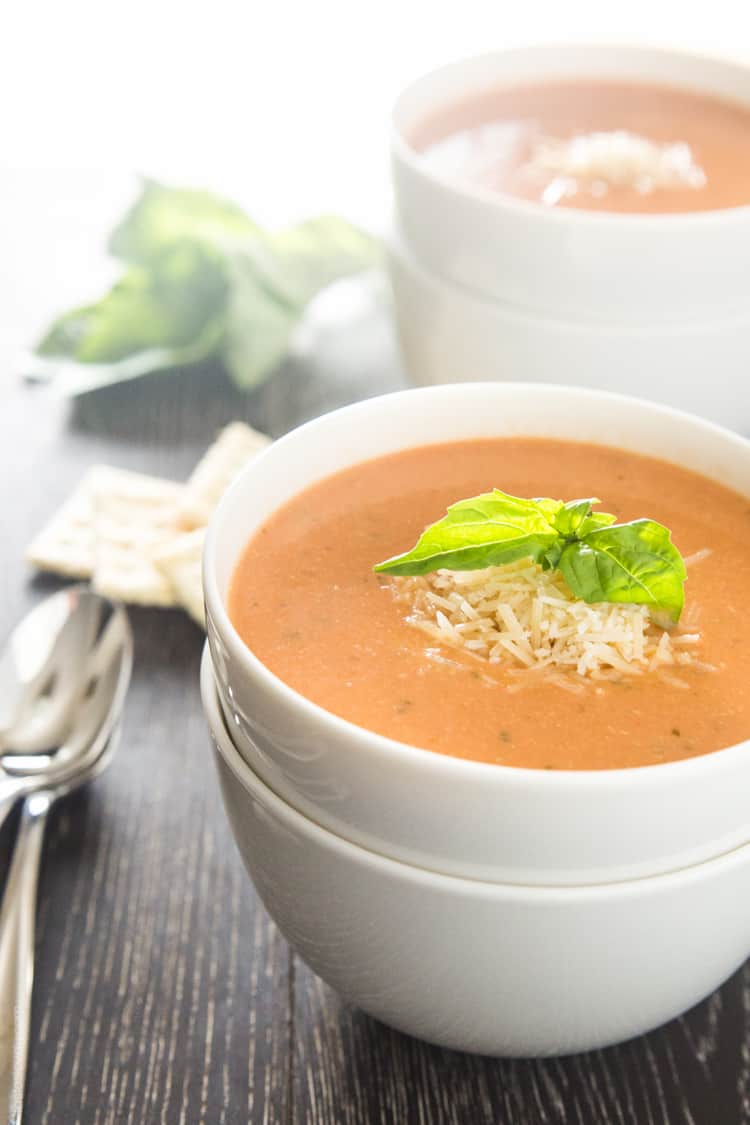 She took her first bite, then asked me, "How did you make this soup?"
"I just heated it up from a can! It was easy! Does it taste soooooo good?"
"It does Natalie, thank you. Was this the can of condensed tomato soup?"
"Sure was!"
She started laughing and laughing. Then winked at my dad and whispered, "This tastes like warm ketchup!"
Poor little me didn't realize that you had to add a can full of milk to condensed soup. I can't imagine how bad that soup must have tasted, probably like thinned out tomato paste. But my sweet mother ate the whole thing.
I have come a long way since then. Not only have a moved on from canned tomato soup, which even when cooked properly is still kind of blech. I now make tomato soup from scratch, and it is delicious. This creamy tomato basil soup with parmesan recipe comes from a chef who worked at a pub I waitressed at thru college. At nights he worked at the fancy steak house in town, but during the day he worked at this pub that was basically just burgers and fish and chips. Nothing gourmet. But he got to make the soup of the day every day, which was always my favorite thing on the menu. He made this delicious creamy tomato basil soup with parmesan that I would eat by the bowl full. To keep costs low he didn't put parmesan cheese in the soup, but when he served it to me, he would sprinkle a generous serving of parmesan cheese on top, then wink and tell me not to tell the owners. Working at restaurants is the best.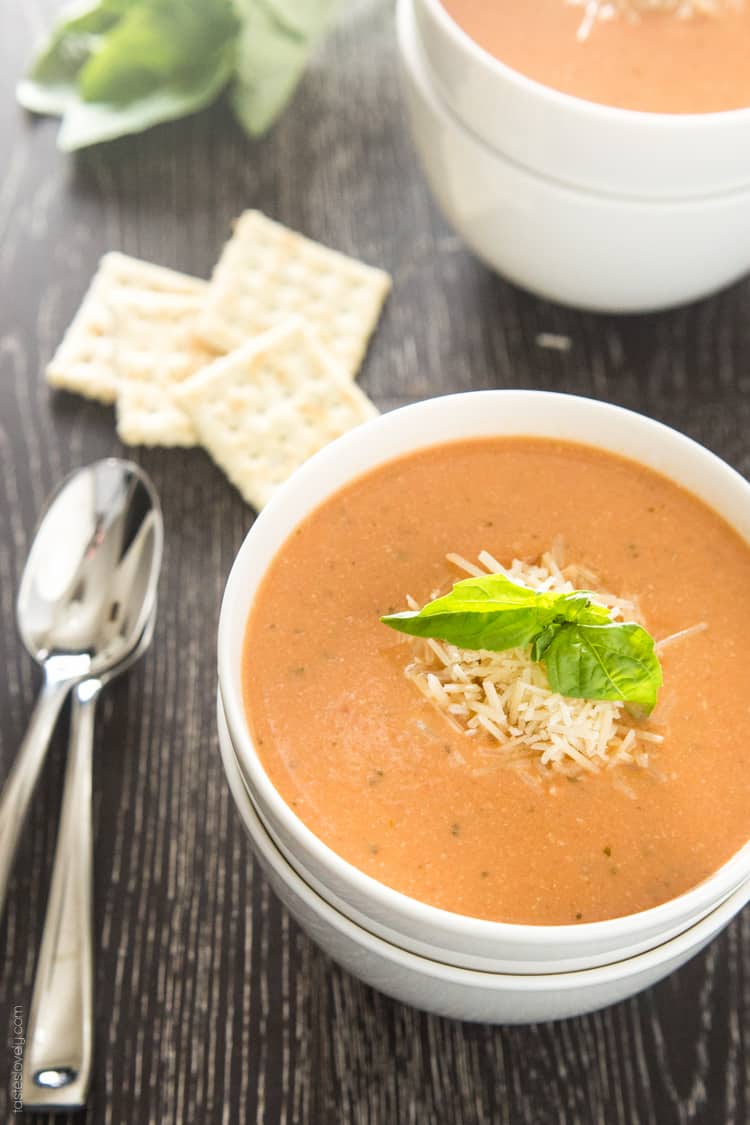 It was the best creamy tomato basil soup with parmesan I had ever had. Creamy, with savory tomato flavor and bright basil flecks throughout. The parmesan cheese brings it all together, giving it a salty and nutty element. I begged him to give me his recipe, which was tricky since he was used to making it by the gallons. He scaled it down for me, and I've been making it ever since. Except I use fresh basil instead of the dried basil he used at the restaurant. Fresh is best!
I was shocked at how easy it is. I only spend about 10 minutes standing over the stove tending to it, making it a great weeknight meal. It uses canned whole tomatoes, so you save a ton of time peeling the tomatoes. And your house smells heavenly as it is cooking away. This makes enough soup for about 6 people. Even though there are just 2 of us, I like having left overs that we can eat for lunch throughout the week. It also freezes beautifully. See notes in recipe for freezing instructions.
Print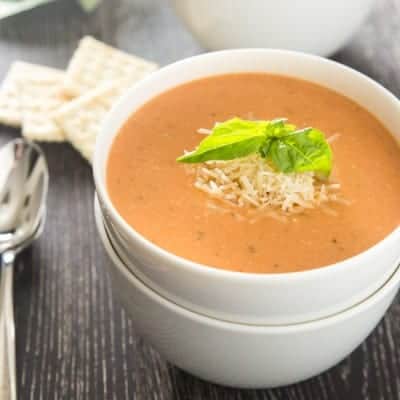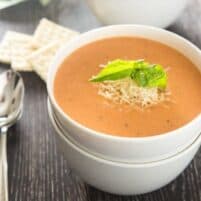 Creamy Tomato Basil Soup with Parmesan
---
Author:

Prep Time:

5 mins

Cook Time:

35 mins

Total Time:

40 mins

Yield:

6

people

1

x
4 tablespoons

butter

1

medium onion, chopped

1

clove of garlic, grated or finely minced

1/4 cup

all purpose flour

32 ounces

(

4 cups

) chicken stock
(2) 28 ounce cans whole tomatoes in juice

10

basil leaves (about

1/4 cup

), chopped

1 cup

heavy cream

8 ounces

(about

2 cups

) grated parmesan cheese
salt and pepper
---
Notes
-If you're planing to freeze the soup, after blending it with a blender, scoop out the amount of soup you want to freeze BEFORE adding the cheese and heavy cream. Will keep frozen in an airtight container for 6 months.
-This is the immersion blender that I use and LOVE! So easy for soups that need to be blended. (affiliate link)
I love soups! Here are some more of my favorite soup recipes: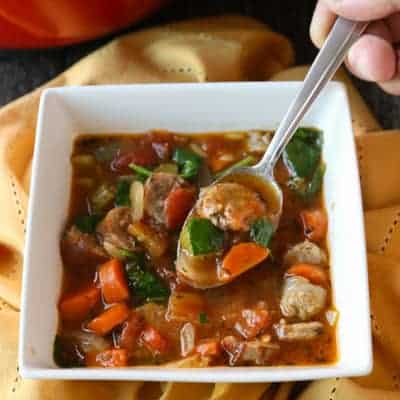 Italian Sausage and Vegetable Soup (my husbands favorite!)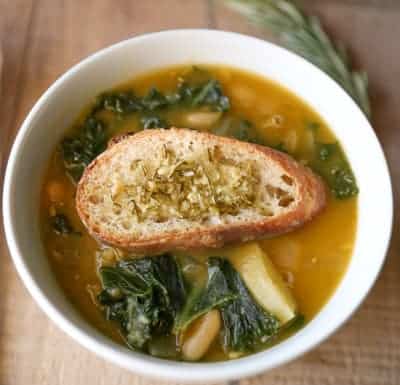 Vegan Potato, White Bean & Kale Soup (One of my most popular recipes!)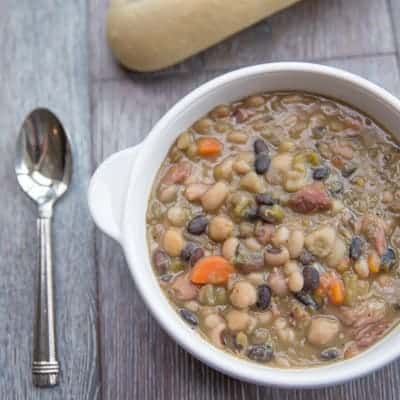 Mixed Bean and Ham Hock Soup (Amazing slow cooker recipe!)
If you liked my creamy tomato basil soup with parmesan, you'll also love:
Creamy Pesto Tomato Soup by Sarah and Whole and Heavenly Oven
Tomato Parmesan Soup by Gayle at Pumpkin 'n Spice
Fire Roasted Tomato Soup by Karen at The Food Charlatan
Never Miss a Recipe!
Get new posts delivered straight to your inbox! For free!