Crispy Oven Baked Onion Rings
Crispy oven baked onion rings. So easy and delicious! They're extra crunchy thanks to the panko bread crumbs. 
Don't you get so excited when you learn that something you use all the time has a purpose you didn't know about?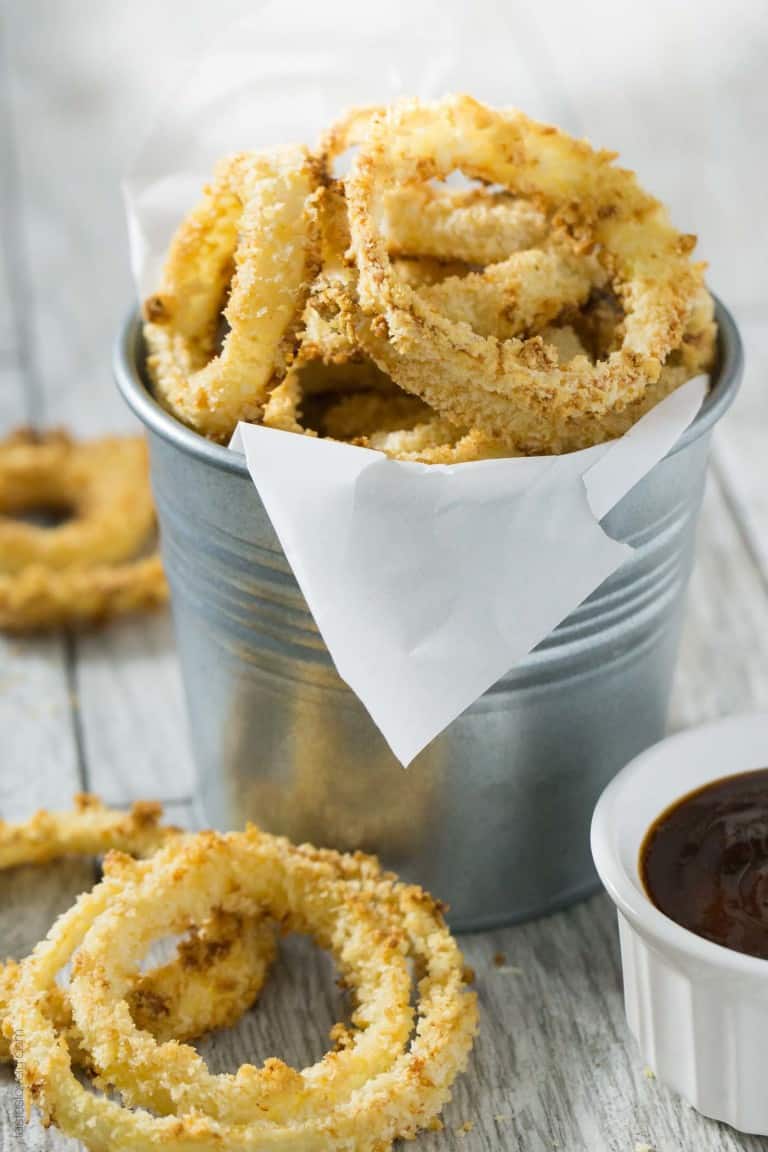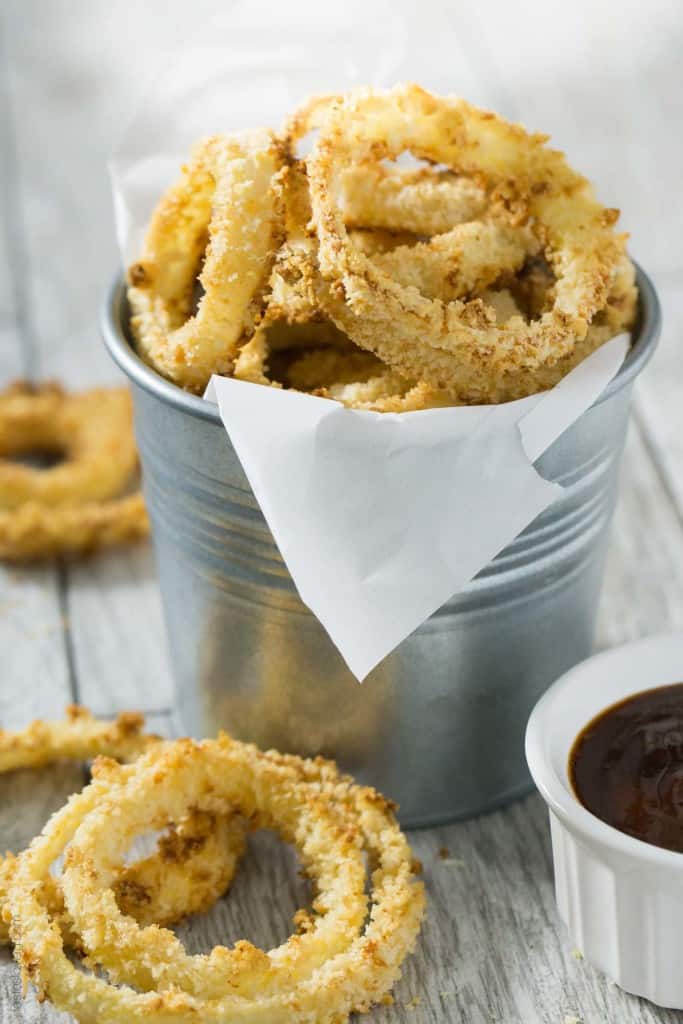 For instance, did you know that in your car where it shows how much gas you have, there is a little arrow next to that gas pump icon? And that arrow is pointing to the side of your car where you pump the gas?
That blew my mind.
Or that the headphones for your iPhone do a ton of cool things besides just "pause"? If you double tap really quick, it skips the song. And if you hold it down for a few seconds, Siri comes on.
That made my day.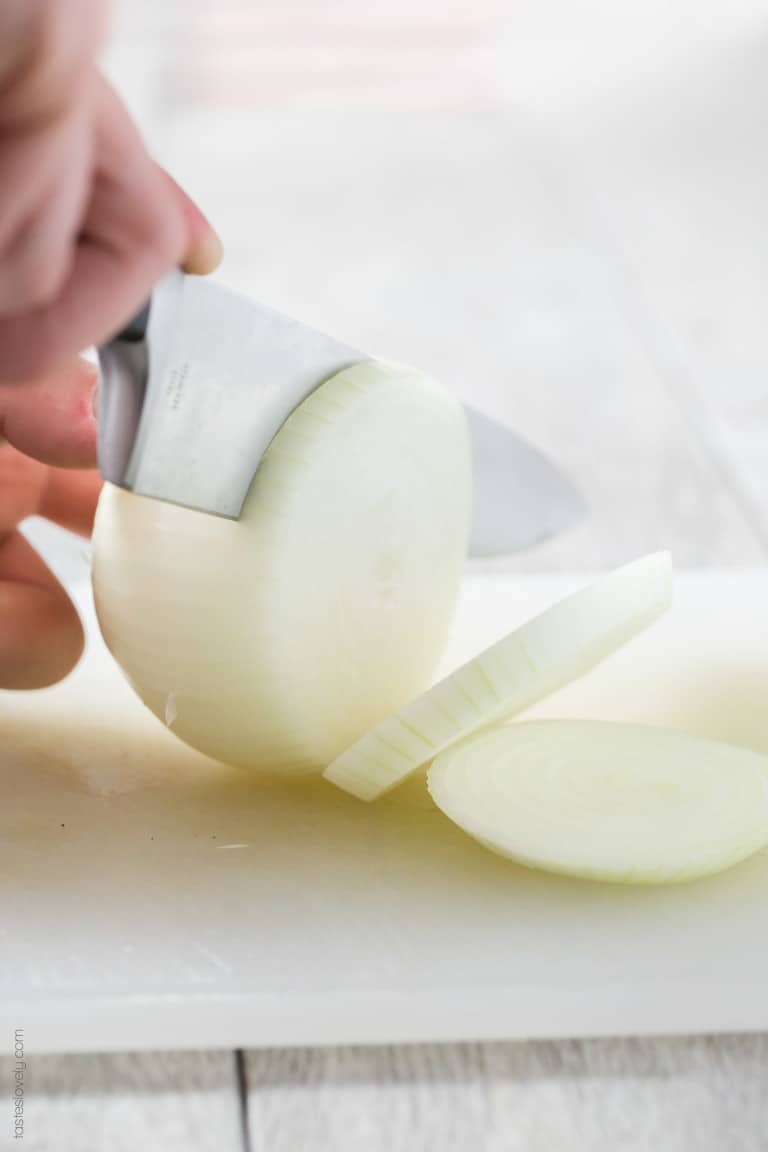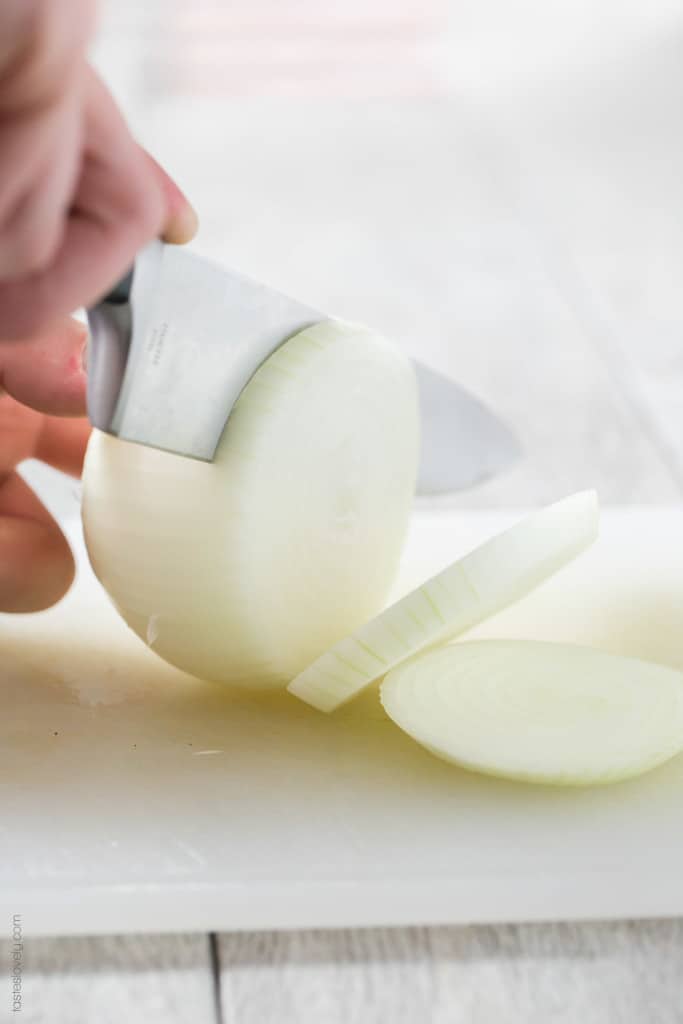 The newest one I just discovered today was about my stroller. I'm tallish, 5 foot 8. And my stroller handle is just low enough that I barely have to hunch over when pushing it. I didn't really notice it until I did a ton of errands in one day, and my bad posture was bothering my back.
Well today, I was walking around Trader Joe's, wishing that my stroller handles could raise up just a little bit more. I was staring at the handle, and like magic I noticed that if I pushed the buttons on the side that let me collapse the handles when I put it away, also moves the handles up past 90 degrees if I keep lifting. I had always just stopped when it "clicked" at 90 degrees. But it can go up 2 more clicks if you need it to be taller.
I FREAKED OUT!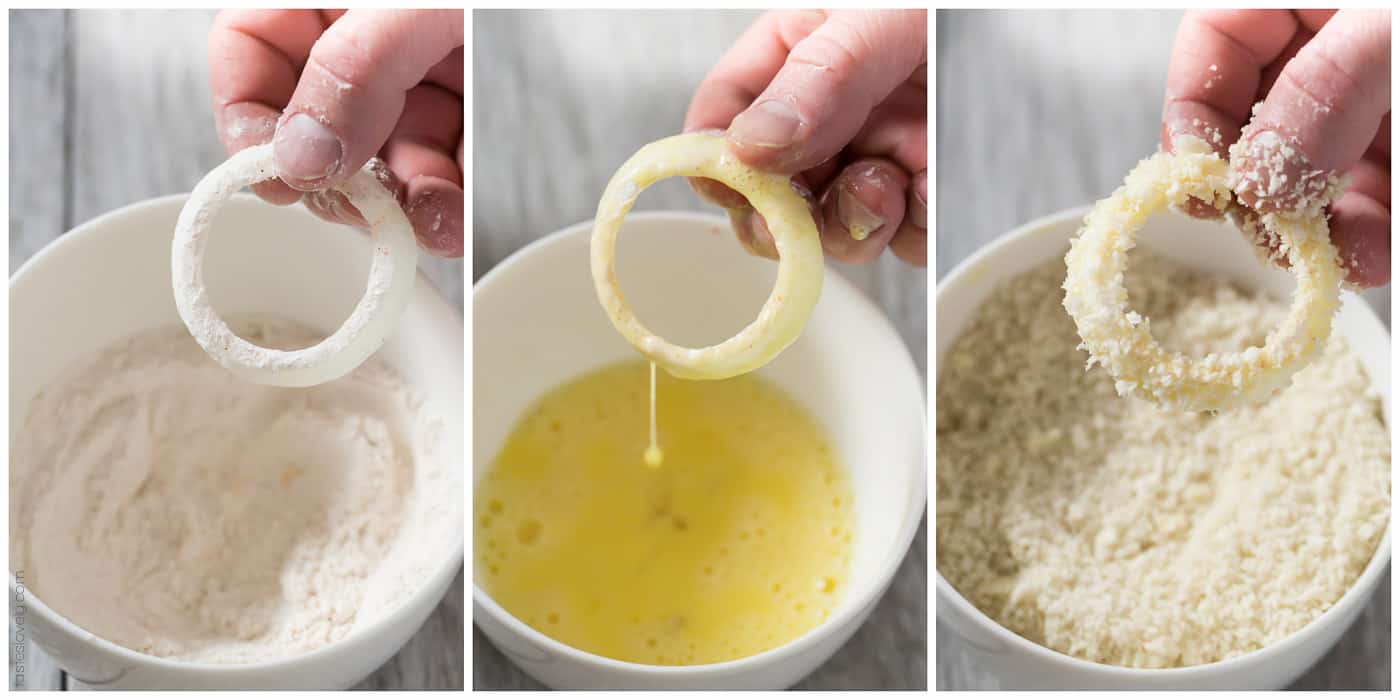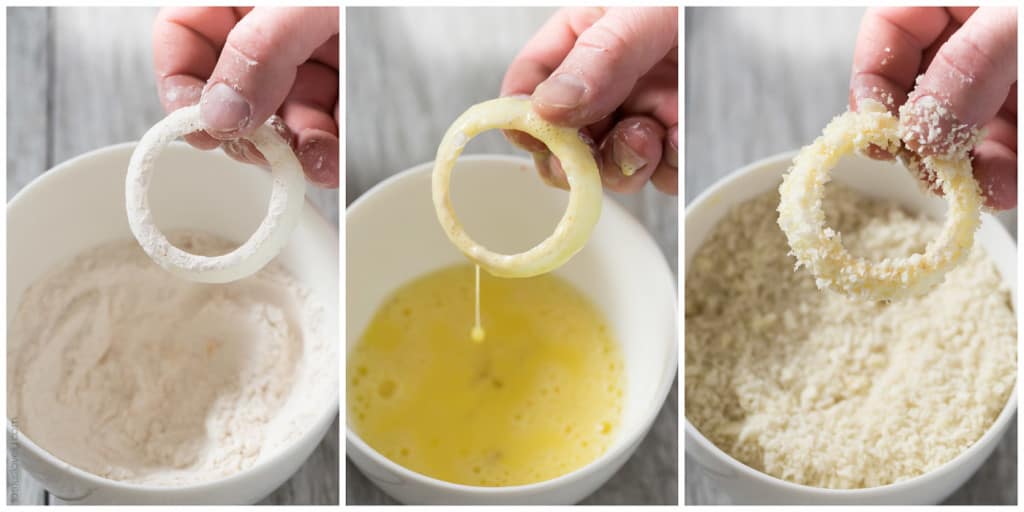 I've been walking around like a hunchback for no reason. This whole time it was right there! I couldn't wait to show Shawn when he got home. His response?
"Yea, I already knew it did that Nat. Cool, right?"
Ummm, thanks for telling me!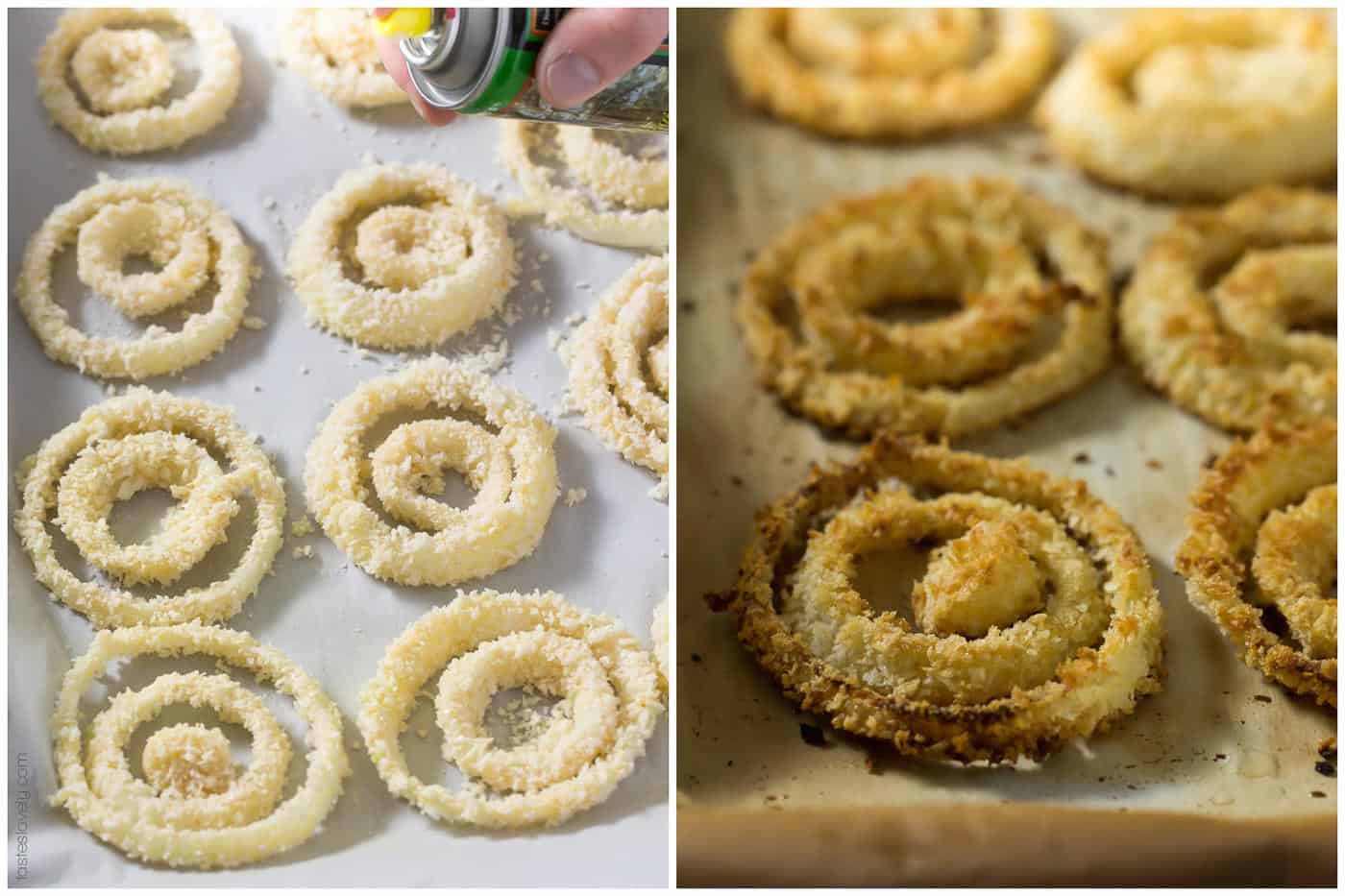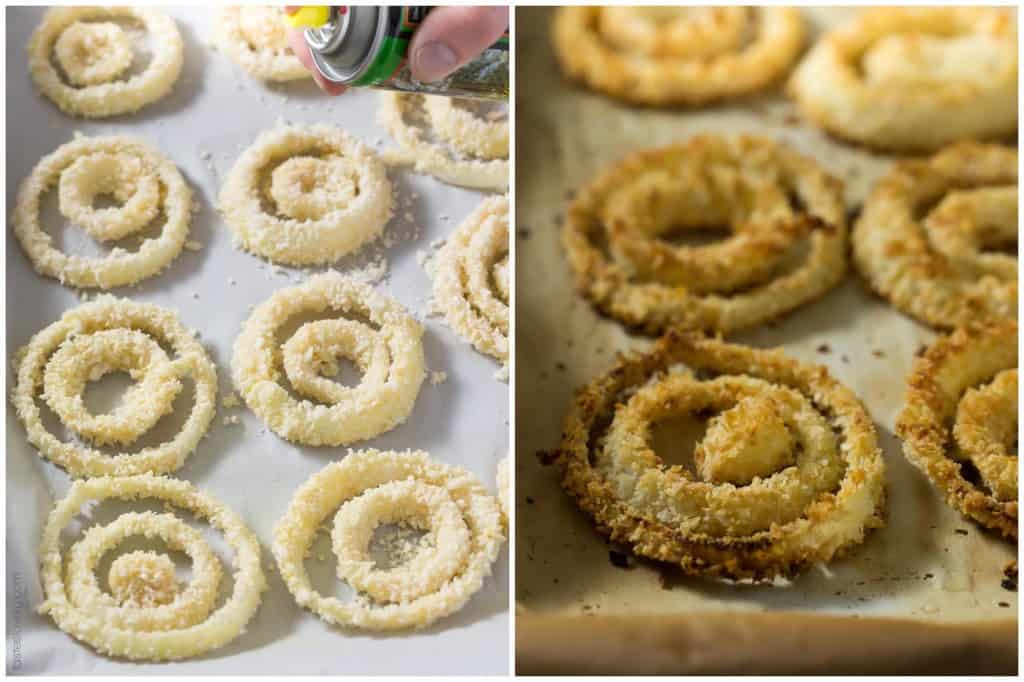 My handy stroller hack didn't impress him, but these crispy oven baked onion rings sure did! You would never guess they weren't fried. These onions rings are crispy on the outside, and still tender and soft onions on the inside. They taste just as good as fried onion rings, but much healthier and way less clean up in the kitchen.
I'm already a fan of oven baked over fried, like my crispy oven baked potato wedges. But now those have some stiff competition, because these onion rings are really hitting the spot.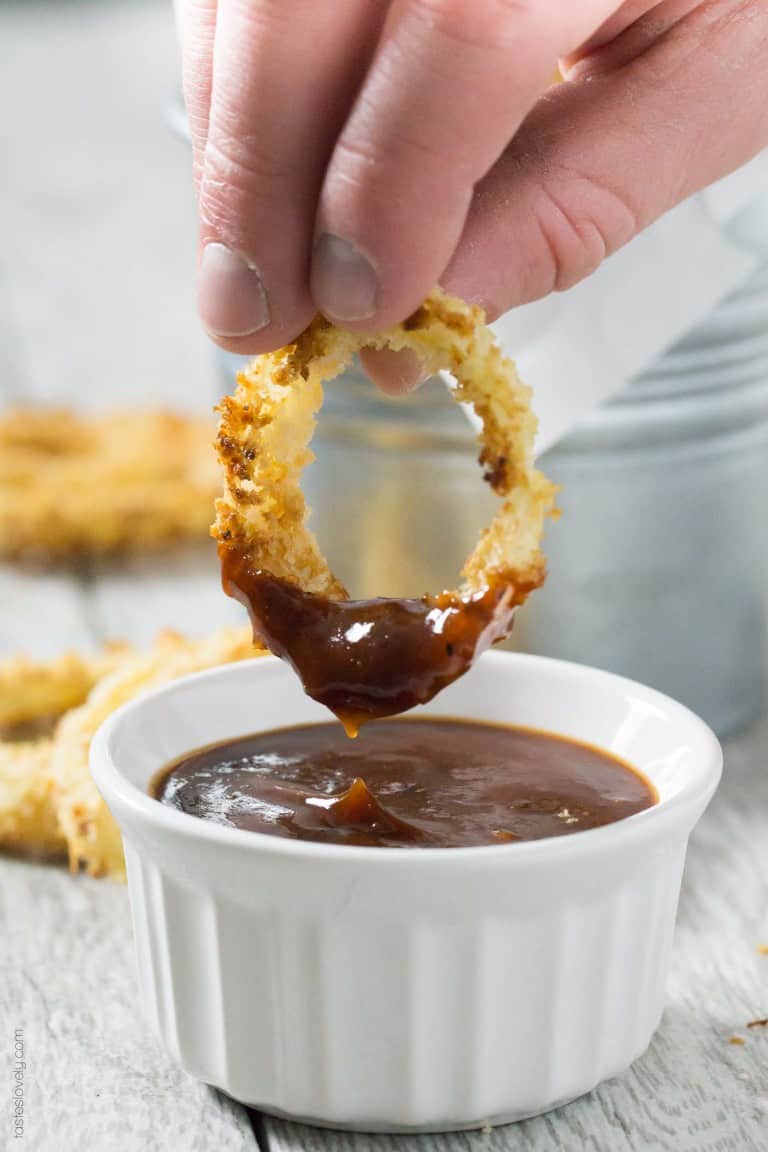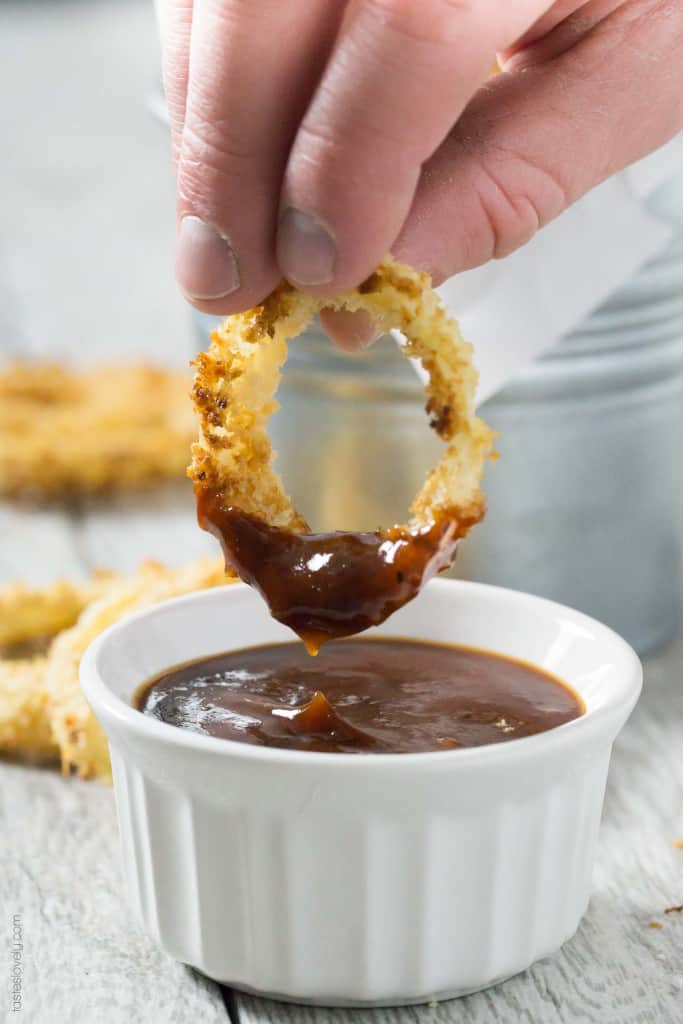 These crispy oven baked onion rings get their extra crunchy exterior from panko bread crumbs. They also get lots of flavor from the flour dredge. I add in a little smoked paprika, and it gives the onion ring a tasty smoky/sweet flavor. I love it.
You just spray them with some olive oil cooking spray, and bake them in the oven. No need to even flip them! While it does take a some time to dredge them all, about 20 minutes, after that you're all done because the oven does all the work. No need to stand over a hot frying pot and stink up your house.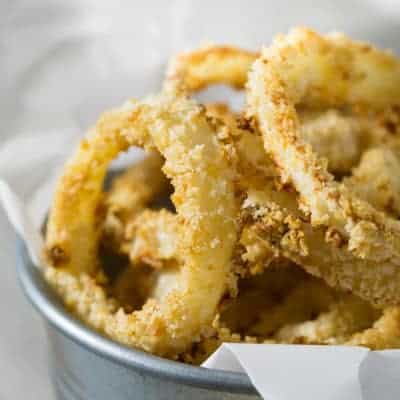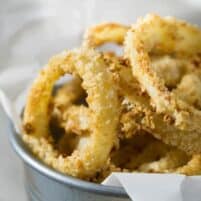 Crispy Oven Baked Onion Rings
These crispy oven baked onion rings are so easy and delicious! They're extra crunchy thanks to the panko bread crumbs. 
Ingredients
1

large sweet yellow onion

,

outer skin removed, and sliced into 1/2" thick rounds

1/2

cup

all purpose flour

1

teaspoon

salt

1/4

teaspoon

smoked paprika

3

eggs + 3 tablespoons water

,

beaten

2-1/2

cups

panko bread crumbs

olive oil cooking spray

more salt for sprinkling on top
Instructions
Preheat oven to 450 degrees with the racks in the upper and lower thirds. Line 2 baking sheets with parchment paper.

Set up your dredging station in 3 medium size bowls. 1st bowl for the flour, salt and smoked paprika, whisked together. 2nd bowl for the eggs and water. 3rd bowl for the panko bread crumbs.

Take one onion slice. Dredge it in flour, shake off excess. Then dip in the egg wash so it is completely coated. Then dip it in the panko bread crumbs so it is covered. Place the onion ring on the parchment lined baking sheet. Repeat with the rest of the onion rings. You can nestle the smaller rings inside the larger rings to save on space.

Spray the top of the onions rings generously with olive oil cooking spray. Bake for 15-20 minutes, until the onion rings are golden brown. Swap the pans half way through baking. You don't need to flip the onion rings.

When done baking, sprinkle with desired amount of salt. Serve warm.
Calories:
264
,
Total Carbs:
35.4
g
,
Protein:
10.4
g
,
Fat:
8.7
g
,
Fiber:
2.4
g
,
Net Carbs:
33
g
Did you make this recipe?
Please Leave a comment and give this recipe a rating!

More Side Dishes
Crispy Oven Baked Potato Wedges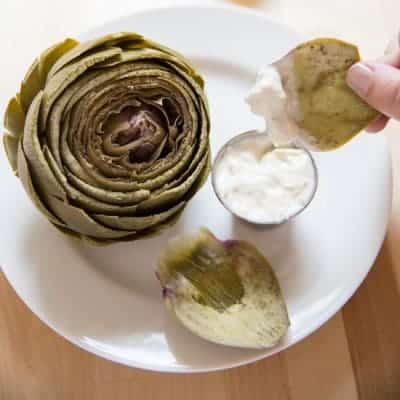 Steamed Artichokes with Lemon Garlic Aioli