Healthy Zucchini Bread
A delicious, healthy zucchini bread recipe that is made with half the amount of sugar, half whole wheat flour, greek yogurt and coconut oil. A healthier zucchini bread you can enjoy without the guilt!
I just finished reading the best book! Have you read Ready Player One? I'm a little late to the game on this one, but it might be my favorite book I've read all year. And this summer, I am reading a lot of books.
I spent the entire weekend lounging around reading it. Could not put it down! It's set in the future, and this billionaire who dies leaves his entire fortune to whoever can solve this gigantic mystery puzzle. If you solve it first, you win all of his money.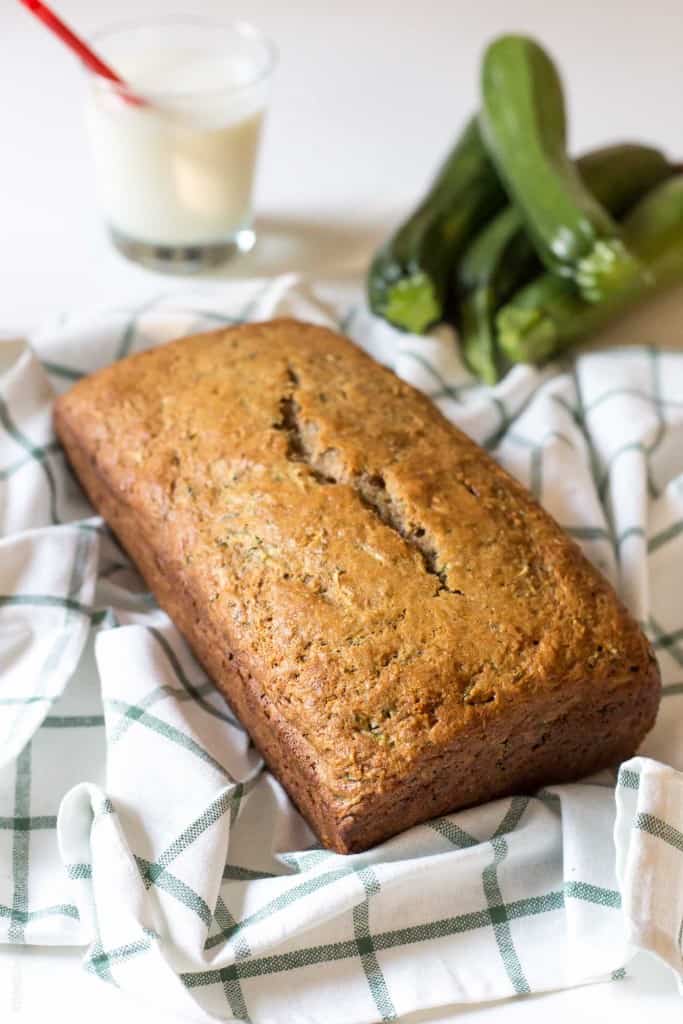 I finished the book last night, but then I couldn't go to bed because I started fantasizing about what I would do if I won a billion dollars. Can you even imagine? I'd be as rich as Oprah!
I decided the first thing I would do would be to buy a brand new Tesla. Because I must have a Tesla. Never having to buy gas again? Yes please. And I'm sure there's a long wait to get one, so I should get that done first. And we'll get a Shawn a new 4Runner, because his 1997 is getting…old. And that's putting it nicely.
Then I would pay off our house, my parent's house and sister's house, and take us all to Hawaii on the best vacation ever.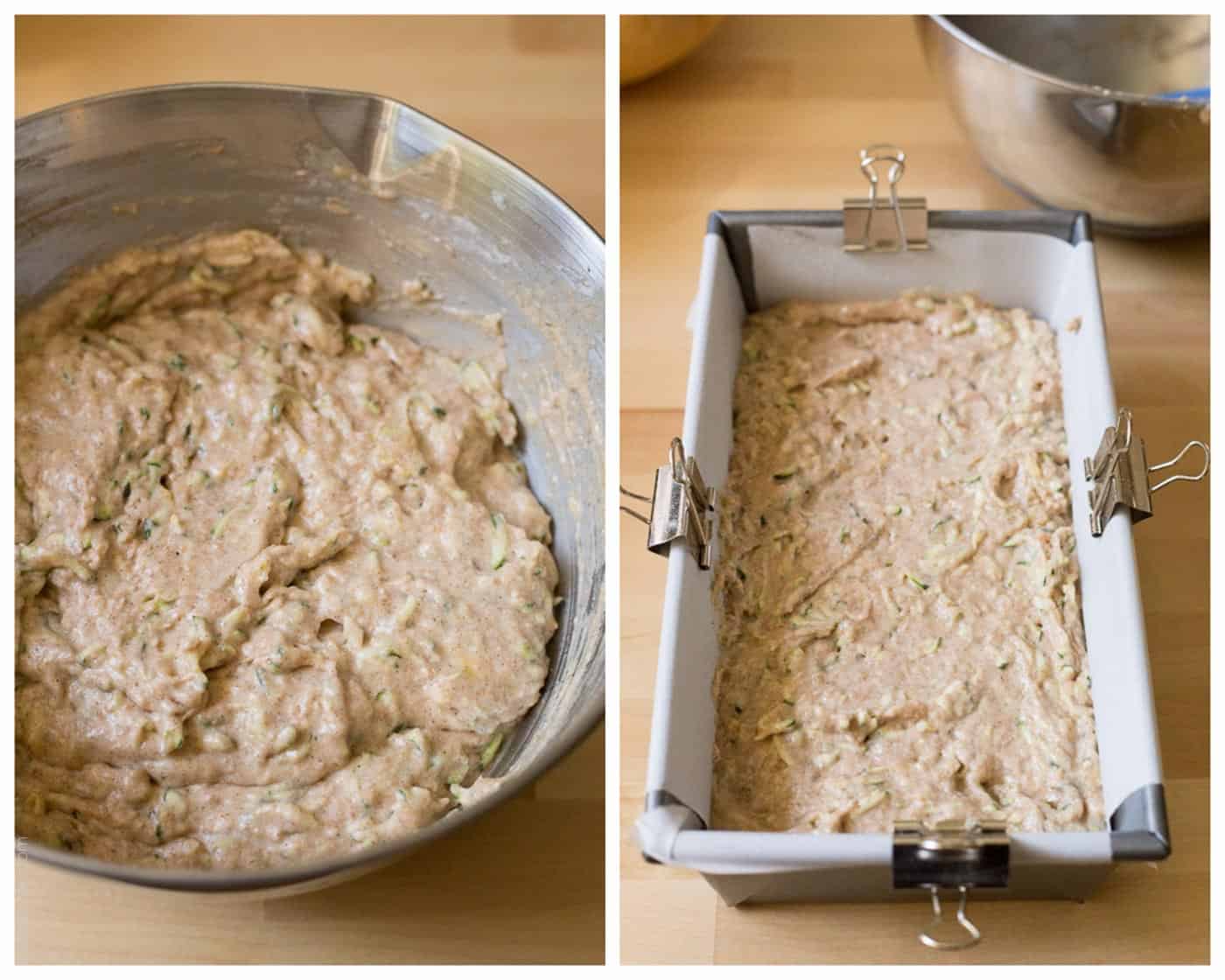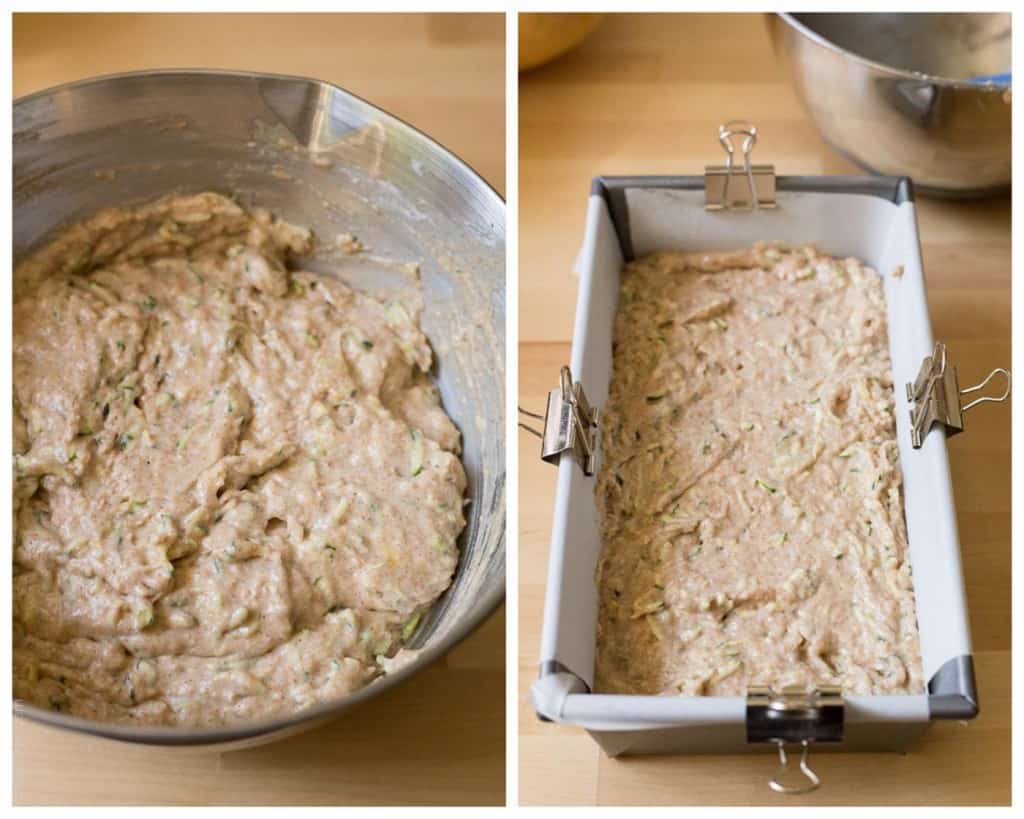 After that, I got stumped. I wouldn't really want to move, because I love our little ranch house so much. Maybe fix it up some. But I can't imagine buying a huge mansion. I like living small.
And I'd still want to do our wedding videography business. Just about 10 weddings a year. I can't imagine spending the rest of our lives just "hanging out". We would need a little something to make us feel like we have a purpose. And of course I would want to keep sharing recipes here.
It made me realize that I am basically living my dream life. Just without the Tesla. Haha!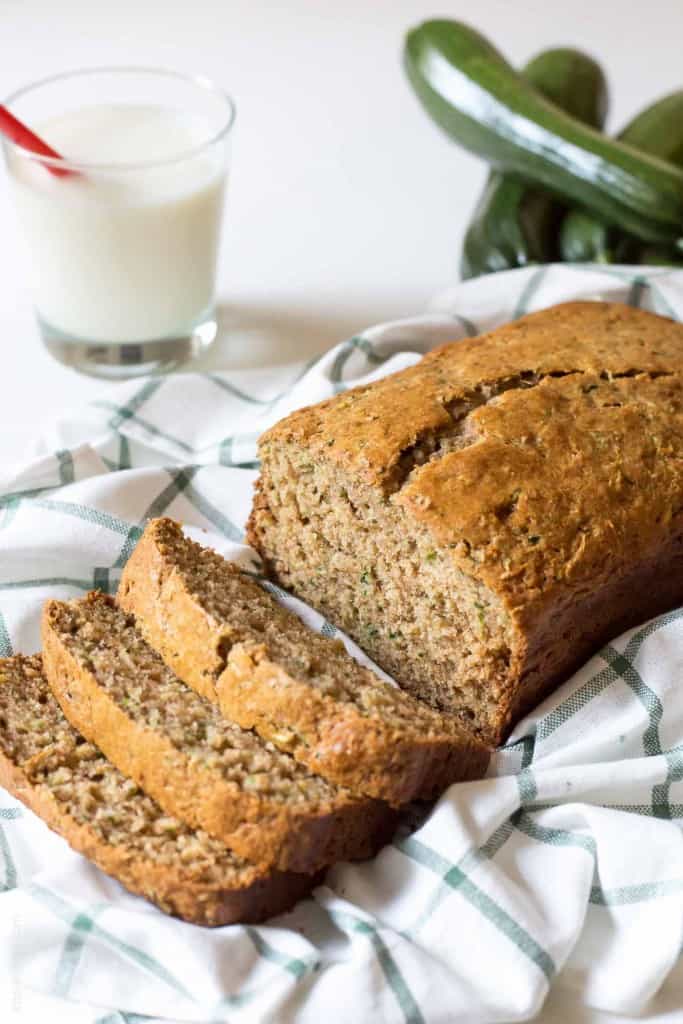 While I  don't have a billion dollars, I do have a billion zucchini's. We planted 3 zucchini plants and 2 yellow squash plants in our garden. And now I have more zucchini than I know what to do with. It's the best problem ever!
One of my favorite ways to make zucchini is to shred it and bake zucchini bread. My previous go to zucchini bread recipe was from America's Test Kitchen. Their recipes always turn out perfect, every time. They also taught me the great tip of squeezing all the juice out of the shredded zucchini in a dish towel so the bread doesn't get too dense and soggy.
But that recipe used 1-1/2 cups sugar, 6 tablespoons butter, and all white flour. I would feel guilty eating it, because it was essentially just cake with zucchini in it. And sadly, I knew all that zucchini didn't cancel out all that sugar.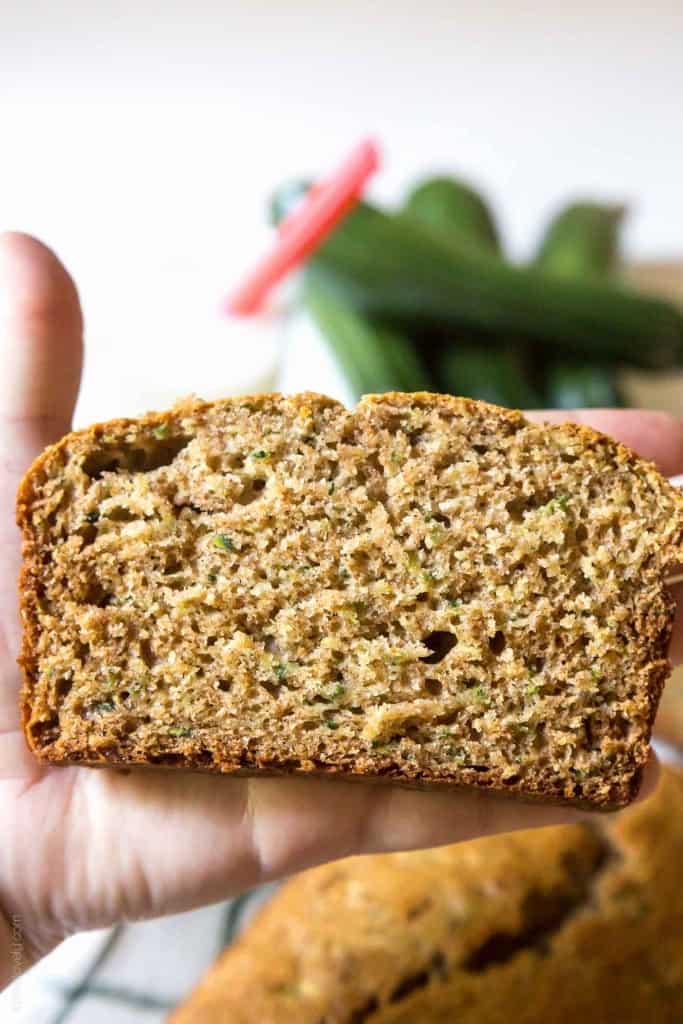 I started tweaking the recipe to make it even healthier. I cut down on the sugar a ton. Now, there is only 1/2 cup white sugar, and 1/4 honey. Much better. And it still tastes sweet and delicious. Compared to 1-1/2 cups sugar, this was a much healthier amount.
When I tried using all whole wheat flour, it was too dense and thick and just didn't taste right. Then, I experimented with half white flour, half whole wheat flour. I liked it even more than when it was made with all white flour. The whole wheat flour gives it a nuttier and fuller bodied flavor.
I'm making a loaf of this healthy zucchini bread once a week, and Shawn and have toast a slice of it for dessert. But now that I've made it so much healthier, I really shouldn't even call it dessert. More like "healthy after dinner treat."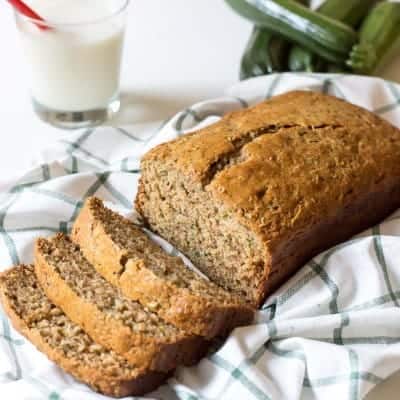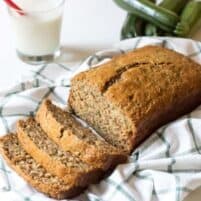 Healthy Zucchini Bread
This is a delicious, healthy zucchini bread recipe that is made with half the amount of sugar, half whole wheat flour, greek yogurt and coconut oil. It's a healthier zucchini bread you can enjoy without the guilt!
Ingredients
1

cup

white

,

unbleached all purpose flour

1

cup

whole wheat flour

1

teaspoon

baking soda

1

teaspoon

baking powder

1-1/2

teaspoon

cinnamon

1/2

teaspoon

salt

2

medium zucchini

,

about 1 pound, will be about 2 cups once shredded

1/2

cup

white granulated sugar

1/4

cup

honey

1/2

cup

plain

,

non fat greek yogurt

2

large eggs

6

tablespoons

coconut oil

,

melted and cooled
Instructions
Preheat oven to 325 degrees, with the oven rack in the middle position. Line 9 x 5 inch loaf pan with 2 sheets parchment paper, 1 running the length and 1 running the width, both cut to fit. This will make it extremely easy to lift the zucchini bread out of the pan. I use binder clips to clamp down the parchment paper so it stays in place.

In a large mixing bowl, combine the flours, baking soda, baking powder, cinnamon and salt. Whisk to combine.

Shred the zucchini using the coarse holes on a box grater, both peel and flesh. Place the shredded zucchini in a clean dish towel (or strong paper towels), and squeeze out any extra moisture. Set aside.

In a medium mixing bowl, combine the shredded zucchini, white sugar, honey, greek yogurt, eggs, and coconut oil. Stir to combine.

Transfer the shredded zucchini and wet ingredients into the flour mixture. Fold until combined.

Transfer the batter to the parchment lined loaf pan. Bake for 60-70 minutes, or until a wooden inserted in the center comes out with a few crumbs attached. Cool in the pan for 10 minutes, then lift it out of the pan using the parchment paper and cool on a wire rack for another 10 minutes. Slice and serve.

Wrap bread in plastic wrap and store at room temperature for 3 days.
Calories:
159
,
Total Carbs:
22.9
g
,
Protein:
3.5
g
,
Fat:
6.4
g
,
Fiber:
1.1
g
,
Net Carbs:
22
g
Did you make this recipe?
Please Leave a comment and give this recipe a rating!
adapted from America's Test Kitchen

More Sweet Breads and Muffins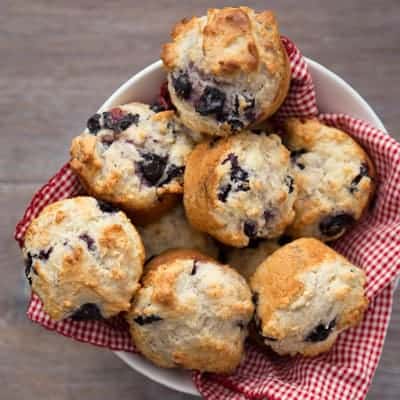 Moist Blueberry Muffins with Greek Yogurt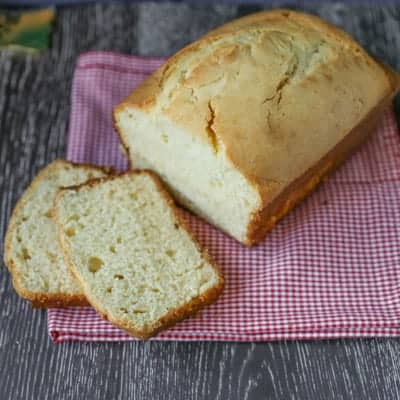 This post contains affiliate links. Thanks for the love!