Nutty Coconut Oil Cluster Granola
Healthier coconut oil cluster granola recipe that is packed with nuts. No refined sugar since this granola is sweetened with just honey. Plus, I share the secret to getting large clusters!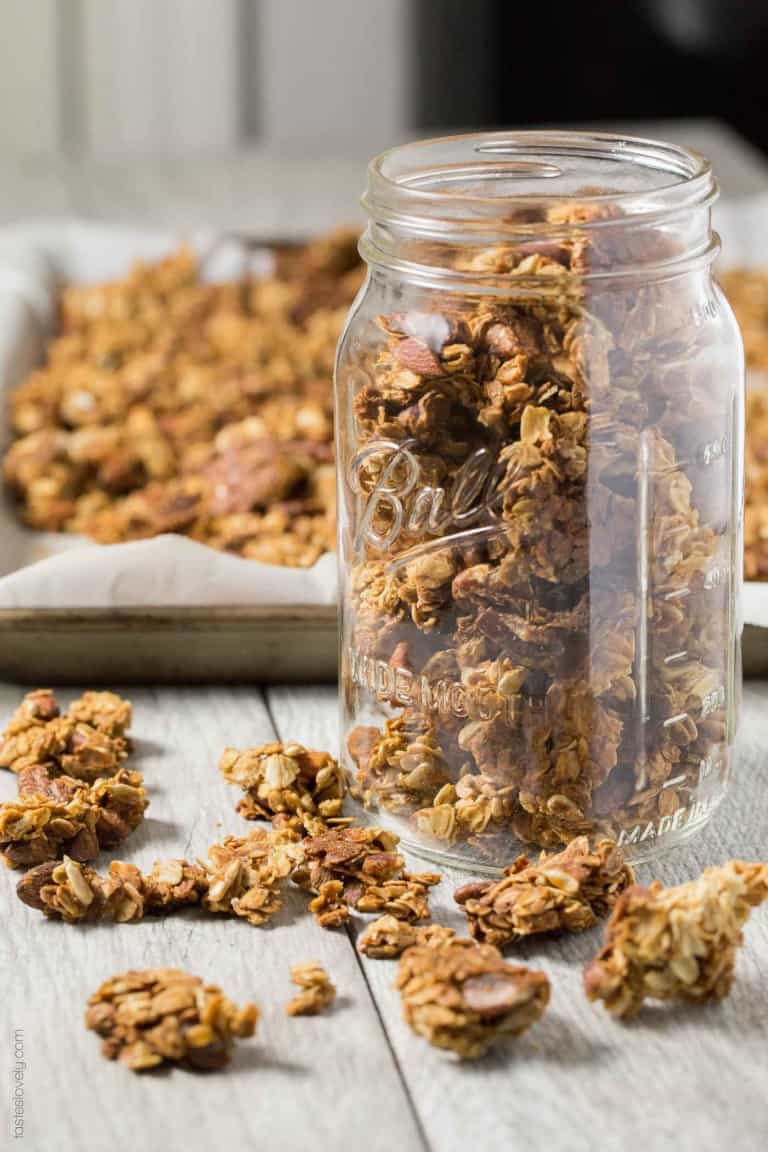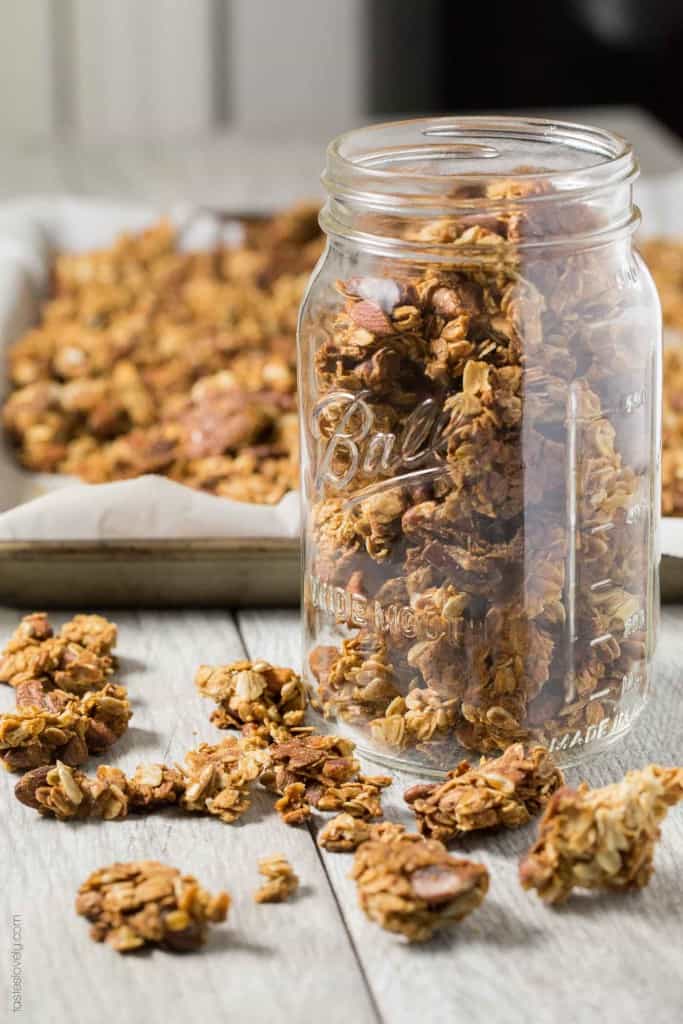 Shawn and I woke up to a living nightmare…
Ants.
In our bedroom.
IN OUR BED AND CRAWLING ON OUR PILLOWS!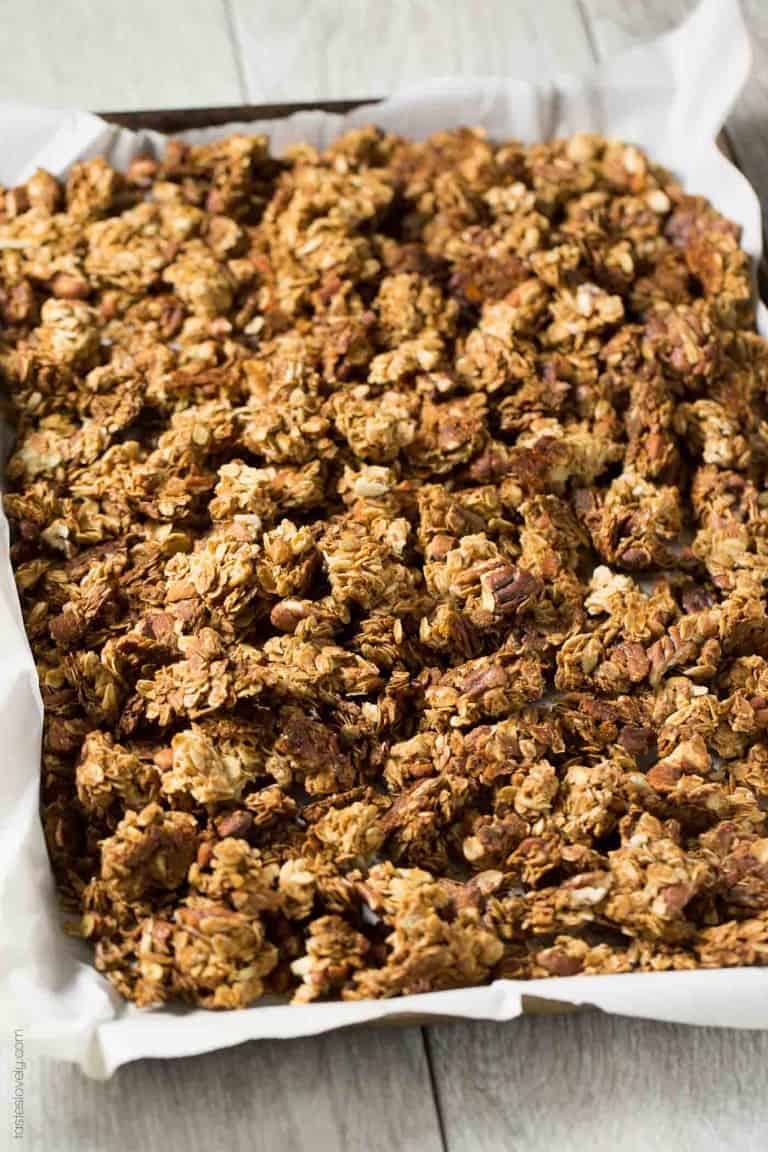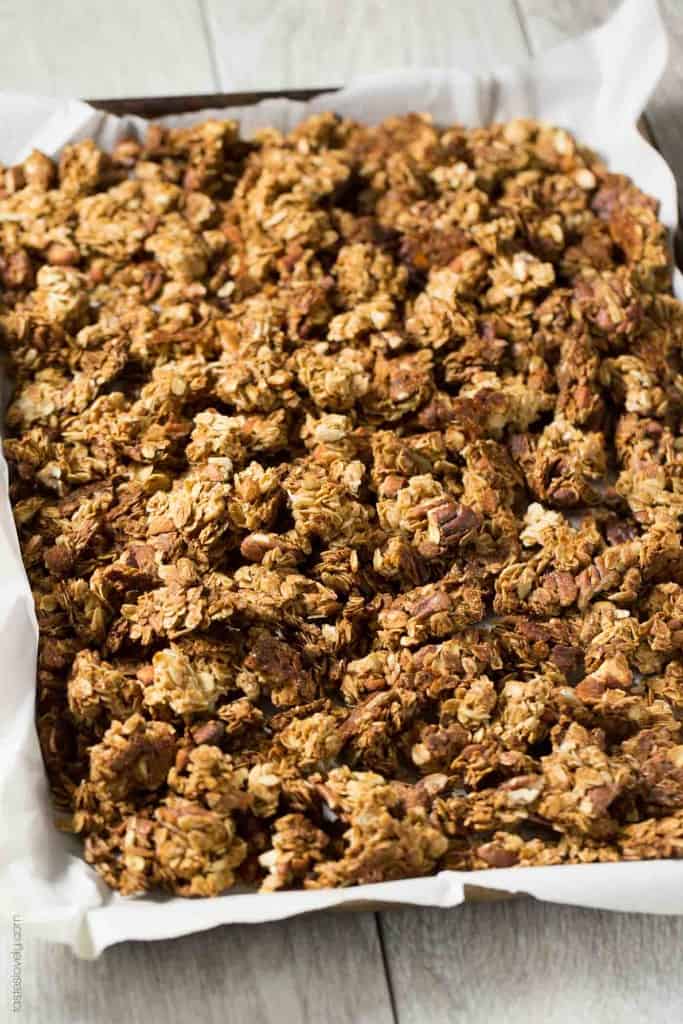 Creepiest thing in the entire world!
Josh started stirring around 6:00am. I was feeding him, and felt a little tickly feeling on my arm. I turned my cell phone light on, and saw an ant on my arm. I moved the light a little more, and noticed 10 ants on my pillow. I moved the light even higher, and saw 100 ants on our headboard.
FREAK OUT!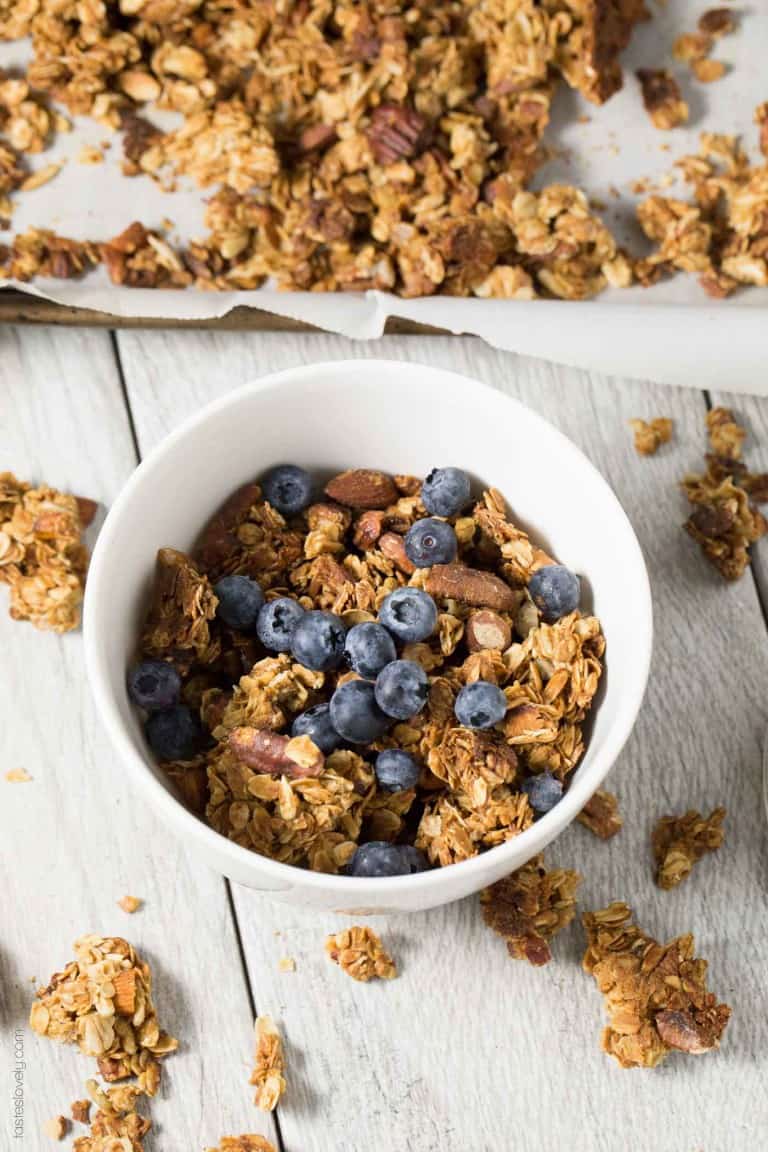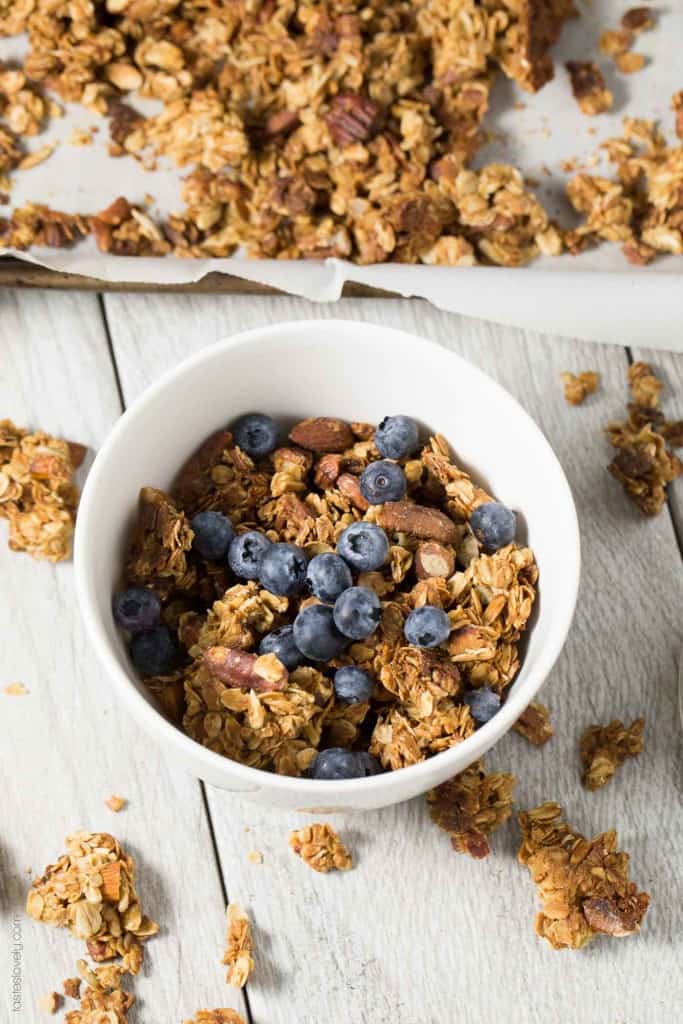 If I wasn't holding a sleeping baby, I would have screamed.
As calmly and urgently as possible I whispered, "Shawn…wake up…ants…"
That bolted him out of bed in seconds flat.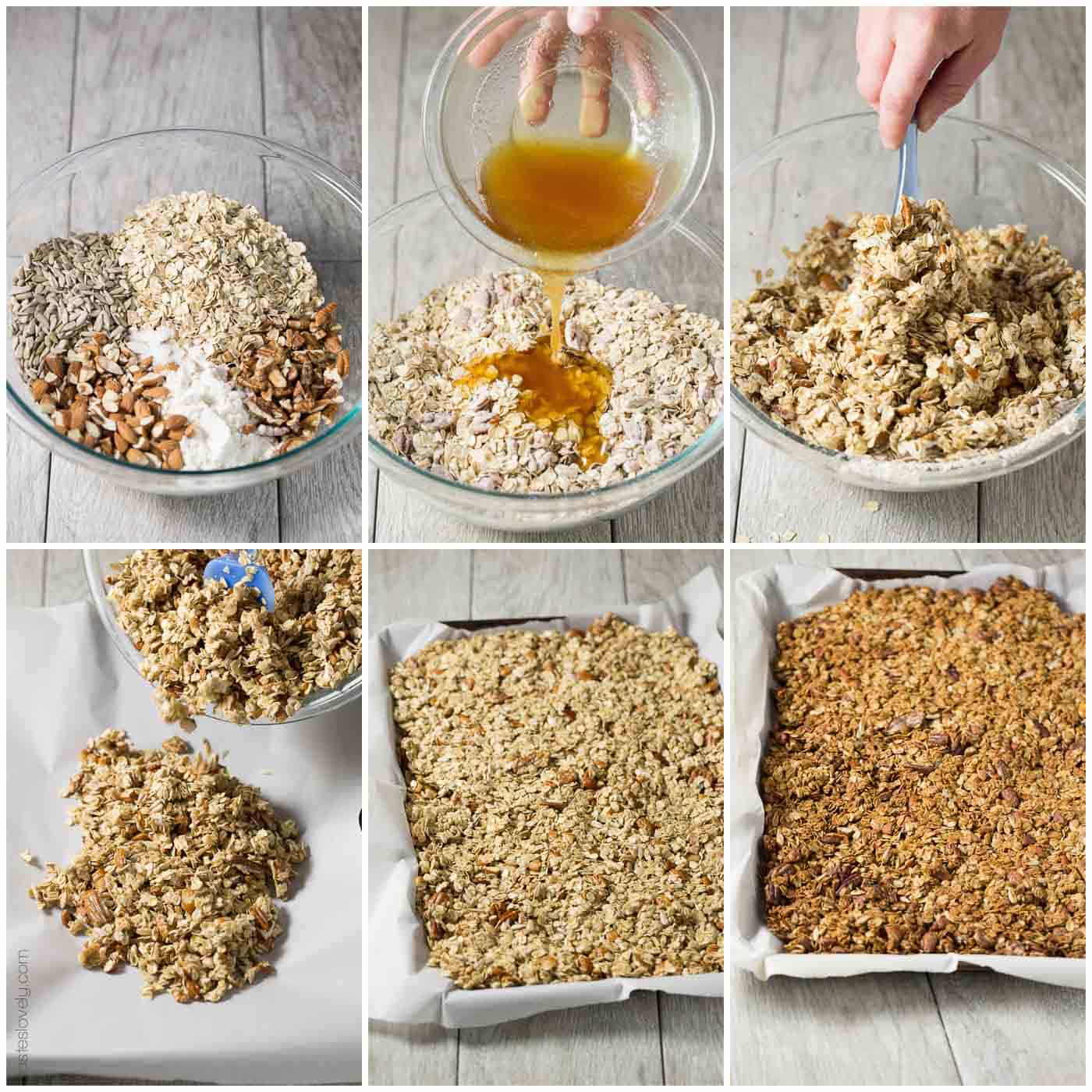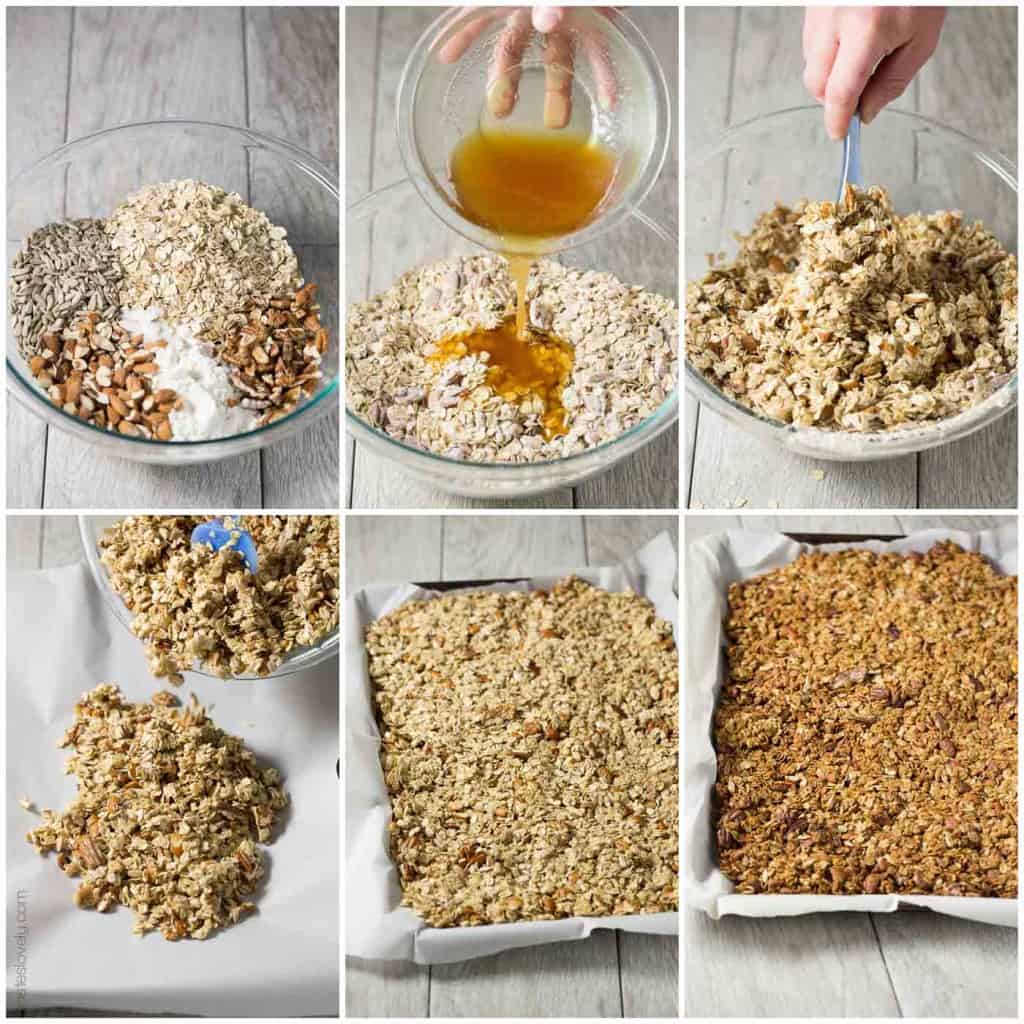 I took the baby in the living room where it was safe, while Shawn got rid of all of the ants. He followed the trail and found that they had come in through the bathroom. Some of them headed to our bedroom, attracted to the milk on the burp cloths on our headboard. The rest of them headed to our kitchen, attracted to the jar of peanut butter.
That jar of peanut butter is no longer in the house. And neither are the ants. Phew.
Thank goodness I had this nutty coconut oil cluster granola in tightly sealed mason jars, because if the ants had gotten in to them I would have cried throwing it out. This granola is too good to waste!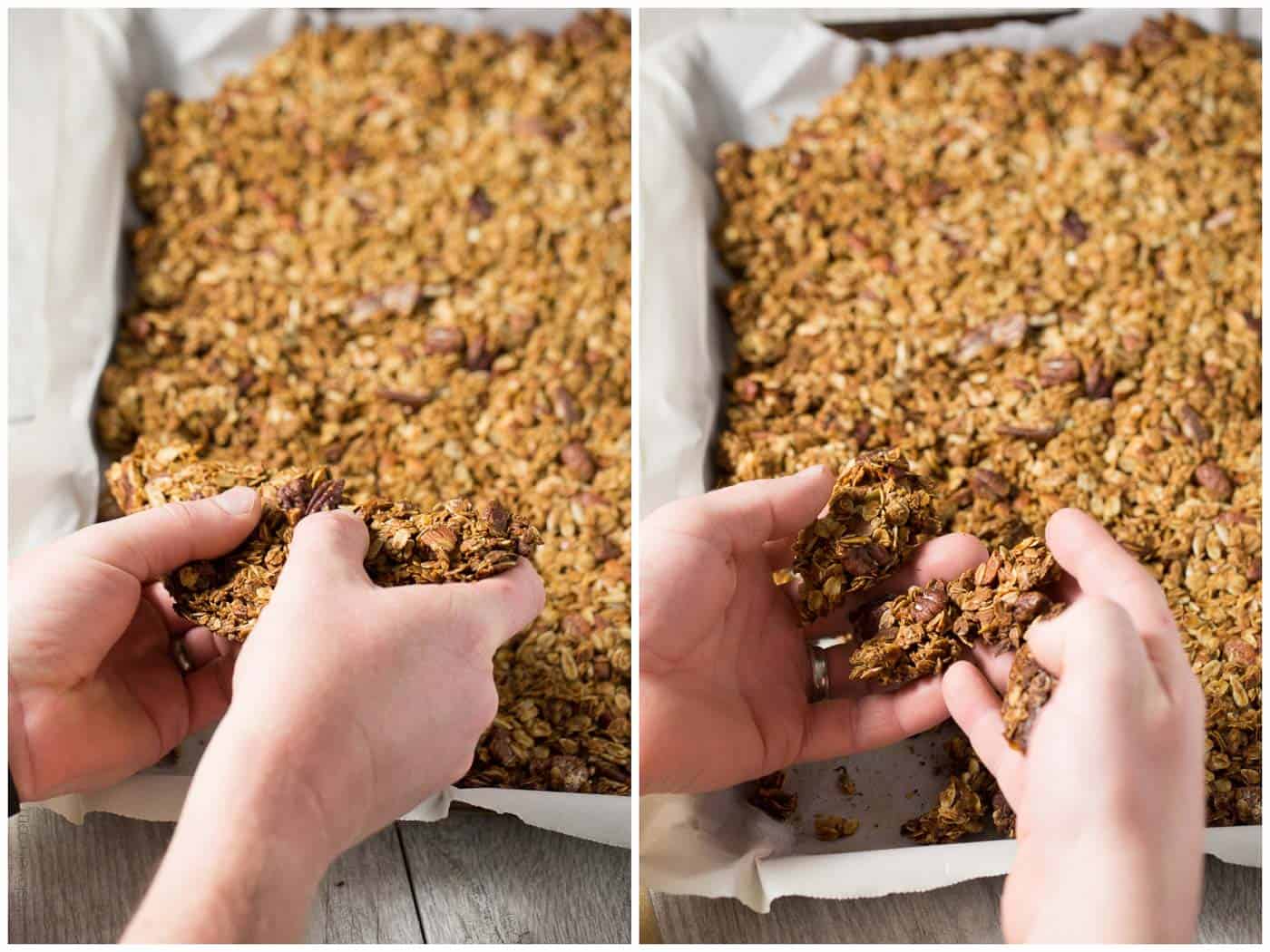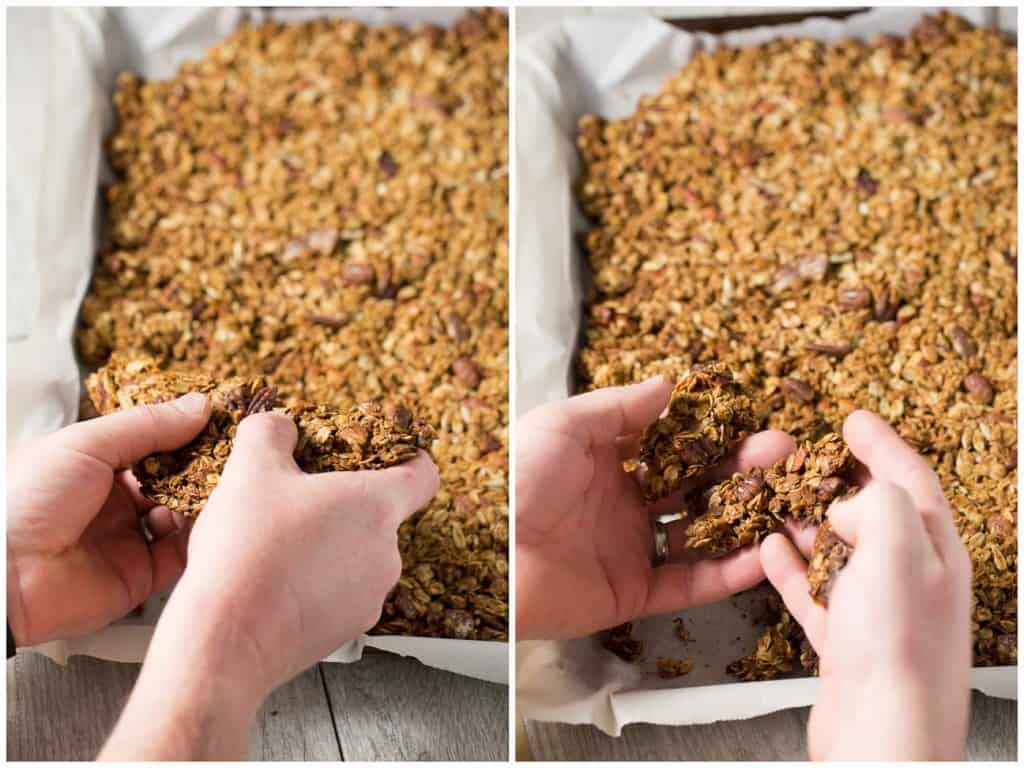 This is my new favorite breakfast. After having this vanilla almond overnight oatmeal with blueberries for seriously a month straight, I wanted a new quick breakfast to look forward to in the morning. And after lots of oatmeal, I really wanted something with tons of crunch. Granola!
I wanted to make my granola healthier, so I made it with coconut oil and honey. I eat it as cereal with unsweetened almond milk and fresh berries. I love it so much, I don't even mind getting up at the crack of dawn every morning with the baby.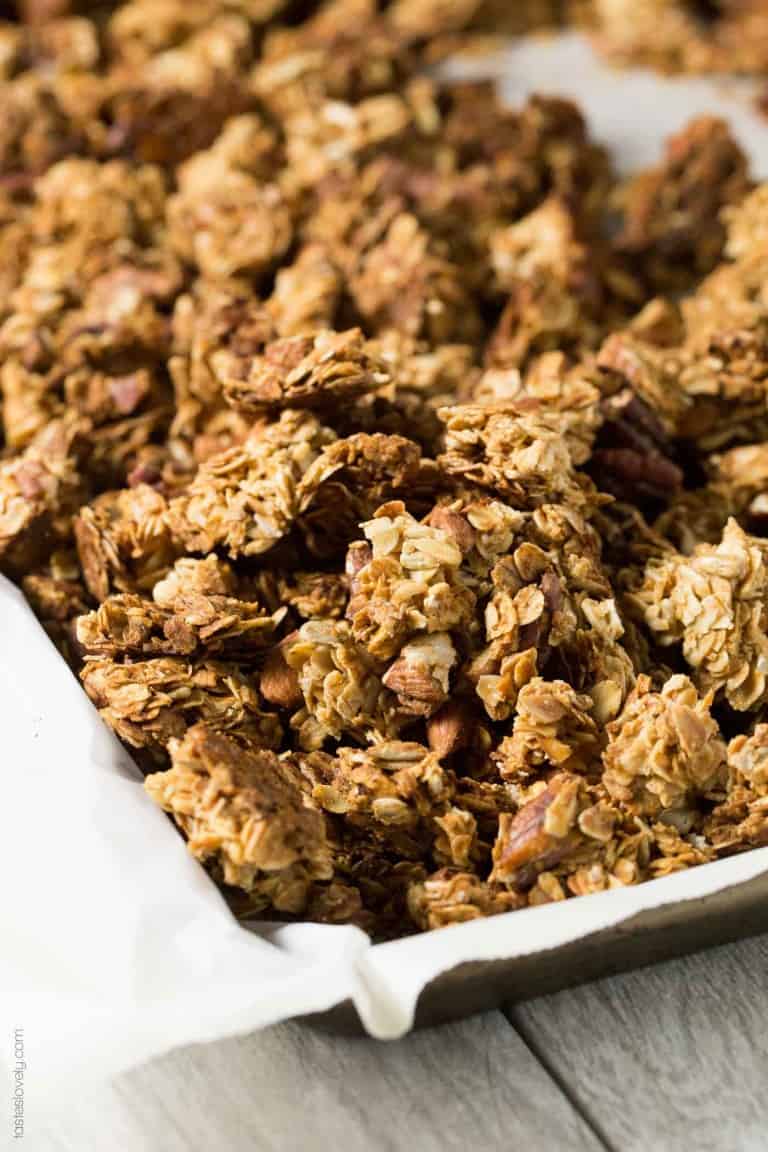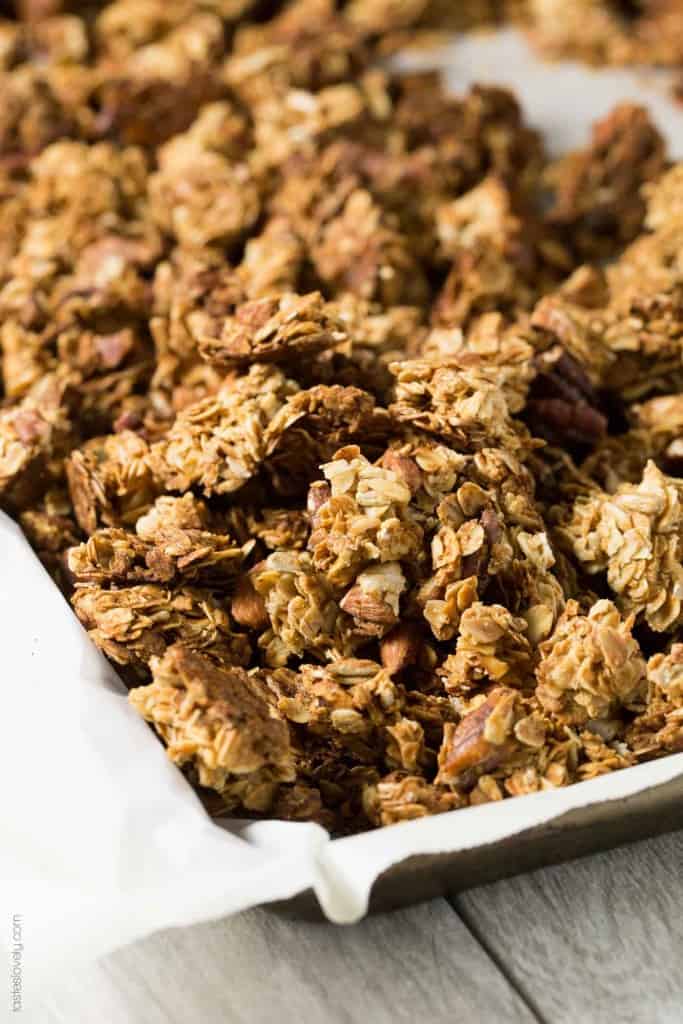 The best part of this coconut oil granola are the great, big clusters. The secret is to bake the granola without stirring it at a lower temperature. After it cools, it will be a great big block that you can break up with your hands into clusters.
Print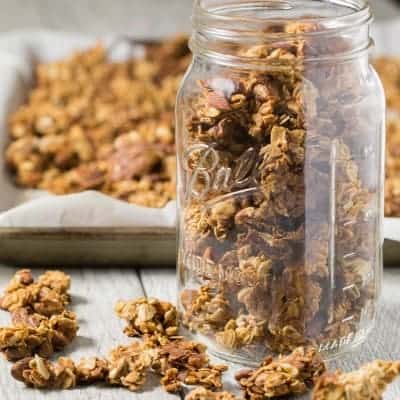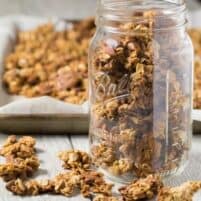 Nutty Coconut Oil Cluster Granola
---
Author:

Prep Time:

10 mins

Cook Time:

45 mins

Total Time:

55 mins

Yield:

10 cups

1

x
3/4 cup

coconut oil

3/4 cup

honey

5 cups

old-fashioned rolled oats

1 cup

raw almonds, roughly chopped

1 cup

raw pecans, roughly chopped

1/2 cup

raw shelled sunflower seeds

1/4 cup

flax seeds (or hemp seeds, or half of each!)

1/4 cup

all purpose flour

1/2 teaspoon

salt
---
Instructions
Preheat oven to 300 degrees with the rack in the middle position. Line a rimmed baking sheet with parchment paper.
In a small microwave safe mixing bowl, add the coconut oil and microwave for 1 minute, or until melted. Add the honey, stir to combine.
In a large mixing bowl, toss to combine the oats, almonds, pecans, sunflower seeds, flax seeds, flour and salt.
Add the melted coconut oil and honey to the oat mixture, stir until evenly coated.
Spread the granola in an even layer on the baking sheet. Press it lightly. Will be about 1/2″ thick.
Bake the granola for 40-50 minutes, or until golden brown. Do NOT stir the granola while it is baking, otherwise you won't get big clusters. Remove the baked granola and allow it to cool for at least 30 minutes, so it can set.
Once the granola is cool, break it apart using your hands to desired sized clusters.
Will keep in an airtight container for 4 weeks.

More Breakfast Recipes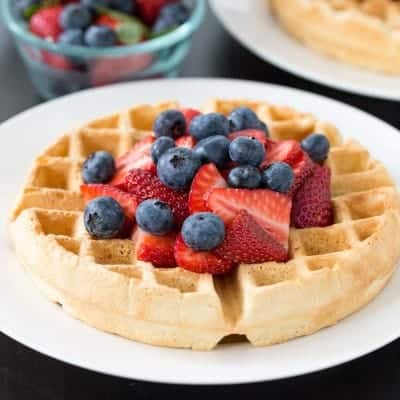 Healthier Dairy Free Belgian Waffles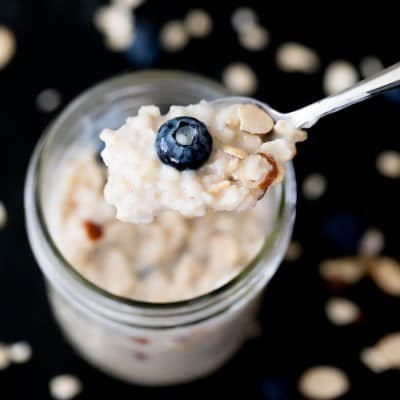 Vanilla Almond Overnight Oatmeal with Blueberries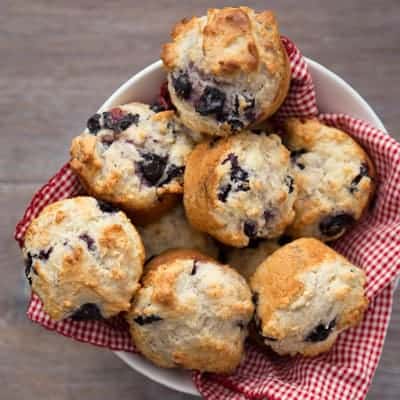 Greek Yogurt Blueberry Muffins
Never Miss a Recipe!
Get new posts delivered straight to your inbox! For free!