Vanilla Almond Overnight Oatmeal with Blueberries
Vanilla Almond Overnight Oatmeal with Blueberries – a quick and healthy make ahead breakfast that is dairy free, gluten free, vegan, sugar free, and low calorie!
How did it take me so long to jump on the overnight oats breakfast craze? It is amazing! This vanilla almond overnight oatmeal with blueberries is saving my mornings.
Lately breakfast has been a bit of an issue around here. In the mornings Josh is awake for about 1.5 hours, and his morning awake time is my favorite! He is well rested, and so happy and chipper. All I want to do is hold him and play with him. I just hate the idea of putting him down to go make myself breakfast.
For a while, I was skipping breakfast all together. Not good for this nursing mama. My one New Year's resolution was to get breakfast under control. Something quick and healthy, that I could grab while on the go.
I usually make myself 2 scrambled eggs and an english muffin. Even though it takes me around 10 minutes to have that breakfast ready, that's 10 minutes away from my blond little love bug. Not worth it! Plus, it's a lot of dishes for me to clean up after. Ick.
Coincidentally, my chickens just stopped laying eggs. In the winter when it gets cold and there is less daylight, they rarely lay eggs. Now I'm getting 1 egg every other day. And I'm too spoiled by fresh eggs to go back to store bought.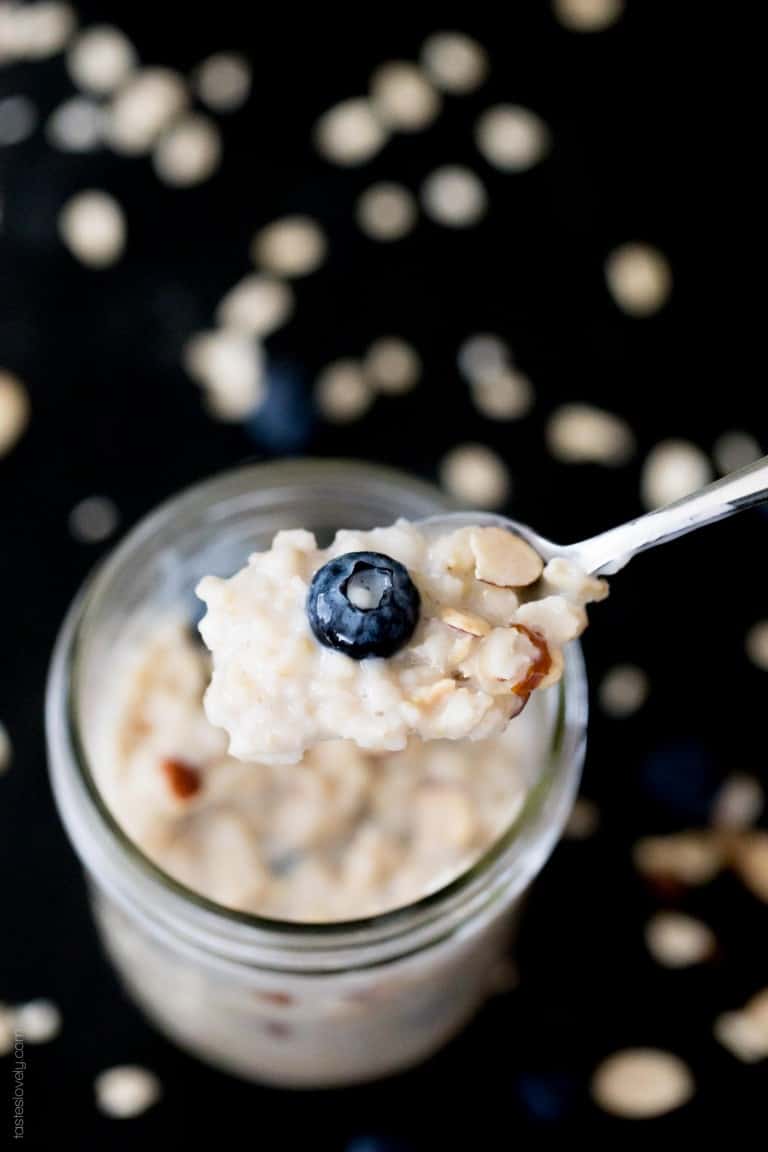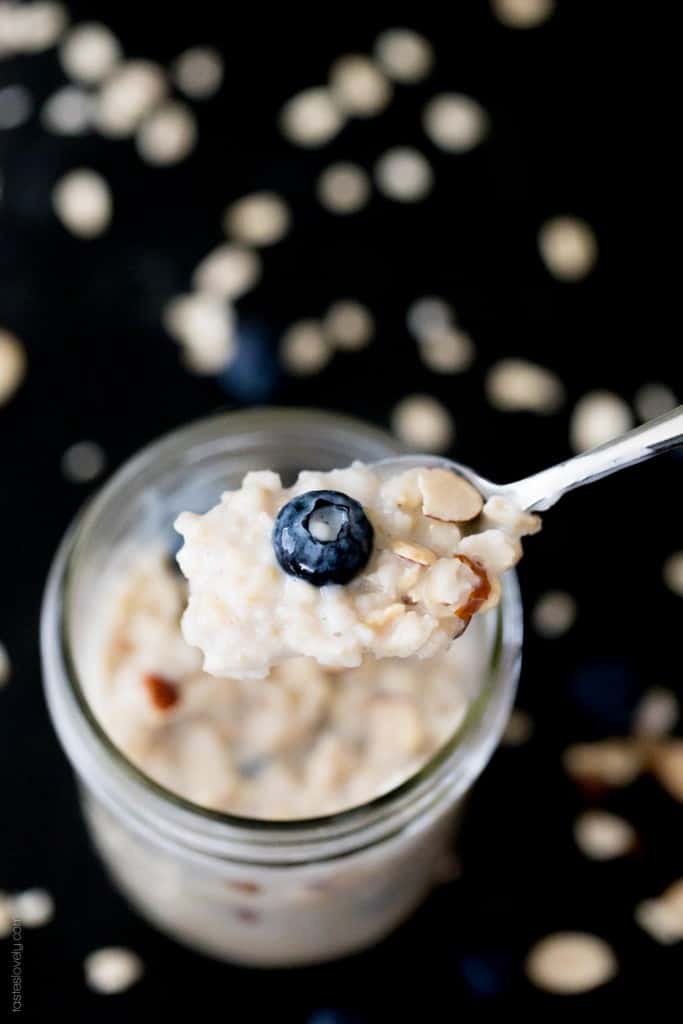 I started brainstorming other quick and healthy breakfast ideas that I could have ready for me to eat. I love warm oatmeal in the morning, especially in the winter. I love my cinnamon apple steel cut oatmeal and my banana coconut steel cut oatmeal. But steel cut oatmeal takes a while to cook, and I wanted something FAST.
Then I remembered, overnight oats! If you've never heard of it, overnight oats (or refrigerator oatmeal, or overnight oatmeal) is made my soaking old fashioned oats overnight. By morning, the oats are plump and tender and ready to eat.
I made myself first batch, and I couldn't wait until morning when I could heat it up and give it a try.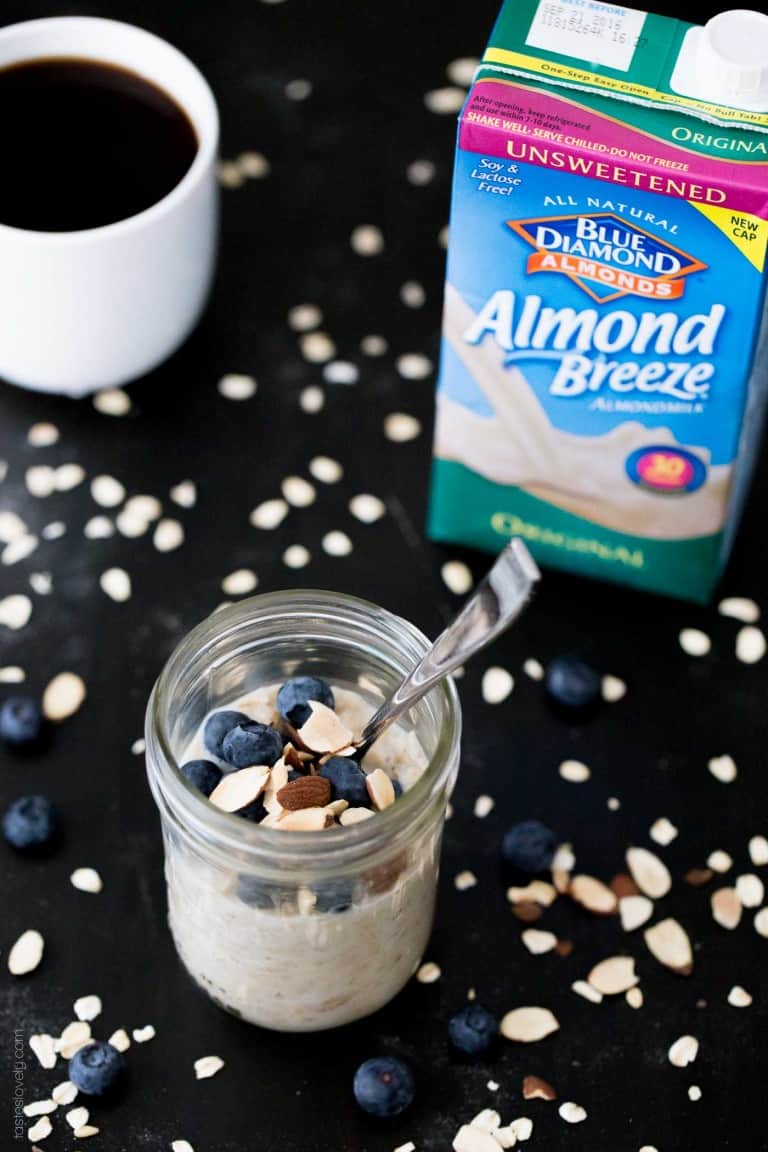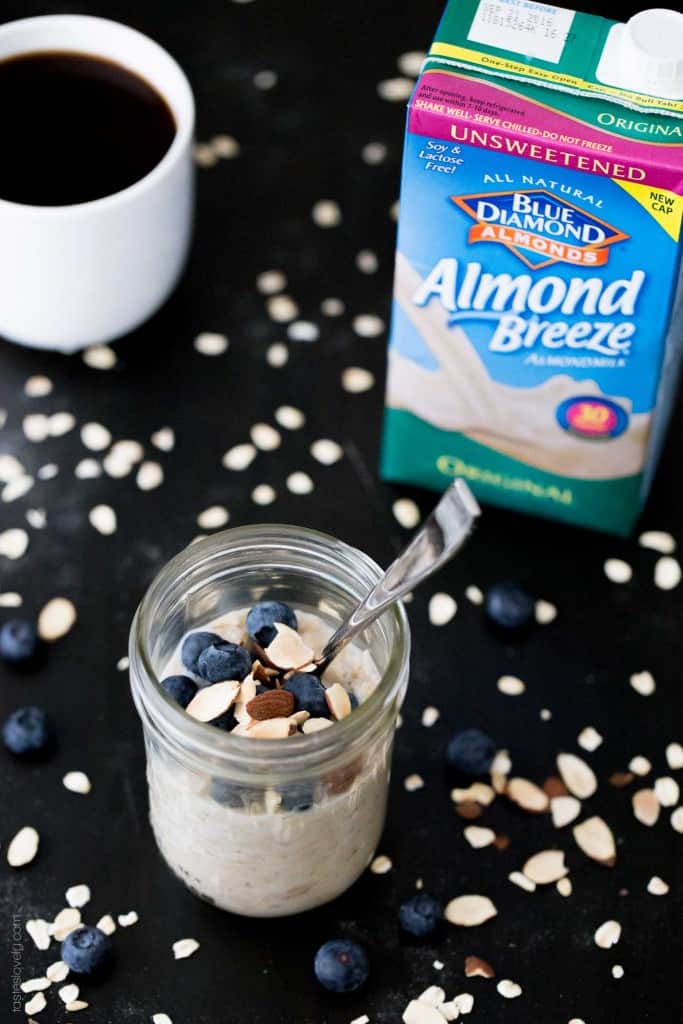 It is delicious! Beyond delicious. I make my overnight oatmeal with almond milk since I'm not eating dairy at the moment. My favorite almond milk is by far Unsweetened Blue Diamond Almond Breeze Almondmilk. My Costco carries it, and I can get a case of it for so cheap! I love that it is shelf stable, so I can keep the cartons in my pantry so they don't all take up room in the fridge. Almond milk is my milk substitute of choice. The taste is great, and it is way lower in calories than milk.
The flavor combination I am obsessed with right now is this vanilla almond overnight oatmeal with blueberries. I add in a splash of vanilla extract and a drizzle of honey with the almond milk, let it soak overnight, and in the morning after I heat it up, I top it with fresh blueberries and toasted sliced almonds. The blueberries give it freshness and flavor, and the almonds add a nice crunch. It is the perfect make ahead breakfast.
I can tell you from experience that these vanilla almond overnight oats with blueberries can be heated and eaten 1 handed, while my other hand is holding my little guy. So easy! And since I make my overnight oats in a mason jar, I can eat them straight out of it too. Which means hardly any dishes to clean up, just a mason jar and a spoon. Love!
Print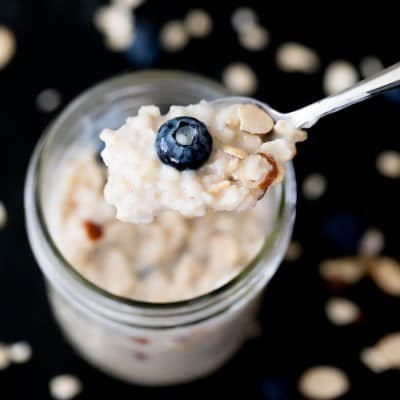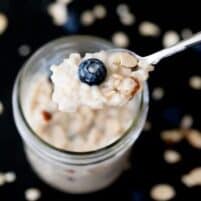 Vanilla Almond Overnight Oatmeal with Blueberries
---
Author:

Prep Time:

1 min

Cook Time:

2 mins

Total Time:

3 mins

Yield:

1

1

x
1/2 cup

old fashioned rolled oats

1 cup

Blue Diamond Almond Breeze Almondmilk, Unsweetened Original flavor

1 teaspoon

honey

1/4 teaspoon

pure vanilla extract
sliced, toasted almonds
blueberries
---
Instructions
In a pint size (16 oz) mason jar (or other air tight container that can hold at least 2 cups), combine the oats, almond milk, honey and vanilla extract. Close with the lid and shake to combine. Refrigerate for 8 hours, or up to 5 days.
When ready to eat, heat in the microwave for 2 minutes. Remember to remove the metal lid! Add in desired amount of almonds and blueberries.
Can also be eaten cold!

More Breakfast Recipes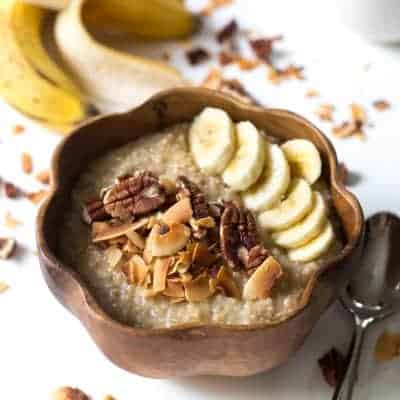 Coconut Banana Steel Cut Oatmeal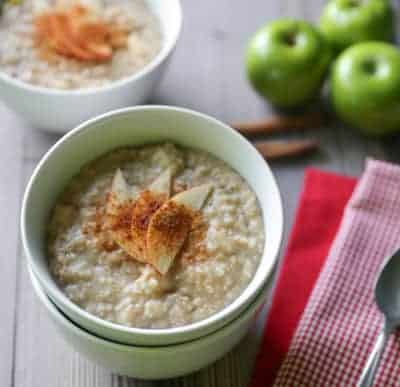 Cinnamon Apple Steel Cut Oatmeal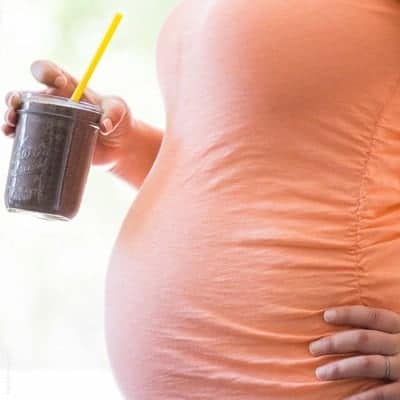 Ultimate Superfood Pregnancy Smoothie
This post is sponsored by Blue Diamond Almond Breeze Almondmilk. Thanks for supporting the brands that support me!