Paleo Almond Butter Cookies Recipe – just 5 ingredients, and no flour! Paleo, dairy free, gluten free, grain free, refined sugar free dessert.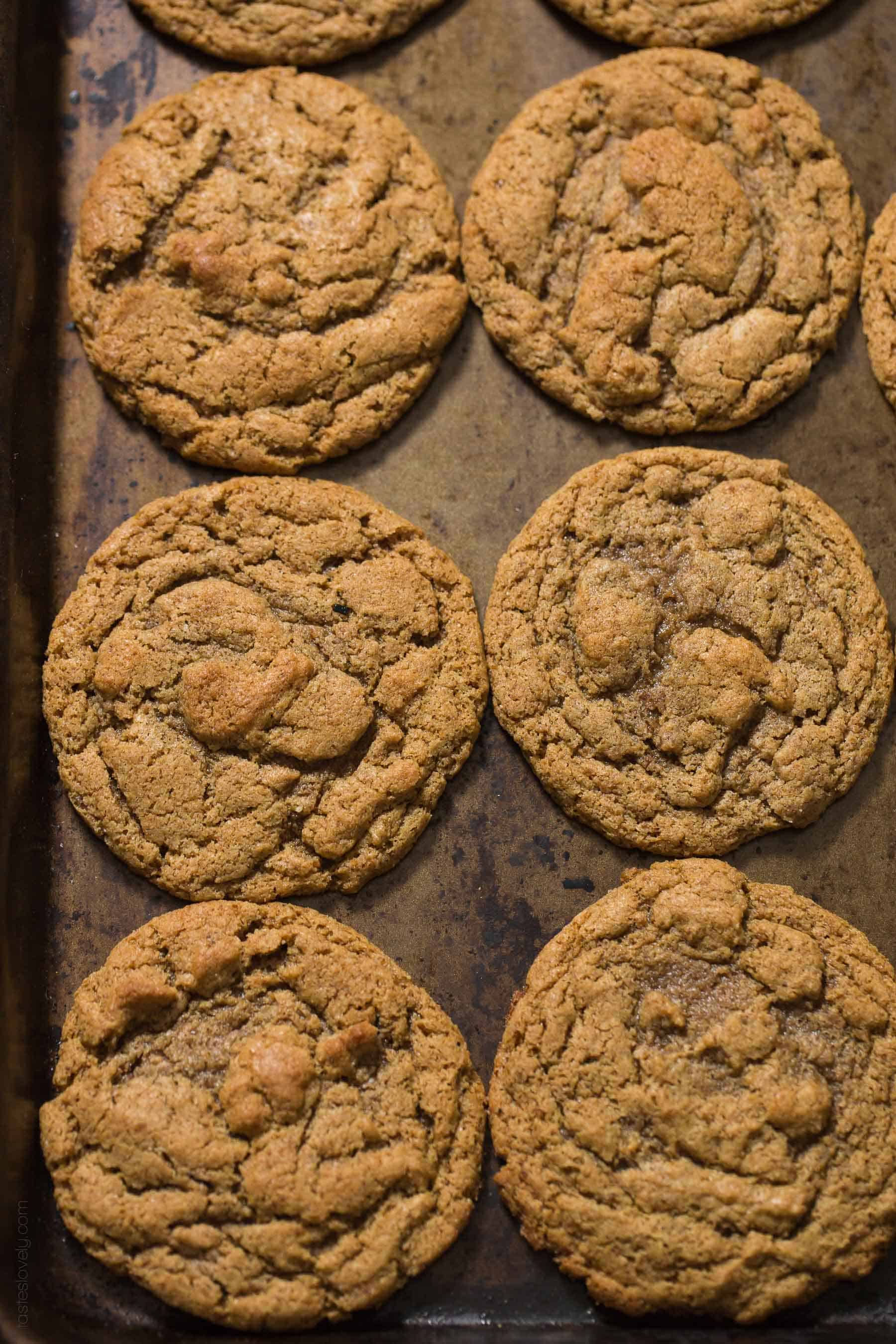 You've asked for it, and here it is! Paleo Almond Butter Cookies!
These are a spin on my extremely popular Dairy Free Peanut Butter Cookies. Have you made those yet? That recipe has so many comments from readers who have made it and loved it! It is made without flour. Just peanut butter, eggs, sugar, vanilla and baking soda.
Many of you commented or emailed asking if the recipe could be made using almond butter and/or a paleo friendly sweetener. I did some testing, and now have this paleo friendly almond butter cookie version that I must say, I like even MORE!
This paleo almond butter cookie recipe is magic. It is ready in 20 minutes, start to finish. Only needs 1 bowl and 1 spoon to mix it. Is made with 5 ingredients I am sure you already have in your kitchen. And you don't need to chill the dough. At any given time you are truly only 20 minutes away from the best dang cookies!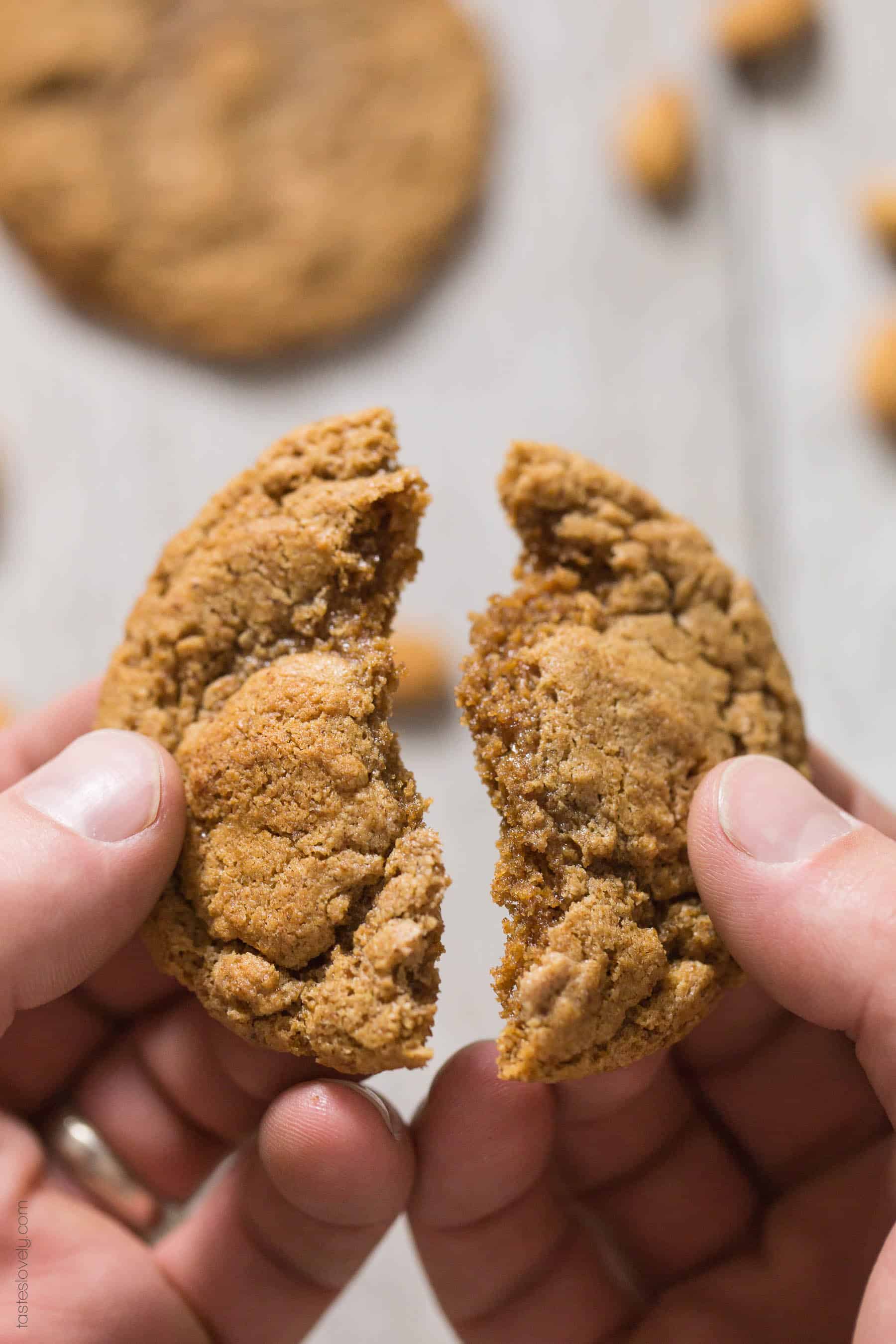 Just like the dairy free peanut butter cookies, this recipe also skips a flour or flour replacement all together.
These paleo almond butter cookies are made with just almond butter, coconut sugar, 1 egg, vanilla and baking soda. All ingredients you probably have in your kitchen right now!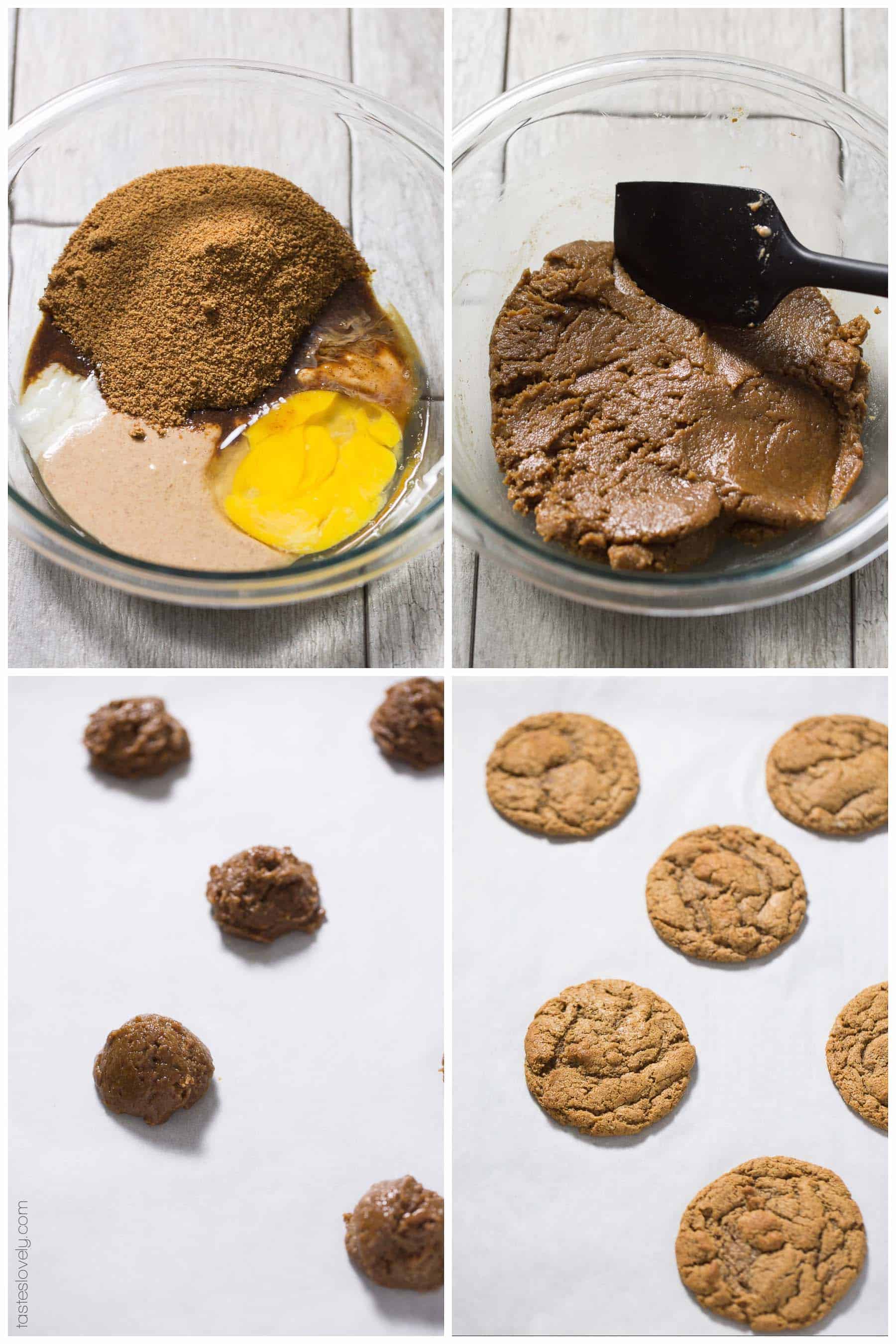 I use my homemade almond butter, since it is my very favorite. But you could use store bought also.
I played around with different paleo friendly sweeteners to use. Coconut sugar was by far my favorite. Coconut sugar gives it this amazing, caramelized flavor that I love even more than regular sugar. Honey and maple syrup add too much liquid to the batter, so I don't recommend substituting them. The cookies get much too thin.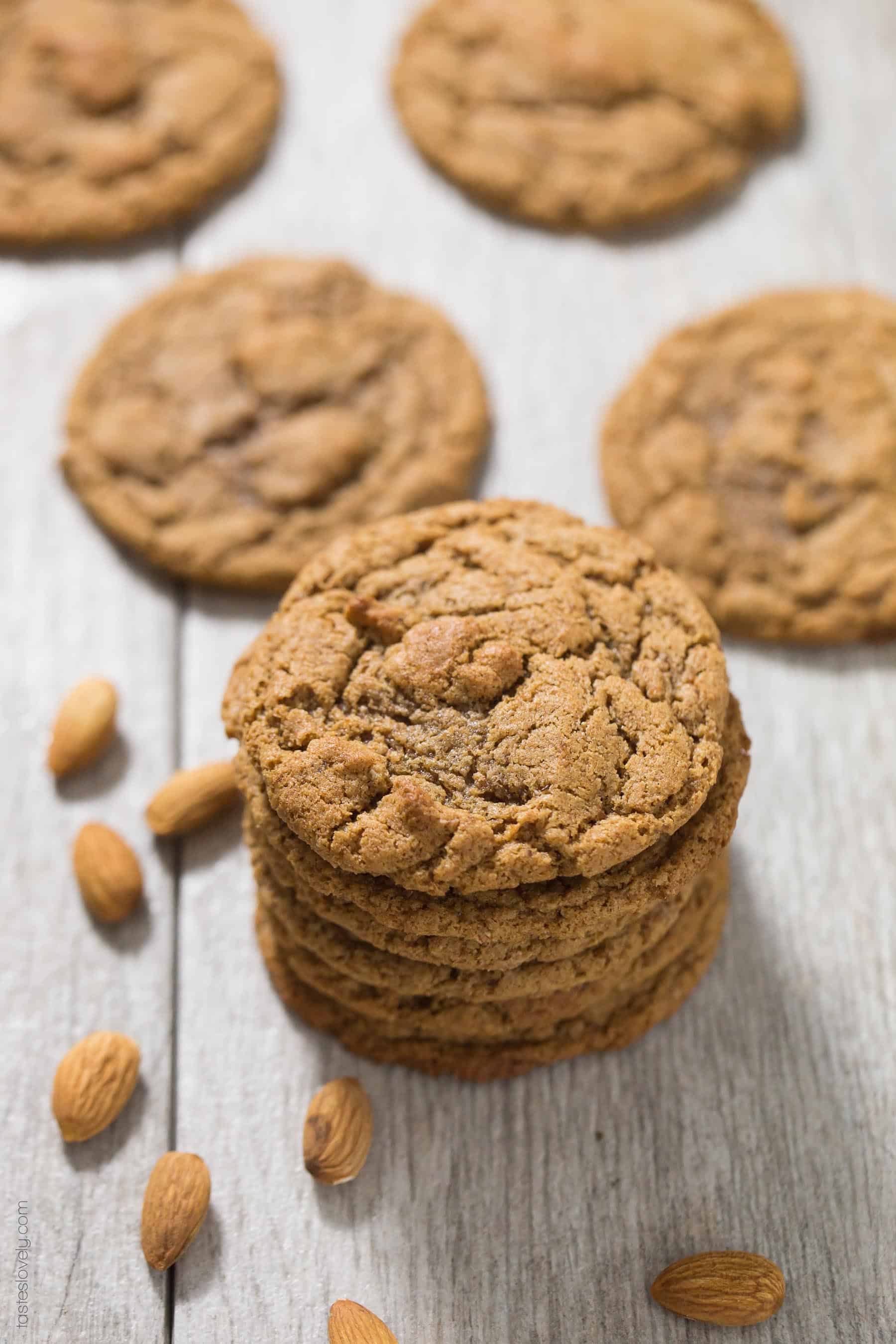 Don't let the fact that these cookies are Paleo make you think they don't taste good. These are now my very favorite cookie! They taste like a legit cookie you would get at a bakery. Crispy on the outer edges, just the slightest bit soft and gooey in the center. And since there is no flour, the cookie has an intense almond butter flavor that I can't get enough of.
There is no need to do the typical cross hash with a fork that peanut butter cookies need. There is more fat in the almond butter, so the cookies spread fine themselves without having to be flattened out.
When I give these to family and friends, they don't believe me when I tell them they are paleo. They're that good!
The 1 year old loves these cookies too, and I love giving them to him! They have healthy fats from the almond butter, and I love that they are refined sugar free. Great dessert to give to little ones.
Print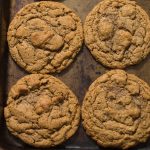 Paleo Almond Butter Cookies
---
Author:

Prep Time:

10 mins

Cook Time:

10 mins

Total Time:

20 mins

Yield:

16 cookies
---
Instructions
Preheat oven to 350º with 2 oven racks closest to the center. Line 2 cookie sheets with parchment paper.
Combine all ingredients in a medium size bowl and stir to combine.
Use a medium size cookie scoop to scoop out the dough (1.5 tablespoon balls), placing 8 cookies on each sheet (4 rows of 2 that are staggered).
Bake for 9-10 minutes, until the edges are set and the centers are puffed. (The cookies will flatten and "crackle" as they cool) Cool for 10 minutes and enjoy! Particularly good with my homemade almond milk.
Cookies will keep in an airtight container for 1 week, or in the freezer for 1 year.

More Paleo Desserts You'll Love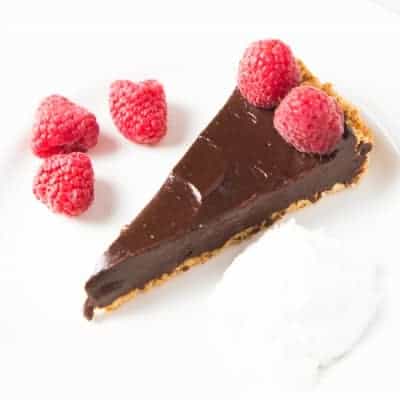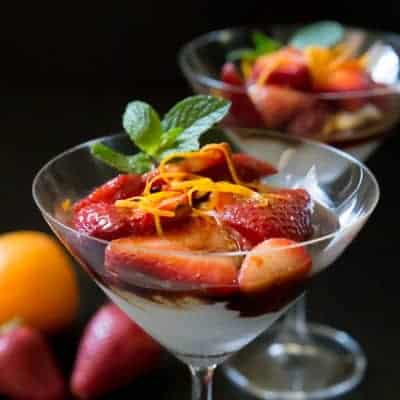 Paleo Orange Balsamic Berries over Coconut Whipped Cream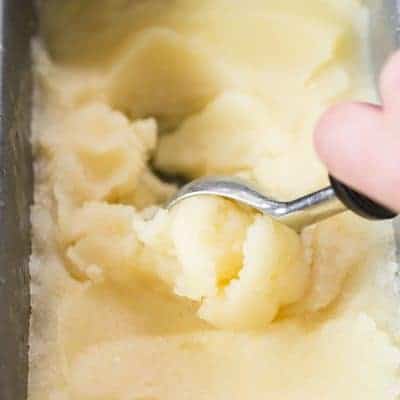 This post contains affiliate links, thanks for the love!
Never Miss a Recipe!
Get new posts delivered straight to your inbox! For free!