Tropical Mango Papaya Fruit Salsa
We're back from Hawaii! You guys, we had the best time!
Which I'm very happy to report, because the day before we left the news was going crazy over the fact that there were not only one, but two hurricane's were "barreling" towards Hawaii. And that they would be "producing life threatening conditions".
Huh?! But what about my relaxing vacation on the beach?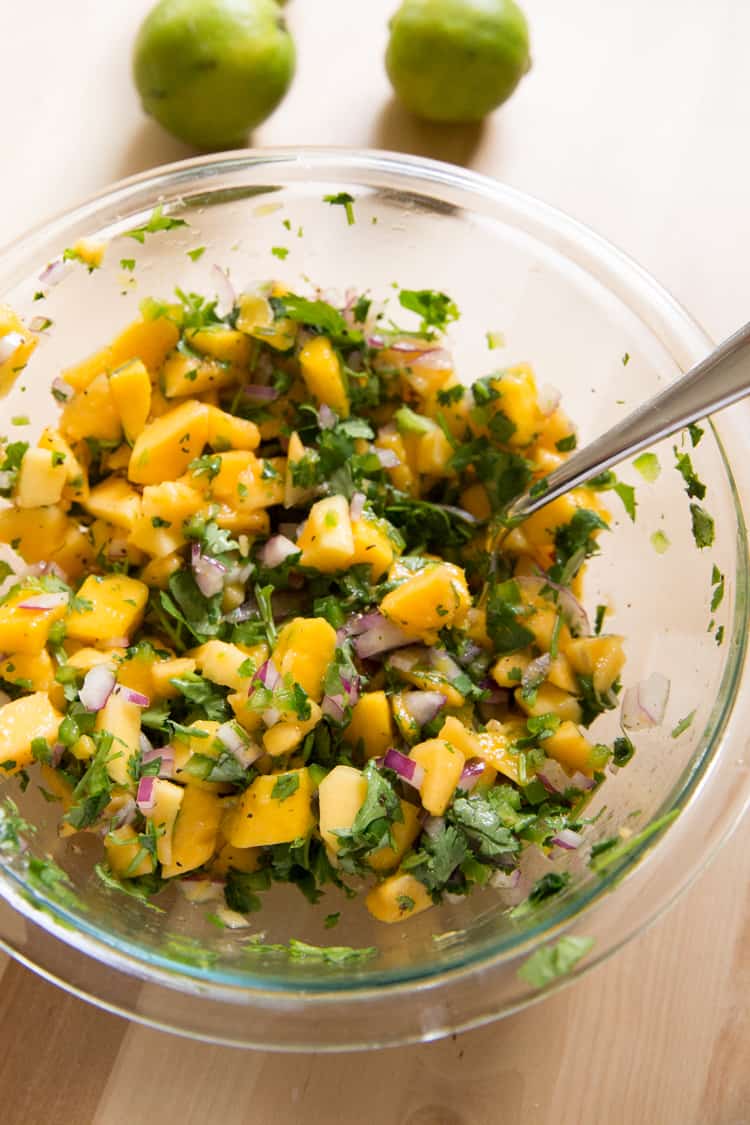 Do you have any idea how scared I was to fly to Hawaii after seeing things like this on the news? And seeing shots of grocery stores with empty shelves that were wiped out of water and batteries?
"Well, as long as they still have rum on those shelves, I think our vacation will still be fine Nat."
The hurricane was set to hit Maui around 8pm on Thursday with winds up to 60mph. Luckily our flight landed at 9:30am, so I didn't have to panic about our plane crashing when trying to land. Well, not too much. I was definitely a quite nervous the night before.
"Are you sure we're going to be OK Shawn? I'm not going to die on the way to Hawaii. On the way home, maybe, but not on the way there."
We were going up with my sister and her husband Ken, and we all decided that if the airline thought the flight was safe, we'd trust them and go.
Welp, the news had it all wrong! Thank goodness!
It rained for about 2 hours after we landed, and was a little windier than normal the first night. Otherwise, it was warm and sunny the entire trip. Even better, was that the impending "hurricane" must have scared off a lot of tourists, because the island felt pretty empty the first few days were were there. Which meant all the beaches felt like private beaches, and no waiting for tables when going out to restaurants.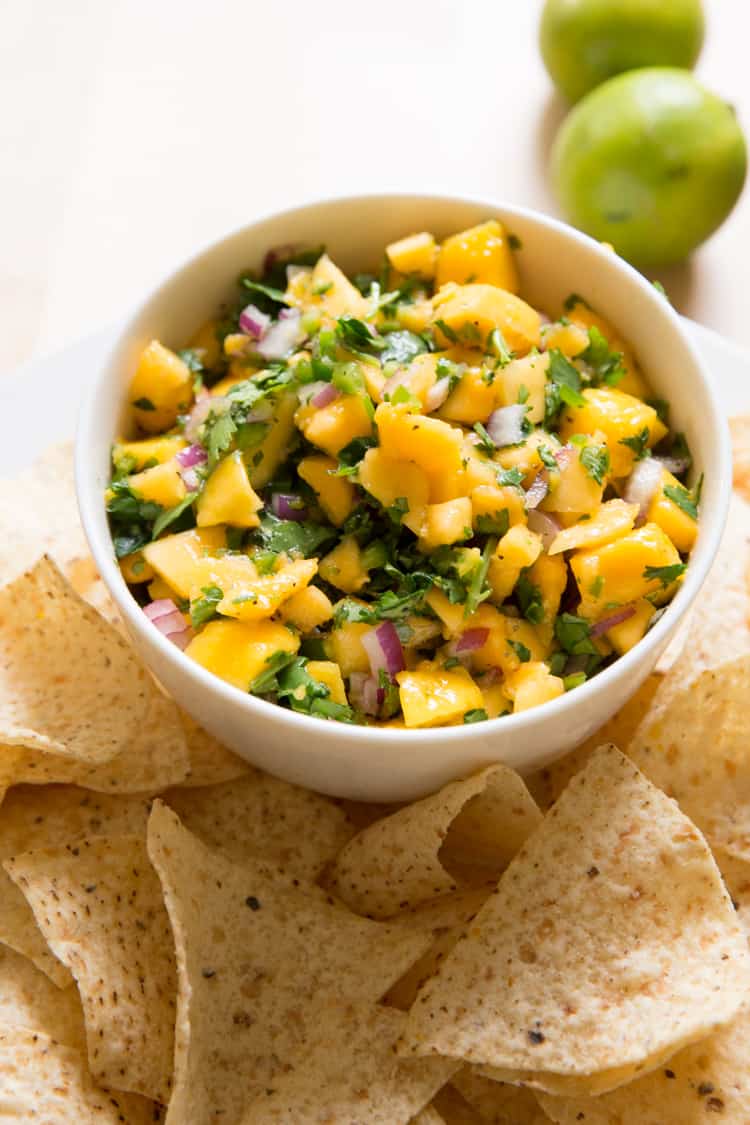 One of my favorite things I ate over in Hawaii was this tropical mango papaya salsa. It was so delicious and addictive, I knew I had to recreate it at home. It tastes like Mexico and Hawaii had a baby, and made this delicious fruit salsa baby. I can't stop eating it!
I've made fruit salsas in the past using pineapple, but always thought they turned out too watery and runny. Not good. After eating this mango papaya fruit salsa, a light bulb clicked. Of course, use less "watery" fruit like mango and papaya! Still sweet and tasty, but none of the extra moisture you get from pineapple.
This mango papaya fruit salsa is tasty on it's own served with some tortilla chips for an appetizer or snack, but is also amazing on fish tacos or mixed in to salads. I'm sharing my favorite way to use up this tropical mango papaya fruit salsa on Thursday. Stay tuned!
Mahalo!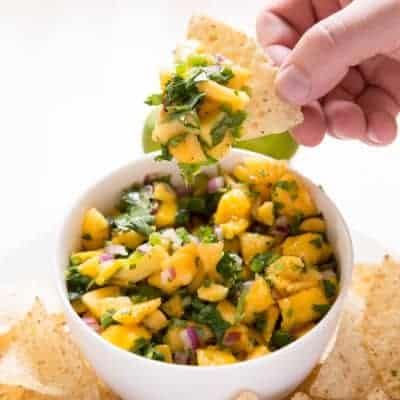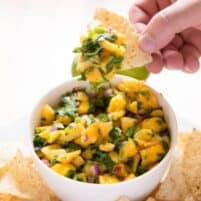 Tropical Mango Papaya Fruit Salsa
A light and refreshing fruit salsa made with mango and papaya.
Ingredients
1

medium size mango

,

chopped into 1/2" chunks*

1

medium size papaya

,

seeded and chopped into 1/2" chunks*

1/2

medium size red onion

,

finely chopped

1

medium size jalapeno

,

seeds removed and finely chopped

1

bunch of cilantro

,

stems removed, finely chopped

juice of 1 lime

salt & pepper to taste
Instructions
Combine all ingredients in a medium bowl, stir to combine.

Will keep in the refrigerator for 1 week.
Notes
*If you've never cut up a mango or papaya before, be sure to watch the recipe video to see how!
Calories:
38
,
Total Carbs:
9.5
g
,
Protein:
0.7
g
,
Fat:
0.3
g
,
Fiber:
1.6
g
,
Net Carbs:
8
g
Did you make this recipe?
Please Leave a comment and give this recipe a rating!